Which Mortgage Loan Officer Marketing Tools Are the Best to Grow Sales?
Did you know that only 60% of Americans know how to apply for a mortgage to buy a house? 
It shows that many people require knowledge about mortgage and loan application procedures. A mortgage loan officer can help fulfill this need and guide them throughout their buying process.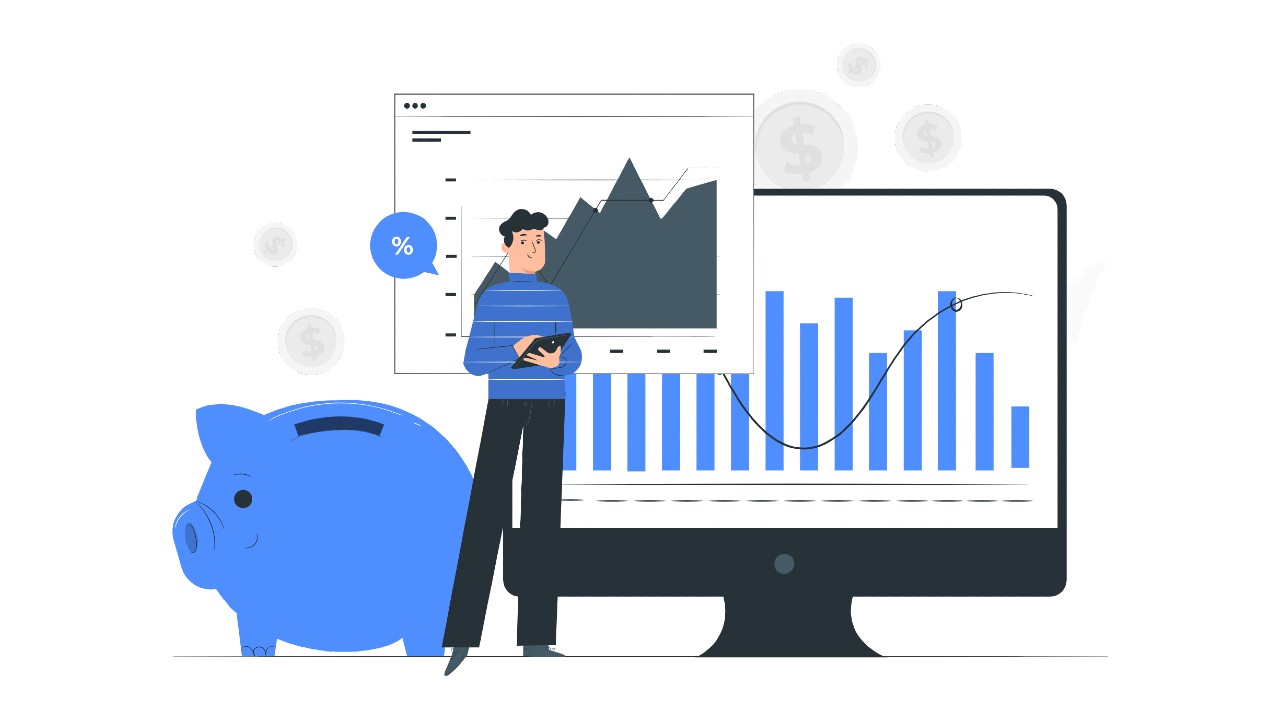 The mortgage loan officer marketing tools you use can help inform prospects you can assist them in purchasing or refinancing a house. They enable you to display your industry knowledge and assure people of your impeccable client service!
This blog highlights the 15 best marketing tools for mortgage loan officers to succeed!
Let us begin!
What Is Mortgage Loan Officer Marketing?
Many people think loan officers are similar to mortgage brokers. However, there is a broad difference between their roles, which makes their marketing approaches distant.
Brokers work with several lenders and offer several loan programs. Loan officers deal with only one lender and close transactional deals on their behalf. They use loan officer marketing tools to find borrowers to sell mortgage products from a single lender.
Being loyal to one lender can restrict their client base. But it also helps them specialize in specific products and deal with only one underwriting team. Their mortgage marketing tools allow them to create tailored messages to entice prospects on client-dense channels and convert them.
Source: https://www.investopedia.com/loan-officer-vs-mortgage-broker-5214354
What Challenges Do Mortgage Loan Officers Face When Marketing Themselves?
At PostGrid, we meet many mortgage loan originators looking for robust marketing strategies and channels.
It is puzzling to select the appropriate mortgage loan officer tools and launch a profitable campaign—that best fits their needs and budgets.
But what makes it so challenging for them to combine different mortgage loan officer marketing tools and start advertising? Here are the factors you may consider:
Compliance Issues
Compared to other industries, the financial services and mortgage sector has hundreds of regulations to follow. They must pay hefty penalties for data breaches, identity fraud, and other issues.
Non-compliance costs US lenders and banks up to millions of dollars! 
These painfully high and unnecessary expenses restrict officers from choosing a marketing mortgage tool and advertising to prospects. Since marketing requires personalization (using the client's data) to become successful, loan officers think twice before getting on board.
Time Constraints
Loan officers have a large workload, offering 24 x 7 updates, helping clients get pre-approved loans, and assisting them during documentation. They need more time to select suitable mortgage loan officer tools for marketing purposes. But it is seldom possible!
Thus, they might stick to traditional loan officer marketing tools, like cold calling, attending open houses, and putting up flyers at the coffee house.
Information Fatigue
The average person in the US gets 100 work emails daily!
Also, people encounter 6,000 to 10,000 online ads daily, distracting them from messages that might be helpful for them. 
This information overload can make loan officers hesitant to employ their mortgage marketing tools and push them to take another route. However, However, waiting for prospects can keep them from acquiring new leads and growing their business in this competitive era.
Top 15 Mortgage Loan Officer Marketing Tools to Use in 2023
It is best to experiment with different advertising channels and ideas to determine which combination suits your needs. Below are 15 tried-and-tested mortgage loan officer tools to help you get started:
Make Your Website Live
With 239,324 loan officers in the US, differentiating yourself from others is a constant challenge. Most of them have a personal website that allows them to post unique articles, drive traffic, and generate leads.
Creating a professional and appealing website to hook your audience is the need of the hour!
Also, your website is the core of your loan officer marketing tools, letting you tie your responses to individual clients and guide them ahead.
Several clients look for information online before contacting loan officers and brokers. A website to streamline your mortgage loan officer tools and tasks can help redirect these people to your platform. It can be your first step towards generating brand awareness and producing genuine leads.
Ensure your website has
Client testimonials: Leverage reviews from your past and existing clients to create a trustworthy portfolio to present to prospects. They assist you in improving the mortgage loan officer marketing tools and building confidence among people to let them contact you without worries.
Informational content: Develop blog and news sections on your website and use them as educational mortgage marketing tools to update prospects and sell. These elements help showcase your expertise and provide potential clients with helpful content.
Direct CTAs: Use large buttons to make your CTAs visible and prompt visitors to take action. They ensure you leverage the opportunity to generate a lead each time a person views your web pages.
Other elements to include on your website are
Your contact details
Your professional recognition
Your services or mortgage products
The number of years you have been in the industry
Why should people select your firm?
Create Your Google My Business Page
One of the best marketing tools for mortgage loan officers is GMB. Google allows businesses to create official pages it displays as ad listings when prospects enter the relevant keywords.
A well-curated GMB page can help your company appear at the top of the Search Engine Results Page (SERP). And you can achieve this goal without investing heavily in SEO, with organic traffic.
GMB pages show local listings, which makes it easier for you to use them as one of your loan officer marketing tools to produce inbound leads.
Source: Google Search
Google displays GMB pages in the following order:
Paid ads
Google Ads listings
Map listings
Having a GMB page as an online marketing mortgage tool lets you appear on any of these sections, driving local clients.
Optimize your page by
Adding your correct business name, contact number, website link, and office address
Sharing your listing with everyone you know and requesting reviews, and
Updating your profile regularly with recent information and images
Send Direct Mail Items to Prospects and Clients
The traditional direct mail was expensive and daunting. But not anymore!
This channel produces a response rate of 4.9% for prospect lists and 9% for home lists. 
If you do it right, it is an excellent addition to all your system solutions, including mortgage loan officer marketing tools that leads to guaranteed results. Upgrading your approach towards direct mail and automating the process with PostGrid can help you get the best out of it!
But how can the direct mail marketing mortgage tool help you expand sales in this digital era?
As discussed earlier, emails and online ads lead to digital fatigue and information overload. Your prospects require something personal and tangible. They need an item they can refer to for information without always relying on their computers or smartphones.
Direct mail helps you check all the boxes simultaneously:
Memorable
Long-lasting
Tangible
Personal
Result-bearing
Engaging
Trackable
This marketing mortgage tool lets you transform your advertising and correspondence activities and win your clients.
It also helps you beat your competition and retain prospects for years!
Do you want to conduct a successful direct mailing campaign and get high responses? Sign up here!
Prioritize Your Client Experience
Closing deals and retaining clients are two separate concepts. Though half of your work ends when you bag a client, offering high-quality client services is critical to your long-term success.
Hence, treat your client satisfaction as one of the primary mortgage loan officer marketing tools to improve your reputation! Follow these steps to let clients know you value their business and care for their preferences:
Listen to them! It sounds simple, but many loan officers go on with their work with only half knowledge of what their customers need.
Personalize mortgage loan officer tools based on the client's requirements, budgets, and choices. 63% of marketers believe personalization improves customer interactions and conversion ratios, making it a must-use strategy.
Treat your clients with respect. Display professionalism by responding to customers' queries and assisting them throughout their home-buying stage.
Make yourself available! Customers expect you to answer their queries whenever required.
These subtle mortgage loan officer marketing tools let you boost client satisfaction and word-of-mouth publicity.
Focus On the 4 Ps of Marketing
Loan officers should work on the 4 Ps of marketing and sales to convert home buyers. They can enhance their loan officer marketing tools and make their campaigns successful if they improve these critical aspects constantly.
Source: https://neilpatel.com/blog/4-ps-of-marketing/
Product: What are the mortgage products your organization specializes in, and what are their rates? Use your product range as your marketing mortgage tool to impress potential clients and encourage them to choose you.
Place: Where do your clients reside? How can you use mortgage marketing tools to let prospects find you?
Price: What are the add-on services you provide for the price your clients pay? How are your rates better than your competitors?
Promotion: Which is one of the best mortgage loan officer tools you would like to use for advertising? Where do you promote your services to get leads?
The answers to these questions let you improve your success ratios around lead generation, conversion, and retention. Use the 4 Ps to learn your buyer persona and deliver your services accordingly.
Network With Real Estate Agents and Mortgage Brokers
Partnering with real estate professionals and loan brokers as a marketing mortgage tool helps you connect with potential clients faster. Since more people visit these agents for financial advice and loans, collaborations can benefit all parties and help you increase your revenue!
Nearly 21% of all mortgage referrals come from real estate agents and other point-of-sales advisors.
Local networking events are fantastic marketing tools for mortgage loan officers to meet real estate agents. Attend these occasions and discuss your services with people who offer similar solutions.
Exchange your business cards to further the conversation and explore collaboration possibilities to share mutual benefits! Please remember to follow up with everyone you meet to enhance loan officer marketing tools and close deals.
PostGrid's direct mail API allows you to send personalized letters to real estate agents and other professionals to maximize referrals. Integrate our API into your HubSpot, Salesforce, or other accounts to ship high-quality items within minutes.
Use Email Marketing 
Using emails as your mortgage loan officer marketing tool helps you stay top-of-mind and re-engage past customers. You can send email updates and newsletters to keep them in the loop and highlight your business as a knowledgeable brand.
84% of leading loan officers use email marketing to re-engage clients! 
Emails are convenient and quick! You may set up and execute your email marketing campaigns via your CRM and send your message to clients effortlessly.
Email marketing is a simple marketing mortgage tool, but its open rate is only 20% to 30%. Hence, use catchy and customized subject lines to motivate recipients to view your messages and respond to your proposals.
More tips to consider are:
Add links to your website to redirect prospects and offer more information.
Use short teasers to entice potential clients.
Include your contact information in your emails.
Use emails as your top mortgage loan officer marketing tools by adding valuable data.
Manage Your Online Reviews
Your digital reputation can affect your business significantly. Try being up-to-date about what clients say on your website, GMB page, Yelp, or other platforms. It helps you gather feedback and improve your services to convert more leads!
Client reviews are one of the most effective marketing tools for mortgage loan officers and lenders.
49% of customers trust online testimonials equally as personal recommendations! 
Try the following methods to monitor your online presence:
Boost your mortgage marketing tools by sharing positive reviews on your social media handles and websites.
Thank clients who leave positive feedback because your appreciation messages are one of your business's best mortgage marketing tools and strategies.
Respond to negative reviews gently and encourage clients to connect with you. Offer solutions to resolve the issues and ask them to give your company another try.
You can use PostGrid's direct mail services to draft and send letters to clients requesting them to leave online comments. Staying in touch with them and gathering positive feedback can add value to your business and help prospects learn about your firm.
Focus On a Specific Niche
Most customers require financing choices to acquire a real estate property. But they have different needs, interests, and budget capabilities. These differences make it essential to determine whom you can help the most!
Choose a niche based on your expertise and mortgage products. If your lending organization offers a specific option, target relevant prospects and advertise your business to them. It helps you make the best use of your mortgage loan officer tools and guarantee results.
Settling on a niche can shrink your prospect base. But it also allows you to experiment with different mortgage loan officer marketing tools and explore more opportunities.
For instance, consider using SEO keywords as a marketing mortgage tool for your firm!
Most businesses offering generic services use short-tail keywords that make ranking on Google time-consuming and challenging. But niche-focused companies can use specific, long-tail keywords to describe their work and attract authentic leads.
Long-tail keywords have an average conversion ratio of 36%! 
Pro tip: You can enhance your loan officer marketing tools by working with a single niche. But it does not mean you can only offer one line of services. Try grouping your categories to work with several parallels as you specialize in specific niches and become an expert!
Improve Visibility With Content Marketing
The company's content can do wonders for your business because it helps you spread awareness and increase recognition. Furthermore, this marketing mortgage tool lets you-
Provide value to your target audience
Establish credibility
Acquire leads
Retain clients
Communicate industry updates
Create transparency
Start with a blog page on your website where you can post as many articles, whitepapers, tutorials, and eBooks as you want! Compile your business-related subjects and draft educational articles that make users visit your website and stay for a long time.
Content marketing is one of the top marketing tools for mortgage loan officers, enabling you to generate genuine leads. When readers like what your articles say, they click on your CTA button or fill out a contact form. It indicates they want to connect with you and discuss more!
The best part is that you can enrich your content marketing strategies using several elements. Try blogs, guest posting, community forums, and other channels as powerful mortgage marketing tools to connect with your audiences.
Conduct Video Marketing Campaigns
Loan officers can create videos to make their mortgage marketing tools more engaging and creative.
Since 72.7% of businesses say they use video marketing for advertising, it is a significant idea for your next campaign!
People like watching and sharing videos. It helps them grasp the content faster and remember it for a long time compared to other mortgage loan officer marketing tools or channels. Your visual content lets you engage more prospects who scroll past your online ads or emails. It gives them a break from reading, allowing your brand to hook them with a compelling message.
You may create different videos to use as mortgage loan officer tools and share them on various platforms.
For instance, add links to your YouTube videos to your direct mail items. PostGrid helps you print custom QR codes on your letters or postcards to redirect readers wherever you want.
Leverage this marketing mortgage tool to combine offline and online channels to boost brand recall! You may also post explanatory videos on Instagram, Facebook, LinkedIn, and your website.
Here are some ideas to help you create engaging videos:
Provide advice on how to mortgage a property
Break down complex terms
Explain the steps involved in the mortgage lending process
FAQ videos
Expert opinions
Industry predictions
Source: https://piktochart.com/blog/video-marketing-statistics/
Launch Triggered Event Campaigns
Keep an eye out for significant events in your prospects' lives to facilitate your mortgage marketing tools, like moving or changing jobs.
For example, let's say a person shared a status on their Facebook account saying they are getting married. It is a potential life stage that may need them to take out a mortgage.
You can use your loan officer marketing tools to contact these people and advertise their services.
Another event you can consider before using mortgage marketing tools is having children when people require moving to a different house. The same applies when kids move for education or get married, and the parents are ready to downsize.
Send personalized direct mail with a message saying-
"Hello, Mr. Donovan,
Congratulations on your new job! If you need to move to a different house and require financing options, we can help!
Call me at XXXX XXXX and let us discuss more.
Thank you."
It is a simple message, but it can add immense value to your mortgage loan officer tools and grab your audience's attention!
PostGrid can assist you in using variable data printing to send these customized letters or postcards. It also allows you to trigger mailing campaigns based on your prospect data to reach people at the correct time and convert them into clients.
Invest Adequate Time in Social Media Marketing
A Hootsuite report says that 97% of digital users have been active on social media in the past month! This statistic proves that almost everyone uses platforms like Facebook and Instagram at some point, making social media one of the most result-driving mortgage marketing tools for your firm.
Using social media marketing as one of your top mortgage loan officer marketing tools benefits you because
You can contact your prospects and clients via engaging posts.
You can communicate your marketing message and entice your audience.
You can build credibility and establish personal bonds by posting customized content.
Select specific platforms that work well as your marketing mortgage tool and develop plans to expand your follower base!
You may
Post images and videos highlighting your services.
Reply to comments to take prospects ahead of the conversion funnel.
Provide your intended audience with helpful answers.
Share real estate listings to help clients find and close on properties.
Work On Your Database
Your databases are one of the most critical mortgage loan officer marketing tools you need to convert clients. Focusing on their quality and upgrading them from time to time can help you stay ahead of the competition.
Most businesses have hundreds of thousands of records, but not all are helpful.
The average cost of poor data quality is $9.7 million each year! 
It is high time you check your data entries, remove outdated records, and update them using solutions like PostGrid. Our address verification API validates your client addresses, allowing you to boost your loan officer marketing tools and ship items to the correct destinations!
You can use your database as a marketing mortgage tool only when it is valid and accurate. It lets you
Communicate with prospects constantly via direct mail.
Send them thank-you notes whenever they take another step in their client journey.
Ship corporate gifts to make them feel special and strengthen relationships.
Automate Your Marketing and Communications Using a CRM
Your customer relationship management program enables you to streamline your activities in one place. It lets you align your marketing, selling, and correspondence to improve efficiency and save time!
You can get more out of the marketing tools for mortgage loan officers when you automate everything and leave less to manual inputs.
70% of business executives say they spend nearly 45 minutes to three hours completing repetitive tasks. 
Your CRM can be a vital marketing mortgage tool because it saves you days and weeks of your precious time and completes tasks with more productivity!
Automation eradicates the scope of errors or discrepancies. Thus, it ensures your campaigns using the mortgage loan officer tools will succeed!
93% of loan officers employ a CRM program to handle their tasks!
Choose CRM applications that let you categorize clients, launch email marketing campaigns, set reminders, and more! Some CRMs also let you hold digital meetings with clients, making them one of the top mortgage marketing tools for loan officers and brokers.
PostGrid's direct mail solutions can help you automate your print and mail tasks. And you can integrate our services into your CRM to set and execute campaigns within your workflows!
How Does PostGrid Allow Loan Officers to Promote Their Services and Convert Clients?
PostGrid helps loan officers draft eye-catching letters and postcards via its pre-built templates. They can edit them based on their preferences and messaging and get their artwork ready in minutes!
Our automated direct mailing solutions can help you use the best mortgage loan officer marketing tools and expand your outreach! Here are some of PostGrid's high-tech features to help you understand our work better:
List compilation

: You may compile targeted mailing lists with PostGrid before every campaign. This feature lets you use your database as a

marketing mortgage tool and make business decisions faster!
Address standardization

: Reformat your addresses according to the US postal guidelines to speed up mail deliveries. PostGrid ensures a 99.99% deliverability rate, ensuring you use direct mail as one of your top

loan officer marketing tools

to improve sales. 

Metadata tagging

: You may track and categorize your orders through your dashboard for better monitoring and campaign management. PostGrid also lets you check the delivery statuses of your sent items in real time. 

Presorting

: Adding

Intelligent Mail Barcodes (IMBs)

and presorting your mailers help you avail of postal discounts. But these tasks take time and extensive planning! PostGrid automates the entire process and helps you use direct mail combined with

mortgage marketing tools

effortlessly. It presorts your items and adds unique codes, enabling you to track mailers and save on postage. 

API integrations

: Our native and zero-code integrations simplify direct mailing for your business. Connect our solutions with your system anytime and place your print and ship orders. 

Bulk mailing

: PostGrid's Restful API lets you send on-demand and bulk mailings depending on your requirements and campaign goals. 
One of our clients in the mortgage business recently employed our solutions and used these features to connect with prospects. They sent 2,000+ postcards online to resonate with their client's requirements and offer relevant solutions. 
The client integrated our Print & Mail API with mortgage loan officer tools to improve campaign performance and expand their outreach! 
They shared their experience working with us with one of our account specialists, saying- 
"PostGrid changed the game for us! We tried several advertising ideas to promote our business and get more clients. But we experienced discrepancies and unfulfilled expectations each time. PostGrid's API helped us create postcards and send them by clicking a few buttons. And we have never seen anything that works better than this."
Conclusion
Your loan officer marketing tools help design your promotional framework and tasks. They also dictate your messages and offers.
We hope this blog lets you select the correct channels that work best for your brand!
If you need help sending direct mail, use PostGrid's direct mail API or automation software!
Request a demo now to learn more about mortgage loan officer marketing tools and how PostGrid can help!
Ready to Get Started?
Start transforming and automating your offline communications with PostGrid
SIGN UP
REQUEST A DEMO