Accurate Address Validation Software and API
Autocomplete, Verify, Validate, Lookup, and Standardize addresses to local postal standards for better deliverability, up-to-date records, and eliminating return mail.
SIGN UP FOR FREE
REQUEST A DEMO
Benefits of
Address Verification Software
Minimized Number of Returned Direct Mail
With real-time address validation software in place, you can significantly reduce the number of returned or lost mail. Depending on the software and its limitations, you can increase your savings significantly. As PostGrid not only lookups up addresses using API, corrects the wrong addresses and makes sure that none of them is incomplete, it also removes the duplicate addresses from your system or list. This way, you can save money you'd otherwise spend on direct mail delivered multiple times.
Save Time, Money, and Resources
With an automated system in place, you can avoid almost all the manual tasks and save the cost of labor, time, and other resources.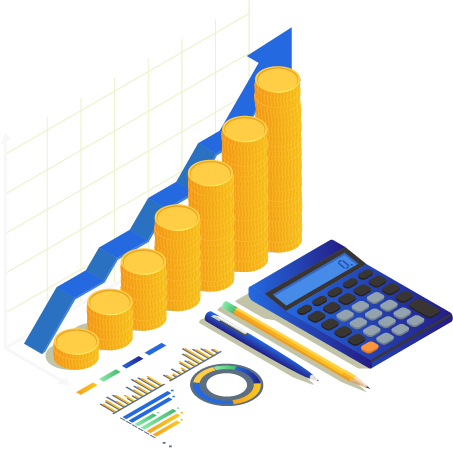 Reduced Turnaround Time
With the addresses provided to the official postal services in the right format, you can decrease the delivery time by one to two days. Plus, with PostGrid, you can verify multiple addresses in seconds, and eventually be done with tasks in minutes that would have otherwise taken days.
Scalable Services
If you keep scaling your direct mail marketing and expect to go from 1000 to 1M+ direct mail, you need software that can – check your addresses. This way, you have a vast yet targeted audience. With PostGrid, it's possible.
How Does Address Verification Software Work?
Sending direct mail to the wrong address blows away all of your chances of increasing sales, building relationships with prospects, or maybe nurturing the networks with clients or customers.
Plus, all the money, resources, and time that goes into processing these also go in vain for no reason. Besides that, a simple typing error, spelling mistake, or formatting mistake can also affect your brand's reputation. Hence, it's essential to keep the correct data in your database and watch for incorrect or incomplete data entering your system.
All of these problems can be solved when you have perfect address verification software, like PostGrid, in place. We've elaborated on the process of how an address verification software works in a few simple steps.
It checks the addresses at the point of entry to keep your database from the wrong addresses.

If you already have a list of addresses in your system, you can simply integrate it with the tool, fetch the data, and get them checked within seconds with the United States' standard postal services.

The tool standardizes all the addresses according to the local country format.

It parses the addresses into its components using lexicons and rules.
It checks and informs you about the delivery status of each address separately.

Eventually, you have a clean database, and all of your mailers reach the exact right location, where they should be delivered.
Features of
Our Address Verification Tool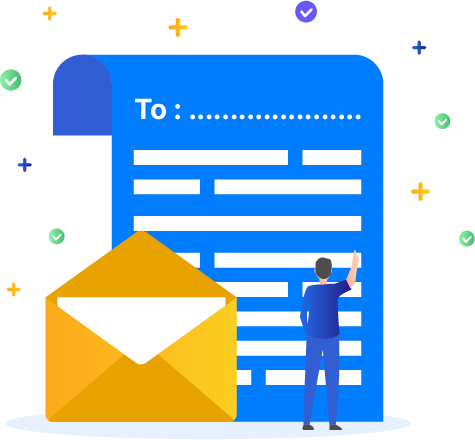 Bulk Data Analysis
The software can also analyze and match the data in bulk. You can check tens of thousands of addresses with an address verification tool in seconds. Hence, save time and resources and still get the mail delivered to the right locations.
Delivery Point Verification
Get the delivery status of each address in your database and ensure timely mail shipment to the correct address and double your sales chances. With the help of this feature, it becomes significantly easier for you to determine whether the mailer you're trying to send will reach its final destination or not and whether the chances of the errors have been reduced.
Matching Technology
Eliminate all the duplicate addresses from your database, so you can print and mail faster. It helps you reduce the money, time, and resources wasted on the mail sent multiple times.
Address Validation
Collect only accurate data by integrating the PostGrid address validation service API in your system. Each time your customers type an address, they'll get standard verified addresses to fill in space. It reduces the time they spend on filling in the details and gives them the feel of you being a legitimate company in the business for years.
Autocomplete
Save your customers' time with PostGrid's autocomplete address feature and quickly get them to the signup button. It helps to take the customers, prospects, or potential clients to reach the final call to action as quickly as possible. And along with that, it also helps in making the process easier for them.
Accurate Data
The address accuracy software tool matches the data available or entering your system through standard postal services data, and hence, provides you with the best data for your mailers.
Address Parsing
Get each address into its different component, viz., address line 1, address line 2, street, city, state, and zip code.
Data Cleansing
Complete the CRM integration with PostGrid and get rid of the misinformation and gaps from the fetched data. Use our bulk address validation tool to verify your addresses in a CSV file.
Standardization
This time-saving tool can help you get all the captured addresses in the standard US postal address format.
Legitimate Data Analysis
The software also verifies the other data like users' phone numbers, IP addresses, email addresses, and further details along with the shipping addresses. After this analysis, it instantly lets you know if the data that the particular user is providing is risk-free and legitimate or not. Eventually, it saves you from spam too.
CASS & SERP Certified
Stop spending money and resources on lost and duplicate direct mails. Yes, we have 100% accurate CASS & SERP Certified addresses in our system.
Rapid Data Verification
Get thousands of addresses verified in seconds with PostGrid, and save tons of hours of tedious work.
Low Cost with High Returns
Unlike our close competitors, we provide tens of thousands of address verification at a very affordable price. And with reduced misspending, you gain 30% more in revenue.
24-Hour Customer Support
Our support team is available 24 hours a day. If you ever get stuck anywhere in the process, you can dial our toll-free number, and we'll get in touch with you instantly.
Use Cases of an Address Verification Software
The primary use of the address validation services tool is to ensure that the data entering your system is correct, free from errors, complete, and exists. Besides that, it also checks for the other details and keeps the spam from entering your database, similarly, you can also check the already registered addresses in your system for accuracy. The software will analyze and match all the addresses with the standard data available in your country's postal services.
Here's what businesses can use address validation services for:
E-commerce Sites
All e-commerce sites need to deliver products to a number of addresses on a daily basis. And sending the mailers regularly to the wrong shipping addresses can cause them way too much money, and eventually decrease their returns. Hence, address verification software is essential for these companies to not only maintain profit but also to gain high returns.
Branding
Most businesses start to sell – the products available in their stores – online and offer shipping options to their customers for convenience. However – in an era of online payment – delayed delivery or sending the packages to the wrong address may ruin the stores' reputation and cause business loss. That's why most such companies contact us to get PostGrid for verifying the addresses in their database.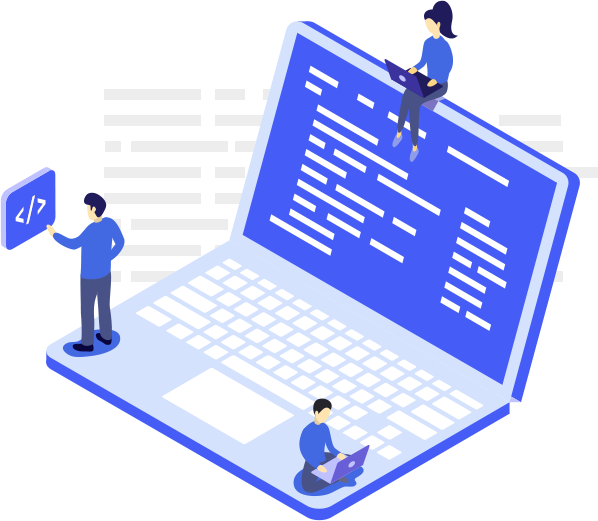 The Third-Party Logistics
Some 3PL companies – that contract with the online brands and other product selling businesses for shipping their products – usually take address verification software like PostGrid. These services help them serve their clients better with minimum returns.
Short-term Rental Homes Service Sites
Most of the time, when a new user lists their property on a site like this, it becomes necessary to confirm the location to prevent the end-user from getting lost or having difficulty in finding the homes. It's especially essential for users opting to pre-book homes or hotels. Address accuracy software tools like PostGrid help businesses gain the trust of their customers by providing them with accurate data.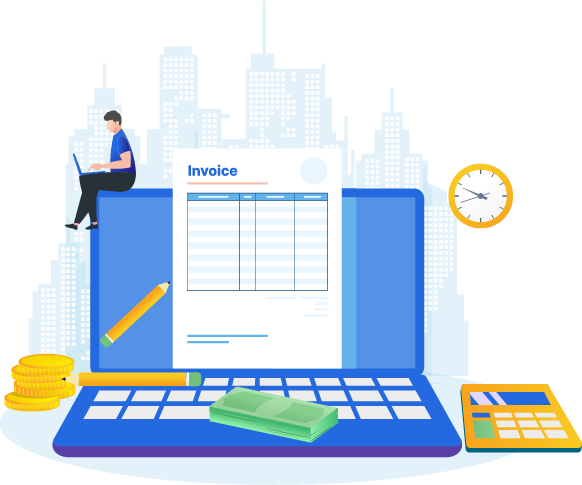 Credit Check Services
Banks or other financial services companies – which are not directly related to shipping mailpieces – can benefit from the address validation services like PostGrid for saving money. To connect the people offering and needing a loan, the companies require a credit check. And despite the accuracy of the data provided, they need to get the job done. That's why PostGrid offers address verification services for a wide variety of businesses. It helps avoid misspending.
Our Comprehensive Offerings
PostGrid's address validation service includes a powerful restful API for parsing, standardizing, verifying, cleansing, and formatting address content. A simple integration automatically adds all missing address elements by comparing them with the most recent datasets. Below is the list of our offerings:
A best-in-class data parsing engine and data sets on global locations
Avail discounts on mailing lists and services by qualifying for postal discounts
Reduce the cost of returned mail by validating and correcting customer address data
Datasets from more than 245 countries are available
Processes up to 3 million addresses per hour
Improves Data Quality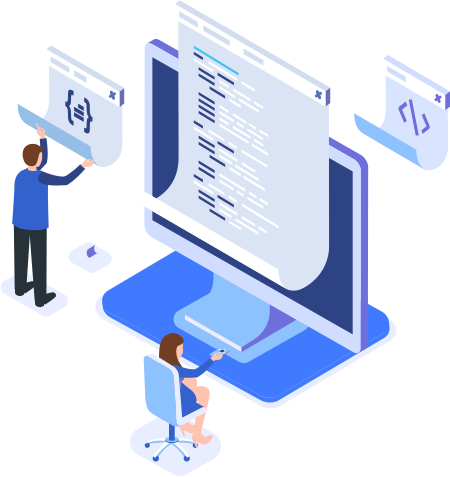 How to Use Our Address Verification API
With PostGrid address verification API, you can check any number of addresses either in bulk or at the point of entry within milliseconds. It cleans up all the invalid, and incorrect data and fills the information gaps. Here's how to use it, explained in a few simple steps:
Create an account on PostGrid

Log in and open the PostGrid dashboard

Secure your account by adding trusted domains only

Click on setting → Addresses → Copy your API keys

Paste the API URL in your browser
Once you've followed the steps described above, you'll get a successful API call. If you face any difficulty in the process or you're unable to get a successful call, you can contact us or check our FAQs page.
Why Do You Need PostGrid for Address Correction Services?
Reduced Mailing Costs: Save time and money by avoiding mailing marketing materials to wrong or incorrect addresses
Target Correct Households: Run targeted marketing campaigns to pitch relatable services to your customer base based on their households
Enhanced Operational Productivity: Using address validation technology, you can streamline your workflow while improving data quality and optimizing business processes
Customer Loyalty: Faster delivery can boost brand perception and increase customer loyalty by improving mailing accuracy
Customer PainPoint Identification: Getting high-quality, precise, and consistent address information will provide you with an accurate picture of your customer demographics
Address Standardization: Ensure that all databases contain addresses and are standardized in the same format following the USPS mailing standards
Address Validation Service: What Will You Get?
Get the correct address using the leading solution for validating, editing, and standardizing international addresses. Avail of the following as a part of your address validation services:
Easy Integration: You don't have to learn or manage a new system to integrate PostGrid's Address Verification API with any application
Enriched & Data-Driven Values: Geocoding, demographic, lifestyle, and socioeconomic data can enrich your address data
Certified Address Correction: With PostGrid, you earn mailing discounts when verifying addresses in certified mode from different countries
Auto-Complete: PostGrid's restful API automatically completes addresses with just a few keystrokes
PostGrid Takes Care of Your Complete Address Validation Cycle
Import/Upload: Integrate and upload data from different sources
Data Profiling: Get instant data quality reports and automate data quality checks
Cleansing/Correcting Addresses: Perform various operations on datasets to standardize and transform them
Address Matching: Perform data matching on datasets with industry-standard algorithms
Deduplication & Correction: Preserve data uniqueness by eliminating duplicate values and records
Merge & Purge: Make the most of your data by configuring merge and survivorship rules
Overcoming the Hurdles Related to Address Correction
CASS- Certified Address Validation: All addresses are verified and ensured as per the postal standards. Using standard address API, you can qualify for significant postal discounts. Business addresses and rural addresses are included. Furthermore, PostGrid allows you to add additional data elements, including names of counties, time zones, etc.
Change of Address Updation & Processing: The NCOA technology enables the Move Update Module to implement change-of-address modifications for individuals, families, and businesses before your mail enters the stream. It is available for 18 months and 48 months as per the NCOA standards
Postal Presorting: There is strong support for First Class, Enhanced Carrier Routes, Periodicals, and EDDM/Walk Sequence/EDDM Sorting in PostGrid. Embedded Intelligent Mail barcodes function on postcards, envelopes, trays, and packages
Mailing List Management: Save your time by uploading CSV files or mailing lists before sending direct mail to save time and money. With PostGrid software, you can manage your mailing lists with offerings like Custom Dupe-Detection, Merge or Purge, and more
Postal Forms & Analytical Reports: The PostGrid program generates all required postal forms and receptacle tags that include CASS Certificates, Qualification Reports, Mailing Statement, and much more. You can create your own customized reports and track your progress
Package or Postal Processing: Parcel jobs are electronically verified by PostGrid software through the USPS's Shipping Manifest file. Now send packages, parcels, and a lot more without worrying about the hustles
Top Address Verification Software
Address validation software online aims to validate, parse, correct, and standardize the residential and corporate mailing addresses and the related data.
Additionally, address verification software online is related to data quality software from a functional standpoint. However, it differs from the same as it focuses on location data and relies on authoritative data sources for address verification. It makes it distinct from data quality software.
Here is the list of the top 7 Address verification software online:
1. PostGrid Address Verification
2. Smarty
3. Melissa Clean Suite
4. Loqate – Address Capture & Verification
5. Informatica- Data Quality & Governance Cloud
6. Data Match
7. WinPure Clean & Matchno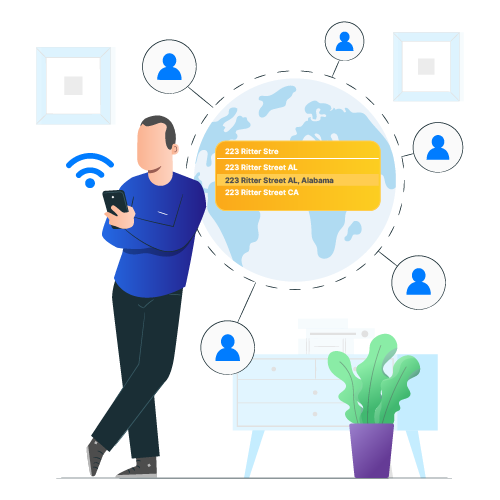 Our Service Enhancements For Address Validation
Top-Notch Data Quality: PostGrid performs address validation against the world's best address databases to ensure that their delivery addresses are accurate and complete. Our address data comes from a range of sources, including the United States Postal Service, Canada Post, Australia Post, UK's Royal Mail, and many others.
Global Delivery Network & Coverage: Due to the wide variety of international postal address formats and alignments, it can be difficult to produce clean international addresses. More than 245 countries and territories continually change their languages, scripts, and address formats. We make it easy for you to verify addresses using PostGrid.
PostGrid For Address Correction: Fuzzy Error Prevention
At PostGrid, our intelligent fuzzy matching capability is the best on the market. We correct misspellings, complete abbreviations, and fill in the missing information. Below is what we deal with:
Spelling Errors: Our address verification tool can understand what you meant to write even if you do not know the spelling of words or accidentally hit the wrong key. Additionally, this can be extremely useful for internal systems where addresses are taken over the phone and spelled differently than the way they sound.
Switched or Misplaced Words: Typists are notorious for switching adjacent letters in words, as in Raod (Road) and Mian (Main). This is detected by our tool, and we can help you understand what your user wants. PostGrid's address validation service will help you find your address even with missing words and letters.
Abbreviations or Nicknames: Our Restful API can even identify the correct address if words are shortened, using abbreviations – such as Blvd for Boulevard, or if you use familiar, regional names, even if the suburb has been absorbed into the city's jurisdiction.
Dealing with Extra Space: Street names and places can be confusing because they can be made of one or two words, or maybe they're hyphenated. Despite unclear spacing or accidental additions of too many spaces between words, our address correction or verification API locates the address.
PostGrid: Our Workings to Correct Address
We also help you validate incoming postal addresses in real-time using our API. Occasionally, customers forget to enter their apartment number or misspell their street name.
When you integrate address verification API, our servers check the customer's information against the US Postal Service's or the Canadian Postal Service's database. The user will be prompted to try again if the information is incomplete or inaccurate. By doing so, you will be able to effectively move packages since you will only accept valid contact credentials.
Our checkpoints are as below:
PostGrid's address checker can successfully verify both US and Canadian postal addresses in real-time or via batch upload
We have an intuitive platform that automatically corrects a minor misspelling when it is made and does not interrupt the end-user
By simply collecting the street address and zip code, you can speed up the registration process. The city and state data will automatically fill in
Begin the Journey of Your Progress With PostGrid Today
With a tool to automate the entire process and a support team available to help you 24×7, direct mail delivery to the accurate addresses has never been easier.
Integrates with your favourite tech stack & tools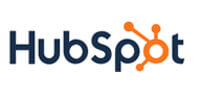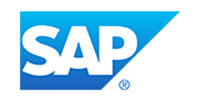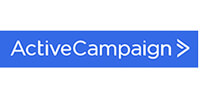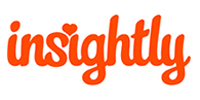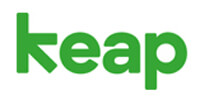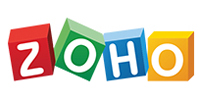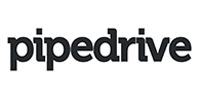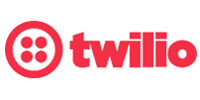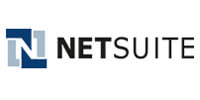 Ready to Get Started?
Start transforming and automating your offline communications with PostGrid
SIGN UP
REQUEST A DEMO