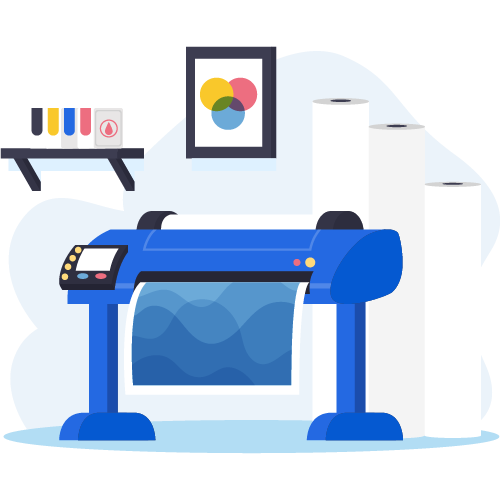 Best Direct Mail Marketing Companies - Top 16 Companies Reviewed
Until a few years ago, direct mail was one of the most loved marketing channels used by marketers everywhere in the world. However, the popularity of direct mail as a marketing channel gradually went down as digital medium slowly replaced print media. Digital marketing campaigns are more convenient and offer much greater flexibility. However, it is not always the most effective one. Direct mail marketing is significantly better than its digital alternatives when it comes to open and response rates.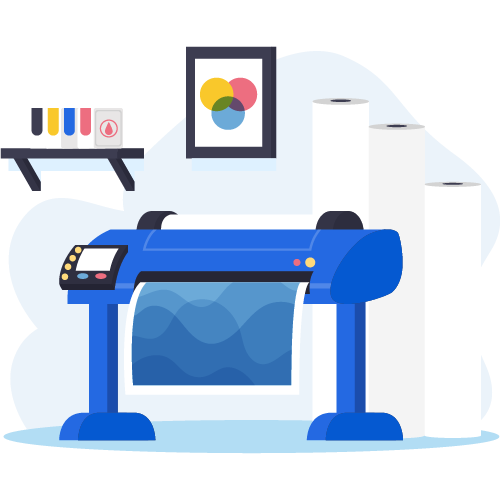 Most marketers are afraid of implementing direct mail marketing because of the manual process and the errors associated with it. But, many marketers are still unaware that they can use advanced software solutions and automated processes for their direct mail campaigns.
16 Best Direct Mail Companies in 2023
Numerous direct mail companies offer direct mail optimization services through advanced direct mail solutions. However, with so many direct mail marketing companies available in the market, it may be hard to choose the right one for your unique business requirements.
We have compiled a list of all the top direct mail marketing companies and their advanced features. The list below discusses the 15 best direct mail companies in the US, along with their pros and cons.
You can use the information compiled by us to pick the right direct mail agency for your business.
PostGrid for powerful features, minimum efforts
Send direct mail and reach out to the right audience at the right time without delays.
SIGN UP
1. PostGrid: The Solution For Automating Direct Mail & Sending On-Demand Bulk Mail
When it comes to business communication, especially bulk mail, you simply cannot go wrong with PostGrid. It offers a fully automated direct mail solution to personalize, print, and deliver your mailers accurately.
Pros
Fully Automated Direct Mail Process
PostGrid enables you to fully automate your direct mail process and avoid any manual errors from occurring. It even standardizes your direct mail addresses to ensure the fast delivery of your direct business mailers.
Advanced Address Verification API
PostGrid also offers an address verification API that lets businesses validate their address database and get rid of bad data. It enables you to maximize the deliverability rate of your direct mail campaigns. As a result, you can reach the relevant audience and avoid the losses caused by high return rates.
Schedule Your Direct Mail
One of the attractive features offered by the direct mail agency is the scheduling of direct mail. It means you can schedule your direct mail to be sent to a specific mailing list. Hence, you no longer need to worry about forgetting to send crucial mail.
Bulk Mailing and Address Verification Capability
PostGrid is the perfect tool for sending bulk mail because it comes with an easy and convenient way to verify addresses in bulk. All you need to do is upload your address database in a CSV format, and the system will verify it for you in seconds. It even auto-fills missing details such as the ZIP +4 code and corrects minor errors or typos in the addresses.
Cons
Many of the direct mail companies on this list have primary marketing mails or non-marketing (transactional mails). PostGrid is built to service both, making it the top choice for companies that use direct mail in a variety of ways.
If you're sending lower volumes of mail, though, PostGrid's per-unit prices can be a bit more expensive than other platforms. That means PostGrid is best for medium to large companies with large amounts of direct mail to send.
While integrating PostGrid into your proprietary system is a relatively simple process, it might be difficult without developers. So, it's best for companies to have developers on deck who can work with the PostGrid team to implement the Print & Mail API in a matter of days.
2. SeQuel Response: For Data-Driven Growth Strategy
SeQuel Response is a full-service direct response marketing agency. They specialize in data-driven testing and audience modeling strategies to help clients acquire more customers – for less. Growing brands new to direct mail or those looking to integrate direct mail and digital marketing strategies are most drawn to SeQuel, but they also help brands who are already active in the mail channel better their performance.
Pros
Proven Testing Strategy
Smarter testing methods result in faster growth. SeQuel's proprietary testing methodology delivers data-driven performance projections to quickly and cost-effectively identify the best combination of list, offer, and creative to generate a response. This means you're not wasting time and budget testing mail pieces that don't work.
Advanced Audience Modeling Techniques
SeQuel's exhaustive list of research and cutting-edge modeling techniques ensures your mail reaches your ideal audience. This data-agnostic approach gives clients several ways to build a strong performing mailing list relative to campaign goals and budget.
Direct Mail and Digital Integration
Integrating direct mail and digital marketing strategies produces an average performance lift of 30%. With SeQuel Surround, you can reach your audience online and offline to boost your response and reduce your acquisition costs.
Full-Service Agency
SeQuel is as full-service as it gets. From initial research to campaign performance reports, their in-house team of marketing strategists, designers, copywriters, digital marketers, data analysts, and production managers will ensure your campaign is executed on time and within budget.
Cons
Limited options for smaller volumes
If you're looking for a simple, self-guided direct mail printer, SeQuel may not be your best choice. Although SeQuel does offer automated and shared direct mail companies for smaller mailers, large volumes, and direct mail programs are their specialty. Use this calculator to determine the most profitable way for you to launch into mailboxes.
3. PsPrint: A Perfect Fit For Startups And Small Companies
PsPrint offers a well-built direct mail solution ideal for companies seeking custom commercial printing services. They are renowned for a robust & easy-to-use interface along with budget-friendly services. Printing direct mail on PsPrint is so easy that you can break it down into three simple steps.
Pick your product
Upload the artwork you want to print
Attach your mailing list
Pros
No Mailing List? No Problem!
PsPrint is perfect for you if your business is just starting on a direct mail campaign and you do not yet have a mailing list. The direct mail company can get you a mailing list within just fifteen minutes.
All you have to do is answer a few simple questions about your target audience's demographics. Some of the details you need to provide about the target demographic include age, ZIP Codes, and income.
Get Additional Prints Send To You For Free
PsPrint will send you any additional prints that they weren't able to mail out free of cost. However, this free service is available only as long as the print mail can fit into a single box.
Die Cutting, Foil Stamping, And In-House Designers
PsPrint offers print finishing services such as die-cutting and foil stamping to make your mail look more attractive. It also offers in-house designers for startups that may not have a dedicated marketing team or designers.
Cons
Sub-Par Customer Service
Customer service is not one of the strong suits of this direct mail company. Some communication gaps with the service provider may take time to get sorted. Hence, if you are looking for a direct mail agency with the best customer service, this may not be your perfect option.
Print and mail documents online
Our intuitive, collaborative tools allow you to focus on your email campaigns and our deliverability tools help ensure that they reach your customers' inboxes.
REQUEST A DEMO
4. VistaPrint: The Contract-Free Direct Mail Service Provider
Many businesses don't use direct mail for marketing because it usually involves signing a contract or making upfront payments. If you are one of them, Vistaprint is perfect for you because it does not require any contracts or one-time payments. The company got famous as a business card creator. They now offer one of the most promising direct mail companies in the US.
Pros
Over 4000 Postcard Templates
Do you want to send marketing postcards to your customers but do not know where to start? If yes, VistaPrint might be the correct answer for you as it offers over 4000 templates to create your postcards. You can even seek help from VistaPrint's in-house design team.
Highly Targeted Mailing Lists
VistaPrint has your business covered even if it doesn't have access to a mailing list. The direct mail company provides you with highly targeted mailing based on specific target demographic data.
Drag-And-Drop Designing Platform
One of the most attractive features offered by VistaPrint as a direct mail agency is its drag-and-drop designing platform. It means even the most inexperienced marketer can use VistaPrint for designing beautiful postcards.
24-Hour Customer Support
VistaPrint comes with 24-hour customer support, which means you don't have to worry about any bottlenecks because you will get the help you need.
Cons
Direct Mail Service For Postcards Only
Although VistaPrint offers various print services, their direct mail company is limited to postcards. It means you will have to arrange for the delivery separately if your direct mail is anything other than a postcard.
Read About: Postcard API
Cut through the noise with PostGrid
Print and Ship documents online to connect with your audience with postgrid With PostGrid
SIGN UP
5. SmartPress: Comes Equipped With An Advanced Postcard Builder
Smartpress is famous as a direct mail marketing tool because of its Postcard Builder. Furthermore, they also offer a wide range of services for optimizing your direct mail campaigns. You can seek the help of their in-house team of design experts, advanced target lists, and a vast array of print products.
Pros
Postcard Builder
One of the biggest pros of using SmartPress for your business printing is their Postcard Builder. Businesses can easily create their business postcards with the help of SmartPress, even if they don't have a design team/designer.
Ideal For Small & Medium Businesses
SmartPress is a good fit for small and medium businesses. It can effortlessly deliver direct mail requirements for small or medium-sized enterprises.
Direct Mail Full-Service Offering
With a direct mail full-service offering from SmartPress, businesses can quickly implement a direct mail campaign even with zero experience. You get access to everything you need for executing a successful direct mail marketing campaign from SmartPress. The full-service offering from SmartPress includes:
Access to SmartPress's expert design team
Availability of advanced marketing lists
An extensive array of print products, including postcards and complex brochures
Cons
Higher Pricing
The direct mail company offered by SmartPress is usually higher than its competitors. However, this is primarily due to its full-service offering. You can't expect to get access to a team of expert designers, a diverse array of print products, and an advanced mailing list without paying the due.
6. Next Day Flyers: Best Suited For Fast, High-Volume Direct Mail Campaigns
If your only concern about your business's direct mail campaign is its high-volume requirement, Next Day Flyers may be the one for you. It enables you to easily send a high number of direct mail for your business and also claims a fast turnaround time.
Pros
Send As Many Postal Mail As You Want!
As we mentioned above, high-volume mail is where Next Day Flyers thrive as a brand. The number of direct mail pieces allowed per order from Next Day Flyers is a whopping 100,000. With such capabilities, Next Day Flyers is an ideal choice for businesses with a high-volume direct mail requirement.
Quick Turnaround Time
Next-Day Flyers have one of the fastest turnaround times for direct mail marketing campaigns. As the name implies, Next Day Flyers' turnaround time for its services could be as short as a day regardless of the order volume. However, the actual turnaround time ranges anywhere between one to four days.
Production Facilities On Either Coasts
One of the reasons why Next Day Flyers have a short turnaround time is their facility's presence on either coast. Next-Day Flyers can quickly deliver high-volume direct mail requirements with a relatively low turnaround time with production facilities in California and New Jersey.
Get Design Service From Experts
You can seek help from Next Day Flyers for designing your direct mailers. It also enables you to choose your preferable cardstock, size, fold style, etc., for your mailers. You may then discuss your design ideas with their in-house graphic designers.
Cons
Shell Out Extra Money On Design Services
Next-Day Flyers offers design services from its experts. However, it is not accounted for in your direct mail order. Hence, you will have to pay an extra fee to avail of the design services. Furthermore, you get the design only after 24 hours.
No Marketing Support Services
Unfortunately, Next Day Flyers does not offer any marketing support services. So if yours is a business that needs response tracking capabilities or marketing consultations, then Next Day Flyers may not be the right choice for you.
7. 48HourPrint: Ideal For Meeting Urgent Deadlines
48HourPrint could be the right choice for your business when there is an urgent direct mail requirement, and you need a superfast turnaround time. The direct mail agency claims that they can process your direct mail printing jobs as fast as 24 hours.
Pros
24 Hour And 48 Hour Turnarounds
The most significant advantage of 48HourPrint is its superfast turnaround time. Depending on the nature of the job, you can print your ad material within 24 hours or 48 hours. However, if your printing includes intrinsic finishing operations, it may take longer for 48HourPrint to publish your ad material.
As long as your order is small and approved by the 48HourPrint team by 8 PM EST, you can easily get a fast turnaround time.
High Volume Printing
48HourPrint also supports high-volume printing. However, you need to be realistic about setting your print requirements. You can't expect to demand a ridiculously high printing requirement and expect it to be completed in 24 hours. Generally, 48HourPrint takes a 5-day turnaround for high-volume printings.
No Extra Fees Or Hidden Charges For Fast Turnaround
48HourPrint does not charge you any extra fee for their fast turnaround printing services, which is included in the standard pricing. Furthermore, there are no hidden charges for any services offered by 48HourPrint.
Cons
Average Quality Products
Several customers believe that 48HourPrint offers an average quality printing service. Although this does not mean that the printing quality is terrible, many businesses find printing quality a non-negotiable factor. Hence, if you are one of those businesses, then 48HourPrint may not be the best option for you.
Fast Turnarounds Are Available Mostly For Basic Orders
48HourPrint's quick turnaround printing services are usually available only for basic orders. Such orders generally use a pre-approved template. Therefore, you can't use customized templates for your print ads and get a fast turnaround time from 48HourPrint.
8. FCL Graphics: For Access To Diverse Printing Presses
FCL Graphics is one of the most popular direct mail marketing services available in the market today. Companies highly prefer them because of their ability to keep up with the evolving marketing needs. The diverse printing process offering of FCL Graphics allows it to adapt to changes and meet a wide range of client requirements.
Pros
Access To Several Types Of Presses
FCL graphics is a direct mail company that owns and operates a variety of presses that enable it to meet all its clients' needs. The types of presses employed by FCL Graphics include the following:
Sheet-fed presses
Hal-web presses
Full-web presses
Access to such multiple presses, that too of wide variety enables FCL Graphics to serve the customer's needs belonging to all spectrums.
Extensive Bindery And Mailing Capabilities
Another advantage of employing FCL Graphics as your direct mail agency is their extensive bindery options. It enables you to print different marketing materials suited for your business. Additionally, it offers diverse mailing capabilities that can help you optimize your direct mail campaigns.
Wide Range Of Direct Mail Services
FCL Graphics offers a wide range of direct mail services, which effectively makes them a one-stop destination for your direct mail needs. It provides capabilities such as:
Digital prepress
Color control
Print Finishing
Bindery
Cons
May Encounter Slow Printing
As we have mentioned, FCL Graphics is one of the most popular direct mail agencies in the US. There is a chance of encountering short delays in printing during peak seasons. However, you can easily avoid this problem if you plan your direct mail campaigns early.
Slightly More Expensive
As FCL Graphics offers a wide range of printing services through their printers, their services may come slightly more expensive. Hence, if you are a small company just wanting to try out third-party direct mail programs, you should consider other options.
9. Primoprint: For Hundreds Of Printed Products
Direct mail campaigns are not just about sending postcards and letters. Many companies and marketers use custom printed products to add value to their direct mail. It may be a small keychain or even a t-shirt. Primoprint enables businesses to print hundreds of printed products along with your desired direct mail.
Pros
Variety Of Direct Mail Services
Primoprint offers a variety of direct mail services, enabling it to keep up with the changing needs of its customers. They even provide design services for Full-Service EDDM, postcards, letterheads, brochures, and more.
Attractive And New Print Features
Another aspect where Primo Print shines is incorporating new and advanced printing features. Some of the advanced printing options offered by Primoprint include the following:
Spot UV
Inline Foil
Stamped Foil
Affordable Printing Solution
Compared to its competitors that offer the same or similar services, the cost of using Primoprint for business marketing is relatively low. However, it is not the most affordable direct mail solution out there, and you can find cheaper alternatives.
Designated Direct Mail Rep
One of the advantages of Primoprint as compared to other direct mail marketing services is that it has a designated direct mail representative. It enables businesses to get reliable answers to their direct mail queries without delays. Furthermore, as Primoprint offers hundreds of printed products, it makes practical sense to have a designated representative for direct mail.
Cons
Data Reliability Issues
One of the concerns expressed by users employing Primoprint is their data reliability. If you take your time to go through the reviews for Primoprint, you may rarely run into one criticizing their data reliability. However, such issues are not typical, and Primoprint primarily offers reliable print and mail services.
10. Thomas Printworks: Offset And Digital Services With Advanced Direct Mail Features
Thomas Printworks is among the oldest direct mail firms we have included in this list. The company has served the print industry for more than 60 years, and its expertise on the subject is invaluable. Suppose your business is based in Dallas. You go directly to their office and have a face-to-face conversation regarding your contract.
Pros
Offset And Digital Services
Thomas Printworks offers its customers both offset and digital printing services. As a result, businesses get more flexibility on the print service they want to implement. It also enables companies to switch from one direct mail company to another.
Integrated Social Media Campaigns
One of the best direct mail services offered by Thomas Printworks is its integrated Social Media Campaigns. It enables you to combine your direct mail and social media campaigns. As a result, you can reach broader audiences and boost the reach of your campaign.
Informed Delivery And Call Tracking
The mail company lets businesses access valuable features such as informed delivery and call tracking. Both components are essential in understanding the direct mail campaign's effectiveness and optimizing it.
No Minimum Order Requirement
Another advantage of employing Thomas Printworks as your mailing company is that it doesn't require a minimum order. It is excellent news for small startups and companies that want to try our direct mail campaigns for the first time.
Cons
May Have Higher Turnaround Time
Although it is not always the case, sometimes the turnaround time for your print services may be higher than expected. Hence, if you are looking for a direct mail agency to help you with a superfast turnaround time, this may not be your ideal choice.
Relatively More Expensive
Compared to many other top direct mail companies out there, Thomas Printworks is slightly more expensive. So, if you are looking for the cheapest option for your direct mail needs, then this direct mail company is not your best bet.
11. FolgerGraphics: For The Best Direct Mail Customer Service
Sometimes even the best direct mail marketing companies come short in customer service. However, that is not the case for FolgerGraphics – one of the top direct mail companies in the US. FolgerGraphics undertakes every aspect of your postal direct mail process, from the conceptualization to printing the mailer.
Pros
Quality Processing Of Direct Mail
One of the areas where FolgerGraphics shows excellence is the processing of mail files. It enables businesses to get a faster turnaround time for direct mail printing. As a result, companies can send their direct mail to the target audience efficiently without significant delays.
Incorporates Extra Delivery Drops
FolgerGraphics enables clients to incorporate extra delivery drops into their direct mail process. Furthermore, the direct mail company does not charge any additional fee for different delivery drops as long as its cost does not exceed the postage.
Team Of Direct Mail Experts For Your Service
With FolgerGraphics, you also get access to their team of direct mail experts who can help you out with everything related to direct mail. You can get expert tips on everything from the design to the concept of your direct mail, which can significantly help you optimize your campaigns.
Cons
Occasional Color Gradient Issues
FolgerGraphics is a direct mail print service loved by its customers. However, one issue that some of its customers faced was the color gradient on the printed product varying slightly from the on-screen color. Although it is not a dealbreaker for most businesses, it is a point worth knowing about their service.
12. Data Axle USA: Ideal For Creating A Hyper-Targeted Mailing List
Data Axle USA is a direct mail company best known for its extensive databases for business marketing. They use their extensive customer and business databases for implementing more effective direct mail campaigns.
Pros
Hyper-Targeted Mailing List
The most significant advantage of choosing Data Axle USA as your direct mail agency is its hyper-targeted mailing lists. Their extensive database covers 315 million consumers and 15 million US businesses. Hence, it is likely that you will get your perfect niche mailing list from them.
Deliver The Perfect Message
Another attractive advantage of using Data Axle USA for your direct mail campaigns is that they help you develop the perfect message for the mailer. You could be looking to send coupons, inform about new store outlets, or any other news. The direct mail agency will help you craft the perfect message for your campaign.
Guaranteed Next Day Print and Mail
Data Axle USA offers a guaranteed next-day print mail of your mailers. It means that there is minimal wastage of time, and your mailers reach the recipients as soon as possible. Furthermore, they also send you the USPS delivery tracking details, so you always know the whereabouts of your postal mailers.
Cons
The Database May Not Be 100% Accurate.
Generally, the database from Data Axle USA is highly accurate. However, it is not always 100% accurate, and businesses should expect a margin of error of around 7%. Although the error margin can fluctuate now and then, these fluctuations are never devastatingly wrong.
Finding The Right Information May Be Challenging
As we have mentioned, Data Axle USA has an extensive database of customers and businesses. With so much data at your disposal, finding a specific set of data may be challenging. Hence, it may take some time and effort to find the correct data you need for your marketing campaign.
13. MOO: Specialized Direct Mail Printing For Postcards
MOO is a direct mail company specializing in printing postcards, flyers, stickers, and labels. The company offers high-quality printing of direct mail marketing materials like postcards. Furthermore, they provide different types of postcards based on their qualities. The popular postcard printing services from MOO ranges from "Original Postcards" to "Foil Postcards."
Pros
Availability of Variety Of Direct Mail Postcards
MOO offers an extensive collection of postcards that includes
Original Postcards
Super Postcards
Luxe Postcards
Foil Postcards
The Original Postcards are the most affordable bunch of 16–17pt thick premium paper.
Foil Postcards are the most expensive postcards by the direct mail agency. It comes with 18pt thick premium paper with raised gold or silver foil and soft-touch coating.
Ability To Design Your Postcards
MOO offers its customers an easy-to-use tool for designing their postcards. You have complete flexibility over the postcard features such as its size, printing area, the shape of the postcard, and more. It even allows you to use unique postcard shapes like square, rack cards, half-page postcards, and more.
Use Your In-House Design Or Pick A Template
The direct mail printing company lets its customers use the postcard designs from their in-house design team. And suppose you don't have a dedicated design team or designer. In that case, you can always use their collection of templates for printing your marketing materials.
Next-Day Deliveries
MOO also supports next-day delivery for their marketing material print jobs. However, there are some prerequisites for companies to get next-day delivery, such as the order volume. If you are looking for a high-volume postcard printing service, you may not be eligible for next-day delivery.
Cons
Expensive Printing Services
MOO offers top-tier postcard printing services and ensures the best quality of all its products. However, top quality does not come cheap, and the printing services provided by MOO are often more expensive than other options. Hence, it might not be the ideal choice for you if you have a tight budget.
14. Postable: For Customized Strategic Partnership Programs
Postable Direct is an expert in direct marketing. Apart from providing direct mail services to its clients, Postable Direct offers strategic partnerships to help them reach their marketing goals. Hence, it is a good choice for businesses seeking to implement a unique and elaborate direct marketing strategy.
Pros
Vast Data Network
One of the reasons companies should consider Postable Direct as their direct mail marketing partner is its vast data network. It ensures that your business mail reaches the correct audience best suited for the product/service you are offering.
Advanced Direct Mail Analytic Capabilities
Postable Direct provides its customers with advanced direct mail analytic capabilities. It means you can get detailed analytical information after completing your unique direct mail marketing campaign.
Calculate Your Potential Return On Investment!
Postable Direct website features a free ROI or Return on Investment calculator. Businesses are often unsure about implementing direct marketing campaigns because they are relatively expensive.
The ROI calculator puts the customer's mind at ease by getting an idea of what direct mail can do for their business and its ROI.
Cons
Not Ideal For Smaller Direct Mail Requirements
Postable Direct is a brand associated with some of the larger companies. They usually deal with sizable direct mail requirements. Hence, if you are a startup or a company with minimal direct mail marketing requirements, Postable Direct may not be the best choice for you.
They Use Custom Quotes For Pricing
As Postable Direct offers customized direct mail plans to its customers, you can't get a fixed price for the services they offer. You can only get the pricing information through a custom quote.
15. Cactus Mailing: Ideal For Getting The Best Out Of Coordinated Google Ad campaigns
Cactus Mailing is an easy-to-use direct mail tool with a simple interface. One thing that makes Cactus Mailing unique from the others is its unique offering for Google Ads. The direct mail tool lets you upload your designs and use targeted lists for optimizing your direct mail campaigns.
Pros
Coordinated Google Ads Campaigns
Cactus Mailing offers a Smart Marketing product, which lets businesses create direct mail campaigns coordinated with their Google Ads campaign. By combining direct mail and Google Ads campaigns, you can drag in better results for your marketing efforts.
Free, No-Obligation plan For Direct Mail Marketing
If you opt for the combined service or Smart Marketing concept, you get a free direct mail plan from Cactus Mailing. Your business does not have any obligation towards Cactus Mailing if you decide to implement the Smart Marketing concept.
Ideal For Printing Direct Mail Or Promotional Brochures
Cactus Mailing is an expert in printing promotional brochures. Hence, they are prevalent among business verticals such as restaurants, retail businesses, and real estate.
Cons
Not An Expert With Diverse Direct Mail Communication
Cactus Mailing is often considered niche-specific because of its expertise in direct marketing for business verticals like real estate and restaurants. Furthermore, it may not be ideal for your business if you send diverse direct mailers other than brochures.
16. Every Door Direct Mail: The Ideal Fit For EDDM Campaigns
An interesting fact about Every Door Direct Mail is the oldest online printing shop still operating today. Every Door Direct Mail is a direct mail marketing tool popular for streamlining EDDM campaigns. The company offers numerous printed products and a complete direct mail marketing service.
Pros
Extensive Collection Of Design Templates
Every Door Direct Mail has one of the most impressive design template collections available for printed materials. It also allows you to integrate its service with marketing platforms. Furthermore, you can even access the web-to-print services from Every Door Direct Mail.
Complete Refund For Delays
Every Door Direct Mail offers a complete refund to its customers for any delays in the delivery of marketing direct mail. Hence, it is the ideal direct mail tool for businesses that want to ensure the timely delivery of their marketing mail. It also takes off a lot of stress from companies concerning delayed delivery of large orders.
Offers A Reliable High-Volume Manufacturing Service
Every Door Direct Mail is an expert when it comes to high-volume printing. Many businesses prefer to use Every Door Direct Mail for their high-volume printing needs because of their reliability. Furthermore, as they offer a complete refund, it makes sense for businesses to take the low-risk approach.
Team Of Dedicated Experts
Every Door Direct Mail has a team of dedicated experts to help you execute direct mail marketing campaigns for your business. As one of the best direct mail marketing companies, their experts can help you optimize and streamline your direct mail marketing strategy.
Cons
Not The Best Direct Mail Tool For Small Organizations
As you can see, the direct mail services offered by Every Door Direct Mail are powered towards high-volume printing. Hence, it may not be the best fit for you if you run a small business with only a dozen or so direct mail targets.
Conclusion
Choosing the best direct mail marketing company for your business is subjective. The ideal choice for a direct mail tool can change from business to business. Companies need to consider various aspects of their business before deciding the best direct mail services for them.
The size of the business, the volume of direct mail, etc., are some of the primary considerations when choosing a direct mail agency. Furthermore, you should also consider the advanced features and capabilities that can help you streamline your business's direct mail campaigns.
For example, suppose your business regularly sends bulk mail to its customers or partners. In that case, you should opt for a tool like PostGrid. It enables you to automate your entire direct mail campaign, including the personalization, printing, and even delivery of your mailers.
Such capabilities can be crucial for businesses with bulk mail requirements. Furthermore, PostGrid also offers a bulk address verification API that validates the deliverability of your addresses. Additionally, it prints standardized addresses to optimize the direct mail delivery process.
Similarly, there is an ideal direct mail tool for every business requirement. Companies must analyze their immediate mail requirements carefully along with the offerings of potential direct mail marketing companies. Choosing the right mail company for your direct mail needs will save you valuable time and enhance your marketing results.
Also Read: Mail Forwarding Services: Benefits and Top 10 Mail Forwarding Service Companies
Ready to Get Started?
Start transforming and automating your offline communications with PostGrid
SIGN UP
REQUEST A DEMO