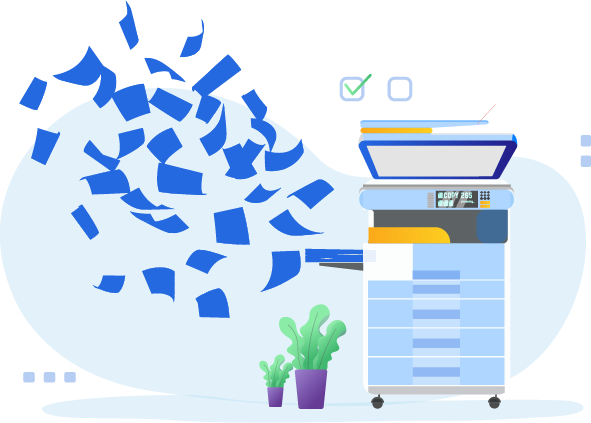 Letter Printing & Mailing
Print and mail letters online on-demand or at scale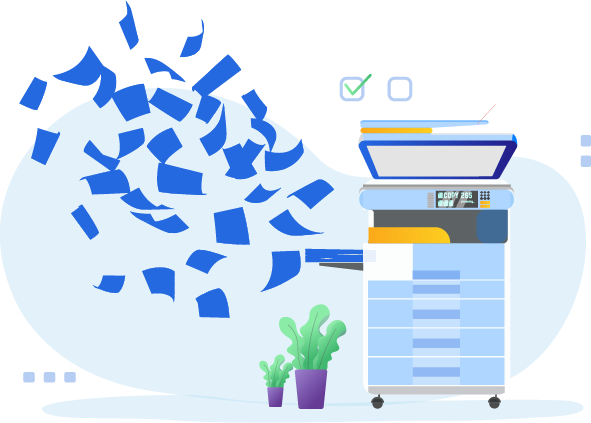 Benefits of printing and mailing letters to your customers
Access
Easily customize each letter for your target audience, and print and mail letters online using our letter API. Direct mail is the best way to ensure your customer receives your message and you have access to them directly unlike its digital counterpart where messages can be lost in spam or junk folders.
Personalization instills a sense of value in its readers and gets their attention ensuring a higher response and engagement rate.
Targeted
The letters sent through direct mail can be targeted just like an email marketing campaign if you choose to do it through an automation tool like PostGrid. Reach the right people with the relevant offers, and eventually increase your client base and returns using our letter mailing service.
Impactful
While email fills the inboxes at supersonic speed and feels like sent from a machine, the tangible and personalized letters make your potential customers feel more valued. Hence, they're a great way to convey your message and improve your brand awareness.
High Reach
Compared to only 34% of people with internet access, approximately 95% of the world's population has access to postal services. With this stat in mind, it's a no-brainer that you should go for direct mail marketing than opting for digital marketing alone if you want to reach a wider audience.
Personalized
Whether you want to send one letter or one thousand, with the help of letter printing and mailing services like PostGrid, you can customize all of your letters before sending them. You can get your customers' first names, your company's logo, website, or a personal message printed on the letters hassle-free. Since the open rate of direct mail is way better than email, you can take advantage of this with personalization and improve your customers' engagement.
Provide Value
More than often, businesses reach out to their audience through email, if you'd send personalized letters, they may get a better response rate as your prospects would feel valued. This method conveys a message that you took an extra step to communicate with your customers and, in return, it would strengthen the relationships with your customers and prospects and increase sales.
Type of Letters That You Can Send
Welcome or Thank You Letter
Without a doubt, the welcome message has the highest open rate. Yet, half of the businesses take it for granted. They send welcome or thank you message to their new customers in the form of direct mail letters, and use this opportunity to grab as much more information about them as they can. So, they can deepen their relationships with them. If you need to upsell, stop missing out on such great opportunities, which lie in front of you just like that. And start sending thank you and welcome letters to your customers for better engagement and excellent results.
Products or Events Promotion
"This letter is worth $1,500 to you when you buy or lease a brand new Lincoln," It was the headline of one of the promotional letters that Ford Canada sent. And this one letter helped the company get half of their sales for six months straight. So, if you choose a tangible form of letters to promote your products and events – with valuable and direct content – you can increase your sales tremendously. In addition, they have an excellent open rate, so if your content is good, no one can stop you.
Follow-up Letters
Follow-up emails are a part of almost every business, but if you send your prospect, or perhaps your customers, a letter informing them about what's more or what they're missing out on, you can expect great engagement and more repeat businesses. With better returns, you can also recoup the cost of your tangible letters.
Query Letters
Send your prospects query forms with the letters they can fill out and send back to you. It'll help you know how many people are interested in doing business with you. Later on, you can follow up that particular set of audiences with relevant offers.
Recruitment Letter
Companies these days try unique and creative ways to attract the right talent and direct mail and personalized letters have definitely been on top of that list.
Employees' Recognition
Print and mail letters appreciating the value and impact your employees bring and boosting their morale.
How to Send Letters Using Easy Steps?
You may plan your mailing campaign within minutes with PostGrid's print and mail API or dashboard. Here are the simple and quick steps to follow:
#1 Upload Your Document or Letter
Upload the letter you want to send or create one using our professionally-built templates.
PostGrid allows you to upload documents directly from your device or use the drag-and-drop feature. Also, our API integrations let you automatically fetch customer data and fill it into the mailers to save time and effort.
This process takes only a few seconds or minutes—based on which method you choose to upload documents.
#2 Address Autocomplete and Verification
The PostGrid's platform or dashboard can cross-check the recipient's postal address against the USPS CASS and NCOA data. It also marks them as valid and makes the necessary modifications whenever required.
It enables senders to print and mail letters to the correct delivery addresses instead of managing returns and lost items.
#3 Make the Selections and Sit Back
You can select the printing options, volume, and other aspects. PostGrid processes the letters and ensures they are out the door within two business days.
Hence, our automated mailing services are perfect for urgent mailings.
Also, you can schedule campaigns beforehand based on your needs and preferences.
PostGrid manages everything from printing and stamping your letters to stuffing them in envelopes and mailing them.
Mail Letters and Postcards in Bulk
Direct mail has become faster and more effective. You can use PostGrid's automated print and mail solutions to ship your letters—affordably, securely, and speedily.
Businesses can print, stamp, fold, assemble, and mail their letters online using a few clicks. The best part is they can send their correspondence globally without doing anything in-house.
Or they can create and send marketing postcards to their audience without hassles.
Online Mailing
Mailing letters online lets you staff plan campaigns from any web-enabled device. They can send correspondence to a few individuals or send letter envelopes in bulk to a broader audience simultaneously.
Your staff doesn't need to set up anything manually or spend hours to get up and running. PostGrid helps users understand everything quickly and start sending letters in no time.
Postal API
PostGrid's postal API helps connect with different platforms, software applications, and systems. You can refer to our API documentation for quick and seamless integrations.
Our flexible print and mail APIs allow developers to add helpful direct mailing features to their systems to send bulk postcards and letters.
Print to Post Solutions
PostGrid lets you print and mail customer correspondence via your computers without doing anything manually or visiting anywhere.
You need not find vendors for different tasks and negotiate prices. We receive the uploaded letter over the Internet and manage all tasks on your behalf, like
Detecting postal addresses
Printing letters
Folding and mailing letters to national and international locations
Mail Merge
Senders can personalize and mail hundreds and thousands of letters simultaneously. They can upload their documents and add the elements they want to customize.
It can be names, dates, amounts, and much more. PostGrid ensures businesses enjoy variable data printing features without conducting time-consuming tasks.
Letter Delivery Options
Organizations can use any of these services to send letters to their recipients:
USPS Overnight Services
Since most letter communications are urgent, using overnight services can be helpful to businesses. They can select USPS Priority Mail Express solutions to mail envelopes with contracts, agreements, sales letters, checks, and invoices.
Also, they can use it to send thank-you letters, account-based marketing messages, and invoice-due correspondence.
Priority Mail Express has a money-back guarantee. Hence, you can claim refunds if USPS delivers your letter after 6 PM on the second day.
The best part is that Priority Mail Express offers flat-rate prices, helping senders ship items anywhere in the US at postage based on the item's weight.
FedEx Standard Overnight
FedEx offers many overnight services, including
Early morning delivery
Mid-morning delivery
Afternoon delivery
The rates can differ, but the primary purpose stays the same. You can use FedEx Overnight services to send something urgent or time-critical.
Multiple Printing Choices
Our letter print and mail API offers many printing options.
You can select between B&W and color printing based on your preferences. It allows you to send formal letters or marketing correspondence with colorful aspects.
Also, you may choose between single or double-sided printing. It makes the processes flexible to print and mail items that resonate with your brand and convey your messages on time.
Multiple Integrations
PostGrid integrates with Zapier, Salesforce, Marketo, Magento, HubSpot, ActiveCampaign, and many other platforms.
You can use our test and live keys and connect with our technical team to integrate our print and mail API.
PostGrid can automatically import your letters and documents from the platform or system of your choice. It makes printing and mailing them a breeze.
Or you can download our automation software and plan your campaigns using the PostGrid platform.
Tracking Numbers
Senders can get the USPS tracking numbers for Certified Mail, Registered Mail, Priority Mail Express, and Overnight solutions.
USPS only allows senders to track up to 35 items. However, PostGrid gives a comprehensive view of all mailers, saving time and effort.
Letter Sizes You Can Use
Letters come in many sizes to let businesses select one, depending on their message.
8.5 x 11
This letter size is best for introducing your brand to new clients and sending follow-up messages.
The 8.5 x 11 letters are suitable for mailing forms, contracts, presentations, and other formal correspondence. They look professional and elegant, helping you make an excellent impression on your audience.
Senders can select between plain, windowed, and custom envelopes. PostGrid handles their requests and ensures their recipients receive the correct materials on time.
8.5 x 14
The 8.5 x 14 letters are best for sending legal documents. They also have extra space to add promotional messages, including perforated coupons at the bottom of the letters.
Senders can choose to use separate pages for adding postal addresses or include the same in the letters to save costs.
PostGrid's Printing and Mailing Solutions
Automate the Time-Taking Processes
Design and create letters, postcards, checks.
Boost customer engagement with personalized mail pieces and increase response rate with timely delivery.
Update the content of your mailpieces at any time.
Scalable Solution and Faster Turnaround Time
Scale your direct mail campaigns any time
Industry Best 2 Day SLA
Enable priority processing for the customers who want the Letters at a defined time
Secure Mail Delivery, Track and Analyze the Campaign
All our operations and service to print and mail letters are HIPAA/PIPEDA/SOC-II compliant ensuring safe and secure processing.
Track all the sent mail pieces, and know their whereabouts at every touchpoint.
Integrate the System and Verify the Data
Incorporate your data tools, CRM, or marketing automation platform with our developer docs or directly use your data to print and mail letters quickly
Zapier integration to incorporate over 1600+ apps
Address Verification API for accurate database and decreasing mail returns
Other Perks You Can Enjoy
Automatic Printing and Mailing
In every business, direct mail letters are essential for marketing to their customers. We understand that it takes a lot of time and resources to produce such valuable materials that are intensive. That's why our direct mail automation software and direct mail API automate every process of print and mailing and reduce your marketing efforts.
Avoid Repetition
We've designed this print automation solution to eliminate repeatability and manual processes, including designing, proofing, printing, and delivery. It helps in producing high-quality printed materials.
Flexibility and Connectivity
The automation system is quite flexible to match your company's goals and demands. It automatically produces and delivers prints with direct mail campaigns. Plus, you can easily connect it to your company's database.
Improved ROI
The automated printing process reduces the cost of printing, posting, and other tasks. It also helps you avoid duplicating direct mail, reducing printing costs and labor costs ultimately helping in improving the ROI.
Letter Printing and Mailing Services
The success of a letter printing service has a lot to do with timing. Your business will benefit when you send the right message to the right customer at the right moment. Having a customer and prospect at different aspects of the customer journey makes this a difficult task to complete. There are many API and automation tools that make the execution of letter mailing services much easier when provided with your system solutions.
Developers, operational managers, customer relationship executives & Human resource managers, or any other team in your environment can use direct mail API to trigger when it is time to connect with a customer.
Tools like PostGrid are known to provide letter printing services and an API that helps you connect with your systems to fulfill the print and mailing elements you need while using a direct mailing API.
API for Letter Printing Service
PostGrid offers a powerful, scalable, and flexible set of powerful APIs that provides you with bulk letter mailing services packed with the capabilities of your existing systems, CRMs, and applications. Boost productivity by direct mail automation and letter printing services seamlessly.
Letter Printing Service Through an API: Using your existing network of communication applications, you can connect with your customers through a channel that they cannot miss. Integrate PostGrid with your existing technical infrastructure can be used to reach your customers with our letter printing service.
List Procurement: A variety of companies, trade associations, and credit reporting services supply data sets containing the profiles of millions of targeted recipients. Waterfall reports are created for analysis by the client to assist in the selection process. Source data is quality checked to ensure records and addresses are correct and fall within the specified parameters.
We cross-check all the records and addresses for accuracy and determine if everything falls within the desired parameters when opting for letter printing services.
Advanced & Modern Analytics: Through sophisticated modeling, predictive analytics, and external data sources, PostGrid provides insightful consumer insights: attitudes and behaviors, spending patterns, daily routines, and other demographics, as well as offers the best forms of engagement.
PostGrid For Letter Mailing Services
Our Rest API provides you with intelligent solutions and letter printing services with ease. Additionally, we have a range of templates that will go well with your campaign so that you can be assured of capabilities with 24*7 customer support to make sure everything from integration to printing & mailing and execution goes smoothly.
Affordable Monthly Packages: We do not have any setup cost, which means that you can set or create your account for free. You can choose from our competitive monthly packages that aim to be one of the best alternatives to the traditional letter mailing service providers.
A 24*7 Customer Support: Whether you want to talk over live chat, by phone, or by email, reaching out to us is super easy. The other end of the line is always manned by our professionals, ready to help.
Easy API Integrations:  All you have to do is sign up and get access to our dashboard. The API Key is available right in there, which makes availing of our letter printing service seamless & hassle-free. Additionally, our APIs come with knowledgable documentation to make the process of API integration as easy as a breeze.
Global Letter Mailing Services: Send your mail items in real-time, anywhere in the world. Count on us so that you will not find better rates anywhere else while working with PostGrid.
Complete Control: Use PostGrid's API solution to take control of the entire process and integrate it easily. You can simply integrate our API to streamline the letter uploading process or choose from our template library as a part of our letter printing service.
Stand out With Our Letter Mailing Services
As a mail service provider, we create all types of mail, including first-class letters, certified mail, collection letters, and more. With features for all levels of items within your organization, our website is not only powerful enough for Fortune 500 companies but also simple enough for small businesses.
Whether you need to mail a few letters or many letters, we can help. If you need assistance parsing and mapping complex data files, you can contact our Data Services department. You can process almost any simple list of names and addresses on our website.
Send To Millions in a Minute: Print & Mail letters confidently to a single user or send your mailing to a million out there- We will give you a hassle-free mailbox delivery. From designing your templates to uploading CSV files using our drag and drop features.
Automate your Workflows With Intuitive Letter Printing Services: Create personalized mail items according to customer journeys efficiently with our dashboard. Use or access the guide that will help you take the right action at every step.
Actionable Insights: View the performance of your campaigns in a panoramic manner. By analyzing data better, noticing trends, and recommending the next step, our reports provide you with better insight into your business.
2 Business Days SLA: Having 100% uptime and 2 business day SLA guarantees ensures that you'll receive your messages on time.
Heightened Reliability: With years of experience in helping businesses, individuals, and non-profit organizations with our robust letter mailing services, PostGrid is a cloud-based printing and mailing company. Thousands of unique jobs have been processed by our SAAS solution for B2B and B2C clients.
FAQs For Printing and Mailing Letters
Apart from letters, what kind of direct mail can I send with PostGrid?
With PostGrid, you can send a number of different direct mail.
Business Correspondence
With PostGrid, you can print and send a tangible record of business correspondence.
Notices
Notifying the customers about new changes in their account details, company policies, or any other significant security changes through transactional direct mail can become more manageable with our automated tool.
Invoices
You can personalize and send regular invoices automatically.
Billing Statements
You can send the report, informing them about the monthly expenditure, due payment, and other vital details.
Order receipts
You can send a personalized confirmation order receipt.
Checks
Send cheques in a safe and secure manner, all our partners are HIPAA/PIPEDA/SOC-II compliant and follow strict privacy and security measures.
Financial statements
You can send the regular reports of your customers' overall expenditure on the products or services, breaking them down into several categories.
Compliance Notices
Send compliance notices in a timely manner, with industry best SLA and all partners being highly compliant (HIPAA/PIPEDA/SOC-II) you can be rest assured that the mail is processed with utmost confidentiality and security.
Appointment reminder
You can easily create and automate reminders with PostGrid.
Surveys
If you decide to take your customers' opinions to improve your services, you know you need to do it in bulk. And to keep things updated, you may need to do it regularly. You can complete the whole process within a few hours using PostGrid.
PostCards
If you're hosting an event, sale, or want to get your customers to visit your website or store, you can send them personalized postcards with PostGrid.
Thank you mail
Easily send your customers a thank you note for taking your services or buying your product and make them feel valued.
Newsletters
With an automated system, like PostGrid, in place, you can send the tangible newsletters to your customers and manage everything just like an email newsletter. Whenever a customer or prospect enters in any of your campaigns, it will send a newsletter at thier door automatically.
Menus
You can also send menus door to door with our automated services, and boost your brand awareness.
Birthday or Anniversary Mail
If you usually send personalized direct mail on special occasions like birthdays and anniversaries, you can send them automatically with PostGrid.
Ready to Get Started?
Start transforming and automating your offline communications with PostGrid
SIGN UP
REQUEST A DEMO