Automated Direct Mail Service as Easy as Email using PostGrid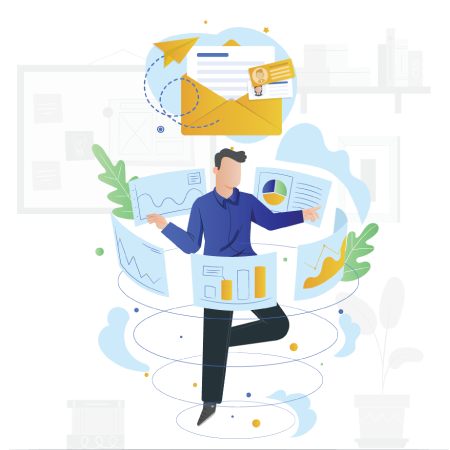 Marketers prefer sending direct mail. On average, US marketers spend $167 per prospect on direct mail.
Direct mail can be time-consuming, tedious, and untrackable if done manually. Thus, most companies use direct mail services.
Print and mail automation can help solve the issues related to direct mailing. It also helps marketers spend less and earn more.
With the right direct mail services provider, you can attract new leads easily.
These services are quite beneficial to small businesses. They can send thoughtful direct mail to their customers and maintain strong relationships.
PostGrid's print and mail API lets you conduct successful direct mail campaigns.
Direct Mail Statistics You Can Bring to Life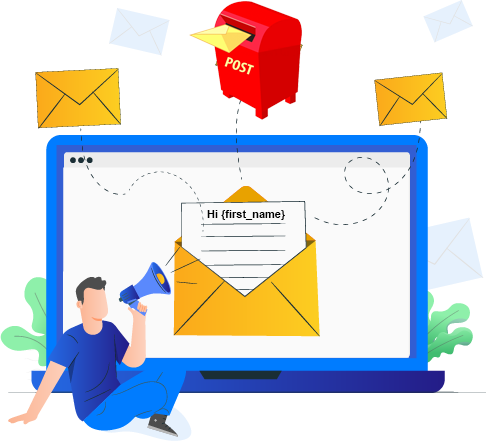 62% of customers purchase within 3 months of responding to your mail
Direct mail causes 39% of customers to try a brand for the first time
On average, marketers earn $2,095 per person for every $167 spent on them. Hence, the return on investment can reach up to 1,300%
70% of customers find direct mail to be more personal than digital marketing ads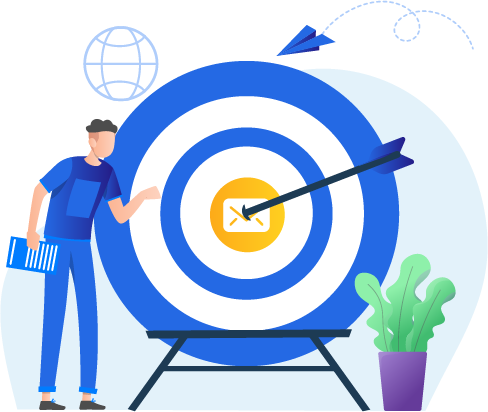 Traditional Direct Mail
Traditional direct mail is old, monotonous, and complicated. It is an outdated method of connecting with prospects. 

Everything is done manually in traditional direct mail marketing. Marketers used to instruct their staff to print and mail all the items by themselves. 

Traditional direct mail is a burden on the company. They need a lot of time out of their busy schedule and plan such a campaign. 
Huge Investment
Some businesses hesitate from using direct mail marketing as it is too expensive

It demands huge investment. Large-scale campaigns can strain your budget significantly

Small-scale campaigns are also expensive as you are unable to get any bulk discounts

Also, it is not worth investing large amounts of money in traditional direct mail. Oftentimes, the lack of proper targeting and tracking leads to negative results

Achieve guaranteed results by using PostGrid's

online direct mail services

. It can save your marketing costs and increase efficiency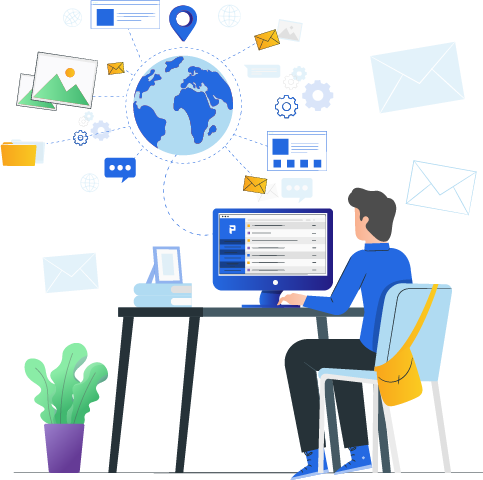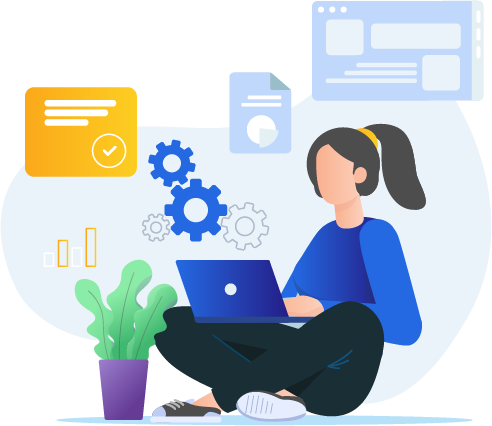 Manual Tasks
The traditional method needs your employees to perform a series of monotonous tasks

To begin with, you need to find a graphic designer. Marketers meet up with several designers and discuss rates before finally selecting one

Next up is your printing process. Your staff is burdened with jobs like loading papers in the printer and folding letters

If you need to print a few letters or postcards, the manual approach can work. Otherwise, it can take several days and weeks

You need to purchase a high-quality printer to print eye-catching mail items. Again, it is a stress on your budget

Other manual tasks include stuffing envelopes and affixing stamps

Lastly, you need to seal envelopes and take them all to the post office

All these processes take an excessive amount of time and lead to wasted human potential
General Marketing
There is no way to target the right audience in traditional marketing. Hence, most marketers conduct general marketing.
General marketing is when you send out mail items to any person hoping that he/she turns out to be a prospect.
It can waste your time, money, and effort.
Traditional direct mail marketers buy mailing lists from a broker. But, these lists are not segmented.
Direct mail marketing companies like PostGrid can help you build targeted mailing lists.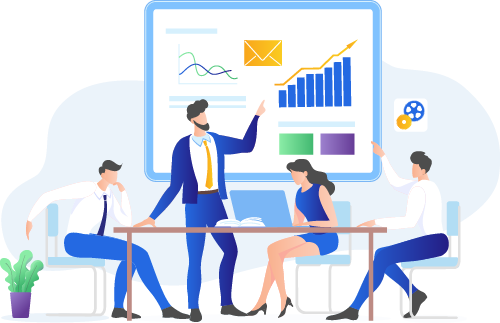 Features To Look For In Direct Mail Service Company Provider
Keeping your success in mind, we have ranked and reviewed the best direct mail services based on pricing, bulk discount, material quality, and more. Here are a few of the best choices for direct mail service providers to use:
You can choose from a variety of services, design tools, and turnaround times with the best direct mail marketing companies. When choosing a direct mail service, you should consider the following factors:
Several direct mail marketing companies offer design tools and services. The best ones handle this aspect of your campaign. Flyers, postcards, or brochures are examples of promotional material. Select a service that supports numerous color options as well as offers versatile design options.
You can buy or rent mailing lists depending on which company you partner with. Generally, companies have already ready-to-use lists.
It's imperative to have speed. Direct mailing services are known for their quick turnaround times. A company should be able to complete your order within two to seven business days.
Some companies offer tracking options like call tracking or mail tracking software to help you track your campaigns. Your email campaign effectiveness and reach can be analyzed with this feature.
Provide customers with 24-7 telephone, email, live chat, and FAQs support. We will be there to help you if you encounter any problems. Before signing anything, ensure that you feel comfortable with your partner somehow.
Variable data printing can be used to implement 1-1 personalization in mail marketing campaigns. The common practice is to send all people the same newsletter without any difference in design or timing. By synchronizing your direct mail with other marketing channels, you can personalize your direct mail newsletter against your competitors.
Direct mail marketing companies often process sensitive information, such as financial and personal information, medical records, and other records. It is becoming increasingly common for small businesses to face cyber-attacks, and you should always make sure the direct mail marketing company you choose is as concerned about data security as you are. Their data processing policies and practices should be made transparent.
Best Direct Mail Service Companies:
Keeping your success in mind, we have ranked and reviewed the best direct mail services based on pricing, bulk discount, material quality, and more. Here are a few of the best choices for direct mail service providers to use:
PostGrid
PostGrid is a renowned name of the industry known to provide high-quality. The tool is quite pocket-friendly and a reliable direct mail marketing service. You just have to choose the Print & Mail service and send it to your mailing list.
PostGrid offers you a fast and convenient way to professionally print and mail your direct marketing services. The mailing services tend to include processing your customer mailing list with CASS certification. There are several services available for direct mail includes:
Automated Direct Mail
Address Verification and Validation
AI-Driven Address Parser
Tracking and Attribution
Insights and Reporting
2 Day SLA
Print Delivery Network
Data Security
Zero Code Integrations
HTML Templates
VistaPrint
Vistaprint is a good option if you wish to design your direct mail campaign without signing a contract or paying upfront. In addition to creating business cards, the company offers direct mail marketing services.
It offers over 4000 postcard templates, or you can work with its in-house design team to make the task easier.
Some of the VistaPrint features include:
A quick turnaround times
A dedicated in-house team for designing
A drag-and-drop designing platform
24*7 customer support
Gunderson Direct
The mail specialists at Gunderson Direct have sent over 1.5 billion pieces of mail. As part of its direct marketing services, the company offers strategic partnerships, which enable campaigns to be continuously updated and improved.
Gunderson Direct is a leader in creating effective, strategic programs and provides creative thought leadership based on more than two decades of experience. By collaborating with numerous data providers, the service ensures you reach the right audiences with your mail.
Some of the services you can avail of are:
Best for small or large orders
You can pick from a pre-designed catalog or design your own
Work with dedicated professionals and account rep
Customize your orders by uploading photos or adding a special message
MailShark
From design to printing to mailing, you can outsource all your marketing operations to MailShark. Printing and delivery of promotional materials can also be done through MailShark. Additional services offered by the company include targeted direct mailing, saturation mailing lists, and Every Door Direct Mail (EDDM).
It also offers a free design service. Using direct mail marketing services with MailShark, clients are guided through easy-to-follow campaigns. Some of the unique features are:
Automated Direct Mail
Mail List
Real-time Track analytics
Response Tracking
PostcardMania
This direct mail marketing is preferable for beginners and experts alike, and PostcardMania provides the best options for everyone. Utilize postcard mailings and social media ads to target the most qualified prospects.
The production and shipping times are fast at PostcardMania, and you can customize all aspects of your campaign. Moreover, the company's robust tracking system enables you to see how your marketing campaigns are performing. It is so that you can iterate and improve.
The services you can avail of are as follow:
Variable Data Printing
Designing & Layout Services
Professional Print and Mailing
Modern Postcards
The best one for the small, medium, and enterprise businesses with mailing lists, printing, and in-house mailing services since 1992.
Furthermore, the company offers retargeting services whereby visitors to your website are automatically sent postcards. This complements their full-service in-house direct mail.
To ensure a quality experience for you, we have an in-house team dedicated to delivering it. The brand provides graphic design, printing, and mailing services, along with personal attention for each client.
With a streamlined mailing system and postal analytics from Modern Postcard, you can send your mailings on time and within your budget while spending less on each mailing.
Modern Postcards offers:
Postcards
Calendars
Booklets cards
Tri-folds design
Cactus Mailing
The company offers printing and mailing services along with its simple direct mail marketing services. You can upload your design and use targeted mailing lists to achieve your marketing goals. Somehow, it lacks a design tool like others on the market. A direct mail brochure service and professional brochure printing are also offered through the company. Many establishments, such as restaurants, housing developments, and retail stores, use them.
Cactus Mailing is known for its Smart Marketing. You can combine direct mail with digital elements such as display ads and landing pages to increase campaign results. When you use both Cactus Mailing's services, you'll receive discounts and a free, no-obligation direct mail marketing plan. The brand's marketing experts also provide you with strategy and guidance to increase brand awareness and boost sales.
A few services it offers:
Direct Print & Mail
Brochure
Smart Marketing Solutions
Printing For Less
Founded in 1996, PrintingForLess has been the world's oldest online printing shop and is the best website for EDDM campaigns. Multi-product printing and direct mail marketing are part of its experience.
It provides marketing tips, templates for printing material, and tips for direct mailing. This service enables integration with superior marketing platforms, as well as web-to-print capabilities.
The company has the following to offer:
Personalized Services within the specific timeline
Customized Direct Mail
Risk-free Print & Mail Services
Ease-of-use and convenience
Next-Day Flyers
Fast delivery times, often within a single or two-day business period, are something that NextDayFlyers lives up to. Among the most widely used companies for direct mail, it offers a diverse range of products and top-notch services.
NextDayFlyers offers the ability to have a maximum of 100,000 mailers for a campaign. This service is perfect for customers with high-volume needs due to its large number of mailers.
Below is a list of services offered by Next Day Flyer:
Direct Mail
Postcards
Customized Direct mail assets
Mail Rack Cards
SaaS MQL
As a direct mail messaging provider, Saas MQL is a little different from the rest. You can use it to connect with potential customers for SaaS businesses. The company specializes in generating demand using account-based strategies.
Direct mail might not seem like a natural way to generate leads for SaaS companies. Nevertheless, SaasMQL creates new ways of generating leads for SaaS companies. Prospects are reached through direct mail, and they use B2B marketing for generating leads.
Their unique marketing approach involves sending packages to potential customers. It is advantageous for this to happen since people can overlook a letter in the mail, but a package is more memorable.
We have listed a few services you can go for while using SaasMQL:
Profile-based Accounts
Scalable Analytics and Tracking
High-end Customer Support
Intent-based Direct Mail Demand Generation
Integrated Solutions to Execute Your Campaign
Choosing the best direct mail marketing company today can be challenging with so many companies available. Despite providing a range of services, these 10 providers are distinguished for providing high-quality products and quick turnaround times.
PostGrid's Direct Mail Service Features
Dashboard Management
Add as many users as you want. You can get your entire team on a single platform for integrated communications.
Manage your entire campaign from a single dashboard. You can do everything from designing, printing, and mailing to tracking results.
Allocate different tasks to different teams. Control the user permissions easily.
Integrations
Integrate into various platforms like Salesforce, Hubspot, Zoho, QuickBooks, Pipedrive, etc.
Through such integrations, you can print and mail right from your system.
You don't require technical expertise to install or integrate the API.
Connect with over 1600 apps through our Zapier integration.
Fetch data from your CRM in seconds and draft mail items swiftly.
Parsing and Standardizing Addresses
Tired of updating and sorting addresses in mailing lists? PostGrid can take this workload off your shoulders.
PostGrid allows you to parse and standardize addresses before mailing.
Parsing breaks down addresses into different components like the street name, city, etc.
It helps identify and add the missing details.
Standardization is used for reformatting addresses according to the USPS guidelines. It allows postal workers to deliver your mail accurately.
Address Validation
PostGrid's

address validation API

can also validate and verify addresses.

You no longer need to bear losses due to lost, undelivered, and returned mail. 

PostGrid can identify all the invalid and incorrect addresses in your list. It further turns these addresses into mailable ones. 

You can also verify addresses in bulk. PostGrid uses CASS-certified addresses that are updated and completely correct. 

Avail free address verification with our

direct mail services

. 
Pre-Built Templates
Your campaign success depends on your mail design. But, it is expensive to hire a professional designer.
Plus, you might want to save time on communicating with the designer about rates, edits, and so on.
PostGrid's pre-built templates can help you design postcards, letters, and checks seamlessly.
You can also add in some customizations according to your needs.
High-Quality Printing
PostGrid has partnered with many reputable

printing services

across the country. 

All you have to do is design your mail items and send them for printing.

Our print and mail API makes sure to get your items printed in high resolution. 

You can choose among the various paper size, finishing, and weight options. 
Added Security and Data Protection
PostGrid's

bulk mailing services

are HIPAA, PIPEDA, and SOC-II compliant. 

Your data is kept safe and confidential at all stages of your print and mail process. 

We use bank-level security and encryption to send checks securely. 

Other security features include micro prints, holograms, watermarks, and more. 
Tracking
You don't have to wonder about the status of your mail items. 

Using PostGrid's automated

direct mail company

, you can track mail in real-time. 

Also, you can track your campaign performance easily. 

PostGrid can help you add trackable features like pURLs and QR codes. 

You can also design your

landing pages

with us. 

Log in and access your campaign reports through the dashboard.
Accurate and Fast Deliveries
PostGrid enables marketers to send their mail items through the USPS easily. 

You don't need to understand the various USPS services and calculate the postage. PostGrid does it all on your behalf. 

Add IMBs and ZIP+4 codes to all mail pieces. We also help you presort your mail to get additional postal discounts.

With shorter turnaround time periods, you can mail faster.
Personalization
Personalization helps impress prospects and motivate them to complete the CTA. 

It is necessary in the case of checks, invoices, and financial statements. 

PostGrid's print and mail API can help you use variable data printing and personalize your items. 

There is no limit to the number of tweaks you can make per item.
Bulk Print and Mail Solutions
Print and mail items in bulk with PostGrid. On-demand and

bulk direct mail services

are both available. 

There are no minimum or maximum volume limits. You can send as many items as you want at any point in time regardless of your location. 

Print and mail to international addresses. PostGrid's services aren't restricted to any place. 
Industries We Serve
PostGrid caters to almost all sectors, including healthcare, real estate, education, etc. Here are the details to help you with: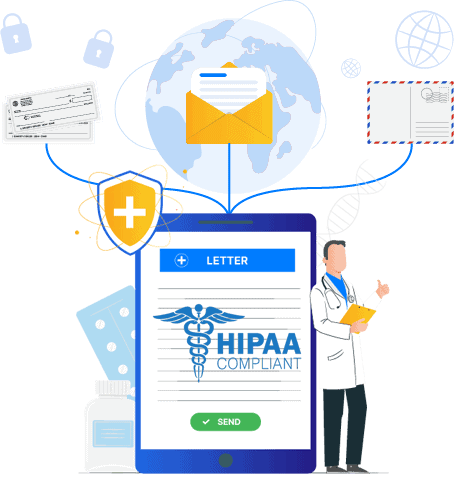 Healthcare
Healthcare

is one of the most strict and highly-regulated sectors. Hence, its correspondence strategies differ from other industries in terms of data security and compliance.

PostGrid offers

direct mail services

to several healthcare organizations, like hospitals, diagnostic centers, dental offices, nursing homes, etc. Also, it serves other companies, like pharmaceuticals, medical equipment, healthcare financers, etc.

Our mailer service enables these institutions to prepare and ship various medical documents, including:

Lab invoices

Explanation of Benefits (EOB)

Patient bills and statements

Test reports and findings

Explanation of Coverage (EOC)

Appointment reminders

Medical records

Post-discharge instructions

They can also send marketing mailers, including

postcards

, flyers, etc., to advertise their healthcare services and acquire new patients. Furthermore, PostGrid's direct mailing services make the process of mailing nurse appreciation

letters

, missed appointment notices, etc., effortless and quick.

All they need to do is sign up on our website and send their items via our easy-to-use dashboard. Or they can integrate our API into their internal CRM and make the process more effective.
Insurance
Insurance

agents deal with niche-specific customers, depending on the product they sell—home, education, health, motor, life insurance, etc.

They can employ PostGrid's direct mail marketing services to connect with targeted prospects and discuss their features. Thus, they can expand their reach and visibility to acquire new customers more regularly.

Insurance companies also use our direct mailer services to save hundreds of hours completing the necessary documentation. They need to send numerous mail pieces to and forth to check customers' eligibilities and process their applications. These documents include:

Policy reinstatement notices

Monthly statements

Notices regarding Collateral Protection Insurance

Renewal reminders

Customer declarations

Lender-placed insurance letters

Cancellation notices

Statements for Explanation of Benefits (EOB)

Referral offers

Endorsements

Thank you and onboarding letters, etc.

Using PostGrid's automated direct mail service, insurance agencies can easily handle their daily operations, like detecting fraud, processing claims, recording customer data, etc.

Our solutions allow these firms to conduct well-designed marketing campaigns with enterprise-level security.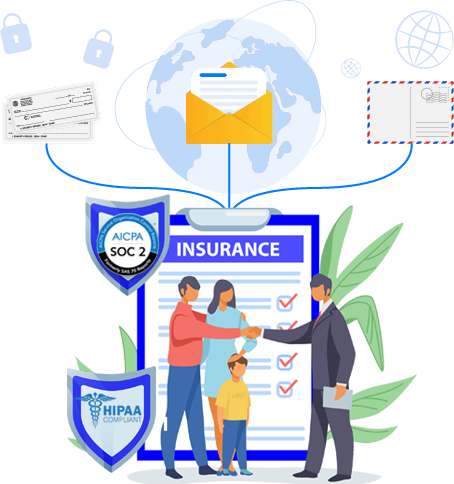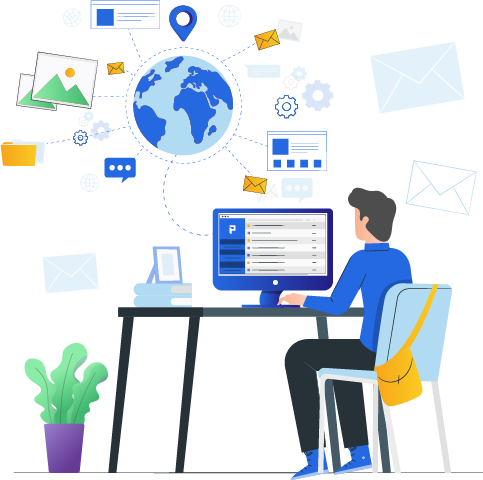 Retail and E-Commerce
The

retail and eCommerce

segment comprises electronics, specialty stores, shopping malls, fitness centers, personal care, etc. Undoubtedly, this vast segment faces a lot of competition and needs to market its products effectively to its audience.

Retail businesses primarily use PostGrid's direct mailing service for promotional purposes. It helps set them apart from the competition and increase brand recognition.

PostGrid's direct mail services also enable them to inform their audience about their upcoming sales, timings, terms and conditions, other offers, etc. Thus, it becomes convenient for customers to stay updated and shop at their preferred stores accordingly. It is a win-win for both retailers and customers.

The best part is that these eCommerce and retail firms can include technological advancements into their operations through PostGrid's direct mail service. For instance, they can benefit from variable data printing, demographic segmentation, order management, etc.

PostGrid assists them in printing and mailing everything from coupons and customer appreciation letters to billing statements and compliance correspondence. Here are some examples:

Cart abandonment cards

Product samples

Lucky draw promos

Automated birthday greeting cards

Subscriber loyalty mailers

These businesses can thrive in their ever-growing industry with minimal errors and quick turnaround.
Financial Services and Banks
Banks and other financial institutions

are among the various categories that use PostGrid's direct mailer services for many reasons, like:

Send collection letters, privacy notices, bank statements, transaction records, adverse action notices, etc.

Communicate with customers regarding several things, like account opening, loan processing, credit applications, etc.

Print and ship marketing collateral, like personalized letters, postcards, brochures, etc.

They may also need a mailer service to verify the customers' delivery addresses before accepting their account applications. Such

address verification

features, inclusive of autocomplete, standardization, and parsing, enable banks to cleanse and update their data from time to time. Thankfully, PostGrid's direct mail service offers delivery address validation to all clients.

Automating mailing activities help financial service providers save tons of manual effort and time. Also, they can nurture their customer relationships and boost retention by planning effective campaigns.

Since PostGrid provides on-demand and bulk direct mailing services, banks and financial organizations might send mail in any volume to any part of the country. They need not limit their tasks or stick to local marketing because they cannot spare the required time and resources.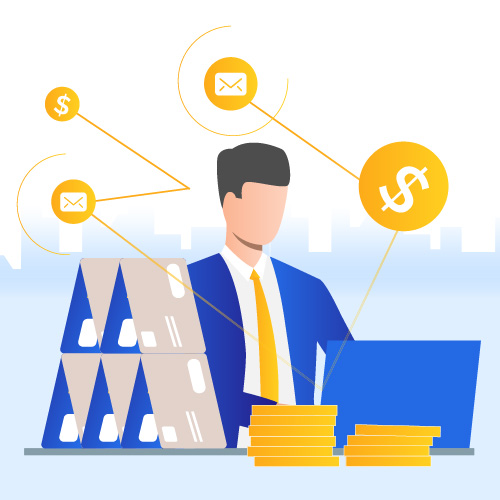 Real Estate
Real estate

agencies interact with clients and prospects every day. Their conversations are majorly verbal, but they still send several formal correspondences using direct mail marketing services. It includes:

Expired listings

Yellow letters

Pre-closure property notices

Updates to out-of-state landlords

Privacy notices

Form 1098

Communication about probates and inherited properties
Agents mostly use PostGrid's direct mail service to prepare such compliance documents with our pre-built

templates

. They can customize the templates according to them and draft hundreds of letters by auto-filling the details in no time.

The API integration lets them fetch the necessary data in their system to complete these tasks painlessly. Also, they can always keep track of their items in real-time with our direct mailing services.

PostGrid allows them to spread the word about their listings and pursue new prospects.
Education
The

education

sector consists of universities, tutoring centers, high schools, kindergartens, etc. And all these institutions require a direct mail service to communicate with their students, parents, etc. Typically, they mail:

University prospectuses

Student records

Mark sheets

Application forms

Application acceptance letters, etc.

They can invite prospective students for college tours and other activities to increase publicity and boost brand image.

Also, they majorly use direct mail services like PostGrid for internal and external communication, like sending legal documents and compliance letters.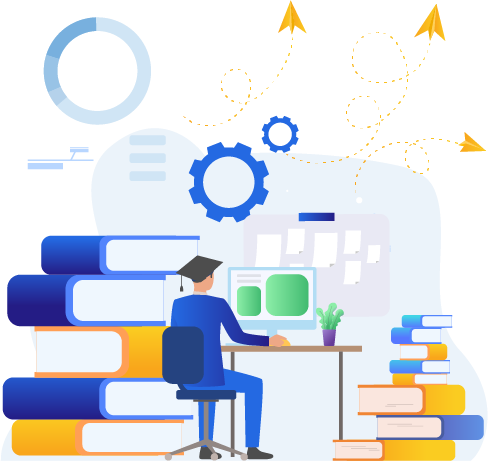 Nonprofit Organizations
Nonprofits and charitable organizations are cause-based and must stay in constant touch with their donors. Moreover, they require a broad network of volunteers to help them in various administrative and fundraising activities.

PostGrid's direct mail marketing services enable them to raise funds and complete their day-to-day operations. These automated solutions help them eliminate unnecessary expenses and wastage.

Nonprofits may also request auction items, invite volunteers, find sponsors, etc., by sending letters online using our effective mailer service.
Popular Use Cases of Using PostGrid's Direct Mail Service
Below are the most common examples of how PostGrid fits into your everyday functioning: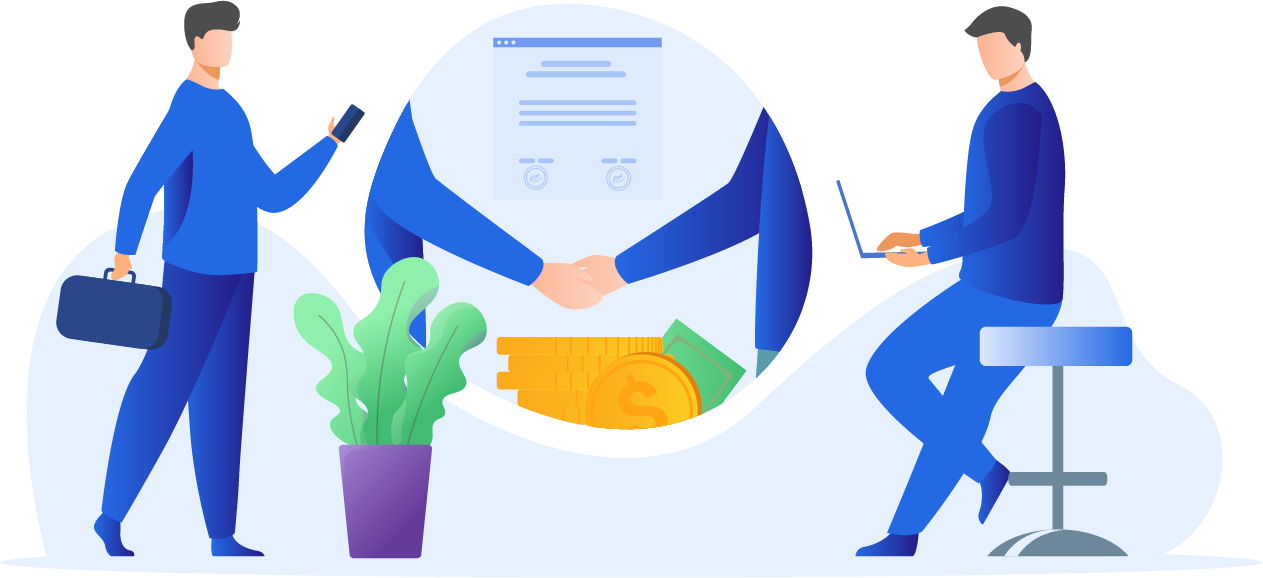 Customer Onboarding
The first impression is the last! And PostGrid's direct mailing services help you make the perfect impression on your new customers. It's a sure-shot way of keeping them hooked for a long time and boosting repeat orders.

You can send personalized onboarding letters with branded items, like pens, notepads, mugs, etc. Our direct mailer services provide you with many options to compile a custom onboarding kit for your clients as part of

account-based marketing

.
Managing Customer Relationships
Prioritizing customers' preferences and needs may be hard for you, but it's not impossible. You can integrate our direct mail service API into your CRM to use your customer data in the best way possible.

Send them holiday and anniversary greetings with a special offer. These practices help you plant the seeds of

healthy customer relationships

that are an asset for you in the long run.

Such strategies also increase sales levels significantly during the holiday season. Luckily, PostGrid's direct mailing services are only one step away from helping you fulfill these goals.

You can also draft several upselling and cross-selling programs with our mailer service. Just select the direct mail type you want to use and settle on a catchy slogan for your campaign to begin.

Snail mail offers an excellent platform to introduce upselling plans to customers, and PostGrid can help you get there.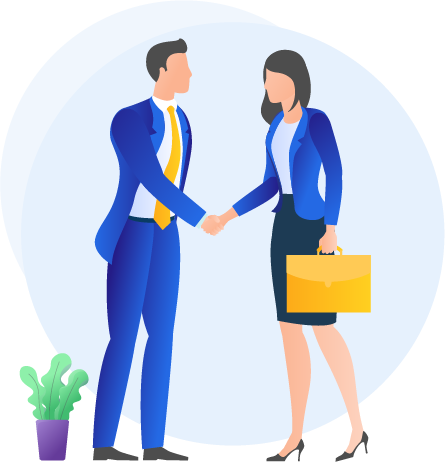 Acquiring New Customers
Apart from customer retention, PostGrid's direct mail services allow you to increase acquisition rates. Hence, you can broaden your customer base considerably by conducting a few campaigns yearly, depending on your target audience and budget.

Such customer acquisition programs let the business step outside its comfort zone and tap into different markets. As a result, they can network more flexibly and increase their ROI rapidly.

Automated direct mailing services like PostGrid saves businesses from the trouble of spending millions of marketing dollars on a single program yielding low results. Instead, they can draft and launch successful campaigns that guarantee better performance and increased brand awareness.
Promoting Offers and Discounts
Almost all companies run seasonal campaigns offering several discounts to potential and existing buyers.

PostGrid's direct mailer services enable them to make the most of these marketing plans to bring in more customers.

They can

send out postcards of various sizes

with the discount code redeemable on their website. Or, they may ask the recipients to bring the postcard to a nearby store and claim discounts on their items.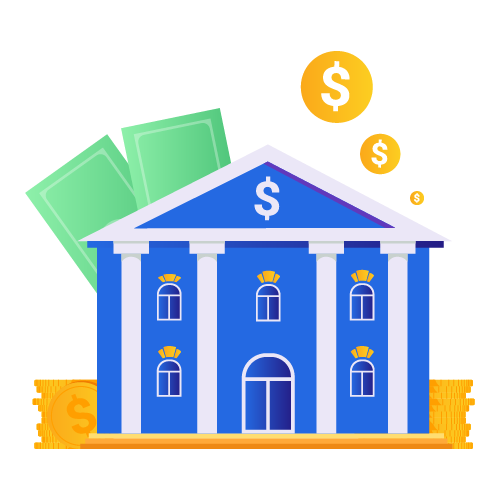 Conducting Transpromotional Marketing
Our

online print and mail

solutions assist companies in launching transpromotional marketing, which is still a new concept for many.

It is a mixture of sending

transactional

documents and marketing one's brand to a client.All you have to do is add a promotional message and your branding to these mail items using PostGrid's automated mailer service.

So, the customer remembers your brand whenever they see an invoice or account statement you sent.

Transpromotional marketing is a cost-effective and creative method of conversing with customers. And PostGrid's direct mail service makes it possible!
Making Announcements
Send announcement flyers or letters with PostGrid's online direct mail service.

It helps you inform your audience about new branches, exclusive product ranges, additional services, the latest features, industry news, etc.

Companies can also send event announcements and invitations via PostGrid's direct mailing services to grab their target audience's attention and increase foot traffic.
Items You Can Print and Mail With PostGrid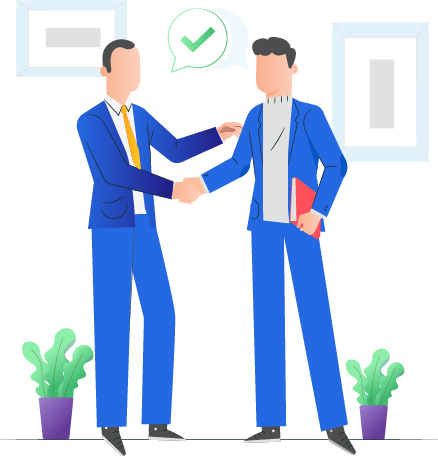 Newsletters

: PostGrid has got you covered if you want to send newsletters offline. The process is as easy as sending email newsletters. You can manage everything with just a few clicks. 

Thank You Cards

: It is important to appreciate customers. You can send onboarding postcards to new customers. Also, send thank-you cards to existing customers as an appreciation gesture.

Surveys

: PostGrid allows you to send surveys through the mail. You can also include business reply mail to encourage customers to respond.

Reminders: It is common for customers to add things to their cart and forget about them. But, you can remind these customers via direct mail. Give them the push they need to complete checkouts by including exciting offers. Send direct mail reminders for people to remember their appointment dates.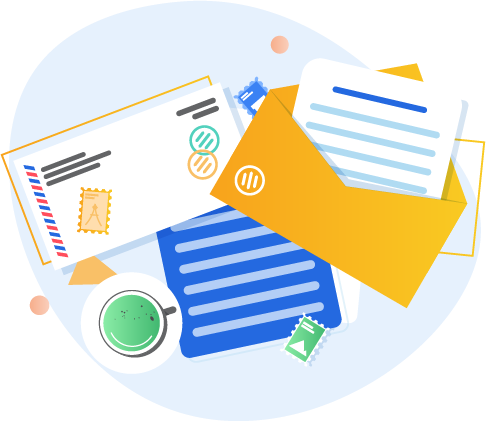 A Breakdown of Direct Mail Service Costs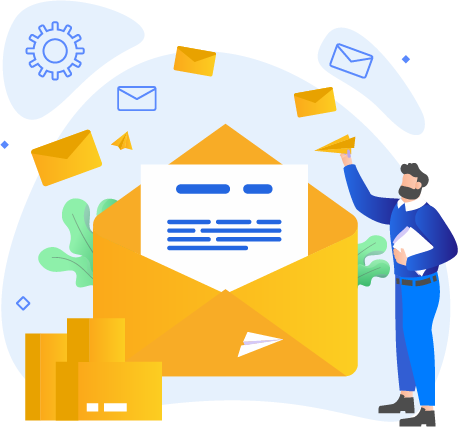 Direct mail costs

depend on the campaign size, design, and more factors.

House lists cost you nothing. It is the best way to keep costs under control.

If you are working on a budget, you can also choose

door direct mail EDDM

. 

Purchased lists can cost you up to $0.30 per entry. 

Postcards postage rates start at $0.35 per item. You can send letters at $0.50 per item. 

The design part is often one of the most expensive aspects of a direct mail campaign. It is much cheaper to handle the design yourself than outsource to a designer. 

There are several other costs involved like copywriting and printing. 

With PostGrid's

advertising mailing services

, you can get affordable per-piece rates. 
Want to Print and Mail Affordably?
PostGrid's direct mail services are the most affordable services you can find. 

There are no monthly fees or long-term commitments involved. 

You can get started with our services in a few minutes.

The 24×7 support team can help you with any technical assistance you need.
Frequently Answered Questions (FAQs)
Integrates with Your Favorite Tech Stack & Tools
Easily Improve your workflow and automate print & mail through seamless integration capabilities.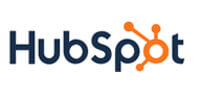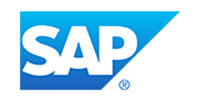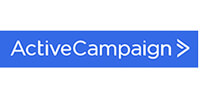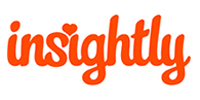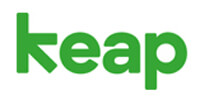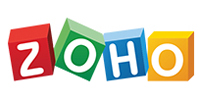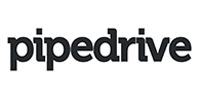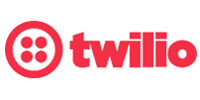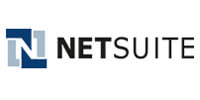 Ready to Get Started?
Start transforming and automating your offline communications with PostGrid
SIGN UP
REQUEST A DEMO