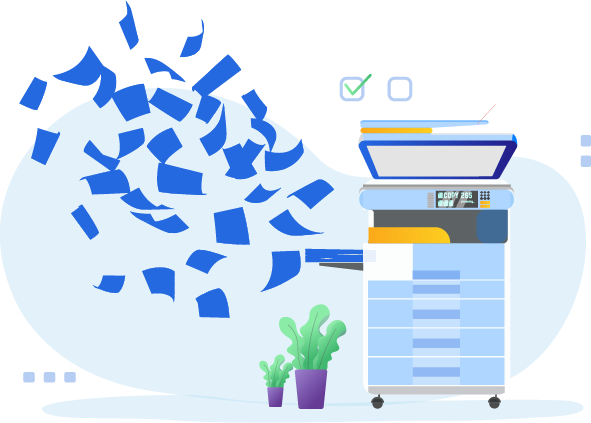 Do you need direct mailing services?
You may be using the physical form of marketing for years, but getting in front of the right audience is a pain when it comes to the traditional form of marketing. Direct mail marketing, with automated software, is the best way to boost your brand awareness, get in touch with the right leads, begin new relations with your prospects, and increase your sales.
There's no denying to the fact that digital marketing or social media presence are very tempting to invest in, but if you're willing to reach the right people directly and see the life-changing results with the least amount of effort—direct mail marketing is the way to go!
Overview
United States Postal Services delivers 181 million+ direct mails each day without a lag. Believe it or not, but according to the 2015 Gallup Roll, most Americans still love to receive direct mails.
With direct mail API services and platform, you can mail regular postcards, brochures, personalized marketing direct mails, invoices, or any other type of mails to your specific existing or targeted potential customers. You can also send corporate gifts to your employees and particular clients or customers.
Along with the delivery, the direct mailing platform, like PostGrid, also provides prospects' lists based on the demographics of your targeted audience, printing, and address verification services.
Plus, with the customization and automation services – all operated from a single dashboard – you can run your direct mail campaigns just like email marketing.
By managing your direct marketing campaigns with an automation tool like PostGrid, you'll get no-hassle, a super-easy process, and a chance to outperform your competitors within a limited budget.
Let's find out how that's possible in a little more detail.
Traditional Way of Direct Mails vs. Automated Direct Mail through an all-in-one platform
Traditional Direct Mail Vs Direct Mail Automation
Here's the basic difference between traditional marketing and direct mail automation
Traditional Direct Mail Marketing
Direct Mail Automation
High Investment
Back and forth running to get the designs ready and different teams' approval.
Meeting multiple vendors to get the best deals for printing bulk direct mails.
No specific way to target the right audience.
No specific way to find out the location of your direct mails.
Allows you to track the surface results of your campaigns by providing different contact details in each of your marketing promotion.
Borderline results.
Direct Mail Automation
An easy and automated process that you can handle from a single dashboard and be done with the entire thing within hours.
Comparatively lower investment
Control everything from a single dashboard. From designing and printing to getting the entire team available on a single platform for multiple purposes.
Get a number of printing labs just a call away and get the best deals per printing piece.
Allows you to launch your direct marketing campaigns in front of the targeted audience based on specific demographic details.
Get instant notification on the exact location of your direct mails.
Get regular full analytical results on each of the launched marketing campaigns.
Guaranteed results
Let's understand them in detail.
Traditional Direct Mail
The old fashioned conventional form of marketing, no-doubt brings the results, but at what cost?
You need to do most things manually and spend more energy, time, money, and resources into it without targeting a specific set of audience based on the demographic details. Besides that, it's hard to track the on-going campaigns, such as your mailer's location and analytical results. And that's the reason why most businesses consider it a hit and trial method that may or may not work.
We've divided the entire process into some smaller categories to create an understanding of how the traditional form of marketing costs you more instead of bringing the high returns.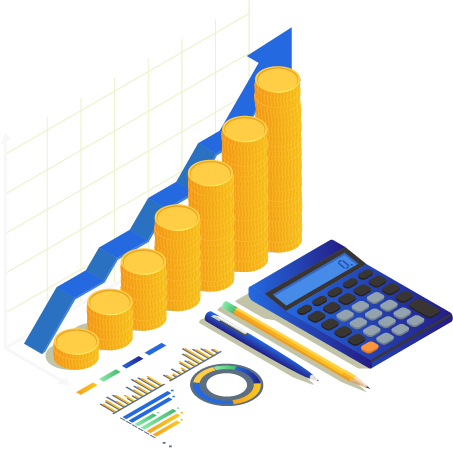 Costs a Fortune
Most businesses know well about the excellent performance of traditional marketing. Yet, they decide to choose digital marketing because the old way of direct marketing has always been way too expensive.

Due to the lack of technology and targeting used in traditional marketing, it feels like shooting arrows in the dark. Hence, companies avoid high investments in such marketing techniques. 

With PostGrid, you can effectively perform your direct mail marketing cost and perform every task like email marketing – right from targeting a specific audience based on demographic details to tracking the campaigns at every touchpoint.
Manual Tedious Tasks
From creating the mailers manually to mailing them – all the tasks take ages to get done.

Loads of resources, human potential, and money get wasted in the process.

With PostGrid, you can control everything – creating the direct mails, getting them printed and shipped – from a single dashboard.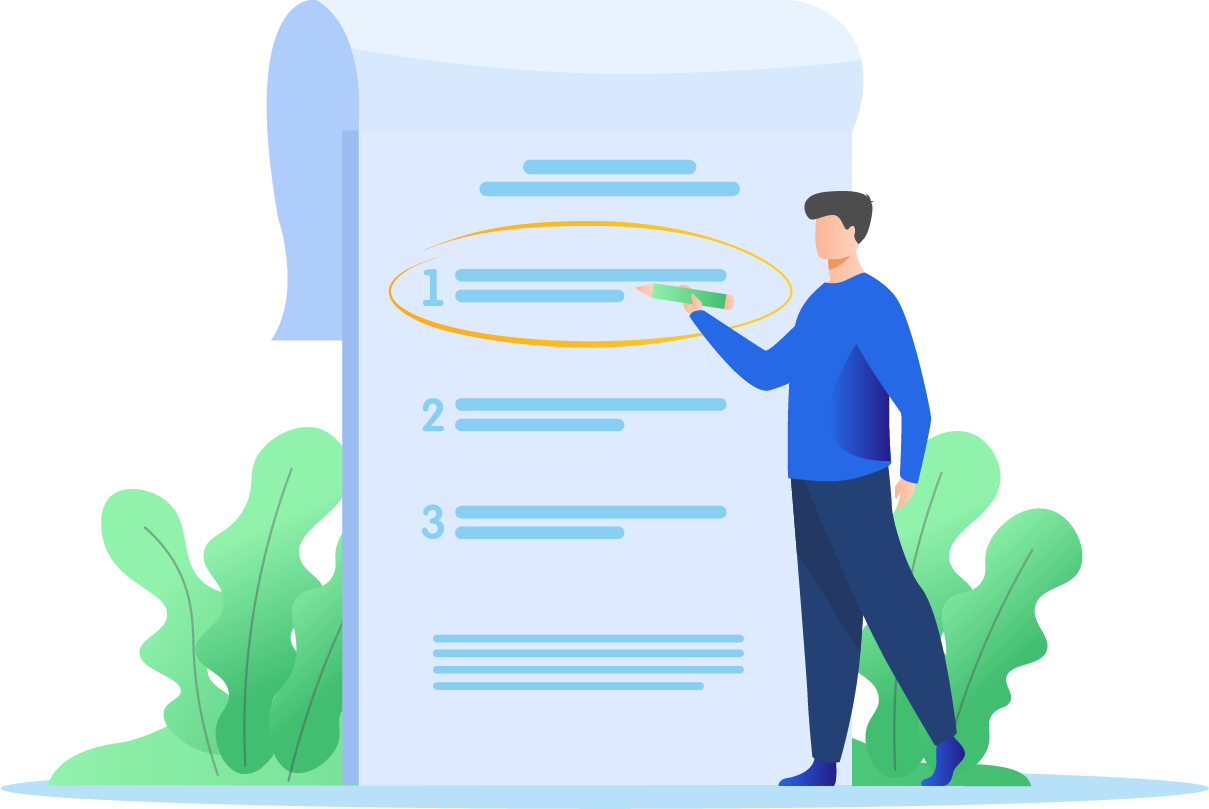 Poorly Targeted
Without a targeted audience list, businesses in the past would launch their direct mail campaigns in front of a vast audience.

The broad audience's list would include people of every zip code or details of people belonging to a very extended area. Such contact details can easily be bought from a broker, and it's a no brainer that mailing on such a big scale costs too much money.

With PostGrid, you can target a highly specific audience with just the right demographics and get better results with minimum investment.
Out of Reach
Due to a tremendous amount of money, resources, time, and employee potential, traditional marketing was inaccessible for most businesses.

Plus, no print lab would accept to print less than 100,000 direct mails. It's beyond the budget of certain small and mid-sized companies.

With PostGrid, if needed, you can even print and mail a single postcard, brochure, or any other mailer.
Direct Mail Automation
When you run your direct mail campaigns with the help of an direct mail automation tool like PostGrid, you get wonderous mouth-watering results by following a super-easy process. Let's find out how.
Easy, Timeless, and Affordable
You can promptly design and create your direct mails with the drag and drop templates, get them printed – despite the size – and delivered.

You can control the whole process from a single dashboard and save all the resources, money, and labor cost. 

Along with physical and human resources, you can also save the dissipated money on extra mailers with inaccurate details—eventually drop the investment significantly.
Personalized, Targeted, and Convenient
Customize each of the mail pieces for more customer engagement and to increase your brand awareness.

Target the prospects with the right demographics and reach a broader and more specified audience to increase customer engagement and the response rate.

Integrate with over 1600+ apps, your CRM, or other tools to fetch the data in seconds and keep all the teams on the same page – eliminating time-consuming tasks and information gaps.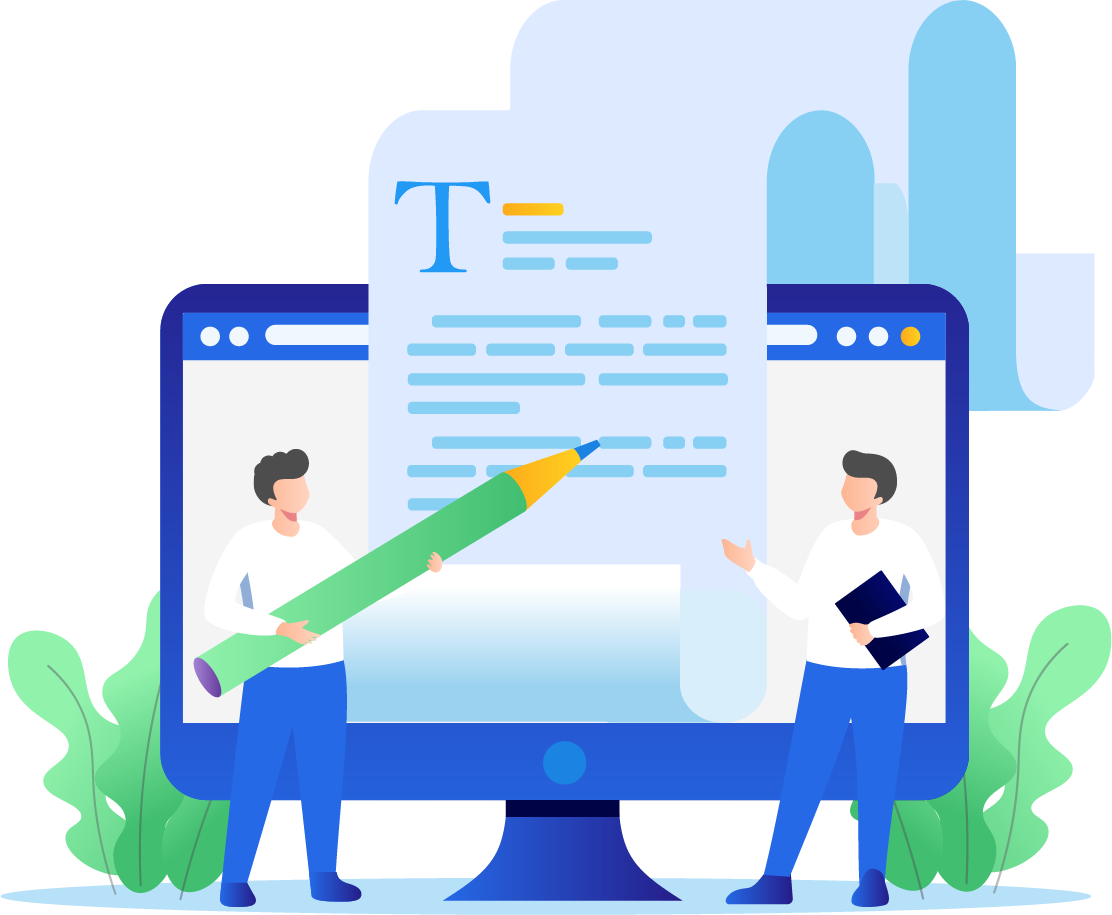 Automated, Trackable, and Testable
Send transactional direct mails – welcome, confirmation, thank you, activation, birthday, anniversary, feedback, notices, or others – just like triggered emails.

Track all the campaigns you launch from your dashboard.

Get regular campaign analysis reports, based on which you can improve your upcoming marketing promotions.
Accurate Information, Jaw-dropping Deals, and Secured Data
Verify all the entry points and database addresses, clear all the data gaps, and remove the duplicate customer details within seconds.

Send your direct mails only to the accurate US addresses with address verification API, and get amazing deals because of our vast network of print labs and a large client base.

Mail invoices, financial statements, or any sensitive data safely with a HIPAA and PIPEDA compliant system.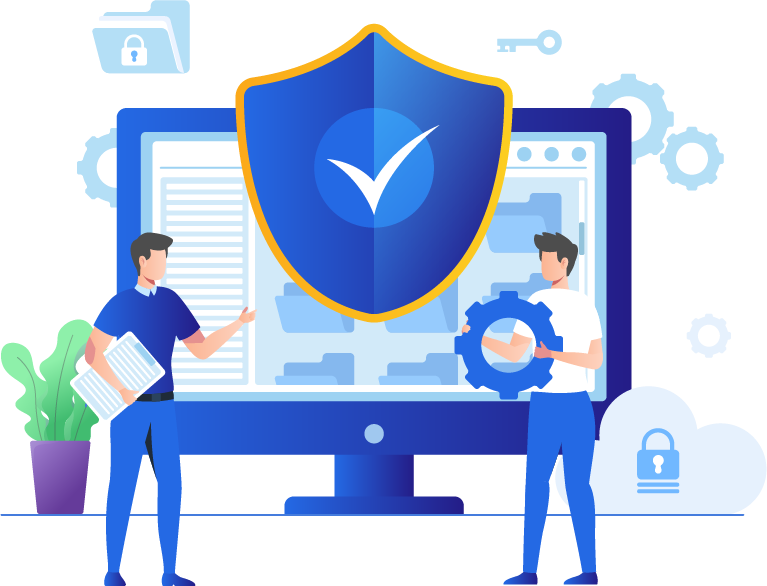 Direct Mail Services PostGrid Offers
Here are the different services that PostGrid offers for your business:
Targeted Audience
We allow you to target an ultra-specific audience by selecting a list with exact demographic details from our system. It helps you to increase your response rate by sending relevant offers to the right audience.
Region-based Direct Mails
If you wish to send the majority of your direct mails to a specific location, you can segment that audience using the dashboard and get it done with a few clicks.
Every Door Direct Mail
With EDDM services of USPS, you can easily reach your potential customers without even knowing their particular addresses.
Printing Services
No need to visit multiple vendors for printing services; at PostGrid, with our vast network of printing labs, you can get the best deals on per piece printing.
Personalized Mails
Create customized direct mails for each of your customers using our automated tool.
Automated Sending
Automatize each of your marketing campaigns, just like digital marketing, using PostGrid. This way, whenever your prospects will enter the campaign, they'll receive an automated personalized response.
Address Verification
Get the address details of your contact list checked – in bulk and at the entry point – with the data available in the official USPS database from our address verification software (free of charge).
Response Alerts
Get notification of the users' interaction with our tracking features on your printed materials; for example, when a prospect responds to a QR code, personalize URL (pURL), custom tracking numbers, personalized coupon codes, accept or reject a gift you'll get a notification.
Security
Keep your customers' information confidential with our HIPAA and PIPEDA compliant system.
Featured Products that PostGrid Offers:
Direct Mail Service Specifications and sizes
On PostGrid, you can access a number of direct mail services. Here's a chart of the sizes you can get for your mailers, like Postcards, Cards, Envelopes, Self-Mailers, etc.
Note: All the direct mails – despite qualifying for the standard size – in irregular or non-rectangular shapes will be considered for non-standard sized mailers.
| Size | Length | Width | Weight |
| --- | --- | --- | --- |
| Standard | 5.6 - 9.6 in | 3.6 - 6.1 in | 3 - 50 gm |
| Non-standard size | 5.5-15 in | 3.5 - 10.6 in | 3 - 500 gm |
| Large size | 5.5 - 15 in | 3.5 - 10.6 in | 5 - 500 gm |
Here's how your direct mails will be delivered depending upon the requirement of your delivery location and customization styles:
| Location | Neighbourhood direct mails | Customized direct mails and letters |
| --- | --- | --- |
| Local | 2 Business days | 2-3 business days |
| Province | 3-4 business days | 4-5 business days |
| National | 3-13 business days | 4-13 business days |
Use the All-Inclusive Direct Mail Services pointers as well
When you opt for the all-inclusive services of PostGrid, we guarantee you no extra charges. Here's what you get in our complete PostGrid services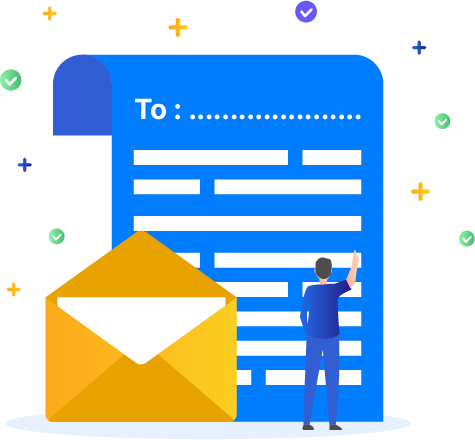 Designing
We offer a huge template library for you to choose and design your direct mail from. All you have to do is drag and drop the template, edit the details, and get your design ready within minutes. Apart from this, we also provide you the option to upload your own templates, and create customized designs from scratch.
Printing
With our vast print labs and client base network, we can get you the best per print piece deals. From printing a personalized message and the initials of your customers' name to your company details and logo, you can get everything printed and shipped within a very limited time and budget.
Dashboard Control
Manage the whole campaign – from creating designs, sending for prints, distributing the mails, and tracking their location to analyzing the results – from a single dashboard. Eventually, eliminate all the manual and tedious tasks, save resources, decrease the investment, and improve sales.
Verified Addresses
Get all the addresses from your system fetched and checked according to the standard data in USPS's official database through our address verification software. Apart from checking the addresses in bulk, you can also get the addresses entering your system checked at the point of entry.
Standardize your Addresses
PostGrid will check all the addresses in your system and standardize them according to the local postal format. So, the reading confusion can also be minimized.
Targeted Mailing Lists
If you don't have an address list of your prospects, get one from our system. The list will be highly targeted based on your potential customers' demographic details that you entered.
Campaign Tracking
Get regular campaign analysis reports, based on which you can improve your upcoming marketing promotions. Along with that, get updates of your mailers' exact location from processing and shipping to the final delivery.
Integration
Integrate your system with PostGrid for fetching the data in seconds. This way, you free your different teams and departments from tons of repeated tasks. It helps automate your transactional marketing through integration with various tools like HubSpot, SalesForce, InfusionSoft, Active Campaign, Zoho, Act-on, AgileCRM, Pipedrive, GreenRope, etc.
Zapier Integration
Additionally, with zapier integration, you can connect over 1600+ apps and be done with the repeated tasks automatically.
User Permission
Add the different teams and departments and get everyone available on a single platform. In addition to that, control the user's permission, for example, which user can have access to what tools of PostGrid.
Printing Services Integration
Automate the printing process with PostGrid – submit the designs and get any number of mailpieces printed. By integrating printing services with your business, you reduce the risk of errors and improve the print quality and your staff's productivity.
Automated Tractional Mails
Send transactional direct mails – welcome, confirmation, thank you, activation, birthday, anniversary, feedback, notices, or others – just like triggered emails.
HIPAA and PIPEDA Compliant System
Mail invoices, financial statements, or any sensitive data safely with a HIPAA and PIPEDA compliant system.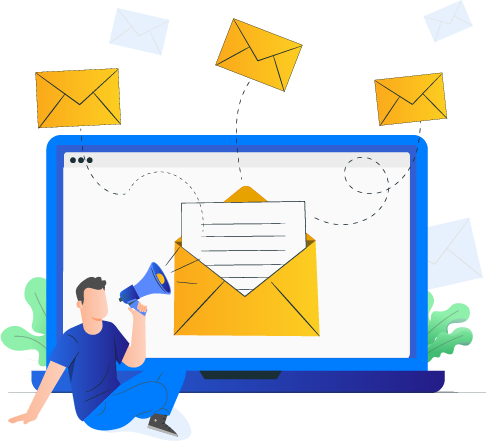 Cost Of Direct Mails
The average cost of the direct mails, when you're using an automated platform, depends on the following:
Product

Designing

Printing

Mailing List

The number of mailers you need to ship
In the case of traditional marketing, you may also need to consider the additional cost of in-house teams, other resources, and errors. To get an exact idea of how much the entire direct mailing process will cost you at PostGrid, check out our services and the products we offer.
Want Inexpensive Direct Mail Services?
Fill out the form to request a demo.
Once we've received your details, we'll get back to you within 24 hours and enquire about your targeted audience, the products you're willing to send, and other similar information to understand your business and its needs.
After this step, we'll show you exactly how we help our clients, with PostGrid, triple their returns. You will also receive a sample kit to understand direct marketing better.
Integrates with your favourite tech stack & tools
Easily Improve your workflow and automate print & mail by connecting to our integrations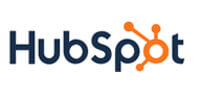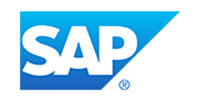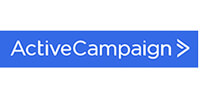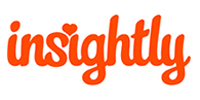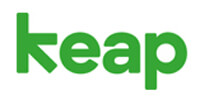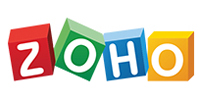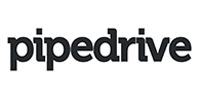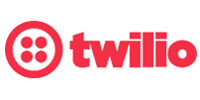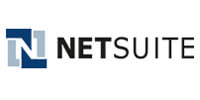 Ready to Get Started?
Start transforming and automating your offline communications with PostGrid
SIGN UP
REQUEST A DEMO