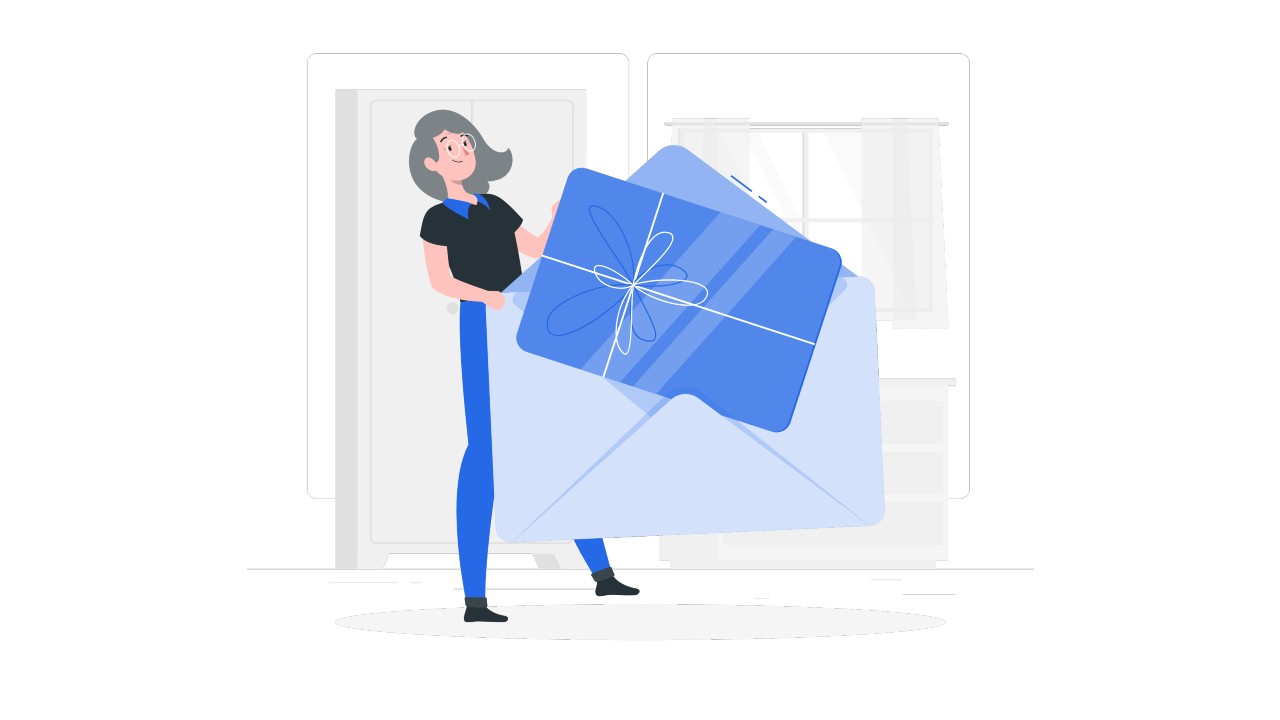 A Send Year-End Thank You Message to Customers
Have you ever received an email saying "Thank you for your business" right after buying something? If yes, how did you respond to it? Or did you respond to it at all?
The truth is that most of us ignore such emails as companies use generic messages with the exact old words. As a result, they fail to delight their customers and express their gratitude.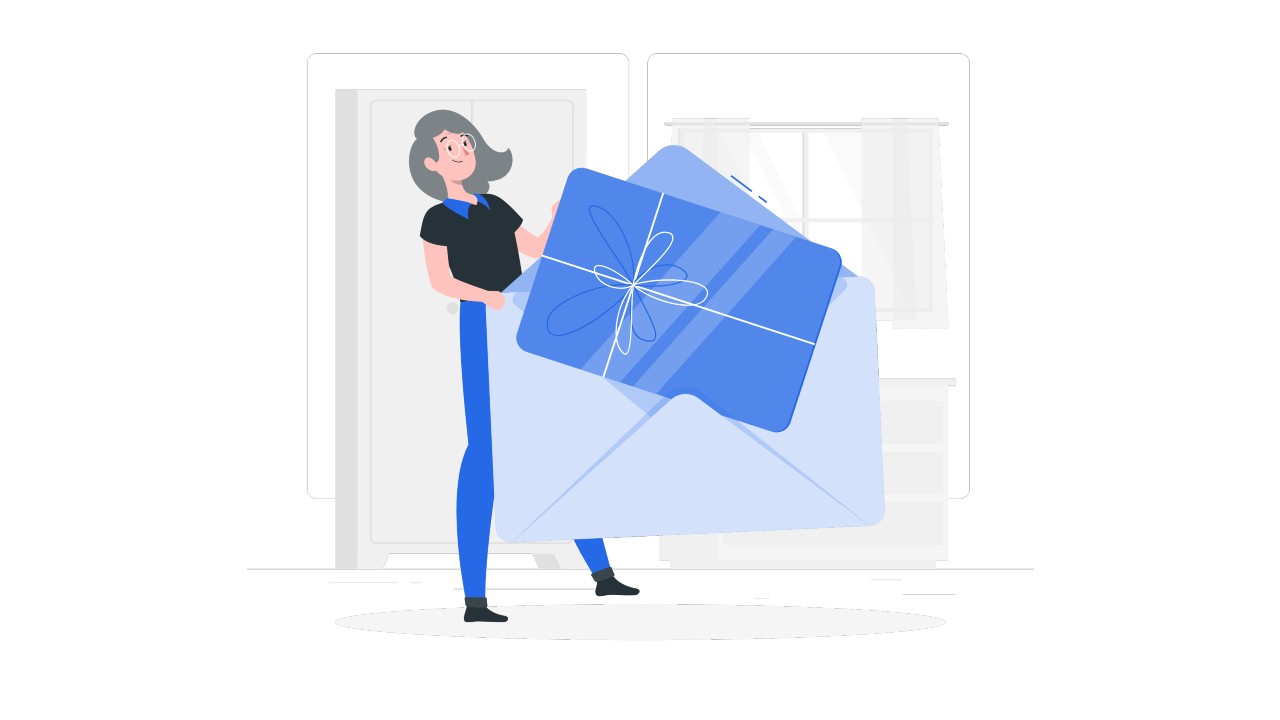 However, it does not have to be this way. You can find new opportunities to thank your customers and build customer loyalty.
One such great opportunity is sending a year-end thank you note to them. It is a great way to improve customer satisfaction and create a positive impression.
Going out of your way and writing a thank you letter may not seem rewarding to you at the moment. Yet, it can help you increase your customer retention rates while also maintaining an excellent brand image.
After all, many organizations are so busy bringing in new customers that they forget about their old ones. But, if you are looking to turn things around, start with sending a well-written customer appreciation thank you note.
In this blog, you will find all the tips you need to write a thoughtful appreciation message. There are also some letter templates for your reference.
Let's get started!
Which Is the Best Medium to Send Year-End Thank You Messages to Customers?
Deciding which communication channel to use for sending year-end thank you messages to customers is very crucial. It helps you show customers how much you appreciate them. 
Mostly, companies deliver these messages via email or text messages. It is quick, cost-effective, and convenient. However, is it helpful in getting the attention of your audience? Well, probably not. 
There are dozens of emails that people receive daily. Plus, other companies too send year-end emails, leading to your messages getting lost in the crowd. So, if you use the email channel to send an end-of-year appreciation message to customers, you need to compete for attention.
Hence, it is advisable to look for another communication channel, and what better than direct mail? Even today, direct mail is the most appealing marketing form and can help you get more engagement. 
Some more advantages of direct mail are:
Higher response rates

No spamming

Tangible and eye-catching

More interactive

Memorable

Long-lasting
Sending a thank-you note via direct mail makes your customers feel special. They are likely to admire your extra effort and investment. 
Hence, direct mail can help you form emotional bonds with your customers and keep them with your company for several more years to come.
Choosing a Format For Your End of Year Client Thank You Notes
There are two options for you to send your thank you messages to clients—postcards and letters. Both of these formats have their advantages. So, choose by considering the recipient to whom you are mailing.
Why choose letters?
To communicate with B2B customers professionally.
To include more details that you cannot fit in a postcard.
Why choose postcards?
To use headlines and bullet points to convey a message.
To deliver your thank-you note without an envelope.
Generally, thank you cards are short and sweet with some personal touches. They also have some powerful images relevant to your messaging.
On the other hand, letters rarely have any images. Instead, they have an elegant and personalized message ranging up to 2 pages.
Why Do Thank You Letters Matter?
Thank you letters are helpful in many ways to a business. Below are some reasons why they matter:
Retain Customers
It is pretty easy for customers to jump from one brand to another. But, you can prevent losing customers to your competitors through a solid customer retention strategy.
After all, every customer has its ways to retain customers. Some offer discounts and incentives while others go out of their way to thank them.
Year-end thank you messages work in the same way. It helps you retain customers by giving them something to hold onto.
Strengthen Company-Customer Bonds
How often do we return to a store just because the staff was friendly and we received a personalized service? Undoubtedly, personalization makes people feel appreciated, and they are very likely to come back for more.
Promote Your Brand in Subtle Ways
Thank-you letters are not meant for promotion. But, it still acts as a physical reminder for your customers.
Well-designed and well-written letters are likely to be saved by your audience. Hence, you can increase your brand visibility and awareness.
Consider Data Quality
Over 40 million Americans move every year, causing a change in their postal addresses. So, consider whether your list is updated before you put together a mailing list and send out your year-end letters.
Every company has a customer database that they use for marketing purposes. But, this data is bound to change from time to time. If you fail to update these changes, you will end up with an obsolete database.
Apart from these significant changes, your mailing lists might have misspellings, typos, and blanks. Unfortunately, these issues can also lead to failed deliveries.
However, PostGrid's print and mail API can help you send mail only to the correct postal addresses of your customers. You can verify all your mailing lists with us before every marketing campaign.
Also, PostGrid helps you update your database according to the National Change of Address (NCOA) files. This way, you can capture your customers' latest addresses to help you mail accurately.
Personalize Your Message to Make a Greater Impact
We all remember receiving a bunch of unaddressed and generic letters that we tossed away. As a company, you should think of strategies that can make your letters pleasing and not something that people discard. 
You cannot compile a bunch of words in a letter and send it to your loyal customers. Maintaining healthy client relationships need much more than that. Hence, take care to personalize your business thank you messages to customers. 
You can do as little as add someone's first name to personalize your entire message. 
There are two prime benefits of personalizing end-of-year thank you to customers. Firstly, it helps you in expressing gratitude and improving the customer experience. 
In addition, 72% of customers prefer engaging with tailored messaging only. Hence, personalization can also increase your engagement levels.
Segment Your Database for Better Results
Companies should refrain from sending out generic messages, mainly when they want to say thank you to new customers. But, of course, the same applies to your old customers for dealing with you for a very long term.
For this purpose, you should segment your database and personalize your messaging. As we have already discussed personalization in the above section, let's focus on list segmentation. 
There are several parameters you can use for segmenting your mailing lists, like:
Age

Gender

Annual income

Number of children

Location

Preferences and habits

The number of years the customers have spent with your company, etc. 
Of course, long-term customers need more special treatment as compared to your one-time customers. Therefore, segmenting your mailing list helps you tailor your words accordingly. You can thank them for trusting your brand repeatedly and give them a little incentive.
Tips to Write Impressive Thank You Letters
Apart from the crucial tips discussed above, below are some other practical tips for sending customers an appealing end-of-year thank you message.
Avoid Promoting Your Company
Customer appreciation messages are not about gaining direct business. So, avoid talking about your products and services and including business cards.
Instead, see customer appreciation letters as a way to get more sales indirectly. These letters can help you build solid relationships and provide better customer service—which can help you get repeat business in the long run.
Express Your Gratitude
Make your letters engaging and interactive. For example, don't just include the details of a purchase; show customers how much you appreciate them.
It is crucial to express your gratitude towards your existing customers. This way, you can win over their trust and push them to buy from you again.
Be Genuine
Companies should include heartwarming words and sentences in their letters to make them look genuine. These letters are not only to keep in touch with someone but also to show them that they matter to you.
Also, avoid adding too many sections in your letter. It is best if you only make your letters about a page long.
Maintain Consistency
The key to a good letter is consistency. Don't use any complicated words and stick to your message.
Often, businesses start talking about themselves and drift away from the purpose of their letter. However, thank-you letters should be all about the customer, so you should take care of that.
Add Specific Details
You can share specific details in your letters like "thank you for your review" or "thank you for completing one year with us." However, general thank-you messages might confuse your customers and have no real meaning.
So, always point out why you want to thank your customers. It will help them understand better and make your letter more special.
Talk About Your Future Plans
Tell your customers that you wish to work with them again. Your thank-you letters must sound like the beginning of a relationship, not the end.
Always Sign Your Letters
To add a personal touch to your letters, make sure that you sign them.
A lot of companies use printed signatures to save time. But, if you are serious about sending a thank you message to customer for purchase, use an actual signature.
Use Thank You Letter Templates
Using a template helps you include all the crucial aspects and make your letter personalized. This step can help you save a lot of time and effort.
PostGrid's direct mail API offers pre-built letter templates for you to select. Also, it helps you add variable data to all letters effortlessly.
Write Like a Human Talking to Another Human
If you are a B2B company, address your letters to the concerned person from a company and not the whole company. It can help you fulfill the purpose of your letter and also get a reply.
Also, it is advisable to adopt a one-to-one approach. For example, use "I" and "we" more often to create a better effect.
Don't Forget to Proofread
You don't want to send a letter with a typo or a spelling mistake. Hence, after you finish writing the end of the year thank you to customers, your last step should be proofreading.
Have another person from your team read the letter and give feedback. This way, it can be easier to spot any errors and fix them.
How to Write a Thank You Letter?
Your end-of-the-year thank you letter to clients must be easy to read and professional. Find below the steps to write thank-you letters:
Salutation
Always address your customers by their name. Avoid using phrases like "Dear Customer," "Dear Valued Client," etc. Such terms show that your letter is generic.
Try to make your customers feel appreciated. Thus, start with a personalized salutation, for example, "Dear Mrs. Davis."
Greeting
Even if you speak to a new customer, don't forget to greet them in your first line. Remember that this letter is supposed to be personal, and greeting someone can help you set the pace.
If you know the recipient well, you can start with sentences like "Hope your kids June and Tom are doing well!" However, if you want to keep it simple, you can begin by inquiring about their day.
Tell Recipients About the Impact They Made
For the body of your letter, you should emphasize how the customer's purchase made an impact. Since you are writing an end-of-the-year appreciation message to customers, you should clearly express it.
Thank your recipients for trying out your brand's offerings. Talk about how it helped your business.
Include Your Contact Details
There is no call to action in a thank you letter. It is not a promotional letter, and hence, you cannot ask customers to do something.
But, you should still give them away to reply to your letter. Thus, make sure to include your contact details in every letter.
Closing
Your last paragraph should reinstate your messaging. Thank your customers again and inform them about your future plans. Keep it very short and straightforward.
PostScript
It is not necessary to include a postscript at the end of your thank you letters. But, if you do, take care that it summarizes your message as most people tend to skip to this last part.
Short Thank You Notes For Customer Appreciation
Find below some short thank you notes that will help you strengthen your business relationships.
Thank you for shopping with us.
We value your business greatly.
It is our pleasure to work with you.
We appreciate your business over the years.
Your satisfaction matters to us.
We are committed to serving you with excellence.
As a valued customer, you can always rely on us.
Thank you for choosing us. We cannot survive without your continued support.
We are happy to announce that you have completed two years with us. Thank you for your faith in us.
Thank you for being a valued customer.
Using such quotes in a thank-you letter to clients for their business can help you get added attention. Also, they can improve your personal connections with customers.
Customer Thank You Note Examples
End of Year Thank You Message
The idea behind sending such messages is pretty simple. You connect with customers over the holiday season and thank them for their business.
This letter should be personal and warm. It should sound like a genuine appreciation towards your customers. Find below an example:
Hi Richard,
Hope you are doing well! I really wanted to reach out to you and thank you for supporting my small business.
[Personalization] It is so great to connect with you from time to time and help you paint various rooms of your house. We cannot explain how rewarding it is to help customers like you in bringing their imaginations to life.
Also, we are delighted to say that you have been our customer for the last five years. It is fun to see how time flies. We are very grateful to work with you and are looking forward to serving you again next year.
May you have a fantastic time with your loved ones over this festive season!
Best,
Elizabeth Gere
Marketing Manager, The Small Paint World.
[Contact details]
Thank You Message for New Customers
You need not wait for the year-end to send a thank you message to someone. Many companies also send out an onboarding or thank you letter every time someone makes a purchase.
Find below an example of how to thank customers for their business:
Hello Ms. Lily,
We hope you are having a good day!
Thank you for choosing Premier Electronics to buy your first gaming laptop. It was great knowing you and helping you make the right choice.
We also aim to understand our customers' needs and provide the best solution possible. It was such a pleasure to get this opportunity from you. We look forward to serving you again soon.
In the meantime, please feel free to reach out if you need any technical or general assistance. We are pleased to help.
Again, thank you for your trust and support!
Regards,
Jake Cooper – Vice President, Sales.
Invoice Thank You Note
Sending a customer invoice is a regular practice for every business. So, how about you include a thank you note with your invoices? It is an excellent opportunity to thank your customers and motivate them to buy from you again.
Hello Harry,
It was nice working with you. We would like to take the opportunity and thank you for your purchase.
Also, we would like to thank you for your continued support over the years. Customers like you help us become who we are today!
Looking forward to connecting with you again.
Please find below your invoice #1562. As discussed earlier, we have applied a 15% flat discount.
I hope you have a nice day ahead!
Sincerely,
Charles Kirby – Manager, Star Publications.
Thanking Customers On Getting Reviews and Referrals
Another excellent time to thank customers is when they leave a review or refer your business to someone.
Find below an example:
Hi Kate,
We just received your online review on our website and would like to thank you for the same.
At K&G associates, we are committed to helping our clients and making their lives easier. Thank you again for believing in us and leaving behind a positive review.
Best,
Adam Nimoy – Consultant.
Thanking Valuable Customers On Their Special Days
As we said, you need not wait until year-end to thank a loyal customer. There are several other opportunities to do so, including your customers' special days.
You can connect with customers on their birthdays, anniversaries, etc. This step can help you keep in touch with them throughout their customer journey.
Refer to the example below:
Hello Emma,
Hope you are having an amazing day! We are writing this letter to congratulate you on your wedding. It is terrific to know that you are approaching the next stage of your life.
As our customer for the last seven years, we would like to thank you for your business. I am attaching a free membership card to our newly-launched club in New York as a token of appreciation.
We look forward to serving you for many more years to come!
Congratulations and have a great time!
Regards,
Sean Roberts
Senior Manager – The Palm Group of Restaurants.
Wrapping Up
Now that you know how to write a thank you message to your customers, you can create a better impact and retain more customers. Hopefully, you can draft a thoughtful and appealing letter after reading this blog.
If you can't find the time to draft, print, and send year-end thank you letters to customers, PostGrid can help you with it. We also help you with templates, mail tracking, API integration, and much more.
PostGrid's print and mail API can help you conduct all your printing and mailing tasks without any difficulty.
Sign up now to see how you can draft impressive appreciation letters and get them mailed effortlessly!
Ready to Get Started?
Start transforming and automating your offline communications with PostGrid
SIGN UP
REQUEST A DEMO