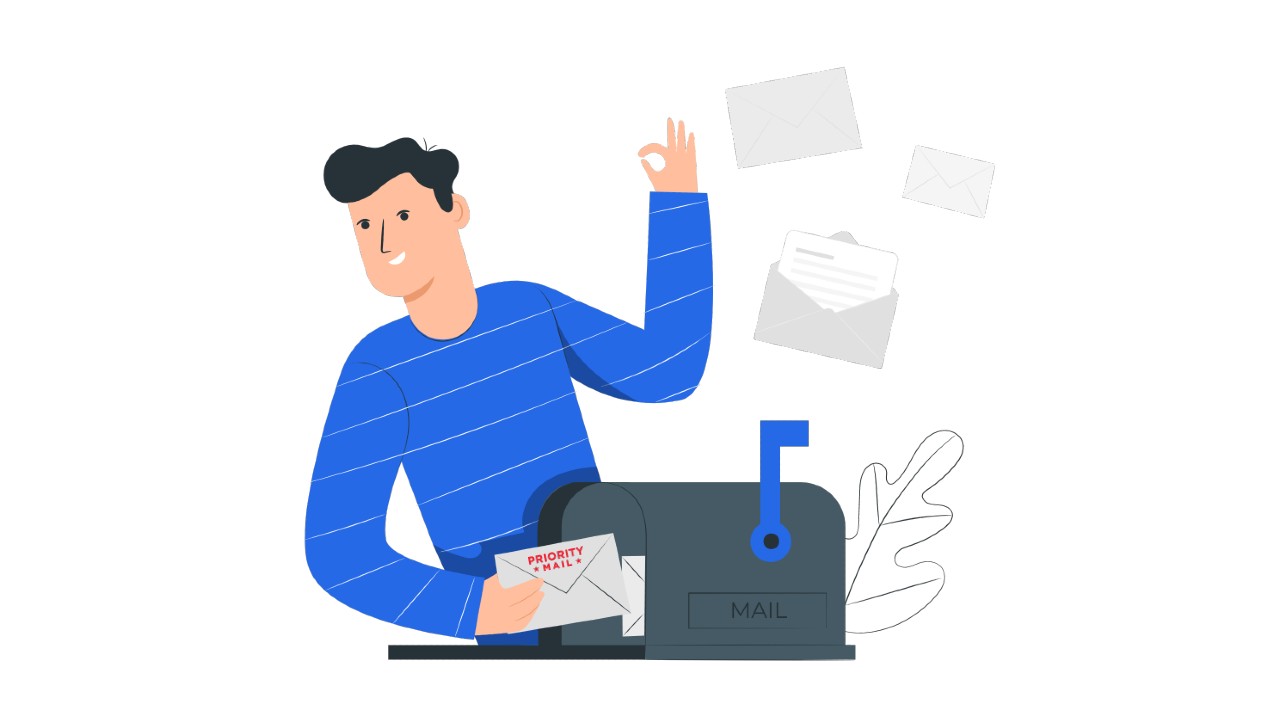 How Late Does USPS Deliver: What Are the Best Mail Classes for Fast Shipping?
USPS is one the most efficient and reputed postal organizations globally, delivering 17.7 million mailpieces hourly. And yet, most people are still unaware of the standard USPS route times and the best mailing options for quick shipping.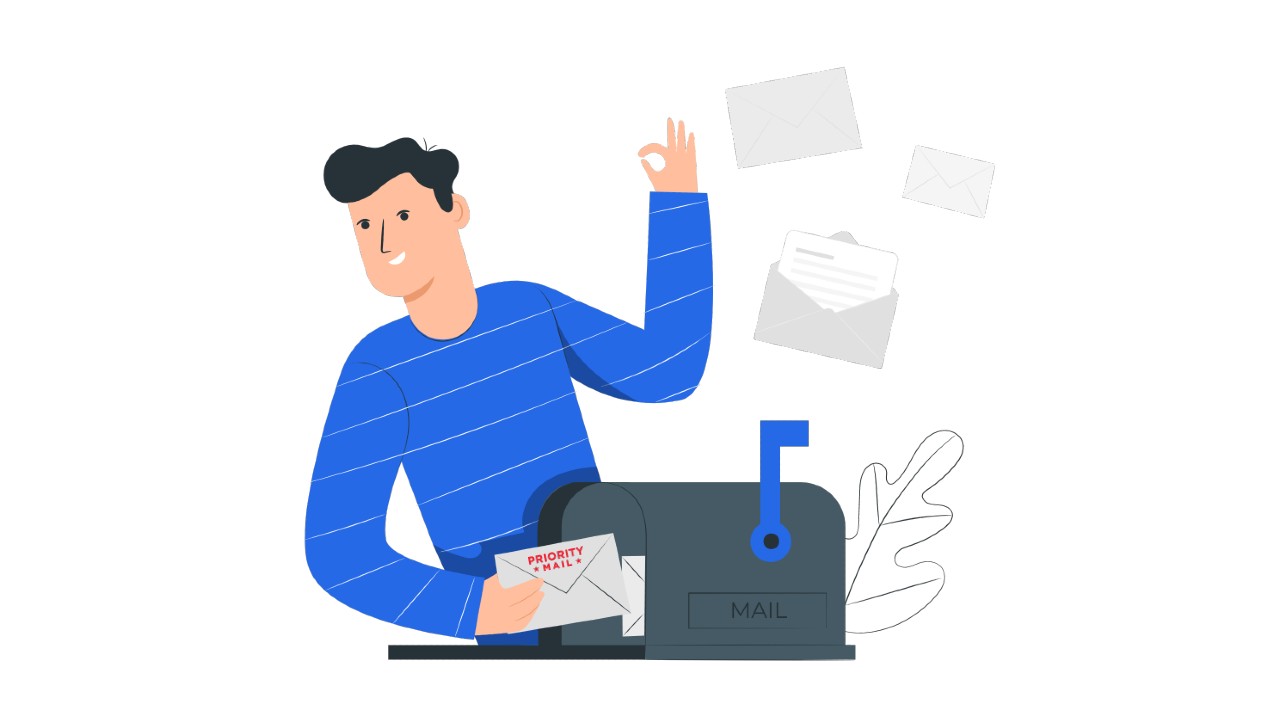 Knowing the USPS cut-off time can help people be available to collect their packages and mail. Also, it allows businesses to predict the delivery times for their customers' order arrivals—letting them offer a better customer experience.
Thus, in this blog, let's discuss the USPS timings and the available options for speedy deliveries!
How Late Does USPS Deliver?
USPS timings depend on your location because all Post Offices have different operational hours. They also vary according to the routes between the origins and destinations.
But what time does USPS stop delivering? Typically, the final deliveries for envelopes and packages take place until 5 PM on weekdays. The official USPS cut-off time is between 8 AM and 5 PM across the country!
However, you can expect to receive a mail item early morning between 8 AM and 11 AM, during the afternoons between 12 PM and 2.30 PM, or in late evenings. These are the most popular delivery times recipients witness in every state.
Also, most Priority Mail Express items reach the recipients no later than 10.30 AM because the sender pays extra for faster delivery. Hence, the Post Office might change the USPS route times to accommodate and fulfill such expedited shipping.
Other domestic mail may arrive by noon, and international items might reach recipients by 3 PM.
Does USPS Deliver at 9 PM?
Several businesses and individuals ask whether USPS delivers at night, and the answer is yes!
Though the standard USPS cut-off time is 5 PM, deliveries might happen at night if the Post Office cannot do it during daytime hours. It is rare to get your mailpieces beyond 8 PM, but don't be surprised if you see your carrier coming your way to deliver an item with a flashlight. 
Sometimes, the postal services might require to alter the USPS route times if they face a demand surge. In such situations, their employees work overtime to get the mailpieces to their destinations in a timely fashion. Also, USPS hires some temporary workers to help them with the extra demand, but they still need to work late. 
Here are some more reasons the USPS cut-off time changes sometimes:
Bad Weather
Weather conditions, like flooding, tornadoes, hurricanes, etc., can block the delivery routes, delaying your mail arrival. Thus, the postal workers need to modify the USPS route times until the authorities give a green signal or the storm passes. 
Thus, you can expect your mail to arrive late at night, which is still better than receiving it a few days later! Businesses must notify their customers during such times to avoid confusion regarding- what time does USPS stop delivering. 
Traffic Jam
Often, traffic is the culprit for you not getting your package on time. This factor is beyond the control of the USPS employees because they can not do anything but wait! 
Hence, you may see a slight shift in the USPS route times and receive mail by or beyond 8 PM. 
Holiday Season
USPS received over 13.2 billion mail items with an average delivery schedule of three days only during the 2021 holiday season. We cannot deny that the holidays are the busiest time for the postal services, starting a little before Thanksgiving up to New Year's Day! Thus, the USPS route times change significantly to meet the high demand and let people receive their packages on time. 
It is advisable to send your mailpieces earlier than usual and advise your customers to track their items regularly. 
Short Staffing
Another reason for the USPS cut-off time extension is the lack of staff members. It is rare, but postal services also face this issue, shifting the burden on the existing employees. Thus, they might work double shifts or overtime to resolve the problem, leading to late-night deliveries.
What Are the USPS Delivery Times for Different Mailing Classes?
Consider your selected mailing class if you want to learn the USPS route times and delivery windows. Here are the arrival times for the most commonly-used USPS shipping options:
First-Class Mail: All First-Class Mail envelopes arrive within one to five business days, whereas small parcels reach recipients between two to five days. Thus, postal workers can process these items conveniently within the standard USPS route times or hours. The rates start at only $0.60, making it an affordable and speedy way to send your mailers. 
Priority Mail: At PostGrid, we get several client inquiries asking- how late does USPS deliver Priority Mail items. The answer is still 5 PM with a few exceptions, as discussed above. You can expect your packages within one to three working days. 
Priority Mail Express: Being one of the fastest mailing classes, Priority Mail Express helps deliver your items within one to two business days. You also get other helpful features, like tracking, a money-back guarantee, and insurance coverage. 
USPS Retail Ground: The USPS cut-off time for delivering USPS Retail Ground items is between two and eight days. 
Bound Printed Matter: Like the above mailing class, the Bound Printed Matter option also helps deliver your mailpieces within two to eight working days. 
USPS Marketing Mail: Formerly known as Standard or Second-Class Mail, the USPS route times for Marketing Mail is between three and ten days!
Parcel Select: You can get your items within two to nine business days if you use this postal mailing class.
USPS has an online tracking tool to enable senders and intended recipients to track their mailpieces. You can get accurate USPS route times by visiting its website and entering the origin and destination ZIP codes.
Priority Mail and Priority Mail Express offer default tracking options to keep you updated. However, you may need to buy Registered or Certified Mail to add tracking to other mailing classes, like First-Class Mail.
Luckily, PostGrid's direct mail services help you keep tabs on your sent mail. Hence, you do not need to learn what time does USPS close or how to track every item manually.
How Does USPS Deliver Overnight?
You may have heard of the USPS Overnight or Next-Day mailing options. But what are they?
Please note that Priority Mail Express is the official name for Overnight Mail. It offers expedited shipping for sending urgent mailpieces to any part of the country. The Post Office may extend the USPS cut-off time to complete Priority Mail Express deliveries because this option provides a money-back guarantee. Thus, USPS must refund the sender if the postal workers cannot deliver the item by 6 PM on the second business day. 
Here is more information about the USPS route times for Priority Mail Express:
This mailing service provides next-day to 2-business days shipping to all locations across the US. The Post Office may follow the regular USPS cut-off time if the demand is in control and it doesn't need its staff to work overtime. 

You can avail of this option all 365 days of the year with some exceptions to almost all US delivery addresses and PO boxes. 

Priority Mail Express has a flat-rate pricing system, wherein you can ship packages up to 70 lbs to any city or state at the same rate. 

You can know the USPS route times or delivery estimates online and ship items using Click-N-Ship. USPS has a free pickup service for this mailing option, allowing you to send mail from your home or office address effortlessly. The Post Office helps you ship packages speedily and beyond the USPS cut-off time to keep up with the expedited delivery schedule. 

USPS tracking and a $100 insurance for most shipments. 

Holiday and Sunday delivery are available for an extra charge. 
However, if you find Priority Mail Express expensive and don't need your items urgently, use Priority Mail. It also provides faster USPS route times, tracking, and insurance benefits like Priority Mail Express. 
Its rates start at only $8.70, and you can ship packages up to 70 lbs. Also, USPS does not charge extra for Saturday, rural, and resident deliveries—making it an excellent shipping option for your company. 
How Late Does USPS Deliver on Saturdays?
Many people are unaware whether the USPS route times include Saturday deliveries. Fortunately, the Post Office works six days a week, so a Saturday delivery is standard, except on federal holidays. 
Almost all mailing classes help you get your items on a Saturday if it fits the delivery schedule discussed above. For instance, if you send an envelope via First-Class Mail on a Wednesday, the postal services may schedule the USPS route times any day between Thursday and Saturday. 
However, almost all Post Offices work on a 5/1 rotational basis. Thus, it can be hard to determine what time does USPS close on Saturdays because the timings can differ. Also, you may get a different carrier than usual because of rotation shifts. 
Please note that- while all mailing classes offer Saturday deliveries by default, only Priority Mail and Priority Mail Express guarantee a Saturday arrival time. It means USPS can push the delivery of other items to Monday if it does not have adequate staff or time. 
If your USPS cut-off time or delivery date falls on a Saturday, you can expect the mailpiece to arrive by 2 PM or as late as 7 PM. However, Priority Mail Express items typically arrive by 10.30 AM.
What Time Does USPS Stop Delivering on Sundays?
The Post Office only delivers Priority Mail Express and Amazon packages on Sundays. Hence, if you ship something via Priority Mail, First-Class Mail, etc., the postal services push the USPS route times to Monday. 
Businesses must avail of the Express option only if the mailpiece is too time-sensitive and its delivery cannot wait till Monday. If you send something via Priority Mail Express on a Friday, your recipients might get it by Sunday 6.30 PM. 
Please ensure to learn what time does USPS close because you also need to post the items on time. You cannot expect the Post Office to offer overnight shipping by lodging the mailpiece during late evenings. 
Sunday delivery times vary considerably for Priority Mail Express and Amazon deliveries. Many people get their Amazon parcels by 10 PM—which surprisingly falls within the standard USPS route times for these items. 
Priority Mail Express shipments must arrive by 10.30 AM on a Sunday. But the money-back guarantee is only for customers who do not receive their mail by 6 PM. Hence, you can report the USPS route times and get a refund if the carrier drops your item a minute later than 6 PM. 
What Time Does USPS Close? (The Post Office Working Times)
At most locations, the Post Office opens between 8 and 8.30 AM. Hence, individuals can drop off their mailpieces on their way to work or during their morning walk. Similarly, these USPS route times help businesses lodge their mailers early to ensure their customers receive the orders on time. 
There is a specific USPS cut-off time to drop off your items for every mailing option. Hence, contact your nearby postal outlet and inquire about the timings. 
The Post Offices close between 5 and 6 PM, and the employees accept mailpieces until the closing hour. Hence, if you lodge your items by evening, there are still chances USPS might load them on the delivery vehicle the same night. 
However, there is no guarantee about the loading time and date if you lodge your mailpieces so late. Thus, try being early and keep the USPS cut-off time in handy. 
Why Does the USPS Deliver Your Items at Different Times Every Day?
You may notice that your mail arrival and USPS route times change daily. On some days, you get the mailers in the morning or noon, while the carrier drops by at night at other times.  
But what leads to these time changes?
The Post Office cannot predict how late does USPS deliver because the mailpiece volume fluctuates every minute. Thus, it cannot always guarantee delivery times, irrespective of the mailing class. Also, any change of route or carrier can considerably affect your package's arrival time. 
What Happens When You Miss a USPS Delivery?
The carrier usually drops the item into our mailbox or leaves it on the porch. Once you get home, you can pick up your mail pieces, which means you do not need to be home to get a package. Thus, you need not worry about the USPS route time or arrival windows. 
However, Certified and Registered Mail items need the recipient's signature on delivery. If the addressed recipient is unavailable at the address, the carrier takes the mailpiece back to the Post Office. Then, the recipient can take the postal slip they find outside their door to a nearby Post Office before the USPS cut-off time and collect the package or envelope. 
It is advisable to sign up for Informed delivery if you want to stay aware of the delivery dates and USPS route times. USPS offers this service for free, and customers can sign up after verifying their identity and entering their mailing address. 
Recipients can get a preview of their incoming mail with the estimated USPS cut-off time for delivery. Additionally, postal workers may scan the outer cover of your envelopes and packages and upload the pictures on the app. You can decide if you want to get the mail or reject it; USPS recycles or discards such items, and you don't need to worry about them anymore. 
Informed delivery has many other features than telling you the USPS route times and delivery estimates. For example, you can input the delivery instructions for the carrier on the app. Thus, if you want USPS to drop off your mailpiece under the mailbox or leave it with a neighbor- it is now possible!
Similarly, you can reschedule deliveries and let the Post Office modify its USPS route times for your packages. Thus, you can ask the carrier to come by later if you are busy or unavailable. 
What to Do if Your Mailpiece Does Not Arrive?
Late USPS route times are acceptable, but what can you do if your mailpieces don't arrive at all? If your mail does not reach the destination a week after the estimated USPS cut-off time for delivery, you must file a missing mail request. 
Here is a list of how long you must wait before you can consider your item lost and investigate the matter further-
First-Class Mail and Package Service: More than five business days from the mailing date. 
Priority Mail: More than five days from the shipping date. 
Priority Mail Express: After 6 PM on the second working day from the mailing date. 
USPS Retail Ground: More than 14 days after shipping. 
USPS Marketing Mail: More than 14 days from the mailing date. 
Please follow these timelines and initiate a search request at the earliest. Otherwise, it gets harder to track your items, and the USPS route times can delay further. 
Here are a few things you can do:
Visit a nearby Post Office with your mailing receipt or tracking number. The postal employees might help you track your item in the USPS network and tell you the revised USPS route times for your mail arrival. 

Alternatively, you can call USPS at 1-800-275-8777 and get the contact details of the Consumer Affairs Office. This department can help you find the item and know the USPS cut-off time for delivery. Keep all the information handy because you may need to provide details about your mail size, weight, type, shipping date, and tracking number. 

Visit the USPS Finding Missing Mail page to file a search request. You may get a reference ID to track the status of your request. Keep an eye out for the revised USPS route times if the Post Office succeeds in finding your item and redirecting it into the mailing infrastructure. 

Submit a missing mail claim for insured shipments. 
How Can PostGrid's Direct Mail Solutions Allow You to Mail Items On Time?
Our direct mail API helps clients from various sectors prepare, print, and ship items efficiently. Hence, worrying about the USPS cut-off time is now a thing of the past because you can automate everything at your fingertips. 
Here are some ways in which you can increase your mailing efficiency with PostGrid:
Increase team productivity: Instead of predicting how late does USPS deliver, your

marketing

and sales teams can focus on other crucial aspects. PostGrid enables your staff to eliminate manual effort and replace it with online solutions. 

Reduce mailing costs: You can cut unnecessary expenses and save on postage by using PostGrid. Our direct mail automation services help you overcome problems of USPS route times and delays and get the best shipping rates possible.
Automate mailing workflows: Businesses can send

triggered mailings

by integrating our API into their CRM. They can set specific triggers, and our solutions can manage the rest!

Maintain data privacy: PostGrid is

HIPAA

, PIPEDA, and SOC-2 compliant. Therefore, you can rest assured that your data is in good hands. PostGrid allows companies to send their mailers legally, speedily, and affordably. 

Competitive advantage: You can see the estimated USPS cut-off time through your PostGrid dashboard. We guarantee a 99.99% deliverability rate with fast shipping. Using our online

print and mail

solutions, you ensure that you reach your potential and existing customers before your competitors. 
Conclusion
It is crucial to know how late does USPS deliver on weekdays and weekends. This information helps keep your customers in the loop, improving their buying experience and overall customer satisfaction.
PostGrid's automated direct mail solutions offer you a helping hand to launch successful mailing campaigns. You can send on-demand and bulk mail at all-in-one rates effectively.
Sign up now to see how PostGrid can help you speed up the USPS route times and mail more systematically!
Ready to Get Started?
Start transforming and automating your offline communications with PostGrid
SIGN UP
REQUEST A DEMO