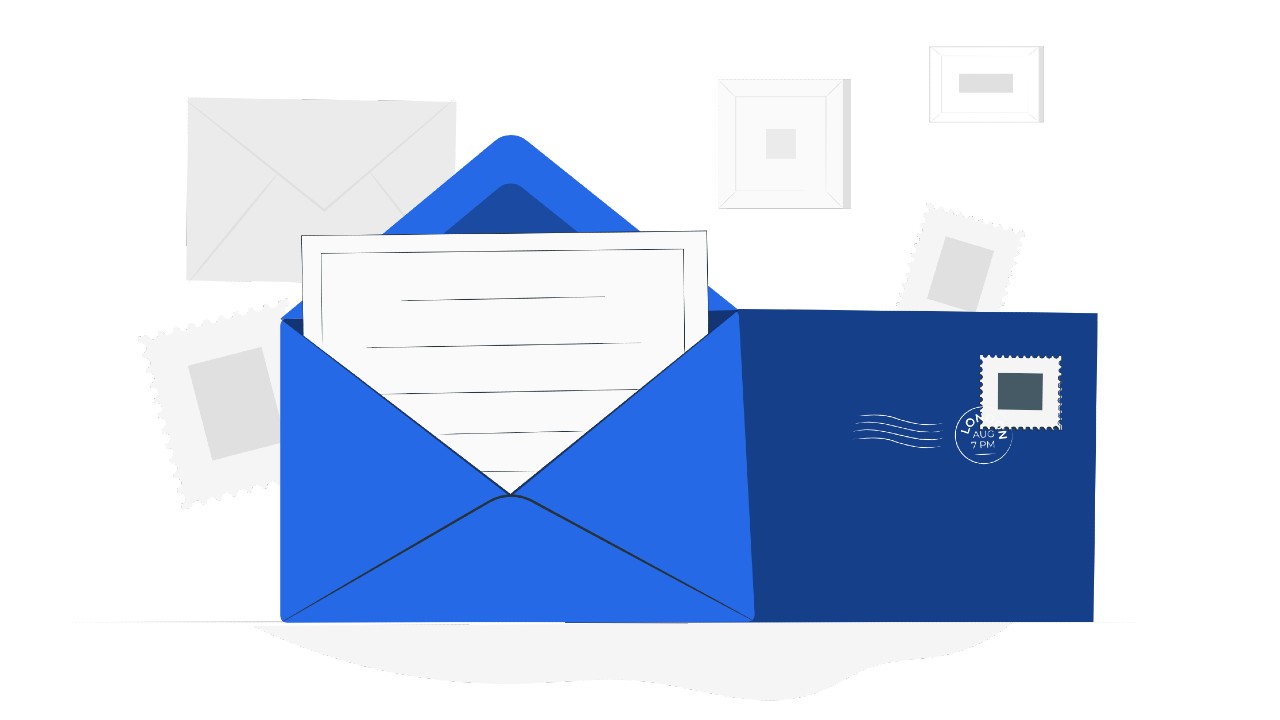 What is Third-Class Mail USPS?
It is simple for individuals to write letters or postcards and send them to their loved ones via the USPS. But does it work the same way for businesses?
Probably not!
Companies have tons of mailing services to choose from according to their marketing campaigns or mailing objectives.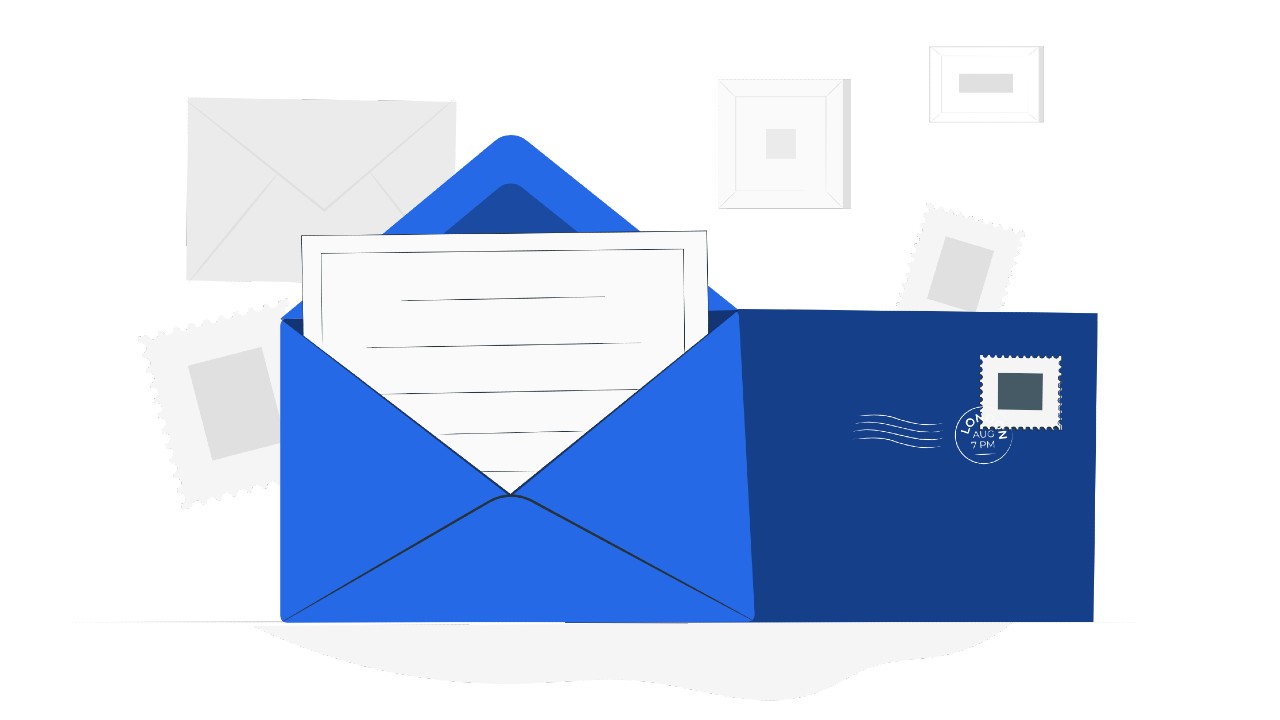 Selecting the right option can be tedious for them as they need to consider the USPS  requirements before mailing anything. Oversized and oddly shaped items that exceed these requirements can cost a lot.
Usually, companies mail out different types of mail items, like:
Checks

Letters

Tax forms

Marketing postcards

Invoices

Statements, etc. 
However, today we are going to discuss the USPS Marketing Mail. It was formerly known as Third-Class Mail and Standard Mail. 
As the name suggests, this USPS mailing option enables companies to send marketing collateral to their target audience. But, they need to mail in large volumes and follow the weight and size restrictions.
This blog will discuss everything you need to know about Third-Class Mail USPS—definition, rates, delivery time, etc. 
Let's get started!
What Is Third-Class Mail?
You may be wondering what is considered as 3rd Class Mail. Well, a USPS mailing service allows businesses to send bulk marketing mail. 
It is a domestic service and allows them to distribute their items throughout the US.
But, companies need to fulfill the minimum volume requirements and presort their items to send something as USPS Marketing Mail. 
In exchange, the USPS offers lower postage rates and allows businesses to send items weighing up to 16 oz. 
But, there's a catch! There are no guarantees regarding the 3rd Class Mail delivery time. It can take several weeks for your items to arrive at their destination.
Types of USPS Marketing Mail
You can use Third-Class Mail to send most of your marketing items.
Find below some examples of Third-Class Mail as listed by the USPS:
Circulars
Booklets
Catalogs
Newsletters
Merchandise
Photographs
Product Samples
Printed Matter
Every Door Direct Mail (EDDM) items
Small parcels, bulletins, flyers, and oversized envelopes are other items you can send via the Third-Class Mail option. They all have different postage rates that are much cheaper than First-Class Mail.
Size and Weight Requirements
Your items must weigh at least 50 lbs altogether to be eligible for sending Third-Class Mail. Alternatively, you can also qualify by mailing a minimum of 200 mailpieces at a time.
Without fulfilling either of these requirements, the USPS won't give you the Business Mail Permit. Also, every item for your bulk mailing must weigh between 1 oz and 16 oz.
You cannot send handwritten letters or any kind of personal correspondence via Third-Class Mail. For example, holiday postcards or wedding invitations do not qualify for Third-Class Mail rates.
Also, remember that all your Standard Mail items should be identical.
How Long Does Third-Class Mail Take?
If you ask a question like- how long does 3rd Class Mail take, the USPS cannot give you an exact answer. It is because the Third-Class Mail delivery time is not static.
All Third-Class Mail items are processed on a 'time availability' basis. It means that the USPS delivers them whenever it can make the time to do so. 
Now, you might wonder why Third-Class Mail does not get any priority. The answer is that Third-Class Mail is only for those items that are not urgent. 
Any business that needs to send something urgently or on a timely basis would never choose this option.
There is no saying when your Third-Class Mail items will be delivered. If you want to send time-bound marketing items, you should use First-Class Mail instead. 
However, companies that wouldn't mind their items reaching their recipients late and would love to save some bucks can opt for Third-Class Mail. 
But, how long does 3rd Class Post take on average? 
Local deliveries take anywhere between three to six working days. But, national deliveries take as long as one to two weeks (or more). 
Additional Third-Class Mail Services
There are a few add-ons or extra services that you can avail of with the USPS Marketing Mail option, like:
Bulk Insurance (for nonprofits only)
Return Receipt (for nonprofits only)
Electronic USPS tracking
Does Third-Class Mail get forwarded?
No! Third-Class Mail items are neither forwarded nor returned; they go straight to the USPS recycling bin in case of non-deliveries. But, you can request return and forwarding services by getting an ancillary service endorsement by paying extra postage.
Nonprofit USPS Marketing Mail
As we discussed above, the Standard Mail rates are lower when compared to other mailing classes. Yet, nonprofit organizations enjoy even lower rates on sending their merchandise or marketing items via Third-Class Mail.
These rates are up to 70% lower than the First-Class Mail rates.
However, they need to follow the same size and weight guidelines as other USPS Marketing Mail items.
Also, the USPS does not give discounts to every nonprofit in the US. Only the nonprofits registered under one of the following ten categories can get these benefits:
Educational
Agricultural
Labor
Veterans
Fraternal
Scientific
Religious
Voter registration officials
Philanthropic
National, and state political parties.
If you run a nonprofit, you can get special nonprofit rates by filling out the Nonprofit Marketing Mail Application (form 3624).
Third-Class Mail Costs
There are no Third-Class Mail stamps; you instead get a mailing permit by paying an annual fee and printing its details on your items. 
Also, as mentioned above, you cannot send less than 200 pieces or 50 pounds via Third-Class Mail. Hence, the USPS has not fixed any single-piece Third-Class Mail postage. 
There are three categories of Third-Class Mail items, and they are:
Letters

Large Envelopes or Flats

Parcels
So, the rates are also divided into three categories. 
If you need to send postcards via this option, they can be mailed as flats or letters, depending on size. 
All Third-Class Mail prices are fixed according to size, weight, and shape.
What Is the Difference Between First-Class and Third-Class Mail?
If you still have doubts like- Is First-Class Mail faster than Standard Mail, this section is for you. 
To begin with, let us understand a little about First-Class Mail. 
This mailing option allows you to send postcards, letters, and parcels weighing less than 13 oz. It only takes USPS between one to five working days to deliver your First-Class Mail items. 
If you want to avail of the First-Class Mail benefits at lower costs, you can choose the presorted First-Class Mail. Its rates are around 20% lower than regular First-Class Mail. 
But, you need to send at least 500 mailpieces and presort them as per ZIP code to be eligible for Presort First-Class Mail.
Now, let's get back to the differences between First-Class and Third-Class Mail. Obviously, First-Class Mail rates are higher, and the mailing speed is quite fast. 
Plus, you get some additional services like mail returns for free. 
Apart from the speed and postage, the main difference between the two mailing options is that you cannot send single pieces via Third-Class Mail. On the contrary, First-Class Mail enables you to send your mail items in any quantity. 
The USPS also offers other mailing services like Priority Mail and Priority Mail Express. Once again, they are faster than Third-Class Mail and cost much more. 
In fact, these priority mailing options are even costlier than First-Class Mail as they take less time to deliver your mail. Plus, these options come with a lot of additional features.
What Is 4th Class Mail?
After knowing what are the different classes of mail, you may also want to know about the 4th Class Mail option. 
This option allows you to mail several items that cannot be sent via the other mailing classes. 
You can send the following items under the 4th Class Mail option:
Sound recordings

Merchandise

Packages

Bound printed matter

Library materials, etc. 
They should not weigh more than 70 lbs. Also, the maximum size of these items should not exceed 108" (girth and length combined). 
To Conclude
Third-Class Mail is an excellent option to send out marketing materials at affordable rates. It is slower than the other USPS mailing options, but you can track your mail delivery status on the USPS website. 
PostGrid's direct mail API can help you design, print, and mail items via all USPS mailing classes. It can also help you with your campaign timeframe and budgeting. 
Some of our impeccable features are:
HTML design templates

API integration

Mail Presorting 

Per-piece tracking

Campaign reports
To know more on how we can help you print and mail your First-Class, Priority Class, and Third-Class Mail items, sign up here.
Ready to Get Started?
Start transforming and automating your offline communications with PostGrid
SIGN UP
REQUEST A DEMO