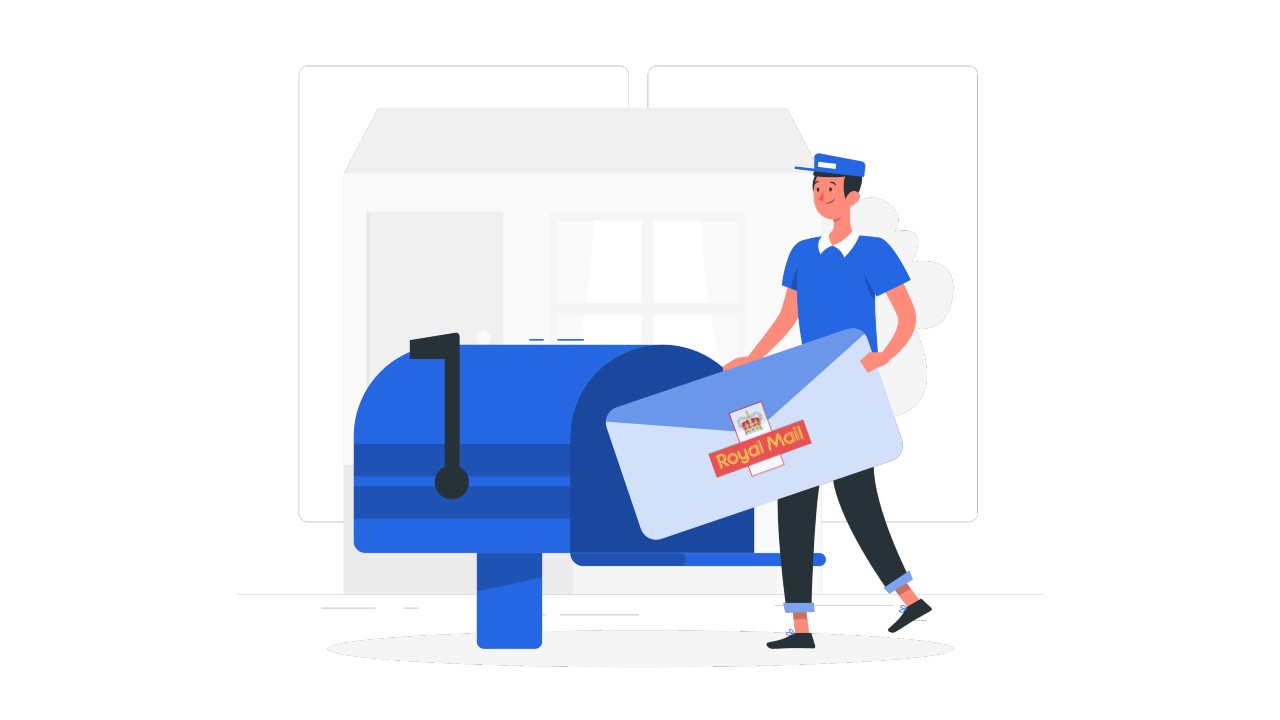 What Is Royal Mail and How Long Does It Take?
Ever heard about Royal Mail UK? Maybe or maybe not! Perhaps, you may have received some mail items from the UK through the Royal Mail Group.
If you are still unaware, allow us to throw some light on this esteemed company.
To begin with, Royal Mail is the primary and oldest postal organization in the UK. It has been providing its postal services for many centuries and is perhaps the best service provider globally.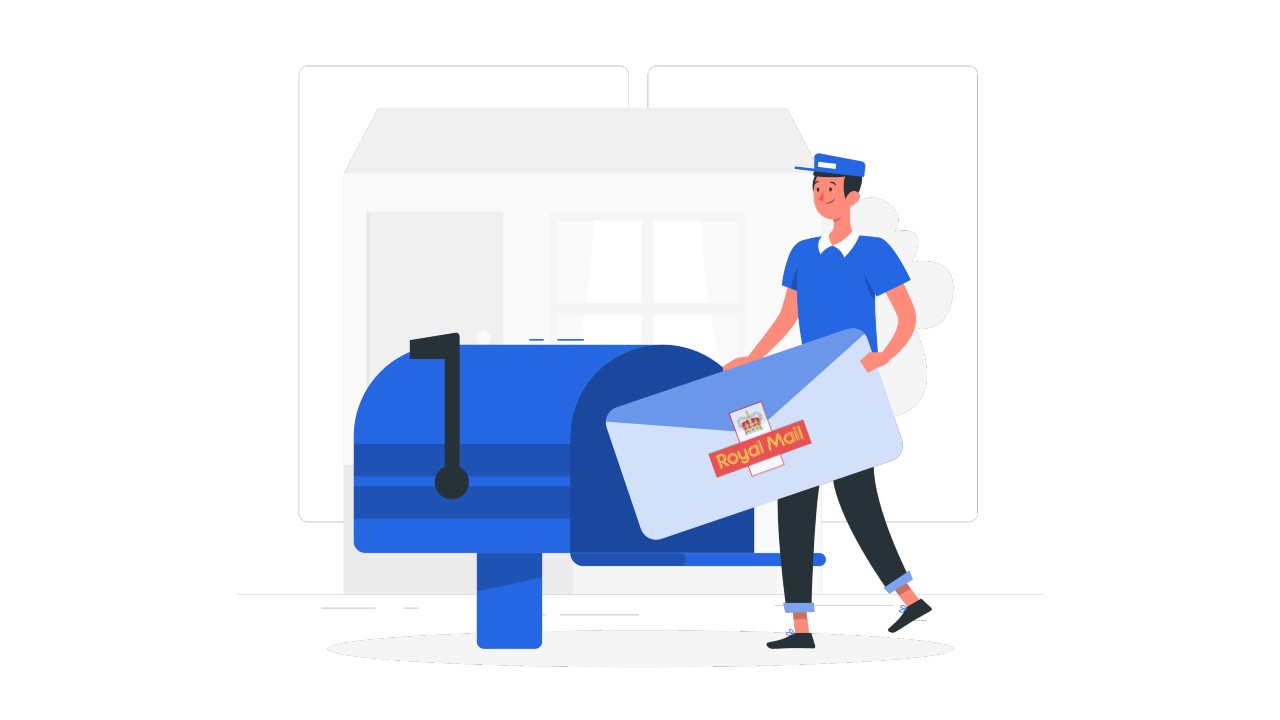 In short, Royal Mail forms the national mail service in the UK. It delivers postal mail to millions of people in the United Kingdom like the United States Postal Services (USPS) does in the US.
Apart from domestic services, it is also well-equipped with international postal services. Royal Mail does an excellent job delivering mail items to over 230 countries. So, if you live in the US, you can easily receive mail from the UK via Royal Mail.
However, the time frame to deliver international mail is much more than delivering domestic mail. So, you have to be a little patient. But, again, there are specific options that help you get your mail faster.
But… wait!
What are these options? How long does Royal Mail take to the USA? What is the fastest Royal Mail delivery?
In this blog, we will cover everything you need to know about Royal Mail. Also, we will discuss the answers to the above questions to give you a better idea about the working of this organization.
What Is Royal Mail?
Let us start with knowing what is the UK postal service. As we said above, Royal Mail is the prime postal service provider in the UK. It offers mail delivery and collection services through its post offices.
Every year, Royal Mail delivers billions of letters and parcels. Hence, you can imagine the number of people working with Royal Mail and the huge chain that it has created across the country.
As of 2019, there were 162,000 permanent workers employed with Royal Mail. Also, around 18,000 more workers were employed temporarily during November and December to handle Christmas mail as the demand increases massively during the holidays.
Royal Mail has several mailing options for sending mail within the UK. But, its international mailing options are no less. You can avail of these options for reasonable prices compared to other courier companies that charge a lot more.
To send something, you can drop your letters and parcels in a post or parcel box. If you own a business, you can request your local post office for regular pickups. These mail items are then taken to the Royal Mail sorting offices and further sent for deliveries.
The Rich History of Royal Mail
The British mail service first came into existence in the year 1516 as Royal Mail Group plc. Royal Mail Group Limited is a subsidiary of the Royal Mail Group plc.
With time, the Royal Mail Group developed two brands, namely Royal Mail (for letters) and Parcelforce Worldwide (for parcels).
It all started in 1516 when Henry VIII assigned the 'Master of the Posts' position to someone. This position was created and appointed by him to manage the incoming and outgoing mail in the country. Later, in 1710, this position was renamed as 'Postmaster General' as we know it today.
This event was the first significant milestone in the establishment of Royal Mail. Another vital highlight is the introduction of postal stamps—a concept that was later adopted by the whole world.
The first-ever stamp called the 'The Penny Black' came into use in 1837. Following the Royal Mail's footsteps, France also adopted the concept of postage stamps in the next decade.
Like other postal organizations, Royal Mail too was under the control of the government for hundreds of years. But, things began to change in 2006 when the government opened the postal market for competition, leading to the end of a 350-year British Empire's monopoly.
In 2013, the British government listed most of its corporate shares on the stock market. Two years later, it also sold the remaining shares making Royal Mail a publicly owned company.
This way, centuries of government ownership over postal services saw an end. Now, the UK citizens enjoy the services of a modern company that offers far better services than a crown corporation.
Now that you know what is the Royal Mail, let's move ahead and learn about its functioning!
Royal Mail Address Format and Guidelines
This section is beneficial as it tells you how to format a mailing address according to UK standards.
Please find the Royal Mail address format below:
Recipient's name
House/unit number and street address
Locality name
Town
Postcode (print or write in capital letters)
Recipient's name: It is best to use the person's full name with an appropriate title, like 'Dr' or 'Cptn.' This line should always come above the mailing address. Refrain from writing the recipient's name anywhere else on the envelope.
Suppose you are mailing something to an organization. In that case, you can add the organization name on the second line, below the person's name, followed by the below mentioned:
House/unit number with street address: These two aspects of your mailing address should always be on the same line. Take care to add directionals to your street addresses whenever needed.
Locality name: You can skip this line if you can. However, if you do use this line, write the correct village or area name.
Town: Write the town name in capital letters. This line should not have anything else other than the town.
Postcode: Again, the postcode should be written or printed in uppercase letters. Make sure to leave a space in between.
Find an example of a UK address below:
Miss Jane Holland
5 Castle Street
LIVERPOOL
L16 5NT
Find some additional tips below to write a UK mailing address correctly:
Write the name and address on the bottom-left corner (frontside) of your envelope or parcel.
Mention the return address on the bottom-right corner (backside) of your mail.
Use legible handwriting or print the mailing address.
Leave enough white space around the address.
Place your postage towards the top right on the front side.
Avoid using commas and full stops.
You don't need to add the country name for domestic mail items. However, the format is a little different for mail going to the US.
The format for writing a US address is as follows:
Mr. Joyce King
036 Krog Street
ATLANTA GA 30307
UNITED STATES OF AMERICA
It is preferred to add ZIP+4 codes, though 5-digit ZIP codes are also acceptable. Also, you can write the abbreviation USA instead of the whole thing.
Postal Codes in the UK
As compared to ZIP codes, postal codes in the UK are a bit complicated. They work in almost the same way, but there are some minor differences.
For starters, ZIP codes are a coding system used by the USPS to identify the mail destination and speed up the delivery process. On the contrary, postal codes help track the mail location.
Also, ZIP codes are numeric, and UK postal codes are alphanumeric, making them more similar to Canadian postal codes.
Now, UK postal codes are called postcodes. They are six to eight characters long (including a space) and have two sections—outward code and inward code.
The outward code forms the first part and typically has three to four characters. In contrast, the inward code always has only three characters.
There are four parts hidden inside these two sections:
Postcode area

Postcode district

Postcode sector

Postcode unit.
The postcode area denotes a geographical location divided into postal districts. Furthermore, postal sectors are subdivisions of postal districts, and postcode units are subdivisions of postal sectors.
Hence, postcodes are all about narrowing down the mail destination while also describing the entire location at large. 
To understand postcodes better, let's take an example:
AB1 9TH
POSTCODE

Outward code

Inward code

Area

District

Sector

Unit

AB

1

9

TH
Outward Code
The outward code is two to four characters long and consists of the postal area and district. As said above, it indicates a prominent geographical location and is often the city code. For example, the postcode area 'B' is for Birmingham, 'EH' is for Edinburgh, and 'AB' is for Aberdeen.
Outward codes consist of:
Postcode area: In our example, the postcode area is AB which indicates the city of Aberdeen. Postcode areas are either one or two characters long and often correspond with city names.
Postcode district: The length of postcode districts is also between one to two characters, and the second character is sometimes an alphabet. In the above example, the digit '1' is the postal district.
Inward Code
The inward code is always three characters long and follows the digit-letter-letter format. Its components are:
Postcode sector: This one is tricky! The postcode sector is the entire outward code, the space, and the first digit of the inward code. So, in this example, it is AB1 9.
Postcode unit: The last two letters of the inward code are the postcode unit (TH). These characters are like ZIP+4 codes that indicate delivery routes. They could either correspond to an entire street to small sub-sections of large buildings. Sometimes, businesses receiving a massive volume of mail get unique postcode units.
We understand that postcodes can be confusing. So, use the Royal Mail postcode finder here to confirm postcodes before writing them on your mail.
Post Offices and PO Boxes in the UK
There are 11,500 post office branches spread across the UK. So, you are likely to have a post office nearby where you can visit during working hours.
Some of these are standalone stores, whereas others are part of certain retail outlets like WH Smith. You can recognize post offices in the UK by red oval signs.
Larger post offices have machines that allow you to calculate and print postage yourself. Such self-service machines can help speed up the work and attract lesser crowds.
But, if you are planning to visit smaller post offices or the ones inside a retail outlet, it is advisable to avoid peak hours.
Apart from mailing letters and parcels, you can also find a range of other postal services at UK post offices. Some additional services that specific post offices offer are:
Banking and financial services like mortgages, insurance products, personal loans, and savings accounts. 

Home internet services.

International money transfer via Western Union.

In-house currency exchange.
Please remember that the scope of these services differs from branch to branch. 
Along with post offices, there are also several PO Boxes. By several we mean, there are 115,000 post office boxes in the UK. 
If you want to keep your mailing address private, you can consider using PO boxes. It is also an excellent option for home-based businesses and individuals that have shared accommodation.
Royal Mail Domestic Services
Royal Mail provides many domestic mailing options that differ in price, convenience, tracking, and mailing speed. So, you get to select from a plethora of options depending on your needs.
Royal Mail 1st Class
It is one of the most commonly used Royal Mail services, and you may have questions like how long does 1st class Royal Mail take?
But, first, let us clarify what is Royal Mail's first class takes. The prime feature of this option is that you can get your mail delivered the next day itself, including on Saturdays.
However, deliveries are done only on working days and are not guaranteed. So, you cannot mail one day before Christmas and expect your mail to land on the recipient's doorstep on Christmas day.
The other features include:
Insurance coverage of up to £20*

Letter prices starting at £0.85 (up to 100g)

Standard charges irrespective of the destination

You can only send mail weighing up to 20kg

Optional Royal Mail Signed
What is Royal Mail Signed For?
It requires Royal Mail to take the recipient's signature on delivery. Hence, you get proof of delivery which is crucial for sending documents. 
Many people ask- how long does 1st class mail take to the USA? But, please note that 1st class mail is only a domestic mailing option. There are a completely different set of mailing options for international locations, which we will discuss ahead. 
Royal Mail 2nd Class
The second class mail option is very similar to the first class, except that its deliveries take up to 3 days. Hence, you can send less urgent mail at a slightly lower cost through this option.
Other features include:
Prices start at £0.66 for 100g letters

Standard rates for all UK addresses

Insurance coverage of up to £20*

Also delivers on Saturdays

Signature on delivery available through Royal Mail Signed (for an added fee). 
Royal Mail Tracked 24
The above two options have no tracking options. So, if you think about how to track a letter in Royal Mail, here's your solution. 
As the name goes, Royal Mail Tracked 24 is all about completing deliveries within 24 hours. Hence, if you want to send something very urgently, you can use this option. 
Find below its features:
SMS and email notifications to keep the

customer informed

£100 insurance coverage

Tracking until delivery

Flexibility to change delivery options

Prices starting from £4.02
Royal Mail Tracked 48
After knowing what is Royal Mail tracked delivery, let us discuss more options that offer mail tracking! 
Tracked 48 helps you send your mail within 48 hours. Again, you get a tracking number to help you track your mail items right up till delivery. 
Though the postal service aims to deliver your mail within 48 hours, it can take up to three days. The other features are the same as Tracked 24, and rates start at £3.60.
Special Delivery Guaranteed
Do you want an option guaranteeing delivery? What is Royal Mail Special Delivery Guaranteed?
With the Special Delivery Guaranteed option, you can assure that your mail arrives the very next day. Hence, this option guarantees delivery and the delivery time both. 
It also comes with a money-back guarantee. You get full tracking, signature on delivery, and insurance coverage of up to £500. 
There are two broad options for you:
Next-day delivery before 9 am

Next-day delivery before 1 pm
They have a massive rate difference even though both the options won't look very different to you. 1 pm deliveries cost you only £6.75, whereas 9 am deliveries cost you a whopping £22.26.
Royal Mail Same-Day
It is one of the fastest delivery options available with Royal Mail. 
Some fancy features that come with this option are:
Automatic insurance coverage of up to £2,500

Available 24 x 7 for 365 days a year

Email confirmation on delivery

Fully trackable
What is Royal Mail express delivery?
Well, express deliveries are related to sending parcels. All the above options are for sending letters. If you want to send parcels up to 30kg, use Parcelforce Worldwide. The delivery time is between one to two working days, and prices start at £12.12.
International Mailing Options
How long does Royal Mail take to deliver to the USA? What are Royal Mail international delivery times? There is no way of answering these questions without discussing Royal Mail's international mailing options. So, find these options below:
International Economy
International Economy is one of the cheapest options to send your letters and lightweight parcels abroad. You can send a maximum of 2kg through this option, but the rates start at as low as £1.45.
There are other benefits like free returns on failed deliveries and a £20 cover.
But, use it only when you are not in a hurry as the deliveries take up to 2 weeks. Find the delivery timeframes for different countries below:
Western Europe – up to 2 weeks

Eastern Europe – up to 5 weeks

Australia – up to 12 weeks

Asia and Africa – up to 8 weeks
But, the question remains- how long does Royal Mail International Economy take to the USA? Well, it takes six weeks to deliver to North America and eight weeks for South America. 
International Standard
If you don't want to wait for many weeks to get your mail to its destination country, this option can help you. 
Find below its features:
Free returns for undelivered mail

Europe deliveries within 3 to 5 working days

Insurance coverage of up to £20

Prices start at £1.70
But, how long does Royal Mail International Standard take to the USA?
The answer is – only 6 to 7 working days. Yes, this option can get your mail delivered to the US in only a week.
International Signed
If you want to track your mail items, you can use the International Signed option. However, please note that Royal Mail offers to track only until the mailpieces are within the UK. 
The best feature of International Signed is the signature on delivery. It doesn't matter where your mailpiece is going; you can get the recipient's signature as proof of delivery. 
Other features include: 
£50 insurance coverage

Free returns

Additional insurance coverage of up to $250

Rates start at £6.85
If your mailing address is within Europe, Royal Mail can deliver your mail within 3 to 5 working days. Mailing to the US and other international countries can take anywhere between 5 to 7 working days. 
Please note: You cannot use this option for sending mail to PO Boxes as the postal workers cannot take a signature in that case.
International Tracked
The above option may not be ideal for those who want to track their mail until delivery. So, Royal Mail also has the International Tracked option to help you with it. You can track everything from the moment you drop it at the post office to the second it is delivered. 
Other features include:
Online delivery confirmation

Free returns on undelivered mail

Compensation coverage of up to £50

Additional cover of £250 for an added fee

10% discount on online purchase

Rates begin at £6.75
It takes 3 to 5 working days to complete Europe deliveries. Other international deliveries can take around 5 to 7 days.
International Tracked & Signed
Do you want a mixture of the above two options? Royal Mail has got you covered with their International Tracked & Signed option. This way, you can get the benefits of both—you can track your mail till its delivery point while also getting a signature on delivery. 
Other features include:
Online delivery confirmation

Free returns

Insurance coverage of up to £50

Additional cover of up to £250

Rates starting at £6.85
All deliveries within Europe are completed in 3 to 5 working days. Worldwide deliveries can take up to 5 to 7 days.
What Is Royal Mail Tracking Number?
After discussing so much about tracking options, you may wonder things like 'how do I track my Royal Mail International?'
It is easy to track your mail items through the Track and Trace service. But, make sure that your items are eligible for tracking.
Click here and enter your reference number to track your mail. You get a reference number at the time of posting. It is also often known as the tracking number.
How many digits is a Royal Mail tracking number?
Most of the time, a tracking number is alphanumeric and has nine digits. However, several other tracking number formats also exist. 
The different tracking number formats that you are likely to come across are:
UK Tracking
Two alphabets and seven digits (for example, HJ8931576)

Four alphabets and ten numbers (for example, BBBB0000000000).
The tracking number and its format depends on where your mail is going.
International Tracking (Exports)
Two alphabets and nine digits followed by the alphabets GB (for example, NK035789165GB)

12 numbers (for example, 123456789079)
So, if you send something to the US or any international location, expect your tracking number to look like this. 
International Tracking (Imports)
Two alphabets followed by nine digits and again two alphabets (for example, AA987654321AA)
You can find the tracking number on your receipt or the mail item's label. If it's on the label, note down this number before you continue mailing the item. 
It is your responsibility to keep your receipt safe. Once it is lost or torn, getting the number again to track your item is tough. 
Also, please note that no other information like the address and recipient name can help you track your items.
Reasons Why Your Tracking Number Is Not Working
Sometimes, your Royal Mail to USA tracking does not work due to some reasons, and they are:
It has only been a day since you posted your item. The Royal Mail tracking system needs some time to get your tracking number up and running.

You may have entered an incorrect tracking number on the website.

If you are the receiver, maybe the sender sent you an incorrect or invalid reference number.

The option you selected for mailing does not have a tracking feature.
In any of the above cases, the Track and Trace website won't return any results. So, be patient and enter the correct tracking number to get your mail status.
On What Days Does Royal Mail Deliver?
Royal Mail delivers on all working days from Monday to Saturday. However, for some mailing options, Saturday deliveries are only available for an added fee.
Does Royal Mail deliver on a bank holiday Monday?
Well, the answer is no. It doesn't matter on what day a bank holiday falls on. Royal Mail does not accept mail deposits and complete deliveries on any bank holiday.
Find below a list of public holidays when the Royal Mail is not functional:
England and Wales
1 January- New Year's Day
2 April- Good Friday
5 April- Easter Monday
3 May- Early May Bank Holiday
31 May- Spring Bank Holiday
30 August- Summer Bank Holiday
25 December- Christmas Day
26 December- Boxing Day
Northern Ireland
1 January- New Year's Day
17 March- St Patrick's Day Bank Holiday
2 April- Good Friday
5 April- Easter Monday
3 May- Early May Bank Holiday
31 May- Spring Bank Holiday
12 July- Bank Holiday
13 July- Non-service day
30 August- Summer Bank Holiday
25 December- Christmas Day
26 December- Boxing Day
Scotland
1 January and 2 January- New Year's Day Bank Holidays
2 April- Good Friday
5 April- Easter Monday
3 May- Early May Bank Holiday
31 May- Spring Bank Holiday
12, 19, 26 June- Local Holidays
3, 10, 30 July- Local Holidays
14 August- Local Holiday
30 August- Summer bank holiday
20, 27 September- Local Holidays
4, 11 October- Local Holiday
25 December- Christmas Day
26 December- Boxing Day
Please note that the above dates are from 2021 and are subject to changes.
If you plan to send something on any of these days, you need to reschedule the same or mail it earlier. It will help you get your mail items delivered without any delays.
Undelivered Mail Items
Why does Royal Mail fail to deliver some items? Perhaps, we can list all the possible reasons:
Part of the mailing address was missing, or you didn't write it correctly. Use PostGrid's

address verification API

to avoid such issues. 

The address no longer exists (for example, the building is under reconstruction).

Insecure packaging wherein the address label comes off.

The postage is unpaid. 

There was no one to receive the mail (Royal Mail Signed), or the mail was too big for the letterbox.

The recipient refused to accept the mail.

A security system at the address stopped the postal worker from gaining access to the recipient.

If access to the delivery address is unsafe or impossible, the recipient is called and asked to collect their mail.

The items you sent are either restricted or prohibited. 
So, before thinking about how long does Royal Mail takes from the UK to the USA, make sure you don't want to mail any of the prohibited items. 
Royal Mail Prohibited and Restricted Items
Before you mail anything, please read this section so you can avoid your items from being rejected by the Royal Mail.
Now, there are two types of items, according to Royal Mail. The first type is prohibited wherein you can't mail something at all. On the other hand, the second type is restricted and can be shipped with certain restrictions.
Find below a list of prohibited items:
Aerosols (other than the ones used for medicinal purposes and personal grooming)

Certain alcoholic beverages

Asbestos

Ammunition

Batteries

Clinical and medical waste

Controlled narcotics and drugs

Counterfeit currency, postage stamps, and banknotes

Dry ice

Explosives

Flammable solids

Flammable liquids

Frozen water

Gases

Human remains

Infectious substances UN2814 or UN2900

Lottery tickets (other than the UK ones)

Magnetized material

Living creatures, reptiles, and animals

Matches

Radioactive materials

Poisonous, toxic solids, liquids, or gases

Solvent-based paints, enamels, and wood varnishes

Weapons

Waste, filth, dirt, or refuse

Tickets and other advertisements of illegal lotteries
Some restricted items listed by Royal Mail are:
Alcoholic liquids and beverages

Balloons

Certain types of batteries

Biological substances

Christmas crackers

Guns for sporting use

Human or animal samples

Counterfeit stamps and currency

Living creatures, invertebrates, and insects

Lighters

Perishable items

Certain kinds of radioactive samples and material

Sharp objects
However, this is not an all-inclusive list. Plus, there are some more restrictions and prohibitions when you mail internationally. Please visit this link to get a deeper understanding.
Conclusion
Royal Mail, the national mail service UK, has been in operation for a long time now. It has a vast range of mailing options for you to select. So, you can mail to any part of the UK, US, and the world at large without any issues.
If you need help creating, printing, and mailing your items, try PostGrid's direct mail API. Our features include:
Pre-built design templates

Address standardization and verification

Building targeted mailing lists

HIPAA, PIPEDA, SOC-2 compliant

Real-time mail tracking

Campaign insights and reports

Easy to use dashboard
We can assist you throughout the process so that you can send your items effortlessly and conveniently. Contact us today to know how we can help you send your mail items via the British mail service!
Ready to Get Started?
Start transforming and automating your offline communications with PostGrid
SIGN UP
REQUEST A DEMO