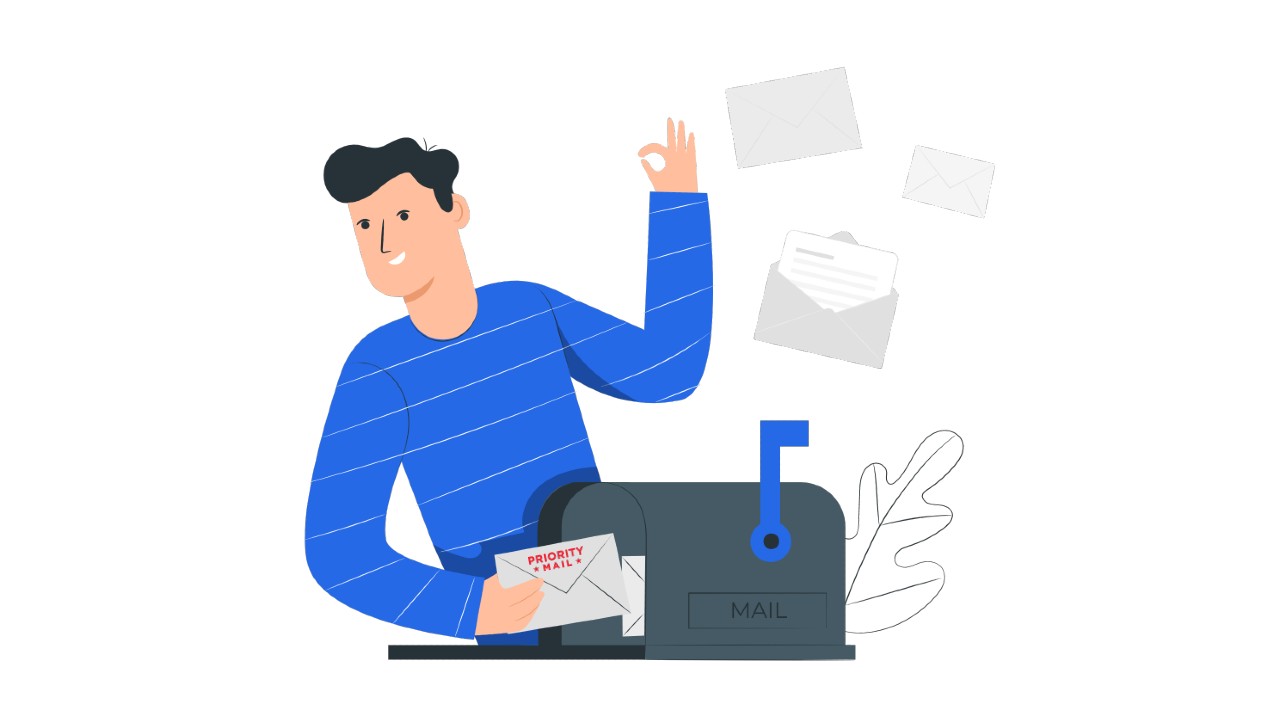 What is Priority Mail and Why Businesses Prefer to Use It?
Postal Mail is still a significant communication channel for many businesses. However, snail mail is not known for being one of the fastest communication channels. Even the First Class Mail from USPS can sometimes take up to five days for delivery.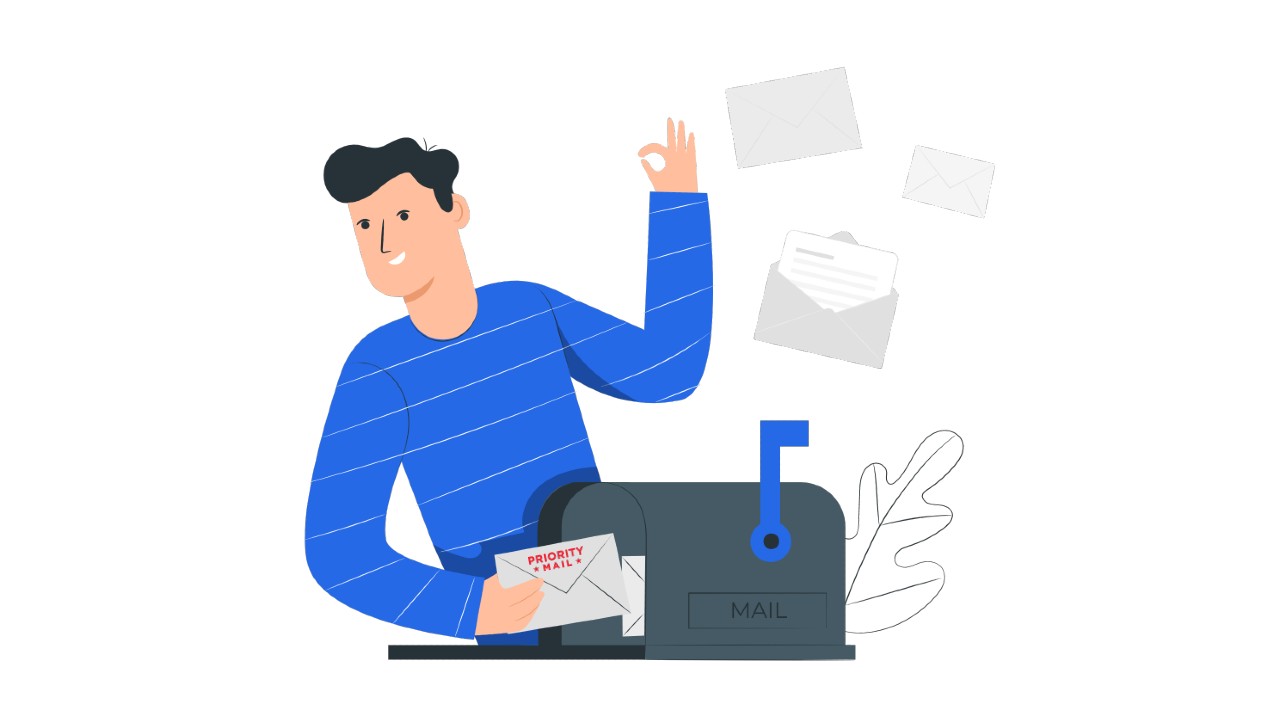 Hence, businesses need a postal mail service to deliver their urgent documents faster. And that is why the United States Postal Service came up with the Priority Mail. It accomplishes everything that a regular or First Class Mail can not.
Whats Priority Mail?
Priority mail is a convenient and cost-effective postal service offered by the USPS. But, what makes it stand out from the rest of the postal mail services is how fast it is delivered. USPS claims that they can make Priority mail deliveries within a maximum of three days.
However, it is not uncommon for USPS priority mail to reach their destination within a single day. Usually, the USPS bases its priority mail on one of the three factors.
Weight
Dimensions
Flat Rate Envelopes/Boxes
Many businesses prefer to use priority mail service over any other postal mail services offered by the USPS. Even more interesting is that it is more expensive than other mailing services such as First Class Mail.
Priority Mail Features Perfect For Business Communication
As you can guess, the USPS priority mail has the perfect features for your postal business communication. It is vital that you understand the different elements of priority mail and how it can help you in business communication.
Six Days Delivery Including Saturdays
The delivery happens on all days of the week except Sundays. Therefore, you no longer have to worry about delayed delivery of your mailer because you sent it close to the weekend.
Mail From Any Post Office
You can send your mail from any local post office, which gives you greater flexibility. It also means you can use different printers closer to the recipient's location to minimize delivery time.
Hand Over The Priority Mail To The Delivery Person
You can also hand the mailpiece to the delivery person when they make their regular delivery. Furthermore, you don't have to pay any extra charge for your prepaid packages.
USPS Tracking IS Available
Priority Mail comes equipped with USPS tracking capability, which allows you to track your direct mail delivery without any additional charges.
Package Pickup and Pickup on Demand Services
Package Pickup is where you can hand over your mailer to your delivery person at the time of regular postal delivery. Pickup on Demand service lets you schedule when the USPS should pick up your priority mail at your home or office address. You can schedule your mail pickup here.
Pay Postage Through Stamps Or Postage Meter
Priority Mail lets you pay postage through regular postage stamps or postage meters. However, you can not pay for Priority Mail postage if you have a United States Postal Service Corporate Account or USPSCA.
Free Postal Mail Forwarding And Return
Another notable feature of Priority Mail is that USPS offers free postal mail forwarding and return service.
Buy Extra Services For Your Priority Mail
You can buy extra services for your mail, such as insurance. Based on the payment method, the Domestic Priority Mail can get insurance worth $50 or $100.
Priority Mail Commercial Services
One of the main reasons why Priority Mail is ideal for business communication is its commercial services. It offers several commercial services which allow businesses to save money and streamline their postal mail communications.
Priority Mail Commercial Base Pricing
Suppose you are a business that pays postage via IBI postage meters approved by the USPS. In that case, you can avail a discount on the retail price. The discounted price is called Priority Mail Commercial Base Price.
However, your mailer must meet specific criteria to qualify for Commercial Base Prices. It includes standards regarding how you print your IBI postage. Additionally, you must also be careful how you transmit the required information to the Postal Service provider.
Priority Mail Commercial Plus Pricing
Businesses can get commercial plus prices for their priority mail, which is even more discounted than retail. To qualify for commercial plus prices for their mail, they should first be eligible for Commercial Base Prices.
Additionally, there is also a volume criterion for getting commercial plus prices for your Priority Mail. Therefore, if yours is a business that rarely uses postal mail, this price is not for you. However, the commercial plus cost can work if you have a customer agreement with the Postal Service.
Like the Commercial prices discussed above, the commercial plus prices also consider how you print IBI Postage. Finally, it transmits the relevant information electronically to the postal service provider.
Priority Mail Commercial Plus Cubic Pricing
Some commercial customers or businesses may be eligible for Priority Mail Commercial Plus Cubic Pricing. Such pricing is also lower than the hefty retail price. Qualifying for the plus cubic pricing is relatively easy. All you have to do is ensure that the mail volume criteria are met.
However, your business must first qualify for Commercial Base Plus Prices before you can access Priority Mail Commercial Plus Cubic Pricing. Also, the package size, type, and weight must be according to the Commercial Plus Cubic standards.
Priority Mail Regional Rate Box
The companies eligible for the Priority Mail Regional Rate Box include Commercial Base and Commercial Plus, customers. There are two forms in which businesses can use the Priority Mail Regional Rate Box.
Regional Rate Box A
It includes top-loading and side-loading box options. The maximum weight supported by Regional Rate Box A is 15 pounds.
Regional Rate Box B
It includes top-loading and side-loading box options. The maximum weight supported by Regional Rate Box A is 20 pounds, and it requires USPS-produced packing.
Priority Mail Vs. Priority Mail Express
Priority Mail Express is a different postal service offered by the USPS. Many tend to confuse one because they don't know the difference between Priority Mail and Priority Mail Express. Originally called Express Mail, Priority Express Mail offers delivery in 1 to 3 business days for domestic mail.
You can even schedule overnight deliveries for most US addresses which even includes PO Box addresses. But, what truly differentiates the Priority Mail Express service from the standard Priority Mail service is that the former is a guaranteed service.
Suppose the USPS fails to deliver your Priority Mail Express mailer. In that case, you can apply for a refund of the money you spent on postage. You can file for reimbursement at the Post Office where you dropped off the package. So, if you want to send a super important document, then Priority Mail Express is your best bet.
What is Priority Mail Flat Rate?
Priority Mail Flat Rate is a postal service that is very similar to regular Priority Mail that we have already discussed. The main difference is that the Priority Mail Flat Rate allows you to pay a pre-set fee for your mailpiece regardless of its weight and destination.
However, there are a few conditions a mailpiece must meet to be considered a flat rate. To start with, a Priority Mail Flat Rate envelope or package must weigh only 70lbs or less. You can get free shipping supplies at the USPS Post Offices or have them delivered to your home or office address free of charge.
Packaging Options
Regarding packaging options, Priority Mail Flat Rate offers six boxes and three types of envelopes in different sizes.
The Priority Mail Flat Rate pricing depends on the box or envelope you choose. In other words, the weight of the package and the distance of travel does not matter in Priority Mail Flat Rate.
Is Priority Mail Flat Rate More Economical?
Priority Mail Flat Rate is not necessarily the most economical option for you because it depends on your unique postal mailpiece. Usually, most sellers prefer to use a Flat Rate for shipping small and heavy packages. But, when it comes to dimensionally large but lightweight parcels, the Commercial service is economical.
Priority Mail Flat Rate allows you to send domestic packages at a flat rate if it does not weigh more than 70lbs. Using Flat Rate, you can send your parcel anywhere in the country without worrying about the distance. Furthermore, the Priority Mail Flat Rate price can start as low as $7.65.
The Priority Mail Retail and Commercial price depends on the package's weight, dimension, and destination. However, if your mailpiece is large, lightweight, and its destination is nearer, then Retail or Commerce becomes your best option.
Priority Mail Pricing
The pricing can change depending on the priority mail service you choose. Suppose you are using Priority Mail Retail or Commercial. In that case, the pricing can vary based on the package's weight, dimension, and destination.
Suppose your Retail First-Class Mail package weighs more than 13 oz. In this case, the package is automatically mailed at Priority Mail service price. However, this weight limit for First Class Mail Service increases to 15.9 oz if you have USPS Priority Mail Commercial Rates.
Also, it's worth noting that you have the option to request a Priority Mail service price if you want to add Priority Mail extra services. However, to do this, your mailer must weigh less than 13 oz and can end up costing you almost double the standard charges.
Priority Mail Flat Rate Envelope Pricing
Sometimes USPS lets you pay the flat rate envelope's price for non-flat rate envelopes. However, for this, your postal mail envelope must be smaller than 12.5″ x 9.5″ Priority Mail Flat Rate Envelope.
Businesses must always try to fit their mail items into Flat Rate envelopes or Small boxes. Why? Because it's almost always more economical than USPS Regional Rate boxes irrespective of the weight and zone of the package.
Priority Mail Regional Rate Box Pricing
The Regional rate might be a new term to many of you. Regional Rate service combines Flat Rate and zone pricing options.
Regional rates require specifically marked boxes, but they can be ordered free from USPS and delivered to your address.
These Boxes work best when delivering to closer destinations and can handle packages that weigh up to 20 pounds.
Priority Mail Commercial Pricing
Commercial pricing offers a discounted postage rate to USPS customers, and it is ideal for businesses. However, your annual shipping volume must be higher than 50,000 units/year for you to access commercial rates. Additionally, you also need to have a contractual agreement with the USPS for getting commercial rates.
Optimize Your Priority Mail Service With PostGrid
Whats USPS Priority Mail mainly used for? In most cases, the answer would be to ensure fast and accurate delivery of postal mail. However, using Priority Mail is not the only way you can do this. PostGrid is an automated direct mail service that can help you optimize your business communication via postal mail.
PostGrid enables you to automate all the time-consuming processes involved in direct mail. You can personalize, print, and deliver your mail through an automated process saving you valuable time. Furthermore, PostGrid also offers an address verification API that allows you to validate addresses and ensure accurate delivery of your postal mail.
Conclusion
Priority Mail from USPS is the perfect way for businesses to reach out to their customers, especially when time-sensitive documents are involved. USPS even offers a Commercial service option to companies for getting discounted rates.
However, you would need to show that your business regularly sends large quantities of mail. Companies must also consider using tools like PostGrid to ensure maximum speed for their direct mail. PostGrid automates all processes involved in direct mail, including personalization, printing, and delivery.
As a result, you can send your Priority Mail faster and with more accuracy. You can even use PostGrid's address validation API to ensure addresses' deliverability and easy processing for the USPS system.
Ready to Get Started?
Start transforming and automating your offline communications with PostGrid
SIGN UP
REQUEST A DEMO