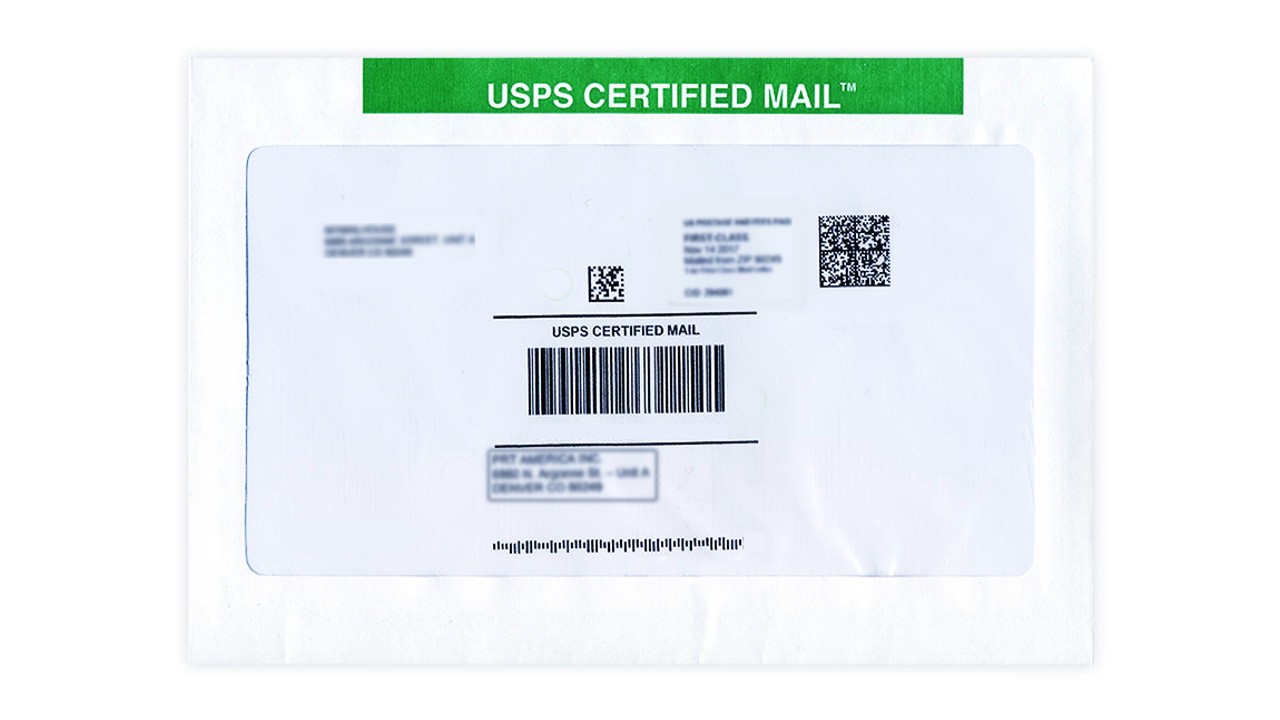 Whats USPS Certified Mail and How Does It Work?
What is Certified Mail?
Certified Mail is a service offered by the United States Postal Service (USPS) that provides proof of mailing and delivery of mail pieces. When you send a piece of mail using Certified Mail, the USPS will provide you with a receipt that includes the date the mail was sent, the address it was sent to, and a unique tracking number that you can use to track the delivery of the mail piece. The USPS will also keep a record of the delivery of the mail piece, including the date it was delivered and the signature of the person who received it.
Certified Mail is often used for important documents that need to be sent with proof of delivery, such as legal documents, contracts, and financial statements. It can also be used for personal mail that is important to the sender and needs to be delivered securely, such as a letter with sentimental value or a valuable item.
To send mail using Certified Mail, you will need to purchase Certified Mail labels from the USPS or a USPS authorized vendor. You will then attach the label to the mail piece and take it to a USPS retail location or drop it off in a USPS mailbox. The USPS will then handle the delivery of the mail piece and provide you with a receipt and tracking information.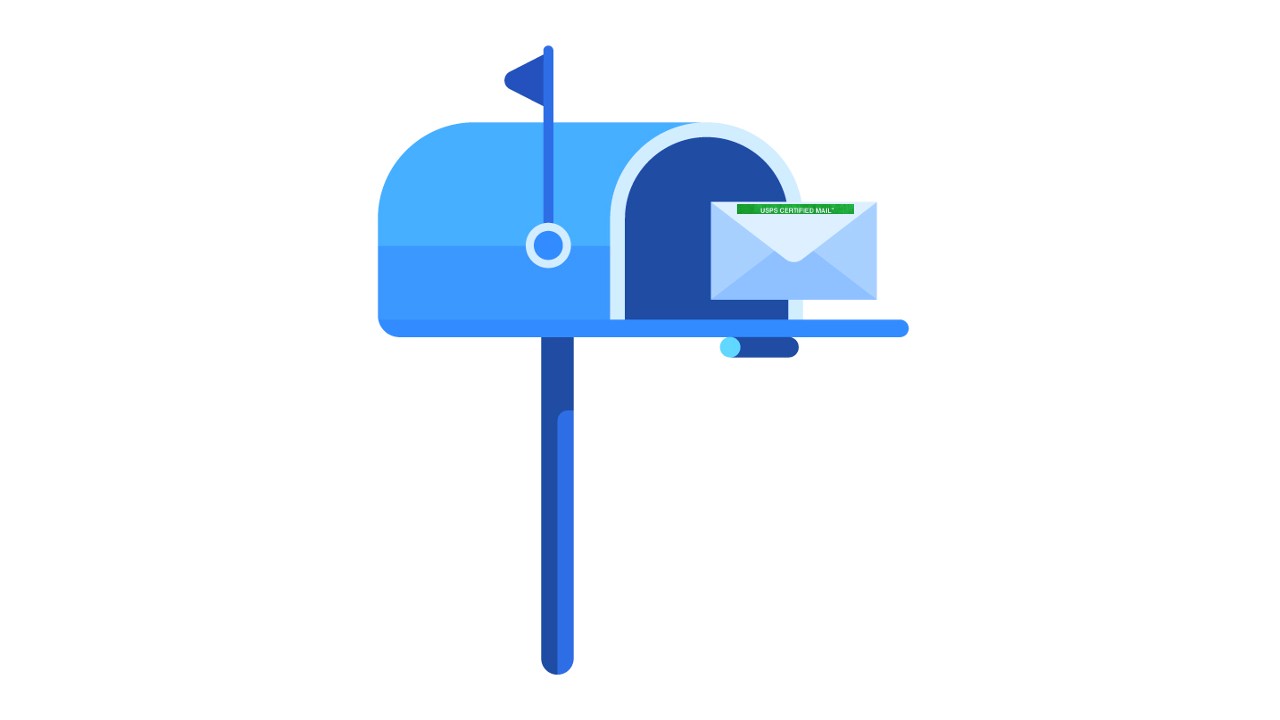 Using this option, you get a mailing receipt that acts as evidence. It comes in handy in case of any legal disputes or other issues. Apart from that, you also get free USPS tracking that enables you to know your item's delivery status. So, you get real-time delivery status and notifications regarding all the delivery attempts.
But, what is Certified Mail? Is it helpful to send other mail items other than crucial documents? You can use it to send anything from marketing materials and merchandise to correspondence, etc.
Some mailers pair their USPS mailing class with Certified Mail to track their items. Therefore, different mailers use it for various purposes, and we will discuss these reasons below.
In this blog, we will also cover how to send Certified Mail and how it is different from regular mail.
Let's begin!
What Does Certified Mail Mean?
Certified Mail is a USPS service that helps you mail securely throughout the US. When you send a Certified Mail item, you get legally-recognized proof of mailing.
The recipients also need to sign for the item to confirm that they received it. Again, it acts as evidence that your mailpiece was delivered to the correct address.
You can use Certified Mail for First-Class Mail, First-Class Package, and Priority Mail items. So, you need to pay the postage (depending on which class you select) and a Certified Mail fee to avail of this service.
Plus, your Certified Mail mailing speed depends on which mailing class you choose and takes anywhere from two to five business days.
Some most helpful and popular features of the USPS Certified Mail option are:
Refund: If you do not get a mailing receipt or electronic verification of your mailpiece within 30 days, you can apply for a refund. However, some items are exempt from it.
Delivery record: The USPS stores the recipient's signature for two years from the date of posting.
Proof of signature: If you want to get a copy of the recipient's signature, you can opt for a Return Receipt (discussed in detail further).
Delivery status: You can view the delivery status through the USPS Certified Mail tracking number you receive while mailing your item.
Mailing receipt: It is advisable to store this receipt for later use.
You can track your Certified Mail items via Bulk Electronic File Transfer Service, phone, or the USPS website. Make sure to keep the mailing receipt safe so that you know your item's tracking number.
How Does the Certified Mail Service Work?
Mailers need to fill the PS form 3800 (see image below) to avail of Certified Mail. You need to mention any additional services that you need in this form. Plus, at this point, you should decide which mailing class you want to use for sending your mail.
The barcoded area on the left is torn and affixed to your mailpiece to enable you to track it. You can keep the remaining part of the form as your mailing receipt.
The USPS first scans the mail at the Post Office, after which it is sent to the automated sorting and processing center. You can view your mailpiece as it passes through every point in the USPS mailing stream.
Finally, the carrier delivers the item to the mailing address after getting a signature from the recipient.
Does Certified Mail Require a Signature?
If you wonder whether Certified Mail can be delivered without a signature, the upfront answer is no!
In cases where no one is present at the address to receive the mail item, the postal carriers cannot deliver it. Instead, they leave a notice and take the mailpiece back to the Post Office.
Then, the intended recipient can take the notice to the Post Office mentioned and collect the item. The item is held for about four weeks before it is returned to the sender.
What Are the Different Delivery Options for Certified Mail?
The regular USPS Certified Mail service only gives you a mailing receipt and tracking number. But, you can avail of some add-ons by paying an extra fee. These add-ons also determine how you want your mail to be delivered.
It depends on you whether you want to get a copy of the recipient's signature or not. Also, you can restrict delivery to only the intended recipient. Here's how:
Certified Mail Return Receipt
Please note that a Return Receipt is different from a mailing receipt. A mailing receipt is the right section of your PS form 3800 that you get while posting your item.
But, you may think- what is Certified Mail Return Receipt? It's a Return Receipt having the recipient's signature mailed back to you as proof of delivery. It is also known as a green card.
You can purchase a Return Receipt from the Post Office while mailing your item by paying an additional cost.
If you do not opt for a Return Receipt at the time of posting, you can do it later as well. The USPS already stores the recipient's signature for two years, irrespective of whether you chose this option or not. So, you can pay the fee and request it at any time until this 2-year period is over.
Certified Mail Electronic Return Receipt
If you want to get a Return Receipt for Certified Mail online, you can request an electronic Return Receipt. In this case, the signature is converted into a PDF and emailed to you.
This option is faster and also costs less.
Certified Mail Restricted Delivery
Many people are confused regarding- what's Certified Mail Restricted Delivery?
However, it is a helpful add-on, and everyone should know about it, so here you go. It helps mailers restrict their mail delivery to ensure that it reaches the right hands.
Basically, under Certified Mail Restricted Delivery, only the addressed recipient can collect and sign for the mailpiece or package. The recipient may have to produce personal identification to verify their identity.
There are options as well to choose from while restricting the delivery of your item, and they are:
Certified Mail Adult Signature Required: Using this option, you can assure that only an adult (21 years or older) can sign for the mail.
Certified Mail Adult Signature Restricted Delivery: This option is a combination of Restricted Delivery and Adult Signature Required. If you select this add-on, the addressed recipient should be over 21 years of age as only they can collect the mail.
Certified Mail Restricted Delivery with Return Receipt: It is the most secure Certified Mail delivery option available. Naturally, it has the benefits of both Restricted Delivery and Return Receipt. But, using this option can raise your costs noticeably, especially if you are mailing several people at once.
What Is Certified Mail Used For?
Certified Mail is ideal for sending sensitive mail items: like:
Legal documents or court papers
Tax audit updates and notifications
Confidential or classified papers
Contracts
High-value parcels, etc.
Though individuals can also use this service, businesses use it more commonly. It helps them send the above documents to their debtors, creditors, high-ticket clients, attorneys, IRS, etc.
We have made a checklist to help you ascertain whether you need to avail of Certified Mail. Use this option only when:
You need a record of mailing and delivery.
You want to ensure that only the intended recipient receives the item.
You need to mail a sensitive or confidential item.
Certified Mail Costs
Now that you know the Certified Mail meaning and features, let's talk about how much it costs:
The USPS charges a fee of $3.75 for every mail item in addition to the postage. 

Offline Return Receipts cost $3.05, and the electronic ones cost only $1.85. 

If you opt for Certified Mail Restricted Delivery, you need to pay an extra $9.75. 

Adult Signature Required costs $6.90 per item. 

The cost of Adult Signature Restricted Delivery is a little cheaper at $7.15. 
Please consider which add-ons you need in-depth and then opt for them as the costs can add up quickly.
Also Read:
USPS Certified Mail Costs
Other Ways to Use Certified Mail
If you want to avoid going to the Post Office and filling the forms, try other options to send Certified Mail. The solution is using labels to send your items. You can buy these labels online and affix them to the mailpieces you want to mail.
This way, you can benefit from all the Certified Mail features without standing in a queue or putting in any manual effort.
But, also take care to affix the correct number of stamps enough to cover the postage costs.
Once you affix the stamps and the labels, you may drop off your items at any mailbox located in your area. Or you can drop them at your own mailbox for the carrier to collect.
Another option is to buy Certified Mail envelopes. You can then print your mailing details on these envelopes and drop them off at a mailbox. Remember to buy USPS-approved Certified Mail labels and envelopes only.
It is easier to send Certified Mail using these options, and you can also save some bucks. By buying Certified Mail online and opting for Electronic Return Receipt, you can save around $2.20 per piece.
What Is Certified Mail Vs Registered Mail?
You already know that Certified Mail is sent along with First-Class Mail, First-Class Mail Package, and Priority Mail items.
Registered Mail is also used with these options but takes a little longer to arrive. It is used for more valuable things, and the packaging is sturdier compared to Certified Mail.
Find below some more points to help you understand the differences between Registered Mail vs. Certified Mail:
Registered Mail costs start at $13.75, whereas Certified Mail rates begin at $3.75 only.

Registered Mail is insured up to $50,000. There is no insurance coverage included in Certified Mail unless you buy it separately.
The only similarity is that both Certified Mail and Registered Mail have free USPS tracking and give you proof of mailing and delivery.
Over to You
Certified Mail is an effective and affordable way to track your mail items and ensure that they reach the correct recipient. But, you may find it daunting to fill the forms or buy and use the Certified Mail packaging materials.
Hence, PostGrid's direct mail API is here to assist you throughout your mailing process. Apart from mailing, we also help you design and print your items in two business days only.
PostGrid has a vast range of features like address verification, HTML templates, per-piece tracking, etc. You can explore more by signing up here.
Ready to Get Started?
Start transforming and automating your offline communications with PostGrid
SIGN UP
REQUEST A DEMO