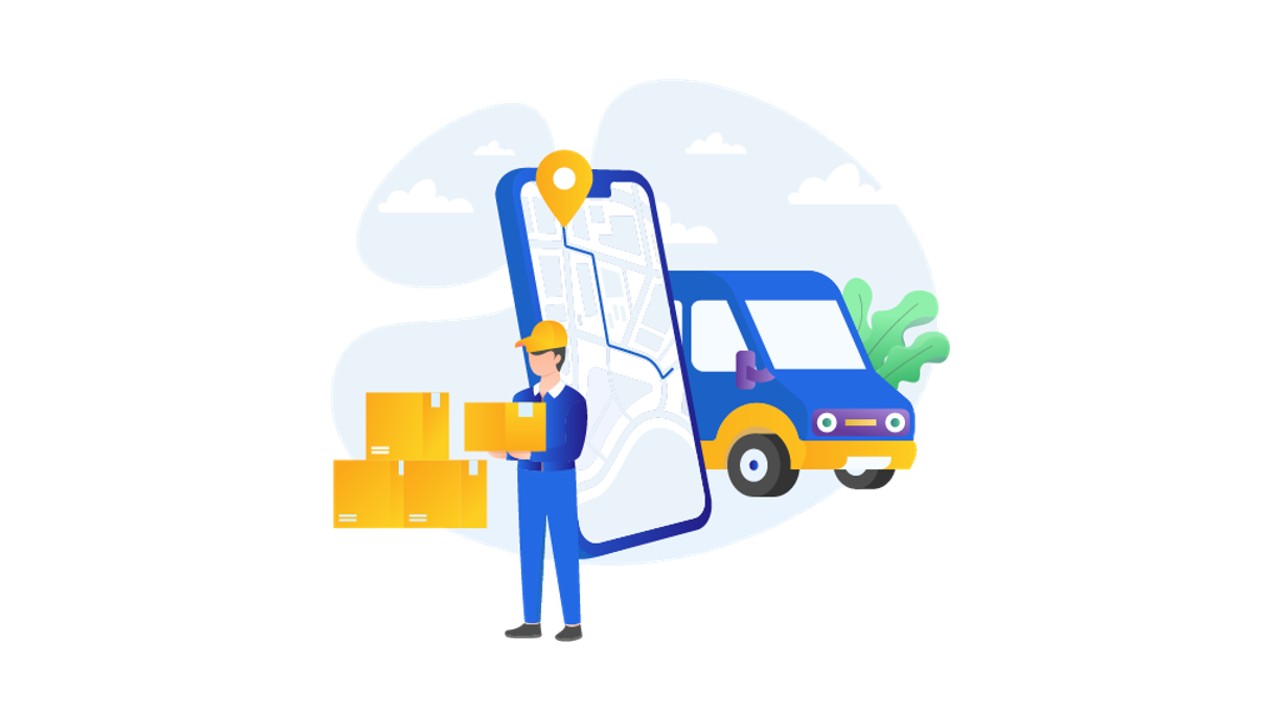 What is In-Transit and How Long Does USPS Transit Take?
Tracking a package you recently sent by any primary shipping agency like USPS is much easier today than ever. Also, thanks to technological evolution, tracking down packages, letters, or even postcards is now just a matter of a few clicks and is very accurate.
Yes, today, you can easily track your shipment. You must enter your tracking number into any online tracking tool (or any major search engine, including Google). As a result, you will receive an immediate USPS tracking update.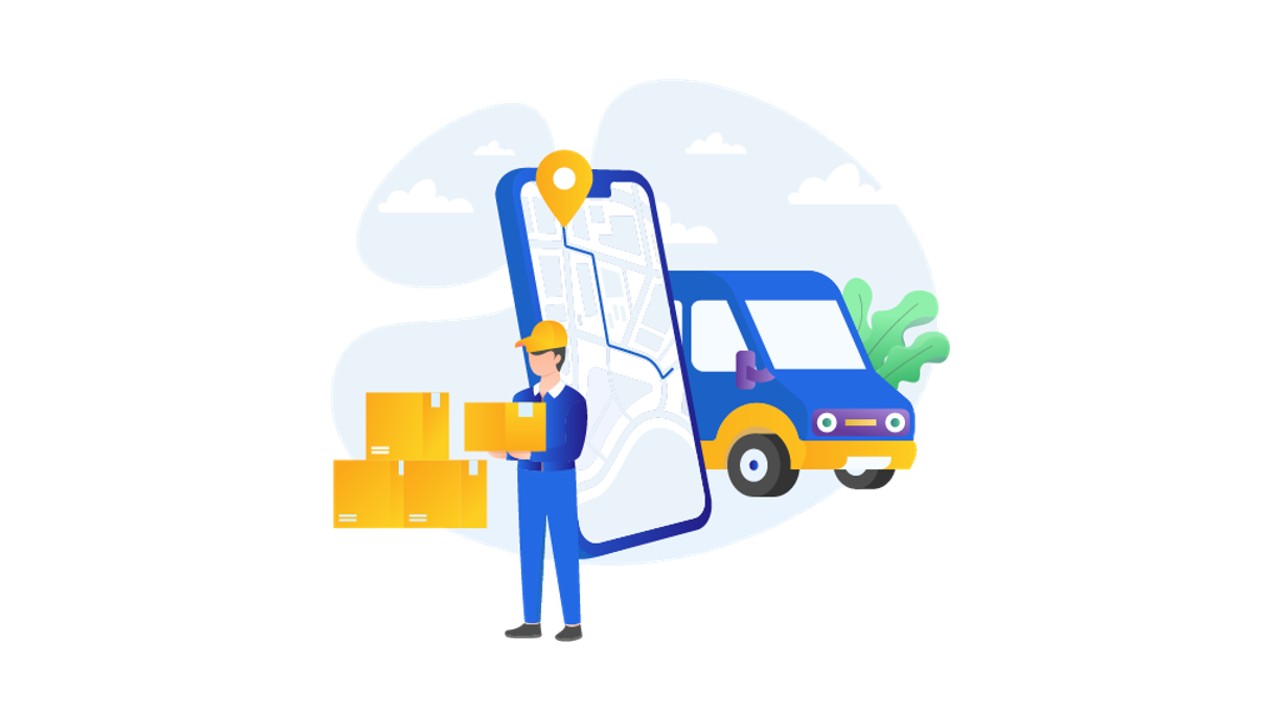 The information highlights the whereabouts of your package or mail pieces. Furthermore, it includes aspects like the last scan, if your item is currently in transit, and an update about when your item is anticipated to arrive.
This gives you more context for the information you receive- Agree?
These updates have definitely improved things, and you can figure out what is going on with your package. On top of that, you can access something as big as IN-TRANSIT!
So, below we dig deeper into details and define In-Transit USPS and everything else related to the same. In this guide, we will decipher what your shipping information is trying to tell you.
Let's get right into it!
What Does In-Transit Mean?
In-Transit is a tracking status provided by USPS. It means when the parcel is between the shipper and the receiver. Additionally, the mail piece is transported by the sender to the recipient.
When your mail begins highlighting In-Transit once you track it, such an indication means that your mail is still on the road to reaching its destination.
To answer the question: what does in-transit mean USPS?- In a better way- Let us imagine a scenario where you decide to drop off a package at the USPS or local postal office. Your mail items will be transported to a distribution center and then to the other center. Now, here the chances are that these distribution centers are often located hundreds of miles away. It means that it can take days for your mail to reach a distribution center.
All parcels are scanned and processed at every distribution center. Also, your status will highlight "in-transit" as long as your mail item is still en route to reach its destination.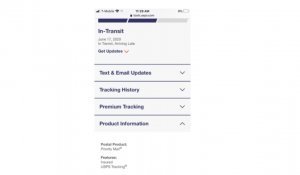 Also Read: In-Transit Arriving Late USPS Meaning
Status: Currently In-Transit: What else To Know More?
Even though the above explanation pertains to USPS, it is also true that delivery companies such as FedEx and UPS also provide a detailed insight into your package along with other delivery-related information.
Accordingly, if you have been wondering, "What does in transit mean USPS? From the explanation above, we tried giving you the answers. Basically, the parcel is still on its way to its final destination. But, diving more into the details- The status of a parcel can be marked as in transit once it is tracked, implying that it is still on the road.
Alternatively, your delivery status may highlight in transit even if it is in the warehouse of the USPS. Essentially, it identifies your mail piece that is still not delivered to a recipient.
Parcel in transit for a week? Let us now go through some of the delivery aspects regarding the same.
How Long Does In-Transit Take?
As mentioned above, until your package has been delivered to your recipient, the status of the package will show- In Transit. Here, you must understand one thing, especially, whenever you are thinking about how long does UPS transit takes.
Keep in mind, that there is no specific time for which your package can be delivered.
For example, it is possible for your package to arrive sooner than anticipated. And, you may experience delays as well. Here is what exactly you must consider:
Custom Delays: 

It is a situation when your parcel is

currently in transit

or may be stuck in transit for days. Additionally, the package you send will not arrive at its destination until some point in the future. To overcome this, you have to ensure that the chosen delivery company follows government restrictions concerning their activities. 
Stuck Due to Weather Conditions: 

If your mail item at companies like

USPS in transit to the next facility is stuck

due to bad weather, expect slow transit times. It is imperative to remember that delivery companies use sophisticated and advanced technologies. Remember, mail items will not reach their final destinations on time if such systems fail to perform as expected during conditions like heavy rains, snowfall, or more.
Parcel In Transit For a Week Due to Traffic: 

Holdups in traffic can cause delays in transit worldwide. It is not a guarantee that USPS will not run into such difficulties in major cities, even though many tools can help you with route optimization solutions to provide real-time tracking and analysis.
High Shipping Volumes During  Festive Season:

In addition, you should consider this when asking something like

how long does in-transit take?

Usually, mail items take time to reach their final destinations during festive seasons due to high shipping volumes. It is because there are lots of people shopping and sending parcels to various locations.
Delivery Failure or Failed Attempts: Customers can sometimes cause delays- yes, now that's true, as well. In this case, the goods arrive at their final destination but cannot be delivered by the driver. It will then be necessary to return the parcel to the closest delivery location.
The delivery of goods, mail items, or even packages can vary according to all these factors. Depending on the location, some may get their packages within three days while others may have to wait longer.
What Are the Destinations Your Mail Piece Is Moving Ahead Through?
Still, asking- what is the parcel in transit meaning? Or Where is my package during In Transit?
During the course of shipping, your package is liable to pass through different facilities or destinations (more than one), and it  may include the following:
Several Processing Centers

Regional Delivery Hubs

Local Post Offices
A USPS package is usually processed in a processing facility, which is the fastest stopover. A processing facility manages high-volume mail efficiently, routing pallets of mail items or packages to the next step in the chain as quickly as possible.
If packages are separated from their original pallet and then re-combined with those going to smaller processing centers out of the country, packages may sit in regional hubs for some time before being shipped out.
Furthermore, your packages will be delivered to your PO Box, virtual address, or physical address by a local post office. Before your package arrives at any of those destinations, you may receive a status update stating that the item is currently in transit.
Package Is Delivered to the Recipient- Will it Still Show Currently In Transit?
The fate of your package upon arrival at a new destination is dependent on the nature of the destination, the distance separating it from the rest of the shipping in the journey, and the steps that you have to take to get it to your local post office.
Adding more to this, a processing facility is a small part of the huge chain that moves packages along the USPS shipment infrastructure. As packages move through regional hubs, they typically arrive as huge bundles on pallets.
Moving ahead by explaining the parcel in transit meaning!
The regional hub is a large processing facility where individual shipments separate from their original traveling pallets that make up large pallets. It is possible to combine these packages with others headed in various directions, and then reroute them on their way.
While your package is on its way to its final destination, it is likely to pass by many of the different USPS delivery facilities. Because your package has so many stops along the way, you might see "The Item is currently in Transit to the Destination" pop up several times in your delivery status!
What Other Tracking Updates That You Will See Apart From In Transit?
A status update entitled "In-Transit" is less illustrative than the one we just highlighted and it usually does not have a geographical location associated with it. Customers receive this status update to see the exact location of their packages. Tracking updates associated with the "Currently in transit" may include:
Also Read:
How to Return Mail to Sender?
Why is In-Transit Important for Businesses and Individuals?
We must recognize the benefits of in-transit in the dynamic world of logistics, transportation, and shipping. It is the period in which a shipment is in the process from one point to its final destination. There could be multiple benefits to having this visibility of the shipment's journey.
Visibility Brings in Trustr
It is one of the significant benefits of in-transit that people enjoy daily. People can track its progress in real-time when a mail or package is in transit. Both shipping companies and recipients can access important information about the box and the delivery time.
It is essential to ensure delivery on time and to the right destination. Moreover, the recipients can also reduce their stress and anxiety about the delivery status.
Shipping Companies Can Ensure Accountability 
In the age of stiff competition, shipping companies want to build credibility by ensuring delivery accountability. These entities are responsible for the secure delivery of packages to the customers. The in-transit phase lets them get the correct information to track packages and acknowledge potential delays or issues.
Accountability is essential in maintaining trust and credibility between shippers and recipients. The recipients get an assurance that the shippers are handling their packages safely and securely throughout the shipping process.
Shipping Companies Can Plan 
The in-transit status helps shipping companies to plan and optimize their routes and schedules to streamline their delivery operations. It can reduce the time and cost of transporting packages drastically.
Delivery optimization is essential, especially for large-scale shipping consignments that require transportation over long routes.
In-Transit Brings Customer Satisfaction
A delivery process that provides transparency to the customers will always bring satisfaction to the end users. Customers will feel more valuable and more satisfied with the shipment service when they gain visibility into the entire shipping process.
By taking crucial steps to optimize the shipping process, shipment companies can improve their level of service and ensure higher customer satisfaction.
How Long Does a Parcel Stays in-transit?
Customers must know that the estimated delivery time is only an estimation, not a statement of real delivery time. It is the average delivery time to send a package to its destination.
The estimated delivery time might depend heavily on the total distance and the service you are booking.
If you are booking a standard shipping service, you won't be getting a specific transit time for delivery.
In case you are booking an express shipment or freight, you will get a specific delivery time depending on the destination's location, volume, and type of shipment. However, various external factors can also have a significant impact on the actual delivery time.
Tips to Ship Your Package Faster
Faster delivery requires more than choosing the best shipping option.
There are a lot of things that you need to consider to increase the pace of your shipment delivery. These are some critical tips to consider;
Select a delivery address where someone will be present to sign for the package.
Make sure that the person receiving the package has acceptable identification proof.
If you send a package to someone, ensure that you have access to real-time tracking. Thus, the recipient can also follow the progress of the delivery.
Keep tracking the package during its shipment journey to learn about potential issues. You will have real-time information and take action accordingly.
You can check the shipment status every day until the package arrives at its destination.
What is In-Transit Status Over a Week?
This status might occur when the parcel is not moving in a week. It indicates that the package is stuck somewhere in the process, and we will receive an update soon.
However, these could be some of the possible reasons behind this delay;
Incorrect packaging
Oversize or overweight package
Traffic issues or critical weather conditions
Undeliverable package
Incorrect or incomplete address
The mail items or package is lost or damaged in transit
Custom Clearance
USPS Tracking Message
Remember, if you have a package shipped to an address in your town, city, state, or across the state, you may still notice the parcel in transit for a week or even for days as an update. Now, this process is specifically used by the United States Postal Service (USPS) when compared with other postage delivery companies.
The following are other status updates you might see from the USPS when your package is shipped:
Information Received: ELectronic Shipment: This status update is always visible before the USPS receives a package. Usually, before it is actually shipped out. It appears most often when a tracking label is generated by a third party, and printed by the USPS itself.

The USPS offers online tools for creating shipping labels for online vendors, business owners, and others running their own businesses. As of the mailing, USPS has not yet handed off your packages to them, so your packages are currently being prepared for shipment.

Mail Acceptance: Your tracking information will display "Acceptance" as a status update once the postal Service has received and accepted your package. If the package is dropped off at the USPS directly, then this is the first status update that follows the one highlighted above.
Processing by the Facility: This status means that the facility where your package was dropped off or a local sorting facility has already processed your package. It is now getting ready to move through that facility and onto the next step in its journey.

As soon as you see this update appear on your tracking information, you will know your package has been bundled up with other packages for efficient moving across the state or country (or even internationally).

Departed From the Facility: It is simply letting you know that your package has not just passed through the facility but has also left that facility. You will receive this update after the one just mentioned above. Furthermore, it means that the package is en route to the next delivery hub for the destination at that point in time.
Currently In-Transit: As we mentioned earlier, the term "In-Transit" refers to a scenario where the shipment is working its way between two locations at the same time – in this case, between USPS facilities. Your packages may be on board USPS trailer trucks, trains, cars, or even in the air using USPS air freight. Lastly, Currently In Transit means that your mail item is currently moving and not stuck somewhere between the shipping and delivery phases.
Arrival at Unit: You will generally see the status of "Arrival at Unit" on your tracking information after your item has been scanned at the final USPS hub before moving forward to the last delivery address.

In case your package is at your local post office, it will be loaded onto a delivery vehicle soon. However, if it is in a regional hub, it will be delivered to your PO Box by then. Ultimately, when you see this alert, you should know that delivery is imminent.

Package Out For Delivery: A status update that is quite self-explanatory is "out for delivery." In essence, this means that your package has been sent for delivery. The package should be delivered to your location on the same day (or to your PO Box).
Delivered: We all anticipate this USPS status update the most. This is the one that announces that your mail item has finally made it through the system. And, It is waiting right at your doorstep, PO Box, or in your mailbox.
Companies must communicate with their customers throughout the process to ensure transparency and accountability.
Suppose an individual is waiting for a package to arrive. In that case, they should be able to track the package and ask specific questions about the shipment. USPS is a leading postal service that prioritizes communication by making parcel updates available to customers.
Individuals can use their text tracking system from the official USPS website. It helps them to receive delivery timings, status, pickup notifications, exceptions, etc.
Customers can learn the status of their shipment by texting 28777 with their tracking number. Additionally, they can use a keyword and their tracking number to find answers to their specific questions.
They can use the following keywords for USPS texting;
Help: Send this text to USPS to get information regarding their tracking system.
Pickup/Pickup/UP: You can check if the package is available at their local office.
Alert/ Alerts/AL: It informs users about exceptions to their delivery. For example, there are delays due to traffic or weather problems. They also have the option to reschedule the deliveries of their packages.
AP: Users can get a list of past activities about the package.
AF: You can get a list of future activities about the package.
AA: Besides reviewing past activities, users can also view future ones.
DND: Users can receive notifications on any failure in delivery attempts.
Delivery/Date/Update/When/FD/TD/Today: It helps the users to know about the expected or guaranteed delivery date.
Stop: Users won't receive further notifications from the text tracking system.
All: It helps users to get every update for their shipment's past, present, and future.
FedEx Tracking Messages
FedEx also has its SMS messaging system to release updates about shipments. Users can send an SMS on 9880971225 with "TRACK" to get the exact status of their package. They can also text "Follow" to the same number and then respond "YES" to the consecutive message to start getting automatic updates for their shipment.
There are no additional messaging charges to use the FedEx tracking system.
Better Manage Your Mail Pieces With Tools like PostGrid
If you are looking for a better way to manage your direct mail campaigns and deliveries – without having to check with the local postal authorities for on-time deliveries then PostGrid is certainly something worth considering. PostGrid is the industry's leader in direct mail automation and allows you to track all your packages, parcels, and pieces of mail instantly upon delivery through its easy-to-use dashboard.
Apart from providing you with real-time tracking or highlighting that a mail item is currently in transit– The other reason why you should opt for PostGrid is- Companies are adopting API-oriented solutions to build their internal systems in part because these solutions enable them to tailor workflows to the specific needs of their clients and establish business communications. It is not uncommon for "prepackaged" software to require specific work. The nature of our APIs is that they enable businesses to do their work in a way that fits their needs.
Our goal with PostGrid was to create a standalone direct mail management system that can handle bulk campaigns, triggered drip campaigns, and deliveries. Yet we recognized that our customers' native systems and platforms must also be integrated with our platform for additional capabilities. And, trust us, that is exactly the functionality of our Print & Mail API.
With PostGrid Direct Mail API, your developers can easily integrate it with their systems thanks to its REST architecture. Also, the REST API runs over HTTP, so your developers are likely familiar with this technology. Our printing and mailing API can be used to connect our platform to yours if you lack resources or need assistance to create, manage, and deliver your mail pieces.
The Last Words
The convenience of having everything delivered to your door saves a lot of time and effort. However, it can be frustrating to wait for it or to look at the CURRENTLY IN-TRANSIT status from time to time. Thanks to tracking numbers, you can keep track of the status of your delivery with the major shipping couriers.
It can be irritating to see that your package is in transit for a few days, but nothing can compare to the anticipation you feel when you receive an out-for-delivery notice.
Last but not least, you should have gained an understanding of what in transit means in different delivery companies after reading this article. For any further questions, we recommend contacting your company so you can get an explanation.
However, if you are just as curious as our other clients and want to know more about PostGrid– You are at the right place. Sign Up today and let us help with everything that you are looking for in terms of direct mail automation.
Good luck!
Ready to Get Started?
Start transforming and automating your offline communications with PostGrid
SIGN UP
REQUEST A DEMO