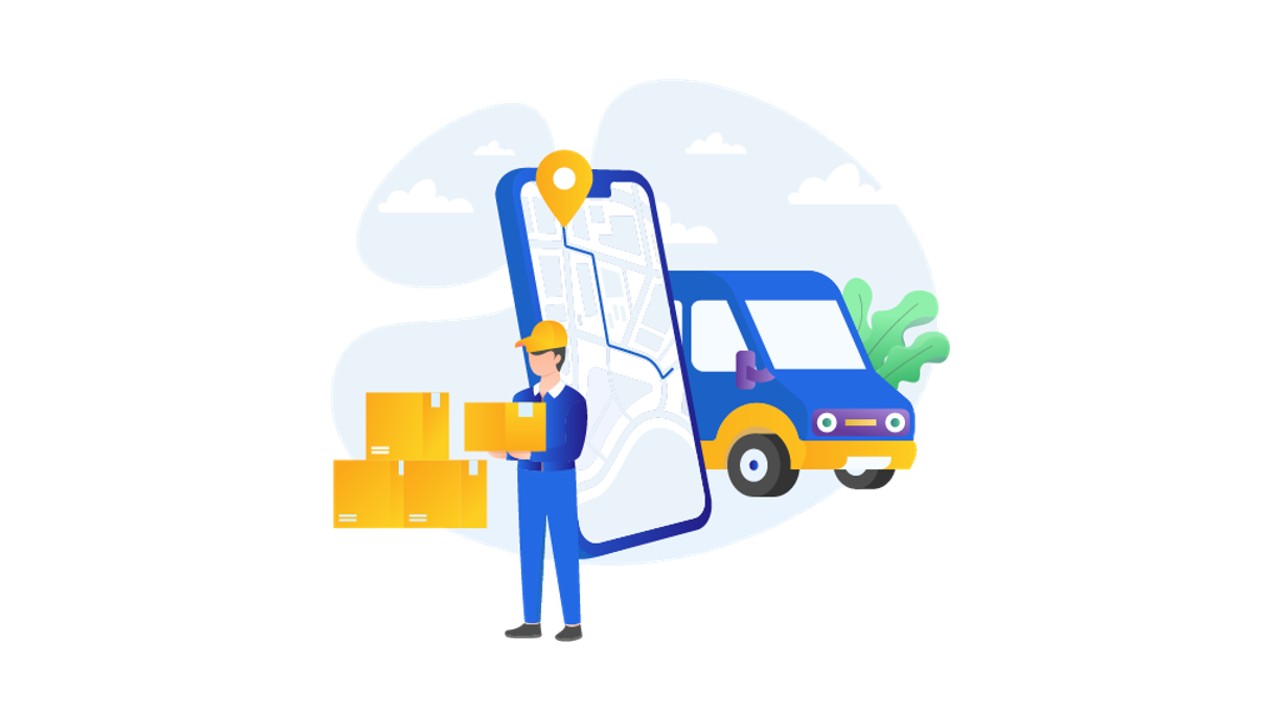 USPS Tracking Not Updating in Transit: 4 Steps to Take to Solve USPS Tracking Issues
The United States Postal Service (USPS) has been up and running for several decades, having an excellent reputation in the mailing industry. This world-renowned postal organization delivers hundreds of billions of mailpieces yearly.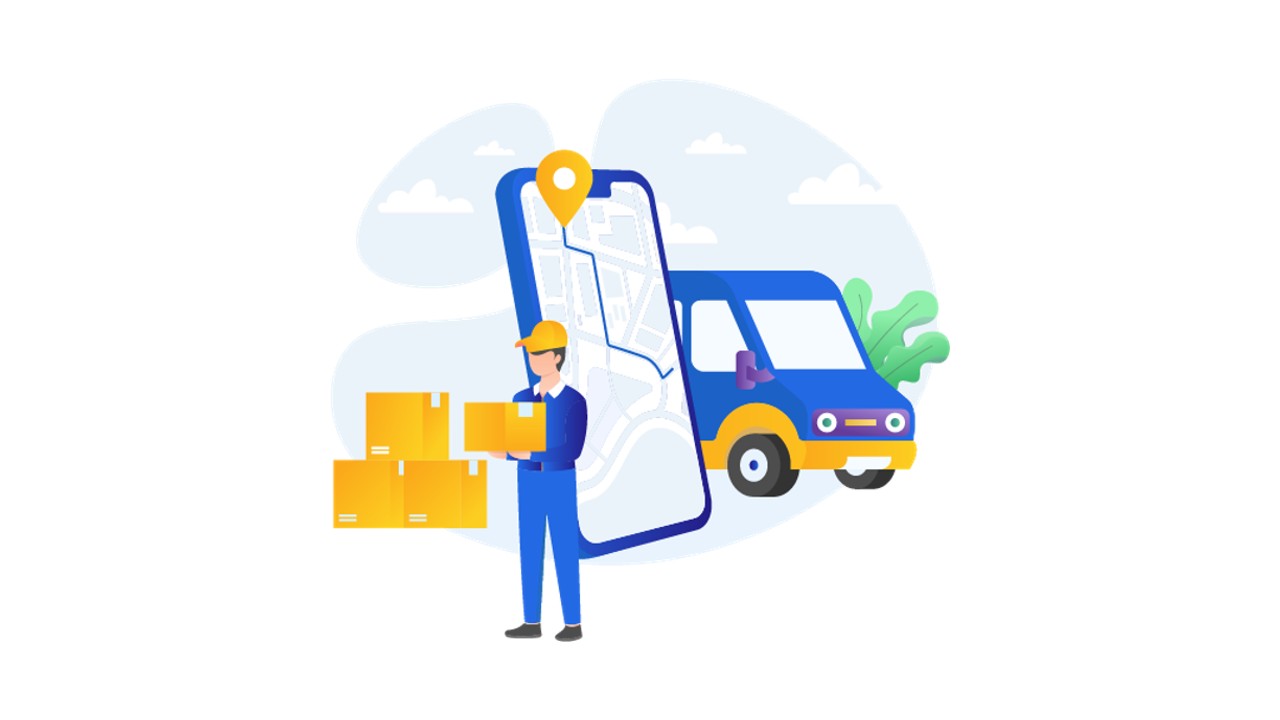 Unlike 20 years ago, you now get a tracking number on most USPS mailing services. It helps track your items as they move along the USPS system and keeps you updated. However, sometimes, USPS tracking not updating can be a real problem! After all, an organization processing millions of items per day tends to run a little slow or face some issues now and then.
The USPS also issued a notice stating its deliveries have been slower than usual because of the Covid-19 outbreak. Since 2020, it has been hiring several temporary employees to help fulfill ever-surging demands.
But, you may want to track your items urgently or get an item delivered as soon as possible. The USPS not updating tracking can be frustrating and worrisome at such times. So, what can you do in such situations? What are the reasons for USPS tracking not updating in-transit problems? This blog will answer your queries and help you know your mail status effortlessly. Let's get right to it!
What is USPS Tracking?
The United States Postal Service enables you to track mail and packages from one location to another during shipment. They can gather information regarding package status, its date and time, delivery date, and other updates during transit. 
Customers rely on USPS to monitor their packages to ensure they reach their destination on time and safely. This tracking facility is available for various mail and packages, including First-Class Mail, Priority Mail, Priority Express Mail, and even international shipments.
To take advantage of USPS tracking, customers can visit the official USPS website or use their mobile app and enter their tracking number to receive up-to-date information.  
Features of USPS Tracking 
USPS enables customers to avoid fear and anxiety over the status of their shipments. These are some key features of USPS tracking that customers enjoy; 
Real-Time Tracking 
Customers can get real-time updates on the status and location of their shipments. They gain complete information on when their package was ready for pick up, its journey through various USPS locations, and when it left the last facility for final delivery.
This transparent visibility of the delivery process helps businesses win their customers' trust and loyalty. 
Notifications through Emails and SMS 
Customers can receive tracking updates through email or text messages to keep track of shipments. Furthermore, they can customize these notifications to get updates on specific milestones in the shipment process. 
Delivery Confirmation Update
It is essential to inform customers about delivery confirmations instead of leaving them in oblivion. USPS tracking confirmation emails and notifications with the delivery date and name of the recipient. It gives peace of mind to their customers expecting these shipment deliveries. 
Signature Confirmation 
Tracking by USPS allows customers to determine whether their packages require the recipient's signature for delivery. 
. Thus, this tracking not only adds the recipient's name but also keeps their signature in the system. 
The Shipment History 
The American postal system goes through a long chain of complex processes. USPS tracking allows you to track a package throughout its entire journey. It is possible to determine the location of the mail item throughout its journey.
Tracking with Multiple Options 
The USPS tracking facility is available for various mail and package types. Customers can track their First-Class Mail, Priority Mail, Express Mail, and even international shipments. Thus, they have a wide range of options to suit their needs. 
The precision of USPS Tracking 
People often have huge concerns about the precision of USPS tracking. Above all, USPS is famous for updating the tracking numbers whenever a package reaches one of its facilities or trucks. 
Thus, location tracking is quite precise as it tells when a package enters or leaves a facility or truck. However, customers can't track every package's real-time movement. 
USPS Tracking for International Packages 
It is also effective for tracking international shipments. However, there could be a few shortcomings that might make the tracking get stuck. 
Firstly, the parcel might be going through a customs clearance process to start its journey for delivery in another country.
Secondly, the parcel might get stuck if the sender didn't put the correct address. The package is either returned to the sender or stuck in the mailing ecosystem. Moreover, the COVID-19 global pandemic also reduced the number of international flights. Thus, international mailing speed is witnessing a significant drop. 
Private shipment and courier services like FedEx and DHL have their transport fleet with trucks and planes for international shipment. International mail doesn't have direct routes like regular mail, so it might take significantly longer to deliver international mail. 
The tracking might be sufficient for sending a local post to a recipient. However, it won't track the mail during transit to another overseas location. 
What if USPS Tracking Number Doesn't Work?
The USPS tracking number should work on the USPS server at any cost. However, if a tracking number is not working, there could be an error at the USPS end. Their servers could be down, or USPS might have problems updating its tracking information. In some cases, USPSI may need help discovering your package from the start. 
Time Necessary to Update USPS Tracking 
Updating the USPS tracking information might take between 24 hours to 5 days, depending on what's happening behind the scenes. In this regard, users must remain patient while USPS tracking stops updating. 
If it still needs to satisfy the users, then they can contact the team of USPS to learn more about USPS tracking problems. Additionally, they can keep checking the tracking system by following these steps; 
To check the status of the tracking system, users can go to USPS – Track & Confirm, find their mail piece using specific criteria and provide additional details according to the label. Then click "Track" to check whether the USPS tracking number is working. 
If they feel that the USPS tracking updates need fixing, they can reach the customer support team to explain their problem. The support team might ask several questions to verify their identities. They will provide users with the right solution or suggest waiting a few hours. 
How to Track Your Package When USPS Tracking is Not Working?
Many people need help with tracking numbers not working or updating problems while using USPS tracking. These problems usually take place during special occasions like festivals or sales.
They receive a large number of packages to process. To increase the pace of the delivery process, they avoid scanning the barcode and directly delivering the package. 
USPS often skips package scanning during the peak season to save time. Thus, you don't need to worry about the updates on the tracking information. However, you can still implement the following method; 
You can wait until they update the tracking information. 

Send a text message using the USPS Text Tracking features with your tracking number to 2USPS (28777). 

Call USPS customer support to learn about the current package tracking status. 
There's no need to have anxiety or fear if you cannot track your package. You will get your package soon, right at your doorstep.
Why is USPS Tracking Not Updated?
If USPS tracking is not updated, make sure you have entered the exact same tracking number. USPS has a tracking number for each shipment, so you must use the correct number. If the problem persists, there may be a problem on the carrier's end.
There can also be more than one reason you aren't getting your tracking updates on time. Most of these reasons are minor, and you should be able to start getting notifications again soon. However, it is still better to understand how long for USPS to update tracking to help you prepare to handle such scenarios.
Unforeseen Weather Conditions
Harsh or extreme weather, including flash floods, tornadoes, hurricanes, earthquakes, etc., can be a prominent reason for USPS tracking updates being delayed. Such unforeseen weather conditions can slow down the mailing process and stop your mailpieces from moving ahead of the USPS infrastructure. Thus, your items may be kept for a longer time at a postal facility than expected, leading to the tracking updates staying the same for a couple of days.
For example, if you mail something from California City to Grand Forks, there are multiple stops on the way. In this case, your mailpieces have to battle several weather conditions, from sunny days to excessively cold temperatures. Thus, it is not unlikely that your mail may take longer than usual to reach the destination, getting stuck at some points for several days. Therefore, it is advisable to know the climatic situation of the place you are shipping—to prevent yourselves from worrying about USPS tracking not updating.
Another way inclement weather conditions hinder the delivery process is through damaged barcodes. If your package barcode is damaged and the USPS worker cannot scan it further, there are higher chances of your first-class tracking not updating on time.
Mail Not Updated or Scanned
The USPS workers may miss out on scanning a package, which could be why the USPS tracking not updating. It is also possible that the carrier may not change your item information every step of the way. Thus, the tracking details may get updated only at a few stops. This happens rarely, you can still expect it to be a common reason for your USPS tracking updates being delayed.
The USPS does an excellent job of scanning every mailpiece at every facility. Yet, there are still a few items left behind. Using batch scanning, the USPS updates the details of different groups or pallets of mailpieces together.
Furthermore, postal employees do not always scan your items upon their arrival at a postal outlet. They might do it at the time of departure, causing delays in updating the delivery statuses. If you send out items via Priority Mail or Priority Mail Express and your USPS tracking not updating, try to check back again after a few hours. You can sign up for a USPS account and get regular email and text notifications.
Package Delayed or Not Moving
We often get the query- how often does USPS update tracking?
The short answer is 24 hours, but we will cover more on it shortly.
Though the update time is as less as 24 hours, it is not what happens throughout the year. During the holiday season, almost every individual and business send holiday greetings. Companies may also send season sale coupons, discount offers, etc., to persuade their prospects and drive sales. Therefore, the USPS faces a significant rise in demand during the holiday season, from Thanksgiving to New Year's.
Naturally, the USPS works faster throughout October, November, and December to meet the growing demand. Still, it is impossible to process every item as soon as they reach the Post Office. Hence, if your USPS tracking not updating, there are chances your item hasn't started moving yet.
Apart from a logjam, there are many more reasons for an item to be delayed, like:
Truck malfunction
Driver's illness
Flat tires or other similar setbacks, etc.
The USPS remedies such issues as the earliest, but it may impact the delivery process for at least a few hours. Therefore, your mailpieces may start moving later than usual, leading to your first-class tracking not updating.
Also read: PostGrid and Zapier Integration.
Mailpiece Lost In Transit
Unfortunately, USPS cannot deliver every mailpiece to its destination. Some items get lost in transit or are misplaced, especially when you ship items with an incorrect address. Mail with inaccurate or invalid addresses gets lost more often as they don't have a proper destination. They can confuse postal workers and lead to several problems like delays and mail returns. However, you may not get lucky sometimes, and your items may get lost because of incorrect address information.
Therefore, lost mail items can be another reason for USPS tracking not updating. You can avoid it by double-checking your mailing addresses with an address verification API like PostGrid, ensuring deliverability. It can help you standardize and validate your database beforehand to speed up the delivery process and prevent your items from being lost because of inaccuracy.
Remember, your packages may also get lost owing to some uncontrollable reasons. They might fall off the USPS's conveyor belts or get destroyed by the postal equipment. If such things happen, your mailing status may not be shown on the website and lead to first-class tracking not updating.
Mailpiece Already Delivered
If your USPS tracking has not been updated for a long time, the reason could be that the item is already delivered. Typically, your carrier needs to update the item status as 'Delivered' right after handing it over to the resident or dropping it off at their mailbox. But, it is common for postal workers to forget to update your delivery status.
The USPS tracking not updating but delivered is not a big problem as the status would get updated eventually. You can wait for the website to show 'Out for Delivery' in a couple of hours. Or, you can contact the recipient personally and inquire if they got your package.
Apart from forgetting to update your status, it is also possible that the carrier was unable to scan your item because of a damaged barcode. Hence, keep checking your tracking status a few times before taking further steps.
Moreover, the USPS also states that some items are scanned only after delivery. Therefore, you may not get any updates throughout the journey and directly receive a delivery notification once they are delivered. It happens, especially in the case of First-Class Mail—a mailing service that does not offer to track envelopes. If you want to track First-Class Mail items, you need to pair them with Certified Mail or Registered Mail.
Why Is My Item Marked Delivered But Has Not Reached the Destination Yet?
It can be frustrating to see your USPS status not updating or showing as delivered when the item has not reached you yet. But, please note that it may happen a few times as a mistake by the USPS workers. They may update the status as 'Delivered' instead of 'Out for Delivery.' In that case, wait for a few hours for your carrier to show up and hand over the item to you before you call up the Post Office. 
However, if your tracking status says 'Delivered,' looking around your house to check if someone received it is not a bad idea. The carrier could have dropped your item in the mailbox or placed it on:
The porch

Garage

Exterior doors

Other places where the postal worker can place your item safely, etc.
Also, check your mailbox twice as some mailpieces are kept separately from regular mail. If you cannot find the item anywhere and it has been 24 hours since the USPS tracking did not update, you can email a service request to the USPS. 
How Often Does USPS Update Tracking?
All mail items are updated every time they leave a postal outlet. Hence, you can expect the carrier to scan your items when they:
Reach the Post Office

Arrive at every postal facility spread across various cities (depending on the mailing distance)

Reach your local Post Office

Are out for delivery

Reach the destination
If you are mailing over a long distance, your item will have more stops. Thus, you may get more notifications or updates than usual. On the contrary, if you mail items locally, you may get an update directly after the delivery. 
As said earlier, First-Class Mail items do not get scanned if you don't purchase an add-on service. Hence, while mailing First-Class Mail items, you cannot expect to receive any tracking details. 
After scanning, the USPS system may take up to 24 hours to update the details. If your USPS tracking not updating for more than this time frame, the reasons we discussed in this blog could be the culprit. 
What to Do If USPS Tracking Not Updating?
Here, we have mentioned some quick and simple steps that you can undertake to inquire about your mail item if your USPS tracking has not been updated.
Contact the Post Office Customer Service
The easiest and fastest way to inquire about your USPS tracking not updating after drop-off is to call the Post Office directly. This option is also viable for those mailers who have several additional queries or need to offer extra details about their package.
The USPS asks mailers to call the number—1800 275 8777 to get in touch with their customer support team. It enables you to discuss your situation in-depth, give your tracking number, and let them provide you with some information regarding your mail. The USPS representative on call may ask you to wait for a couple of minutes or even tell you that they will update you in 24-48 hours. It depends on the available tracking information they have at their disposal.
There are two more phone numbers where you can call—1800 344 7779 for technical support and 1800 222 1811 for delivery tracking. Calling on any of these numbers or emailing at the email address provided on the USPS website can help you understand why your USPS tracking not updating in 2023.
Wait a Few Days
Often, there is no need to worry about the USPS tracking not updating today. As discussed above, the reasons can be minor, like delayed scanning. Thus, if your status isn't updated at the moment, it might be done after a few hours. You can check back later to see if there have been any changes.
It is advisable to wait for at least five working days before contacting the USPS regarding the USPS tracking not updating in transit arriving late. Your mailpiece may likely show up in a few days, or the tracking information may get updated at the very least.
Visit Your Local Post Office
If you want to have a face-to-face conversation with a postal worker and ask them why your USPS tracking not updating, going to the Post Office is your best bet. Some people may prefer this option as they might feel that they might get more speedy answers this way. Furthermore, it is a good option if you have a Post Office not far away from your residence or office.
But, remember to carry your mailing receipt to help the person behind the counter provide you with your package details. Without a tracking number, they cannot search for your item on their system and tell you where it is.
If you don't have the time to visit the Post Office, you can stick with the above two options. Either way, try to be patient as the USPS deals with a large volume of items each day, and a few drawbacks should be negligible.
Ensure That You Are Entering the Correct Tracking Number
Having the correct tracking number is crucial to knowing your delivery status. Often, we enter an incorrect tracking number mistakenly, which is why your status shows as invalid or not updated. Therefore, if your USPS tracking not updating for a week, cross-check your tracking number and see if you have been entering the correct one on the USPS website.
Always refer to your confirmation email and USPS mailing receipt to check your tracking number. It should be a 20-22 digit long number without any alphabet or symbol. The tracking number for an Express Mail item begins with two alphabets and ends with 'US.' Also, remember that Express Mail tracking numbers are only 13 characters long.
If the carrier cannot deliver your item, they might leave an orange slip on your doorstep. This slip also contains the tracking number, which you can enter on the USPS website to learn your item's delivery information. Look out for such notices if your USPS tracking not updating for several days.
Luckily, PostGrid's direct mail API helps you track all your sent mail in one go and offers a consolidated view of your delivery statuses. Hence, there is no scope for any manual mistake, and you can access accurate information at any time you need.
When Is a USPS Mailpiece Considered Lost?
After you contact the Post Office about your USPS tracking not being updated, you should wait for seven more days. If there aren't any updates regarding your mailpiece till then, the USPS considers the mailpiece to be lost.
You can then file a Missing Mail Search Request on the USPS website. While doing so, take care to submit all crucial details about your item, like:
Recipient's mailing address

Tracking number

Mailing service

Contents of the package

Dimensions and weight, etc.
To prevent your mail from getting lost or damaged, use sturdy packaging and verify your mailing information carefully. PostGrid's direct mail services can help you do all these things by only clicking a few buttons on your device. Hence, you don't have to deal with USPS tracking not updating or any such problems by yourselves.
What If the USPS Delivers Your Item to the Wrong Address
Unless you don't contact the Post Office with your tracking number, it is hard to know if the USPS delivers your item to the wrong place. If the USPS tracking not updating and the mailpiece didn't reach you, you can call the Post Office and inquire about it. 
Since the postal scanners use GPS technology, a USPS supervisor can trace the location of your item's last scan. However, if your mailpiece wasn't scanned recently, there is nothing more you can do about it. Thus, you can only hope that the recipient calls the Post Office and reports the item. Hence, we cannot emphasize further how crucial it is to write the correct mailing address to help postal workers complete the delivery accurately. 
How Can PostGrid Help You Ship Items Efficiently and Precisely?
PostGrid's automated direct mail services can help you avoid problems like USPS tracking not updating right from the beginning. First, PostGrid assists you in drafting your mail items. It offers several pre-built templates for marketing and transactional items to suit your needs. Hence, you don't need to hire a designer or negotiate editing rates to get your artwork ready according to your requirements.
Then, PostGrid helps you get your items printed and enveloped with Intelligent Mail Barcodes (IMBs) and verified mailing addresses. Hence, there are fewer chances of your mail getting misplaced or the USPS tracking not being updated for a month because of inaccuracy issues.
Also read: 18 Proven Ways to Reduce Printing Cost and Save Money.
Furthermore, PostGrid's print and mail API also ships off your items with USPS in only two business days. You can log into your PostGrid account and access real-time mail updates through your dashboard. Along with the mailing statuses, you can also view your campaign analytics by navigating your dashboard.
Conclusion
USPS tracking not updating is a minor issue and should be resolved within a few hours or days. There are several reasons for your tracking status not being updated—most of which are unpredictable and uncontrollable by the USPS.
Hence, sometimes, the best thing to do is sit back and relax for the status to update or for your item to arrive. Otherwise, you can always get on a call with a USPS supervisor and ask them to give you the details.
To help you, PostGrid assures that your mail items are headed to valid, accurate delivery addresses. It also assists you in presorting your mailpieces and shipping them speedily—helping you ditch the USPS tracking not updating problem. Click here now to learn more!
Ready to Get Started?
Start transforming and automating your offline communications with PostGrid
SIGN UP
REQUEST A DEMO