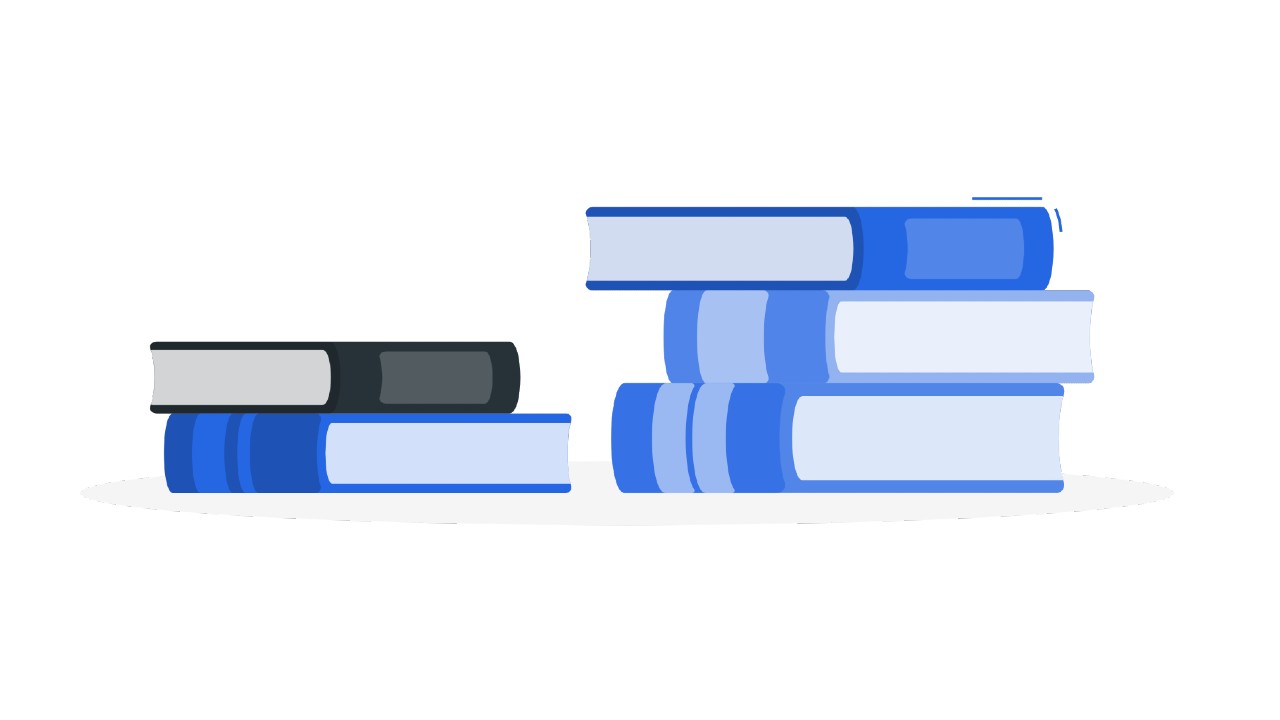 USPS Media Mail for Educational Materials
Educational materials like books, project reports, etc., are now readily available in digital format. However, saving a load of PDF files into a laptop or mobile phone is like safekeeping a needle in a haystack. Hence, most students still prefer using the feasible print and paper format for educational requirements.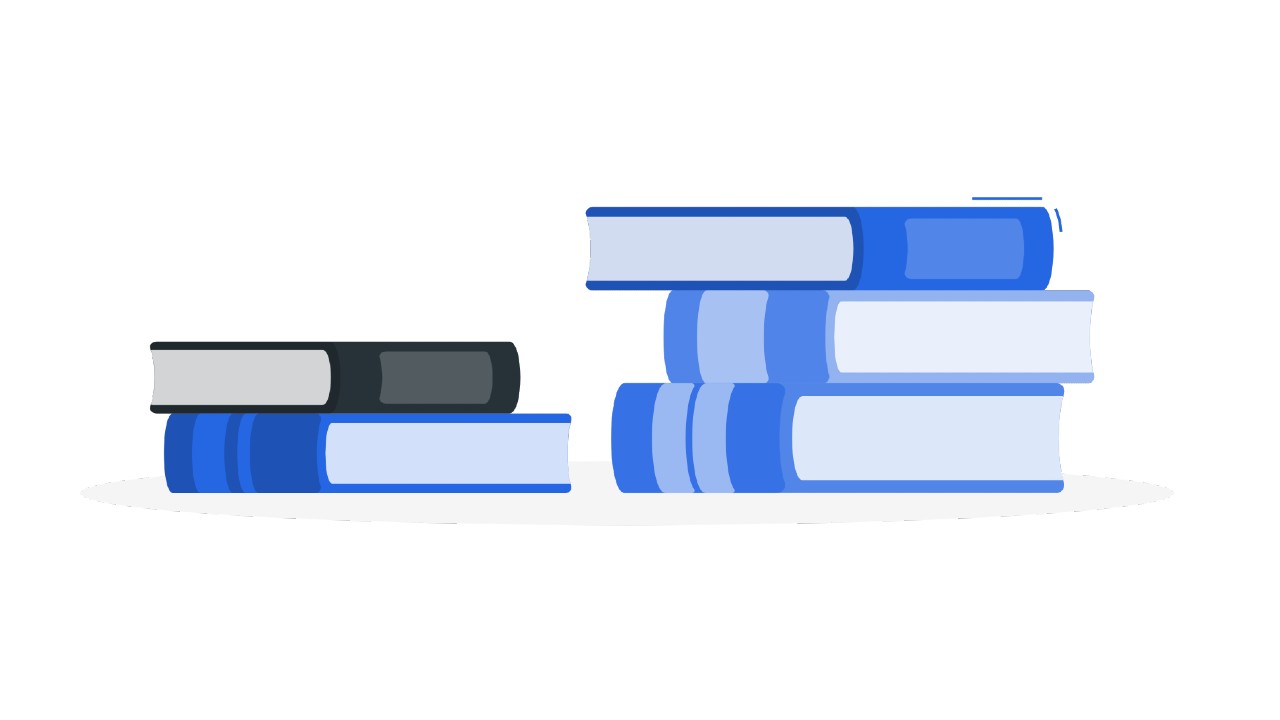 Educational institutions also know that using digital educational materials can get messy for students. Hence, most educational institutions now use printed educational materials. The best way for sending printed educational materials is using USPS's Media Mail service.
But,
What is Media Mail, or what qualifies as Media Mail?
Why is it such a perfect fit for sending educational materials?
How do you send media mail, and how long does media mail take to deliver?
Keep reading to find the answers to all these questions
What Is Media Mail?
Media mail is a unique service from the USPS that lets you send media materials such as:
Objective test materials & accessories
Printed educational materials such as reference charts
Loose-leaf pages and their binders for medical
students/doctors/hospitals
Books
CDs and DVDs
Playscripts and manuscripts
Printed Music
Computer-readable devices with pre-recorded data
Films with a maximum width of 16 mm
The most significant advantage of using Media Mail for sending educational material is that it is more economical. As you can see from the list above, Media Mail is ideal for sending educational materials of all types.
How To Use Media Mail For Sending Educational Material?
Sending a Media Mail is relatively easy as long as you send it to a limited number of recipients. One of the best things about Media Mail is that it is based on the weight and size of the package and not the mailing zone.
It means, unlike other USPS mail services like First Class or Priority Mail, the mailing cost does not vary with the distance or mailing zones. A standard delivery process for Media Mail involves properly addressing and sealing the envelope first.
However, you must include the return address and write "Media Mail" on top of the envelope unless you are using a label. Once it is done, you can send the Media Mail like any other postal mail. You can deposit them in the nearest Post Box or hand them over at the nearest Post Office.
Additional Services
Another big plus about USPS Media Mail is that it supports various services from USPS. It lets you purchase insurance for your costly educational materials. The Media Mail also supports COD (Cash On Delivery) and signature confirmations if you want to add an extra layer of security. More importantly, the USPS tracking is included free of cost.
How To Send Media Mail For Educational Materials Using PostGrid?
It is not difficult to see that Media Mail is the ideal choice for sending educational materials. However, sending educational materials via direct mail takes a lot of time and effort from the sender. Also, educational materials are rarely sent to a dozen students, and their requirements are almost always in bulk.
Sending Media Mail in bulk is not something any educational institution can handle. At least, not without a considerable margin of error. PostGrid can help you minimize this margin of error and perhaps even eradicate it.
Full Automation = Zero Manual Error
PostGrid is a direct mail automation solution that meets all your Media Mail requirements. You can print all sorts of educational materials, including booklets via PostGrid, and even have them delivered via USPS Media Mail.
Address Verification
The fully automated system of PostGrid ensures that your educational material is delivered accurately. You can even use PostGrid's advanced address verification API to ensure your Media Mail delivery.
What Is The Media Mail Delivery Time?
The delivery time for USPS Media Mail is not the fastest among USPS direct mail services. And if we had to name one significant disadvantage of Media Mail from USPS, it would be Media Mail's relatively more extended delivery period.
According to USPS, their Media Mail service can take anywhere between two to eight business days to reach its destination. But, as you can see, it shouldn't be a deal-breaker for academic organizations. The reason is that almost every educational institution plans its events well ahead of schedule.
Therefore, it is not hard for educational institutions to accommodate the Media Mail's relatively longer delivery time. In other words, if you want to send educational materials and you need to do it fast, then USPS Media Mail is not the best option for you.
Media Mail Restrictions For Sending Educational Materials
As you can guess, there are certain restrictions to using USPS's Media Mail service. Also, there is a silver lining as the list of Media Mail restrictions is not at all a long one. The most vital part you must consider and ensure that your Media Mail is up to USPS standards is maintaining its weight.
Media Mail Weight Limit
Your Media Mail can not weigh more than 70 pounds. Realistically, the chances of having to mail educational material weighing more than 70 pounds are slim to none. Suppose the educational material is for every student in a school or college. In that case, the 70-pound mark is not so improbable.
Then again, you can always use lighter alternatives to printed study materials such as CDs, DVDs, and so on. Now, this way you can minimize your expenses while sending Media Mail.
Advertisements
One of the major Media Mail restrictions is including any form of advertisement inside the Media Mail. USPS specifically states that Media Mail packages should not contain advertisements in them. So, if you think you can slide a flier inside the envelope, think again.
However, USPS also states that incidental announcements inside the material you want to mail are permissible. For example, some books may have announcements about their next part or other books from the same author/publishing house. Or, sound recordings may also contain similar statements.
USPS Package Examination
As we have already mentioned, you can not include advertisements inside Media Mail. But, how would the USPS know if you did? You might even think that the USPS can't find it if you include a flier inside a booklet.
Well, before you act on that thought, you should know that USPS is authorized to open and check your Media Mail package. The USPS has this provision to ensure that the sender does not abuse the system.
Sending Non-Media Materials
Including non-media material is a strict no-no for USPS Media Mail, and that should be clear from its name itself. A non-media material, according to the USPS, can be anything from advertisements to blank CDs/DVDs.
The USPS may treat even the most trivial non-media material like a visiting card as non-media material. And if it gets caught by the US postal service, they will send it back to you, citing insufficient postage. Hence, you should double-check the contents of your Media Mail before you send them.
Additional Points To Note While Sending Media Mail
Apart from the restrictions listed above, there are some additional points that you need to follow when sending Media Mail.
Apart from the delivery address, the Media Mail Package should contain the sender's return address.
The length of the longest side of the envelope plus the width of the envelope should not exceed 108″.
The package should be marked explicitly as "Media Mail" unless using MM shipping labels. If you are using the labels, they will be automatically recognized as Media Mail by USPS.
Puzzles, video games, and vintage magazines are not eligible for Media Mail delivery and hence must be avoided at all times.
USPS Media Mail requirements do not permit you to send comics and graphic novels.
What Is The Cost Of Sending Educational Materials Via Media Mail?
Presently, the charges for sending Media Mail depend only on the package's weight. In other words, the USPS does not consider the mailing zone or distance like it does with many of its services. This aspect of Media Mail is one of the reasons why many educational institutions prefer using Media Mail.
From The Post Office
Suppose you were to buy Media Mail in person from the nearest Post Office, the price for Media Mail starts at $3.19. The rate mentioned here is for a single mailpiece that weighs less than a pound. However, the highest postage charge for Media Mail is around $40 for a package weighing 70 pounds.
Commercial Pricing
Like other popular USPS mail services, Media Mail also offers commercial pricing. The commercial pricing for Media Mail starts from as low as $1.91. Even sending a Media Mail package weighing 70 pounds with such pricing can be as low as $39.30.
Surcharges
The number of times USPS has had to ask for surcharges for its Media Mail service is relatively low. However, if your package weighs more than 25 pounds, the educational institution (sender) will have to pay a surcharge.
| | | | |
| --- | --- | --- | --- |
| Weight of the Package | Single Piece | 5-Digit Presort | Basic Presort |
| 1 | 3.19 | 1.91 | 2.97 |
| 2 | 3.82 | 2.54 | 3.6 |
| 3 | 4.45 | 3.17 | 4.23 |
| 4 | 5.08 | 3.8 | 4.86 |
| 5 | 5.71 | 4.43 | 5.49 |
| 6 | 6.34 | 5.06 | 6.12 |
| 7 | 6.97 | 5.69 | 6.75 |
| 8 | 7.6 | 6.32 | 7.38 |
| 9 | 8.23 | 6.95 | 8.01 |
| 10 | 8.86 | 7.58 | 8.64 |
Where To Purchase USPS Media Mail?
When it comes to purchasing USPS Media Mail, you don't have a great many options available. Perhaps, the biggest drawback with purchasing Media Mail from the USPS is that you can't do it on the USPS website. However, that does not mean it is super tough to send Media Mail.
You can always go to the nearest Post Office and get a shipping label for your Media Mail. It is the most direct way to purchase Media Mail directly from the USPS. Another option you can consider is to purchase USPS Media Mail from third-party service providers such as PayPal Shipping Center.
Can You Combine Media Mail With Non-Media Mail Items?
Usually, the answer to this question is a big NO. However, there are always exceptions, and it is no different here either. There are specific situations where you can combine Media Mail with non-media items in the same package. And yes, you will still get the Media Mail rate!
The USPS allows you to include small personal notes or cards in the Media Mail package. It may not sound like much. But, including a personalized message is often an effective way to connect with the recipient.
Naturally, every exception to the "non-media item" rule must still connect to a Media Mail-approved item. Some of the other non-media things you can add to the Media Mail package include the following:
Invoice or Bill.

A brief note of introduction to the media inside.

Instructions on how to use the media.

Any additional material to inform the recipient about corrections on the media inside.
Conclusion
USPS Media Mail is a blessing for educational institutions that want to send educational materials at an affordable cost. Educational institutions such as schools and colleges often send educational materials to their students.
But, they can hardly meet such bulk requirements manually without having a considerable amount of errors. Hence, educational institutions must employ advanced solutions like PostGrid for sending educational materials via Media Mail.
Employing systems like PostGrid allows you to minimize errors and saves you a lot of money. You can use PostGrid to send Media Mail that meets the USPS standards from top to bottom. Even sending book subscriptions becomes easy because PostGrid lets you schedule mail deliveries.
Furthermore, you can use PostGrid's address verification API to ensure the deliverability of your educational materials.
Ready to Get Started?
Start transforming and automating your offline communications with PostGrid
SIGN UP
REQUEST A DEMO