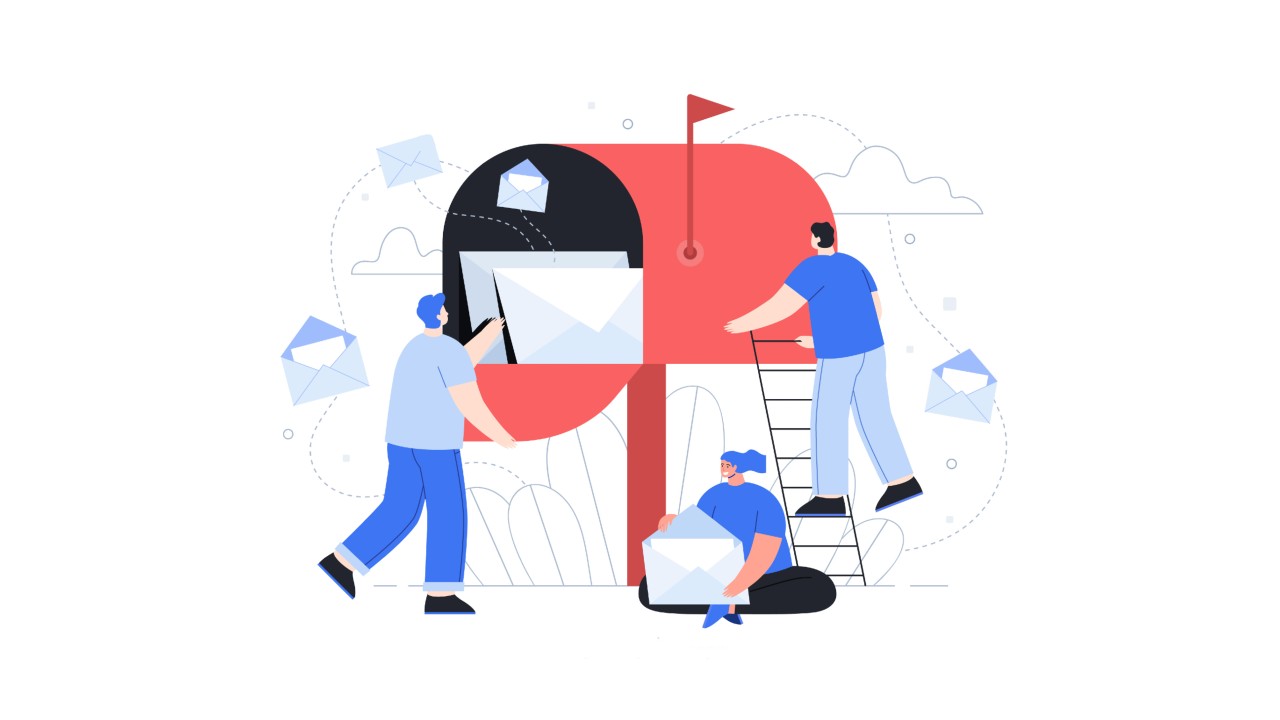 Types of Mail Delivery Options in USPS
Using Postal Mail for business communication can be quite tricky. There are so many types of mail delivery offered by the USPS and thus, it can often feel confusing. Choosing the right type of mail delivery for your specific business requirement can save you a lot of time and money.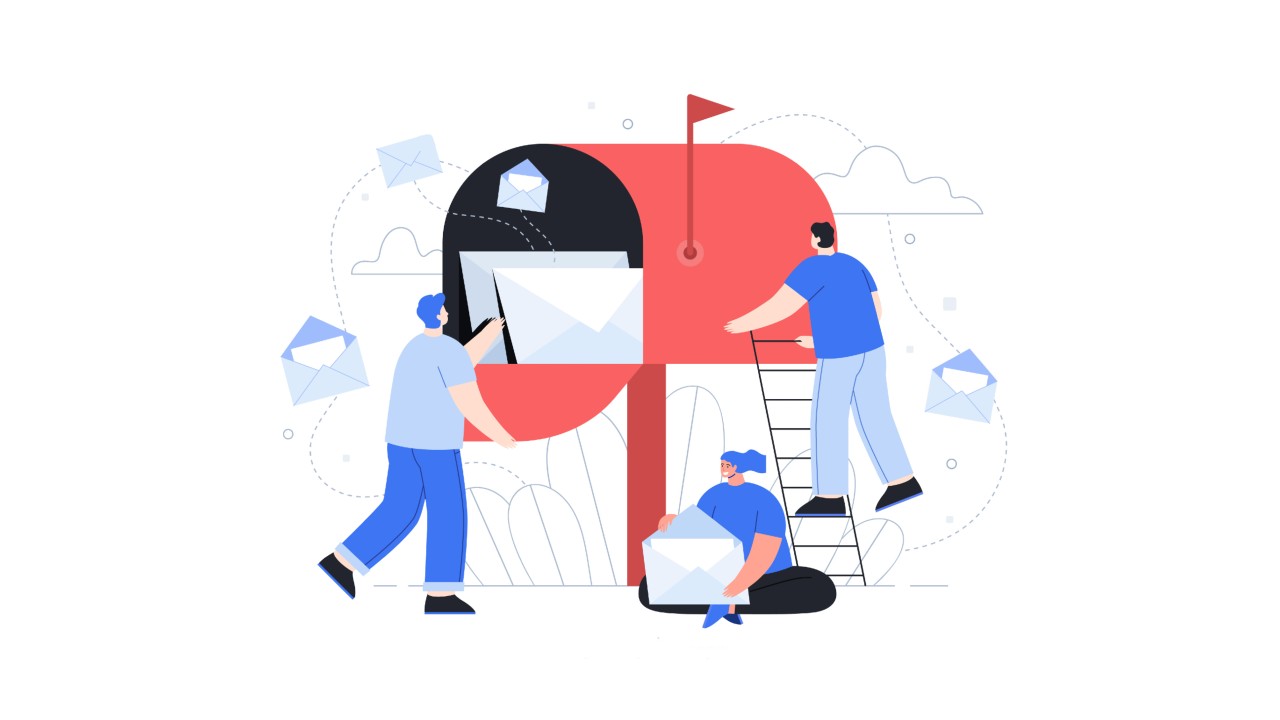 Most of the time, the primary concern for companies is cutting their cost in postal mail communication. However, that is not always the case. Because sometimes, companies want their postal mail to reach its recipients as fast as possible regardless of the cost.
Thankfully, USPS has a solution for almost all your direct mail requirements. Below we discuss all the types of mail delivery services offered by the USPS and their unique advantages. We will help you determine which kind of mail works best for your business by discussing the characteristics of different USPS mail options.
What Are The Different USPS Mailing Options Or Types Of Mail?
The USPS offers different mail services, each with its unique characteristic features. Technically, the USPS has six classes of mail based on the benefits each of them includes. Likely, you are already familiar with at least a couple of these six types of mail delivery options, which are:
First-Class Mail
USPS Marketing Mail (Standard Mail)
Priority Mail Express
Priority Mail
Periodicals
Package Services/USPS Retail Ground
The Six Classes of Mail and Their Characteristics
We have already listed the six classes of mail services offered by the USPS. Businesses can use any of these services from the USPS to communicate with their
Customers/Clients
Partners
Vendors/Sellers
But, how do you choose the correct USPS mail service for sending your direct mail communications?
Which is the fastest or cheapest option for sending your mailer?
To answer these questions, you need to understand the characteristics of each direct mail service. Listed below are the different classes of mail offered by the USPS.
#1 First-Class Mail
First-Class Mail is perhaps the most popular type of mail for personal or individual communications. Every time you are sending a personal postal mail to someone you are most likely using USPS First-Class Mail.
Marketers new to First-Class Mail usually tend to go for First-Class Mail because of its greater flexibility. Suppose you send First-Class Mail at a single-piece price. In that case, you don't have to worry about things like mailing permits or payment methods. You don't even have to presort the mail.
However, the business could end up losing a considerable amount of money if you regularly send First-Class Mail at the single-piece price.

Service Offering
First-Class Mail comes equipped with mail forwarding and mail return services. It means that you don't have to pay extra to access these services as it is already included in the postage charge. If you are willing to pay extra, you can also access additional USPS services such as Certified or Registered Mail.
Postage Cost
The postage cost for First-Class Mail stands at $0.58 for an envelope. One of the best things about First-Class Mail is that the postage is the same regardless of how far your recipient lives. However, First-Class Mail may not be the cheapest direct mail option for business communication.
You can get discounts from the USPS for Bulk Mail. Businesses usually tend to use First-Class Mail for faster direct mail delivery. But, if you want to use additional services such as Registered Mail for your First-Class Mail, you would have to pay an additional fee.
Delivery Time
According to the USPS, First-Class Mail is delivered within 1 to 3 business days. As far as speed of communication goes, the delivery time of First-Class Mail is decent, especially for a postal delivery.
#2 USPS Marketing Mail (Standard Mail)
USPS Marketing Mail was formerly known as Standard Mail, and it is specifically designed for marketing purposes. The purpose of USPS Marketing Mail is clear from its name itself. The most significant advantage of using USPS Marketing Mail is that it is the most economical way to send Direct Mail.
Companies are always looking for ways to cut down on their expenses and USPS Marketing Mail is perfect for that. But, individuals cannot access the USPS Marketing Mail service or get the exact postage rate for their mailers.
Service Offering
Like First-Class Mail, you also get extra services for USPS Marketing Mail. The most significant among the USPS additional services that you can get for USPS Marketing Mail is Electronic USPS Tracking. It means you can always keep an eye on the progress of your business's marketing mail campaigns.
Another attractive service offering of USPS Marketing Mail is Bulk Insurance. However, it is only applicable for Nonprofit USPS Marketing Mail. It is also worth noting that this type of mail does not get forwarded or returned unless you explicitly request it.
Furthermore, the USPS may also charge an additional fee for mail forwarding and mail return services.
Postage Cost
The main highlight of USPS Marketing Mail is that it is the most affordable way of sending Direct Mail. Fortunately, the commercial pricing for USPS Marketing Mail starts from a mere $0.197, which is an absolute steal, as far as postage rates go.
However, if you were to opt for extra services like Mail Forwarding, you might have to pay an additional fee to the USPS. You should also note that USPS Marketing Mail requires a minimum of 200 mailpieces or 50 pounds of mail to get bulk prices.
USPS Marketing Mail includes letters, envelopes (flats and large), parcels, postcards, and more. The postage cost can vary based on the type of mailer you use.
Delivery Time
USPS Marketing Mail is not the best performer in terms of delivery time. It usually has a longer delivery time than almost all other types of mail delivery. A local mail can take around five business days for delivery, and for national mail, it can take as long as three weeks.
Hence, if you are trying to pitch a time-sensitive event like a season sale, you need to plan well early to ensure its on-time deliverability.
#3 Priority Mail Express
Priority Mail Express service from the USPS is ideal for sending urgent or time-sensitive documents. It is the fastest mail delivery service the USPS offers and one of the costliest.
With a Priority Mail Express service, your mailer will reach its destination in no more than two days. The USPS is so confident in its ability to deliver the Priority Mail Express mailer on time that they even give you a money-back guarantee.
Service Offering
Priority Mail Express's most significant service offering is without question the money-back guarantee. But more often than not, businesses that use this service are concerned about the mail reaching in time than getting the money back.
Besides the money-back guarantee, Priority Mail Express offers Sunday and holiday delivery. However, it is not available everywhere, and you would have to pay an additional fee. You can also get a Free Package Pickup service for your Priority Express Mail.
As you can guess, the mail service comes equipped with USPS tracking. Also, you may not know that almost all Priority Mail Express shipments are insured for up to $100. The postage price for this type of mail includes proof of delivery, but you have to request it at purchase.
Postage Cost
Priority Mail Express is USPS's fastest mail delivery service. In addition to this, it has all the service offerings that you could need. USPS even provides $100 insurance for your Priority Mail Express mailers.
Keeping that in mind, it is not hard to digest that the postage cost of Priority Mail Express starts at $26.60. However, USPS also has commercial pricing for its Priority Mail Express service. With commercial pricing, you can send Priority Mail Express letters for just $23.
Delivery Time
As we have already mentioned, the Priority Mail Express is the fastest direct mail service from the USPS. According to the USPS, the Priority Mail Express takes a maximum of 2 days for delivery. Most people receive their Priority Mail within a day.
The speedy postal mail delivery via Priority Mail Express makes it best-suited for sending time-sensitive documents. For example, Priority Mail Express can be perfect for sending urgent check payments to their sellers or vendors.
#4 Priority Mail
USPS's Priority Mail is like a lite version of Priority Mail Express that we discussed above. And as you might expect, the Priority Mail service is a lot cheaper than the Express service. Most people feel that regular Priority Mail has the best value for money out of all USPS direct mail services.
Although it does not promise a 2-day delivery or offer a money-back guarantee, it still gives you fast postal service. Priority Mail is so popular because it makes fast postal mail delivery accessible at a much more affordable price.
Service Offering
Priority Mail is a particularly convenient way of sending a message via direct Mail. You can send Priority Mail from any Post Office. Or you can even hand over the prepaid Priority Mail to the USPS delivery person without any additional fee.
You also get the USPS tracking feature, and they don't charge you extra for it either. In addition to this, Priority Mail has Package Pickup and Pickup on Demand services available. Finally, you don't have to pay a separate fee for Mail Forwarding or Mail Return services as it is already included in the postage cost.
Postage Cost
The postage for Priority Mail starts from $7.95 if you send it from the Post Office. However, with commercial pricing, you can send Priority Mail at just $7.41. Either way, the price for priority mail is significantly less than that of Priority Mail Express.
Hence, it is no wonder that most people believe that Priority Mail provides the best value when it comes to direct mail services. Priority Mail uses a mailing zone-based system for its pricing. It means that you may have to pay higher postage if the mailer needs to go through numerous zones before reaching its destination.
Delivery Time
Although USPS does not guarantee a delivery time for Priority Mail service, it is usually delivered within a maximum of three days. However, some Priority Mail may take longer to deliver if the recipient lives in an area where the USPS has limited access.
#5 Periodicals
Periodicals are a class of Mail that the USPS designed explicitly for sending publications such as newspapers and magazines. Usually, the primary purpose of these publications is to transmit information.
Service Offering
As you can infer from the name, the Periodicals Mail service offered by USPS is specifically designed for sending periodic direct Mail. It means companies can use it to send newspapers, magazines, and any other publications you need to send periodically. The USPS put several restrictions to ensure that the service is not misused.
Postage Cost
There is no fixed postage cost for sending USPS Periodical Mail. The price for sending Periodical Mail varies depending on several factors.
Delivery Time
USPS's Periodical Mail service is not famous for its fast delivery. Usually, the delivery time for Periodicals ranges between 3 to 9 business days. However, USPS does not guarantee delivery within this time frame.
#6 Package Services/USPS Retail Ground
The Package Services from USPS is not just one class of Mail but a collection of three. Types of mail delivery service from USPS that fall under this category include
Bound Printed Matter Service:
This postal mail service involves sending permanently bound sheets. According to USPS standards, at least 90% of it should be printed with ads, promotional directories, or editorials.
Media Mail:
Media mail is a postal mail service from the USPS that lets you send media materials to your recipients in a cost-effective way. The content of Media Mail can be books, videotapes, DVDs, CDs, printed music, etc.
Library Mail:
USPS enables libraries, museums, and other similar organizations to send items on loan to each other through their Library Mail service. These organizations can send anything from books to academic theses through this method at a meager cost.
Service Offering
USPS's Package services enable you to send books and other printed materials. Package services come with USPS tracking, and you don't have to pay any additional charges for it. USPS Retail Ground service delivers to every US address.
Hence, if you want to send a mail to a PO Box address or a military address, you can easily do that. Furthermore, Package Services/USPS Retail Ground doesn't have free Mail Forwarding and Mail Return service included in it.
Postage Cost
The USPS Retail Ground service is popular because it makes sending oversized packages affordable. You can send a USPS Retail Ground post for a price as low as $7.95 at your nearest Post Office. The price for packaging service can vary depending on the subclass you are using. For example, the cost of sending media mail starts at $3.19. It is also worth noting that USPS Retail Ground does not have bulk prices.
Delivery Time
Usually, most Retail Ground mailers reach their destination in 2 to 9 business days. However, you shouldn't be surprised if the USPS takes up to 14 business to deliver your USPS Retail Ground mail.
Additional Mail Options From USPS
Apart from the different classes of Mail offered by the USPS, it also provides different types of mail delivery services used in business organizations such as:
Although the special services typically fall under one of the six USPS classes of Mail, they can not be considered the same. Usually, the USPS special services are created for a specific purpose, such as affordable business communication.
Hence, they have additional services or specific characteristics that help them accomplish that particular purpose. More importantly, using these services enables the sender to save money. Another notable thing about these special services is that they all involve mass or bulk communication.
Conclusion
USPS has a lot of different mail options, each with its unique characteristics. Businesses can use several mail delivery options to streamline their communication via Direct Mail. There is a USPS mailing option for every situation.
If you want to send mail fast, you have the Priority Express service, and if you want to send it at very low costs, you have USPS Marketing Mail. However, to get the full potential of direct mail business communication, you need to optimize it with a software solution.
PostGrid is a direct mail automation tool that businesses prefer for streamlining their direct mail communication. It comes equipped with full automation capability, which allows you to personalize, print, and deliver your Direct Mail. You can even schedule periodic communication with your customers using an advanced tool like PostGrid.
Ready to Get Started?
Start transforming and automating your offline communications with PostGrid
SIGN UP
REQUEST A DEMO