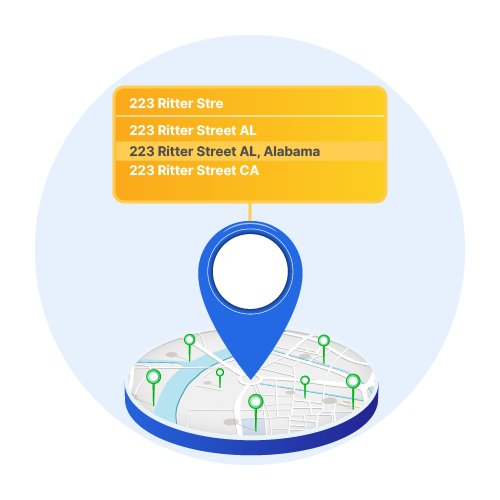 How To Improve Customer Convenience With Typeahead Address Validation?
Business today is all about convenience. The more convenience you offer, the more likely your customers will use or buy from your brand. Address typeahead is one of the best ways a company can enhance the convenience for its customers on its online platforms.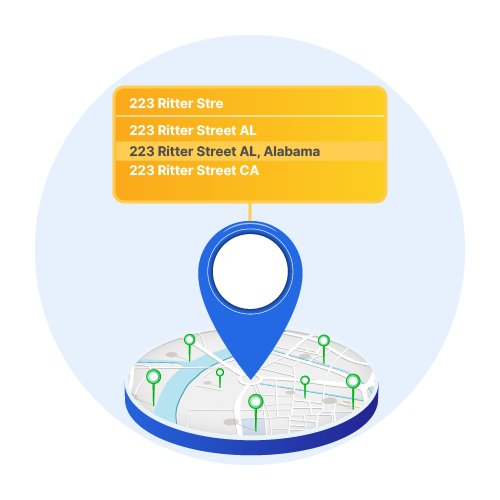 Typeahead address verification can significantly improve the user convenience in accessing your websites, landing pages, and even mobile apps. And yet, many businesses fail to acknowledge the significance and potential of address typeahead validation.
So, here we will explain what typeahead address verification is and how it can benefit your business. Additionally, the article also explains the factors you need to consider before choosing an address typeahead tool for your business.
What is Address Type-ahead Validation?
Address typeahead validation, also called Address Autocomplete, is a type of address validation that enables businesses to capture accurate addresses right from its point-of-entry. It is not the same as the conventional address validation process, such as bulk address verification. 
In address typeahead, the address verification process happens in real-time when users type in their address on an online form. Advanced typeahead address validation tools like PostGrid uses the user's location data and USPS's official address database to suggest verified addresses.
As a result, it helps businesses to shorten their online forms. Apart from this, it significantly reduces the time required for your customers and prospects to complete processes such as 
Onboarding

Registration (websites/landing pages/mobile apps)

Checkout
What are The Benefits of Using Address Typeahead Tools?
The most significant benefits of using address typeahead for your business are listed below.
Simplified checkout, onboarding, and registration processes

It enhances the user experience on your website, landing pages, and mobile applications

The typeahead feature minimizes shopper fatigue and reduces your cart abandonment rates

Standardized postal addresses for faster or optimized postal delivery

It ensures the validity of postal addresses from the point of collection

It lets you enhance the quality of your business's address database
Bulk Address Validation vs. Typeahead Address Validation
Usually, companies push your address database through address validation software to get a list of verified addresses. It is generally pretty easy to verify addresses like this. You can use an address validation web interface such as the one offered by PostGrid to verify your addresses in bulk.
You can download your address data to a CSV file through your CRM software and use it for address validation. However, the verification process is significantly different in address typeahead. For one thing, there is no need for bulk address verification in typeahead address verification.
The address validation happens in real-time as the user enters their address. Additionally, the user selects a postal address from the suggested verified addresses. Hence, in a way, the customer also confirms that the address is, in fact, their own.
Are All Address Typeahead Suggestions Validated?
The validity of address typeahead suggestions is highly subjective to the address validation tool you are using. Postal addresses suggested by different Address Autocomplete tools, including Google places, may seem legit at a single glance. 
However, that is not always the case, and the address suggestions are not always deliverable or real. It usually happens when the Address Autocomplete tool approximates an address without verifying it against a reliable postal address database. 
Hence, it is crucial that use a reliable CASS-certified address verification tool like PostGrid for address typeahead. It ensures that the postal address suggested via the typeahead address verification tool is validated against the USPS's official address database.
3 Things to Consider When Choosing An Address Typeahead Software
The typeahead address verification tool you choose must provide reliable address data. Several factors make some address typeahead tools more valuable than others. Hence, it would be best to consider the following factors before choosing an address typeahead software for your business.
1. Geocoding
Geocoding feature is an essential part of address verification tools, especially if you want to target specific demographic regions. A geolocation feature enables you to get the user's location data to provide accurate and more relevant address suggestions.
The typeahead address validation tools such as PostGrid suggest addresses close to the user based on their IP address. In other words, without the geolocation feature, the user has to type in more words to get the correct address suggestion.
Interested in learning more about geocodes and how they affect your business communication and marketing strategies? Check out our blog "Geocoding Basics: What are Geocodes?"
2. Address Standardization & Validation
Address standardization and validation are a must for the address typeahead tool you choose for your business. Any software can provide you with an approximate address based on the location and limited data. However, such data is worthless if the address is not accurate or undeliverable.
Hence businesses must always make it a point to invest in a typeahead address verification solution that only suggests validated addresses. Specific niches such as financial service providers can send important direct mail communication such as adverse action letters to their customers.
3. CASS-Certification
The United States Postal Service USPS maintains the most extensive address database of the citizens residing in the US. CASS or Coding Accuracy Support System is a certification provided by the USPS to software that can access their database for validating addresses.
Hence, you should ensure that the address typeahead tool you choose comes equipped with a CASS certification. It is an easy way to ensure the quality of the typeahead address validation tool you want to use for your business.
Conclusion
Typeahead address verification is the best way to ensure the quality of the postal address data your business collects. With an advanced CASS-certified address verification tool like PostGrid, you can ensure the deliverability of addresses right at the point of collection.
Unlike bulk address verification, address typeahead verification happens in real-time. Advanced address typeahead tools like PostGrid suggest addresses using geolocation, making it faster and more accurate.
Some typeahead address verification tools approximate the postal address based on the location. However, such addresses are not always accurate or deliverable. Hence, it would be best to employ a CASS-certified tool like PostGrid, which only suggests accurate and verified addresses from the USPS database.
Ready to Get Started?
Start transforming and automating your offline communications with PostGrid
SIGN UP
REQUEST A DEMO