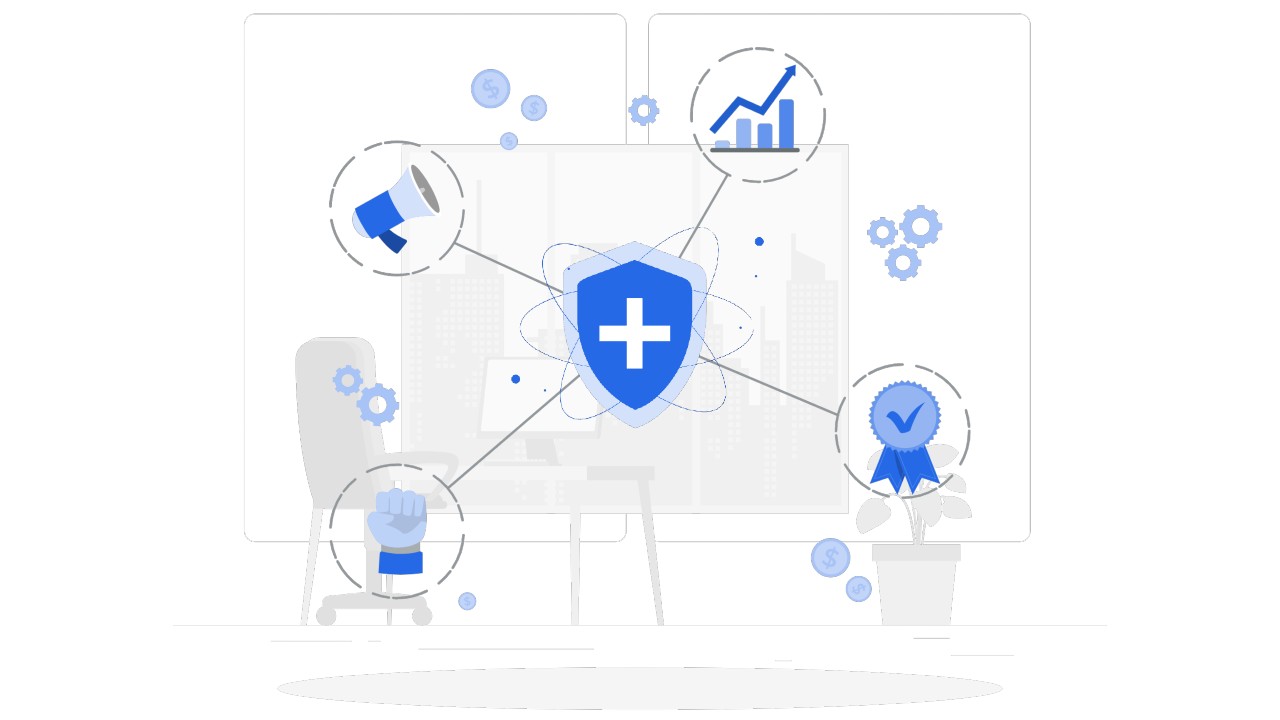 Top 10 HIPAA-Compliant CRM to Assist Your Healthcare Organization
Healthcare providers should prioritize the safety and security of their patient's information. After all, patients trust them with sensitive details to seek adequate treatment and improve their healthcare.
You may take dozens of steps to keep patients' health data private. Perhaps, you store their files in a room that is only accessible to authorized personnel. But do you use HIPAA-compliant CRM?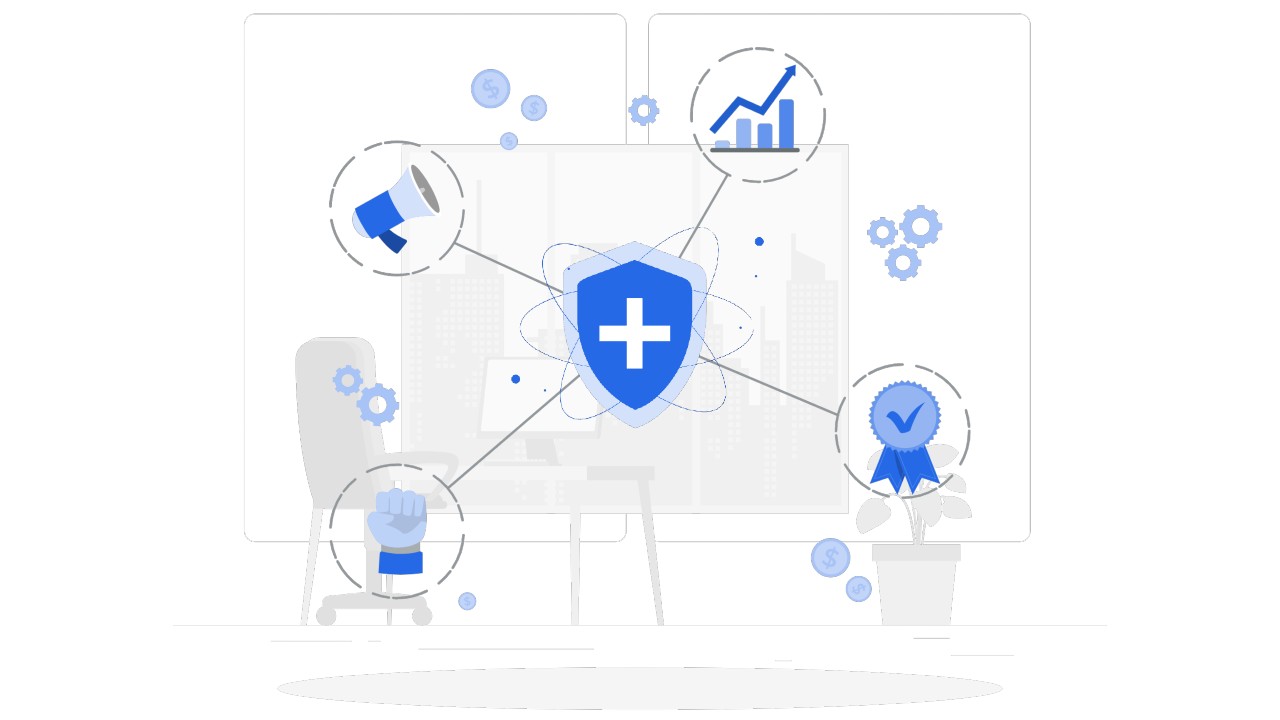 If you work in the healthcare sector, you may have already heard of The Health Insurance Portability and Accountability Act (HIPAA). This act covers all healthcare providers and related services. It regulates their internal workflow, patient billing, data management, acquisition activities, etc.
Typically, all these service providers use a CRM to manage their operations. But, the law needs them to use HIPAA-compliant CRM to safeguard their patient data and prevent breaches.
All CRMs store the Protected Health Information (PHI) of patients. Hence, they need to implement methods to secure such sensitive details and use them only for the intended reasons.

You must use HIPAA CRM only to avoid heavy penalties and increase patient satisfaction.

While choosing the best HIPAA CRM, consider scalability, employee access restrictions, automated data backup, etc.
In this article, let us elaborate on these points to expand your knowledge of HIPAA. Also, we will help you select the best HIPAA-compliant CRM suitable for your healthcare-related business.
Read More: Top 10 Best Healthcare CRM Software
Introduced on 21st August 1996, HIPAA is a federal law requiring all healthcare providers to implement national data protection and privacy standards. The primary purpose is to prevent disclosing patient data without their consent.
HIPAA-compliant CRM software helps you keep your administrative and service-providing tasks in line with legal regulations. It allows you to operate lawfully and provide a protected environment for your patients.
HIPAA's Title II indicates clear guidelines for healthcare and healthcare-related service providers. Employing HIPAA CRM enables you to keep up with these rules and avoid legal trouble.
Before we proceed, here's a gist of PHI to help you understand which patient details come under HIPAA:
All identifiable health data that HIPAA-covered entities collect, use, manage, and transmit are PHI. Insurance agencies, healthcare clearinghouses, pharmacies, dental clinics, physicians' practices, diagnostic centers, hospitals, etc., need to use HIPAA CRM to secure their PHI.
PHI includes all verbal and written patient information. It covers the physical and electronic records that healthcare providers store in HIPAA CRM. In short, all patient prescriptions, bills, receipts, test reports, discharge summaries, etc., are a part of PHI.
You may wonder why it's significant to use HIPAA-compliant CRM and what are the consequences of non-obedience. Hence, we have compiled a few reasons to follow the HIPAA regulations religiously:
Legal Requirement
Following the HIPAA rules is not an option but a necessity. All healthcare services and related businesses come under HIPAA automatically. Not following the regulations can result in heavy fines and a license suspension. Also, you may need to produce a full-proof action plan to show how you would rectify the situation.
Hence, choosing HIPAA CRM is mandatory if you want to use a software application to keep track of your workflows. Furthermore, failing to use HIPAA CRM may be harmful to your patients. You may accidentally leak or mishandle sensitive information, leading to broader problems. It can affect your reputation negatively and hurt your business.
Patient Experience and Satisfaction
Like other industries, there is a lot of competition in the healthcare sector. Thus, chances are your patients would switch to other providers if they don't receive quality services. You can try several tactics, like sending patient appreciation letters or missed appointment reminders. But, it is equally essential to employ the best HIPAA CRM to improve the patient experience.
With data security, HIPAA CRM offers many benefits like easy payment options and effortless appointment scheduling. Thus, you can provide your patients with ease and convenience, keeping them hooked on your business for years.
Saved Costs
We have already discussed how using HIPAA-compliant CRM helps you avoid paying penalties. However, it also allows you to save costs in other ways, like:
Managing patient data, automating marketing campaigns, and tracking revenues under one roof—avoiding using several CRMs.
Improve patient acquisition and retention rates by following lawful and effective operational methods.
Cut unnecessary expenses to offer varied services to patients, like investing in an appointment scheduling app.
Thus, the best HIPAA-compliant CRM helps you streamline your services and use modern technology to improve efficiency.
Read More: Is HubSpot HIPAA Compliant?
Here is a checklist to help you select HIPAA CRM according to your budget and functioning:
Tracking Patient Information
An effective CRM should enable you to track patients' medical records, referrals, history, contact details, etc., in one place. This feature helps you save time on finding patient data whenever needed.
For instance, an old patient shows up after two years for a checkup. Naturally, you wouldn't have their history handy unless you use an excellent HIPAA CRM application. It can lead to patient frustration and time wastage, tarnishing your brand reputation.
Thus, always invest in a HIPAA-compliant CRM for healthcare firms offering fantastic tracking capabilities.
Communication Between Related Parties
Healthcare communication is complicated because you need to follow HIPAA rules and keep all the information discreet. But, it is a vital element of the healthcare industry whether it involves communicating with team members or passing crucial instructions to patients. Luckily, HIPAA CRM like PostGrid makes the process a breeze.
PostGrid's HIPAA-compliant print and mail help you send medical documents securely and speedily. Also, it helps you manage your contacts and draft letters using pre-built templates.
Integrating Existing Tools
Select HIPAA CRM that allows you to integrate with existing platforms. Integrating several third-party applications and tools into the CRM helps you manage your workflows and boost efficiency.
Also, the integration process should be low-code, speedy, and seamless. Hence, you can spend little time completing technical processes and focus on maintaining service quality.
Automation
Often, you may not have the time to complete some tasks. Thus, automating those processes to save tons of time and effort is advisable. The best HIPAA CRM should have automation capabilities to let you trigger campaigns and finish specific activities automatically.
You should have multiple options to set and modify triggers according to your needs using HIPAA CRM.
Security and Confidentiality
Data protection and confidentiality should be your top priorities while hunting for HIPAA-compliant CRM. It helps you fulfill your legal obligations and stay away from legal disputes.
Furthermore, choose CRM that can sign a Business Associate Agreement (BAA) with your organization. It allows you to transfer accountability to the CRM application and ensure data security.
Scalability
Your HIPAA CRM should grow to accommodate ever-changing demands. Hence, scalability is a crucial factor to look for in a healthcare CRM platform. It guarantees that you can continue using the same tool for a long time.
Data Backup
Many healthcare providers deal with data loss now and then. However, efficient HIPAA-compliant CRM helps you back up your data safely at multiple locations for easy retrieval. Hence, you no longer have to worry about losing precious data in a cybersecurity breach.
Access Restrictions
You cannot offer every person at your institution access to patient data. For example, receptionists may need to see basic details, whereas doctors and other professionals require access to all healthcare reports.
Choose HIPAA CRM which enables you to set such restrictions and change the user settings based on your preferences.
Security Alerts
Only a few HIPAA-compliant CRM platforms alert you when there's a data breach. These alerts help you respond to the issue effectively and take necessary action for damage control. With cyberattacks spiking by 45%, this feature is critical for all healthcare firms.
We would like to self promote our brand PostGrid before we let you know about the top 10 Best Healthcare CRM or HIPAA Complaint CRM. Here is a word
PostGrid – HIPAA Compliant Print & Mail Platform
PostGrid's direct mail API allows you to prepare, manage, print, and mail HIPAA Compliant medical documents, including:
Physical and mental health records
Explanation of Benefits (EOB)
Test reports
Bills and invoices
Patient statements
Discharge reports
Account information
Consent forms
Medical inserts
Advertising postcards
Its HIPAA-compliant platform helps you upload your patient contacts securely and communicate with them via HIPAA compliant direct mail. Also, you can view your campaign analytics and reports to improve your upcoming campaigns.
PostGrid's HIPAA Compliant platform is helpful to healthcare providers in five areas:
Key Benefits
Zapier integration lets you connect with 1600+ apps to expand your patient base. Also, PostGrid supports several more integrations, like Hubspot, Quickbooks, Salesforce, etc.
PostGrid also offers address verification to let you cleanse and update your contacts before mailing.
You also get other features, like variable data printing, real-time tracking, campaign monitoring, etc.
PostGrid has an impeccable customer support team to guide you if you have technical or general issues.
Its HIPAA CRM is trusted by 1000+ reputed clients, including DUOS, Manhattan Cardiovascular Associates, Wonder Health, Simple Therapy, Healthcare 365, Health First, and many more!
Here's what our sales team says:
"Earlier, most healthcare clients only thought about HIPAA compliance and security features while choosing a CRM. But, they now also focus on efficient communication to improve patient satisfaction and increase goodwill. Luckily, PostGrid's HIPAA CRM offers top-notch print and mail solutions to allow them to interact with patients seamlessly.
Our API docs can help you send items from your system with zero-code integrations. Thus, you don't need to undertake many elaborate steps or disrupt your current workflows to use PostGrid."
Pricing
PostGrid's pricing comes under two plans: Starter and Enterprise. The Starter membership allows you to send 500 items monthly at per-piece rates starting at only $0.85. You can access its standard print and shipping network with mail tracking features.
You can talk to sales now to know the Enterprise prices for using PostGrid's HIPAA-compliant CRM. This plan allows you to access unlimited templates and add any number of users.
We understand that you have a lot on your plate and may not have the time to shortlist the best HIPAA CRM. Hence, we have compiled a list of the top ones to help you make an informed choice:
Top 10 HIPAA-Compliant CRM
1. LeadSquared
LeadSquared is a HIPAA-Compliant Healthcare CRM that offers patient intake, engagement, marketing automation, appointment scheduling, field force tracking, EHR integrations and more. It's a one-stop solution for healthcare institutions to capture, manage, and track patient leads across various channels and lead stages.
Key Benefits
Patient Intake Automation
Appointment Scheduling
Patient Intake Automation
Patient Management
Patient Engagement Score
Built-in Dialer
EMR and EHR Integration
Marketing Automation
In-depth Reporting and Analytics
Pipeline Management
Pricing
LeadSquared offers a wide range of solutions for healthcare facilities in its Healthcare CRM software and the pricing can be customized based on the different modules that you want. You can contact their team for more information.
2. PatientPop
PatientPop is also one of the best HIPAA-Compliant CRM platforms available primarily for healthcare organizations. It offers users numerous features, including digital review management, patient data intake, appointment scheduling, etc. Like NexHealth, PatientPop also allows patients to browse schedules and select a time to meet with a professional.
The differentiating feature of PatientPop's HIPAA CRM is its relatively new telehealth capabilities. But, many healthcare providers are already benefiting from it considerably, majorly after the Covid-19 outbreak. Patients need not travel anywhere to consult a doctor or wait days to get an appointment. They can use this HIPAA-compliant CRM to see a professional via video conferencing and get a detailed prescription digitally.
Furthermore, the waiting room feature lets patients check who's next in line. Hence, PatientPop has brought patients and professionals closer and made the whole procedure convenient for both parties.
The highlight of PatientPop's features is that they are easy to use and navigate. Its platform is user-friendly, and you can get started within minutes.
However, this HIPAA CRM has a few disadvantages, like:
No robust integration choices

: You may find it hard to integrate PatientPop with your favorite tools because they lack several options in this area. Hence, select this CRM only if you can handle all your platforms separately.

Limited customization

: PatientPop's HIPAA-compliant CRM isn't the best platform for availing of high-end customization. You may need to use your default functions and layouts most time.
Key Benefits
Full-service functionalities for operations and marketing management to help you speed up your tasks.

Unique features like SEO checklists and website design tools allow you to increase site visibility and boost digital traffic.

Online patient registration forms to collect data quickly and conveniently.

This HIPAA CRM has text capabilities to send invoices and remind patients of appointments. You may also automate patient payments from within the tool.
Pricing
You must contact the sales team at PatientPop's HIPAA CRM to know the pricing. Please note that there is no free trial.
3. Caspio
Caspio's HIPAA-compliant CRM offers several plans to fit your changing needs. There's also a free plan accessible to unlimited users within your institution. Also, you get a free trial of 14 days to use the CRM and check whether you want to go ahead and purchase a membership.
Caspio provides low-code customization options with drag-and-drop and point-and-click to help you create custom workflows. You can design modules and tools according to your preferences.
This HIPAA CRM also has built-in SMS and email communication facilities, enabling you to keep in touch with your patients. You can use this feature for sending reminders, requesting payments, marketing, etc.
Caspio lets you offer highly-personalized patient services because you can create a system unique to your organization—without coding knowledge.
But, there are a few hurdles to using this HIPAA-compliant CRM. For starters, their paid plans are expensive. And you can use the HIPAA and other security features only when you buy the Corporate program. Thus, it is only a partly HIPAA CRM platform. Also, most automation features are only available with their Build plan, starting at $255 per month.
The turnkey HIPAA settings in the Corporate plan help you align your operations with the legal regulations with one click. It reduces the manual effort to make your activities comply with HIPAA. But, this plan is the most top-tier plan Caspio has, meaning you must be ready to drain your pockets to bag this feature.
Caspio's HIPAA CRM does not cater to the healthcare sector exclusively. Thus, you may need to discuss its security features for healthcare firms in-depth during the trial before you move ahead.
Key Benefits
The Caspio HIPAA-compliant CRM offers automated payment processing to help you keep track of your finances.

You can also get usage reports and app logs with its Corporate plan.

All plans offer the app styling feature using pre-built templates.

Customize DataPages, like forms, questionnaires, reports, etc., with this HIPAA CRM. But, the quantity differs with every membership program.
Pricing
Free plan

: Available to unlimited users

Explore

: $128 monthly

Build

: $255 monthly

Grow

: $510 monthly

Corporate

: Talk to their sales team
4. Enquire HIPAA CRM
Enquire's HIPAA-compliant CRM is niche-specific—helping healthcare organizations that offer senior living assistance. It enables these businesses to manage their marketing, operational, and sales operations. The Enquire platform has solid communication features, like live chat and call center, allowing residents to contact community personnel.
Customers can collect and manage data and activity histories on residents, patients, leads, referral partners, etc. Thus, they get a consolidated view of everyone and everything to shape their tasks more systematically.
Furthermore, customers get a marketing campaign section to launch email and social media marketing programs to generate brand awareness. Thus, Enquire's HIPAA CRM is best for reaching prospective residents and boosting visibility.
Also, it makes designing web forms and custom landing pages a breeze to record responses and measure campaign results.
But, Enquire does not have an in-built payments processing tool like NexHealth and PatientPop. It also cannot help you draft and send invoices like PostGrid's print and mail automation solutions, hampering your finances.
Poor customer support is also a disadvantage of using Enquire—restricting it from being the best HIPAA-compliant CRM. Their assistance team is only available at select times, so you may need for long periods before you can speak to someone.
But, the simple-to-use HIPAA CRM and marketing automation features make it a decent option for healthcare organizations. Furthermore, it has a comprehensive data management functionality, allowing you to manage your leads, patients, and prospects.
Key Benefits
Ideal for skilled nursing, hospice, home health, and senior living businesses.

Basic security features, including HIPAA and other data protection laws.

Customizable reporting and dashboards on marketing and sales activities.

Real-time campaign insights to help you boost performance.

Scheduled marketing programs, making this HIPAA-compliant CRM apt for client retention and acquisition.
Pricing
Enquire does not offer transparent pricing to help you understand its functioning. You need to contact them to know about their plans.
5. Salesforce Health Cloud
This HIPAA-compliant CRM is only available to healthcare providers and related businesses. It offers several sophisticated features you cannot find in other CRMs, like care plan handling and insurance data modeling.
Naturally, you also get all the other CRM features, including
Marketing campaign execution

System customization

Business intelligence

Data Analytics

Workflow automation

Lead management, etc.
Salesforce's HIPAA CRM is relatively advanced, helping life science companies and healthcare firms to streamline all their tasks in one place. For example, the data modeling feature allows you to check or view the patients' insurance information on a customized visual layout.
Furthermore, its HIPAA-compliant CRM lets you keep tabs on patients' healthcare plans. It enables you to help patients achieve their health goals with a comprehensive timeline history. In short, you can look at any patient's history whenever needed to plan the engagement and clinical events.
However, Salesforce's HIPAA CRM is not easy to set up or operate. You may take a while to understand its functionality and navigate the features. Moreover, its plans are costly even if you select a low-tier one. Try using the free trial of 30 days before choosing a program that suits your requirements.
Key Benefits
Salesforce Health Cloud provides unlimited third-party and native integration choices. Hence, you can integrate your platforms and align your administrative and promotional tasks.

This HIPAA-compliant CRM has two plans, namely Enterprise and Unlimited. Luckily, most features are the same, except for the live chat option, which needs the Unlimited program.

Contact tracing, referral management, and care plan customization are available with both plans.

Case auto-assignment and campaign deployment are other commonly-available features you get with the Salesforce Health Cloud HIPAA CRM.
Pricing
The Enterprise membership program costs $300 monthly per user. You need to pay an extra $75 monthly per user to access their FAQs section, where you can write and share articles.
The Unlimited plan is costlier, starting at a whopping $450 monthly for each user.
6. JotForm Tables
It is a versatile platform that serves as an effective HIPAA-compliant CRM. Its primary purpose is to help healthcare organizations collect and manage their databases effectively.
JotForm Tables' spreadsheet functionality is simple to learn and use. It allows you to organize large chunks of crucial and sensitive data speedily. However, most healthcare firms use this HIPAA CRM to create online patient forms.
You can select from their customizable templates to speed up the design process and increase efficiency. Or you may use its tools to build your own form for patient data intake and feedback.
After building your forms, JotForm Tables' HIPAA CRM allows you to share them with your patients via several online channels. So, you can use this tool whenever you need a patient to sign a consent form or fill out their registration details.
You have the option to attach these forms in a reminder or appointment confirmation email. And you don't need to worry about handling the responses because they automatically appear on your JotForm Tables' HIPAA CRM account. You can check the submission whenever required to measure the open rates and responses.
Thus, there are zero manual inputs from your end, decreasing the risk of human errors. Moreover, your staff members and colleagues can share the tables for streamlined communications.
Key Benefits
JotForms Tables provides you with HIPAA-compliant CRM form templates

It allows you to auto-populate spreadsheets and tables

Its easy sharing options facilitate staff collaboration
Pricing
Starter

: Free. You can create five forms with 100 monthly submissions. But, this program does not offer HIPAA compliance.

Bronze

: $34 per month. This plan has a limit of 25 forms and 1,000 monthly submissions. However, the Bronze program is also not HIPAA-compliant.

Silver

: $39 per month. If you are looking for HIPAA-compliant CRM, JotForm Tables' Silver program with a limit of 50 forms would be ideal. You also get 2,500 monthly submissions with this membership plan.

Gold

: $99 per month. The Gold program also offers HIPAA CRM with 100 forms and 10,000 submissions every month.
7. Monday
Monday's HIPAA-compliant CRM helps you prioritize your patients' data security and secure file transmissions. It has several security features, like IP restrictions, a panic button, HIPAA compliance, etc. You need to white-list the IP addresses of all users to let them access the platform and make any changes. Thus, there are fewer chances of a data breach.
Also, Monday's HIPAA CRM helps you automate all your activities, from data updates to sending bills. There are several pre-automation options available to every user. But, you can build your workflows too based on your needs.
Monday is one of the best HIPAA CRM tools that simplifies creating and sharing alerts with team members. You may add comments for other members, share feedback, seek expert opinions, or share patient files.
Users can also check the activity log and checklists to schedule different tasks in alliance with patient consultations. Monday facilitates time management in healthcare organizations, allowing them to provide stellar quality services to patients.
Key Benefits
This HIPAA CRM is best for tracking patient histories and current goals. You can attach specific referrals, contact details, etc., to every patient for a quick overview.

Monday provides all the commonly-used CRM features to help you deal with administrative tasks and launch marketing programs.

It is also helpful for lead management, customer onboarding, and team projects.

You can access video guides and personal training programs with Monday's HIPAA-compliant CRM.
Pricing
Individual

: $0

Basic

: $8

Standard

: $10

Pro

: $16

Enterprise plan

: Contact their sales team
8. Keap
Keap is an all-in-one HIPAA CRM for automating sales activities and operations. Its interface is user-friendly, helping all healthcare firms employ it effortlessly.
It is primarily helpful for storing patient data and providing your team members with quick access. But, you may also use Keap's HIPAA-compliant CRM for acquiring and retaining patients.
Recently, Keap has added nearly 2,000 compatible integrations to allow users to integrate with their preferred platforms.
Key Benefits
You can use Keap to track your sales performance and new leads. It offers several functions to help you push prospects ahead in the sales funnel and convert more patients.

There is a built-in calendar to help you schedule patient appointments and other tasks.

Keap's HIPAA CRM provides a secure environment for your contacts and patient records.
Pricing
Pro

: $129 monthly for two users and 1,500 contacts

Max

: $199 monthly for three users and 2,500 contacts
You can try their 14-day free trial before selecting a plan. 
9. Freshworks
Freshworks is a popular HIPAA-compliant CRM for healthcare and other sectors. It offers rigid compliance with all data security laws by default. Hence, you don't need to pay extra for top-tier plans to avail yourself of this feature.
Freshworks' HIPAA CRM is a centralized data center to combine your billing, appointment scheduling, data management, and other activities.
Key Benefits
You can access campaign analytics and insights

Freshworks also provides unified customer records and communication channels

You may create custom notifications and events
Pricing
Freshworks offers a broad suite of HIPAA CRM tools. Contact them to find the best product for your organization.
10. NexHealth
NexHealth is an excellent choice if you want a HIPAA CRM to improve patient interactions significantly. It is an industry-specific platform to handle your healthcare operations with ease. A key feature is that NexHealth is very simple to set up and operate. Also, you may navigate its interface effortlessly because the process is self-explanatory and user-friendly.
It is best for engaging with patients for acquisition and retention purposes. This HIPAA-compliant CRM facilitates communication using email and SMS marketing. You may configure and target the campaigns to reach potential prospects.
However, there are some downsides to using NexHealth, like it does not provide transparent pricing. Also, it has limited integration options to help you streamline your routine activities. Thus, if you need a HIPAA CRM having multiple integration partners, you could consider other options.
Luckily, there is a free trial of 30 days to help you get the hang of its features before you invest in a plan.
Key Benefits
Nexhealth's HIPAA-compliant CRM provides appointment reminders and scheduling features enabling patients to plan visits at their convenience. Patients can view the real-time NexHealth calendar to check availability.

It offers multiple digital payment options for these patients after their appointments. 

This HIPAA CRM tool also has an online reviewing section to collect feedback through Google, Facebook, and Yelp integrations.

There is a virtual waitlist on the platform if you buy the Retain or Delight plans. 

You get 24 x 7 customer support via live chat, phone, or email.
Pricing
You need to contact them to explain your needs to get a quote or learn how their pricing works.
NexHealth's HIPAA CRM has three plans: Acquire, Retain, and Delight. The Acquire membership program offers only a few features, like online reviews and appointment booking. The other two plans provide a host of features that we discussed above.
Our Pick and Recommendation
Our Pick: LeadSquared (www.leadsquared.com)
After researching and analyzing the top 10 best HIPAA-compliant CRM software solutions for healthcare, we have chosen LeadSquared as our pick. We believe that LeadSquared is the best option for healthcare organizations because of its great pricing, reliability, security, ease of use, integrations, and customer support.
Pricing: LeadSquared offers affordable pricing options, including a free trial and flexible monthly and annual plans that fit any healthcare organization's budget.
Reliability:LeadSquared has a 99.99% uptime guarantee and a backup and recovery system in place to ensure data is never lost.
Security: LeadSquared is HIPAA-compliant and provides data encryption, advanced access controls, and secure data centers to ensure patient data is always safe and secure.
Ease of Use: LeadSquared has a user-friendly interface that is easy to navigate, with drag-and-drop functionality, customizable workflows, and an intuitive dashboard.
Integrations: LeadSquared integrates with many popular healthcare applications, including EHRs, marketing automation tools, and telehealth software.
Customer Support: LeadSquared provides excellent customer support, including 24/7 phone and email support, a comprehensive knowledge base, and a dedicated customer success manager.
In summary, we recommend LeadSquared as the best HIPAA-compliant CRM software solution for healthcare organizations. Its great pricing, reliability, security, ease of use, integrations, and customer support make it a top choice for healthcare providers who need a reliable and secure CRM tool.
Conclusion
A HIPAA-compliant CRM tool is the backbone of all healthcare organizations and related companies. It helps them function efficiently and provide quality services. Also, the CRM platform lets these businesses conduct data-driven activities that help them grow.
We hope this blog allows you to understand the best features of HIPAA CRM. You can select a platform that best suits your budget and daily needs.
Our direct mail automation API can help you send your medical documents and marketing letters to patients in a hassle-free manner. Thus, you can reach your patients directly at their homes and form emotional bonds.
Furthermore, PostGrid's HIPAA-compliant CRM solutions let you integrate with Zapier, Hubspot, Salesforce, etc. So, you can get the best of all your platforms simultaneously.
More importantly, PostGrid complies with HIPAA, PIPEDA, SOC II, and many other data protection laws. Thus, you can print and ship your crucial documents securely.
Request a demo now to see how PostGrid's HIPAA-compliant CRM can help you communicate with your patients personally and effectively!
Ready to Get Started?
Start transforming and automating your offline communications with PostGrid
SIGN UP
REQUEST A DEMO