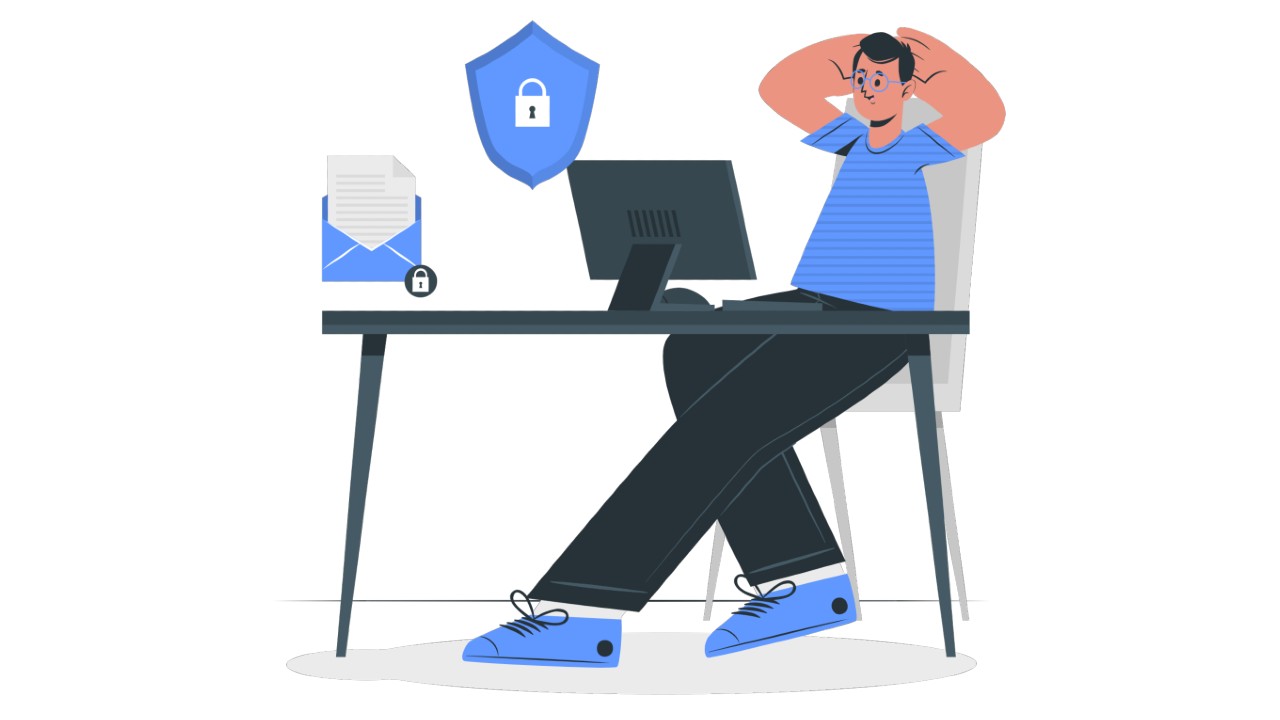 What Is SOC 2 Type 2 Compliance, And How Does It Helps You Protect Sensitive Customer Data?
Communicating with your customers with the help of their third-party service provider can be scary sometimes, mainly when you deal with sensitive information. Nonetheless, there is no way around it because you need expert solutions for effectively communicating with customers.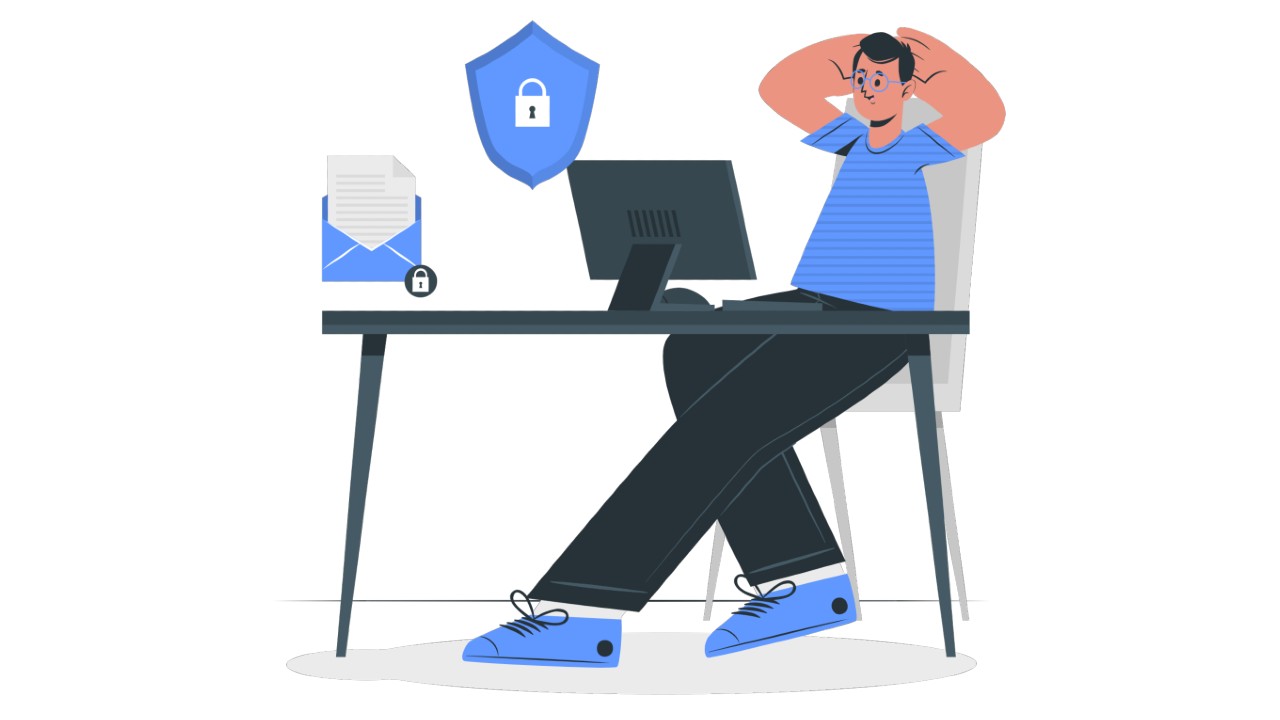 "Data breach costs rose from USD 3.86 million to USD 4.24 million, the highest average total cost in the 17-year history of this report." –IBM.
As you can see, it is now more important than ever to safeguard your precious data in every way possible. But how do you ensure data security when you use third-party services for communication through mediums like mail? SOC 2 Type 2 compliance could be the answer you need.
But, what is Soc 2 Type 2 compliance? And how can it protect your business mailing process from data breaches? You can find the answer to all your questions about SOC 2 as you read further. We will even help you identify quality SOC systems for your business communication that ensures the safety of sensitive customer data.
What is SOC 2 Type 2 Compliance?
SOC, short for System and Organization Controls, are regulations developed by the American Institute of Certified Public Accountants AICPA. These regulations dictate how an organization should manage its customer data. There are three different types of SOC for service organizations
SOC 2
As you can guess, SOC 2 Type 2 compliance is a part of the SOC 2 regulation. And SOC 2 is a voluntary compliance standard that specifies how an organization should manage its customer data. The compliance standard of SOC covers various aspects of the service organization, such as
Security

Availability

Processing Integrity

Confidentiality

Privacy
Several business organizations always make it a point to ensure that their service providers come with SOC 2 compliance. We know this because several clients have also insisted on using SOC 2-compliant services alone. Additionally, some of our clients have revealed that they automatically disqualify service providers if they don't have SOC 2 Type 2 compliance.
SOC 2 Type 2 Report
The SOC 2, Type 2 is an internal controls report analyzing how an organization safeguards its customer information. It covers various aspects of an organization and assesses its
Internal controls that govern security

Availability and processing integrity of the systems
To ensure its SOC 2, Type ii compliance, a service organization must have a positive SOC 2 report. In other words, you can assess a service organization's SOC 2 report to assess if a third-party technology service meets your standards.
An independent third-party auditor issues the SOC 2 report and covers the five principles of SOC 2- compliance. Therefore, you can be sure about the reliability and security offered by service providers with SOC 1 Type 2 compliance.
Five Principles Of SOC 2 Type 2 Compliance
Above, we listed the five principles of SOC 2 compliance. The independent third-party auditor assesses a service provider using these five principles. The auditor can declare SOC II Type 2 compliance for the service provider if it can safeguard the customer data according to these standards.
Now let's take a closer look at the five trust principles necessary for SOC 2 compliance and how they protect your customer data.
1. Security
The security assessment for SOC 2 Type 2 compliance can include the following measures to protect itself from unauthorized/malicious access to customer data.
Network or application firewalls

Two-factor authentication

Intrusion detection
One of our clients (let's call her Jane Doe) had a horrible experience with one of their third-party service providers. Jane worked in a healthcare organization, and her service provider encountered a data breach and compromised our client's patient data.
"Compromised credentials was responsible for 20% of breaches at an average breach cost of USD 4.37 million." – IBM.
Jane explained to us that her organization went through a lot of problems due to the data breach, including actions for HIPAA violations. And like a cat that fell on hot bricks, they were eager to ensure the safety of their customer data. Thankfully, PostGrid's compliance list includes HIPAA and SOC 2 Type 2 compliance.
2. Availability
The availability principle in SOC 2 Type II compliance involves the service provider's steps to ensure data availability. Even if something were to go wrong with the service provider, they must be able to provide the necessary information to you. The main components according to this principle include the following.
Performance monitoring

Disaster recovery

Security incident handling
3. Processing Integrity
Another trust principle in SOC II, Type 2 compliance assessment is processing integrity. There are two primary aspects when it comes to assessing the processing integrity of a service provider, and they are
Quality monitoring

Process monitoring
Quality and process monitoring effectively allow SOC auditors to establish the vendor's ability to process your data. When your service provider ensures quality and process monitoring, three things happen to the vendor's data processing.
It becomes punctual or timely

It becomes more accurate

It ensures only authorized access
4. Confidentiality
Confidentiality of customer data is a number one priority for most businesses, and SOC 2 Type 2 compliance ensures that. This trust principle involves the SOC auditor verifying different aspects of the service provider, such as
Encryption

Access controls

Network or application firewalls
That's not all. The confidentiality aspect of the SOC 2, Type II compliance audit also sets restrictions on custom data accessibility. Only authorized personnel can access your customer data using a SOC-compliant service provider.
"We use a fully automated and secure direct mail system for serving our clients. You have nothing to worry about regarding the confidentiality of your customer data. PostGrid helps several leading healthcare organizations, and confidentiality is essential for all of them. 
I don't have to explain to you how crucial patient data is in healthcare. We ensure the safe accessing and processing of all our data to the highest standards, and our SOC and HIPAA compliances are proof of it."- This is what our Sales Head replied to Jane during the demo!
5. Privacy
Privacy is the final trust principle in SOC II Type 2 compliance. Like every other principle, this one also has several components which the SOC auditor analyzes and assesses. Some of the significant aspects that ensure the privacy of your customer data with a third-party service provider are
Access control

Two-factor authentication

Encryption
The SOC report explains in detail how the service provider's system use, discloses, and disposes of your customer data. As you can see, a service provider has to jump through numerous hoops to ensure SOC 2 Type 2 compliance.
Even disposing of customer data needs to follow proper processes for ensuring SOC 2 Type II compliance. You could even say that the SOC 2 compliance is almost on par with the complex HIPAA compliance. However, SOC is not mandatory, and HIPAA compliance is a legal requirement for service providers.
Essential Components For SOC 2 Type 2 Compliance
After discussing the five trust principles of SOC compliance, you should know the data protection capability of SOC 2 compliant systems. However, when it comes to security matters, nothing is ever as simple as it seems.
Furthermore, the data security for SOC ii Type 2 compliance is not a one-time process. The service provider can't just set up a security system and pray it works forever. And that brings us to the five primary components of the internal control system that are essential for SOC 2 data protection, and they are
Infrastructure

Software

People

Procedures

Data
Infrastructure
The SOC 2 Type 2 compliance infrastructure includes physical and hardware system components. Facilities the service provider uses for storing the customer data, the equipment, and the networks they use are all a part of the infrastructure.
Software
The software component in SOC 2 Type ii compliance is another critical component in SOC 2 compliance. Software components of a SOC 2 system can include everything from programs to operating software. The service provider's systems, applications, and utilities come under the software component.
People
Like infrastructure and software components, the SOC ii Type 2 compliance also has a people component. The people component includes every person involved in a system's operation and use. It means everyone, including developers, operators, users, and managers, is a SOC system's component.
Procedures
Every procedure within a service provided with SOC 2 Type 2 compliance that deals with your customer data is a procedure component. It includes all the automated and manual processes of a SOC system.
Data
It should be no surprise that data is another component of SOC 2 Type ii compliance. Every piece of information that the system uses or supports is a data component. It can include data in the form of
Transaction streams

Files

Databases

Tables

And more
During the SOC II, Type 2 compliance audit, the third-party auditor reviews the whole process of your potential service provider. It includes reviewing how the service provider implements control across the five essential components of SOC 2.
Furthermore, the SOC 2 Type 2 compliance auditor documents all the system activity in their SOC 2 report. The auditor also notes down any non-conformities on their account. Hence, it would be best if you always made it a point to review the SOC 2 report before choosing a third-party service provider.
What Is The Scope Of SOC 2 Type 2 Compliance?
As you know,  SOC 2 Type ii compliance uses the five principles from AICPA to assess everything from security to privacy. But who gets to decide the scope of SOC 2 for a service provider?
A certified CPA determines the scope of their report by analyzing factors like
Type of customer data they collect

Storage methods for customer data

Business needs and operations
The security aspect alone in SOC ii Type 2 compliance can include nearly 100 controls. Another one of our clients, let's call him Ron, was worried about the security controls we use as a third-party service provider. Unlike the case of Jane that we discussed earlier, SOC 2 compliance is not mandatory, which is what our Sales Head told Ron.
The HIPAA and SOC 2 compliance is not the same, but they have some compelling similarities. We use multiple security controls to ensure the safety of your customer data. Some of the major security controls we use for protecting your data and ensuring SOC 2 Type 2 compliance include the following
Password security

Employee onboarding

Training

Physical access controls

Background checks

Security training

Multifactor authentication
Using PostGrid to Ensure SOC 2 Type 2 Compliance For Your Direct Mail
PostGrid is an automated direct mail service that offers a highly secure solution to its customers. Our SOC 2 Type ii compliance ensures the safe use of your customer data. And since we use a fully automated system, there is no chance of error that can compromise the security of your customer data.
PostGrid even takes on the highly-regulated healthcare communication with its HIPAA and  SOC ii Type 2 compliance. We also offer bulk mail to our clients, including
Conclusion
Business organizations, especially those dealing with sensitive customer information, can use SOC 2 compliance to ensure the safety of their customer data. Your organization must ensure SOC 2 Type 2 compliance for all communications, including mail.
Advanced direct mail software solutions like PostGrid can offer a safe and secure mailing process. Our SOC 2 Type ii compliance and automated process make managing your mailers significantly easier. Additionally, it provides a convenient mailing solution with zero chance of manual errors.
Using a solution like PostGrid gives you peace of mind when using sensitive customer data without compromising convenience. Hence, companies must employ advanced systems like PostGrid for secure and convenient business mailing.
Ready to Get Started?
Start transforming and automating your offline communications with PostGrid
SIGN UP
REQUEST A DEMO