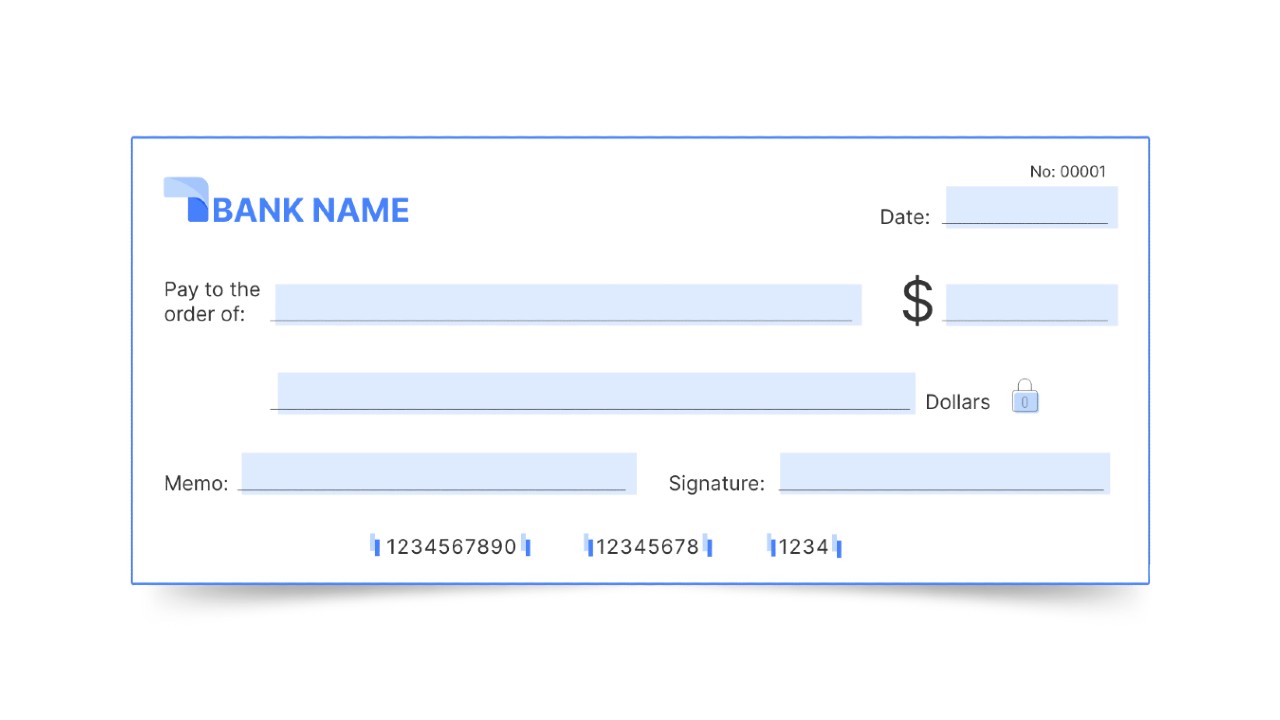 Send Checks Online: Using Software Solution
Most companies struggle to maintain an up-to-date payment of business checks. Why? Because businesses often deal with many sellers or vendors. Therefore, managing the check payments for them can become daunting. Managing check payments gets even more complicated if each seller requires payments at different time intervals.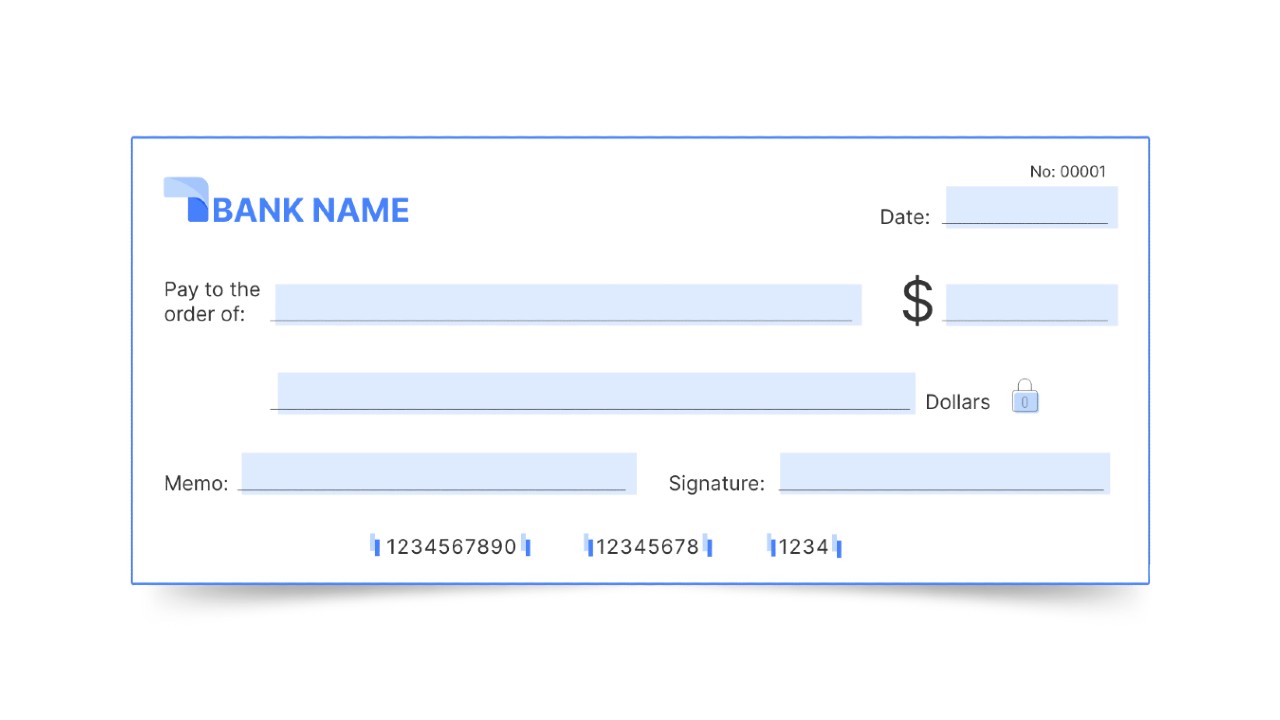 While some business partners may need one-time payments, others require monthly or bi-monthly payments. Hence it can be difficult for businesses to maintain their check payments manually. Pay by check online can be an effective way for companies to remedy such a situation.
Businesses must learn everything about check payments and optimize their payment process. With that in mind, we are all set to explain everything you need to know about checks and how to send a check online. If making or managing check payments is a routine part of your business operation, then this article is just the right one for you as we show you how you can send check online!
What are Checks?
Checks are signed documents that allow you to transfer funds from your checking account. The recipient of a bank check can be a person or an organization. Traditionally, businesses depended solely on printed checks for conducting their business.
However, that is no longer the case, today, as businesses have a broader choice of options when sending checks. Today Companies can send paper checks online or use eChecks. But, we will elaborate more on that as we move forward.
Generally, all checks include some basic information of the account holder preprinted on them, such as:
Name of the account holder
Contact information
Routing number
Account number
Check number
Apart from the preprinted information, the checks also have space for you to provide variable data such as:
Date
Amount
Recipient's Name
Your Signature
It is important to remember that checks don't need to be in a physical, printed document. A popular alternative to traditional checks is eChecks. However, most organizations, particularly B2B businesses, still prefer sending and receiving their payments via physical bank checks.
Read More: Print Checks Online
How Do Checks Work?
Regardless of whether you use a physical check or an eCheck, they both work the same way once the person on the other end receives it. After a seller or individual gets the check for payment, they present it at the bank. There are a couple of ways you can use to encash the bank checks:
Deposit the physical check directly to their bank account.
Take the bank check to an ATM with check cashing capability.
Take a picture of the bank check and upload it via an app of their respective bank.
Using a vendor payment system to scan the bank check and convert it to an eCheck.
Once the bank receives the instruction from the payee, the payment process gets initiated.
Time For Processing a Check
One of the most common questions people have about check payments is processing time. If you are using an eCheck, the money gets deposited in the recipient's account on the next business day.
The exact timeline goes for vendors that convert checks into electronic transfers. However, some larger retailers use an even faster process that enables them to send and receive check payments on the same day.
In all other cases, the processing of check payments can take up to a few days. Hence, if you are using traditional check payment methods, it'd be wise to ensure that your account has enough money to cover all your check payments.
What Does It Mean To Send Paper Check Online?
Although several advanced payment methods are available today, most B2B business payments use checks. Most sellers or vendors are still not ready to handle electronic payments such as eChecks.
However, the traditional way of sending checks to sellers or vendors is flawed. Manually writing bank checks, putting them inside an envelope, and mailing them to the recipient are often prone to all sorts of errors. Sometimes you may get the address wrong or use an incomplete address, which ends up delaying your business payments.
You can avoid all this by using an automated system like PostGrid to personalize, print, and mail your business checks. PostGrid enables you to print high-quality business checks and deliver them accurately to your business partners.
You can even use PostGrid to set up a schedule for sending business checks regularly. So, this way, you won't ever miss your payments again.
Why Send Paper Check Online?
As we have mentioned before, companies still prefer to use the good-old check payments for business payments. Businesses prefer to make payments via physical checks because it's how business payments have been made for years. Hence, they are used to this method and consider it the safest option.
Check payments are also famous for their superior security for business payments. Furthermore, even the slight delay in payments using regular checks can benefit many businesses.
It gives the payee a chance to make sure that there is enough money in their account to make all their payments. Additionally, businesses now have access to tools like PostGrid to send paper checks online securely.
Below are some of the significant advantages or reasons businesses prefer to send paper checks online.
#1 They Are More Secure Than Traditional Checks & eChecks
Printed checks are known for the high level of security it offers. Business checks you can print online as per demand are much more secure than preprinted checks. Here, crucial details such as bank routing and account numbers are printed on the bank checks only when you need them.
Additionally, there is no need to store the on-demand checks like the preprinted ones. You don't have to worry about losing or misplacing them. Even the printing is equipped with security features such as microprinting and warning borders to avoid fraudulent activity.
Electronic payments like eCheck are subject to cyber fraud. Some might even argue that the digital medium is more susceptible to fraud than any other medium. When you pay by check online, there is minimal chance of getting attacked by hackers.
#2 Printed Checks Are Traceable
Did you know that the bank keeps a copy of the check whenever you cash in a bank check? Hence, if someone accuses you of not making a payment, you can easily prove them wrong with the bank records. The bank check contains every detail necessary to track your transactions.
It means you can accurately keep track of your business transactions. You can even analyze your payment patterns and optimize your business expenses. The traceable nature of the checks makes it even more desirable for business payments.
#3 They Are A Widely Accepted Mode Of Payment
One aspect that always favors check payments in business transactions is that it is accepted by pretty much everyone. As they are one of the oldest payment methods, every business is more than happy to accept check payments.
Of course, that doesn't mean that you can go to the nearest grocery store and pay using a check. But, as far as B2B business transactions are concerned, printed bank checks remain the primary payment method. In addition to this, every business that accepts eChecks and electronic payments will receive printed bank checks.
#4 No More Room For Manual Error
A significant advantage you have when you send paper checks online is accessing automation tools like PostGrid. An automated check writing and printing software like PostGrid let you eliminate all manual processes involved in writing checks.
Therefore, you can also avoid the numerous errors that manual intervention can cause. Manually writing checks can be tedious for businesses, mainly if they regularly write many business checks.
#5 Print Customized Checks
You can use advanced check printing software to design and print customized checks. Receiving a physical bank check that the recipient can hold in their hands will always be more impactful than any online payment method.
Furthermore, you can customize your checks to help your correspondents connect better with your brand. The designs you create for your business checks can be saved and reused a second or third time. It is also worth noting that you can print blank checks with or without bank information or routing numbers if you want.
What are eChecks?
As we mentioned earlier, eChecks are among the most popular alternatives to traditional check payments. The eChecks go by many names, such as electronic checks and digital checks. It is an online payment method for transferring funds from one bank account to another.
As you can see, the transaction part of the eChecks is not so different from regular checks. The only difference between the two is that in eChecks, the transactions are entirely electronic.
It is also worth noting that the eCheck transfers in the US are carried out via Automated Clearing House, or ACH network.
Payment Validation For eChecks
The payment process involved in eCheck payments is very straightforward. First, the payee makes a payment via eCheck, and the money gets deducted from their account and credited to the recipient's account. Usually, the whole transaction process is completed within one or two business days.
However, eChecks also require validation for the payments. There are several payment validation methods available for eCheck payments. Sometimes, the validation process involves you filling out an online form. Other times, you may have to sign a contract.
eCheck payments are faster than traditional check payments, they are not the quickest payment method. Digital payment methods like Google Pay, PayPal, and Stripe are faster than eCheck. Furthermore, the eCheck payment can get delayed sometimes as the ACH network needs to route them first.
How To Send A Check Online?
There are mainly two ways you can send a check to someone online. One is to use a check design and printing tool like PostGrid. The second option is to use eChecks for making your business payments.
While both have their advantages and disadvantages, it is best to use an automation tool for printing and delivering your business checks. The reason for this is quite simple. Most businesses, specifically the B2B businesses, still rely on check payments for the most part.
eCheck payments have faster processing, it is not helpful if the seller/vendor can't accept eCheck payments. Businesses trust printed checks over digital payments and relish the familiarity it offers them.
Conclusion
Online check sending is the best way for businesses to make regular payments. The traditional way of sending business checks is prone to error, which can lead to many unnecessary issues. Missing or delaying payment to your seller or vendor can lead to unnecessary escalations and jeopardize your relationship with business partners.
You must use an automated check printing/mailing system like PostGrid for sending your business checks. PostGrid enables you to personalize your business checks and accurately deliver them to its recipients.
You can even schedule when to send a check to someone and set up regular payments. Therefore, you can ensure that you never miss a payment and also help you build a long-term relationship with your sellers.
Ready to Get Started?
Start transforming and automating your offline communications with PostGrid
SIGN UP
REQUEST A DEMO