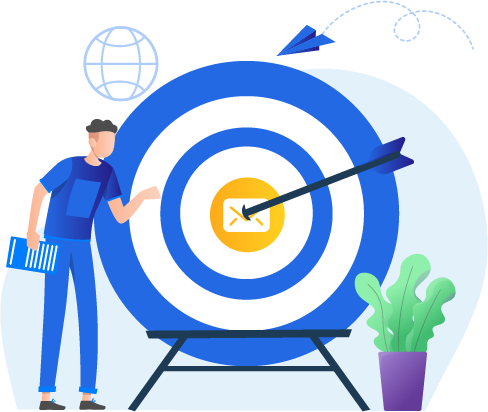 How to Send Checks Securely Through the Mail
Though we have entered the era of digitalization, there are still a lot of companies that make use of physical checks to complete their payments. These companies are dependable on the postal services to send their checks. Along with sending checks, they also rely on these mailing services for the safety and security of their documents.
However, there are many cases of check fraud and forgings, raising the concern – can you send checks in the mail? You can definitely do that and the best way to mail a check is to make it secure using a number of protective measures.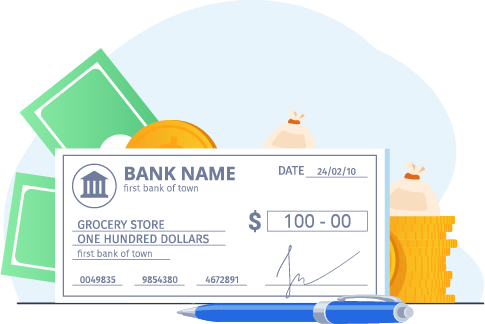 There is no need to worry if you take the necessary precautions and mail your checks through a trusted platform. PostGrid facilitates safe check mailing and can help you fulfill your payments on time and without any hassles. Moreover, our platform can assist you in drafting and printing checks. Our all-in-one services are meant to reduce your workload and mail your checks affordably, effectively, and safely. It facilitates the check by mail payment method.
PostGrid provides a number of mailing options. You can select from the customizations available, the security envelopes, and other things that can help us safeguard your checks. With PostGrid, you no longer need to wonder about how to post a cheque.
What Precautions are to Be Taken to Mail Checks Safely?
How to send a check in the mail? You can use the services of the USPS or other mailing vendors. Direct mail is actually the best way to mail a check if done in the right manner. A few precautions can make it an effective way to make payments on time. Businesses and individuals need to take extra care about some things. This way, they can be in a better position to print and mail checks safely. You can make sure that all the checks reach the respective clients, without any issues in transit.
Below are some of the precautions through which cheques in the mail can be sent safely.
1. Never Send Cash
You should never consider completing your payments through cash. It can be easily stolen and used by anyone. Moreover, you can't limit anyone from using that money. Sending cash by mail is absolutely not recommended. The USPS guidelines also prohibit sending cash by mail. It can cause an increase in the number of lost mails – which directly contributes to your company's losses.
Instead, always use a mailed check payment. Although checks can be forged and spammed, it is still possible to take precautions and avoid this from happening. Besides, you should not send checks that are payable in cash. The most important thing to be kept in mind is to never mention the word "cash" in the payee field. You can consider how to send a check online. Some online check mailing services like PostGrid can help you draft your checks as well.
2. Avoid Mentioning Extra Details
Many people add their social security, credit card, driver's license, and phone numbers to their checks. It can prompt the criminals to make the wrong use of your details easily. Thus, it is always recommended to avoid mentioning any extra details on your checks and to take care of everything that you are writing on them.
How to send a check to someone without mentioning any extra details?
For this, you need to know about the information required to be written on the check, and the details that can be avoided. All the details that are filled in should be exact, and only as much as needed. This step can safeguard you from a lot of trouble.
Along with avoiding the mention of extra details, it is crucial that you never leave the amount and payee fields unfilled. If the payee field is left blank, anyone can address the check to themself and encash it very easily from your bank. Many people think – is it safe to send a check in the mail? In reality – it is, only if you write your checks smartly.
3. Restrict Your Checks
Restricting your checks is a very simple step. But, this small step acts as the greatest weapon against all types of forgings and frauds. Even if a person manages to steal your check in some way, the limitations will block him from encashing that check with forged details and signatures.
Basically, when you restrict a check – you assign a specific payee for that check. You can learn how to mail a check for deposit only. You must include the words "for deposit only". It restricts third parties to interfere and get the check cashed under their name. Clearly mentioning the payee's full name and details allow the bank to remit payments only to a particular bank account.
Consider knowing – what does a mailed check mean? Mailed checks are the type of checks that cannot be cashed by anyone, except the person or organization to which it is addressed to.
4. Use Colorful Envelopes
There are special types of envelopes available that provide more safety to your checks. Many people use dark-colored envelopes to mail checks. Dark colors restrict thieves to know the contents of the envelope. It is the safest way to send money in the mail. The postal services also allow you to bring your own envelope for mailing your check.
Elsewise, you can ask the post office to give you one. There are also security envelopes available at the post office and office supply stores, specially made in a way to conceal the contents of an envelope and keep them intact. Is it safe to mail a check by hiding it? The answer would be: to a great extent.
5. Hide Your Checks Using Greeting Cards
Although colored envelopes are a great way to hide your checks, there are several other methods to do it. The safest way to send a check through the mail while hiding it is to make it look like it is just a postcard or letter – that is of no use to the frauds. You need to know how to send money safely through the mail in a way that is not suspicious to thieves or frauds. If the mails land in their hands, they should not be tempted to open them.
Needless to say, once they know it is a check, they can apply several methods to forge the check and transfer the money to their account. Hence, hiding your check or making it look regular can help in safeguarding it.
Can you fold a check? No, checks should not be folded as it might make them unreadable.
You can hide your checks by folding the thick paper around them. By folding several times, you can hide the contents more precisely. Alternatively, you can send a greeting card to your clients, while enclosing the check within the card.
Pick a greeting card that is relevant to the season or an upcoming festival. There are two benefits of hiding your checks in greeting cards – it acts as great material to make your clients happy and it helps your checks reach the intended people safely.
6. Carry your checks to the post office personally or use trusted mailing services
If you are printing and mailing checks on your own, it is advisable to carry your mail to the post office yourself. You can be relieved that at least your checks reached the post office safely – after which you can leave it up to your mailing service provider to get them delivered.
Elsewise, you can use PostGrid's check printing and mailing services to conduct everything from processing, printing, stamping, folding, and stuffing to mailing. Our platform and API can help you automate the entire process and also assure safe mailing of your checks.
With PostGrid, you don't have to ponder: can you mail a check to someone or can you send a check through email? You can always be assured that we can get the job done securely. PostGrid can also help you draft your checks quickly and email them to the payee.
7. Track All Your Checks
After submitting your checks to the USPS, you will receive all the tracking numbers. Through these details, you can track the progress of your checks in real-time. It ensures that the checks are progressively being processed and transferred from one unit to another – making sure that the checks reach on time and without any unwanted delays.
Delay in the delivery of checks can increase the chances of fraud. Hence, it is essential that the deliveries are completed accurately and in the least amount of time possible. Using PostGrid's automation platform, you can get the tracking numbers immediately after mailing, and you can view the reports anytime.
Furthermore, you will receive delivery confirmations through our platform, helping you know the exact time when your checks were delivered. Can you send checks through email? PostGrid can help you with that as well. Our platform also allows you to view the history and records of all the checks sent via email.
If you want to know everything about how to send a check via mail, below are some other things that can be taken care of. To send a check by courier, you need to simply follow all these steps carefully:
1. Monitoring Your Accounts
Companies and individual persons need to regularly check their bank accounts and keep an eye on suspicious activities. This step can help you to spot any fraud immediately, allowing you to stop the payments and safeguard your checks.
Many banks prompt their customers to set up notifications or alerts to inform them of any suspicious login attempts and transactions. With online and phone banking, it is easy for you to keep checking on your account frequently. It is one of the most important steps in knowing how to send money through the mail. You should be able to monitor your accounts smartly.
2. Use Cashier Checks
Cashier checks are checks that are drawn by you and fulfilled through the bank's funds. Basically, the bank guarantees that the payment shall be honored, avoiding bounced checks.
Sending a cashier's check in the mail is a dependable form of payment. These checks typically come with extra security features. Personal checks can be stolen and forged. But, in the case of cashier checks, it is much more difficult for spammers to write over and misuse the check. You should know how to mail a cashier's check – as it provides advanced safety.
3. Sending a Certified Check in the Mail
Encashing certified checks requires the payee to sign on the receipt form before receiving them. This receipt is sent to the payer with the payee's signature as proof of receipt. It can help block imposters to receive the check.
Furthermore, their signature can help catch hold of them, in case of any fraud. Ask your post office how to mail a certified check, and use them for frequent mailing. However, PostGrid can help you send certified checks without visiting the post office.
Time Involved in Sending Checks Through the Mail
Since checks are time-bound and sensitive documents, it is essential that they reach the recipients on time. Moreover, speedy deliveries help secure the check from criminals. The faster the delivery of the check, the less the chances of fraud. Therefore, before mailing a check, you should consider the time involved.
For better convenience, contact your mailing vendor and request the estimated time taken to mail a document. The USPS has different mailing options – which you can select according to the urgency of your checks and your needs. If the idea of how to send checks in the mail is not clear, you can always talk to your mailing vendor and clear all doubts.
Facilitating quick and efficient deliveries can also help strengthen the relationship between you and your clients.
If you select the regular mail option to send your checks through the USPS, your mail will be delivered in around 3-6 working days.
The second option is to select priority mail and get your mails delivered in just 1-3 working days. Most companies opt for this option, as it is very convenient and affordable for mailing checks. You can ask the staff at the nearest post office about the best way to send a large check. They will guide you about sending large checks in the mail and the time involved.
The first-class mail option offered by the USPS may sound like priority mail. But, the name is meant to state the size of the document. It is cheaper than priority mail and delivers in the same time frame. However, priority mails are always sorted and sent first. Hence, though the ultimate delivery time period is the same, the priority mail option is safer.
Another option available with the USPS is express mail. This option is the fastest way to mail a check and delivers your check within 1-2 business days or even overnight, in some cases.
International mails can take up to a few weeks to be delivered by the USPS. Hence, it is advised to send your checks in advance, so that it reaches the destination before the last date to encash the check. Consult your mailing vendors and choose a mailing option that best suits your needs. Select a vendor after knowing their views on how to mail a check safely. If their overall services are safe and reassuring, you can choose them as your mailing partner confidently.
Why Do You Need to Take Precautions While Mailing a Check?
There are many reasons why sending checks through the mail is risky. Below are some of the prime reasons why you need to take care of your checks and ensure that they are mailed securely:
Stealing of Sensitive Information
It is not always that your checks are stolen or lost in transit. Sometimes, your checks reach the intended recipient safely. But, your account information and other details are already copied and stored by thieves. These details can be used in a lot of ways to transfer funds from your account online or shop with your account's funds.
Either way, your bank account is in serious trouble if your account information reaches the wrong person. You never know about the people who are going to handle your check during transit or are handling it after reaching the destination. Therefore, it is important to mail your checks with the highest level of security.
Can you fold checks to safeguard them? You should know that it is not advisable to fold checks. Rather, use paper to cover your sensitive details.
Protection From Frauds
If your checks are stolen while sent through the mail, you need to report them within a certain number of days. When failed to do so, your report will not be entertained and you will have to bear the entire loss. There will be no action taken at all.
Hence, if someone fraudulently steals money from your account through a check, you should immediately report it to your bank.
Although your bank will offer some protection to you, it is still not assured whether you will receive the entire amount back in your account. Therefore, it is recommended that you know how to mail a check for deposit and do the needful.
Counterfeit Checks
Counterfeit checks are fake checks created by spammers using other people's account details. It is done with the intention of stealing money from their accounts. Many checks are counterfeited and fraud transactions are processed.
Altered checks and forged signatures are other risks associated with check mailing. To prevent someone from creating counterfeit checks, look up how to send a cashier's check in the mail. Cashier checks are safer and better for mailing.
These risks are sure to make companies and individuals ponder the thought: How to send money through the mail safely? If done correctly, sending checks in the mail is actually safe. Using PostGrid's check mailing services, you can be assured that all your checks will be mailed safely and on time.
Using Postgrid's Check Mailing Services
PostGrid's automation platform and API can help you to send your checks safely via mail. It can assist you in every step of the check mailing process and assure you that all your checks will be delivered to your clients safely and efficiently.
Connects with your CRM
PostGrid's API can be connected to your payments or CRM software, enabling you to process your checks quickly and conveniently. Furthermore, the main benefit of this integration is that you don't have to stress about the drafting of your checks.
Our platform can take care of filling in the necessary details accurately, not mentioning any additional information, restricting the checks, and making sure that the checks are overall drafted in a way to block criminals to misuse them.
Can you mail a check manually? Sure, but the manual process of drafting checks is prone to human errors. Even the slightest mistake can cause forging or counterfeiting of checks. Therefore, it is of utmost importance that all the checks are drafted carefully and the necessary precautions are taken.
Event-triggered Mails
Sending event-triggered checks is useful while honoring payments frequently. It can help you automate your check mailing tasks and get them done, without the need for time-to-time manual commands.
PostGrid can allow you to set up specific dates and events beforehand, enabling you to mail checks upon these triggers. All the tracking reports for these event-driven checks are available for you at any time.
Hence, you can track and view the status of your checks, sent on-demand or by specific triggers. Companies can easily focus on how to send money in the mail safely and on time, with the help of PostGrid's platform.
Reporting
Every check sent through PostGrid's platform or API is recorded. The progress and delivery reports are available on your dashboard, from where you can track the status of your checks. This feature is available for you free of charge. It can help you keep complete track of your mails, and know when they get delivered.
If there are issues or the check's delivery is delayed, you can immediately contact your mailing vendor to find out the reason for the delay. This step can safeguard your checks, as you can immediately stop the payment by calling your bank – in case of any fraud alerts. The next time you think about how to send a check by mail, remember that PostGrid can do it for you easily.
Mailing Options
PostGrid provides all the mailing options that we discussed earlier. You can select from the available alternatives as per your needs. Our platform ensures that all your checks are in accordance with the postal regulations laid down by the USPS.
Moreover, PostGrid is a CASS verified platform. It means that our platform and Check API facilitate smooth and accurate mailing, and help the USPS deliver your mails speedily. This process allows you to send your checks via mail safely, as the process is very swift. Long and delayed deliveries are more prone to risks as compared with quick ones.
PostGrid guides you on how to send a check in compliance with the USPS standardization guidelines, also autocompletes, and verifies your addresses. Overall, these steps safeguard your checks and smoothen the delivery process.
As a result, PostGrid's print and mail API offers the safest way to mail a check. If you think: Can I send a check in the mail? The answer is yes. PostGrid offers safe mailing and assists you in every step of the process.
Conclusion
Undoubtedly, there are possibilities of check forgings and misuse. While mailing a check, there are always concerns about its safety. However, there are several methods through which you can combat these frauds and get your mails delivered securely. You no longer need to worry about how to mail a check to someone.
Several precautions can be taken to make sure that nobody touches your checks and they are mailed efficiently. From restricting the checks to using security envelopes, it has become very simple to send checks in the mail on a day-to-day basis.
PostGrid's check mailing services can help you in sending checks securely. Using our platform and API, you can be confident that all your payments are completed on time and without any problems. In this way, you can save yourself a lot of trouble.
Moreover, automating the job can help you finish it off in just a few minutes and with exceptional precision. If you still have any concerns about how to mail a check or how to send a check via email, you can check out PostGrid's check printing and mailing services and get to know more about it.
Ready to Get Started?
Start transforming and automating your offline communications with PostGrid
SIGN UP
REQUEST A DEMO