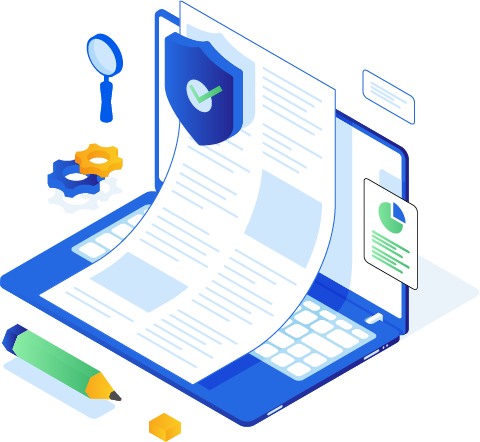 Letter to Employees About New or Change In Policy
Companies often come up with new policies or make changes to their existing ones from time to time, depending on various requirements and the arising situations. With time, every business organization has to do the task of informing or notifying their employees about a specific policy change or introducing new policies. It is important that the reason for doing so is mentioned clearly and there is a rational explanation of how it benefits the company and its employees.
Your employees are likely to accept the new changes positively if they understand them well. A sample letter introducing the policy can be referred to, including all the necessary information and making the letter look formal.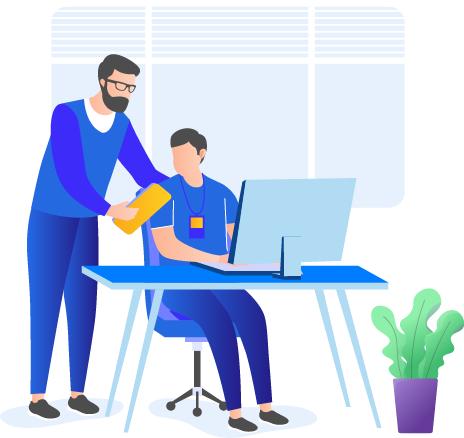 A policy change letter helps the employees stay updated on the company's code of conduct, policies, and rules. It also helps the organization maintain discipline and efficiency internally. You should know how to notify employees of policy changes because writing a notification letter can get tricky. Writing such a letter requires some consideration and preparation so that the news is conveyed successfully and the employer-employee relationship is also maintained. Always convey gratitude towards your workers and politely ask for their cooperation.
Read further to get some writing tips, samples, and a template that you can use to draft your letters.
Tips to Write a Policy Change Letter
Notification letters can be written for various occasions like informing your homeowner about your plans to move, notifying someone about a lawsuit initiated against them, or informing some important entities about your name change.
In all small and large companies, these letters are used as circulars to inform workers about something that directly or indirectly affects them. This information could be about anything from a change in the office location to a change in the paid leave policy. There are some important considerations to be made while sending a sample memo to employees about changes. Below are some tips to write a notification or a policy change letter.
Be Clear
While writing a policy change letter – be transparent, clear, and upfront. Disclose the necessary information that you think is important for the employees to know. Clearly state the reason for the sudden policy change or introduction of something new in the company. Explain the possible benefits. If the news is negative, be as considerate as possible and provide a valid explanation for the management's decision.
Notifying something negative without being transparent about the exact reason can infuriate the employees and affect internal operations. Every employee to whom the letter is addressed should be able to understand the contents of the letter and have enough knowledge to accept and implement the same.
Use a Relevant Tone
The tone of your policy change letter should match what is written. The announcement should be made in a relevant tone that justifies it. If the sample letter of policy change is about bringing some strict rules to curtail the misbehavior of the employees, the tone should reflect that there is a need to immediately stop that behavior. The consequences of not following the new rules should also be mentioned.
On the other hand, if there are some new policies that make the work-life of your employees better – the tone should suggest the same. No matter what the news is, make your employees feel that it is in their best interest and was the need of the hour.
Summarize
Whether you are writing a letter or drafting a sample email to employees about the new process, always summarize everything. As discussed earlier, you should disclose all the relevant information.
However, make sure to not get stuck in minute details. Get to the point and write everything in a way that is understandable, and does not leave any scope of confusion. Mentioning every minute detail can leave the letter open for discussion, and negotiation and employees might remove certain loopholes from it.
For example, if you need to inform your employees about the overuse of the free coffee-vending machine in the cafeteria; it is not important to mention who did it. You can summarize an issue and provide a solution, like limiting 2 coffees per day for every employee or starting to charge for it. The letter should not be a report about an incident, rather it should summarize important issues and the management's ways to tackle them.
Make a Copy
In case you are required to send a policy change letter to your employees, clients, or suppliers by law, make a copy of the letter to be sent to your legal department.
Moreover, mail the original letters by certified mail which helps you retain mailing and receipt proof. Make sure to send the same letter to all the employees if the notification is to be conveyed in general. If the letter is supposed to be addressed to a specific employee, make a copy of that too for your records.
Keep It Formal
Choose your words wisely. Be polite and formal. Being polite in a letter reflects professionalism and creates a positive atmosphere for the company. For official communications as such, use letterhead and a sample letter of policy change. Mention the contact details of the person whom your employees can contact, in case they need any clarifications or have any queries.
Apologize (if needed)
There is no harm in delivering an apology if the policy change is sure to cause an inconvenience to your workers. For instance, your store's closing time has been changed from 8 pm to 9 pm. It can cause some trouble to your workers who live far away or have some other things going on past 8 pm. Hence, your new policy about the changed timings is going to affect their life in some way. A kind apology in the letter can make the situation better and preserve your relationship with your workers.
Always Wrap Up on a Positive Note
In the closing of the letter, mention a clear CTA that you need your employees to do. For example, submitting the leave sheets or updating their personal details on the company website. Always wrap up the letter on a positive note that answers the potential employee's questions and portrays that you have taken their views into consideration. You can use a sample letter introducing a new policy for drafting a proper letter.
How to Write a Change in Policy Letter?
Announcements and change in policy letters are written in a certain format. Follow the steps below to draft it:
Use a letterhead. The letterhead gives a formal look to your letter and also makes it official. The letterhead should contain your complete address and contact information.
If you don't have a letterhead, type your company name and full address on either the left or right side of the letter. Typically, the address should be of two lines – the street address on the first one, and the state, and the ZIP code on the other.
Enter the date on the next line. The date should be aligned on the same side as your address.
Leave a line and start entering the recipient's name and address. If the policy change letter is for many or all employees, you can use variable data printing for personalization. While sending a sample email to employees about the new process, you can use the mail merge feature that comes with certain word-processing software. It can help you insert different addresses in each letter. Again, the address should be two lines. Any additional details should come below the recipient's name, after which the two address lines start.
Leave another line's space and write the subject line. You can simply use the term "policy change letter" or mention the exact thing, like "paid leave policy change" or "announcement regarding annual medical check-up."
Start with your salutation on the next line. Use the word "dear" and accompany it with a title like "Mr" or "Ms." If the letter is addressing all the employees in general, you can simply write "dear employee."
Begin with the body of your letter; mention what led to the decision or what caused it. You can use some company statistics or facts to support your statements. Discuss a problem in a way that makes the employee agree with your solution. Your workers are more likely to accept the new policy or the change if they agree that a problem requires such a solution.
Explain why the policy change has to be in effect. If there are any details required to be collected from the employees, ask them for them in clear language. Include the date from which the new change or policy will be effective.
Change the paragraph for closing your letter. While sending a sample letter to employees about change, mention words of gratitude at the end. Thank your employees for their time and continuous cooperation.
Provide contact details of the concerned person whom the employees can contact in case they have questions.
Type the word "sincerely" and leave three lines of space.
Enter your full name. Type your designation below your name. Although this is optional, it is better to inform the letter recipients about the person who has written the letter.
Sign above your name. Some letters might not necessarily need a signature. However, official letters should always bear a signature.
Leave a line and mention the enclosures (if any).
Policy Change Letter Template
If you don't know how to notify employees of policy changes, use the template below. You can fill in your details accordingly. Moreover, you can make as many customizations as you like – it all depends on your needs. A policy change letter template can be really handy for sending out such announcements and notification letters from time to time. It makes the process easier, and you are able to print and mail all the letters smoothly.
Sample Letter: Change in Policy
(Company name)
(Apartment or unit number, street address)
(State, ZIP code)
Date: ________ (date on which the letter was drafted)
(Recipient's full name)
(Apartment or unit number, street address)
(State, ZIP code)
Subject: New policy/policy change notification
Dear Employee,
We wish to announce some changes that have been made to our company policies. OR
We wish to announce a new policy, effective from (mention the date from when the policy shall be effective). The changes are listed below: OR The new policy states that:
(Mention the required details in brief)
We hope that all the changes shall be adhered to by every employee, and everyone will help make the new system successful. We apologize for any inconvenience.
Thank you for your continued support.
Sincerely,
(Your name)
(Your designation in the company)
Sample Letter to Employees About Change in Policy
A policy change letter is written and sent to the employees for several reasons. Typically, it is addressed to all the employees, and the rules are drafted for general adherence. Find below a sample memo to employees about changes in company policies:
Sample #1
Human Resources Department
Sunshine Media
1782 Hilltop St.
Oceanside, NY 10954
Date: 5th January 2023
To,
Mr. Jim Helberg
852 Halifax Drive
Oceanside, NY 10959
Subject: Introduction of a new policy regarding late reporting to work
Dear Employees,
It has come to our attention that many employees are misusing the buffer of 15 minutes given to them for reporting to work. From the beginning of this company, we have been granting a time period of 15 minutes, that is from 10 am to 10.15 am, as buffer time for employees to report. However, almost all the employees are entering the office past 10.15 am. Hence, we are adding a new employee policy, wherein for every two days of late reporting, there will be one day's pay deducted. This policy is effective from today.
To date, we never had any policy regarding latecomers. But, this introduction has become the need of the hour as in recent months our productivity has been severely affected. We believe that the introduction of this new policy will enable us to maintain internal discipline – helping us to increase our clientship. It will also enable us to retain more employees and provide good incentives.
Looking forward to getting the cooperation of all the employees to make Sunshine Media a better workplace.
Regards,
Kaley Hofstadter
Head of Human Resources.
Sample #2
Chuck Prady Inc.
54 Oakland Avenue
Malden, MA 07592
Date: 27th December 2023
Emily Bravo
9632 Elm Road
Boston, MA 08623
Subject: Changes in the medical examination requirements
Dear Employees,
This letter is in regard to the annual medical examination that is mandatory for all permanent employees. The management has decided to make some changes to this policy to ensure that all employees' health and well-being are monitored and protected at all times. The changes are:
The medical examination is now required bi-annually.
Employees working on a probation basis are also required to undergo a medical examination.
A physician appointed by the Company shall conduct the examination. (Previously, the employees got it done by a physician of their choice.)
All employees are required to fill in their details on the new "medical examination" portal launched on the company website.
The above changes are to be implemented from 1st January 2023. The details to be uploaded should be done prior to this date.
We would like to thank you for your dedication and continuous cooperation.
Sincerely,
Lucas Bialik
Vice President, Operations.
Note: If you are emailing the policy change letter to your employees, you will need to send a sample email to employees about the new process. Many companies use the mail merge feature to personalize the email and send it out to all the employees.
Email Sample #1
From: [email protected]
To: [email protected]
Subject Line: Introduction of cab services for early morning employees
Dear Employee,
As we already know that there are cab services available for employees whose shift timings end after 9 pm. After careful consideration, we have decided to introduce the same services for employees whose login time is before 9 am. This new policy is for all those employees who need to report early and face trouble commuting during early morning hours. Effective Monday, 11th January, all employees who have an early morning shift can avail of the cab services for pickup.
Such employees are requested to submit their details to Ms. Alex from the HR department by replying to this mail and copying [email protected].
We hope this policy will help employees reach the office on time, without any hassles.
Thank you for your services.
Regards,
Allen Smith
HR Department.
Why Should You Consider Using Direct Mail Automation?
There are a lot of advantages to using direct mail automation to send your policy change letters. Even if you know how to notify employees of policy changes, you can use a print and mail automation platform to make your tasks easier and faster.
Save Time
Businesses are already loaded with tons of administrative and operational tasks. Drafting, printing, and mailing policy change letters can be a time-consuming job. You can save a lot of time by automating the entire process and skipping manual activities.
Traditionally, companies have been employing a separate admin department for taking care of these jobs. It costs more money for the organization. Moreover, companies with less administrative manpower need to deploy some other employees for this task – which wastes their time and burdens them with additional duties.
Using a direct mail automation system can help companies save a lot of time while printing and mailing their letters, thereby increasing productivity.
Use Several Templates
For sending a sample memo to employees about changes, you can use several templates offered by a direct mail automation program. Various policy changes or new additions demand a different template for drafting a policy change letter. With the help of the in-built templates that are offered by platforms like PostGrid, you can draft letters in any situation speedily.
Templates offer a ready-made draft, wherein you just need to fill in the details. The outline is already made for you – allowing you to draft professional letters without missing any important points.
Print and Mail Done Together
There is no longer a need to find separate print and mail vendors. Manually, you have to find a printer and get your letters printed through them. Then, the printed letters are sent to you for enveloping, labeling, and mailing. The next step is to drop off the letters at the post office and collect the tracking numbers. In the case of automation, you can simply order the platform to print and send all the letters to your employees on your behalf.
Save Resources
Inventory handling is a huge hurdle in the way of manually printing and mailing your letters. Paper, ink cartridges, labels, and stamps are always needed to be in stock – if you plan on not using automation.
Furthermore, you will also need to purchase a printer or use your already purchased printer for printing all the letters. If the number of employees in your organization is large, your printer will also be seen as busy with letter printing. Using PostGrid's print and mail network, you can save your resources and avoid inventory handling.
Maintain Consistency and Professionalism
Making use of tools like PostGrid makes your letter look more professional. Additionally, you are able to maintain consistency throughout your communications. It helps the company maintain a good image in front of its employees and improves their morale. For drafting a perfect sample letter of policy change, it is better to use a smart automation platform.
How PostGrid's Automation Platform Help You Send Change in Policy Letters?
PostGrid's direct mail automation platform helps you draft, print, and send any direct mail item like postcards, checks, statements, brochures, SWAG kits, and more. Find out how it can help you print and mail policy change letters to your employees:
Integrate with Your Human Resource Management Software
PostGrid's platform and letter API can integrate with your HRM software. It can help you quickly import your employees' details to draft all the letters. This integration cuts down further manual effort as it automatically imports all the required data. Moreover, you need not make any separate entries into your HRM. All the mail records will be automatically stored.
Personalize All Letters
It is important to add the names and mailing addresses of all the employees to your letters in order to mail the letter to them. Personalizing can be hectic without a direct mail automation program like PostGrid. Even if you are using a sample letter introducing a new policy, you must personalize every letter with at least the employee's name and address. You can draft a common letter for everyone, but eventually, you will need personalization to mail a letter.
In short, you need a platform that can personalize your letters and make them mail-ready. PostGrid's automation program helps personalize all policy change letters using variable data printing.
Add Customizations
Adding customizations gets easier when you are writing your letters through an efficient direct mail platform. Companies can add their logo, taglines, various colors, personalized texts, fonts, and various other customizations. They can use their letters as a way to strengthen the company's relationship with its employees.
Emails can be easily ignored as people are already bombarded with dozens of spam emails every day. But, a formal and well-customized letter gets everyone's attention. Important policy changes can be announced using such customized letters.
Get High-Quality Printing
PostGrid has partnered with trusted printers from all across the country to get your letters printed in the best quality possible. These printing vendors are experts in their field. You can choose the paper type and other things on the platform itself and order them to get your letters printed. We have a two-day SLA, which means that your company's policy change letters will be printed and ready to be mailed within a period of 2 days.
Mail Fulfillment
After printing, your letters are needed to be mailed through the USPS or some other courier service. PostGrid's print and mail program can help you directly mail the letters to your employees. You don't need to get the letters from the printer, stuff them into envelopes, or stick labels and stamps. PostGrid offers complete mail fulfillment wherein everything from start to finish is done online, and you don't need to go anywhere or put in any manual effort.
Track Your Letters
Tracking your mail has never been easier. PostGrid's easy-to-use dashboard helps you track your mail in real time. It can help you view – at what stage your letters have reached and their estimated delivery date. This step helps you know the status of your sent letters easily. You can have a clear idea about the progress of your mail. The best part is that you can track bulk mail all in one place, in one go. If you send your letters manually, you will also have to track every letter manually.
The USPS website allows entering up to 35 tracking numbers – separated by commas. Our dashboard, on the other hand, will enable you to track a huge number of letters altogether.
Draft, print, and mail your policy change letters, postcards, checks, and other mail items through PostGrid's direct mail API and automation software.
Get started now to eradicate manual effort and double the efficiency.
Ready to Get Started?
Start transforming and automating your offline communications with PostGrid
SIGN UP
REQUEST A DEMO