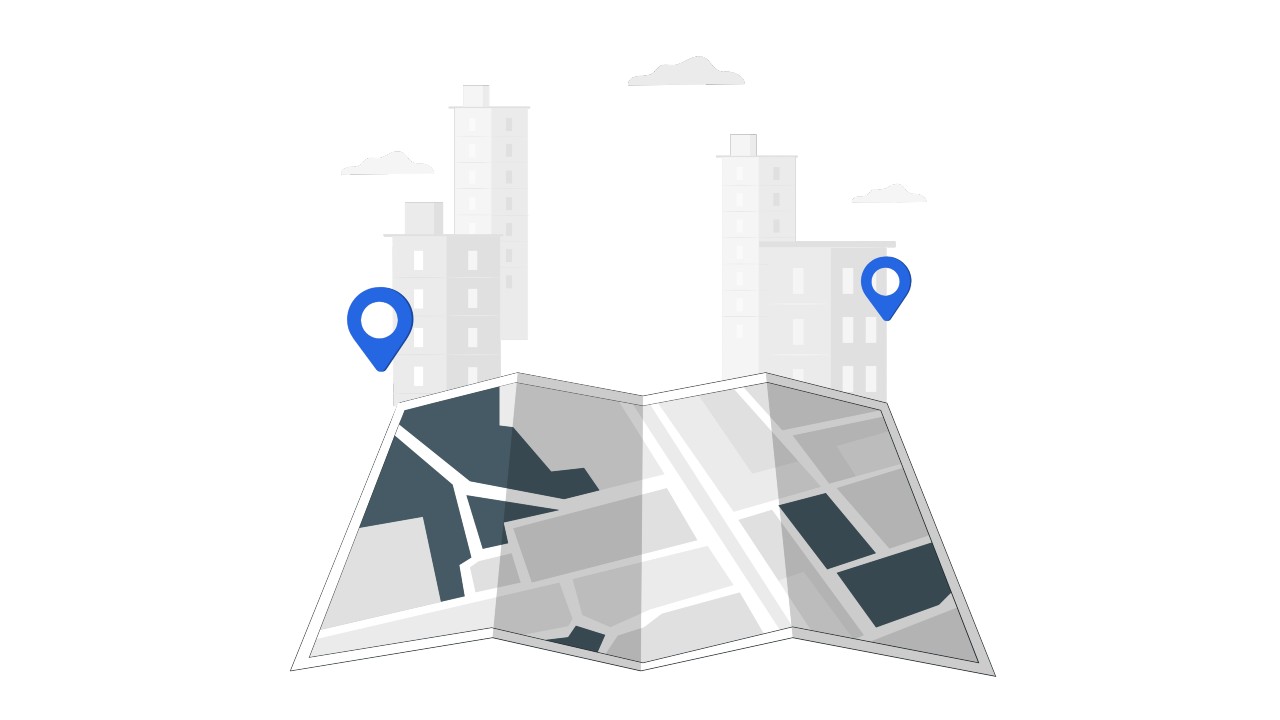 Physical Address Vs. Mailing Address
If you are a business owner, having more than one address is not uncommon. From paperwork to daily operations, companies need to use different addresses for various purposes. But, sometimes, it is hard to understand physical address vs. mailing address. Though these addresses might be the same in your case, there could still be some differences.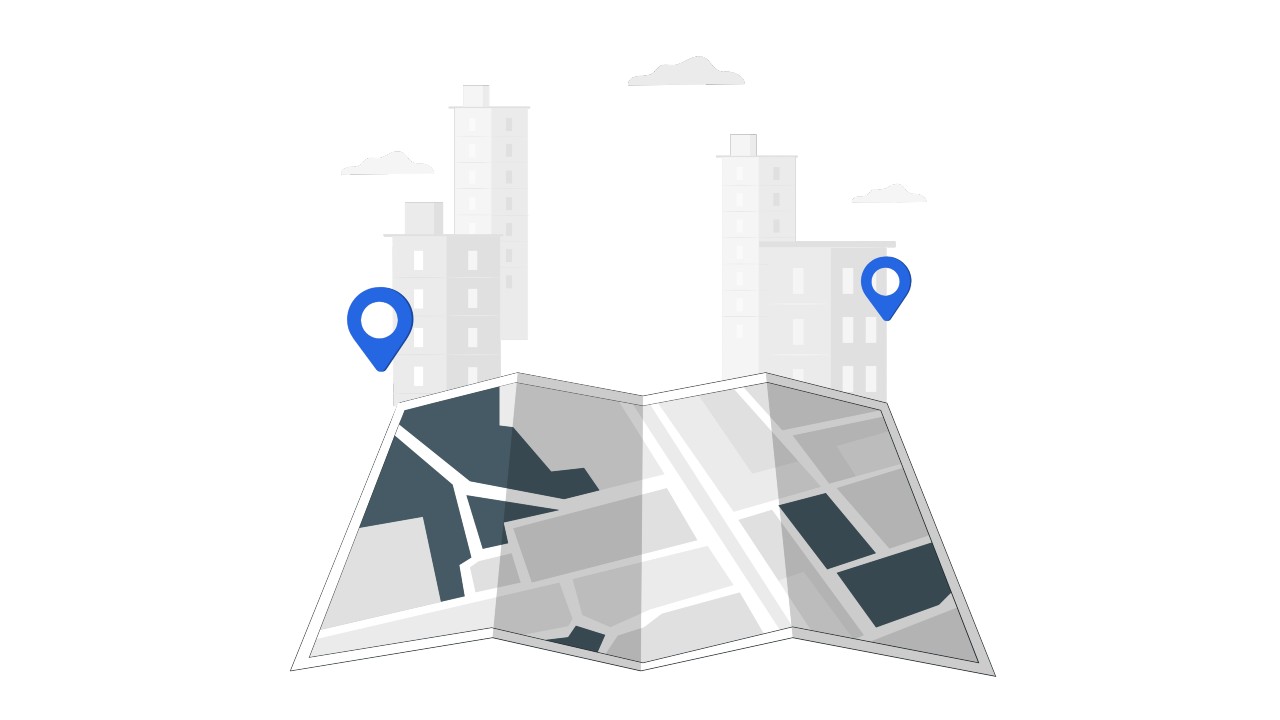 For necessary documentation and mail deliveries, you may need to provide different kinds of addresses. And it does not stop with only a mailing address or physical address. There are other kinds, like a street address, business address, and so on.
Therefore, you should decide the type of address you need for your business beforehand. It is better to remain proactive and make the right decisions before registering your address at different places.
In this blog, we will discuss the difference between a physical address and a mailing address. It will help you receive your mail items without any issues and also have proper paperwork done.
Difference Between Physical Address and Mailing Address
A physical address is generally a place that is located somewhere geographically. In other words, it is also called the street address.
It is often related to a specific geographic location that falls under the jurisdiction of an authoritative and administrative region. Such jurisdiction lays down rules regarding land development, zoning, taxes, commercial and home mortgage guidelines, etc.
A physical address can also be the actual place where your office, home, church, school, dentist shop, etc., are located. For example, your office might be in Omaha, at unit 782 on Blondo Street. So, this is called your physical address.
To set up a physical address, look for places offering public services such as transportation, schools, hospitals, high-speed internet, waterworks, and sanitation. It is the most crucial factor to consider when looking for a space to set your office.
If you own an online business, you may not have any physical address. Here, the owner's home address is often the business's physical address.
Coming to mailing addresses, they might or might not be the same as physical addresses. So, for example, you are located at one place but receive your mail at another location for some reason.
Now, let us move to the question
What is a Mailing Address?
The address where you receive all your postal mail items is called a mailing address. This address can either be the same or different from your physical address. 
Small businesses often have separate physical and mailing addresses to protect their privacy. It allows them to keep their identities and addresses discreet. They can choose any address to list on their public website and social media. However, larger businesses usually have the same place as their mailing address and physical address both.
The Creation of Physical Addresses
Now that you know what is physical address and mailing address are, let us now understand their creation. Both of these addresses are designated by different authorities to serve various purposes.
Most of the time, physical addresses are created or assigned by the taxing agency of that specific region. Usually, the appropriate authority for doing so is the county's tax assessor's office.
After the designation of a physical address to a taxable building parcel, the concerned authority sells it off and builds structures on it.
The U.S. Census Bureau (USCB) gathers a lot of geo-demographic information on everyone living in the country. Several private and public agencies use this data. One of the datasets produced in the process is TIGER, which stands for Topologically Integrated Geographic Encoding and Referencing.
You can use TIGER with Geographic Information Systems (GIS) and several mapping projects. It is crucial to dictate the location's geographical features like roads, boundaries, water features, legal areas, etc. Hence, TIGER is highly useful to geocode physical addresses for various reasons.
The Creation of Mailing Addresses
The country's postal authorities regulate the mailing addresses. For example, it is the USPS in the US, Royal Mail in the UK, Japan Post in Japan, Canada Post in Canada, etc. Most of these postal authorities are government entities, whereas others belong to the private sector.
In the US, all mailing addresses are dependent on ZIP codes. These codes were created in 1963 for mailing purposes and have made it easier for the USPS to sort items and deliver them accurately.
ZIP codes are also a mailing dataset. However, mailing datasets are not always comparable with TIGER and other geographic datasets. For example, a ZIP code is not a geographic area. It is a collection of delivery routes that help determine delivery stations and post offices associated with mailing addresses.
It is common for physical addresses located in one region to be assigned mailing addresses in another location. 
Which Type of Address Do I Need For My Business?
After knowing what is the difference between a mailing address and a physical address?, you might ask yourself- Which one do I need?
Well, find out these answers before you start a business.
For example, if you plan to launch a brick-and-mortar store in an area, you need a physical address. But, if you are into consulting and can conduct meetings entirely online, you don't need one.
However, take note that sometimes even online and consulting businesses need a physical address. Some of your operations might require a physical setup, or your clients might want to meet you personally. In such cases, having a physical address is a must.
Therefore, consider your business operations beforehand and select an address type accordingly.
Now, coming to physical address vs. mailing address business, you may or may not distinguish between these two. Along with conducting your operations and meetings at a location, you can also direct your incoming mail there. Hence, you can use the same place as both physical and mailing addresses.
However, in some cases, you are legally mandated to have a mailing address. So, even if you own an online business, you need a physical space to receive important mail. Again, you can use the same place as your physical and mailing address.
Any business set up as a limited liability corporation (LLC), limited liability partnership, or limited partnership requires you have a registered agent. Moreover, this registered agent must be in the same state where your company is registered.
A registered agent is any person or entity assigned by the LLC to receive any government correspondence, compliance-related documents, service of process notices, etc., on behalf of the LLC.
However, it doesn't mean you need to rent office space for the registered agent. For companies that operate online, a virtual address for their registered agent can solve the problem.
Virtual Addresses
A virtual address is a different type of physical address where you can receive your mail items. But, they are referred to as "virtual" because you don't need to be present at the address for receiving any mail.
For small and online businesses, virtual addresses offer many advantages. In the case of LLCs, virtual addresses help get an address for their registered agents. Virtual addresses are also a great choice to register companies at the federal or state level.
Other benefits include:
Businesses that don't need a physical address to operate can use virtual addresses to save time and money.

Virtual addresses are capable of receiving postal packages and mail items on your behalf.

You can also sign up for a virtual mailbox in conjunction with a virtual address. It offers mail scanning services allowing you to access your mail like email. You can check the contents online and also store a digital copy.

Virtual addresses also offer services like mail forwarding and on-demand storage. Hence, you can get all the mail items forwarded to any address you want at extra costs.
Now, let's talk about selecting the perfect virtual address. You have the option to choose a virtual address anywhere you wish. But, as said above, it should be in the same state as your business. Also, choose a mailing address that you want to publicize with your company name.
For example, if you want a premium address, sign up for a virtual address in a busy street of a major city.
If you are confused between a virtual physical vs. mailing address, please note that virtual addresses work as both.
 Also Read: Address Verification Software
Why Should I Have a Physical Business Address?
There are several factors to consider before you decide that you don't want a physical address. 
Credibility and Authenticity
Some customers don't trust companies that do not have a physical address. They might worry that your business is a fraud and not worth dealing with. It is a common misconception about businesses that operate without a physical address. 
Hence, depending on the type of company you operate, providing a physical address to clients can boost your brand credibility. 
Meeting Place
Another reason for having a physical address is being able to meet clients personally. Though it is viable to meet them at a nearby coffee shop or someplace else, it can affect your professional image. 
Hence, consider having a physical place or at least a virtual office where you can hold meetings regularly. 
Receiving Mail Items
If you don't have a physical address, you are likely to direct your mail to your own house. It is especially true for home-based businesses. 
These things can lead to breached personal details and a lack of confidentiality. But, in case you have a business physical address, you can use it as your mailing address too.
How Can Your Mailing Address Be Different Than Your Physical Address?
Sometimes, your mailing address and physical address are partially or entirely different. Therefore, it is crucial to understand the reasons why these two addresses are separate in some cases.
Find below some reasons why you should think about postal address vs. physical address:
Weather-Challenged Mailing Routes
There are many places in the US where it is hard for USPS workers to reach, like Jackson, Wyoming. The heavy and regular snowfall at this place makes it very difficult for the USPS to deliver mail here. Hence, it is called a non-serviceable area.
Such places aren't on the USPS mail routes, and the door-to-door delivery is not available.
Instead, all mail items of the people living in such areas are delivered at the main post office. All residents are needed to have a P.O. box at this post office.
It is also the same case with rural areas where all the houses are incredibly far from one another.
Centralized Mailboxes
Sometimes, individual mailboxes are clustered together to make a big community mailbox. They are known as centralized or clustered mailboxes.
So, you need to write down the address of the community mailbox to deliver mail to a person. It protects the personal address of the person and still helps them get their mail.
New Street Addresses
In 2013, the USPS announced that it would no longer deliver mail from door-to-door of new street addresses. It pushed recipients to use clustered mailboxes in centralized areas. Hence, many housing societies now have centralized mailboxes near the entrance.
Unique ZIP Codes
Unique ZIP codes are the ones assigned to high-volume mail receivers. These might include major universities, large businesses, and government agencies. For example, the unique ZIP code 12345 belongs to General Electric's offices in New York.
In the case of such unique ZIP codes, the USPS delivers mail to the mail department of that location. Then, the organization distributes the mail items internally to their final destinations, which could be situated in entirely different places.
Military Addresses
While discussing military physical address vs. postal address, please note two very different places. All mail items directed to military addresses are processed as domestic mail, even when the actual destination is situated internationally.
It is like delivering mail to unique ZIP codes — the mail items are sent to military post offices that then further distribute them.
Military addresses must have the unit designation along with the Air/Army/Fleet Post Office location.
PO Boxes
PO boxes are mailing addresses but cannot be called physical addresses. They help you get your mail while keeping your location private.
Also, a lot of rural areas use general delivery as such. Their mail items are kept at the post office and not delivered to individual houses. The post office either distributes the mail items, or the recipients pick up their mail themselves.
When it comes to shipping, physical addresses and PO boxes have different delivery restrictions. Unlike a PO box, physical addresses can receive unrestricted mail items from private carriers like DHL, UPS, Amazon, and FedEx. Therefore, while deciding between PO box vs. physical address, consider your mail type.
Difference Between a Business Address and A Registered Address?
Some people wonder about legal address vs physical address. Depending on your business location, there may or may not be any difference between them.
Typically, registered addresses and legal addresses are the company's official addresses. This address is used for all official purposes and is known as the official address of the company.
It often differs from a general mailing address which you use to receive postal mail and parcels.
A business address is a physical address where you conduct your business operations. It can be the same as your registered address.
Your registered address, physical address, and mailing address can all be the same- if you want to and if it is practically possible.
Is a Street Address the Same as a Mailing Address?
You might think "what is my mailing address?" or "is it the same as my street address?"
Your street address is the same as your physical address. Although, sometimes, the physical address has your apartment/unit number, and your street address doesn't.
Your registered address, physical address, and mailing address can all be the same. But, it should be practically possible.
However, if you own a small business and have no commercial premises, you can have a different mailing address. It is because your physical address maybe your house address, and it is advisable to keep this location discreet.
For security and efficiency purposes, consider using virtual addresses and PO boxes. You can also opt for virtual offices that provide mail, receptionist, and meeting room services.
How to Get a Business Mailing Address?
When businesses work with more than one address, they should understand what is the difference between mailing and physical address. It is also crucial to know how to get a physical address from a PO box.
The answers to such questions mainly depend on your business type and volume of incoming mail. 
If you are looking for a mailing address separate from your physical address, consider the options in the blog. It can help you increase efficiency, save costs, and cut down manual effort. 
Make sure all your mailing addresses are deliverable and valid. PostGrid's address validation API can help you verify your addresses in no time. It can also help you validate your mailing lists, irrespective of whether they contain domestic or international mailing addresses. 
Conclusion
Knowing the differences in the type of addresses helps you make informed decisions regarding your business. For several companies, all these addresses have no difference. But, for others, deciding which address to use for which purpose is very crucial.
PostGrid can help you mail to the correct addresses and without any added costs. You can standardize and validate your mailing lists with us in just a few minutes.
Ready to Get Started?
Start transforming and automating your offline communications with PostGrid
SIGN UP
REQUEST A DEMO