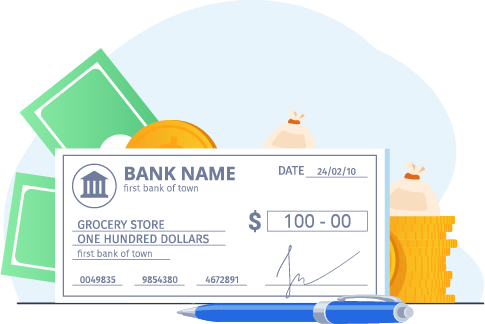 Outsource Check Printing and Mailing
Thanks to technological advancements we have made in the last couple of decades alone. But, it is also true that there are still a few things that haven't really changed throughout the years, such as the direct mails we receive from banks and other financial institutions. Although many other industry verticals still continue to use direct mail for their businesses, it is completely different from how banks and financial institutions use them. Why? Because, unlike the other industry verticals, banks or financial institutions do not confine their direct mail efforts to just marketing.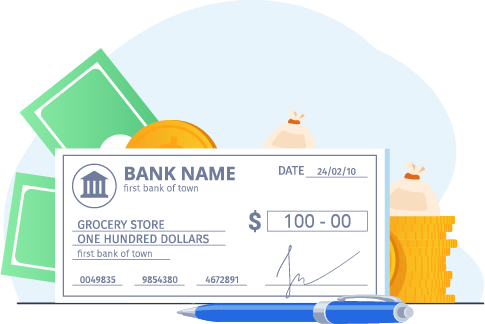 One of the main and perhaps the most popular uses of direct mail when it comes to banking is sending checks online. Banking institutions or companies still continue to use direct mail for sending out checks to their customers. To send the checks through direct mail, the banking companies outsource credible service providers that can print and deliver the checks accurately and on time. Credible is the keyword here because banking institutions can not afford to make a mistake when dealing with important documents like checks.
This article discusses why banking institutions outsource check printing services and why it is the ideal approach that can be adopted for sending checks to your banking customers. We also take you through the advantages offered by outsourcing check printing and explain the efficiency it has to offer. The article further discusses various check outsourcing services available in the market today that can optimize the operations of banking institutions.
Efficiency Offered by Outsourcing Check Printing Services
It is quintessential that the direct mail service you choose can handle the security as well as expenses relating to check printing and delivery. Banks still choose to outsource check printing and mailing instead of doing it in-house because it is a non-core function. Furthermore, resources including time, labor, materials, equipment, and supplies make it a challenge to implement in-house check printing and mailing solutions for banking institutions. It makes more practical sense to outsource check printing services as it is more accurate and economical in the long run.
Another pressing issue that banking institutions are faced with if they were to consider setting up in-house capabilities for check printing and mailing is space. The space required for setting up in-house printing of checks would include the space for operating the print machinery, space for storing the printed mails, and more. This could significantly add to the operating cost of your banking business. Then there is also the task of delivering the bulk mails, which can be chaotic in the hands of inexperienced personnel, not to mention the error probability of such an operation.
When you outsource check to print and mailing services, you are effectively passing the buck to someone who is more competent and hence more efficient in implementing the process. Furthermore, you now have access to service providers who can do more than just print and deliver the checks for your banking business. Service providers such as PostGrid come equipped with advanced capabilities, including CASS-certified address verification capability that allows them to ensure a 99% deliverability of your checks.
Furthermore, systems like PostGrid use a fully automated system which means there is close to zero chance for an error. Additionally, this makes the process a whole lot faster and efficient, which, in turn, ensures that the checks reach your customers in time every time. Timely delivery of the checks leads to a better customer experience which can greatly benefit your business in the long run. What's more, the outsource check processing services actually save you money by cutting down the cost by 20 to 30% while providing you with a convenient alternative to in-house solutions.
Why Employ Outsource Check Processing Services
There are numerous reasons why you should employ outsourced check processing services for your banking business, but the simple answer would be that it is superior in all ways as compared to an in-house solution. Below we discuss the advantages outsource check processing services have over their in-house counterpart.
Time and Labor
The in-house processing of checks can cost you valuable time and labor that can eat in on your expenses. In the meantime, employing an outsource check processing services company can take this off you entirely. Most service providers offer either fully automated or semi-automated direct mail capabilities, which include printing the check and mailing them to the right address and even ensuring its deliverability through advanced address verification capability.
Supplies
Maintaining a constant flow of materials required for setting up check printing can be extremely challenging, especially for the banking sector. Using a service provider ensures that the material is always in stock. Additionally, the materials used by the service providers are of superior quality, which can enhance the experience of your customers. More importantly, they can ensure that your customers always get their checks in time and avoid any delays caused by a lack of material.
Equipment
Printing checks, especially in bulk quantity, require specialized equipment, and this would also mean that you may even have to employ someone to operate the equipment. This further adds to the expense of your banking company, and then there is also the need to set up the equipment in a way that does not disrupt the normal working of your business. By putting the onus on the direct mail service provider, not only can you rid yourself of unnecessary complications but also streamline the check printing process with superior quality paper and ink.
Space to Store & Operate
Perhaps the most impending challenge in setting up an in-house check printing setup for your banking business is space. You will need additional space where you can keep your equipment and supplies. Additionally, you will also need to find a place to store your printed checks, and this can get pretty overwhelming. The outsource check printing and mailing can help you avoid the need for operating machinery or storing direct mails. This can help you save valuable time and effort that would otherwise have gone wasted or ill-spent on your in-house efforts.
Outsource Check Printing and Mailing Advantages
To outsource check printing and mailing services present you with numerous advantages over in-house solutions. It is important to understand these so that you can choose the right service provider for your banking business and make the most out of its services.
Easy Availability of Blank Checks
When you employ the service of a specialist for your check printing and mailing services, you can be sure that they are prepared for eventualities, and having easy access to blank checks is the least of it. This means that you will never have to face the issue of running out of blank checks because your service provider is fully equipped for that.
Instant & Error Free
Most advanced service providers for outsource check processing services use a fully automated or, at least, semi-automated system. This means that the chance of error in either the printing or mailing process is minimal to none. Many systems such as PostGrid are CASS-certified, which pretty much guarantees the delivery of the (check) mail. Furthermore, the automated system means there are no unnecessary delays that can hold up the process.
Superior Quality Paper
Another advantage of using outsourced check printing services is that most of the service providers use superior quality paper. Although this can not be guaranteed, you can ensure the paper's quality by asking for a sample piece. Superior quality paper is not only desirable from a product point of view but also significant from the point of view of the customer. The quality of the paper or rather the check will create an impression on the customer, and the impression may even extend to his/her family and friends.
Customization
Outsource check printing services are always flexible, and this means it allows for a range of customization for your checkbooks. You can have the check to fit the visual requirements of the customer; this means not only color changes and font alterations but also adding pictures as background. This is a nifty feature that can earn you valuable brownie points from the customers. There are instances where people choose a banking institution solely based on their attractive and personalized checks.
Highly Economical
Outsource check processing services are highly economical not just in the short run but also in the long run. You can save 20% to 30% in operational costs alone by using an outsourced check processing service. Some companies even boast of being able to drag in savings of up to 80% in total expenses by using their services.
This is achievable if you take various factors into account, such as the return rate of direct mails. For example, the services offered by PostGrid include an advanced address verification process that comes CASS-certified. PostGrid offers a deliverability rate of 99%, which means that there are almost no return mails, and your banking business can save you from unnecessary expenses.
Never Goes Out of Stock
When a business or service provider specializes in a niche, it is highly unlikely that it will go entirely out of stock on the product they sell, and this holds true for outsource check printing service. Most service providers, if not all, have access to the materials required for printing checks for your banking business. This includes paper or checks and ink. So, unless there is a calamity or some sort of unprecedented crisis, the check will never go out of stock for your banking institution.
Refer Customer Feedback
There are many outsource check processing companies in the market that you can choose from, and it can get rather confusing. More importantly, it can be really hard to know if the service provider you choose is up to the job. Thankfully, you do have the option to refer to the customer feedback provided for the outsourced check processing services a company offers. This can shed light on what all aspects they are good at and what they are not, allowing you to make well-informed decisions.
Conclusion
Outsource check printing is, without question, a blessing for the banking sector. Without outsourcing, banking institutions will have to splurge in more than just money for the check printing and mailing process. Building an in-house solution for check printing and mailing can cost you time and labor that can otherwise be spent on more fruitful tasks at your company. Furthermore, an in-house solution means that you will have to invest in more equipment, create more space for storage and optimize your business functions to accommodate it.
With an advanced outsourcing solution such as PostGrid, you can leave the check printing and mailing process in the more than capable hands of experts. Using a fully automated solution, PostGrid can swiftly print and mail the checks to your customers. Furthermore, systems such as PostGrid come equipped with advanced address verification capability that allows them to verify the addresses and thereby boost the deliverability rate to 99%. Additionally, you also get superior quality paper combined with an instant and error-free process, which is also highly economical.
Ready to Get Started?
Start transforming and automating your offline communications with PostGrid
SIGN UP
REQUEST A DEMO