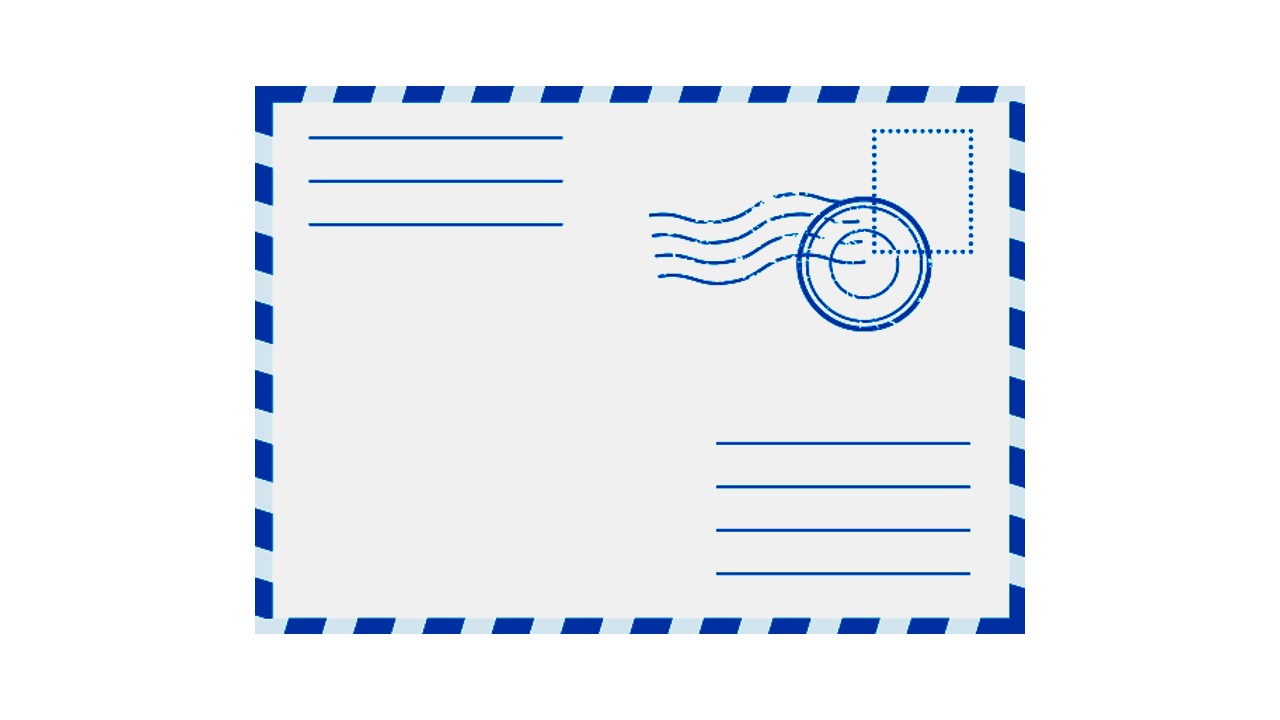 Nonprofit Stamps: What They Are and How to Use Them Effectively
As nonprofits exist to benefit our society, they also need to generate money to use towards their respective mission. No organization can survive with capital. A steady cash flow is vital to maintaining operations and sustaining any organization.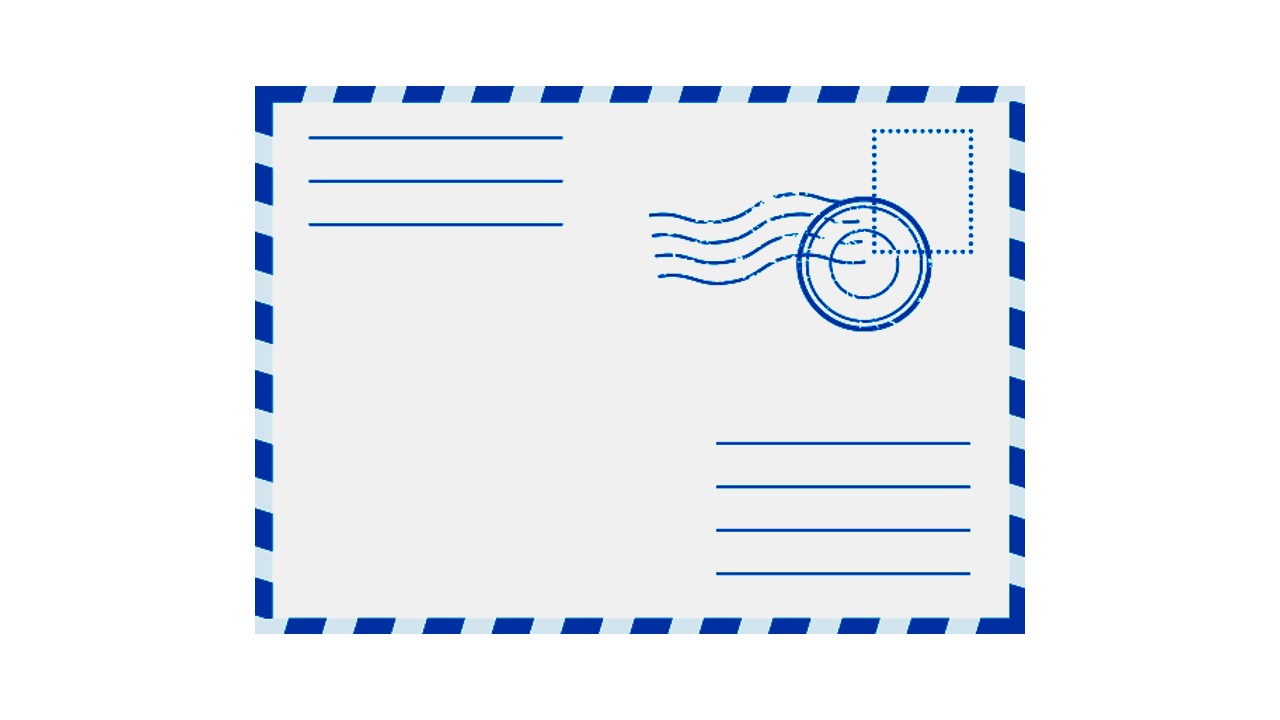 Every nonprofit plays a vital role in society by focusing on various issues and serving diverse communities. Yet, you running a nonprofit will need more than just good intentions and volunteers. Funding is also a critical factor in sustaining your nonprofit. You must be looking for ways to reduce costs and maximize resources.
One cost-saving step you can follow in the United States is using USPS nonprofit postage stamps. By using these stamps, you can get significant discounts on postage. It will help you to save a considerable amount on your mailing expenses. In this blog, we'll learn about nonprofit postage stamps and how you can enjoy using them in your mailing.
Let us understand about nonprofit mail first!
What is Nonprofit Mail?
Nonprofit mail is a discounted postal price under the United States Postal Service (USPS). Only qualified nonprofit organizations can use this type of mail for non-urgent and bulk mailings with nonprofit stamps—usually, nonprofits such this mail for sending newsletters, flyers, and other promotional materials.
Using Nonprofit Standard Mail 
Nonprofit organizations that meet specific requirements can use the USPS Marketing Mail. It can help you to avail a discount of up to 60% on the total price of First-Class mail.
You cannot send certain content with nonprofit mail, which is ideal for First-Class Mail.
Invoices, statements, or letters are not eligible for USPS Marketing Mail. Now comes the question of attaining nonprofit status. Without this status, you won't get any discounts on your mailings and won't be able to use nonprofit stamps. It could further increase your campaign costs and reduce the value of each donation.
How to Become Eligible for Using Nonprofit Postage Stamps?
You must have an interest in meeting certain criteria and following specific guidelines to become eligible for nonprofit status. These are some steps you need to take;
Register Your Organization with the IRS 
As a nonprofit organization, you must register with the IRS as a tax-exempt organization. This registration will fall under section 501(c)(3) of the Internal Revenue Code. You will be one step closer to using nonprofit postage stamps by completing this step.
Get a Nonprofit Mailing Permit
Your nonprofit also needs a mailing permit from the USPS. In this registration process, you must provide information about your organization, mission, and mailing activities. To apply, complete this form and revert it to your local post office. This process might take a few weeks to let you use nonprofit stamps.
Meet the USPS Requirements
Your nonprofit mailings have to meet specific requirements set by the USPS. You must inform your official business and fundraising activities and comply with size and weight limits. It is also vital to consider content requirements and mailing frequency restrictions.
Pay Annual Filing Fees 
As a nonprofit organization, you must pay an annual fee to maintain your mailing permit to use nonprofit postage stamps.
Comply with the Reporting Requirements 
Reporting requirements for nonprofit organizations include providing evidence of nonprofit status, providing annual statements of mailing activity, and keeping accurate records.
Using nonprofit postage stamps during the eligibility period requires planning and compliance with USPS guidelines. You can also consult USPS or seek professional advice to meet all the requirements. Ultimately, you will get the benefit of using nonprofit stamps.
So What Type of Organizations Can Qualify for Nonprofit Postal Rates?
Here's what more you need to know about eligibility for nonprofit stamps; 
Labour 

Educational 

Fraternal 

Philanthropic 

Religious 

Scientific

Veterans 

Some Political Communities 
Nonprofit Postage Rates in the US
Nonprofits have an advantage over companies when it comes to direct mail solutions.  No industry in the US offers lower postage rates than yours.
Small-volume marketing mail is subject to different rates by the United States Postal Service. You can categorize them as letter mail, marketing packages, large envelopes, or Parcel Select Lightweight Packages.
Thus, you don't have a single postage rate for nonprofit organizations. Using the USPS's Business Postage Price Calculator to calculate the postage price is advisable. Nonprofit postage stamps can help you save about $0.35 per piece for bulk mail.
Direct mail could be complex and time-consuming. Yet, with PostGrid Print & Mail API, everything becomes a breeze with full automation. You can design, print, mail, and track your nonprofit campaigns with our platform. Each campaign can cost as little as 57 cents per mail piece.
So are you ready to take the best out of nonprofit stamps?
Getting the Most Out of Nonprofit Status 
Never Share with For-Profits 
Your mail pieces should never benefit any organization; they must be under nonprofit authorization. It is not possible to mail on behalf of some other company.
Send Bulk Mail 
The post office will treat your nonprofit mailings like standard mail with similar delivery standards. Thus, you must have at least 200 pieces of mail to send. You can also qualify if your mailing items weigh at least 50 pounds. Don't confine yourself while sending bulk mail. For example, if you have 190 addresses in your mailing list, then adding 10 won't hurt your wallet. You will only save money with nonprofit postage stamps.
Brand Your Direct Mail 
Including your organization's name and return address on the outer envelope is vital. You can also create a custom letterhead to highlight this information. This return address must match the post office nonprofit authorization form address.
Mail to Another Nonprofit 
Cooperative mailing with other organizations is also a great idea, as both organizations have nonprofit status with the post office. Only then will both organizations get clearance to use nonprofit stamps at discounted rates. You can do this to access separate donor lists.
The Cooperative Mail Rule (CMR) allows nonprofit organizations to share the benefits, costs, or risks of mailing at nonprofit rates. It is only applicable to nonprofit organizations. The rule also prohibits for-profit organizations from sharing costs or risks with any nonprofit organization.
Update Your Mailing Lists 
You can save a lot on postage by ensuring that your mailing list is the latest and updated. Running an NCOA (National Change of Address) is advisable to learn about the latest address changes. New information will help you to update your mailing list and make nonprofit stamps more cost-effective.
Consider the Design 
The complexity of your design can also increase nonprofit postage costs. Any advertisement could be a cause to disqualify you from nonprofit eligibility.
Check the Weight 
Avoid overloading your envelopes. More paper can increase the weight and increase the postage cost. We recommend you keep the weight under 3 ounces. You can use thinner paper stocks to stay below the limits. This way, you can ensure the effective use of stamps for nonprofits.
Focus on the Paper that You Use
You might be saving money by using nonprofit stamps. Yet, it is possible to save more by buying the paper on sale or getting donations from a paper company. Ensure that you are printing only a few copies to reduce spoilage. The right direct mail provider will help you determine the best campaign quantity.
Consider Using Standard Mail 
It would help if you considered using the USPS Standard Mail option as a nonprofit organization. It would give you lower postage rates with your nonprofit stamps. This option is ideal for nonprofits that meet the eligibility criteria of USPS.
Incorporate the Direct Mail Best Practices 
Do you want to make your mail pieces more effective? Consider the best direct mail practices, including CTAs, personalization, and A/B testing. With these practices, you can expect higher response rates.
Tracking Your Results 
If you want to improve the effectiveness of campaigns, it's vital to track your existing efforts. Keep tracking the response rates, donation amounts, and overall ROI. This technique would help you measure the success of your campaigns and avoid bottlenecks.
Consider Taking Help from a Direct Mail Service
You might be running your first mail campaign for your nonprofit business. It is advisable to take expert help from a direct mail service like PostGrid. They will offer you the best automation tools, mailing lists, and other guidance.
Check USPS Guidelines for Content
The content on your mail piece can also determine your eligibility for nonprofit stamps. Ensure you comply with these guidelines to avoid any troubles with the USPS.
Start Planning Your Mailings 
The most effective way to use nonprofit stamps is to plan your mail accordingly. It will allow you to prepare and process them on time.  The process will include creating mailing lists, designing and printing mail, and sending them to various addresses. By planning, you can avail of additional discounts on bulk mail with nonprofit postage stamps.
Test Your Mailing Pieces
You must test your campaign before sending out bulk mail to get discounts and offers. Test the direct mail campaign at a smaller scale first. It would help you understand issues and any scope for improvement before launching at a larger scale. This way, you will save money on nonprofit postage stamps.
Consider Adding a Reply Envelope 
Your mailing should include a reply envelope if you expect a donation or action from the recipient. It will help your recipients donate or act on your call to action. Ensure that the envelope is pre-addressed and has sufficient postage.
Using Nonprofit Postage Stamps
When discussing "stamps for nonprofits," we refer to pre-canceled stamps. USPS uses this special type of stamp for mailing. These stamps are more affordable than regular postage, but the cost is not charged until after posting the mail piece.
If you use First Class Mail, you might need to pay between 42.3¢ and 49.4¢. On a regular stamped letter, you have to pay 63¢.
Nonprofits Can Save More Money on Postage by Using an Indica
Do you want to learn about postage prepayment? Indica will tell you about the prepayment status by an authorized mailer. Instead of a physical nonprofit stamp, you can use an Indica to show permit information to USPS. You can use it to deliver and pay for letters, postcards, self-mailer envelopes, and more.
For mailings of 200 pieces or less, you can use an Indica. Items weighing more than 50 pounds must meet this requirement.
 They will also save time because you won't need to apply physical stamps to your mail. 
It is vital to follow specific guidelines when preparing an Indica. Here is a partial list of requirements for a nonprofit Indica; 
Line 1: "NONPROFIT ORG"

Line 2: "US POSTAGE PAID" 

Line 3: City and state where you have the permit.

Line 4: "PERMIT NO" 

The Indica must be readable and have font no smaller than 4pt text. 

The information must be in the upper right section near the delivery address. 
How Much Can I Save With a Nonprofit Indica?
The savings will depend on your list and whether it is ready for postal carrier routes. Yet, you can expect the cheapest rate of $0.136 for each letter, with an envelope weighing up to 3.3 ounces.
What About the Drawbacks of Using a Nonprofit Indica? 
If your nonprofit organization can meet requirements, then Indica can save you a lot of money. Yet, there are a few things that you must know about;
The delivery speed could be drastically lower than first-class mail. Delivering your mail with nonprofit stamps can take up to 21 days. Yet, local addresses have a greater chance of having faster delivery.
You must have at least 200 pieces of mail to obtain the benefits of Indica.
If you want to keep your Indica, it is mandatory to mail it at least once every 24 months. Otherwise, you will revoke your Indica.
The nonprofit has to meet the USPS requirements to use Indica.
You may need to wait for two weeks for the application process. It is advisable to fill out your application online.
Using PostGrid Print & Mail API for Sending Nonprofit Mail 
Do you want a reliable direct mail solution for your nonprofit mailing needs? PostGrid provides the ideal solution to create, print, and send all your direct mail pieces.
You can use stamps for nonprofits and our platform to ensure the best posting rates. Moreover, we also provide flexible pricing options to help you get the best out of your money.
Consider using our Print & Mail API for the following reasons;
Highly Scalable API 
Whether you send a few hundred or thousands of mail, our platform is ready to scale according to your needs. Get the best value from nonprofit stamps with our services.
Smooth Integrations 
Is your nonprofit using a CRM to manage all its operations? Integrate our API effortlessly into your system and launch seamless direct mail campaigns.
Complete Tracking 
Don't live in oblivion after launching your direct mail campaigns. We provide the best tracking and analytics tools to help you evaluate your campaign performance. Get the best advantage of nonprofit postage stamps with PostGrid.
Superior Personalization 
Don't be generic with your direct mail message and presentation. Access our template editing tools to personalize your pieces according to recipients. It would help you leave a more personal touch.
Maintain Regulatory Compliances 
Keep your nonprofit's compliance record clean. PostGrid and all its partners follow HIPPA, PHIPA, PIPEDA, GDPR, and SOC-2 compliances.
Signup now to make the best use of nonprofit postage stamps.
Ready to Get Started?
Start transforming and automating your offline communications with PostGrid
SIGN UP
REQUEST A DEMO