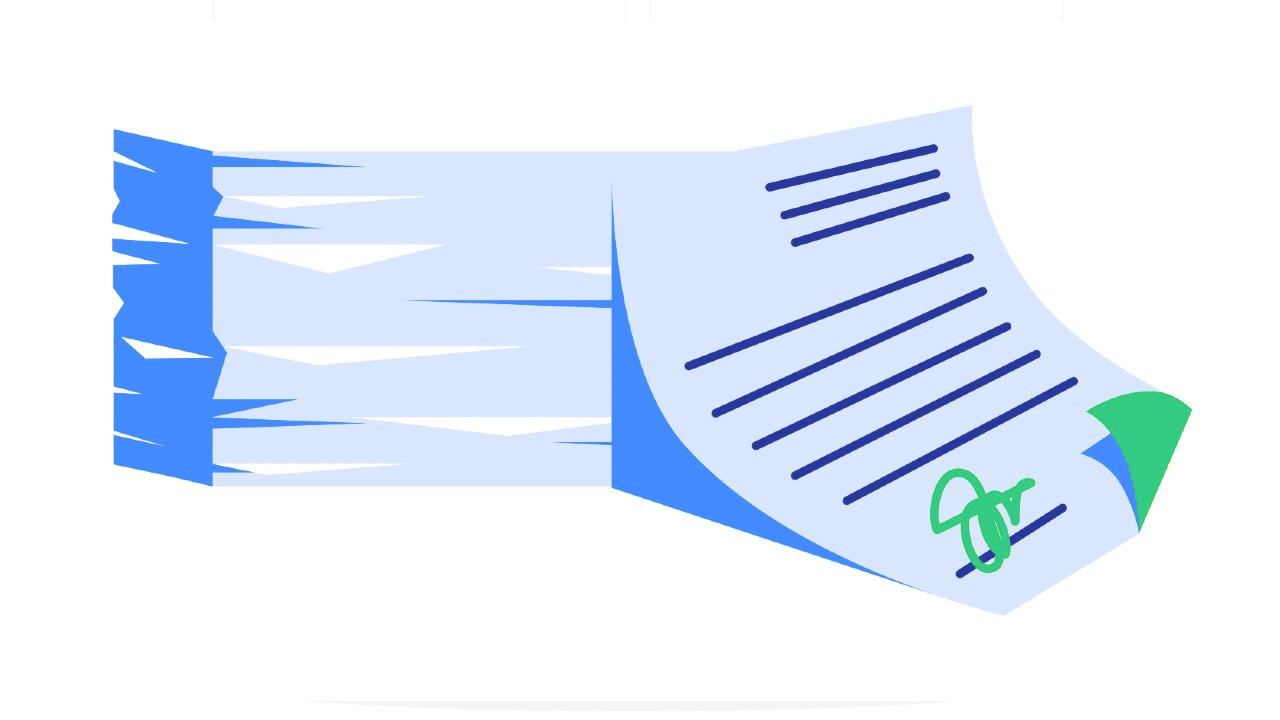 Best Ways to Mail Legal Documents Securely and With Automation
Legal documents contain confidential information and are prone to data breaches. Most companies are worried about the protection and security of their legal documents while mailing them. While their worries are completely justified, they can take a couple of preventive measures.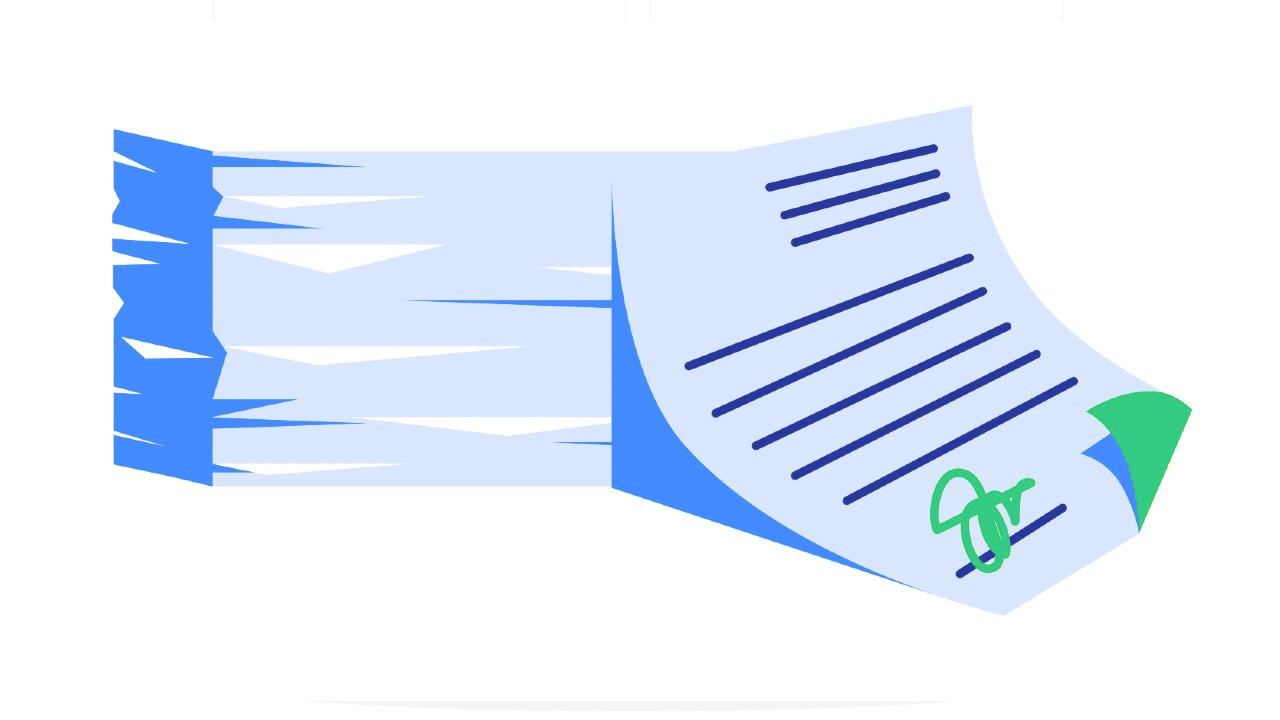 Sending sensitive documents in the mail is always better than emailing them. There are several federal laws protecting mail sent through the USPS. Thus, you should know how to send legal documents through mail.
Your mail is also lawfully protected when mail workers carry them from one place to another. Therefore, physical mail is less likely to face malware or data breaches.
We have put together a guide for you on how to mail important documents safely.
Let's dig a little deeper!
Best Possible Ways to Mail Important Legal Documents Securely
Organize Mail
Organizing legal documents is a crucial aspect when talking about safety. Keep accurate records of the mailing and delivery dates.
If possible, save copies of all the legal documents you print and mail. This way, it will be easier for you to retain and store important information. Plus, you can present them as evidence in case of legal disputes.
Consider deadlines right from the beginning. The documents must reach the recipient before their due dates. Plus, if the documents are supposed to be mailed back to you, take care to mail them in advance. This will give recipients the opportunity to go through the documents and mail them back on time.
Another important step that you can take is to confirm recipients' mailing addresses. There is no bigger blunder than mailing an important legal document to the wrong address.
PostGrid's address validation API can help you verify addresses before mailing. It can save you a lot of time and trouble needed to confirm every address manually.
Notify recipients after mailing legal documents. If they are already aware of incoming mail, they will be expecting it. So, they can inform you in case of non-delivery.
Use Sturdy Envelopes
The best way to mail legal documents is by using sturdy envelopes. These envelopes should be thick enough to carry your documents over long distances. Make sure they aren't transparent.
You can purchase document mailers from any office supply store. These envelopes can protect your documents from damage.
To protect your documents from getting folded, use thick cardboard for protection. Place a piece of it on either side of your document and stuff them together in the envelope. Use the same sized cardboard as your documents. It is a good practice to mail any kind of documents, keeping their safety on priority.
Use the USPS Services
Select a courier that can get your mail delivered securely. For those companies looking for security and speed both, the USPS is the best way to send important documents. The postal workers know how to handle your mail pieces and get them delivered efficiently.
There are various benefits of using the USPS services like insurance options and effortless claims processing. More benefits include discounted rates and customer service assistance.
Send Your Legal Documents Via Certified Mail
Sending your documents through certified mail assures mail security and deliverability. It is a USPS service and can be availed with the First Class or Priority Mail options.
You can use the certificate of mailing to prove that you have mailed something. Apart from that, certified mail also offers delivery confirmation. Hence, it is your safest bet while you are looking for the best way to mail important documents.
Using this service, you are notified that your mail is delivered or delivery was attempted. Timestamps are recorded whenever the mailpiece passes through the USPS facilities. You can log into your USPS Certified Mail account and access these details. The details are available on the USPS website for up to 90 days after mailing.
For every Certified Mail item sent via the USPS, you receive a unique tracking number. You can track your mail through this number without logging in.
The cost of Certified Mail starts at $3.60 in addition to your First Class or Priority Mail fees. Remember, it is just an add-on and you need to purchase it separately.
For added security, request signature confirmation. It costs more, but it gives you proof of delivery. You can also avail of the return receipt option for an additional fee. It is a physical copy of the recipient's signature that is mailed back to you.
Your documents will be delivered in 2-3 business days, depending on your selected mail class.
Certified and registered mail both are excellent options for mailing legal documents. Registered mail also offers added protection to mail items along with proof of mailing and delivery. Moreover, you can avail of the Collect on Delivery service along with Registered Mail.
More About Domestic Mailing Options
Priority Mail Legal Flat Rate Envelope
If you are mailing several documents together, your envelope weight is likely to increase. You can use the Priority Mail Legal Flat Rate Envelope option for mail weighing more than 3 ounces. The maximum weight limit is 70 lbs.
It is the ideal option to mail legal-size documents promptly and at low flat rates.
Each envelope costs $8.05 irrespective of your envelope's weight or the number of documents. However, it is advisable to not stuff too many documents in a single envelope as it can tear easily.
Like other Priority Mail services, you can track your mail items. Deliveries are completed within 1-3 business days. The envelopes can be ordered for free from the USPS website. You can also walk to your nearest post office to get them.
If you use online shipping software, you can purchase discounted postage. Priority Mail Legal Flat Envelopes cost you somewhere around $7.45 when purchased through such software programs.
Priority Mail is prioritized over First Class Mail. Thus, you can use this option to print and mail legal documents faster.
Priority Mail Express Legal Flat Rate Envelope
It is the fastest and best way to send legal documents throughout the United States. You can send your time-sensitive documents through this option. Since it offers unmatched speed, this service is also quite expensive.
It can get your documents delivered to rural areas in just 2 days. Plus, it offers overnight delivery to many urban areas.
Speed is not the only benefit of the Priority Mail Express Legal Flat Rate Envelope option. If your mail is delivered beyond the guaranteed delivery date, the postal service will refund your mailing charges. Thus, guaranteed delivery is another prime benefit.
Once again, you can get discounted rates if you mail via online shipping software. These software programs offer Commercial Pricing and are always lower than the usual rates.
Using PostGrid's print and mail API, you can avail these low rates and also increase efficiency. By automating the process, you don't have to worry about going to the post office ever again. The entire print and mail process is completed in an automated way to save manual effort and time.
International Mailing Options
Many people hesitate to send legal documents to international email addresses. There is a reason why email is not the best way to mail important documents.
Emailing anything to foreign IP addresses is risky. International countries can have different data privacy standards. This way, it is easier for hackers to breach the details of emailed documents.
So, how to send legal documents through mail internationally?
Well, you can use the Global Express Guaranteed service offered by the USPS. Other options include Priority Mail International and Priority Mail Express International.
Global Express Guaranteed (GXG)
This option allows you to mail to over 190 countries across the world. Being the fastest international mailing service, the delivery time is between 1-3 business days.
A $100 insurance is included with the service, but you can always purchase more coverage. The rates start at $67.80 and may vary depending on the destination country, weight, size, and shape.
You can get free GXG stickers, shipping labels, and envelopes from the post office.
Additional features include tracking, date-certain delivery, and a money-back guarantee. Undoubtedly, GXG is the best way to mail legal documents to international destinations.
Also Read: 
International Postage Rates From the US
Priority Mail Express International
A more cost-effective option is Priority Mail Express International. It takes around 3-5 business days to get your documents delivered.
Insurance coverage of $100 and tracking are included. The rates start at $44. Like domestic shipping, you can avail yourself of flat-rate prices irrespective of the weight.
Priority Mail International
It is the slowest but cheapest way to mail legal documents internationally. Your mail is delivered anywhere between 6-10 business days.
You can use this service to send documents that aren't time-bound. However, the added time can pose a threat to your mail protection.
Fortunately, the option comes with insurance coverage of up to $100. You are also given free tracking with the service.
Pricing starts at $25.85 and you can also avail of flat-rate pricing.
PostGrid's Direct Mail Automation Solutions to Print and Mail Legal Documents
At times, you might think that hand-delivering mail is the best way to send legal documents. However, PostGrid offers the safest way to mail locally, nationally, and internationally.
You can confidently print and mail your important and legal documents to any part of the world. Plus, you can avail several postal discounts from the USPS. Other benefits of using PostGrid's print and mail API are:
Added personalization
Real-time tracking
Saved time and costs
Pre-built document templates
Enhanced security
2-day SLA
Ready to Get Started?
Start transforming and automating your offline communications with PostGrid
SIGN UP
REQUEST A DEMO