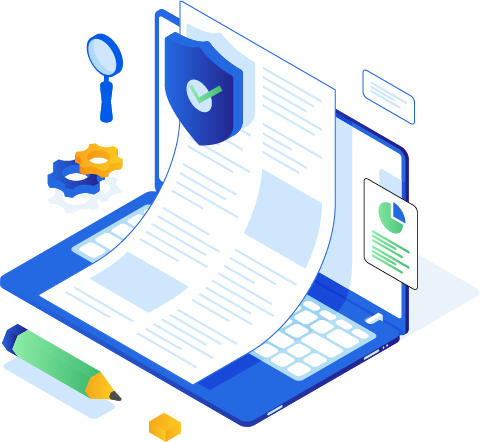 13 Law Firm Advertising Tactics to Drive Clients and Boost Brand Awareness
Only 46% of law firms have a marketing budget to promote their services and put their message directly in front of decision-makers!
How can you use this figure to your advantage?
Most law firms are yet to focus on marketing for several reasons. And it gives you the upper edge to boost your law firm advertising and produce more leads.
Attracting new clients is challenging for most attorneys. Moreover, they need more time to plan advertising campaigns after managing demanding clients and working more than 40 hours weekly.
They require extensive law firms advertising programs to help increase brand visibility and attract more prospects. This blog highlights the 13 best campaign ideas for law firms and solo attorneys to put their best foot forward and increase revenue.
Let us get started!
Why Do Lawyers Require Marketing?
There are 1.3 million lawyers in the US alone! The increasing competition can make it puzzling for attorneys to reach more people and discuss their services. 
A well-curated law office advertising strategy lets them break through the clutter and personally connect with potential clients. It allows them to
Build trust and confidence among people.  

Boost brand reputation. 

Establish a strong network. 

Showcase expertise 

Highlight winning cases.
Here are some law firm advertising terms all organizations should know:
Response rate

: You can derive the response ratio by dividing the total responses by the campaign size. Express it as a percentage to determine whether your

law firm advertisements are successful.
Conversion rate

: It lets you learn how many clients converted after your campaign. Getting a high conversion ratio is critical to your firm's success. 

Return on investment (ROI)

: The ROI signifies your revenue from a program after setting apart the expenses. 

Landing pages

: Your web landing pages help prospects learn more about your company and complete the CTA. 

Call-to-action (CTA)

: The CTA helps guide people by telling them what to do next. It makes

advertising law firms more successful by pushing potential clients ahead of their journeys.
How Much Do Organizations Spend on Law Firm Advertising?
Your marketing budget depends on several factors, like
The number of years you have been in the industry. 

Current advertising trends. 

Competitors' strengths, weaknesses, and the

law office advertising

policies they apply. 

Aggressiveness factor. 

The number of existing clients. 
Large-scale law firms spend nearly 2% to 5% of their gross revenue on advertising. Smaller companies set a budget of around 5% to 10% because they require more exposure. 
When advertising for law firms, you don't need to invest heftily or spend weeks of your precious time. You may use the above statistics as your starting point and scale accordingly. 
Luckily, PostGrid's direct mail API simplifies mailing campaigns and lets you market your services legally and securely. 
How Do Law Firms Advertise?
Attorneys can employ many law firm advertising strategies to communicate with potential clients and strengthen relationships.
Below, we have enlisted the best 13 ideas to use in 2023 to grow your client base:
Determine Your Client Persona
Before diving into advertising, know to who you should market your services to get maximum results. Learn your audience's
Demographic data
Legal requirements
Fears regarding appointing lawyers
Online browsing activities
This information allows you to improve advertising for law firms and create tailored messages.
For instance, a personal injury lawyer can use billboard advertising to connect with people who commute across the highway daily. It helps inform people that they take road accident cases, and you can assist them during legal proceedings.
Divorce lawyers can employ law firm advertising tactics to contact people from the age groups where divorces are prevalent.
List Your Goals
Many move ahead with law firms advertising only with one goal: high revenue! But it is best to list all objectives more specifically to devise a suitable marketing program with guaranteed results.
Your campaign goals can include
Discussing your services with a local audience,
Getting more people to walk into your office,
Encouraging people to call you for a free consultation,
Establishing reliable connections,
Gaining referrals from existing clients,
Acquiring new leads, and
Tapping into different markets.
These specific objectives create a framework for your law firm advertisements and let you streamline your effort.
Conduct Traditional Law Form Advertising
Billboards, TV ads, newspapers, radios, and other traditional law office advertising forms are still effective! They allow you to give people a break from digital fatigue and make your message refreshing.
For example, a TV ad helps you get your company video in front of the decision-makers and garners more attention. Also, a full-page magazine ad can put your message in the limelight and guide people to contact you for legal counseling.
You may experiment with different law firms advertising channels to see what works best for your firm. Conduct A/B testing to determine suitable combinations, helping you set the appropriate budget and get the most value from your marketing campaigns.
Build an Informative Law Firm Website
Around 87% of law organizations have a functional website! This platform helps attorneys post all information about their company, including:
Contact information
History
Gallery
Case details
Client types
Services
Team members
These aspects help improve law firm advertising because prospects can refer to your website whenever they require details. You can also place your CTAs on your homepage and other landing pages, pushing clients to contact you.
When advertising for law firms, having a website is critical to winning clients' trust. Since 32% of Americans don't trust lawyers, this tool can make a broad difference and help them give your brand a go!
Launch Direct Mailing Campaigns
Direct mail marketing is one of the oldest law firm advertising forms to communicate with prospective and existing clients. It is a secure channel for sending transactional documents and correspondence, producing high response and conversion rates.
With a response rate of 9% for house lists, direct mailers help you speak to prospects 1:1 and encourage them to prefer your firm over others.
PostGrid's direct mail API helps you use automation to enhance your offline law office advertising efforts! You can use our dashboard or integrate our API into your CRM to place orders and send marketing postcards or letters.
Attend Networking Events
Creating a reputable personal brand helps lawyers connect with more clients and boost their business! Local and national networking events allow attorneys to converse with other professionals and discuss their work.
You can drive referrals from other attorneys by channeling your law firm advertising strategies to build a valuable network. These referrals are crucial to your revenue growth and development, making networking events a primary income source for many lawyers.
Please remember to exchange business cards to boost your law firm advertisements and personalize them based on the prospect data.
Improve Your Client Onboarding Process
You can retain your existing clients and acquire more leads by improving onboarding. It is one of the best methods for advertising law firms because it shows you care for your clients and value their preferences.
Start with a welcome letter explaining how you plan to take their case. Express the pain points and what you expect the client to do to resolve them. Also, offer solutions to their needs, making them confident you can help them throughout the proceedings.
Use direct mail law firm advertising to keep in touch with all clients and remind them you are always available! PostGrid offers flexible print and mail solutions to let you send any number of mailers to your audiences—at low rates.
Invest in SEO to Drive Online Traffic
Here's an interesting fact- 'Attorney' and 'lawyer' are among the most expensive keywords to rank on Google. It indicates these words get more traffic, and several firms compete to grab the first position on the SERP.
Your law office advertising ideas can allow you to rank for these and other related keywords on search engines like Google and Bing. It lets your brand stand out from the competition, producing more leads in the pipeline.
A law firms advertising plan, like PPC ads, display banners, and more, can help clients discover your brand online. It ensures your client influx and revenue keep running!
Claim Online Profiles
You may notice your firm on the local state bar listing or other platforms like Yelp. Ensure your claim these profiles and update your information frequently to help more people find you.
Create a Google My Business (GMB) account to enhance your law firm advertisements and increase organic traffic.
Add your accurate contact information, working hours, and business name to enable Google to display your details and push prospects to contact you.
Enrich Your Social Media Presence
Social media platforms are excellent for law office advertising to build brand awareness! They let you share branded content that gives your audience a glimpse into your work culture.
You can select various law firm advertising channels, like Pinterest, Instagram, Facebook, LinkedIn, and others, that best fit your audience type. Though you may post according to your timeline, it is best to remain active to engage more people faster and get profitable results.
Accelerate your law firm advertising campaigns by sharing industry advice online.
Introduce your lawyers to help them form personal relationships with potential clients.
Share your organization details to enable people to research before contacting you.
Use images, videos, texts, and more, to interact with clients and hook them to your services.
Follow tweets by legal leaders to engage in meaningful conversations and showcase your knowledge.
Manage Your Client Reviews
82% of clients search for reviews online, and 81% seek referrals from people they know before consulting lawyers.
Hence, monitoring your online reputation is crucial to ensure people see positive comments when they search for your firm on Google or other platforms.
Use your law office advertising techniques to request existing clients to leave positive feedback. You may send them a reminder postcard at their homes or offices with a follow-up email! Or initiate a referral program to motivate them to discuss your legal services with others.
Also, plan on advertising for law firms to deal with negative reviews. Reaching out to all clients and tackling their issues before they post something online is advisable.
Post Helpful Legal Content
Your website is the best place to release relevant content that helps prospects educate themselves and contact you for more information. Create a blog for advertising law firms to discuss trending subjects, like
What can you expect from your injury lawyer?
How to file a case against someone?
What is reproductive justice?
You can answer commonly-asked legal questions, create how-to guides, release decision analysis reports, and more. Use your content to add value to your law firm advertisements, helping people understand your work and rely on your firm for counseling.
Track Your Law Firm Advertising
Attorneys must measure their campaign results, irrespective of the law office advertising channels they use to contact their audiences! It helps them learn which platforms are best for them and which are failing. Thus, they can save marketing dollars to invest in places that matter.
For example, your email open rates are low. In that case, you can take corrective action to motivate people to read your messages. Or you can limit your email marketing efforts and focus elsewhere, where you can influence more prospects to consult your lawyers.
How Does PostGrid Help Lawyers Acquire and Retain Clients?
PostGrid's all-in-one solutions enable attorneys to save time, manual effort, and money. Our API and software automation lets them launch successful mailing campaigns from their system and attract genuine leads. 
Lawyers can use our all-inclusive print and mail services to enhance their law office marketing plans and get higher results. For example, they can:
Conclusion
Streamlining your law office advertising strategies to use all the top-performing channels without spending a fortune is essential.
We hope this blog helps you decide which marketing channels are worth investing in based on your requirements and preferences. All companies have unique needs, so experimenting with different ideas and checking what works is significant.
PostGrid can assist you in drafting eye-catching mailers using our professionally-built templates! You can save on design and print your items via a reputed printing network.
Also, our services allow you to ship your law firm advertising mailers via USPS—to guarantee safe and accurate deliveries.
Sign up now to learn more about how PostGrid can help you achieve your law firm advertising goals using direct mail!
Ready to Get Started?
Start transforming and automating your offline communications with PostGrid
SIGN UP
REQUEST A DEMO