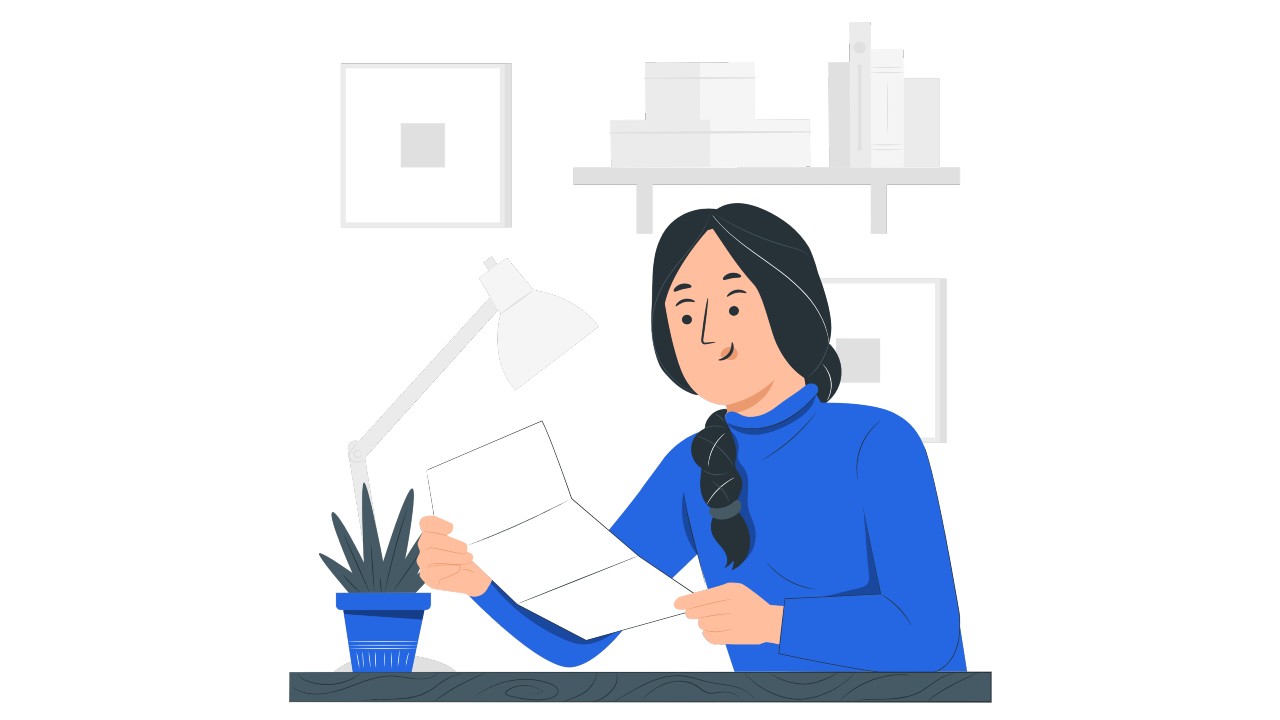 A Comprehensive Guide About Insurance Marketing Letters
Wondering how to get more customers through your insurance marketing letters? It is not rocket science to write well-written and professional marketing letters. But, at the same time, it is not a simple task either. The truth is that insurance companies need to make a lot of considerations before drafting the perfect insurance letters, which we will discuss here in this blog.
As an insurance agent, you may find it challenging to approach new clients. Most people are very skeptical when buying insurance products and services. Thus, it is hard to convince them to hear you out regarding your services.
But, you can overcome this phase through thoughtful marketing plans. Today, we will talk about one such insurance marketing strategy that can help you make a connection with your prospects instantly- insurance sales letters.
Sending insurance letters via direct mail can help you connect with a large audience and educate them on the benefits of your insurance policies.
You can customize these letters according to the requirements of your potential clients. Make sure to review them before mailing your target audience.
In this guide, we will discuss how to draft the best insurance marketing letters. Furthermore, we have also added some insurance sales letter examples and templates to help you write your own letters.
What Is An Insurance Letter?
By offering an insurance plan to someone, you assure to compensate for the loss of their life or property. Insurance protects people against many unforeseen incidents, and your marketing letters should emphasize such facts.
An insurance letter is a type of sales pitch letter that aims at convincing people to buy from your company. Insurance letters motivate existing customers to upgrade their policies and attract new clients, you can make these letters a little personal as you are talking about a person's life and property. But, try adding that creative touch to make them look elegant and not too pushy.
Insurance marketing needs you to build credibility, trust, and confidence among your prospects. Sending out commercial insurance marketing letters is one of the best ways to reach there.
PostGrid for powerful features, minimum efforts
Send direct mail and reach out to the right audience at the right time without delays.
SIGN UP
Tips For Writing Responsive Insurance Marketing Letters
The following tips can help you write attention-grabbing and persuasive marketing letters that will make you stand ahead of others in the marketplace:
1. Address the Prospect Personally
A salutation that says 'Dear Reader' or 'Hello' is not good enough to get anyone to read your letter. Adding such impersonal phrases can also result in people thinking that it's a spam letter.
However, the good news is that you don't have to put a lot of thought into your salutation. Just use the recipient's full name, and you are good to go—for example, 'Dear Ms. Rose' or 'Dear James Miranda.'
Always address your insurance letters to the intended recipient. Also, make sure there are no spelling errors while writing the recipient's name to avoid leaving behind a bad image.
2. Mention Client Benefits
Try to refrain from talking too much about your firm and its services in your sales letter. Instead, list all the benefits that the customers can avail of through your services.
As said earlier, it is good to get a little personal with your prospects. For example, if you know that someone married recently, you can talk about how your policies can benefit them both.
3. Add Important Company Details
Remember to add your company details like a contact number, email address, and mailing address in your letter.
Plus, you can talk about your insurance policies too, apart from the one you are pitching.  But, it is crucial not to overload your readers with too many details.
Maintain a little mystery to make them reach out to you and ask questions. It may be their first step towards knowing you and buying from your agency.
4. Stand Out From the Competition
There might be many other insurance companies fighting for your prospect's attention. Hence, you need to set yourself apart from the competition.
Discuss how your services are better than that of every other insurance company. Highlight the points that make you different from the rest.
5. Add a Call to Action
Using insurance marketing letters examples that don't consist of a CTA is useless. The recipient wouldn't be encouraged to reply to your letter even after being intrigued by your offerings.
Hence, always provide a way for your recipients to respond. You can add sentences like:
Call on the number given below to discuss this further
Drop an email today, and we will get in touch with you
Visit your nearest branch and talk to our representative today
Sign up on our website, and we will be happy to guide you ahead
6. Don't Use Sales Letters to Close Deals
Your marketing plans should focus on generating leads and not closing deals. A single letter cannot get your potential customers on board completely. Instead, it leads the way to push them ahead in the sales funnel.
Use your insurance letters to introduce your brand to prospects. Try encouraging them to get in touch with you to discuss more of your services. It is the first step of their customer journey.
People don't buy insurance just by reading a sales pitch. But, they tend to make such buying decisions after they talk to a real person.
Hence, assign a representative that can speak to customers one-to-one and build emotional bonds with them.
7. Track Your Campaign Responses
Don't just wait for your sales to go up after a campaign! Once you send out your insurance marketing letters, you should start tracking every response.
However, you need to add some features like QR codes and pURLs to be able to track your campaign results.
Until a few years back, companies would appoint additional staff to handle all the incoming calls after a direct mail campaign. They would ask the caller where they heard about the company to confirm if the lead was generated through the campaign or otherwise.
Though it seems like a helpful method of tracking your responses, it is not. You should already be prepared to know which campaign generated a specific lead.
Thanks to today's modern technology, you can automate everything and track every respondent's actions.
This way, you can understand what works in your favor and what doesn't. These insights can give you a better idea of what aspects to include in your letter to make them more interactive.
8. Focus On Your Envelope Design
It is crucial that the recipients at least open your letter. Hence, plan on making your envelopes appealing and intriguing.
Spark the recipient's interest using a teaser copy on the envelope. Some examples are:
Open immediately! Exciting Offer Inside!
Free Booklet Inside
Get Insurance at a 20% Discount
9. Select a Relevant Mailing List
Insurance selling is tricky, and you cannot mail to a lot of people hoping that at least some of them would need insurance. Hence, select a relevant mailing list that matches your customer profile.
Many agencies compile mailing lists of already existing policyholders and send them a sales letter right before their plan expires. Others don't wait for a particular date and are looking to attract new customers all year round.
There are many factors to consider while putting together a relevant mailing list, like:
Age
Gender
Annual income
Number of children
Property details
Location, etc.
PostGrid's direct mail API can help you build highly-targeted mailing lists from scratch. It can also help you verify your existing mailing lists to make them deliverable.
10. Include a Postcard in Your Envelope
It is not necessary, but it can help you grab more attention. A colorful postcard with an offer written in bold letters can entice recipients to focus on what you have to say.
There are many benefits of including an additional piece of mail in your package, and they are:
It keeps the reader hooked to your mail for a long time
It increases your authenticity
It improves your chances of getting a response
Additional insurance letter writing tips to make people reply:
Make it appear like a letter. Avoid adding too many pictures or colors that make it look more like a brochure.
Keep your first paragraph to the point. A short and compelling first paragraph helps convince your prospect to read further.
To make your insurance marketing letter samples look even more professional, print them on your company letterhead with your contact information.
Use short sentences that are no more than 20 words.
A marketing letter for insurance agents should have a lot of white space. It prevents your letter from looking clumsy and makes it easy to read.
Create a bullet-point list in the center of your letter. Most people skip the paragraphs to read this list, so make sure to reinstate all the significant points here.
Include phrases and words like 'Call us,' 'Offer valid till,' 'Your family,' 'You,' and 'Low interest.' These words enable readers to get an idea of your message with a single look even before reading your letter.
Proofread your letter thoroughly and eliminate any fluffy words. Be clear regarding what you want the reader to do. Check for any misspellings, typos, and other related issues.
Look out for incorrect details and false claims.
Sign your insurance sales cover letters. It makes the letter visually appealing and also adds a human touch to it.
Add a postscript at the end of your letter. Make it an impressive recap of your offers, benefits, and contact number.
Don't write letters that exceed more than two pages.
These tips can help insurance companies draft captivating life insurance marketing letters that work.
Insurance Sales Letter Templates
An insurance marketing letter template can guide you on how to get started. This way, you won't miss out on any crucial elements of a sales letter.
[Name of the sender]
[Company name]
[Mailing address]
[Phone number]
[Email address]
Date: [Date of issue]
To,
[Recipient's name]
[Recipient's mailing address]
Subject: (not necessary, but you can add this line if you want)
Dear [Recipient's name]
[Introductory paragraph] or [Thank your customers (in the case of existing customers)]
[Body of the letter] (can be extended up to 3 paragraphs)
[Closing paragraph]
Sincerely/Regards/Best,
[Agent (sender) name]
[Job title]
[Signature]
P.s. [A short line that reinstates your message]
You can edit these life insurance letter templates according to your services and objectives.
Print and mail documents online
Our intuitive, collaborative tools allow you to focus on your email campaigns and our deliverability tools help ensure that they reach your customers' inboxes.
REQUEST A DEMO
Sample Insurance Letters to Prospects and Clients
Below are some sample insurance letters to clients and potential customers to help you get a practical understanding of how to write such letters:
Austin Miller
Liberty Insurance Inc.
25 Beale ST
Memphis, TN  38104
901-222-2222
[email protected]
Date: 8th December 2021
To,
Leonardo Garcia
9 Old Hickory Blvd
Nashville, TN  37135
Dear Mr. Leonardo,
We at Liberty Insurance Inc. offer the best life insurance policies to our customers according to their needs. Our firm takes pride in its attractive policy options that can safeguard the best interests of you and your family. Some of our features include hassle-free claim settlements, 30-day money-back guarantees, and easy buying procedures.
With a new job, you may be thinking about what your next step should be. We are here to help you out. It is now time to start thinking about significant life decisions like buying an insurance policy to protect yourself and your loved ones from any unforeseen harm.
Life is full of surprises, and some of them may catch us off guard and disrupt our daily lives. Insurance is, hence, no longer an option but a necessity.
You may select from a wide range of insurance products and services. We are more than happy to meet up with you and assist you in making the right choice. Call our toll-free number today between 10 am to 8 pm and get in touch with me. Or, you can sign up and apply online on our website.
Looking forward to scheduling a meeting with you and discussing this further!
Sincerely,
Austin Miller
Senior Manager
As you can see, this letter does not have a lot of technical details. It is the first letter you send out to a new lead to build a relationship. However, you may add a little more information, like the features of your best-selling policies, etc.
Below is a sample insurance letter to send to your customers:
Thomas Sawyer
60 Acadia Dr
Athens, GA  30609
706-000-0000
Date: 8th December 2021
To,
Milly Cohen
5 Grand River
Detroit, MI  48044
Hope you are doing well! I am writing this letter on behalf of my company Red Insurance Pvt. Ltd., to thank you for being a valued customer for the past five years. We appreciate your support and participation in the form of timely payments for a policy that is sure to benefit you in more ways than one.
We would like to introduce a new policy to you today. This one covers you, your partner, and your children. It is a kind of joint policy that can be transferred from one member to another without any additional paperwork.
I would love to tell you more over a phone call. It will help you stay updated on all our latest policies. Allow me to assist you in any other way you would like. To get in touch, call on the number given above or drop an email.
Once again, thank you for letting us serve you and being an active customer!
With Regards,
Thomas Sawyer
[Signature]
Cut through the noise with PostGrid
Print and Ship documents online to connect with your audience with postgrid With PostGrid
SIGN UP
How Can PostGrid Help You in Sending Insurance Marketing Letters?
Insurance letters are an excellent tool to connect with prospects and customers personally. They allow you to increase the number of leads in your pipeline and keep your sales cycle running for a long time.
Also, you may get in touch with some cold leads and make them change their minds through this approach. If you need any help to plan your direct mail campaigns, try PostGrid.
Our print and mail API does way more than help you write captivating insurance solicitation letters. Find below some of our most popular features:
Designing Made Easy
We offer pre-built letter templates to match the requirements of all your sales letters, including insurance marketing. You can customize them and also personalize every letter with our variable data printing capabilities.
No Campaign Size Is Unworthy
PostGrid does not differentiate between small-scale and large-scale campaigns. You can mail in any volume to anyone and at any time. There are no restrictions and no commitments.
Get Campaign Reports
Would you like to know your campaign results without having to do anything? Head over to your PostGrid dashboard and access your campaign reports and insights.
Automate Printing and Mailing
Insurance companies can automate the whole process of drafting, printing, and mailing their marketing letters through PostGrid. We take care to get your letters printed from high-quality printers and sent through the USPS.
All you gotta do is integrate our API into your CRM and click a few buttons to get everything done.
To know more about our features and how we can help you print and mail your insurance marketing letters, sign up now.
Ready to Get Started?
Start transforming and automating your offline communications with PostGrid
SIGN UP
REQUEST A DEMO