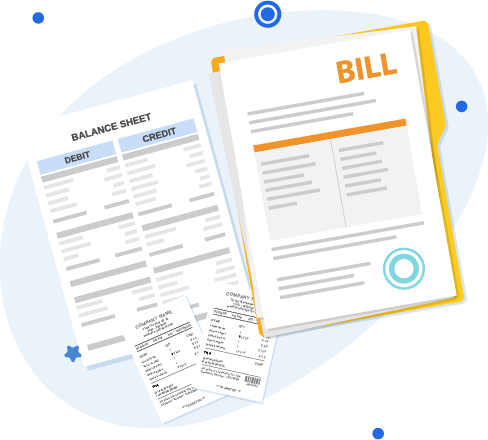 Direct Mail Marketing for Insurance Providers
With almost every business in the world using digital marketing, it's getting difficult for small business owners to get the amount of attention they demand. Plus, most people today opt for ad blocks on their devices so they can totally forbid marketers to show them ads of any kind.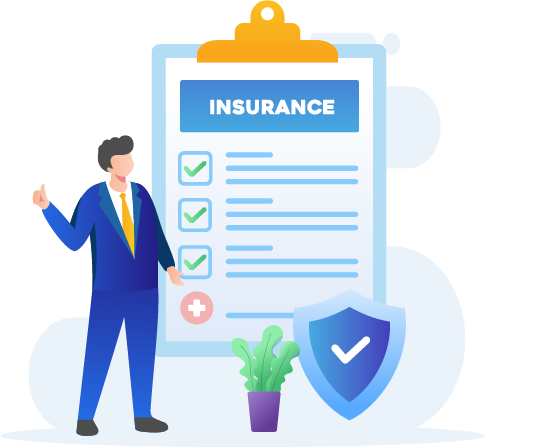 With all of this going on, can you see your brand reaching new people and making any great connections with your prospects?
We don't.
It's hard to even connect with your audience in such conditions, let alone get them to invest in the insurances you're selling.
Fortunately, there's a way out. Direct mail marketing. And today we'll uncover how exactly it can help you to increase your conversation rate and quality of leads.
Let's dive right in.
Marketing Challenges Faced by the Insurance Industry
So digital marketing is not is the only obstacle in your way. Being an insurance company, you're only offering life insurance, business insurance, property and casualty, long-term care, auto insurance, health insurance, and much more.
Considering this reason, your target audience is comparatively less than others. Hence, you need to stand out from the crowd and direct mail service is a great way to do just that.
Here are a few more challenges that you might face being in the insurance industry.
Competition
With rapid growth, the industry is attracting competition at a considerable rate. Every country currently has thousands of insurance industries. The market is loaded and the competition is tough. Hence, you must try methods that can keep you ahead of the competition. A few things that you can do are improve your inbound approach, understand your audience's needs the better way, spend on solving your prospect's problems through content, build trust, and build a reputation for your brand.
Shifting demographics
To send direct mails precisely to the right audience, you need to understand their demographic details the best way. However, these details keep on changing, for instance, their age, financial status, family status, etc.
Hence, your database should always be updated so you can target the right person at the right time. For instance, there should be a system in place to send an automatic message about your life insurance policy to someone you targeted years ago, and who has now turned 40.
Cost-conscious customers
Before you start investing a good amount in your personalized marketing, you need to weed out the cost-conscious customers. But before you do that you need to understand, whether they're really cost-conscious or they have limited knowledge about your industry.
You can send them educational mailers in this case.
Customer experience
You also need to improve the customer experience to make sure you keep getting repeat business. Or probably just to keep most of the customers hooked with your services.
You can also send your prospects or existing customers postcards on various occasions to keep on reminding them about your brand.
Proper communication
One of the most important parts of successful marketing is proper communication. And most companies send generic marketing messages to their audience just for sake of getting more leads. With improper communication and bond-building, it's hard to attract quality leads.
Direct Mail Marketing for Insurance Agents: Best Practices
Insurance direct mail marketing can be very effective when executed carefully and correctly. Also, this type of marketing comes with some specific considerations that require you to evaluate and follow at the same time.
Direct mail is crucial for insurance companies because they assist and provide you with an outline of the essentials to get the desired response from your customers. Here are a few tips that you must follow when launching a direct mail campaign for your insurance company:
Right, Messaging is the Key: Insurance direct mail marketing needs to be centered on a clear message while focusing on what your customers will gain through it. A higher level of customer satisfaction may come from potential savings on a new or current policy, a higher quality of service, or smooth and faster claims procedures.
Cross Channel Marketing Opportunities: A cross-channel marketing opportunity is an effective and innovative way to create direct mail for insurance companies. You can also include a QR code or Personalized URL on your direct mail item. It will take your customers directly to your website through your mail piece in a few seconds.
Provides you with Flexibility: Observe what your competitors are doing in the market and how they approach the customers. By doing so, you can avail benefit from a bulk mail size offered by PostGrid in this regard. Additionally, it also lets you control your direct mail volume and produce mail pieces at your convenience.
Also Read:
Insurance Marketing Letters for Insurance Agents
Direct Mail Marketing in Insurance Sector
Insurance agencies run on trust. If your prospects won't trust you, they're highly unlikely to buy from you.
But everything goes step by step. To build trust with your audience, you need to make good connections with them. And no generic ad is going to do that for you. You'll need to send personalize your interactions with them.
At this point, you must be thinking it's next to impossible to go and interact with each of your prospects in person. Well, don't worry. That's not what it is. Just personalize the message interacting with your customers on your behalf, and do it in the form of tangible direct mails.
The major reason behind it is that direct mails have a great open rate. And no matter, how personalized your message is, if your readers won't read it, it's futile.
So get them to read your message with direct mails and personalize each of your communication with it.
Additionally, most businesses just opt for digital marketing as it's easier to carry out and cheaper than direct mail marketing. However, it can give you an advantage over the competition. With direct mails, you can interact with the audience better than the competitive insurance firms.
So communications will get better. Bonds will strengthen between you and your clients. You can even outperform the competition with direct mails.
But here's the catch, to get it right, you'll need to do it right.
Insurance Direct Mailer Leads
You must have had heard a lot about targetting the right leads, doing your research on the audience, and then keeping on filtering it. Well, when you're in the insurance industry, they all work, but you should also know about the types of leads available in the market. How you should target them. And why should you or shouldn't you avoid some of them.
So here it goes,
Best Quality leads
The best type of leads available to you is the ones genuinely interested in your offer. And to weed out the freeloaders or the bad quality of lead, you must specify exactly what they should expect or what are they getting into.
For instance, you clearly mention the word, "life insurance" in your direct mail copy. It'll surely reduce the number of responses you'll get, but the quality of responses will increase tremendously.
Only the people actually looking for life insurance will write back to you.
Generic Leads
The next type of leads to target are the generic leads. The quality of this one is not as top-notch as the previous one, but it has its own benefits.
This is the one where you don't specify life insurance in your copy. Instead, you use some generic text to convey your message, show them the benefit of life insurance, and get them to your website.
Sometimes, you may get responses from people who may not want to invest in life insurance at first. But gradually, if your follow-up game is good, you can read what they want to say without them actually saying it, aka psychological understanding. And your sales team is just perfect at converting.
Then, you may not know but you can drive a crazy amount of customers from this type of list.
The Bribe Leads
These are the least liked ones among all. As the name suggests, it may attract freeloaders. But most insurance marketing companies have gained great value out of it.
You can also try offering something in return for some useful client details. And depending on your method and copy, you may succeed.
Direct Mail Lead Vendor
Yes, there are direct mail vendors selling your leads. To get an idea, you can expect to invest $30-$35 per lead if you opt to go for this way of getting leads.
Types Of Direct Mail Options For Insurance Agents
Postcards:
Usually, most insurance agents use postcards for their insurance direct mail marketing. There are two reasons for this. One is that postcards are relatively inexpensive. They don't use a lot of paper or ink, especially since you don't need an envelope.
The other reason is that postcards can house attractive images that you can effectively use to highlight the specialties of your insurance services.
Envelope Letters:
Although not as popular a direct mail communication channel as postcards, enveloped letters are a great way to send your insurance direct mailers. You can either go for window envelopes or a closed face envelope. The former is more cost-effective as you have to address it only once.
An advantage enveloped letters have over postcards is that they look more professional to the recipients and offer some security to their content.
Brochures/Inserts:
Insurance can often seem complex and confusing to the average Joe. Brochures and simple inserts allow you to simplify your message using charts, pictures, and other graphics. Furthermore, flyers can also help you boost your credibility by including customer testimonials, photos, expanded biographies, etc.
It is also worth noting that brochures can be one-page or foldable multi-panel. Hence, you can add or remove more content to your insurance direct mail marketing as you please.
Lead Magnets:
Direct mail marketing for insurance agents can be perfect as a lead magnet if you use it right. All you have to do is provide helpful information on a specific topic. However, you have to make sure that you can back the mailer with a product or service that you want to sell.
A good lead magnet is even something as simple as a Q&A piece that can help your target audience regarding a complex subject.
Follow Up Channel:
Often, even high-potential insurance mailer leads do not get converted. Direct mail as a follow-up channel for all your insurance leads. It efficiently generates a response from your insurance leads. You can try combining a drip-email campaign with a follow-up postcard as it is already a proven approach for follow-up campaigns.
Follow-up postcards are easy to create and highly cost-effective. Furthermore, you can easily use an advanced software solution like PostGrid to automate your postcard follow-ups.
Postage Options: When it comes to direct mail marketing for insurance agents, you mainly have two postage options.
The advantage of using either of these services is that it lets you get considerable discounts if your company can pre-sort and pre-barcode the mailers. It means you can save up to 10 cents just per postage. PostGrid can help you accomplish this and optimize your direct mail expenses for your insurance business.
Reasons to Opt for Direct Mail Options For Insurance Agents
Below are a few reasons why you should consider using direct mail when marketing your insurance-related services or products:
It helps You to Personalize Your Marketing:
Yes, that's true! Personalizing direct mail for insurance agents is the easiest task you can go for. Also, as per our experts at PostGrid, personalization is not just about using the same template while changing the recipient's name. Such minimal personalization is the least you can do.
You can connect an automated direct mail system to your CRM to accomplish this. However, for more effective personalization, you should consider pitching unique types of insurance based on your target audience.
With the right developer and an advanced direct mail automation tool like PostGrid, you can send personalized offers to your target audience.
Direct Mail Let You Target Specific Types Of Leads:
Every insurance direct mail marketing campaign has its own unique goals. The individual goals you set for your insurance direct mail campaign will help you target your mailers to collect specific types of leads.
So, when opting for direct mail marketing, you have to analyze each of these leads and decide on the one you want for your campaign. Focusing on a specific lead type enables you to create a more appealing mailer for your target audience.
As a result, you get higher response and conversion rates for your direct mail marketing campaigns.
Serves as a Factor In Branding:
The purpose of insurance direct mail marketing is not always about selling new insurance policies, but it also helps target the right audience. You can use your insurance direct mailers as a part of your branding strategy, even if that is not your mailer's primary goal.
With a proper branding strategy, you can boost brand awareness. Suppose your target audience is not thinking about taking an insurance policy at the moment. In that case, your insurance brand will be the first that comes to the target audience's mind.
You can Get Creative With Your Direct Mail Campaigns
Using direct mail as your communication channel effectively ensures that your marketing effort gets noticed. However, to get the best results for your direct mail campaigns, you need to put on your thinking hat and develop new creative ideas.
Creative ideas for your insurance direct mail marketing campaigns are not just limited to a catchy title or attention-grabbing images. An easy way to make your insurance direct mailers is to use portrait-aligned postcards or 3-D popup mailers. However, these are merely examples of creative postal mail ideas.
You can develop unique direct mail strategies that are entirely different from the ones we discussed here.
You Get an Automated Direct Mail Response:
Another aspect of direct mail for insurance agencies is that it helps you get automated direct mail responses. In addition to this, the best thing about automated responses is that you don't have to do any work. You can use PostGrid to generate a personalized response and mail it to the customer.
One of the best scenarios to set up an automated direct mail response is sending personalized thank you notes. Every time a target audience buys a policy from your insurance business, you can send a thank you note or a postcard to them.
Such gestures create a positive impression on the customers and show them that you value them. Similarly, you can also send birthday cards or event invitations through advanced systems like PostGrid.
Ensures High-Quality Mailing Lists:
Your insurance direct mail marketing is only as good as the quality of your mailing list. It does not matter how many mailers you send out if it does not reach the right audience. Direct Mail helps you with two aspects to ensuring the quality of your mailing list.
The first aspect ensures that the people you are sending the insurance mailers are genuinely interested in the services you offer. However, it has more to do with targeting than the quality of the mailing list. The second aspect involves maintaining the target audience's accurate and up-to-date contact information.
The best way to ensure a high-quality mailing list is to use an advanced address verification tool like PostGrid. Access to the official address database enables you to send accurate direct mail communications.
Direct Mail Tips For Insurance Agencies
As a direct mail automation provider, PostGrid understands the formula of an efficient direct mailing program. So, when you automate development and mail delivery routines using the tool, the creative and strategic aspects are still your thing to go for. Keeping this in mind, below are a few practical tips on automated direct mail marketing for insurance agents:
Follow & Track the Current Trends: Consider the current trends and statistics before creating direct mail for insurance companies. Two years ago, direct-mail advertising or marketing insurers sent more than 7 billion pieces of mail. Here, instead of relying on a single piece of mail to make an impact, you can use the current trends to determine the best marketing methods.
Add Relevant CTAs: As an Insurance company, you must add CTA to grab your customer's attention. Wouldn't it be great if you attached one of your business cards along with instant access quotes and your contact information? It will enable you to stand out from a full mailbox, and you will have a better response rate and return on investment.
Use Unique Themes: It is a good idea to go for when running a direct mail campaign. A beautiful or well-designed direct mail marketing theme can motivate your customers to take a specific action. You can provide discounts, QR codes, and a lot more to make your direct mail campaign more effective and authentic.
As a result of the theme, you get better recognition for all the products in your company. If you send out several mailings, recipients will know that it is from you. In addition to providing a consistent look and feel across the series, themes can also boost the response rate exponentially after each mailing.
Add Value Than Mere Words: To optimize direct mail campaigns, you will need to ensure that you deliver value instead of fluffy words. Remember, your customers receive a lot of mail pieces each day, so you will need to stand out. The benefits that your products and services providers must be listed as deliverables. Also, adding all the discounts, freebies, and offers will make it more appealing. To make your product stand out from the competition and deliver real value, you need to provide your customers with something unique.
Real-time Tracking: Direct marketing campaigns must be evaluated and tracked if you hope to succeed. Monitoring digital campaigns is easier than analyzing direct ones because they are automated. However, it will be a game-changer for your business if you track customer response and evaluate relevant metrics. You can add various aspects to track the customer response in real time. As mentioned above, customers can access your website using QR codes in the mail. From there, you can send promotions and other relevant messages to them.
Creating & Refining Your Mailing List: The ability of direct mail marketing to generate quality leads separates it from the other marketing tools. To generate quality leads, make sure your mailing list is unique, refined, and well-curated. Target your messages only to prospective customers.
As we know, direct mail is different from sending an Email. Also, emails can be sent for free. However, the cost of reaching your target audience through insurance direct mail marketing is high. You should therefore prioritize your list of prospects accordingly. Try to communicate only with your most promising prospects or existing customers. It is essential to envision your ideal buyer in your mind as this will enable you to build quality leads.
Running Successful Insurance Direct Mail Marketing Campaigns
You can send direct mail through the postal service to encourage people to contact you if they are interested in insurance. The process of creating a campaign may seem simple, but there is more to it. For example, you must write the copy, create the design, assemble and segment a mailing list, print the mailer, and mail it.
Thanks to automation tools like PostGrid, you can handle and manage the entire process from start to finish. With this tool, you can run a campaign at an affordable price while tracking the progress in just a few clicks. From saving time to saving money, PostGrid is the one-stop shop for running successful direct mail marketing campaigns for insurance sectors without compromising on quality.
Benefits of Using Direct Mail Marketing for Insurance Agents
Now that you know all about running a successful direct mail campaign for your insurance company. Let us now talk about a few of its benefits, they are:
Direct mail assets are more personalized than ads or website content because they are addressed to specific individuals.
You can directly support your online marketing efforts by including the address of your website or social media information. Using demographic information, you can target consumers who are most likely to buy your product or insurance-related services.
As we keep saying that your customers receive hundreds of emails every day. Therefore, sending a physical promotional item makes your message more memorable and makes your customers feel special.
Some Basic Considerations For Insurance Direct Mail Marketing
Many customers might consider mailers as spam. So, it can be hard to keep interested and prevent it from ending up in the bin.
There is limited space for adding information in mailers.
In direct mail, tracking and optimizing the customer experience is a more difficult task than online lead generation.
The cost of running a direct mail campaign is high, and lead vendors often report response rates of 1 to 2% in terms of insurance direct mail marketing. According to a study, the cost per response for direct mail prospects is a little higher than a generic email, online ads, and more.
Why Direct Mail Automation for Insurance Industry?
In addition to your everyday insurance business activities, managing multiple direct mail campaigns can be challenging if you do not know where to start. Direct mail campaigns are generally run by automation tools like PostGrid. But, you will be responsible for managing the leads once they arrive.
As soon as you receive a response, enter it into a CRM. Send automated direct mail pieces to your leads with product information or set up a recurring reminder to call your leads. In the same way, collect the results of your online lead magnets into your CRM. using tools like PostGrid.
Follow up with your direct mail marketing respondents by calling, emailing, and following up with them to begin to build that all-important relationship. PostGrid helps you simplify the process by providing everything in one place. You can use the pre-designed template, customize your mailing list, and run the campaign according to your business-related requirements.
PostGrid for Insurance Providers
PostGrid's direct mail automation solutions can help insurance providers cope with various marketing challenges and advertise effectively. They can use our platform or API to automate their direct mail campaigns and reduce the overall time, effort, and resources needed to plan a direct mail marketing campaign.
PostGrid provides all the direct mail solutions mentioned above and assists insurers in every step of their marketing efforts. Insurance companies can benefit from our smart automation solutions that can help them customize and personalize their direct mails, include compelling offers, print them, mail them, and track the results easily—together on one unified platform.
Ready to Get Started?
Start transforming and automating your offline communications with PostGrid
SIGN UP
REQUEST A DEMO