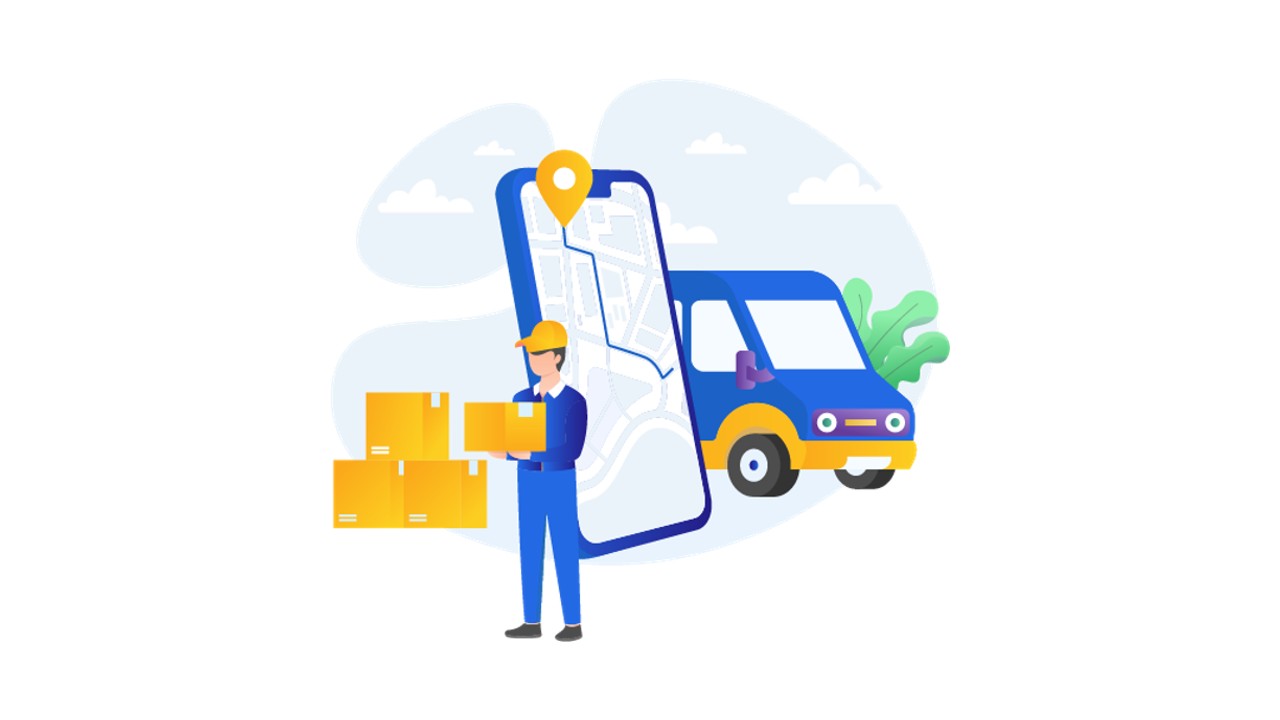 How to Track First-Class Mail
The USPS provides a lot of different mailing options like Priority Mail, Media Mail, and so on. They all have different features, rates, and delivery windows. However, if you are looking for a cost-effective option, your best bet is First-Class Mail.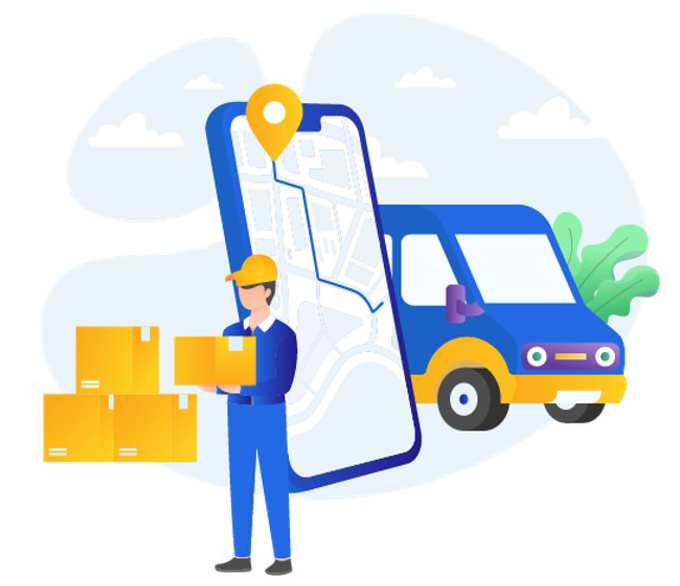 Keep reading this blog to know how to track First-Class Mail and everything else about it.
 Also Read: What Is First Class Mail and What Is It Used For?
What is First Class Mail?
First-Class Mail is one of the most popularly used mailing options in the US. The USPS delivers about 173.1 million First-Class Mail items every day.
It is used to print and mail letters, invoices, tax documents, bills, postcards, and packages. Please note that you can only send lightweight envelopes and parcels via First-Class Mail.
Most companies use First-Class Mail to send their marketing and transactional mail items every now and then. With this option, they don't have to worry about presorting, mailing permits, or minimum mail volume. You just need to take care of the USPS First-Class Mail size and weight guidelines.
The maximum weight limit for sending letters via First-Class Mail is 3.5 ounces and for parcels is 13 ounces. The delivery time for First-Class Mail items is around 5 business days.
However, before you send anything via First-Class Mail, there are some more things you should know about. Some people think that First-Class Mail is the most prioritized mail option. But, it is not. It comes after Priority Mail and Priority Mail Express. If you want to mail something urgently, you are recommended to opt for Priority Mail options.
Also, some people are confused between Standard Mail, Regular Mail, and First-Class Mail. Standard Mail is now known as Marketing Mail and is used to send your marketing items in bulk.
You need a mailing permit for the same and there are a lot of things you need to take care of, unlike First-Class Mail that has no such requirements. So, Standard Mail and First-Class Mail are completely different.
However, Regular Mail and First-Class Mail are the same things. It is because First-Class Mail is considered the most basic USPS mailing service and the majority of the US population use this option regularly.
PostGrid for powerful features, minimum efforts
Send direct mail and reach out to the right audience at the right time without delays.
SIGN UP
How to Send First-Class Mail?
There is nothing different to be done for sending First-Class Mail. Firstly, prepare your mail. You can leave your postcards as they are, but your letters should be properly stuffed in envelopes.
Don't forget to write the correct mailing address along with the recipient's full name. Also, it is advisable to mention your return address, so that the mail can be returned back to you if not delivered.
PostGrid's address validation API helps you standardize and verify your mailing addresses correctly. You can either verify them on-demand or in bulk.
The next step is affixing stamps. Affix the right number of Forever or Global Forever stamps on the top-right hand corner of your envelopes and postcards.
Drop your mail items in a nearby mailbox or take them to a local post office. From there, they are sent to a Sectional Facility for sorting. If you have presorted your mail, this step is completed faster, which speeds up your delivery.
Delivery Window For First-Class Mail
The mail arrival time for First-Class Mail is around 5 business days. Packages are delivered within 3 business days.
Intrastate deliveries are completed much sooner than interstate ones. If you learn how to track USPS First-Class Mail, you need not keep guessing your mail status.
Some local deliveries are also completed the next day. However, the USPS does not guarantee First-Class Mail delivery timings, so always send First-Class Mail items in advance.
There are several reasons why First-Class Mail items are sometimes not delivered on time. Firstly, they are processed and delivered after the Priority Mail items. Due to low priority, First-Class Mail is often sidelined when there are more Priority Mail items to process.
Other possible reasons for late deliveries are unfavorable weather conditions, backlogs at the Sorting Facilities, and federal holidays. In such cases, your mail is delivered on the date as deemed fit by the USPS.
Also, incorrect, invalid, and unstandardized mailing addresses can cause delays. So, make sure to double-check everything before mailing anything.
Print and mail documents online
Our intuitive, collaborative tools allow you to focus on your email campaigns and our deliverability tools help ensure that they reach your customers' inboxes.
REQUEST A DEMO
How Do I Track First Class Mail?
First-Class Mail postcards, letters, and flats are not trackable unless you avail of any optional extras. You can get a tracking number from the USPS for these mail items only when you pay an additional fee for one or more of their additional services.
Only First-Class Package Services are trackable at no additional cost. It means that you can only track national and international parcels and not other First-Class Mail items.
Retail parcels are sent at standard package rates, whereas commercial ones are given some discounts. Both retail and commercial parcels are trackable for free.
When you ship a First-Class Mail Package, tracking is automatically applied and you don't have to undergo any additional steps. The receipt will have a tracking number towards the bottom. You can enter this number on the USPS website to track your parcels. Alternatively, you can also enquire about your mail via SMS or call.
If you are wondering how to track First-Class Mail without a tracking number, please note that you cannot do so. If you want to get a tracking number for your item, read the section below where we have discussed the other ways to avail of tracking.
What about international mail? How to track USPS International First-Class Mail? The answer remains the same for global mailing- you can only track parcels for free, and need add-ons to track the other items.
How Much to Add Tracking to First-Class Mail?
A lot of people are still confused about how much is USPS tracking on First-Class Mail?
As we said above, tracking parcels is free. In actuality, the tracking fee is already included in the postage costs.
If you want to track your letters and flats, add one of the additional services we will talk about below. This way, your tracking fee will be the price you pay to avail of those extra services.
How to Add Tracking to First-Class Mail?
You can print shipping labels at home or bring your mail items to the post office. Tracking a parcel is obviously simpler than tracking the First-Class letter. If you find the process to add tracking to First-Class Mail letters and flats is time-consuming and hard, you can always seek help. Contact online print and mail companies like PostGrid that can help you mail as per your needs and get huge mailing discounts.
PostGrid's automated direct mail API allows you to create, print, and mail items without doing anything and going anywhere.
You can select your mailing options right from your device and order the API to do everything else on your behalf. Hence, PostGrid makes easy printing and mailing possible for you with just a few clicks.
Optional Extras to Avail First-Class Mail Tracking
The main reason why tracking is not available for all First-Class Mail items is to keep costs low. Implementing a tracking system for all First-Class Mail pieces can be very expensive for the USPS.
These additional costs are then passed down to customers in the form of hiked postage. Since most people do not want to track their mail and are happy with the low costs, the USPS decided to continue operating First-Class Mail without tracking.
The USPS offers a lot of optional extras that you can use along with First-Class Mail, Priority Mail, and other mailing services. These add-ons are meant to secure your mail items and give you additional features. By paying a little extra, you can make sure that your mail is delivered safely and to the right person.
Remember that these additional services only offer a certain degree of tracking. It is not necessary that you get a tracking number for all the below-mentioned services.
Signature Confirmation
Signature Confirmation is a product of the USPS that helps you know whether a mail item is delivered. As the name goes, the recipient needs to sign on a receipt while receiving your mail.
Such kind of delivery confirmation makes sure that the item was sent to the right location. Only an adult can sign and receive your mail items.
A copy of the signature along with the recipient's name is emailed to you. The location, date, and time of the delivery are also made known to you. You are also given other options to receive the signature and recipient name such as fax and mail.
To avail of this service, you need to fill up PS Form 153. Get a copy of this from your local post office. The form is divided into two parts: the first part needs to be filled out and given to the postal worker while paying postage. There is a barcoded label on the second part that you need to stick on your envelope.
Signature Confirmation does not guarantee the delivery time or expedite mailing in any way. It should always be purchased at the time of sending your mail and not after.
This service costs you $2.90 when bought electronically and $3.45 when bought at the post office.
Informed Delivery
Can you track First-Class Mail using Informed Delivery? The answer is yes and no both.
Informed Delivery is another USPS product that helps you know whether a mail item was delivered. But, it works indirectly and benefits the recipient more than you.
Basically, Informed Delivery allows people to sign up for it and receive information about their incoming mail. They can avail of this service free of cost and can stay updated at all times.
With an Informed Delivery account, people can either check their incoming mail status online and opt-in for receiving daily emails.
It is not exactly called mail tracking, but you can keep in touch with your recipients and know your mail status.
Collect on Delivery
If you aren't satisfied with the above two options and are still worried about how to send First-Class Mail with tracking, this option is for you.
Collect on Delivery (COD) is a USPS service that is exactly like Cash on Delivery while buying something online. If you regularly complete your orders by mailing them through the USPS, this option might benefit you.
If you opt for this service, the receiver pays the postage, order amount, and/or COD fees while receiving the mail. The return postage is paid by the mailer unless mentioned otherwise.
You cannot drop COD mail items in the mailbox, street letterbox, or any rural mailboxes. Either take them to the post office or give them to a rural carrier.
Tracking is available on all COD items sent via First-Class Mail.
Certified Mail
Certified Mail helps mailers get proof of delivery. The USPS provides an electronic verification and mailing receipt to the sender after the article is delivered.
You are also notified when a delivery attempt was made, irrespective of whether it was successful.
Certified Mail helps you know when your mail was delivered and who collected it. The signature of the person collecting your mail item is stored in the USPS database for 2 years.
You can also request a Return Receipt for an additional fee. The Return Receipt has the recipient's signature on it and is returned to you for reference.
USPS Certified Mail tracking is available for $3.55. If you want a Return Receipt, it is available for $2.85 and $1.70 for mail and email respectively.
There are three more services available under Certified Mail:
Certified Mail Restricted Delivery: Mailers can avail of this service to make sure that only the addressee (or the addressee's authorized agent) receives the mail.
Certified Mail Adult Signature: You can direct the postal workers to deliver mail to only an adult (21 years or older). This allows you to get the signature of adults only, which increases the credibility of the delivery proof.
Certified Mail Adult Signature Restricted Delivery: You can get your mail delivered only to the addressee who is an adult. This service is only available for commercial mailers.
Registered Mail
Registered Mail is another additional mail service offered by the USPS. It provides you with detailed records of your envelopes and parcels.
How to track First-Class International Mail through this opinion? You can only use Registered Mail for domestic First-Class mailings. If you want to track letters being sent internationally, it is better to opt for other mail options.
All Registered Mail items have barcode registration labels that allow you to track your shipments online. You can check the location of your mail as it is being transferred from one place to another.
Registered Mail costs much more as you can get real-time updates about your mail. In the case of Certified Mail, you get a delivery confirmation only upon getting the Return Receipt.
If you don't want to use any of the above services, you can simply upgrade from First-Class to other mail options. Find some of these options below:
Priority Mail
The best part about sending something via Priority Mail is that you get free tracking. You don't need to avail yourself of any additional services.
Also, you can request free pickups from the USPS for sending packages. The maximum weight limit for packages is 70 lbs.
Priority Mail is a little expensive as compared to First-Class Mail but it offers fast shipping. Your mail delivery is completed between 1 to 3 business days.
Moreover, with Priority Mail, you don't longer need to worry about how to track First-Class Mail letters.
Priority Mail Express
Priority Mail Express is used for sending urgent letters, flats, and parcels. You can get your mail delivered the next day or within 2 days. If your mail isn't delivered by 6 pm on the second day, you can ask for a full refund.
Like Priority Mail, Priority Mail Express also offers free tracking. Hence, it is the perfect option for speedy and secure deliveries.
The Priority Mail postage rates start at $7.95 only. For sending Priority Mail flats, the minimum postage is $9.20. Priority Mail Express is much more expensive and begins at $27.10.
You can select Priority Mail International and Priority Mail Express International options for mailing to international destinations. You get free tracking and insurance coverage up to a certain limit on both these mailing options.
Cut through the noise with PostGrid
Print and Ship documents online to connect with your audience with postgrid With PostGrid
SIGN UP
Conclusion
The United States Postal Services offers a lot of mailing options to suit the requirements of individuals and companies. This blog helps you know how to track First-Class Mail USPS and how to avail of the additional services.
By understanding the different services, you can manage your costs accordingly. You can also mail in bulk and get additional discounts. The USPS offers different rates for bulk mail volumes, but you need to undertake some extra steps like presorting.
PostGrid's print and mail API can help you track your First-Class Mail items effortlessly. It can also help you design, print, and mail your items through other mail classes.
With PostGrid, you don't need to worry about how to track First-Class Mail. We can help you send your shipments on time and at reasonable rates along with helping you track them.
Request a Demo Now to Learn More!
Ready to Get Started?
Start transforming and automating your offline communications with PostGrid
SIGN UP
REQUEST A DEMO