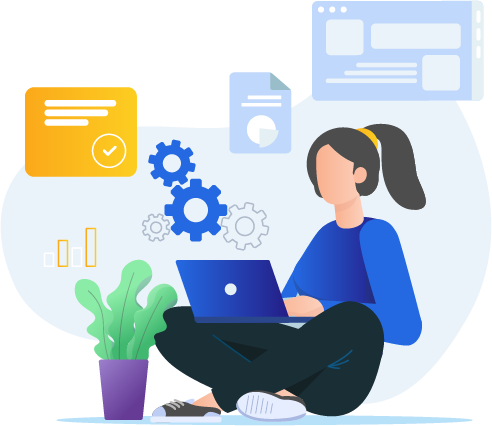 How to Send Certified Mail Online: An Expert's Guide
Despite popular belief, post offices remain essential for specific tasks. When people aren't confident sending important documents and parcels via the internet, they use them instead.
As well as being used to mail post office boxes, some packages, and certified letters, and to sell postage stamps, they are also used for buying postage stamps. Nowadays, certified letters can be sent through direct mail automation tools and tech evolution. This enables businesses to send proof documents without leaving our homes.

Now, talking about Certified Mail… It is very helpful if the recipient claims that they did not receive any mail. Tax documents, default notices, collection letters, personal identity records, healthcare records, time-sensitive correspondence, bank documents, and legal documents can be sent using certified mail.
Below, you will find a step-by-step guide to shipping certified mail online with tools like PostGrid. Furthermore, you can have more time for stuffing or sorting personal matters, and there is less time wasted going to the post office.
Why Should You Send Certified Mail?
If you are thinking about…..Can I send something certified mail online?
Well, the answer is a Yes!
Before you know how to send certified mail online, it is advisable to know the uses and benefits of using this service. Now, as a business, you might want to send a financial. a legal letter or something that has some confidential information.
Moreover, you could be mailing a business-critical correspondence to your debtor. When thinking about how Certified mail offers security and peace of mind. And, sadly, It is impossible to prove that you sent something to someone if you don't have proof of mailing.
We have listed a few advantages of sending certified mail below:
1. Useful for Sending Important Mail
When you want to send out something important and need proof of mailing, certified mail is perhaps the best option. It offers easy tracking so that you know about your mail whereabouts in real time. Learning how to send certified mail online is simple, and you could take advantage of this option.
Important communications need to be sent as certified mail. There are many certified mail examples like product recall notices, annual reports, delivery-required messages, shareholder reports, account statements, and more. In some cases, you are obligated by law to have proof of mailing and delivery.
2. Ensures Deliverability
If you have a deadline within which your mail needs to be delivered, go for certified mail. It is given priority over the other mail items and assures on-time delivery. The USPS sends millions of letters every week, and sometimes some letters are likely misplaced or lost. Companies can use the certified mail delivery option to ensure deliverability and security.
Always use certified mail for sending tax returns as the IRS can penalize you if your returns are not delivered on time. It is smart to send your tax returns as certified mail and store the mailing receipt.
3. Make Your Mail Noticeable
Anything sent using certified mail stands out and gives an impression of importance to the recipient. Most people discard mail without even opening it, and others consider it junk mail. Recipients are bound to pay attention and give priority to something that has arrived as a certified mail item.
It creates urgency and is attention-seeking as the recipient has to sign and date the receipt. Certified mail is used to tell the recipient that this mailpiece is essential and needs your attention.
How to Ship Certified Mail Online?
There are primarily two ways to send certified mail – offline and online. While the offline method requires you to visit a post office and do everything manually, the online method is pretty simple and can be carried out at your convenience.
However, you need to know how to send certified mail using both ways. You can later decide which method is more convenient for you.
Method 1: Sending Certified Mail by Visiting the Post Office?
1. Gather Everything That You Need
You need to have your letter typed, printed, and stuffed in an envelope. If you send other direct mail items or packages, keep them ready and take them along to the post office. The front-facing side of your mail should have a return and a mailing address. Don't forget to carry enough money for purchasing the postage.
Please note: The certified mail service is only available for mailing within the United States, inclusive of P.O. boxes, APOs, and FPOs. Once you have your mail and the postage ready, you can move ahead and finish the further steps.
2. Get the Certified Mail Form 3800
Visit the post office and ask the postal worker for form 3800. This form is used for sending certified mail and is always available at the post office. It is white and green and consists of two parts – a barcode sticker and a perforated mailing receipt.
There is a 20-digit tracking number mentioned at two places in the barcode area. This tracking number is repeated in the mail receipt and enables you to track your mail. So, when using the best-certified mail service, all you have to do is write the recipient's name and mailing address on the receipt in the respective fields.
The barcode is supposed to be stuck on the upper side of your mail, and the receipt is torn off and given to you after getting stamped. It acts as proof of mailing, and you should keep it safe. In the event of non-delivery, it also acts as proof that you had attempted to send the mail.
So, even though your mail is not delivered – you can still present the mailing receipt as your evidence in case of a legal dispute. For sending important documents like tax forms – a mailing receipt is a must and can be useful.
If you are thinking can I send something certified mail online or you don't want to go to the post office every time you need to send certified mail, or pick up multiple certified mail forms at once? You can then attach the barcode and drop your envelopes at a nearby post office.
3. Determine Whether You Want a Return Receipt
After you learn how to fill out certified mail forms, decide whether you need a return receipt. This receipt is different from the mailing receipt and acts as proof of delivery. Though you already have proof of mailing, it is advisable to opt for a return receipt when sending important documents or critical business correspondence.
It is an additional service that you can avail of for an extra fee, over and above the certified mail fee. If you pay extra, the USPS gives you a return receipt that is supposed to be attached to your mail. This receipt is signed and dated by the recipient on delivery and then mailed back to you. You can store it as evidence that your mail was delivered successfully.
You can choose if you want the return receipt via email or physical mail. The email return receipt costs less and will be sent to you in the form of a PDF – containing the signature of the recipient. Elsewise, it will be sent to you as an offline mail.
You need to pay an additional fee along with the certified mail fee itself, and the amount will be mentioned in the certified mail form. Return receipts are also called green cards in postal terms.
The USPS records and saves the recipient's signature in their database for 2 years – if you opt for a return receipt.
Box 1 of the return receipt needs to be filled in with the recipient's name and mailing address. Next, you are supposed to peel off your barcode area's top line and stick it in box 2.
As mentioned earlier, the tracking number is written in two places in the barcode area – one at the top (which should be peeled off and stuck in box 2 of the return receipt) and one below the barcode, which stays with it. Inbox 3, select "certified mail" as the service type. Return receipts are recognized by law and can be used in legal conflicts.
4. Purchase Restricted Delivery Service
Restricted delivery ensures that your mail is received and signed by the addressee or an authorized agent. Nobody else can receive your mail if you have opted for restricted delivery. Here, you need to know how to send certified mail by restricting delivery.
If you are sending something that should be received only by a specific person, then select restricted delivery. Otherwise, the mail is delivered to any person present at the mailing address, although you can opt for the adult signature service wherein only adults of and above the age of 21 years can receive the mail.
There is another option – adult signature restricted delivery wherein the addressee or an authorized agent should be at least 21 years of age, and only they can receive the mail.
Restricted delivery is an excellent option for sending mail to huge companies where hundreds of people are working, and you want your mail to reach one specific person without fail. The mail will be given only in the hands of the addressee.
It is a good way to guarantee that your mail will reach the addressee and not get lost after it is delivered to someone else. Endorse the restricted delivery column on the certified mail form to avail of this option. The restricted delivery fee is added to the overall postage.
5. Attach the Barcode and Return Receipt to the Mail
After you have filled in the certified mail form and the return receipt (if you have availed for it), it is now time to attach them to your mailpiece. Remove the sticker from behind the barcode and stick it on the top of your envelope in the center. It should be visible.
On the left side of the barcode, there should be enough space for writing the return address. Similarly, there should be at least 3.5″ spacing between the right edge and the barcode – where the postage will be affixed. The mailing address is written below the barcode.
If you have opted for a return receipt, the barcode's top line is already peeled off and stuck in box 2 of that receipt. Otherwise, this line is not peeled off and is simply stuck with the barcode. The return receipt needs to be stuck on the backside of your envelope.
It is signed and dated by the recipient at the time of delivery and then sent back to the sender. The mailing receipt, on the other hand, is detached from the barcode and given to the sender right at the time of mailing. These steps are the same, even if you are sending packages. The barcode should be stuck on the front side, and the green card should be stuck on the backside.
Ship Certified Mail Using PostGrid!
Scale up with PostGrid and ship Certified Mail anywhere at any point in time!
BOOK A DEMO
6. Select the Mailing Option and Pay the Postage
You can either select first class mail or priority mail options – depending on your budget and speed of delivery. Priority mail is expensive but delivers faster than first mail. Moreover, it allows you to send mail weighing up to 70 lbs.
On the other hand, first-class mail is processed and mailed relatively slower. There are two options under first class – first class mail and first-class package service. First-class mail can be used for letters weighing up to 3.5 ounces, and first-class package service can be used for packages weighing up to 13 ounces.
Hence, if you want to mail anything that weighs more than that, you have to pay a little more and select the priority mail option. Certified mail is a service added to these mailing options. The certified mail, restricted delivery, adult signature, and return receipt fees are all added over and above the basic postage for the mailing option selected by you. Select an option, choose the additional services, and pay for the total postage.
The cost to send certified mail is $3.60.
If you want a return receipt, the additional cost is $2.85 and $1.75 for a hard copy of your receipt and a soft copy, respectively.
Restricted delivery will cost you $9.15.
You can avail of the adult signature service for $6.90, and the adult signature restricted delivery service for $7.15
Please note that these rates are post office rates and are subject to change if you are mailing through online service providers.
7. Keep Your Receipts Safe
When you get the mailing receipt after sending certified mail, keep it in a safe location that is easily accessible to you whenever you need it. Learning how to send a certified letter can come in handy anytime if you need to send out an important mail—store both the mailing receipt and the return receipt.
The mailing receipt has the USPS stamp and date to show that you have mailed something on a particular date. The return receipt confirms that your mail was successfully delivered; it contains the recipient's signature and delivery date. In case of any disputes or disagreements over mail delivery, these receipts act as evidence.
8. Track Your Mail
You can track your certified mail by using a unique tracking number. Just enter the full number in the stated field on the USPS website. The current status of your mail will appear on the screen through which you can stay updated.
There might be delays in delivering your mail – as there might be no one available at the mailing address or the addressee is not available (in case of restricted delivery). You can track and know when the delivery attempts have been made. You can also call the USPS office and tell them your mail's tracking number to know your mailpiece's status.
Method 2: Sending Certified Mail Online
If you know how to send certified mail online, you can opt for this much more convenient and time-saving option. You don't have to visit the post office, get the form and receipts, and fill everything in manually.
An online certified mail example is PostGrid's print and mail API platform that allows you to send certified mail online without having to go anywhere or do anything other than make some clicks on your device.
Though many people have traditionally used the offline method, online ways to send certified mail are getting popular. Hence, sending certified mail online is something you should look into if you are focused on saving time and being more efficient.
1. Sign Up to Ship Certified Mail Online
Create a free account with a web business that offers the USPS-certified mail service. There are several companies dedicated to offering such services online that do not require a minimum or monthly fee. You just need to sign up when, and then you can use it whenever you want. Search for the rates they are offering. 
Also, lookup for the rates of additional services like restricted delivery, adult signature, and return receipt. The rates might be slightly higher than the post office rates as these businesses charge a bit extra for their online services. You can decide if it is worth paying a little extra for the convenience of mailing right from your office or house. 
Make sure you get the tracking number, proof of mailing, and proof of delivery. Companies can sign up on PostGrid's print and mail automation platform to send certified mail accurately and effortlessly. 
Send Certified Mail Online
PostGrid is the easiest way to send USPS Certified mail items across the Country.
TALK TO OUR EXPERT
2. Set Up a Payment Method
You need to set up a payment method to pay online. You don't need to pay anything until you are sending mail. Most companies offering such USPS services allow making payments through Discover cards, MasterCard, Visa, checks, bank wire transfers, and other online payment methods. It depends on your service provider. Check the available payment options, and then set up a method that works for you.
Well, if you are still thinking about How Can I Send a Certified Letter Online?
Well, what if we say that it is super easy and requires access to a personal computer and even the internet? Here's an example of how can you send a certified letter online:
Drag and Drop your CSV or PDF once you are done signing up on PostGrid.
Click next
Upload a recipient and the details of the sender just as prompted.
Select Certified options from the options and fill in the form…
Once done… Woooshh… You are good to go!
Steps to Send Certified Mails Online
Once, you've done it all. Follow the following steps to send certified mail online.
1. Draft Your Letter
You can write a letter with any word-processing software. Alternatively, if you are sending some other documents, you can get them drafted through your CRM or accounting software. With PostGrid, you can draft all your documents on the print and mail & direct mail API platform itself. Checks, bank statements, letters, postcards, brochures, and flyers – can all be drafted through PostGrid's in-built templates.
Your letter's content and format remain the same, irrespective of whether you are sending it offline or online. If you opt for a return receipt, you can include its number on the top of the letter. Add the date of mailing, too, as mentioned in your certified mailing receipt.
2. Scan Your Document
If you already had the hard copy of your document or you needed to print it for signing – scan it and save it as a soft copy. Make sure that the scanned version is clear and easily readable. PostGrid's direct mail software allows you to insert signatures and make edits to your online documents. Digitize your documents and save them on your device.
3. Upload for Mailing
You need to upload your documents to your online service provider's website. They will get them printed and mailed under the certified mail option and also give you the mailing receipt as soon as they are mailed.
4. Select Additional Services
Before paying for the postage and mailing the documents, your online service provider will ask you to make a couple of more selections. You need to decide and select whether you want to opt for a return receipt. If yes, you will be needed to pay the stated fee.
Similarly, you also need to select whether you want the adult signature and restricted delivery options. All the fees will be added up, and the total postage will appear on the screen. Pay the postage fee using the payment method that you set up earlier.
You no longer need to worry about how to send certified mail online. The online method of sending certified mail reduces the task to a couple of clicks.
Once the postage is paid, the web service will provide you with a tracking number and the mailing receipt. You can select a physical or online copy of a return receipt in the online method too.
It will be sent to you immediately after the delivery has been completed. Your documents will be printed and mailed in an automated manner, and there is no need for you to visit the post office or stick labels and receipts on your envelopes.
Whenever you are not sure how to fill out certified mail slips or stick the return receipts accurately, go for the online method, as your service provider will get it all done for you.
How to Use the Best Certified Mail Service: PostGrid?
With PostGrid you can create letters, design, and mail certified mail and return receipts online. Or, if you wish to save more time, and we have built it easily using the dashboard- No, Handwriting Required! Here's how:
Sign-in to PostGrid: Connect to PostGrid account where you can create and ship certified mail online.
Click on "Letters": As your mailpiece type.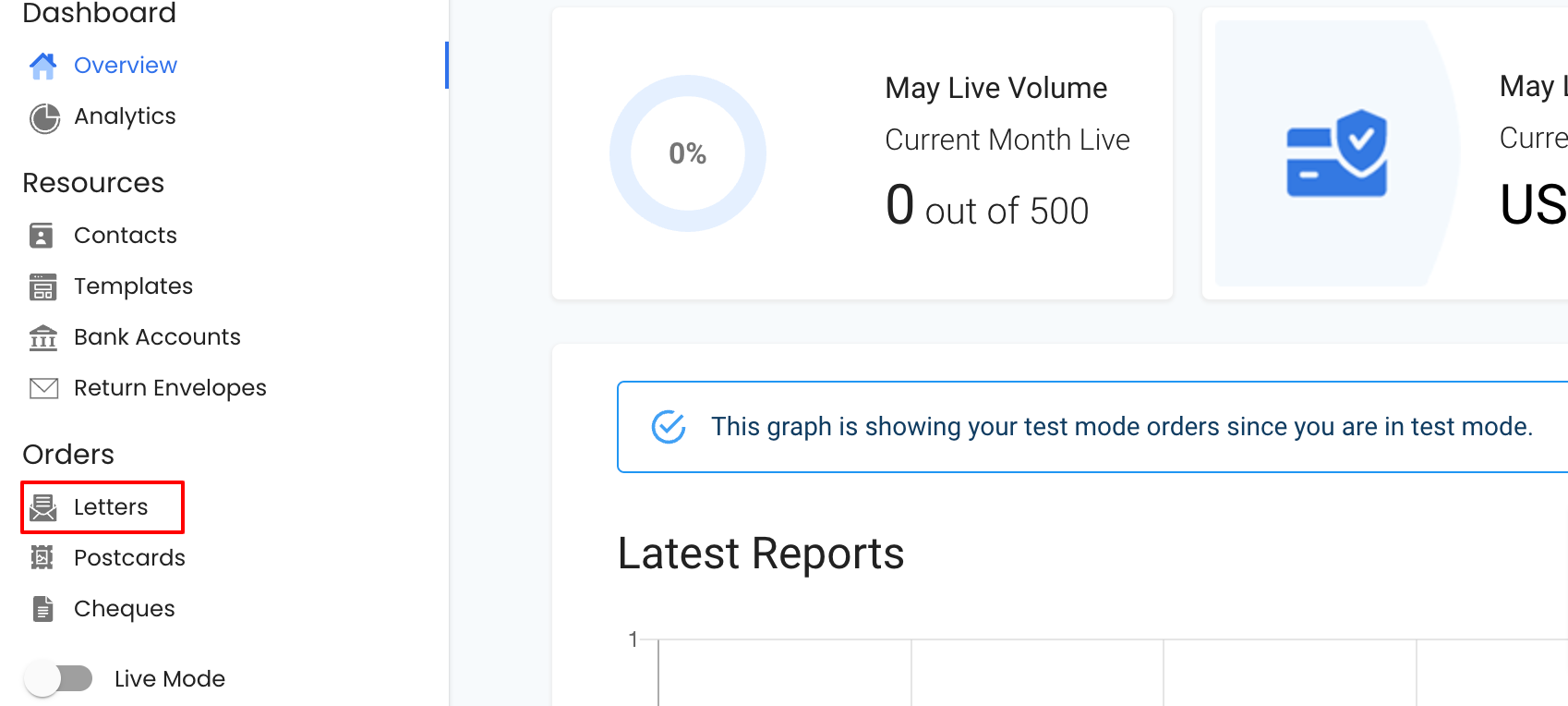 Click on "Create Letters": To start creating your Letters, keep questions like can I pay for certified mail online at bay.

Fill in the details in the form to create letters.
Upload your Recipients and Select a Template (In case you have one designed or use our dashboard to design one).
Click on Create….. And, you are good to go!
Integrates with your favorites tech stack & tools
Easily Improve your workflow and automate print & mail through seamless integration capabilities.
GET STARTED WITH POSTGRID
How Long Does It Take To Deliver Certified Mail?
Certified mail delivery depends on the mailing option that you have selected. If your mail is being sent through first-class mail, delivery can take up to 2 to 5 business days. Priority mail deliveries are done in around 2 to 3 business days.
However, the USPS cannot guarantee that your mail will be delivered on a specific date. They can only guarantee that a delivery attempt will be made in the said time frame.
Delivery depends on the availability of the recipient at the mailing address. Since the delivery of certified mail is completely dependent on a person's physical signature, you should estimate that your mail delivery will be completed in around 5 to 10 business days.
When you understand how to send a certified letter, you should also estimate the delivery period and then mail accordingly. This step can help you get your mail delivered on time.
Certified mail deliveries can be time-consuming because:
If the first delivery attempt is made and no one is available at the mailing address, the postal worker will leave a delivery reminder slip in their mailbox. It is to inform the recipient that they need to go to the post office and pick up their certified mail. The USPS office gives the letter to the recipient at the post office after he signs for it.
The USPS makes a second delivery attempt if no one comes to the post office and claims the letter even after 5 to 7 days. Another delivery reminder slip is left-back if again there is no one available for signing and receiving the mail.
The letter is held for the next 10 to 12 days after the second delivery attempt. If no one collects it, the USPS attempts the third and final delivery. Again, if no one is home, a final notice is left-back, and the letter is taken to the post office, where it is held for another 5 to 7 days.
Finally, if nobody claims the letter, it is marked as "unclaimed" and sent back to the return address. Unclaimed mail is sent back after 30 days.
PostGrid's print and mail automation platform allows you to send certified mail online – in a few minutes and at a reasonable cost. No more trips to the post office or filling out green cards manually.
Ready to Get Started?
Start transforming and automating your offline communications with PostGrid
SIGN UP
REQUEST A DEMO