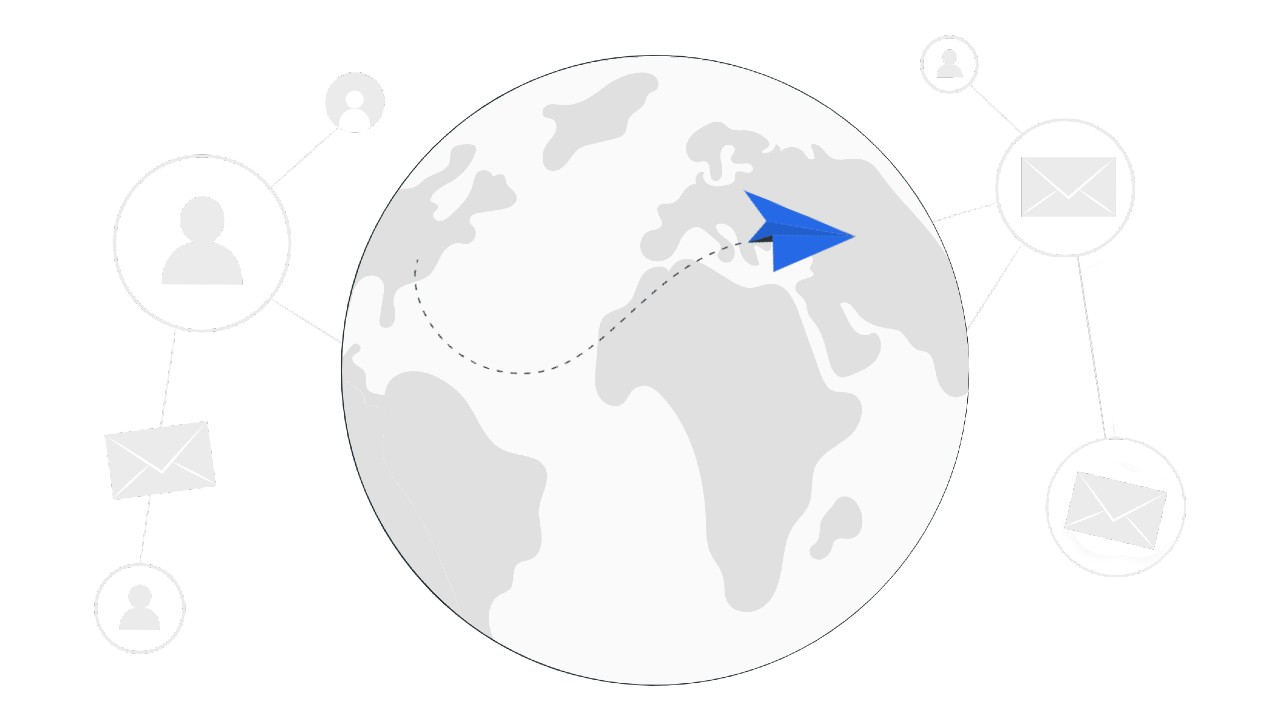 How To Mail Internationally
Many companies with international customers/partners feel that postal mail is not an ideal channel for their business communications. Companies think this way because sending heavy packages internationally via postal mail can be expensive at times.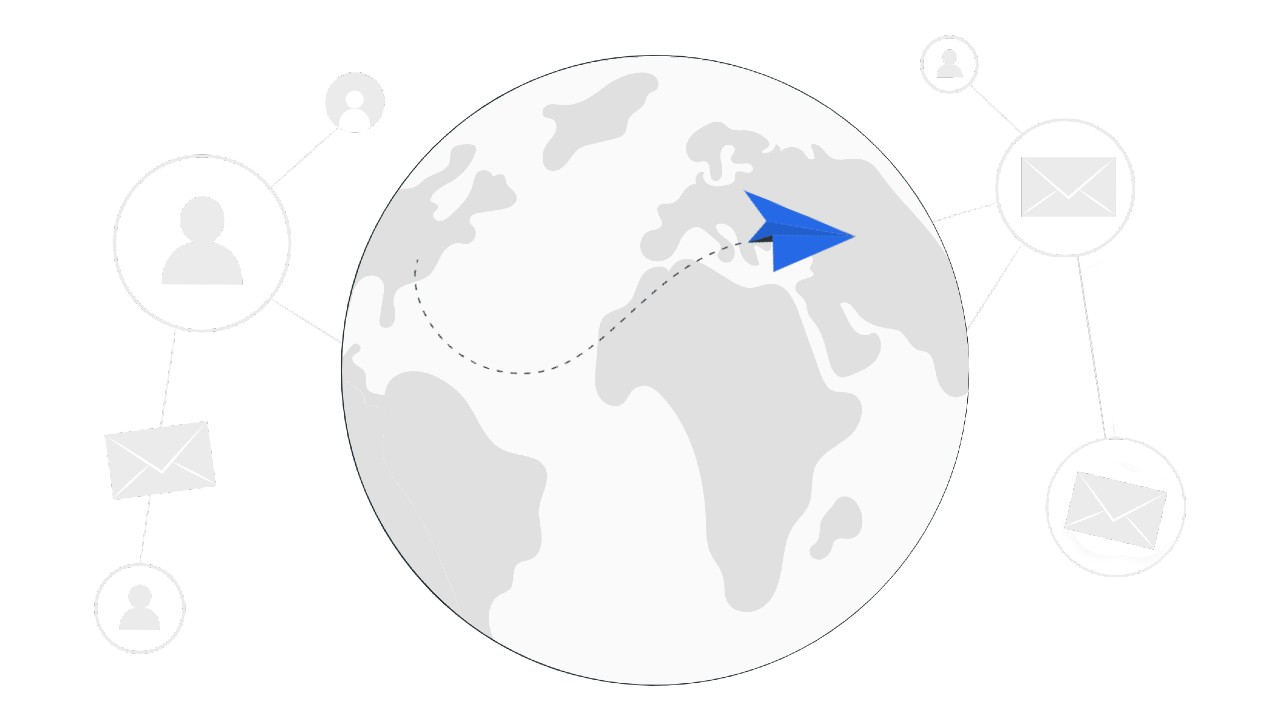 However, sending a letter internationally (or a postcard) can be much more affordable than you think if you ship it through USPS. And you don't have to worry about going through the trouble of personalizing, printing, and delivering your mail if you invest in automated solutions.
But, if you are looking to find out how to send a letter out of the country by yourself, then this article will help you out. Here, we provide all the details you need to know on how to send international mail. We have even included a separate step-by-step guide for sending letters/postcards and packages for your convenience.
How To Mail A Letter Internationally Through USPS
USPS offers the most affordable and convenient way of sending a letter internationally. Using a USPS Global Forever stamp, you can send a 1 oz letter or send a postcard internationally at just $1.30. Today, businesses are strongly relying on direct mail marketing campaigns to reach out to their customers and prospects effectively.
Sending a letter from the US to another country is unlike the mailers you send domestically. And if you think the postage is the only difference when sending a letter internationally and sending a letter domestically.
Hence, we provide you with a step-by-step guide on mailing a letter internationally below. Pay close attention to the steps because any mistake can delay your direct mail delivery or get returned.
Apart from this, you will also lose the money you spent on postage and printing the direct mail letter.
Step 1: Check If Your Letter Is Eligible For International Mailing
When mailing a letter internationally, you must ensure that it is up to the USPS standards for quick and easy delivery. However, the USPS standards are not the only thing you need to worry about regarding international mail.
When Sending a letter internationally, companies must follow the postal rules of the specific country to which they want to send the mail. Businesses can use USPS's Index of Countries and Localities to check if their mailers are compliant with the relevant country's postal rules.
Luckily, you don't need a customs form for sending correspondence or non-negotiable documents that do not have cash value. However, it is worth noting that you can only use the First-Class Mail International service from the USPS for such correspondences.
Step 2: Choose An Envelope or Postcard
When it comes to business communication via international mail, you have two options:
Envelope

Postcards
Postcards are usually preferred for direct mail marketing campaigns because you can include pictures in them, and they are relatively inexpensive. However, postcards may not be the best choice for you if the mailer contains any sensitive information.
On the other hand, envelopes can protect whatever data is inside the mailpiece and provide some privacy. Furthermore, letters that come in an envelope are often considered more professional by the recipients.
Step 3: Address Your Letter/Postcard
The address format you use in international mail can differ for different countries. It would help if you also considered the language barriers. English is not a language used everywhere in the world. Hence, apart from writing the address in English, you may have to add the translation after every address line.
Envelopes: When writing the address on an envelope, use the top left corner for writing the return or sender address. You can write the delivery address in the center of the mailer but nearer to the bottom. Don't forget to mention the country's name where the sender and the recipient reside at their respective addresses. 
Postcards: Postcards have a designated space for you to write the address, and hence there is no chance of an error. 
The address part of your mailpiece is crucial because the proper format will ensure that your letter/postcard is delivered on time. Some quick tips that can help your international address format are as follows:
Print instead of writing the address

Use capital letters

Use a pen/permanent marker for writing the address

Avoid using commas or periods in the postal addresses
Step 4: Calculate The Postage and Apply Them
You can use a First-Class Mail International Global Forever stamp that costs just $1.30 to send a 1 oz letter or postcard anywhere. Postal stamps are readily available in your nearest post office, self-service kiosks, and Approved Postal Providers like drug stores.
Placing The Stamp: If you use an envelope, you must put the stamp in the envelope's upper right corner. Placing the postage stamp is easy for postcards because they have a space marked for the postage.
Additional Postage & Extra Services: If the weight or size of the mailer is beyond the specified limit, you will have to pay additional postage. Furthermore, you can also opt for extra services such as proof of delivery, signature services, and other optional USPS services.
Step 5: Send Your International Letter Or Postcard
Now that your envelope/postcard has the correct address and postage, you are all set to mail it. You have several options for mailing a letter internationally. Putting it in your mailbox is the most convenient way to send international mail if you are not in a hurry.
If you have a cluster mailbox, make sure you put it in the outgoing mail slot. You can also drop it in a blue collection box at the Post Office or take it to the Post Office lobby drop. However, you should note that you can't use the collection box if it weighs more than 10 oz or has a thickness of over ½".
If the mailer exceeds the specified size/weight limits, you have to take the mailer to the Post Office and hand it over to them. There are other instances where you should avoid using a collection box. You can find more information on what you can and cannot deposit in a collection box here.
How To Mail A Package Internationally Through USPS
Sending packages internationally via USPS is not the same as sending a letter or postcard internationally, although there are some similarities. However, there is some basic information you need to have with you to send international packages from the US.
Apart from the details of the sender and recipient, you should also have a list of things you are sending. The list is for the customs form, and it must specify the value of each item in the package. Of course, you can also print the customs form yourself or use an online tool like PostGrid that can take care of the whole direct mail process.
But, here are the steps that you need to follow if you want to send international packages by yourself.
Step 1: Check The Eligibility Of Your International Package
You can use the International Mail Manual's Individual Country Listings to check the eligibility of your international package. The manual tells you everything you need to know, such as what is allowed to be sent via postal package to that country.
It also tells you the shipping service options you can use to send your package. For example, you can find the weight and size limits in sending a package to a specific country. However, a good practice would be to check whether USPS delivers from the International Service Disruptions page to that country.
Step 2: Choose A Suitable International Shipping Service
The USPS offers six different international shipping services for sending packages. However, some countries can not access all six services the USPS offers. You can check the Individual Country Listings to get more information for a particular country.
The six international shipping services offered by the USPS are:
Global Express Guaranteed

Priority Mail Express International

Priority Mail International

First-Class Package International Service

First-Class Mail International

Airmail M-Bags
Step 3: Prepare Your Package Box
The next thing you need to do is pick a box of the right size for your package and pack the mailing item inside. Ensure that you protect the box's contents and that the box stays intact until it reaches its destination.
When picking a box, make sure that it is sturdy and has enough room so that you provide adequate cushioning inside. If you are reusing a box, then be sure to black out all the old markings, addresses, and shipping labels.
Step 4: Address Your International Package
When writing the address on an international package, use a parallel side to the package's longest side. Don't forget to leave enough space for the postage on the address side of the box. The standardization of addresses on international packages is the same as the one we discussed above for international letters/postcards.
Step 5: Calculate The Postage And Apply Them
USPS's International Postage Calculator is an easy way to find the required postage for your international package. However, using the calculator is only relevant if you want to use stamps or pay for postage at the Post Office. You can also use USPS's Click-N-Ship service to print international postage and pay for it. However, you should note that the Click-N-Ship option is not available for all USPS services.
Step 6: Create Your Customs Forms & Labels
Unlike letters or postcards, you need to fill out a customs declaration for sending packages internationally. The customs forms must always be computer-generated. Click-N-Ship service provides you with a customs form every time you use it. Printing customs from home or office can save you a lot of time, or you could always bring the package to the nearest Post Office.
Step 7: Send Your International Package
Before you send your package, ensure that everything is in order—Double-check the address, postage, and customs form for your package. Once you are done checking, you can hand over the package to an employee at the USPS Post Office or deposit it in a blue collection box. In some cases, USPS even lets you schedule a free package pickup.
Conclusion
It is not so hard to learn how to mail internationally. You can efficiently mail your letters or packages using USPS international services with the right resources. However, suppose you choose to use a manual in-house process for delivering international mail. In that case, you are bound to run into some trouble now and then.
The best way of sending a letter internationally is using a direct mail automation tool like PostGrid. With advanced automation capabilities and access to the USPS address database, PostGrid takes care of all aspects of your international mail.
It means you no longer have to worry about how to address an international letter or any manual errors in the process. PostGrid standardizes the address on all your international mail and enhances the deliverability of your international mail.
Ready to Get Started?
Start transforming and automating your offline communications with PostGrid
SIGN UP
REQUEST A DEMO