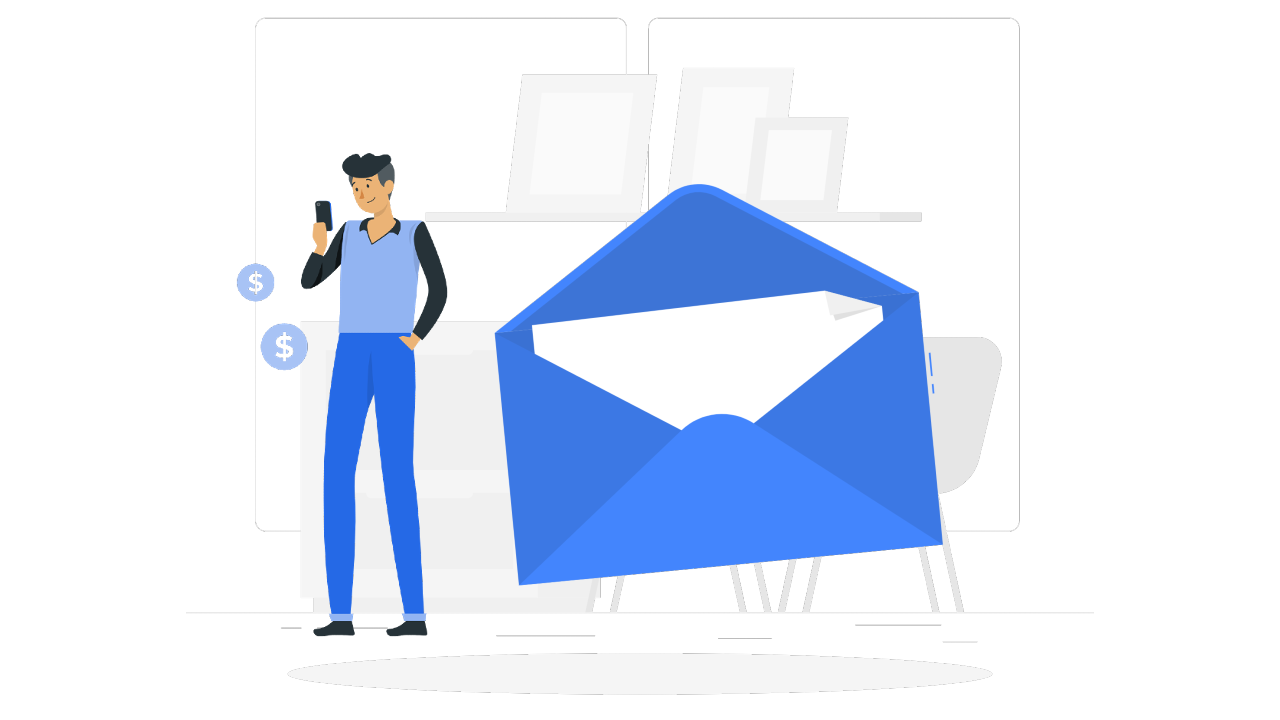 How Does Prepaid Postage Work?
Gone are the days when people would stand in long queues outside the Post Office to mail something. Now, you can handle everything electronically from your computer and mobile devices. The USPS has digitized the process of paying postage, and you can do it all online. Thus, companies can now prepay postal charges and mail their items effortlessly.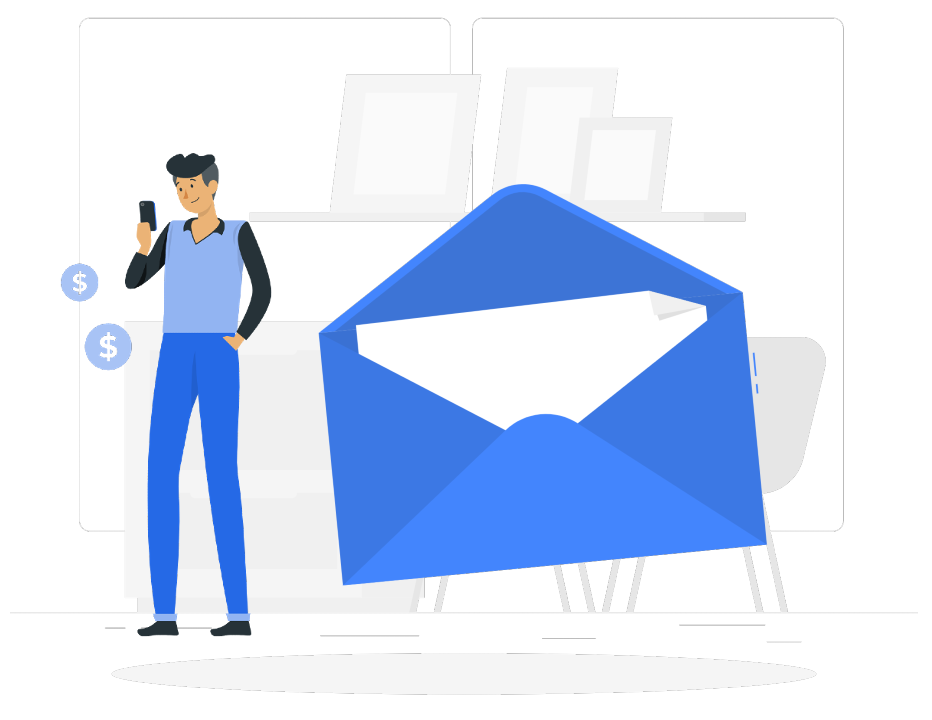 Isn't it super-easy and one of the most convenient options?
But, you may need to obtain a mailing permit and pay an annual fee to use prepaid postage envelopes. Hence, prepaid postage is only beneficial for mailers that send out items in large volumes.
The USPS offers several prepaid packaging materials like boxes, stamps, shipping labels, etc. You can buy them at the USPS postal store.
Also, it allows companies to prepay postage through several methods like postage meters and prepaid shipping labels.
Keep reading further to know about these options and understand how does postage paid works.
What Are Postage Paid Envelopes?
As the name suggests, prepaid or postage paid means that the charges for sending a particular mailpiece are already paid by the sender. Hence, the recipient need not pay anything for it on delivery.
Individuals and companies need to print the "Postage Paid" indication on the upper-right corner of the envelope or package (front side).
In some cases, they cannot drop mail items with prepaid postage in a public mailbox and rather drop them off at the Post Office. The USPS needs you to either pay the postage immediately or transfer it later through your bank. However, it depends on the type of prepaid postage you are using.
Large organizations that send hundreds of mailpieces on a regular basis can benefit from this postage payment method. They can send out invoices, marketing items, donation solicitation requests, informational materials, etc., using postage-paid envelopes.
Find below some ways to prepay postage while sending your mail items through the USPS:
PostGrid for powerful features, minimum efforts
Send direct mail and reach out to the right audience at the right time without delays.
SIGN UP
Precanceled Stamps
Most direct mail marketers affix postage stamps on their mailpieces to give a personal touch. Stamps also create a nostalgic effect that raises your chances of building emotional bonds with your audience.
But, First-Class Mail stamps are expensive and can affect your ROI a lot. It is when postage-paid stamps come into the picture. They are also called precanceled or service-inscribed stamps.
Mailers affix these stamps to their mailpieces to get a lower postage rate. They can pay the difference between the postage and the stamp rate at the Post Office via a check, postage account, or meter strip.
You can use precanceled stamps only for the following USPS mailing services:
Nonprofit USPS Marketing Mail
Presorted First-Class Mail
But, how much is a postage-paid stamp available for?  Well, you cannot buy a single precanceled stamp from the Post Office.
First, you need to get a precanceled stamp permit by filling out the PS Form 3615. Then, you can buy these stamps in large volumes from the permit-issuing Post Office.
Precanceled stamps are available in small denominations. You get to select from coils of 500, 3,000, and 10,000.
They are a popular form of prepaid postage as you can buy these stamps in bulk and use them whenever you want. Plus, they never expire even if the postage rates increase.
The only disadvantage of using precanceled stamps is that you cannot purchase them online.
Postage Meter
Mailers often ask- How does prepaid postage work with a postage meter?
Let's answer this question by first what a postage meter is.
Postage meters are machines that can print postage on your mailpieces. You can buy or lease them from authorized providers and print your own postage from anywhere in the US.
Items with metered postage must have the actual mailing date. Also, it does not require you to print the postmark information like city, state, and ZIP code as it is already written within the meter strip. To print metered postage, you should obtain a permit in the city from where you wish to send out items.
Refer to the image below to see the details included in a postage meter label:

You can use metered postage for the following mailing classes, except for periodicals:
First-Class Package Service (retail and commercial)
USPS Retail Ground
International Mail
Presorted First-Class Mail
Presorted USPS Marketing Mail (regular and nonprofit)
The first thing to do is get a postage meter and apply for a permit from the Post Office. Once you get a permit, use the permit number to print metered postage on all your mailpieces.
There are several benefits to using metered postage, such as:
Lower postal rates
Professional look at your mail items
Ability to track postage
Ability to send per-piece and bulk mailings both, etc.
Print and mail documents online
Our intuitive, collaborative tools allow you to focus on your email campaigns and our deliverability tools help ensure that they reach your customers' inboxes.
REQUEST A DEMO
Permit Imprint
Only commercial mailers can use the Permit Imprint payment method. It is also known as bulk or discount postage. Unlike metered postage, you don't need to purchase any equipment to print permit imprints. It is the process of printing postage (also called indicia) onto your mailpieces.
The best thing about permit imprint is that it is incorporated into your mail design. Hence, you don't have to print the indicia separately.
Again, you would need a mailing permit to use permit imprints. Take care to print the permit number on every mailpiece. Here's what a permit imprint looks like:
Businesses can use embossed or unembossed imprints made by several devices like:
Address plate
Printing press
Mimeograph
Handstamp
Lithography, etc.
They can design their imprints following the USPS examples and guidelines. However, hand-drawn and hand-written permit imprints are not allowed.
There are also some other requirements to use permit imprints like, each mailing must weigh at least 50 pounds or contain a minimum of 200 mailpieces.
In the case of metered postage and permit imprints, you get an advance deposit account from the USPS. Each time you print them on a mailpiece, the postage is deducted from this account.
Some people are still confused about what is a prepaid envelope. In short, prepaid envelopes are those envelopes that either have a precanceled stamp, metered postage or permit imprint.
It raises another question- Can I buy prepaid envelopes at the post office? Luckily, you can! You can get prepaid envelopes from USPS from the Post Office or through the USPS website.
Flat Rate Postage
The USPS offers one flat-rate envelope and four boxes to mail anything within the country for a fixed rate.
You can purchase prepaid flat-rate envelopes and boxes online or pick them up from the post office for free and prepay the shipping charges online. Once done, you can print the shipping labels from your computer.
Cut through the noise with PostGrid
Print and Ship documents online to connect with your audience with postgrid With PostGrid
SIGN UP
Business Reply Mail (BRM)
Business Reply Mail is a USPS service that allows companies to send out prepaid envelopes, labels, flats, self-mailers, and postcards. It helps them encourage recipients to reply to their mail.
Suppose, you own a magazine publication and need to send subscription forms along with your magazines. As a business, you can do the mailing part by yourself, but there is no guarantee that the recipients will fill the forms and mail them back to you.
However, you can motivate them to reply by including self-addressed prepaid envelopes. Thus, all the recipients have to do is put their replies inside these envelopes and mail them.
The concept of BRM is that you prepay the postage on behalf of your recipients. But, the good news is that you don't need to pay the postage for every sent BRM piece. The USPS charges you only for the pieces that are actually returned.
So, how to send a postage-paid envelope? The process of obtaining a BRM permit is pretty much the same as the other prepaid postage types. You can apply for a permit, pay the annual fees, set up a deposit account, get a permit number, and start mailing.
Prepaid Shipping Labels
Some companies prepay the postage for items being returned for refund or repair to ensure excellent customer service. Also, some nonprofits offer to pay the postage for items being donated. They might send customers an email or web address to print prepaid shipping labels.
However, not all shipping labels sent to customers are prepaid. Sometimes, companies only send these labels to ensure that the mailpiece is sorted correctly.
Conclusion
Prepaid postage is the best option for business mailers looking to save some extra bucks on their postal rates. Plus, prepaid postage allows them to print their postage information at their own convenience.
In this blog, we discussed a plethora of options to prepay your postal charges. We hope we were able to answer questions like- how do postage-paid envelopes work?
PostGrid's direct mail API can help you simplify your work even further. It can assist you in creating, printing, and mailing your items using any form of prepaid postage you want.
Not just that, PostGrid offers several other features to level up your direct mail marketing campaigns like CRM integration and address verification.
Ready to streamline your print and mail activities with prepaid envelopes to increase profitability? Get in touch today!
Ready to Get Started?
Start transforming and automating your offline communications with PostGrid
SIGN UP
REQUEST A DEMO