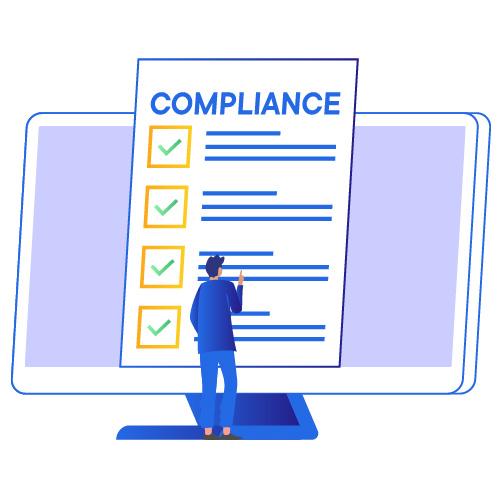 HIPAA Compliant Direct Mail Services: How to Guide and Solutions
The Health Insurance Portability and Accountability Act, more popularly known as HIPAA, is a term well familiar to pharmaceutical and insurance companies, medical practices, and other health-related businesses that regularly send out direct mails. The HIPPA act basically protects sensitive information, more precisely, the health information of individuals, and it is specifically used to regulate direct mail campaigns in the healthcare sector.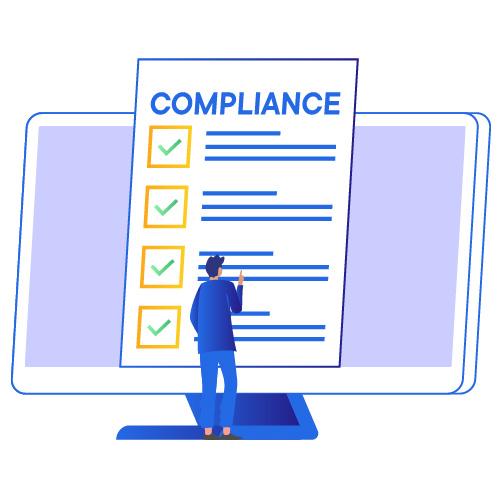 The introduction of HIPAA has changed how direct mail campaigns in the healthcare industry work, and it is quintessential that marketers get a comprehensive idea about the law and its repercussions. As markets, it is their responsibility to understand the law pertaining to certain aspects of their work and ensure its compliance in their marketing efforts. Furthermore, the privacy of your customers or individuals needs to be respected, and so must be the law of the land.
This article takes you through the HIPAA act and the ramifications it may cause to your marketing efforts. We explain what exactly HIPAA is and its finer details. The article further takes you through the various entities that are affected by the HIPAA act. We discuss how the HIPAA act can affect your direct mail campaigns and also how you can make them HIPAA compliant. Additionally, the article also broadly takes you through the other factors in marketing that are affected by HIPAA.
How PostGrid's Print & Mail Platform can help you send HIPAA Compliant Direct Mail?
PostGrid's HIPAA compliant print and mail platform can help healthcare companies send HIPAA compliant direct mail by ensuring that all sensitive patient  information (PHI) and (PII) is handled securely and with the utmost care.
PostGrid's platform is designed specifically to meet the requirements of HIPAA, which is a federal law that sets standards for the privacy and security of patients' medical records and other personal health information. The platform uses secure servers, encryption, and other security measures to ensure that all patient data is protected during the printing, mailing, and delivery process. We are SOC-2 Type-2 , HIPAA, PCI-DSS, PIPEDA, PHIPA and GDPR Compliant and we employ third party security firms and auditors to audit our systems.
Before taking on any healthcare clients, we sign a BAA (Business Associate Agreement) to ensure HIPAA compliance and to protect PHI and PII data.
In addition to ensuring compliance with HIPAA regulations, PostGrid's platform offers a range of features that can help healthcare companies streamline their direct mail campaigns. This includes the ability to automate the printing and mailing of letters, postcards, and other materials, as well as the ability to track and analyze campaign performance in real-time.
What is HIPAA?
As we have briefly mentioned above, HIPAA, or Health Insurance Portability and Accountability Act, is a law enacted in 1996 by Congress. It was initially created to ensure that each person could maintain their health insurance between jobs, and this is popularly known as the Health Insurance Portability section. However, that was not all the HIPAA act was about, as it also aimed to ensure the security and confidentiality of the individual's private health information.
When it comes to HIPAA Direct Mail, the most important aspect to remember is to identify what should and should not send. Understanding the HIPAA laws inside out is not realistic. You need to use the right tool like PostGrid to send HIPAA direct mail seamlessly and let us handle the rest.
HIPAA direct mail is crucial for patients' correspondence. However, you must avoid including any personal data that could reveal their identity, like, Identification or any type of personal information.
The HIPAA act effectively enforced standards that enabled individuals to protect their personal or confidential data through secure protocols. HIPAA made it possible for people in the US to safeguard their personal information and gave them the right to keep that personal information protected under HIPAA. But how did HIPAA manage to make such big things happen? Especially when protecting your personal data is growing more and more tougher every day.
The HIPAA act is actually pretty easy to understand in terms of how it protects the privacy of each individual. Any postal mailing sent out to a target audience that contains health-related personal information must comply with HIPAA. To get a better understanding of how this helps in protecting your privacy, all you need to do is look at the minimum fine imposed for willful violations of HIPAA Rules, which is a whopping $50,000. On the other hand, the maximum criminal penalty for HIPAA violations can be as high as $250,000!
Read more about: Top 10 Best HIPAA Compliant CRM Software for Healthcare
The Three Major Components of HIPAA
The HIPAA act can be further classified into three components for you to understand it better. This includes the privacy rule that you are already aware of. Apart from the privacy rule, HIPAA also consists of a security rule and a breach notification rule. Below we discuss these three components of the HIPAA rule and what each of them means.
Privacy Rule
This is the most significant rule as far as marketers are concerned because it is the component of HIPAA that created national standards for securing each individual's protected health information or PHI. The HIPAA Privacy Rule was first established in 2003, and it effectively limits the use of PHIs and their disclosure by third parties or marketers. The primary intention or goal of this rule is simply to provide any patient a superior control over their own private information.
However, that is not all it does. The privacy rule also allows it to establish protocols and measures healthcare providers must take to ensure the privacy of each individual is protected. Furthermore, the privacy rule also dictates how health records can be released and under what conditions. Finally, it is also the component of the HIPAA that holds a violator accountable for their actions.
Security Rule
The security rule in HIPAA applies to all data that are electronically stored or transferred. The security rule also enables you to operationalize the protections affirmed by the Privacy Rule. This is accomplished by the security rule by addressing the technical as well as non-technical safety measures that are to be put in place by the covered entities.
The covered entity referred to here is an organization that handles the patient's personal information. This means the covered entities could be a health insurance provider, a healthcare professional, or some other organization. The security rule also stops these healthcare organizations from sharing the valuable data or personal information of the patients with anyone else.
Enforcement & Breach Notification Rules
As the name suggests, the Enforcement Rule in HIPAA ensures that the HIPAA rules are followed by all the parties involved in handling the personal health information of a person. HIPAA compliance is an important part of protecting the privacy of people, and the Enforcement Rule takes care of that. Furthermore, the Enforcement Rule is also responsible for any kind of related investigations on HIPAA compliance.
The Breach Notification Rule is closely related to the enforcement rule and works in tandem with each other. As you might have already guessed, the Breach Notification Rule requires HIPAA-covered entities like health insurance providers and their business associates to notify the relevant authorities in the event of a breach of unsecured protected health information.
Read more about: HIPAA Compliant Print & Mail Service
The Entities Affected by HIPAA
Throughout the article, you would have come across many references to entities that are involved in HIPAA mailings. The entities mentioned above are merely businesses, companies, or professionals who are actively involved in handling patients' private information. Many of these entities, if not all, often make use of HIPAA mailing, and hence it is important to know whether HIPAA impacts your business. Below we list some of the common entities impacted by HIPAA.
Health Plan Entities
The health plan entities can include companies or businesses that can provide their customers with health plans such as insurance. This means all health insurance providers/companies and HMOs come under this and are directly impacted by HIPAA. The health plan entities also include company health plans and even government programs like Medicare and Medicaid.
Health Care Clearinghouses
Health Care Clearinghouses are public or private entities that process health information or data that are nonstandard data elements into standardized data elements. This could include entities such as hospitals, doctors, clinics, psychologists, dentists, and even chiropractors. Furthermore, this can also include entities such as nursing homes and pharmacies.
Health Care Providers
Apart from health plan entities and health care clearinghouses mentioned above, you can also include any other health care providers under the list of entities that HIPAA impacts. This means even if you are a home nurse or someone working in elder care, you are also required to be HIPAA compliant when it comes to postal communications and patients' private information.
Associated Businesses
HIPAA can also impact any business associated with health plan entities, healthcare clearinghouses, or healthcare providers. Therefore any business associates of the covered entities, including contractors or subcontractors, are also duty-bound by HIPAA regulations.
Establishing the Familiarity with the HIPAA Privacy and Delivery Restrictions
Health Insurance Portability and Accountability Act (HIPAA) is a regulation in the United States that guarantees health information privacy and security. Health insurers and providers have experienced breaches of personal health data as a result of cyber and ransomware attacks in recent years, making the law increasingly relevant.
HIPAA direct mail has 5 rules! And each of them is broken down into several segments, including sub-rules, criteria-based lists, etc. However, learning more about HIPAA laws can be a little daunting.
So, when talking about direct mail in specific, one of the most crucial aspects is to know what to send and what cannot be sent.
Also, if you want to communicate with patients, you should consider using HIPAA direct mail. To do so, you should avoid including any information that could be used to reveal the identity of your customers, individuals, etc, such as:
Identification information: It includes details like addresses, social security numbers, birthdates, personal pictures, driver's license numbers, etc.
Contact-related information: It involves addresses, contact numbers, etc.
Healthcare details: Such details include circumstances, medical issues, treatment plans & offers, record numbers, etc.
HIPAA direct mail Information that you can send via HIPAA direct mail:
Mail items like reports, patient bills & invoices, letters, etc.
Educational Material related to various treatment possibilities or medical processes
Descriptions & details related to advantages, coverage ( including EOCs and EOBs), etc.
Patient Notices along with information like possible security violations, government or public announcements, etc.
Providers should not send health information through standard mail. This violates HIPAA privacy regulations and poses a privacy risk if someone other than the intended recipient opens the mail. Here is what you should go for:
Certified mail: This is the safest method as it requires a signature
First-class mail: To comply with HIPAA direct mail requirements, you should send mail items through First-class mail
Lastly, Your patients' privacy will be protected by the methods above, and you will avoid fines related to unauthorized disclosures.
What is Protected Health Information or PHI?
When you look up anything HIPAA-related, you are bound to come across the term PHI at least once. PHI is short for Protected Health Information, and as the name suggests, it is the private health information of patients that should be protected. Any data stored in medical records is essentially a part of PHI. This includes names, social security numbers, insurance information, email addresses, contact numbers, medical histories, including test results, and much more.
Apart from the details listed above, PHI also covers official conversations between medical staff that pertains to a patient's health care treatments. The information in a health care insurer's system, billing information, and other similar data are also considered to be a part of PHI. However, wellness programs generally do not fall under HIPAA regulations, and hence they usually don't have to follow HIPAA guidelines.
How to Ensure HIPAA-Compliant Direct Mail
If your business falls under any of the entities listed above that are impacted by HIPAA, then you need to make sure that your direct mails are HIPAA compliant. This implies that every insurance or pharmaceutical company, hospital, or doctor's office needs to ensure that PHI data is secure at all times. Therefore, you need to make sure you are HIPAA compliant by following the proper steps when storing, managing, and transmitting PHI data.
The first and perhaps the easiest step businesses or entities listed above can take for ensuring that they follow the HIPAA guidelines is to hire the service of a HIPAA-compliant direct mailer. You can choose from any of the leading HIPAA-compliant direct mail service providers that offer advanced capabilities such as advanced automation and address verification. PostGrid is one of the most popular choices for direct mailers in the US as it comes CASS-certified and partnered with a HIPAA-compliant print network.
Using CASS-certified direct mailing systems like PostGrid comes with a wide array of advantages apart from being HIPAA compliant. The advanced capabilities of PostGrid allow you to verify the addresses to ensure that your direct mail always reaches its destination because it offers a deliverability rate of 99%. Furthermore, the fully automated system takes away any chance of error in your direct mail operations and streamlines the entire process for your business.
So, once you have hired a reliable HIPAA-compliant direct mail service provider, you may proceed to develop an effective mail campaign and also ensure that the data will not get compromised. As you design your mailpiece, it is important to keep in mind that the details are important for an effective campaign. It is quintessential that you deliberate the positioning of the private health information in your mailpiece.
Avoid using postcards and opt for letter packages or self-mailers as the former has a high risk of exposing the private information of your customers. Furthermore, ensure that the content of your mail is not visible through the envelope window, and don't forget that there is a high probability that the letter will get jostled around during its transit. Your best option, however, would be to avoid this chance altogether by using a closed-face envelope. Additionally, it would be ideal if you can avoid putting any personal data such as the illness or physical condition of the patient on the outer section of self-mailers.
Factors Needed For HIPAA-Compliant Direct Mails
There are various aspects that you need to use to ensure HIPAA compliance with your direct mail, and we list the major ones below.
Patient Correspondence
Patient correspondence where healthcare providers directly communicate with their patients is always considered HIPAA-compliant. This could include direct mail such as invoices, statements, or letters.
Attachment Included With Patient Correspondence
Any attachments such as test results included within patient correspondence sent through direct mails are also considered HIPAA-compliant.
Explanation of Benefits (EOBs)
It is perfectly okay to include the Explanation of Benefits or EOBs in a direct mail to highlight the advantages of a product or service.
Explanation of Coverage (EOCs)
Explanation of Coverage or EOCs can also be included in your direct mails as long as you are sending them to an existing customer who already uses your service or at least enquired about it.
Breach of Security Notifications
You have the freedom to notify the patients in case there is a breach of security, as it is the right of the patient to know if their data has been compromised.
HIPAA Marketing Requirements
One thing we know for sure about HIPAA marketing is that it makes use of PHI and that there are very strict privacy guidelines when it comes to using PHI for marketing purposes. It may be okay to use PHI for healthcare providers for communicating the health products or services required for the patient but marketing the same to the patient is a different thing altogether.
Healthcare providers do have the freedom to use their patient lists for announcing the launch or sale of a new piece of equipment or healthcare service. In other words, it is okay for you to pitch a new product or service to your customers if all of them can fall under a broad category of people, like cholesterol patients, for example, by using the data you have. However, if you give the same data that you used to another party who then uses that data for marketing a product or service to the same people, then you may have a problem.
Conclusion
HIPAA compliant direct mail is a necessity for healthcare professionals and companies to effectively reach out to their customers or patients. Healthcare is one of the most regulated sectors in the US; even direct mail campaigns require the same standards. It is quintessential for entities affected by HIPAA regulations to understand the finer details of HIPAA and optimize their operations to be compliant with the law of the land.
The best way to go about making your direct mail efforts HIPAA compliant is to hire a direct mail provider that provides HIPAA compliant services such as PostGrid. Furthermore, using advanced direct mail solutions like PostGrid comes with numerous benefits on top of HIPPA compliant print partner networks. You also get access to advanced address verification capabilities along with full automation, which enhances the overall effectiveness of your direct mail campaign and ensures the maximum reach of your campaign.
Ready to Get Started?
Start transforming and automating your offline communications with PostGrid
SIGN UP
REQUEST A DEMO