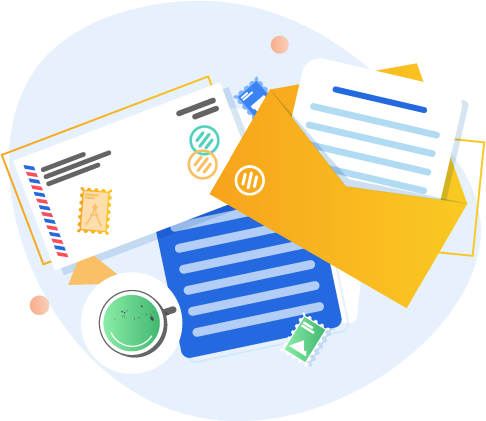 Top 10 Fastest-Growing SaaS Companies to Look Into in 2023
Did you know the SaaS sector has increased 500% in the past few years? 
And what does it mean for your business?
The fastest-growing SaaS companies change the way you operate. They combine various technologies to present a cost-effective, helpful, and speedy solution to replace your traditional working models.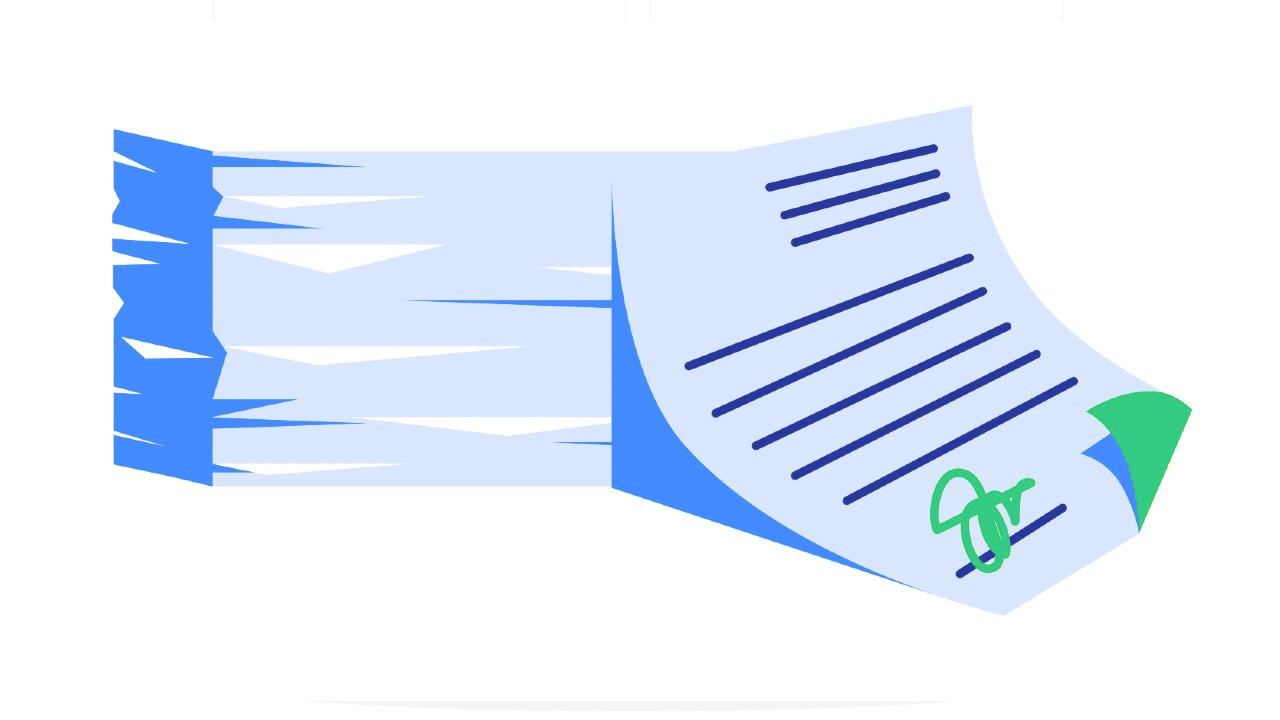 Learning about these fast-growing SaaS companies lets you stay ahead of the game. You can use these tools for your business to cut unnecessary expenses, improve your brand's reputation, and grow customer loyalty!
This blog discusses ten companies you must know about to increase functional efficiency and better connect with your target audience.
Let us begin!
Top 10 Fastest-Growing SaaS Companies You Must Know About
SaaS tools are changing how businesses run and communicate! They are more actively evolving to suit the users' needs post-pandemic. The following list highlights the top ten examples to help you learn more about how SaaS models work to benefit you:
PostGrid's direct mail services let businesses send offline mail in an automated way. It is among the fastest-growing SaaS companies, with 1,000+ trusted clients worldwide.
This company is among the fastest-growing SaaS businesses because it offers clients the benefits of personalized direct mail with a modern twist. 
Instead of managing mailing campaigns online and hoping to see results, users can operate everything online and guarantee positive outcomes. They can save time and money while sending transactional and marketing mail to customers and third parties. 
How to use it: You may use PostGrid in three ways- API integrations, automation software, and dashboard. 
The API integrations let you plug PostGrid's online direct mailing features into your favourite CRM tools. Some popular integrations of this

fastest-growing SaaS

business include HubSpot, Salesforce, ActiveCampaign, and Zapier. 

The automation software is apt for you when you are comfortable uploading files like contacts, templates, etc. But worry not! 
PostGrid also lets you create new contacts, designs, and items on the spot, allowing you to mail on-demand or in bulk based on your needs. 
PostGrid is one of the

fastest-growing SaaS companies

to help you get started with direct mail without any prior or technical setup. You can create an online account and print and mail items directly from its website. It is quick and effective, helping you plan and launch your campaigns within minutes. 
Top features: PostGrid is among the most high-growth SaaS companies, helping many businesses expand their print and mail tasks. Its features include the following-
Professionally-designed templates

List compilation

Metadata tagging

Variable data printing

Print and mail fulfillment

Real-time tracking

Campaign insights and reports

Competitive Pricing

International and

bulk mailing
Why use PostGrid: Its all-in-one solutions can assist you in conducting successful direct mail campaigns online. You need not hunt for different vendors or spend days negotiating prices. Say goodbye to manual work and time waste with these fast-growing SaaS companies and embrace technologically-driven personalized direct mail.
#2 Best in Workspace Management: Google Workspace
This office-software suite, formerly called GSuite, has millions of clients worldwide. It is a cloud-based SaaS platform with many productive tools, like Google Drive, Docs, Sheets, Calendar, Slides, Gmail, and more. 
Google Workspace has been among the fastest-growing B2B SaaS companies for many years! Almost all Fortune 500 companies use this platform to organize internal and external functions and align their teams. 
How to use it: You can sign up for a Google account on the website. Once you fill out the details and get an ID, you can access all the tools without any more signups. 
Start with a 14-day free membership that allows for up to 10 users. 
You may use Google Workspace's fastest-growing SaaS platforms online, like Gmail, Meet, Slides, and more. Also, all apps are available for Android, iPad, and iOS systems.
Top features: Users can use Google Workspace, from team collaboration and client correspondence to data management. 
It is one of the fastest-growing SaaS companies, offering users hundreds of platforms and services with a single Google account. Here are some of its features-
Vault and admin panel

: to manage services and users. 

Cloud storage

: to enable users to log in and access the data and tools from anywhere and on any device. 

Sites

: to build websites for free. 

Security controls

: to protect your company's private information and block unrestricted users. 

Google Docs

: to work on documents with or without internet access and share them with others on your team. 
Why use Google Workspace: Google Workspace is one of the most rapidly-growing SaaS companies, with its project management services increasing productivity and saving time for all businesses.
It boosts your internal workflows, saves time, and helps your business complete more tasks with less effort. 
#3 Best in Communication for Remote Teams: Yac
Founded in 2019, Yac is one of the fastest-growing SaaS startups and saw a massive membership increase during the Covid-19 outbreak. As more businesses started working remotely, it assisted them in streamlining communications among team members. 
Yac is a messaging platform with searchable audio transcription and voice message recording capabilities. It is similar to Slack, but this feature makes it even better!
This platform strives to improve correspondence among remote teams working across different time zones. Instead of focusing on real-time messaging, it enables users to share their thoughts or feedback via video, voice, or traditional texts. 
It is one of the fastest-growing SaaS companies, with large corporate users like HubSpot and Spotify.
How to use it: You can use these fastest-growing SaaS platforms by downloading them on Windows, Android, iOS, and Mac. Or directly sign up for a Yac account on its website.
Most companies use both- online and mobile versions for better accessibility. 
Top features: Yac is well-known for many non-traditional messaging features, like- 
Asynchronous communication

Screen sharing

Group meeting

Unlimited audio, image, and video messages

Convert voice to text for quick correspondence

Alerts and reminders

Webcam overlays



Why use Yac: Though Yac started as a communications platform for remote teams, all businesses can leverage it. Even hybrid and full-time employees can use these high-growth SaaS companies to stay connected and informed about company matters and follow up on time. 
#4 Best in Marketing Analytics: Sparrow Charts
It is one of the fastest-growing SaaS startups in the social media field! This tool lets users gather customer data based on their social media behavior and engagement. 
Sparrow Charts relies on machine-learning algorithms to gather this information and form detailed reports for your reference. The concept behind this platform was to create a web-based application to get a consolidated view of different social media channels instead of switching tabs. 
Marketers can depend on Sparrow Charts to extract and monitor accurate analytics, giving them an idea of their social media performance. Sparrow Charts has been on our list of the fastest-growing SaaS companies because of its expanding popularity and how users can store, review, and organize their databases in one place!
How to use it: You may integrate the fastest-growing SaaS tools like Sparrow Charts into your current CRMs. 
Currently, Sparrow Charts provides you with 13 integrations, including Instagram, Mailchimp, Twitter, and Google Analytics. You can keep and access your store using customizable dashboards and export everything to Google Docs, Sheets, or Slides. 
Also, this social media marketing tool enables you to develop unlimited workspaces to manage your metrics and data. 
Top features: Get started with Sparrow Charts for its helpful social media marketing features, like- 
Simple user interface

Free signups

Automatic web analytics

Dedicated dashboards

Client performance reports

Updated chart designs and animations

Various customizable metrics
Why use Sparrow Charts: It is one of the most significantly-growing SaaS companies with all-inclusive reporting and analytics services.
Also, 93% of global marketers use social media marketing to promote themselves and connect with their audiences. Hence, using these fast-growing SaaS companies to track sales and marketing data on popular social media channels is the most effective way to save time and effort. 
#5 Best in E-Commerce Stores: Shopify
Shopify helps all large-scale and small-scale business owners display merchandise using online stores and close transactions. Anyone can create a Shopify account to develop an online marketplace for their products and find buyers. 
Being an online store provider, it simplifies your digital marketing efforts. This platform allows you to share your products on social media to increase visibility. 
It is one of the fast-growing SaaS companies with an unbelievable expansion rate. Users prefer Shopify over other online stores because of its speedy point-of-sale features. Business owners can view orders, histories, available inventory, and customer data using a single login. 
Also, these fastest-growing SaaS companies enable you to manage your staff and customers on one platform. It makes monitoring sales, internal functions, and marketing activities a breeze!
How to use it: You may sign up for a free trial and choose a theme for your online store. Learn the different features Shopify offers and create a custom website. 
You can add your preferred sales platforms during this stage. Or include them once you are more confident about using the dashboard. 
Being one of the fastest-growing B2B SaaS companies, Shopify helps all users, irrespective of whether they have something to sell. Its dropshipping capabilities are also popular, enabling you to start selling your preferred items without an inventory. The platform lets you choose products of your choice and design them however you want!
Top features: Shopify is among the most high-growth SaaS companies for new and already-established businesses. Its features include the following-
Order management apps

Social media integrations

Accounting integrations

Marketing automation

Order fulfillment

Inventory management
Why use Shopify: Shopify beats many other eCommerce platforms, like Woo Commerce and Weebly. With 2.1 million active users daily, it is one of the most rapidly-growing SaaS companies one cannot ignore. It assists users in creating and shaping their brands using helpful, high-tech features to boost sales.  
#6 Best in Partnership Management: PartnerStack
Previously known as GrowSumo, PartnerStack empowers businesses to find relevant partners to collaborate with and expand their market reach. It helps them add more distribution channels and increase profits quickly and easily. 
PartnerStack has been one of the fastest-growing SaaS companies since its foundation in 2015. Users prefer it because it provides an ecosystem to recruit, communicate, and scale partnerships, from referrals to affiliates.
Many companies, like monday.com and Webflow, use PartnerStack to automate new partner onboarding, training, affiliate fee collection and payment, and more! 
In 2020, PartnerStack became one of the fastest-growing SaaS companies, with users earning over $100 million in revenue from its partnership programs.
How to use it: Create a free account on the PartnerStack website. You can choose the programs you need to join and unlock your dashboard. 
The easy-to-navigate website makes getting and sharing referral links quick and simple. You may use different channels, like your website, email, Twitter, and Facebook, to find and onboard partners by sharing your company's links. 
Top features: PartnerStack is among the most high-growth SaaS companies because it offers a broad suite of features, like
Referral partner management.
Reseller partners for independent SaaS resellers.
Marketing partners, like influencers, affiliate marketers, and content creators.
Users rate PartnerStack as one of the fastest-growing SaaS companies because it lets them align partnerships and overview the results. It is the best way to increase sales via different channels and boost income, leaving more time to focus on other tasks. 
Why use PartnerStack: This SaaS tool motivates businesses to run partnership and affiliate marketing programs without spending too much time. 
Such fast-growing SaaS companies free you from handling partners on different platforms and provide a more intuitive and efficient platform.
#7 Best for Video Conferencing: Zoom
Zoom has nearly 300 million daily users, making it one of the biggest video conferencing platforms on the market, 
Though it gained popularity post-2019, it has always been among the fastest-growing SaaS companies in the US. Its quick video meetings, virtual workspace, team chat, and online whiteboard options make this platform highly helpful to all businesses. 
How to use it: You must download the Zoom app on your computer or mobile device or use the online portal. Zoom allows its users to join meetings without creating an account. All they need is a meeting ID and display name. 
Being among the most significantly-growing SaaS companies, Zoom makes scheduling and joining meetings hassle-free for all users. 
Top features: Zoom offers many helpful functionalities you may not know about, like-
Recurring meetings

Screen sharing

Meeting recordings

Background changing

Gallery view

Keyboard shortcuts

File sharing

End-to-end encryption
Why use Zoom: Zoom works well for all businesses, irrespective of whether they work full-time or remotely. These fastest-growing SaaS companies enable you to connect with domestic and overseas clients at the click of a button. They make customer interactions and business transactions more seamless. 
#8 Best in Digital Revenue Recovery and Counterfeit Protection: Red Points
Companies face many challenges when building their brands, like counterfeit sellers, spam, and fraud. Red Points allow them to identify these elements online and protect their business's online presence. 
It is one of the most high-growth SaaS companies as more businesses fall prey to impersonation and distribution abuse. Red Points combine copyright enforcement, brand protection, and digital revenue recovery to safeguard your interests.
This SaaS platform uses Artificial Intelligence (AI) to spot and remove fraud and IP infringements 24 x 7. It scans all global marketplaces, websites, social media channels, and more to help your brand stay authentic and prevent others from stealing from you. 
How to use it: Red Points is among the largest-growing SaaS companies globally and has helped 1,200 businesses so far!
You can start with a free demo by entering a few details. Then, select the plan that best suits your needs and brand protection goals. 
Top features: The fastest-growing SaaS startups, like Red Points, offer many functions, including
Case management

Domain monitoring

Investigation management

Social media overview

Marketplace monitoring

Email, phone, and live support
Why use Red Points: With increasing company impersonation and fake sellers, Red Points offers an extra security layer to your business. It runs thousands of online checks daily to spot fraud and ensure nobody steals or uses your brand's name illegally. 
#9 Best in Content Delivery and Analysis: Docurated
Docurated is one of the best and fastest-growing B2B SaaS companies for content distribution and management. It helps you deliver tailored content to your intended audience and analyze its performance.
This SaaS software leverages content intelligence to remove the guesswork and inform you which content works best. 
The Docurated platform lets you bundle content and locate any piece whenever needed with a quick search option. 
Also, you may use these fastest-growing SaaS features to deliver articles, blog posts, and other content to your customers straight to their devices. 
How to use it: Set up an account using your work email address and a password. Then, you get a navigation menu through which you can find and add topics, create content, share, and track. 
Top features: Docurated's fastest-growing SaaS tools enable you to 
Comprehend your content engagement rates. 

Get in-depth analytics to learn which content types are trending.

Understand which areas to improve upon to get more traffic. 

Update content from time to time to remain relevant. 
Why use Docurated: Docurated integrates into your current content stores and management tools without issues. It allows you to repost top-performing articles, delete outdated data, and be upfront about embracing trending topics.
Most fast-growing SaaS companies, like Docurated, give your customer engagement and marketing efforts a headstart. Thus, these platforms can help you get ahead of the competition faster.
# 10 Best in VPN Services: ProtoVPN
This SaaS company offers access to regionalized content from 61 countries worldwide. It provides a free VPN service wherein you can hide your identity and enter different websites anonymously. 
These fastest-growing SaaS companies give you a secure and private browsing space. They don't store your activities or share your databases with external parties. Also, they protect your passwords even when you use public networks.
How to use it: It is quick and upfront to set up a ProtoVPN account. Remember to choose the free plan when creating your credentials.
Top features: ProtoVPN is best known for
Internet speed accelerator

Reliable virtual browsing

Compatibility with most devices, and

End-to-end data security
Why use ProtoVPN: Most of the fastest-growing SaaS startups gain publicity because they empower businesses to beat the competition. ProtoVPN is one such SaaS tool, enabling you to break censorship barriers securely, research other companies, and find customers.
Why Are More People Looking Into the Fastest-Growing SaaS Companies?
SaaS businesses offer users a suite of functionalities. They make your lives easier and more flexible by making all CRM, sales, marketing, human resources, and other tools available at your fingertips.
The fastest-growing SaaS businesses provide you with many online platforms and tools.
You don't need to buy and maintain the hardware because local hosting is not involved.
The cloud setup helps you log into your account anywhere and on any device. It also offered high availability, quick installation, and lower maintenance expenses.
Most fast-growing SaaS companies have easy-to-use and navigate software. You can install and start using it within minutes. Some also come with API integrations to add the functions to your current workflows.
From mobility and flexible payments to simple pricing, SaaS products aim to add value to your business and boost efficiency at all levels.
One excellent example is PostGrid! It simplifies direct mailing for companies, enabling them to send postcards, letters, checks, invoices, and other items at affordable rates.
Also, its clients get complete HIPAA compliance and mailing fulfillment!
Key Learnings from the Fastest-Growing SaaS Companies
The SaaS industry will reach a market value of $167.3 billion by 2027. It is the backbone of most companies, assisting them in increasing productivity and sales.
Most of the fastest-growing SaaS companies combine advanced functionalities with day-to-day tasks. You may have completed these activities without help in-house before. But SaaS models let you see the alternatives and how they fit into your schedules and workflows.
The outcomes are always positive, skyrocketing your company's growth and expanding market outreach.
For example, Yac makes your internal teams stronger by facilitating messaging. And PostGrid's direct mail services allow you to transform your offline communications and get better responses.
Click here to get more details about fast-growing SaaS companies like PostGrid!
Ready to Get Started?
Start transforming and automating your offline communications with PostGrid
SIGN UP
REQUEST A DEMO