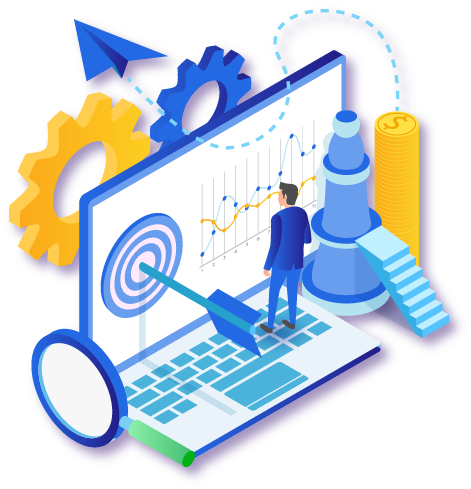 Best Event Marketing Strategies & Ideas that Your Event Business Should Consider
It is astonishing to note that the global event industry might grow from $958.54 billion to $1,965 billion by 2028. Individuals or organizations often organize events to increase profitability and entertain or support community concerns. Public organizations, corporations, and associations are the key contributors to the event industry market.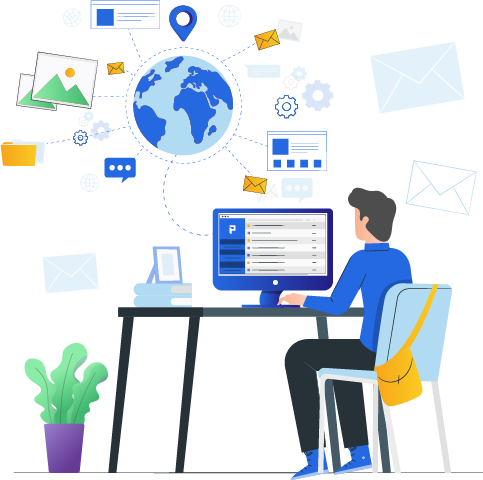 Event marketing strategies are the backbone of the event industry since they bring audiences and sponsors together to organize successful events. With an increasing number of sponsors, the event industry is expanding every day. Almost 83% of brands today believe that event marketing increases sales and helps them achieve business goals.
Today, we will explore the best event marketing strategies you should use in 2023.
Before we begin, let's review the basics of event marketing tactics.
What is an Event Marketing Strategy?
Source: Writersblocklive.com
Event marketing is a marketing process in which marketers plan, organize, and execute an event to reach a target audience. This event would provide them with values and help them achieve their business goals. You should promote your products or services at events with the best event marketing strategies.
Each event is different; thus, they would have different audiences, content, and culture. Brands and customers are looking for events like trade shows, seminars, conferences, etc. For this reason, you have to develop a unique event marketing strategy for each event type.
Challenges in Event Marketing in the US
If you are trying to develop event marketing strategies in the US, then you must learn about these current challenges;
Stiff Competition in the Industry
America's event industry is a very competitive marketplace with so many big and small players competing against each other. Aside from that, there are different types of events in the industry that are segregated.
Event companies with robust event marketing strategies can distinguish themselves from the competition.
Budget Issues
Building effective event marketing strategies may require significant investments. It could be a big challenge for event businesses with less marketing budgets. Limitations in the budget might hamper the planning and execution of events.
Thus, event companies must take the proper measures to find creative solutions to execute their event marketing strategy. Only the right marketing approach can help them to expect the largest returns on their investment.
Limitations in Attention
With too much information and content available for consumption on the web, people reduce their attention spans. An event marketing strategy must be interactive and engaging and provide unique experiences to stand out. Thus, people must pay more attention to everything repetitive and dull in their marketing materials.
Legal and Regulatory Problems
Event companies must abide by regulatory and legal requirements in their event marketing strategies. They must consider many permits, liability issues, and safety regulations while organizing an event in a location. Any negligence in complying with these requirements might result in legal and financial penalties to event organizers. Event marketing tactics must comply with relevant regulations and have appropriate insurance coverage.
Changing Attendee Behavior
Consumer behavior is changing with technological advancements and other external factors like the COVID-19 pandemic. Thus, event companies must take adequate measures to use event marketing strategies and consider virtual and hybrid events. They can tweak their B2B event marketing strategy by staying current with the latest consumer trends.
Importance of Event Marketing Strategies
Event companies push the bar with innovative event marketing tactics to capture the market and build a positive brand image. It takes immense effort to organize, plan, and execute events.
Meeting today's overwhelming event marketing landscape is another challenge for these event companies. These are some of the prominent reasons to prove the importance of event marketing strategies;
Better Engagement with Customers
Effective event marketing strategies help organizations interact with their prospects more. They can start promoting their products, organize workshops, or organize networking events to create the best live experiences for attendees. Stronger relationships and higher sales can also be built by connecting personally.
Building Brand Awareness
In a market full of stiff competition, event marketing strategies help organizations to promote their services and build brand awareness. A successful event is great for creating buzz and media coverage. It drives more traffic to a brand's website and social media channels.
Lead Generation and Driving More Sales
An event marketing strategy is an effective way to gather more leads and drive sales. You can always collect the contact information of event attendees and follow them up later. Organizations can convert prospects showing interest into loyal customers.
Gaining Competitive Advantage
The effectiveness of event marketing strategies helps businesses stand out in a competitive and overwhelming market. You can also achieve this by building memorable experiences for consumers Brands with such innovation and creativity can improve their reputation and set them apart from competitors.
Superior One-on-One Customer Engagement
Any business wants to keep its customers by engaging them for long durations. Effective event marketing strategies help them to build one-on-one connections with their customers. Even a study by Bizzabo says that 93% of marketers believe face-to-face events give attendees a chance to form better customer relationships.
Using Direct Mail for Event Marketing Strategies
Source: Marketingcharts.com
For many years now, event companies have been leading their marketing campaigns with print and direct mail pieces. Yet, with the rising technological advancements in digital marketing campaigns, event companies are focusing on online channels.
Even today, direct mail marketing campaigns are very effective for event companies. People give more importance to direct mail pieces than digital content. They consider receiving physical mailings a welcome distraction in an online world today.
Reasons to Consider Direct Mail Marketing
It's a common misconception that direct mail is less effective than digital tools. Yet, implementing it can offer you unique benefits for your event business.
It is a Physical and Tactile Reminder
Let's face it; we receive hundreds of marketing emails from various businesses daily. Sometimes, we don't even bother opening and deleting these emails. In contrast, physical mail pieces have a longer shelf life in our homes.
Event companies use direct mail as an effective communication channel to remind people about their services. They will keep the direct mail pieces in their home for a while or even pass them on to their friends or family members. Thus, using direct mail is a compelling event marketing strategy to achieve versatility in inviting and reminding people about upcoming events.
Direct Mail Shows Personal Care
According to UK Royal Mail, 57% of people receiving direct mail think the business cares about them. Sending a direct mail to prospects show how much you value their contribution and presence at your upcoming event. Moreover, event planners often use direct mail to add next-level personalizable elements to their event marketing strategy.
Direct Mail Grabs the Attention
Every day, users are getting lost in the ocean of news and advertisement on the internet. An average person receives 107 emails per day and sees 63 ads. Thus, they are gone in the constant flux of digital information.
In contrast, an average person receives around 2-3 direct mail pieces per day. It shows that even companies have higher chances of grabbing the attention of their prospects. Moreover, the competition is less with direct mail marketing.
Direct Mail Pieces are Easier to Create
Developing marketing pieces with digital communication can be challenging, especially if you need to be tech-savvy. You must learn about many web browsers, email filters, social media platforms, search engines, PPC platforms, and analytic tools.
Direct mail does not have this problem! You can begin by adhering to the USPS guidelines for your direct mail pieces. Your event business will benefit you from this marketing strategy. Consistent marketing efforts with direct mail are ideal for promoting high-profile events and conferences.
Complete Automation with Direct Mail
Instead of relying on traditional direct mail practices, you can choose an automation platform to create, print, and send your direct mail pieces. PostGrid direct mail platform can help you to launch your event marketing strategies. You can also integrate your daily work operations with your existing CRM or more than 1600 digital tools to streamline your day-to-day work operations. You can also launch triggered campaigns with the help of automation tools for direct mail.
Event Marketing Best Practices
Event planners and sponsors consider direct mail marketing a valuable tool for event marketing strategies. These are some best practices that you should consider;
Building the Right List
Relying on mailing list vendors is an effective way to build a list for direct mail campaigns. They can take your existing prospect list and create another list. You can take their help to collect attendees' data by considering various factors such as age, interests, hobbies, gender, etc.
Your existing list could help you build a template for new prospects. These new prospects would be more likely to show interest in your offerings.
Provide the Right Content
After opening your direct mail piece, the recipient would focus more on the content than the design. Thus, you must provide relevant information highlighting your event business's critical factors.
The headings will be the center of attraction when creating direct mail pieces. Moreover, these recipients only have an attention span of seven seconds to show interest in your direct mail. Thus, the content should be precise, up to a point, understandable, and valuable.
This content must be relevant to your target audience and consistent throughout your event marketing tactics. You can make your brand more visible and recognizable among your prospects.
Focus on the Location
A B2B event marketing strategy with direct mail relies on geographical location and postal services. Thus, you must be very careful while targeting prospects from a specific area. They must be reachable and relevant to the location of your events.
What's on the Direct Mail Piece?
People appreciate event businesses that include personalization in their direct mail pieces. You can personalize each direct piece to bring that personal touch to your target audience. Above all, personalization is one of the event marketing best practices.
It is Easier to Respond.
When implementing your event marketing strategy with direct mail, you might expect responses from your recipients. For this reason, you have to make it easier for them to respond to your direct mail pieces.
A business reply envelope could be a great way to pay for postage and expect more responses from your prospects. You can also include event passes and tickets to encourage people to visit your events. If you organize a virtual event, add a QR code or barcode to your direct mail piece. It would make your virtual event marketing strategy successful by ensuring more online visitors.
Attracting Exhibitors with Promotions.
You must select the correct format and content to attract high-quality exhibitors for your event. Inform them about your plans and help them bring the best attendance.
You can consider the following activities for your b2b event marketing strategy;
Early Bird Discounts
These discounts are like preorders of certain products. The main goal is to grab people's attention and create hype for your events. You can use simple and cost-effective direct mail pieces, including postcards or brochures with a straightforward message offering 'book early to get discounts'.
Marketing with the Help of Exhibitors
You can create invites on behalf of exhibitors and send their customers direct mail to encourage them to attend your events. Moreover, to track the effectiveness of your b2b event marketing strategy, you can print codes or QR codes to analyze or track the responses in real time. Use PostGrid's Print Mail API to send direct mail pieces in bulk to expect higher responses.
Activity Plans
You can include various floor plans, communication strategies, and seminar content plans for exhibitors to get their attention. This way, you will use their customer base and make your event marketing strategy successful.
Attracting Visitors with Promotions
When opting for the best event marketing strategies, attracting visitors is the most critical aspect of a marketing campaign. It would help if you used direct mail to reach the right audience and create a buzz about your events.
Inviting people with direct mail pieces is one of the effective event marketing strategies that you can consider. Using an automation platform like PostGrid Print Mail API, you can create, personalize, print, and mail your direct mail.
These are some of the most prominent direct mail pieces for event companies;
Postcards: These direct mail pieces help invite people and convince them to attend your events.
Pre-show Newspapers: These are like digests that showcase upcoming events' exhibitors, speakers, and other elements.
Self-Mailer Event Previews: They give concise information about events.
Conference/Show Schedules: These mail pieces provide complete information about upcoming events and their highlights.
Building the Hype for the Event
Event marketing strategies are daunting to launch or implement. It takes constant and consistent efforts to promote events to expect higher footfall. Especially before the final weeks of an event, you need to make marketing efforts to inform exhibitors and visitors about updates.
You might be busy organizing the necessary arrangements for the big day. Yet, every effort might become futile if visitors' footfall exceeds your expectations.
Your event business can consider these event marketing strategies for the last minute;
Registration and Badges
Many event companies consider sending badges to pre-registered users. It is a great event marketing strategy to remind them about the upcoming event and feel valuable with personalization. You can complement these badges with event previews to save on postage costs.
Delegate Bags
These bags could be an essential promotional tool for your event marketing tactics. You can use them as a marketing tool or get sponsorships to generate extra revenue. Various sponsors and exhibitors are often keen to provide support for delegate bags. It is a great attraction for visitors and influences them to visit your event.
Onsite Show Guides
The visitors might need clarification when they reach the event venue. Thus, event organizers often send onsite show guides to educate them about the site. You can also send directions through direct mail marketing and include information such as event schedules, floor plans, sponsor advertisements, exhibitor information, and more.
Send Final Don't Miss Out Reminders
You might already have a lot of registrations for your event. Yet, sending a last-minute direct mail piece can boost your last-minute registrations. You can send a lovely postcard with event details to create a sense of urgency and influence them to register for your event. Sending last-minute mail is one of the most influential event marketing best practices.
Virtual Event Marketing Strategy with Direct Mail
The event industry saw a significant setback due to the COVID-19 global pandemic. Many event organizers still need help to get back on track with new event marketing tactics. Thanks to technological advancements and virtual events, now we can also organize events on a virtual level.
It might be counter-intuitive to say that direct mail can support a virtual event. How can a physical medium of marketing complement an online gathering?
You must consider these three ways in your virtual event marketing strategy;
Sending Special Offers to the Attendees
People tend to ignore going through the offers and discounts from marketing emails. Yet, they always look at their mailboxes when receiving direct mail from various companies. Thus, you can use this event marketing strategy to create interest for your virtual event.
Try sending a pre-event checklist or a unique discount code to get special access to the virtual event. It would encourage recipients to take part in your virtual event.
Saving People from Virtual Clutter
The popularity of virtual events led to colossal competition and over-saturation in the market. There could be many benefits to organizing and attending virtual events, but this niche's match is very high.
A direct mail piece could be a great tool to break the virtual clutter and distinguish your virtual events from your competitors. Thus, consider sending a proper direct mail to invite like in actual events (face-to-face). It would enable you to attract your event and even help you build hype. Direct mail marketing is often a significant contributor to a successful virtual event marketing strategy.
Using Direct Mail to Set Appointments
Appointment setting is a common practice among event organizers to entice their attendees before the event. You can showcase some unique teasers from the event or allow them to speak with the speaker in person.
You give attendees extra value from your event by providing a one-on-one chat room. It is one of the most popular event marketing strategy examples in the event industry.
Event Marketing Strategy Timeline
Effective event marketing is time-sensitive; you must depend on various marketing efforts and channels to achieve better outcomes.
We can break down event marketing strategies into four stages;
Pre-Event Registration
You must generate buzz and interest for your upcoming event in this phase. You are yet to start the registration and ticket sales of your event.
Event Launch and Registration
In this stage, you must focus on brand awareness with the help of various marketing tools, press, and influencers. It would help you to reach your target audience and encourage them to buy tickets or register for your event.
Day-to-Day Event Marketing Strategy
Your marketing efforts should be constant and consistent until the registration date is gone. Include the best event marketing tactics to keep the buzz for your event.
Registration Closing
Although the registration process might end at this stage, it is critical to get the highest number of last-minute registrations.
Conclusion
The event industry is competitive, time-sensitive, and requires consistent marketing efforts. You must combine traditional marketing approaches with modern digital marketing techniques to expect the best results. Direct mail marketing is famous as one of the best event marketing strategies.
PostGrid's Print Mail API is the perfect automation tool for creating, printing and sending physical mail to promote your event business.
Our platform is highly scalable and secures to help you send direct mail according to your business requirements. Moreover, you also get a template editor to personalize your direct mail pieces.
Signup now to use a successful event marketing strategy.
Ready to Get Started?
Start transforming and automating your offline communications with PostGrid
SIGN UP
REQUEST A DEMO