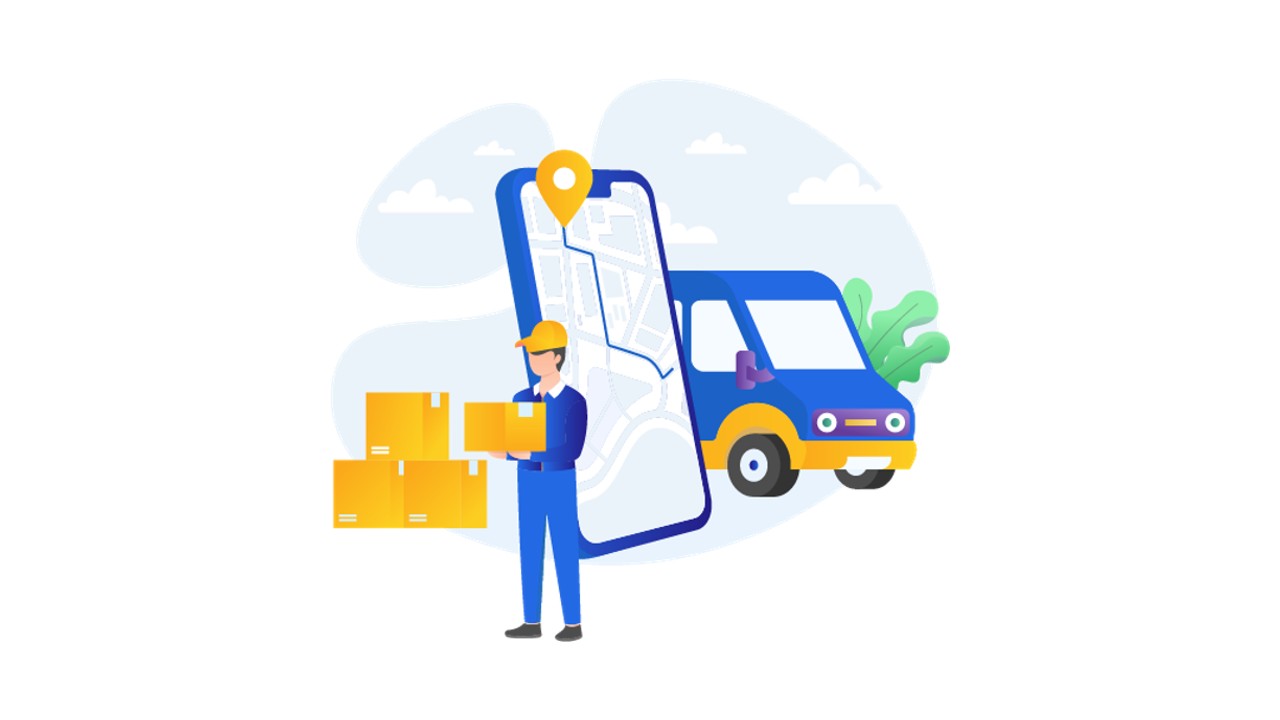 Does First-Class Mail Have Tracking?
The USPS delivers more than 50 million First-Class Mail items every year. Yes, that's the news! Individuals and businesses use the USPS services to send envelopes and packages even in today's digital age.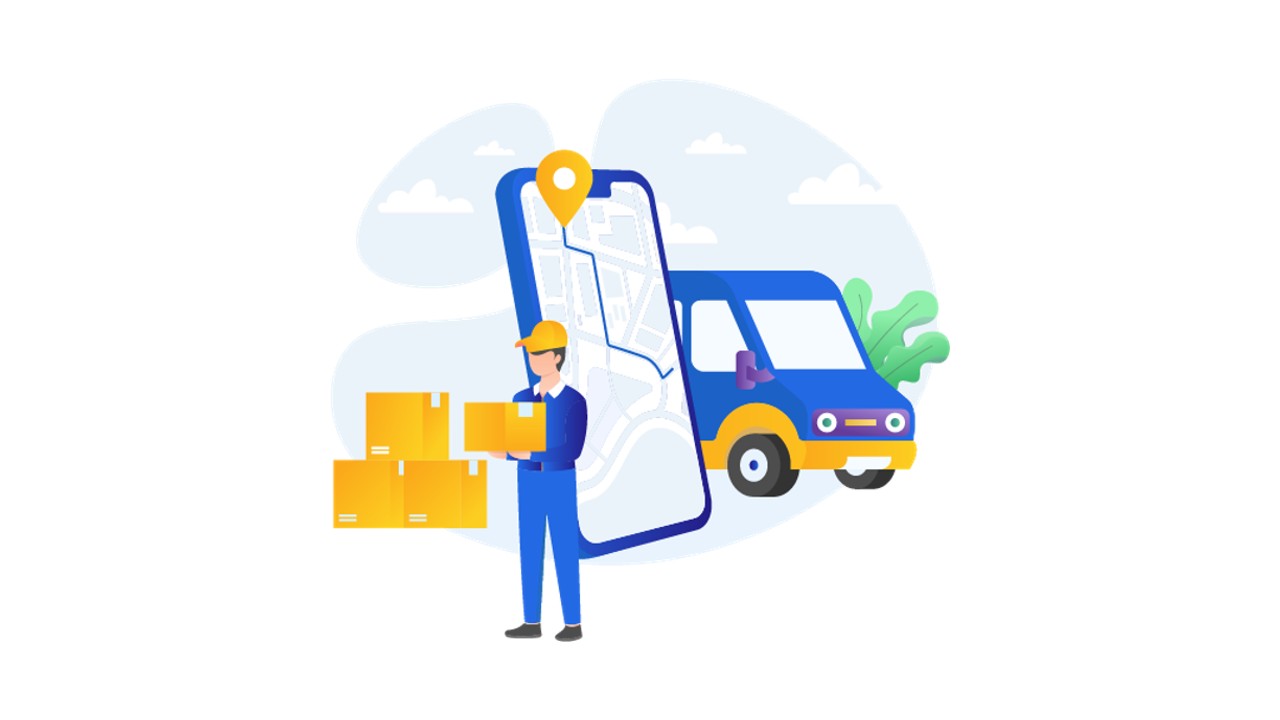 You can send anything from crucial documents to marketing collateral smoothly through the USPS. Also, its services are fast and affordable, which makes the USPS one of the leading postal organizations worldwide.
There are many mailing options available for you, like Priority Mail, Priority Mail Express, etc., but First-Class Mail is the basic one.
Most people refer to First-Class Mail as regular mail as it is the default USPS service.
But, they might still not know everything about First-Class Mail and have some doubts, like:
Does First-Class Mail have tracking?
How many days does First-Class Mail take to arrive?
In this blog, we will discuss how to track First-Class Mail so that you can view the delivery status of your sent mail any time you want.
Let's dive in!
The Basics of First-Class Mail
First-Class Mail is the most cost-effective service offered by the USPS that allows you to mail postcards, letters, flats, and packages.
It is divided into two service categories:
First-Class Mail: For postcards, letters, and flats or large envelopes
First-Class Package Service: For parcels
First-Class Mail packages are delivered within one to three business days, whereas mail can take up to five business days to arrive.
You must follow the size and weight specifications to become eligible for First-Class Mail pricing. Postcards should at least measure 3.5" x 5" and not exceed 4.25" x 6". Plus, their thickness should range between 0.007" and 0.016".
If your postcards exceed these dimensions, they are eligible to be sent as letters that can measure up to 6.125" x 11.5". Also, First-Class Mail letters cannot weigh more than 3.5 oz.
The USPS allows mailing flats weighing up to 13 oz; otherwise, they would need to be sent as Priority Mail—increasing your postage costs.
Now, let's talk about First-Class Mail rates!
The cost of one stamp is $0.58, and you can use one stamp to send letters weighing up to one ounce. However, sending postcards is cheaper and costs you only $0.45 per piece.
Yet, some mailers pay more to avail of add-on services, like Certified Mail and Return Receipt.
The USPS Tracking Services
USPS offers tracking on several mailing classes like Priority Mail and First-Class Package Service. It helps mailers access the delivery status of their sent items.
They can get the tracking number at the time of posting their mailpieces. There is no need to pay anything extra as tracking is included in the postage of these services.
You can enter the tracking number on the USPS website and view the current location of your items. Other details like attempted delivery, date, time, etc., are also available for you to check.
Please remember that USPS tracking does not guarantee or expedite your mail delivery. It only acts as a way for mailers to view their mailpieces as they move through the USPS system.
Moreover, the USPS also enables mailers to track international mail sent via most mailing classes. You can understand all the features of the USPS services in advance to check which of them includes tracking.
So, does First-Class Package have tracking?
Fortunately, yes, you can track parcels sent via First-Class Mail Package Service. But, there is no way to track postcards, letters, and flats.
Can You Track First-Class Mail?
As said above, there is no USPS First-Class Mail tracking available for small-sized items like postcards, letters, and flats. The USPS machines that read these mailpieces cannot capture barcode information.
But, why does the USPS not offer First-Class tracking for these items but does so for packages?
The correct answer to the above question is postage. First-Class Mail is the standard USPS mailing option, and thousands of people use it because it is affordable.
Hundreds of First-Class Mail items are sent out every week, making it difficult for the USPS to keep tabs on every mailpiece.
The cost of implementing a system to track all First-Class Mail items can increase postage rates significantly. Also, not every person needs tracking information on all their sent mail.
Thus, there is no tracking for First-Class Mail to keep costs low and speed up deliveries.
Yet, some mailers would need to confirm if their mail items are delivered to their destination. Luckily, there are several USPS special or add-on services that allow them to do that!
How Do I Track First-Class Mail?
First-Class Mail letter tracking is possible by using USPS services that give you proof of mailing and delivery. We have listed some of these services for you below:
Certified Mail
It is the most popular option that mailers use to get tracking on First-Class Mail.
Certified Mail gives you a mailing receipt (PS form 3800) and electronic verification that your item was delivered or delivery was attempted.
The mailing receipt has a First-Class USPS tracking number. You can visit the USPS website at any time and view the delivery status of your mailpiece.
Another helpful feature that Certified Mail offers is a record of delivery. The USPS captures the recipient's signature at the time of delivery and stores it for up to two years.
You can opt for a Return Receipt or green card at the time of mailing by paying an extra fee. After delivery, this receipt is mailed back to you with the recipient's signature.
For added security, you can combine Certified Mail with some additional services, like:
Restricted Delivery: This service directs the USPS workers to deliver your Certified Mail to only the addressed recipient.
Adult Signature Required: You may direct the USPS delivery to only an adult (21 years or older).
Adult Signature Restricted Delivery: You can limit delivery to only an adult addressee using this service.
Hence, you no longer need to think- can First-Class Mail be tracked? Certified Mail costs $3.75 for every item you send, but it assures accurate mail delivery offering peace of mind to mailers.
Registered Mail
Registered Mail is yet another option that allows you to track First-Class Mail USPS.
You can combine Registered Mail with the following mailing classes:
First-Class Mail
First-Class Mail Package Service
Priority Mail
There is already USPS First-Class Package tracking available, which might make you wonder why you need Registered Mail.
Well, Registered Mail is the safest way to mail something through USPS. Also, it offers insurance coverage of up to $50,000.
Registered Mail is an excellent way to add tracking to First-Class Mail. It enables you to view the delivery information or the current status of your items.
Signature Confirmation
Signature Confirmation also helps mailers get US postage First-Class tracking. Under this service, your mail recipient is asked to show a valid ID to prove that they are the actual addressee before handing them your mailpiece.
Informed Delivery
All the above add-ons are for the sender and may not necessarily benefit the recipient. Unless the sender contacts the recipient beforehand and provides the tracking number, there is no way for them to know about incoming mail.
Thus, the USPS introduced the Informed Delivery service for recipients. They can sign up for free and get incoming mail notifications.
Informed Delivery cannot be considered 1st Class Mail tracking, but it is helpful for the recipient to know that an item is on its way to them.
If your recipients use Informed Delivery, you can directly ask them for the mail status.
All the above options to get First-Class Mail with tracking can increase your costs, so it is advisable to use them only when needed.
How Much Is the First-Class Mail With Tracking Cost?
First-Class Mail is an affordable mailing service that helps individuals and companies mail easily. It does not offer USPS tracking on most items, but you can pay a little more and add it to your service.
So, how much is tracking for First-Class Mail?
You get free USPS tracking if you send packages, irrespective of your mail destination.
But, you need to avail any one of the above options for sending First-Class Mail letters, postcards, and flats. Find below the prices of these services:
Certified Mail: $3.75
Registered Mail: $13.75
Signature Confirmation: $2.90 if you pay online and $3.45 at the Post Office
Informed Delivery: Free
There are two ways of sending First-Class Mail items with tracking:
At the Post office: You can take your mailpieces to the Post Office where a USPS employee will weigh them and ask you to pay the postage. If you want to ship parcels, USPS tracking is automatically activated. Otherwise, you can select an add-on service and pay accordingly.
Online: If you want to avoid going to the Post Office and save a little extra, you can print shipping labels yourself. Plus, you can buy the additional services online before you affix these labels to your items and drop them off at a mailbox.
Conclusion
We hope that we answered your question- Is First-Class Mail trackable? The USPS offers tracking only for parcels; you cannot track your First-Class Mail postcards, letters, and large envelopes.
However, you can upgrade your First-Class Mail service for an additional fee using any one of the options we discussed above. This way, you can know your mail's status and see when it was delivered.
If you need help mailing items or tracking them, try PostGrid's direct mail API. It can help you create, print, and mail several items like:
PostGrid offers several features like address verification, per-piece tracking, API integration, etc. Sign up here to know how we can help you with First-Class Mail tracking and more!
Ready to Get Started?
Start transforming and automating your offline communications with PostGrid
SIGN UP
REQUEST A DEMO