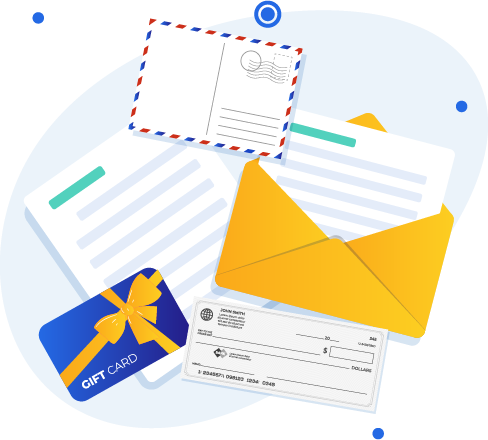 How to Launch an Effective Direct Marketing Campaign to Increase Conversions?
Have you ever considered exploring different forms of marketing? Perhaps, you tried out some methods that didn't work out. Or, you want to use more channels to get better results and expand your business!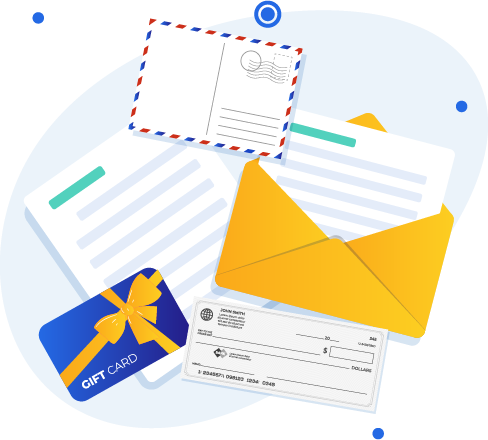 Either way, you have come to the right place! In this blog, we will discuss a very effective and result-driven marketing type — direct marketing.
It refers to contacting your target audience directly and motivating them to purchase from you. Of course, there are several options further for you to choose from based on your preferences.
So, let's start by discussing the direct marketing definition and its advantages. We will also talk about the steps to launch such campaigns to optimize your efforts.
What is Direct Marketing?
A promotional strategy wherein a company advertises its products and services directly to its audience is called direct marketing. There are no intermediaries or third parties involved as the communication occurs between the seller and its buyers directly.
Thus, it is a more upfront type of marketing, which primarily aims to push potential customers to complete a CTA. Direct mail, email, mobile, and digital marketing are the most common forms of direct marketing.
We are sure you may have several questions like- is direct marketing measurable? Luckily, yes, you can measure the performance of your campaigns using a CTA.
For example, you can ask your prospects to use a specific coupon code while buying products on your website. This way, you can keep tabs on all the buyers who bought from you because of your marketing efforts.
Please remember to narrow down your target audience and pick an appropriate channel relevant to your business. These steps can help you get the most out of your direct marketing campaigns.
How Does Direct Marketing Work?
As said above, direct marketing enables businesses to communicate with their target audience on a one-to-one basis. Hence, it is more personal and engaging!
Under this marketing approach, companies do not conduct generic advertising, hoping that their prospects will contact them. Instead, they identify their potential customers before their campaign and reach out to them with personalized messages.
For example, new parents often see ads for daycare centers and baby products online. It is because these businesses specifically target this demographic to get more responses.
Why Does Your Business Need Direct Marketing Plans?
There is more to direct marketing than just communicating with your customers directly. Below, we have enlisted the numerous reasons for your company to adopt such marketing strategies at the earliest:
Reach Your Potential Customers Fast
Gone are the days when you could launch an indirect marketing campaign and get results effortlessly. With cut-throat competition in the business world, you need to make the right move at the right time!
Thankfully, direct marketing gives you a speedy approach to accelerate responses. It allows you to connect with your intended audience personally and put your message directly in front of the decision-makers. 
For instance, if your ongoing season sale isn't doing well, you may launch a promotional email campaign within a day or two. Just add an offer with a deadline, like 'Visit our store before 10th May to get a 10% discount.' 
Hence, you can say that direct marketing is fast, efficient, and easy to conduct. Using proper planning, you can use this powerful tool to do wonders for your brand. 
Save Your Marketing Budget By Targeting Relevant Prospects Only
Did you ever contact a chef for some plumbing work? Sounds strange, right? But, it isn't very different from advertising your products and services to people who aren't interested in them. 
Hence, companies must promote their brand only to relevant prospects—to avoid spending thousands of dollars in vain and maximize their ROI! Again, direct marketing is the ideal solution for achieving this objective; it gives them the freedom to conduct targeted advertising and save on costs. 
Personalize Your Communications
Personalization is the need of the hour! 91% of customers say that they only shop with brands offering personalized offers and recommendations. Hence, you need to put forward tailored content to attract more valuable leads, no matter which marketing channel you select.
Unfortunately, standard or indirect marketing forms aren't flexible enough to enable personalization. You don't know who your audience is, so you can only draft generic content.
But, you can change this scenario by employing direct marketing advertising. It helps you personalize your mail, email, social media ads, etc., to suit the needs of your prospects—leading to better responses.
Advantages of Conducting Direct Marketing Campaigns
If the above section could not convince you about the pros of direct marketing, this section will change your opinion. Here are some top benefits of this marketing type that you should consider:
Low-Cost Marketing
If you want to promote your business but have a tight marketing budget, your best option is direct marketing. It allows you to focus on specific geo-demographics and set realistic and achievable goals.
A direct marketer can plan and execute a campaign at almost any budget. They can simply modify the marketing channel they want to deploy and the number of target prospects.
Re-Engage Old Customers
The average company loses nearly 10 to 25 percent of customers every year. Customer churn is a serious problem and you need to take some corrective measures.
One of the best ways to retain and re-engage old customers is to use direct marketing plans. It cuts through the noise and lets you contact your customers and develop personal relationships.
Hence, you have more chances to win your customers back with direct marketing than with other techniques. Ensure that your message addresses their feedback and requirements and incentivize them to buy from you again.
Boost Brand Reputation and Visibility
Your direct marketing advertising efforts can also help you boost your brand reputation. By contacting relevant prospects with a personalized message, you can showcase your business in a good light! It reflects that you care about your customers and appreciate them.
Undoubtedly, most direct marketing types like direct mail make your audience feel special. Thus, they are likely to recommend your brand to others—increasing publicity and sales.
Hence, direct marketing has several underrated benefits that can be very profitable to you, like:
A large number of referrals

Long-term

customer loyalty

More engagement

Improved ROI

More genuine leads, etc.
If you need help streamlining your activities, you can outsource them to a direct marketing company. For instance, you can use PostGrid's direct mail API to automate your offline mailing tasks. It does not only help you save up to 75% of costs but also lets you reduce manual effort and save time.
Promote New Business
New businesses can use direct marketing to build rapport with their prospects and create trust. It is an excellent way to launch a brand and form a robust foundation.
Using direct marketing plans for customer acquisition enables companies to get genuine prospects who are most likely to convert.
Conduct Market Research 
Knowing how your audience perceives your products and services can help you to improve your brand significantly. Customer feedback is crucial, and you can collect it smoothly using direct marketing advertising.
Since this marketing type allows you to measure results and track respondents, you can garner informative data and know your product demand. Hence, direct marketing also helps you understand your customer requirements and incorporate them into your operations.
Popular Types of Direct Marketing
The best part about direct marketing is that there are many methods to use this tool. Therefore, you have several options to select from, depending on your budget, goals, etc.
Direct Mail Marketing
One of the oldest forms of direct marketing is direct mail. Yet, it continues to dominate the advertising industry with a response rate of 9%. Also, its open rates skyrocket up to 90%, which is way more than several other channels.
It refers to sending printed promotional material to a targeted mailing list. Undoubtedly, direct mail marketing has all the characteristics that every marketing strategy should possess:
It is emotional

It is eye-catching and appealing

It motivates recipients to respond

It increases brand recall and recognition

It helps people take a break from their digital screens
Also, direct marketing via offline mail lets you send a variety of items, like:
Postcards

Marketing

letters

Flyers

Newsletters

Personalized gifts

, etc.
You may argue that direct mail demands a lot of investment and effort. Also, it is untraceable and time-consuming. However, it is no longer the case because you can now automate your direct mailing campaigns using solutions like PostGrid! It assists you at every step of the process and solves the problems of conducting a mailing campaign in-house.
PostGrid is a one-stop destination for your direct marketing plans using traditional mail, offering industry-best pricing and fast turnaround times.
Email Marketing
Email marketing helps you send your promotional messages to your prospects through their digital inboxes. It is one of the fastest direct marketing examples which allows companies to communicate with their audience in only a few hours.
But is it the best direct marketing technique for your brand? When you compare email to direct mail, its open rate ranges between 20-30% only. It is because people are used to seeing their inboxes flooded with spam emails. Also, it is relatively easy to move emails to the spam folder and forget about them. Thus, this channel has been struggling to produce the desired results.
However, email direct marketing has its advantages, like:
Affordable way of generating leads and contacting customers

More scope for personalization

Easily measurable using tons of metrics, including click rate, bounce rate, etc.
Hence, you can use email marketing with direct mail to optimize your campaign performance and broaden your reach. It works great as part of an omnichannel marketing strategy and can add to your conversion rate.
Web Push Marketing
Web push notifications are similar to push notifications you get on a mobile device. These are the marketing messages you see on the top or corner of your web screen while browsing something. They appear inside a triangular box and are designed to grab the person's attention.
Web push marketing utilizes your customers' browsing histories to show them relevant messages. It is a form of direct marketing because it establishes a 1:1 contact between a business and its prospects.
When a person sees an ad on their screen related to a product or service they are looking for, they are most likely to click on it. Then, it takes the person to the company's website, where they can browse further and purchase.
Thus, web push direct marketing enables businesses to:
Identify their prospects by knowing their preferences, habits, etc.

Offering new information to them in real-time

Encouraging them to opt-in and continue receiving updates
SMS Marketing
Another commonly-used direct marketing form is SMS marketing. With more and more people owning a mobile phone every passing year, it makes sense to use it to get the most attention.
Also, you can use SMS marketing to:
Inform customers about their order status

Announce sales offers and best deals

Share product links

Update prospects about your new offerings, etc.
However, most text messages are spam, so your audience may not respond to them. Therefore, you should pair mobile marketing with other online and offline channels.
Messenger Marketing
Often, businesses use messenger direct marketing to connect with customers at the top of the funnel (ToFu). Messenger marketing involves installing a chatbot on messenger apps, like Telegram, Facebook, Whatsapp, etc., to reply to customer queries. You may also use it to reach out to prospects yourself and build a subtle connection.
Messenger marketing allows you to talk to your audience without sounding too pushy. It lets you understand their needs and provide solutions without asking for their details, like phone number, mailing address, etc.
Such direct marketing plans also create a positive impression on your customers as they feel that they can communicate with you at any time. Though the messages are on autopilot, it makes them feel that their queries are tended to and motivates them to wait until a representative takes over.
Telemarketing
Telemarketing involves calling people on their phone numbers and pitching your products and services. It is a highly upfront form of communication with prospects as you can learn their reaction live. Therefore, telemarketing is one of the best direct marketing examples that produce high-quality leads.
Like SMS marketing, telemarketing uses the phone as a means of correspondence. And since people spend a lot of time on their phones, it is easier to get in touch with them.
But, the success of a telemarketing campaign depends on a well-curated call script that appeals to your buyer persona and a targeted contact list.
There are further two types of telemarketing, and they are:
Cold calling:

It means calling new contacts for the first time and pitching to them, pushing them to complete the CTA.

Calling existing customers: Telemarketing also helps stay in touch with existing customers for retention and upselling.
Social Media Marketing
Like email marketing, social media marketing is also a digital tool. These techniques are relatively new to the direct marketing field but work well for most businesses.
Social media marketing is personal, speedy, and affordable. Also, this direct marketing method helps you get feedback from your audience via comments. You can use your page for anything you like, including:
Sharing your latest accomplishments

Announcing new product launches

Sharing customer reviews and testimonials

Posting the latest industry news

Talking about your product features, benefits, use cases, etc.

Motivating prospects to share your posts and stories—boosting engagement and visibility
Hence, your social media handles allow you to create a public portfolio to help nurture leads.
Difference Between Indirect and Direct Marketing Advertising
Unlike direct marketing, which focuses on generating leads instantly, indirect marketing strives to form a loyal customer base over time. It helps businesses reap their marketing seeds now and sow the results after a long period.
For example, it takes several years for a company to build its brand on Twitter, Instagram, Facebook, etc. Initially, it may have very few followers, but the number will grow gradually if it keeps posting consistently. The result? A few years later, the business has hundreds of thousands of followers, helping it generate leads every day.
Now, let's compare it with social media direct marketing. It involves showing paid ads to your audience and getting instant results. Naturally, it is fast and helps you measure accurate results.
Your direct marketing plans help you understand what is working for your brand and what isn't. Thus, you can make quicker decisions and stay updated all the time.
We know that direct marketing targets a relevant audience. But, indirect marketing techniques involve promoting your brand to a random audience.
Some marketers may be hesitant to use direct marketing, but it is crucial for the growth of a business. Thus, it is advisable to combine both approaches as they share the same goal—increasing sales and building brand awareness.
Here are the prime indirect marketing methods:
Content marketing

TV and newspaper advertising

Signage

Search Engine Optimization, etc.
Thus, the prime difference between indirect and direct marketing is the company's approach to reaching its audience.
How to Plan and Launch a Direct Marketing Campaign
Now that you know the advantages and methods of direct marketing, let's discuss how to get you started:
Select a Direct Marketing Technique
Your first step is to decide which direct marketing type you want to use as part of your strategy. Remember to make an informed choice based on your marketing budget, objectives, and customer profile.
B2B businesses with a local customer base might benefit from direct mail campaigns inviting prospects for in-person meetings or showroom visits. On the contrary, some online companies might find it more beneficial to launch an email direct marketing campaign.
You can always stick with your digital tools, but, as discussed earlier- direct mail marketing overtakes all the other channels. The direct mail statistics prove that it is one of the most effective direct marketing plans for all sizes and types of businesses.
Furthermore, you can use an automated direct mail service like PostGrid to optimize your campaigns and increase conversions.
Compile a Targeted and Segmented List
After choosing a channel, direct marketers should create a targeted list with the names and details of all the leads they want to cover under the campaign. Also, they must try segmenting their lists into smaller groups, depending on aspects, like:
Age

Income level

Gender

Occupation

Location

Preferences

Buying habits, etc.
It enables you to create tailored content to appeal to every group and improve campaign performance.
Most businesses buy lists if they don't have a proper database. Luckily, PostGrid helps you build customized mailing lists from scratch, allowing you to conduct targeted campaigns accurately.
Produce Your Marketing Materials
Your marketing materials may vary from channel to channel. If you want to launch a Facebook direct marketing campaign, you need an artwork with relevant images, grabbing captions, etc.
For executing a direct mailing campaign, you would need to collaborate with a graphic designer and printer to produce your materials.
Though there are several steps in the direct mailing process, PostGrid can help you get it all done with zero manual effort. Our boutique print and mail solutions allow businesses from sectors like healthcare, real estate, financial services, etc., with their direct mail correspondence.
One of our healthcare clients wanted to employ direct marketing via mail to improve their patient journey and send personalized items. With the help of our API integration, they were able to cut patient response times and conduct triggered campaigns.
Add Trackable Features and CTAs
Don't forget to add features, like pURLs, QR codes, etc., to your direct marketing items. They help you keep records of all the responses and measure results.
Along with trackers, you also need to include relevant CTAs. Ensure that your CTA is straightforward and compelling. Also, you should offer something to your prospects in exchange for completing the CTA. Here are some examples:
Complete the survey through the link below to unlock your free sample

Walk into your nearby branch today to get a 20% discount on your first purchase

Enter the coupon code while checking out to grab a 5% cashback
Test Your Direct Marketing Plans
and Analyze Campaign Performance
Testing your campaigns helps you better understand which factors to drop and which ones to embrace. For instance, if a specific headline is unable to generate the desired results, you can consider modifying it.
Similarly, suppose the images you use for your campaign are driving more conversions. In this case, you can also use it for your other direct marketing strategies to get the same response.
The best way to determine these things is A/B testing. For example, you can send out two different types of mailers to different groups of prospects. Then, you can capture the results using the trackers.
Once your campaign is completed, you should analyze its results to understand whether it was successful. Match them with your desired results to determine the performance better.
Direct Marketing Examples
Below are some noteworthy direct marketing examples to help you understand its use cases better:
Direct Mail Marketing
Here is an image of a cut-out card by Bite—a fast food restaurant:
The business has taken a creative direct marketing approach to promote its brand by ditching the usual postcard shapes. Also, it used bright colors and visuals to appeal to people and push them to take action.
Along with these aspects, a large portion of the cut-out covers the company's contact information. Hence, when a prospect sees it, they will be more tempted to place an order or visit the place.
Email Marketing
A digital pet retail shop, Chewy uses an email newsletter for executing its direct marketing plans. It mentions the latest details about its new products in this newsletter and emails it to all the prospects regularly. The newsletter also has compelling CTAs like 'Shop Now.'
When a prospect clicks on it, they are redirected to the company website—where they can browse the products and purchase them. Chewy also sends some promotional deals to prospects to push sales even further.
How Can PostGrid Help You Conduct Effective Direct Marketing Campaigns
Our automated direct marketing services help businesses skip the legwork of doing everything themselves. Thus, from design to tracking, our API guides you every step of the way.
Here are some helpful features that PostGrid offers:
HTML templates

: You can design your artwork in only a few minutes without hiring a designer

List compilation and address verification

: PostGrid provides these features to help you conduct targeted

direct marketing

campaigns without the risk of mail returns

Print and mail fulfillment: You need not find a printer and negotiate rates because PostGrid offers complete direct mail fulfillment. Your items are printed in high quality by our expert printing partners and sent to the USPS office for mailing automatically
Real-time tracking

: You can check your campaign progress in real-time and know when to follow up

Reporting and insights

: PostGrid also lets you access your campaign reports and analytics to help you improve your future

direct marketing

plans
Our direct mail API is known for:
International mailing

Affordable pricing

24 x 7 customer support

Privacy and security

2-business day SLA, and more
Conclusion
We hope this blog helps you understand the significance of direct marketing and allows you to conduct a successful campaign.
Undoubtedly, direct marketing drives the most results out of all the other marketing forms! Yet, you must integrate your indirect and direct advertising efforts to broaden your reach.
You have several options, like social media marketing, email marketing, direct mail, etc. They all have a separate set of advantages, which you should consider before deciding anything.
To further improve your promotional strategies and ensure success, use PostGrid's direct marketing API and automate the whole process. Talk to our sales team now to learn further!
Ready to Get Started?
Start transforming and automating your offline communications with PostGrid
SIGN UP
REQUEST A DEMO