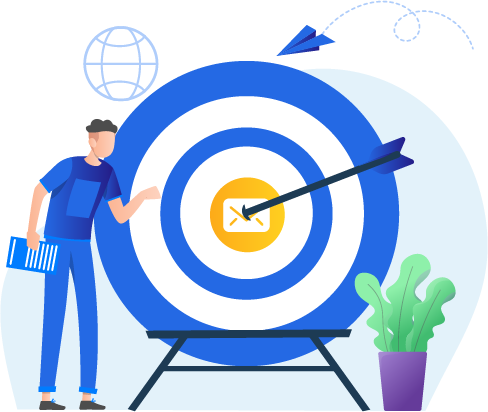 Nurture and Generate Leads with Direct Mail Marketing
The success behind all direct mail campaigns is an undeniable offer, a compelling CTA, and a good response tracking system. Other than that, there are several more things that marketers can adopt to generate high-quality direct mail leads. Most marketers combine direct mail with other inbound and outbound marketing activities as a part of a large campaign.
Either way, direct mail can help you with lead generation in a much better way than other marketing channels. After all, the responses generated by direct mail are personal, valuable, and productive. Companies can follow up on these responses and take their prospects further down the sales funnel.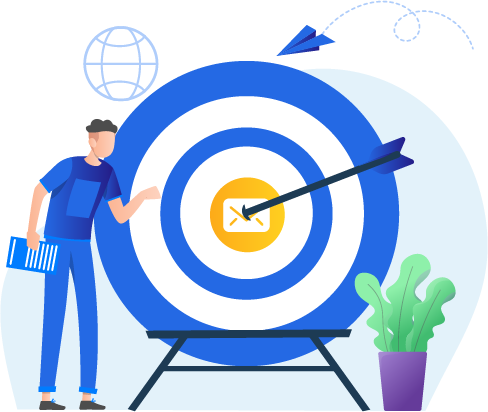 79% of consumers think that reading mail is more convenient and simple than going online
42% of millennials between the ages of 25 to 34 have found mail useful and read it immediately
There is about a 29% ROI offered by direct mail
The open rate of direct mail is up to 90%
Hopefully, these direct mail marketing statistics can help companies understand the impact of direct mail on lead generation and turning cold leads into warm ones. You can use a print and mail API like PostGrid to help you with direct marketing lead generation.
How to Get More Direct Mail Leads?
Define Your Audience and Personalize Mail Items
More than 78% of people only respond to personalized direct mail that corresponds to their previous engagements and interactions with that particular brand. Moreover, about 33% of customers stop purchasing from a business due to the lack of personalization. These statistics are strong evidence that personalization can make any business communication better.
Direct mail marketers must always define their customer profile well and segment mailing lists accordingly. Various demographic and psychological factors can be used to segment data and send personalized mail items to a highly relevant audience. The blanket approach does not work for getting better direct mail leads; you need to really understand your audience and give them exactly what they need.
Make an Irresistible Offer
Making an offer that is driven by emotions can take you a long way. It should either spark desire or solve problems and prove to be highly useful. Although direct mail's ultimate goal is to drive sales, your offer does not have to be directly related to it. Rather, it should focus on converting recipients into direct marketing leads.
An offer could be anything from a discount, cashback, free sample, or extra credits, but your audience must find it valuable and worth their time. If possible, offer a guarantee that makes people want to avail your offer without any hesitation, especially if your offer is a paid one.
Create an Upfront CTA
Though segmentation, personalization, and offers are all crucial to a direct mail campaign's success, they can all go south without the presence of a clear and upfront CTA. The CTA should be located at a visible spot on your mailpiece so that it is attention-grabbing. It is known that most people only read the headline, the offer, and the CTA in a direct mail piece. Hence, make them count.
Make sure not to include too many CTAs and overwhelm readers. It is advisable to stick with one or at the most two CTAs. Additionally, it is wise to personalize your CTAs and speak directly to your prospect. You can simply use the person's name, which increases their chances of replying.
Clarify to the readers what you want them to do and what will happen when they complete a CTA. Be transparent and develop trust in the minds of people. Mentioning incorrect details, exaggerating, and making false claims cannot help your case. So, keep your mail items simple, trustworthy, and let them provide value.
Make Recipients Tempted to Read Your Mail
You cannot generate direct marketing leads without getting high open rates. It can be tricky to choose an envelope that instantly catches your audience's attention and makes them want to open it up. Marketers can create curiosity among people by adding fascinations on the outer envelope that lures them inside. If you can print a catchy headline on the outside, go ahead and do it. The faster you grab someone's attention, the better. Adding excellent graphics and appealing designs to your mail also helps to get people to read it.
Drive Readers to Your Website
Now is the time to drive direct mail recipients to your website and social media pages and similarly use leads from your website and social media to send direct mail. This way, you can generate better direct mail leads that interact with your brand in more than one way. The next thing that you can do is to make your direct mail look like your website. Maintain consistency throughout all your marketing channels.
Using direct mail as part of an omnichannel marketing strategy drives more valuable direct marketing leads. It opens more opportunities for marketers by adding several touchpoints. Customers may not instantly react to your direct mail, but they are likely to when they have already seen your emails and advertisements on social media platforms. Therefore, you can use digital marketing to smoothen your direct mail marketing efforts.
Measure Performance
Like any other marketing channel, it is important to track direct mail performance and use the insights productively. Getting direct mail marketing leads may seem to be difficult during your first campaign, but with time you can know the market better and improve your campaigns. To do that, it is recommended to keep testing. Test everything from your offers, CTA, headline, colors, to your overall messaging. Check what mail format works best for your brand.
The various ways to track direct mail campaign performance are pURLs, dedicated contact details, QR codes, redeemable codes, and more. As discussed earlier, personalized CTAs perform better, and a personalized landing page is an excellent example. You can record how many people visit your website through personalized links, record phone calls on the dedicated phone numbers, and trace emails sent to the email ID created especially for the campaign. These things make it incredibly easy for marketers to measure performance and draft campaign reports.
PostGrid's print and mail solutions can help you get accurate campaign insights after every campaign.
Follow Up
Direct mail is not one of your once-and-done marketing strategies. It is a powerful tool to create and nurture direct mail leads. However, direct marketing leads may not be generated overnight after your campaign. The process of turning cold leads into hot ones can take a few days, weeks, or even months. As a business, it is important to keep the sales cycle flowing continuously. If you conduct a few campaigns a year and follow up on every lead, you can drive conversions that are spread throughout the year.
Once your prospects get your direct mail pieces in their hands, you can start following up irrespective of whether they have responded or not. Of course, it is important to discriminate between respondents and non-respondents. But, if you have sent mail to highly targeted prospects, it is better to contact and follow up with both.
A great way to keep following up with your direct mail recipients is an email drip campaign. This way, you can stay on top of their minds, and your sales team can then hit the spot at the perfect time.
Mail Formats That Work Best For Direct Mail Lead Generation
Every mail format comes with a different budget and different advantages. Although businesses have several choices, it is important to determine the right one based on their message and audience.
Some format ideas for generating direct mail leads are:
Holiday Season Postcards
Holiday season postcards are appreciated by everyone and add to the joy of the season. Sending postcards on special occasions can help your brand communicate with your prospects on a more personal level. Moreover, you can add offers that are relevant to the occasion. How about giving a 10% discount on all your products on the week of Thanksgiving? Yes, it is dependent on your industry type, but there is always something you can offer under the title of a season sale.
Birthday Letters
Like the holidays, birthdays are also a good time to connect with your existing and potential customers. For your customers, these letters can act as a gesture of goodwill and appreciation. Once more, you can add offers that convince them to buy from you over and over again. For your prospects, birthday letters can form an instant emotional bond and make them feel special.
Surveys
Companies can always send surveys to their audience to advertise themselves and also collect data at the same time. Surveys are an excellent way to get people to share their details themselves. As a CTA, you can ask people to upload a copy of the survey on your website or use the reply mail. In return, customers can be awarded a 50% discount on their first purchase or anything similar that can pique their interest.
Newsletters
Newsletters are informative, creative, and interactive. They inform readers about your company in detail. Take care to personalize your newsletter content so that readers find it interesting and relatable. The main motive is to talk about your brand in a way that makes people want to try it out. You can make a list of your product benefits, add real-life testimonials, and introduce new products through newsletters.
Giveaways
Giveaways are perhaps your best bet when introducing yourself and interacting with prospects that are at the top of the marketing funnel. In the case of giveaways, you straightaway make an offer of giving away a free product or allowing people to avail of your services for free. The offer must be compelling enough to persuade people to complete your CTA.
Things to Avoid for Getting Direct Mail Leads
Don't:
Mail to Wrong Addresses
Sending mail to unverified addresses is a sure way of getting no leads at all. It results in time, effort, and money wastage. A lot of times, it also tampers with your brand reputation. Hence, companies should take care to keep their mailing lists updated and avoid bad data from entering their database. PostGrid's address verification API can help businesses have access to up-to-date mailing addresses at any point in time.
Develop Web Pages for QR Codes That Aren't Mobile-Friendly
When you print a QR code on your mail item and ask readers to scan it as part of your CTA, you need to take care that the web page they will be directed to is mobile-friendly. If it is not mobile-friendly, your purpose will fail, and your entire campaign performance will be affected negatively. These are very small yet important things that most marketers tend to miss out on.
Overwhelm Readers With Too Many Words and Graphics
Your aim is to impress readers, not annoy them. Therefore, your mail items must allow your message to breathe. It should not be too crowded with images, graphics, and words. Keep it precise and short. Plus, leave enough space between words and images so that readers can easily distinguish between the message, offer, and CTA.
Send Mail Unless Personalized
As we discussed earlier, personalization is a must. By using variable data printing, PostGrid's direct mail automation solutions have made it easier to personalize every mail item. Even EDDM campaigns can be personalized to some extent and are better than conducting general marketing campaigns.
Conclusion
Direct mail works on the mechanism of offering great deals to a relevant audience in return for something that can help you generate direct mail leads. To make it possible, you should include all the necessary components and develop a smart response mechanism. In order to succeed, get to know your prospects personally, put your best foot forward, and be as creative as possible. Direct mail is extremely powerful, but not until you do it right. Hence, you can use PostGrid's automated direct mail solutions to assist you in everything and help you get the best out of your campaigns.
Ready to Get Started?
Start transforming and automating your offline communications with PostGrid
SIGN UP
REQUEST A DEMO