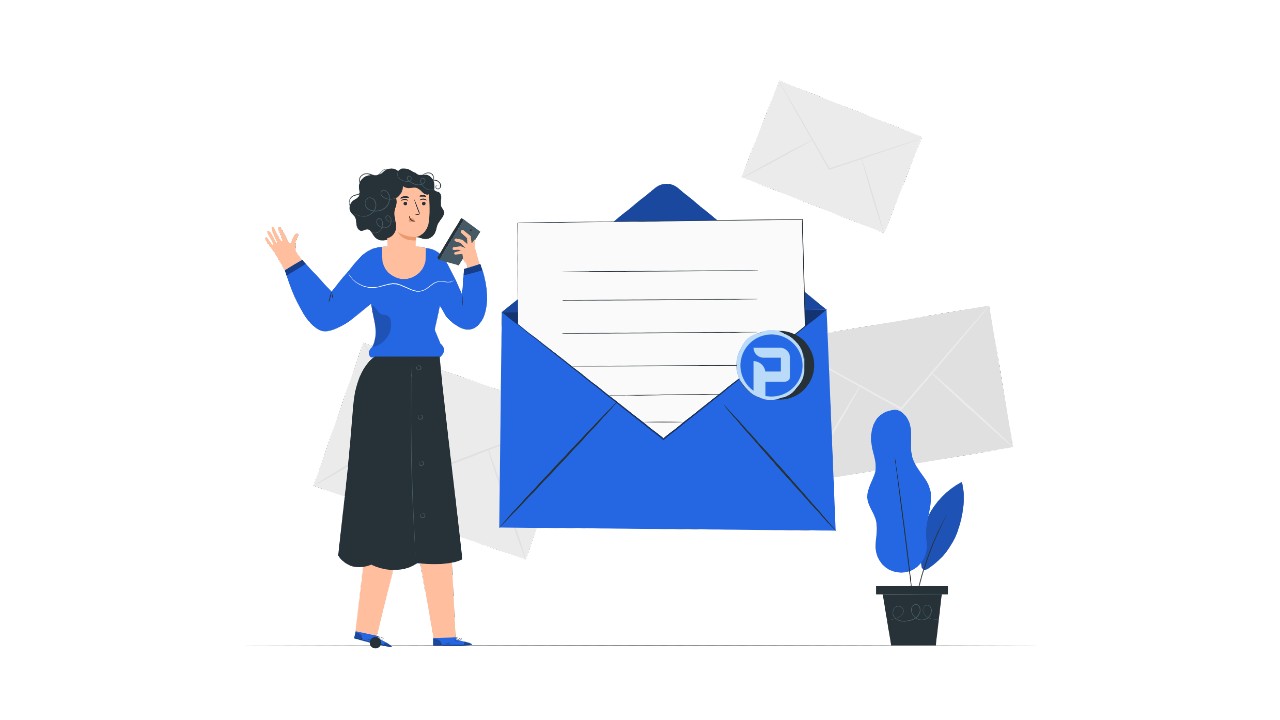 Direct Mail Format for Advertising Campaigns: Types, Statistics and Examples
Direct mail is once again gaining popularity as a mainstream marketing channel. But years of focussing all their efforts on the digital medium has distanced marketers from direct mail. As a result, most new marketers to direct mail marketing end up using their successful email templates.
But, direct mail is not the same as email, and you must understand the difference between both. Everything from your presentation to the tone of voice to the format you use changes when you switch from email to direct mail.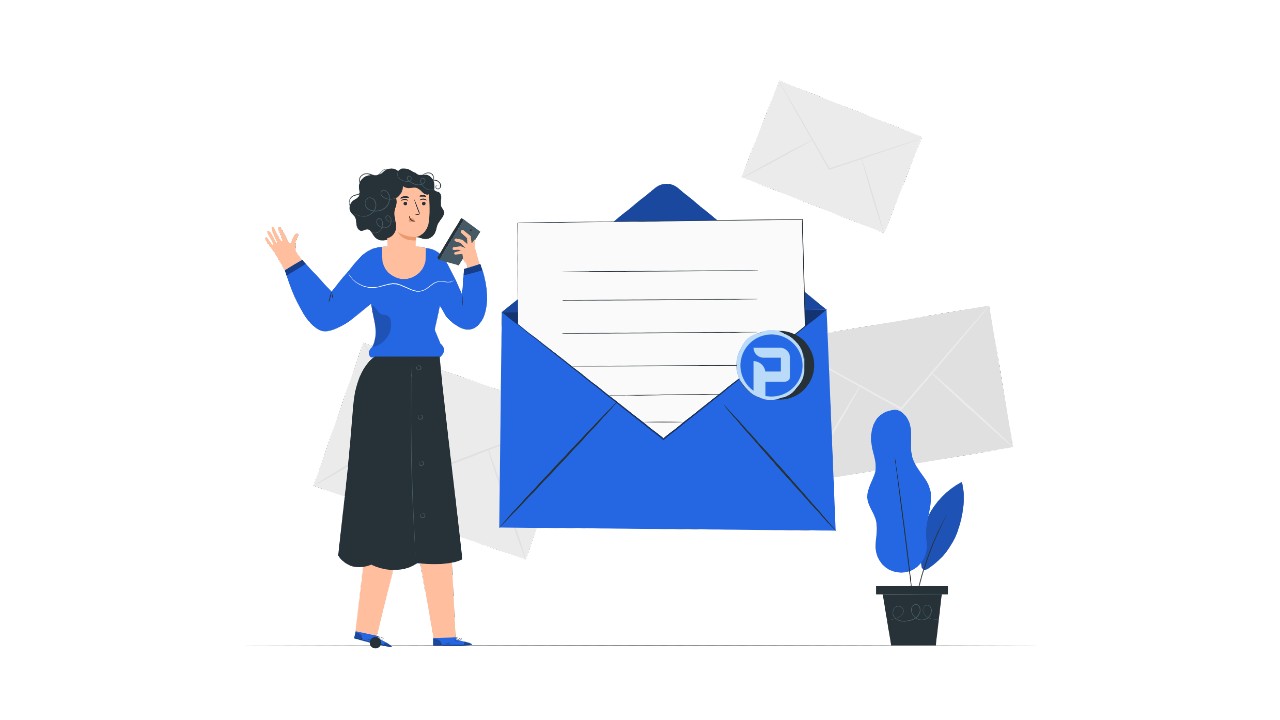 Choosing a suitable direct mail format is vital in ensuring that the direct mail message creates the intended impact. Although this may seem relatively easy at first glance, there is a lot more to it.
Postcards are the number one choice for business communication and marketing. It is because postcards are small, they can contain pictures, and they are relatively cheap. However, postcards are not ideal for all direct mail campaigns, especially if you need more space to convey the message.
Depending on your business and the goal of your campaign, you may have to mix things up and try out different direct mail formats. Furthermore, you must consider several other factors, such as the limited space of the direct mail.
Understanding how to use direct mail format is crucial for businesses that wish to start direct mail campaigns or wish to optimize their existing ones. Here, we will attempt to use hard data and our expertise in direct mail to help you optimize your direct mail campaigns.
But first, let's take a look at the major types of direct mail formats that can be used for your campaigns.
Types of Direct Mail Format
The first thing you need to know about direct mail marketing is the different options that you can use. Understanding the different types of direct mail formats makes it easier for you to choose the suitable format for your campaign. The major direct mail formats used by businesses are given below.
Postcards
Self-Mailers
Letters
Dimensional Mailers
Catalogs
1. Postcards
Postcards are the most commonly employed direct mail format by businesses of all shapes and sizes. This format is the number one choice when pitching the target audience with special offers or acting as a reminder to customers.
Several factors make postcards the ideal choice of direct mail format. Businesses belonging to different industry verticals choose postcards over other advertising mail formats. The most prominent reasons why postcards are considered one of the cool direct mail formats are listed below.
Clear And Concise
The biggest advantage of using postcards as the channel for your direct mail campaign is their clear and concise nature. You couldn't go on endlessly about your campaign on a postcard even if you wanted to because of limited space.
The concise content in a postcard is easier for the recipient to glance through quickly. However, this would also mean that you'd have to be extra careful when it comes to choosing the right content. Try using the crucial information that is intended to convert the audience and nothing more.
Perfect For Reminders, Brand Awareness, and Product Introduction
Postcards are ideal for sending reminder mails to your customers. An interesting thing about postcards is that they can quickly convey their message to the reader. This ability makes postcards the perfect tool for sending reminders to your existing customers.
Postcards can also accommodate pictures or images that can easily grab the attention of the recipient. This makes it easier for businesses to introduce new products or highlight their brand. Therefore, postcards should be your primary choice for brand awareness and introducing products to the audience.
Cost-Effective
The postcard is perhaps the most cost-effective direct mail format available. Most often, the postcards you use are of standard dimensions, and the small size ultimately saves you a lot of money. It means lower printing costs, lower paper costs, and so on. Furthermore, postcards do not require an envelope and are easily transportable in case of bulk mailing.
Different Size Availability
Most postcards employed for direct mail marketing are small ones. However, if your campaign requires more space, you have the freedom to choose from a range of postcard sizes. It includes oversized postcards, which can accommodate much more content than the standard one.
2. Self-Mailers
Self-mailers are any promotional material that you can send to your target audience without an envelope. So, in a way, self-mailers are very similar to postcards. However, the primary purpose of self-mailers is to attract the customer to a product or service that you offer.
Although not as popular as postcards, self-mailers are also a prominent direct mail format employed by businesses. It is particularly useful if you want to include more details about the company or if you want to use more visual elements.
Entice Your Audience
The ability to accommodate more visual elements like product images makes it easier for self-mailers to entice the audience. Furthermore, self-mailers enable you to explain the benefits of the product/service you provide. So, as long as you get your targeting right, self-mailers can generate some impressive results.
3. Letters
Letters provide a more confidential alternative to postcards and self-mailers for your direct mail campaign. Businesses often turn to regular letters with sealed envelopes to send direct mail containing sensitive information.
One example of businesses using letters with a sealed envelope for their operations is when they send out forms. Sealed letters are also the preferred choice for businesses wanting to appear more professional in their operations.
Highly Personalizable
As a direct mail format, letters are highly personalizable as compared to the rest. This enables your lead letters to connect with the target audience on a personal level. Furthermore, personalization is a critical factor in generating a positive response from the recipient when it comes to direct mail campaigns.
Used as a Part of a More Elaborate Direct Mail Campaign
Letters are often employed as a part of a more elaborate direct mail campaign. In most cases, such campaigns will primarily feature another direct mail format like brochures or catalogs. The campaign is then followed up using the letters to act as a push to convert the prospects.
4. Dimensional Mailers
Often considered an upgraded version of advertising mail formats like brochures and leaflets, Dimensional Mailer is a favorite for many. These are preferred by businesses that want to make maximum use of content to establish their brand presence.
A well-drafted dimensional mailer is capable of providing the audience with an in-depth overview of your brand. Additionally, it has one of the most promising response rates when it comes to direct mail formats.
Ideal For High-End Business Contacts
The thing about using dimensional mailers for your direct mail campaigns is best suited for your high-end targets. This is because the direct mail format is wired to bring the finer details about your business out. The in-depth and exclusive introduction of your brand is ideal for making an impression on the target audience.
5. Catalogs
Catalogs are one of the advertising mail formats that need no introduction because all of us are well-familiar with it. However, the fact is that catalogs have been around for decades now. Yet, it continues to be an effective marketing channel, and this should give you a fair idea of how engaging catalogs are.
Only a handful of businesses stuck with catalogs even when most of their marketing efforts were diverted to online channels. The catalogs are usually employed by companies with a wide array of products.
High Audience Engagement Rate
Catalogs have remained popular throughout the years because of their high engagement rate. Most people who get their hands on a catalog go through them at least once before throwing it away. So, catalogs can work wonders for your business as long as they can catch the reader's interest.
Ideal For Creating Brand Awareness
One of the best ways by which you can raise awareness of your brand among new prospects is to use catalogs. You quickly present the recipients with a relatively extensive list of products or services via a catalog. Furthermore, it can effectively introduce your brand to an audience who have never interacted with it before.
Direct Mail Statistics You Need to Consider
Above, we have discussed the different cool direct mail formats you can use for your business. But that doesn't mean that you have to take our word for it. Instead, consider the following direct mail statistics to make up your mind about which direct mail format you should use.
The following direct mail statistics were obtained by a survey conducted by Who's Mailing What! Going through the statistics mentioned, you can understand the market demand for direct mail. Furthermore, carefully analyzing the stats will help you determine the best advertising mail format suited for your business.
Dramatic Increase in Use of Postcards
Perhaps the most crucial statistic that every marketer finds reassuring is the dramatic increase in the use of postcards. Back in 2009 and ranging up to 2012, only 29% of mail were postcards. But starting in 2017, there is a sharp increase in the use of postcards.
Fast forward to 2021, a whopping 48% of mail now consists of postcards. It means almost half of all postal mail now uses postcards. Now, it's no secret that postcards are the number one choice for marketers as they are cheap and effective.
| Year | % of Postcard mail |
| --- | --- |
| 2009-2012 | 29% |
| 2013-2016 | 29% |
| 2017-2021 | 48% |
The fact that postcards are so popular right now is a clear indication that you can continue to rely on postcards. In addition to this, the dramatic increase in postcards also affects every other direct mail format available.
Significantly Less Use of Mailed Envelopes
Up until a decade ago, sealed envelopes constituted the majority of direct mail. So, you might not believe that just until 2012, mailed envelopes constituted as much as 41% of all mail. But barely a decade later, the use of mailed envelopes has come down to 34%.
| Year | % of Mailed Envelopes |
| --- | --- |
| 2009-2012 | 41% |
| 2013-2016 | 42% |
| 2017-2021 | 34% |
As you can see, the percentage of mailed envelopes has decreased significantly in the last few years. Retail, shipping, business products, and restaurants are the industries that have significantly cut down the use of envelopes.
Additionally, other industry verticals such as business services, recreation & travel, and even healthcare have reduced the use of envelopes. The reduction of using mailed envelopes is also an effort to minimize printing and postage costs.
Falling Use of Self-Mailers
Self-mailers and postcards are very similar to each other. And one can be easily used as an alternative for the other. Therefore, it is pretty self-explanatory why the use of self-mailers over the past few years as postcards gained more popularity.
| Year | % of Self-Mailers |
| --- | --- |
| 2009-2012 | 34% |
| 2013-2016 | 30% |
| 2017-2021 | 18% |
No more than ten years ago, 34% of all direct mail used to be self-mailers. Today, that number has come down to just 18%. The major industries that have stopped using self-mailers include retail, shipping, business products, and restaurants. This drop is very similar to the decline in the use of mailed envelopes.
Furthermore, verticals, including arts, healthcare, and business services, have also cut back on using self-mailers. Budget is once again the key factor in this drift. Postcards offer an effective and affordable alternative for self-mailers. Hence, it wouldn't be wrong to say that a postcard is today's ideal direct mail format.
Why Are Postcards Gaining So Much Popularity?
Four categories of businesses majorly employ postcards. Retail, finance, healthcare, and nonprofit organizations are top contributors when it comes to using postcards. According to a survey by "Who's Mailing What!" Retailers send 38.2% of the postcard mails.
Below, we try to list out some of the aspects of postcards that make them unique. Examining these aspects will also show you why it has become the preferred medium of communication today.
Ideal For Non-Complex Retail Selling
The industries, such as retail, use postcards because of their limited space and use. Unfortunately, postcards can't handle the complex selling involved in wholesale or B2B industries. But, when it comes to announcing a new product launch or pitching a sale, postcards are the best way to go.
Similarly, postcards can also be used in a bunch of other situations generally faced by retail businesses. Some of these situations are listed below:
Customer re-engagement by offering discounts
Reach out to prospective customers who visited your website.
Pitching seasonal offers, especially during holidays.
Ideal For Conveying Simple & Essential Healthcare information
When it comes to the healthcare industry and its postcards, it is mainly used to convey essential information. However, sensitive information can not be conveyed through postcards as they don't come in an envelope.
Some of the applicational use of postcards in healthcare include the following:
Appointment reminders for patients
Procedure for dealing with diseases like COVID-19
Change in office hours/appointments
Ideal For Real Estate Businesses
Postcards are considered the best marketing channel for real estate businesses. Why? Because postcards can contain attractive pictures of properties that are on sale. Furthermore, having no envelope means you can use attractive images to grab the attention of the recipient.
Using relevant images of real estate properties that are actually up for sale is very helpful for the prospects. The images allow the prospect to quickly judge whether or not they can make a home there. However, you'd still need to state the other property highlights to make the offer more enticing.
Why Should You Use an Automated Direct Mail System?
Direct mail campaigns are no longer a fully offline marketing strategy. Today, you can access advanced direct mail automation tools like PostGrid that allow you to personalize, print, and deliver mailers. Furthermore, you can optimize your direct mail communication by integrating PostGrid's address verification API.
In addition to this, you can also get advanced features like Address Autocomplete. Such a feature can enable you to ensure the validity of the address right at the point of collection. Ultimately, using a tool like PostGrid, you can build a direct mail system with an impeccable deliverability rate and minimal expense.
Conclusion
With direct mail marketing & communication gaining back its popularity, businesses need to take a closer look at their approach. The direct mail format you choose for your business communication is vital for executing a successful direct mail campaign.
You need to closely examine your requirements and goals before picking a direct mail format. It is not about choosing cool direct mail formats but choosing what's best for your business goals. It includes considering aspects such as the content, the design, the expenses, and more.
Furthermore, you will also need the help of powerful direct mail automation tools like PostGrid to optimize your process. It enables you to simplify your direct mail process, including personalization, printing, and mailing. As a result, you can save valuable time and money through a practically error-free direct mail process.
Ready to Get Started?
Start transforming and automating your offline communications with PostGrid
SIGN UP
REQUEST A DEMO