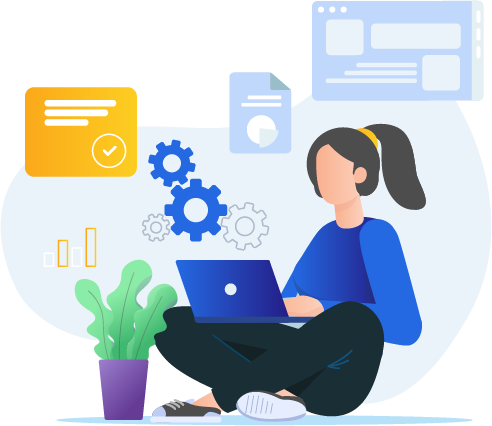 An Introduction to Direct Mail Data
There are many options for companies to reach their prospects and customers—social media, webinars, emails, pay-to-click marketing, radio, TV ads, and so much more. The opportunities are endless. But, one marketing platform that some marketers have stopped considering is direct mail, which is both good and bad. Smart marketers know how well they can leverage direct mail data to generate leads, acquire customers, and increase revenue. Plus, with lesser competition, they can do extremely well.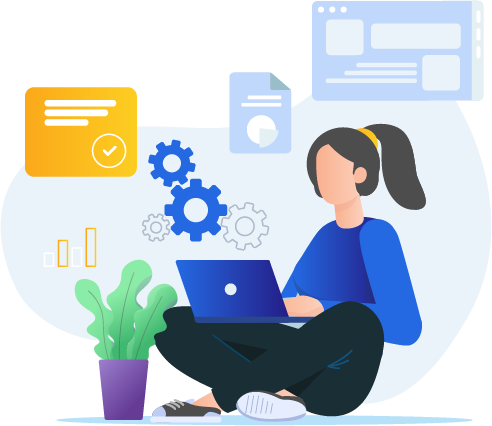 If you are already using direct mail as part of your marketing mix, perhaps you already know the direct mail benefits. But, if you are new to the concept of offline mailing, you need to remember some things:
Do not mail to people whose addresses aren't correct or updated
Do not mail to anyone and everyone
Hence, use direct mail data carefully and productively. Keep it updated, segmented, and cleansed at all times.
What is Direct Mail Data?
It is basically customer data collected from different sources for a direct mail campaign. Often, it is also referred to as offline data. But, it is not a hard and fast rule to collect direct mail data from only offline sources like customer forms filled out at stores, customer purchasing history with you, store visits, and more. It could be collected from online web forms, surveys, website queries, event signups, emails, online shopping history, cart abandonments, social media behavior, and so on.
When we talk about direct mail data processing, it is the process of optimizing such data to conduct successful direct mail marketing campaigns. It also helps save time, effort, and money and improves overall deliverability and engagements.
Data is a crucial aspect of any direct mail campaign. When you are spending a part of your marketing budget on a campaign, it is important to have confidence in the data that is going to fuel it.
Basically, direct mail data is your mailing lists consisting of names and addresses of your prospects and/or customers. Plus, it also includes any more information that you have about the people included in your mailing lists. Defining how you collect this data and use it can decide your brand reputation and campaign success to a great extent.
Know Your Customer Profile in Depth
Who is your ideal customer? Though it seems like every company knows the answer to this question, a lot of them still conduct general marketing wishing a prospect to view their advertisement and buy from them. However, it is definitely not the way to go, especially not when you want to focus on data-driven direct mail. In this case, you will need to identify and understand your target audience carefully and in-depth.
Target all your campaigns towards those people who are more likely to purchase from you. You can do that by studying past purchase trends and forming your own direct mail database.
Try to determine demographics that could define your customer profile, such as certain industries, titles, geographies, company sizes, and more if you are a B2B company, and household income, buying habits, education level, and more if you are a B2C company. Isolate leads tend to make larger purchases and have been repeated customers. Put together a list of such leads and conduct a targeted marketing campaign. Such data is highly valuable and can help you increase your ROI significantly.
Hence, a major part of optimizing direct mail data and effective processing is knowing your audience. If you are a high-value women's only salon, it is obvious that you won't send your direct mail items to men or people who can't afford your services. Plus, you would want to target people in the same neighborhood in which your salon is located. So, your customer profile would be women from high-income backgrounds who reside in the XYZ area.
Segmentation of Direct Mail Data
Segmenting mail data is the next step after defining your target audience. Let us continue with our last example. Though your customer profile says all women with high income live in the XYZ area, how can you be sure that all of them need your services? Some of these women may prefer not to go to the salon at all, whereas some of them don't want to spend a lot on these services.
Similarly, some women with a lower level of income may need your services and be ready to visit your salon. This is when segmentation comes in handy. By just focusing on a limited audience segment, you might be missing out on people who may also turn out to be valuable customers.
Data segmentation has been around for a long time. Some general ones are gender, age, marital status, number of children, and so forth. Nowadays, you can make use of third-party data as well to dig deeper and tap into psychographics like preferences, likes and dislikes, buying frequency, hobbies, and so much more.
Marketers can choose to conduct geomarketing by targeting all the people in a certain area. Some marketers purchase mailing lists focused on certain ZIP codes. However, you need to compile those lists to make a full mailing list that you can use for your campaign. The trick is to concentrate on top-performing ZIP codes. You can learn how to purchase a mailing list for a ZIP code and start conducting location-based marketing.
After location, the second and most useful segmentation factor is behavioral data. It reflects the actions of your customers and prospects. It makes sense to focus on people that have shown interest in your brand voluntarily. The online actions of existing and prospective customers also create useful data for your direct mailing efforts. With proper planning, you can print and mail personalized items to people who fit your behavioral criteria and lure them towards completing the CTA.
A popular way of incorporating behavioral data into your mailing lists is to use the RFM (Recency, Frequency, Monetary) model. Your ideal customers are the ones who have bought from you most recently, have a pattern of buying repeatedly, and tend to spend more than your average customers. This kind of direct mail information allows you to pay more attention to high-value and repeat customers, especially the customization and data-driven offers.
Personalize Your Campaigns
Direct mail variable data printing enables marketers to personalize every single mail item. It helps improve the relevancy of your direct mail campaign by allowing you to reach the right person with the right message.
VDP is not just a strategy. It is a powerful tool to tailor-fit all your direct mail messages to every recipient using individual data points. Marketers can use print and mail automation to produce unique copy, layout, offer, and imagery combinations that are unique for every person on your mailing list.
These differences are created to increase relevance to every recipient. By putting a relevant mail piece into their hands, you are hereby increasing your chances of conversions. Hence, personalization is always useful.
For example, a restaurant or boutique can print a personalized map from the recipient's doorstep to their location on the mail item meant to be sent to them. Plus, you can write down the exact distance to tell them that you aren't far away, and a little visit wouldn't hurt. Such things can definitely impress the recipients and make them give your brand a try.
Direct mail data opens a lot of possibilities for personalization. From someone's first name to their first car's name, you can leverage every bit of information for better message tailoring. However, you must be extremely careful not to hurt anyone's sentiments and privacy or use direct mail information illegally. Your variable data direct mail campaign should be the start of a healthy relationship and focus on trust-building, and not present you as disrespectful or overbearing.
Direct Mail Data Processing
The basics of direct mail data processing are deduplication, CASS-certification, and presorting. Make sure that your mailing list goes through these things for better and more accurate mailing.
Deduplication
Deduplication is the process of removing duplicate entries from your direct mail marketing database. Imagine sending the same postcard three times to the same household. Not only will this create a bad impression and reduce the value of your mail items, but it will also lead to a lot of wastage and reduce your chances of getting responses.
During the deduplication process, your database is matched with an authoritative database, and all the duplicate records are eliminated. Hence, you can use your marketing budget to mail to more people. Instead of mailing someone twice at the same time, you can indulge in repeated mailing spread out over a period of time—to keep in touch with your target audience and convince them to take the desired action.
USPS CASS-Certification
CASS (Coding Accuracy Support System) was introduced by the USPS to help direct mail marketers improve their database by checking the accuracy of ZIP codes, carrier routes, and delivery points in their direct mail data.
Getting your mailing addresses certified by CASS is the most important step in direct mail data processing. It helps marketers keep their marketing costs low by not mailing to undeliverable, faulty, and invalid addresses. PostGrid's address validation API can help you access CASS-certified addresses for accurate mailing.
Presorting
Along with CASS-certifying your mailing lists, it is advisable to also presort your mail items. Presorting allows marketers to avail of several postal discounts from the USPS, making it an excellent cost-saving technique.
Large-volume mailers can always presort their mail items and reduce their postal costs considerably. However, presorting mail manually can be time-consuming and hectic. Again, PostGrid can help you presort your mail items easily without you having to do anything.
National Change of Address (NCOA)
It is advisable to process your direct mail database with the NCOA database every 90 days. The NCOA is an address change system handled by the USPS that allows individuals and businesses to file for an address change every time they move to a new location.
NCOA direct mail data is more relevant as it considers all the latest changes and allows companies to mail only to the most precise addresses. The USPS receives millions of address change requests every year, which is why you have to consider these changes every time you process direct mail data before a campaign.
Thorough Data Scrubbing and Data Management
It is important to add missing details to all your postal addresses. Even a missing digit in the ZIP code or a missing street name can lead to failed deliveries. Hence, the first step in data cleaning should be completing addresses. The next step is to remove all those entries that have a history of getting incoming mail bounced, that is, identifying and eliminating undeliverable addresses if you cannot verify and correct them.
Have a track of all those addresses that are registered in the National Do Not Mail list. It doesn't make sense to mail to people that have opted out from receiving mail voluntarily. Hence, such entries should be eliminated during direct mail data processing.
Moreover, make sure that all your addresses are standardized and validated. Misspellings, wrong ZIP codes, swapped letters, incorrect capitalization, extra spacing, and other such issues can cause your direct mail marketing database to become obsolete.
It is your responsibility to prevent bad data from entering your database. If you depend on customers to fill out their information on your website or shopping application, take care to deploy drop-down suggestion lists to prevent data entry errors rather than using open entry address fields. It also promotes consistency.
Additionally, remember that your data needs regular cleansing and updating. You can send data-driven direct mail only when you have invested in data management. It is possible that your data was updated and useful at the start of time but is now useless since it's outdated. People change jobs and move from one place to another all the time. If you don't update your lists, you will end up getting a load of returned mail.
Structuring Your Datasheet
Always structure your datasheet. In short, parse every entry. It is important that you break down your addresses into different categories for better understanding. You can separate your address components into the below columns:
Full name
Title
Company name
House number and street address
City
State
ZIP code
If you are mailing to individuals, you may not include the title and company name. Direct mail variable data printing can help you differentiate between residential and business addresses.
Find Ways to Collect Primary Data
There is nothing better than collecting primary direct mail data directly through your prospects and customers. Basically, you can ask your prospective and existing customers to provide you with the information you are looking for themselves.
Instead of relying on third parties completely, you can first take matters into your own hands and collect as much primary data as possible. It is the most affordable and effective form of data collection.
If you want to get clean data from people, offer them an incentive. People are more inclined to do things in exchange for something. For example, you can ask people to fill up their complete mailing addresses on your website to get a free sample. This way, you can collect numerous addresses that are likely to be correct, as these people have themselves asked you to mail them.
Build Lists Using Quality Sources
Whenever you are eliminating bad data from your direct mail database, you will notice that there are very few leads in your database. As the number of entries reduces, you will feel the need to purchase data from third parties.
Many marketers purchase direct mail data to conduct a campaign as the number of entries in their lists is just not enough to assure the success of a campaign. However, make it a point to only rent or purchase mailing lists from quality sources.
Verify the accuracy of these lists and check whether they are recently updated. Choose vendors that deal in quality lists rather than being focused on quantity. Verified direct mail data is a little expensive, but it pays off.
With PostGrid's address verification solutions, you can build mailing lists from scratch using several demographics and geographics.
Benefits of Using Direct Mail Data
There are several reasons why you should focus on direct mail data processing. Some of them are:
Having a cleansed offline database can improve your digital marketing efforts. You can integrate offline and online marketing to reach out to more people and extend your visibility among your target audience. With direct mail data, you can reach out to people who have abandoned their carts or haven't responded to your emails.
Direct mail data is scalable. There are so many attributes that you can incorporate into it and optimize your campaigns. With more information, you can personalize your mail items better.
Offline direct mail databases are more accurate than online data. The quantifiable and valuable variables such as someone's interests, preferences, past purchases, and more can help you print and mail more relevant pieces.
Conclusion
Direct mail data is highly useful to direct mail marketers. It is the key to successful direct mail marketing campaigns with astonishing response rates and increased conversions. Proper data management can help companies reach the right people at the right time with the right proposal—that is likely to get them to respond.
Having a cleansed database is precious. PostGrid's print and mail API can assist you in conducting automated direct mail campaigns along with helping you in data management. You can print and mail postcards, letters, checks, and other correspondence effortlessly through PostGrid.
Ready to Get Started?
Start transforming and automating your offline communications with PostGrid
SIGN UP
REQUEST A DEMO