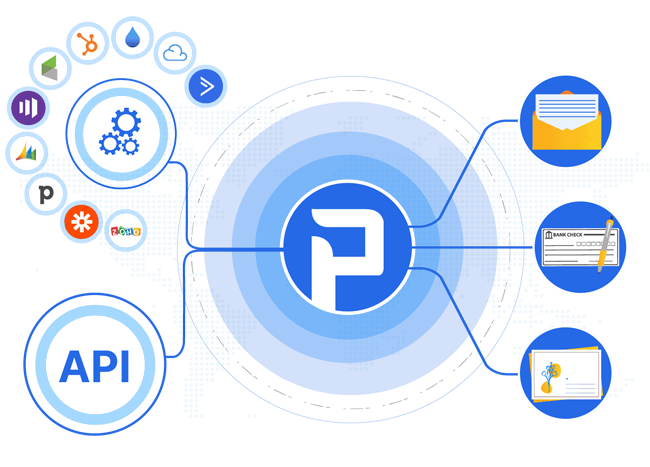 What is Direct Mail Channel & Why it is Right For Any Business?
Direct mail marketing has made a strong comeback and marketers have started embracing it completely. With advanced automation, digital printing, and integrations, direct mail has become technologically efficient and modern.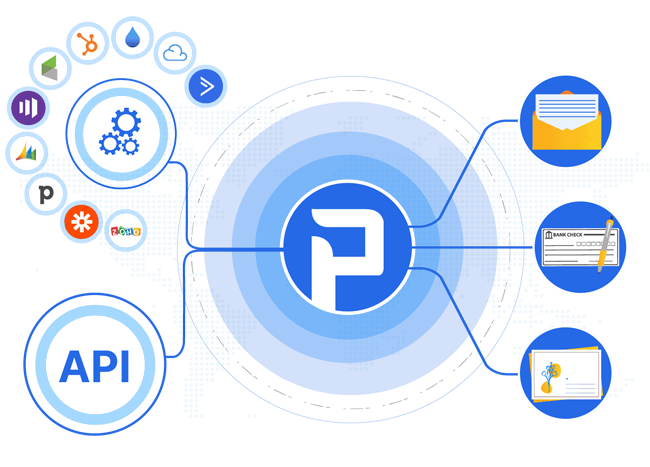 However, the direct mail channel can't work as a standalone strategy for a long time. For best results, you should look into omnichannel marketing campaigns. When you send a mailpiece to someone, they tend to look up your online presence before making a purchase decision. Imagine sending well-thought and creative direct mail items to prospects but not having your website. Recipients are likely to think of your brand as fake or fraudulent.
Owing to such reasons, it is important to design a robust multi-channel marketing campaign with several touchpoints and increased visibility.
What is Direct Mail Marketing?
Direct mail is any physical correspondence that companies print and mail to their customers, clients, suppliers, employees, or others. It includes tax forms, notices, invoices, statements, onboarding letters, marketing postcards, etc.
As the name suggests, direct mail marketing is printing and mailing marketing collateral to people's physical mailboxes, with the intention to convert them into customers. It has several advantages like reaching out to prospects and customers personally and making a good impression.
A lot of marketers are worried about the direct mail costs and the effort required to conduct a campaign. Fortunately, direct mail costs vary considerably and you can conduct a low-budget campaign. All you need to do is pick affordable marketing collateral like standard-sized postcards, and take care of your own design and copywriting. Furthermore, you can also use house lists rather than buying them from third parties.
If these things sound like too much work for you, PostGrid's print and mail API is the solution. It can assist you to design your own mail items and build segmented mailing lists.
Postcards are very popular direct mail items. They are appealing and attention-grabbing. Plus, they are small and compact, making them stand out from other items in your mailbox. Other formats include newsletters, oversized envelopes, and more.
However, you need to take care of some things for your campaign to succeed. Always make sure that your direct mail items have a strong call to action (CTA) and your contact information.
Why is the Direct Mail Marketing Channels Still Popular?
If you are one of those who still have second thoughts about direct mail marketing, find below its prime benefits:
Direct Mail Is Long Lasting and Memorable
Direct mail tends to stay in the house for a long time. If the mentioned offers are useful and relevant to the recipients, they might save the item for later use.
Additionally, direct mail is memorable. It evokes nostalgia among people about the time when sending items in the mail was very common. Undoubtedly, direct mail can create emotional bonds and build customer loyalty.
Direct Mail Is Creative
There are a lot of scopes to get creative while designing direct mail. You can always experiment with colors, templates, headlines, and other aspects to find out the best combination. Use handwritten messages, insert attractive imagery, and include a moving copy.
Nothing is off-limits with direct mail. You can be as creative as you like.
Direct Mail Has a Wider Demographic Reach
If your prospects are above a certain age, there is a possibility that they might not be active on social media and email. You can use a direct mail marketing channel to connect with them and deliver your message.
Direct mail channels allow marketers to group their target audience according to certain demographics, allowing you to conduct micro-targeted marketing campaigns.
Direct Mail Is Tangible and Interactive
Direct mail can be seen and touched. Unlike digital ads, it is something that you can put directly into your prospects' hands. They can show it to their family members, pin it to their board, or give it to their friends. This way, they can easily engage with it. Its tangible nature makes it interactive enough to drive responses.
Direct Mail Is Cost-Effective
The days when direct mail was expensive and sluggish are long gone. Now, you can conduct direct mail marketing campaigns at quite affordable rates. There are several direct mail marketing companies that offer print and mail automation at budget-friendly prices.
PostGrid's automated direct mail solutions offer all-inclusive rates and you need not pay any minimum monthly fees. Just pay for what you have sent. Moreover, PostGrid can help you get attractive postal discounts, reducing the costs even further.
Direct Mail Faces Less Competition
Since many companies are now focused on digital marketing, there is less competition in the direct mail channel. Hence, you can stand out from the crowd by sending direct mail to your potential and existing customers.
Direct Mail Is Easily Measurable
You can include trackable features like pURLs and QR codes in all your mail items. Whenever a customer scans a personalized QR code or calls on a phone number unique to your campaign, it counts as a response.
Direct Mail Has a Higher Response Rate
The direct mail channel's average response rate is 9% and 4.9% for house lists and prospect lists respectively. It is about 9 times higher than the response rate generated by emails.
Do's and Don'ts of Direct Mail
Keep the do's and don'ts of direct mail in mind before planning a campaign. Some of the basic guidelines are:
Do: Identify and Define Your Customer Profile
Do you know your customers? What are their likes and preferences? Where do they come from? It is crucial to ask yourself such questions. Consider your business and find out who it can serve the best. Identifying and targeting your ideal audience helps save money and increase engagements.
Don't: Skip on the Follow Up Phase
Once your direct mail items reach their recipients, it is time to follow up. Prioritize the respondents and reach out to them first. However, don't forget to get in touch with all the other people on your mailing list. A follow-up email or call can reinstate your message in their minds and increase brand recall.
Do: Test Your Campaigns
Before conducting a huge campaign, send out some test mail. You can include a limited-time offer so that it accelerates responses. Find out whether your audience is responding to it. If not, you can make some changes. If yes, you know that your campaign is designed perfectly and you can move ahead with it. Similarly, you can test other aspects of your mail as well.
Don't: Print Anything Without Proofreading
Always proofread your design after completion. Your mail is the first thing your audience sees and it has to make an excellent first impression. Make sure it is free of typos and grammatical errors. Also, take care that your copy is well-flowing and attention-grabbing.
Do: Drive Online Traffic
Leverage the high response rates generated by direct mail channels and drive online traffic to your website and social media handles. Include links or QR codes for the same. You can also combine your digital and offline marketing campaigns with hashtag campaigns and social media giveaways.
Direct Mail Channel Personalization
Personalization is a powerful tactic used by all digital and direct mail marketers. Have you ever searched for something on Google and got an email related to it the day after? Data analytics help marketers find out their target audience, know their needs, and get back to them with solutions.
The direct mail sales channel also offers enough scope for personalization. You can access your prospects' buying histories to identify their requirements. Some of the ways to personalize your direct mail items are:
Including the recipient's full name
Tailoring the headline to match the exact need of prospects
Adding pURLs
Using personalized imagery to appeal to the audience
For example, if you run a car dealership, you would include the name of the recipient's car for personalization. Similarly, a picture that you own a men's clothing boutique, and your audience includes men of all ages. You will send a mail with images of teenage boys to your younger audience. For your older prospects, you would include images of older men or something they can relate to. It is a simple example of how you can modify imagery to personalize your mail items better.
Audience Segmentation
As discussed above, personalization is important, yet possible only when you segment your audience. Use the direct mail channel only to send mail to people who are likely to convert into customers. It helps you save on your marketing costs and increase your ROI.
Generic marketing is no longer enough to generate leads. Targeted marketing streamlines your marketing activities and offers better chances of getting responses. Apart from demographics and location details, you can use custom actions to segment them into smaller groups. Some of these actions could be:
Responding to a direct mail or email campaign
Dropping an inquiry on your website
Purchasing something online
Engaging with your social media posts
One of the prime benefits of direct mail marketing channels is that you don't require recipients to opt-in for it. Hence, you can simply make these customer actions your basis to send them personalized mail.
Omnichannel Orchestration
Direct mail distribution channels' personalization and audience segmentation capabilities are excellent. However, these aspects become more effective when used in conjunction with digital marketing. Such omnichannel orchestration increases the effectiveness of your direct mail and digital marketing efforts.
Find below some direct mail campaign types that can fuel your omnichannel marketing strategies:
Reviving Abandoned Carts
People abandon shopping carts for a reason. In a study, it was revealed that 63% of people abandon their carts due to high shipping costs, while 46% do so because the discount code wasn't working. 36% of respondents said that they abandoned their carts because the shipping time was too long. You can also identify the reasons for shopping cart abandonment on your website and make some modifications.
Though some marketers choose to send an email or show display ads to such customers, it might not be the perfect solution. Such ads can be annoying and people might ignore them. However, you can use direct mail remarketing.
For reviving carts that are abandoned due to high shipping costs, send your customers a mailpiece with a 20% discount. If the reason was an unfunctional coupon code, send them a mailpiece with a functional one. You can do something alongside these lines to plan your own multichannel marketing campaigns.
Loyalty Programs
Loyalty programs are a great way to keep customers engaged with your brand for years. In fact, 79% of customers say that loyalty programs are the prime reason for them to continue purchasing from the company.
If you want your loyalty programs to be well-known and used by several customers, use multiple marketing channels. The direct mail channel can help you personalize your loyalty programs. Print and mail details of your program and steps to avail of it. PostGrid's automated direct mail API can help you with the customization required.
Tips to Optimize Your Omnichannel Marketing Campaigns
Plan Everything Beforehand
Planning a standalone marketing campaign is easy but not worth it. On the other hand, planning a well-designed omnichannel marketing campaign may seem complex, but it is the need of the hour.
You need to allocate your marketing budget in the right proportion to different channels. Consider the costs and identify whether your budget can accommodate it all. If not, you can change the combination of channels you want to use. For example, using Google Ads Keywords is expensive, so you can't pair them with a direct mail channel. Rather, you can use drip email marketing.
Make Your Approach Customer-Centric
Don't include offers that have expired or promote products that are out of stock. Such "
In order to make your campaigns a success, use a customer-centric approach. Make the entire buying journey a seamless experience for them. That means, all your marketing campaigns should be aligned perfectly.
Leverage Automation
Yes, omnichannel marketing campaigns work exceptionally well. But, you need to use a great deal of customer data for the same.
The information stored in your CRM is the base of conducting any marketing campaign. It will help you save a lot of time and effort. Without marketing automation, you cannot align all your marketing efforts properly.
In addition, you need to automate marketing to track results. PostGrid's automated direct mail solutions allow you to integrate with your CRM and start mailing directly from your system. Moreover, its Zapier integration can connect with over 1600 apps.
Wrapping Up
The direct mail channel is effective, affordable, and personalized. These aspects are enough for you to start planning a campaign today. With advanced automation and integration capabilities, direct mail marketing is as easy to conduct as online marketing.
PostGrid can help you design, print, mail, and track your campaigns. It offers all the features of modern direct mail that we discussed in this blog. Use our print and mail API to conduct the most affordable and efficient direct mail marketing campaigns, without going anywhere or doing anything manually.
Ready to Get Started?
Start transforming and automating your offline communications with PostGrid
SIGN UP
REQUEST A DEMO