Seamless Solution for Your Direct Mail Marketing
Strengthen your B2B relationships with an easy to use all-in-one tool PostGrid. With us, you can send personalized direct mails for more customer engagement, automate the entire direct mailing process using direct mail automation software to save time and resources, track the on-going campaigns and get their analytical reports to improve your future campaigns, and integrate your enterprise system or website to fetch tons of data within seconds.
Let's find out how it actually helps you improve your relationships with your clients or prospects.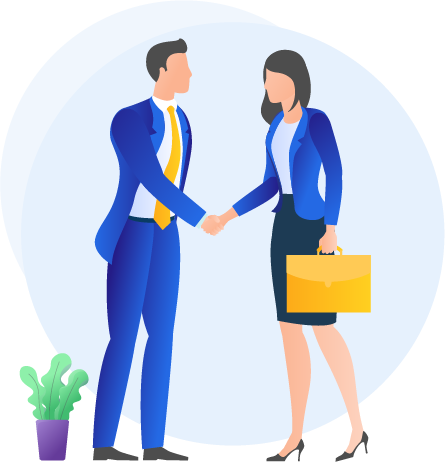 How It Helps You Improve Your Relationships With Your Customers
Instead of opting only for the online solutions, when you decide to send your potential or existing customers and clients, the personalized tangible direct mails they tend to feel valued. Plus, the open rate of direct mails is way higher than emails, and it helps you grab the opportunity instantly. In addition direct mail services also have better response rate than any other digital marketing strategy as – even today – people love to receive postal mails.
So, grab this opportunity, and start sending direct mails to your customers without investing much time with the help of PostGrid and improve your return. We'll discuss the further benefits of direct mail API in detail, but before we do that, let's understand what exactly API is.
What Is a Direct Mail API
A direct mail API lets you automate your direct mails – just like emails – with the help of a direct mail software like PostGrid. All you have to do is integrate it with your CRM, ecommerce, or marketing platform. Once it's done, the system sends the direct mails based on your prospects or customers' actions.
With the help of a direct mail software like PostGrid, you wouldn't need to worry about running out of ink, missing out on sending an emergency direct mail, folding the letters, putting them in the envelopes, running back and forth to the post offices, and other tedious tasks.
There are a lot more other benefits of API, let's understand them in detail.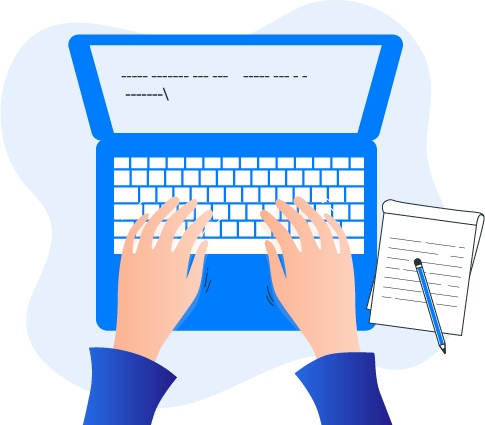 Benefits of Direct Mail API
Fully Automated
With an automated system, like PostGrid, in place, you can trigger each of your direct mail, whether it's a welcome mail, thank you mail, confirmation mail, invoice, monthly report, or anything for that matter. Plus, you can also personalize them in terms of design, message, and the audience segments that'll receive those direct mails. Once set, you can forget about it and let our system get the job done for you, each time when a person enters you campaign.
Secure
Safety of our client's data and sensitive information is our number one concern at PostGrid. Hence, we make sure that every transaction or other data shared remains confidential. Besides that, PostGrid is a HIPAA and PIPEDA compliant system so you can boldly send any direct mail containing any kind of data whether sensitive or simple marketing message with trust.
Strengthen Customer Relationships
Without you getting involved in any tedious tasks, your customers will continue to receive direct mails with the relevant offers and discounts that you have to offer, the birthday or anniversary mails, other thank you, sorry, query, or follow-up mails. Hence, these letters will help you maintain your good relationships with your customer at no cost of time and resources.
Enhance Customer Engagement
By recognizing your customers' shopping patterns, their requirements, and likes PostGrid sends your highly targeted audience the relevant offers. It keeps them engaged with your company and products, and eventually, your brand remains on the top of their minds. Plus, you can also choose to send personalized direct mails to specific segments of the audience. The entire process will run automatically and you won't need to invest your time in any of the steps.
Test and Launch
PostGrid allows you to test your campaigns before launching them in front of a large audience, get the analytical report, and find out whether it will work out or not. This practice will save you tons of time, money, and resources that you will put into this campaign.
Show Professionalism
Manual tasks, along with being tedious in nature, opens the gate to loads of errors. It may stand in the way of your company's good reputation. Using an automated tool, like PostGrid, you can get rid of all the tiny errors, unnecessary delays, and trigger the on-time delivery, furthermore, show off your company's professionalism. And eventually, with regular direct mails, increase your brand awareness, engagement, and get a higher customer retention rate.
Analytical Reports
By integrating your CRM with PostGrid, you can track all of your launched campaigns by getting regular reports or by checking it from your dashboard. Beginning from tracking your direct mails' processing, printing, shipping, and delivery to getting the final analytical reports on the performance of your campaigns, you can get every tiny detail from your dashboard. It helps you find out which of your campaigns is bringing results, what are your customer behavioral patterns – as what do they respond to – and how do you need to strategize your future campaigns. This way, you can significantly improve your customers' engagement, retention, repeat business, and garner high returns.
Full Control
Without relying on your different teams and departments, designers, and writers, printing and postal services, you can manage everything yourself from a single dashboard. Plus, PostGrid allows you to scale your campaigns at any time. Keeping this in mind, if you launch your campaigns at a relatively high scale, or you offer multiple products and target different set of audiences, hence need to keep various departments and teams to get numerous tasks done – we completely understand it – and offer you direct user permission. This way, you can decide which of your team or department can use what features of the tool.
Budget-Friendly
If you're looking for the long-term benefits and really want to know how an automated system can be budget friendly, then calculate the cost price of your launched campaigns. The time, money, efforts, physical and human resources you invested without being able to track any of them will turn out to be more expensive than investing in an all-in-one solution.
How Does Direct Mail API Works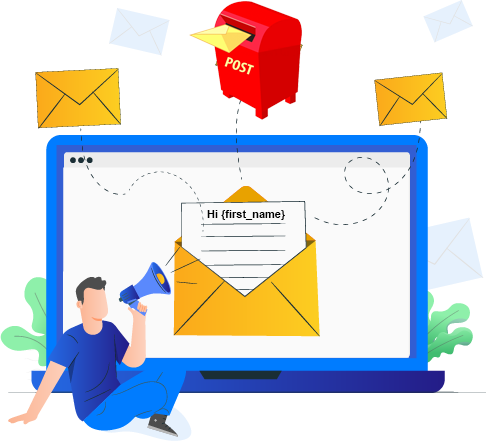 The direct mail API works in the following ways
Integrate your CRM, eCommerce, or enterprise system with the direct mail software.
Fetch all the data – names, addresses, other contact information – from your system within seconds.
Create the customized direct mails viz., letters, postcards, catalogs, brochures, and other types of direct mails.
Set the trigger-based direct mail campaigns in your CRM and automate the entire process with direct mail API.
This process can help you send regular direct mails to your prospects and customers without any interruption and eventually increase your brand awareness, strengthen your relationships with your clients, and revamp your returns.
Features of PostGrid's Direct Mail API
Integrate and launch
Launching direct mails can be daunting when you have to manually do all the tasks. Plus, tedious tasks can also open the door to countless errors that can, sometimes, create massive problems for your brand. Hence, data automation is almost always the best solution. With PostGrid, you can incorporate your CRM, eCommerce, or enterprise system and fetch your customers' details within seconds. It not only saves you time but also helps you maintain your professionalism, which later on turns out to be quite useful for the company's reputation.
Scale any time
Whether you need to send one or one thousand direct mails, on PostGrid, we allow you to launch a direct marketing campaign of any number of mailers. Plus, you can also scale your campaigns at any time without worrying about any of the processes involved. From printing to delivering your exact mailpieces to the right addresses is totally our responsibility.
Send Emergency Letters
Oftentimes, businesses face the need to send emergency direct mails, viz., invoices, query letters, or any other type of direct mails. With an automation tool, like PostGrid, in place, you can send these emergency mailpieces, despite the number, at any time––as we follow no minimum requirement policy.
Customize for Better Engagement
Launching personalized marketing campaigns is no longer a choice; it's a necessity. If you want to outdo your counterparts, sending customized direct mails can go a long way. This approach can help your customers feel valued and trust your brand even more. So, choosing a direct mail API software that makes personalization simple and easy for you is only wise. With PostGrid, you can customize each of your direct mails – even if it's a general invoice – by just setting up the system accordingly from your dashboard. It eventually helps you receive more customer engagement and better response in return.
Easy to use
With PostGrid, you can launch your personalized direct mail marketing campaigns by controlling everything from your dashboard. To get started, create and save the design of your mailpiece, viz., letters, brochures, catalogs, postcards, or any other mailer. Fetch your customers' list from your system by integration, or get a highly targeted list of prospects by providing their demographic details from our system. Once it's done, have your uploaded or fetched customers' details verified with our address verification software. And finally, launch your campaign. (The detailed process is discussed in the later section.
Track and Analyze
When you launch your direct mail promotions using PostGrid, we send you regular notification on the location of your mailpieces. And once they've been delivered to the targeted recipients, we provide you with the full analytical report on your campaign's performance. This way, you can improve your future marketing campaigns and keep or delete the ones based on their performance. It can help you save a tremendous amount of money and time you might otherwise spend.
Integrates with your favourite tech stack & tools
Easily Improve your workflow and automate print & mail by connecting to our integrations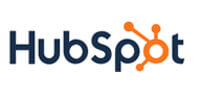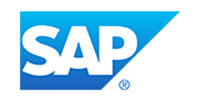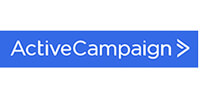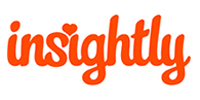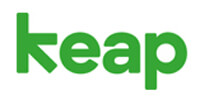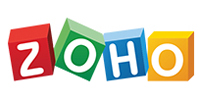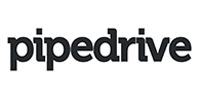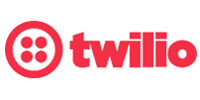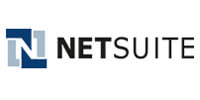 Ready to Get Started?
Start transforming and automating your offline communications with PostGrid
SIGN UP
REQUEST A DEMO