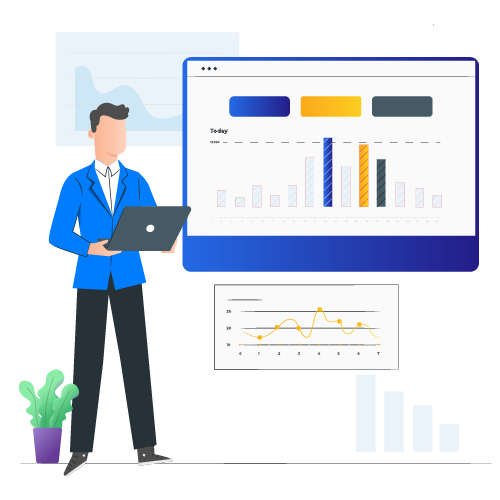 How Do Credit Repair Companies Work And Ensure Effective Credit Report Management?
People occasionally tend to get careless with their credit scores. The funny thing is that it's not always intentional. Sometimes, people are unaware of what went wrong with their credit record. Regardless, most people assume that their credit records are final and, like a broken mirror, can not be fixed.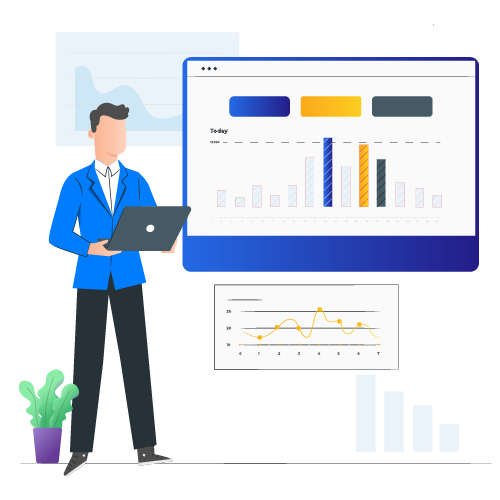 However, that is only partially true. A credit repair company could help its customers sort out their credit records. And it only takes such companies a fraction of the time an average person would take to implement credit repair. But how do credit repair companies work? And how are they so fast with credit repair?
Below, we discuss the concept of credit repair and how credit repair companies help their customers maintain a clean credit record.
What Is A Credit Repair?
A credit repair is a service that allows an entity to hire a third-party credit service provider to remove information from credit reports. The service provider that carries out the credit repair is also called a credit repair/services organization.
People often wonder how do credit repair companies work and how they manage to remove information from credit reports. Credit repair companies work on profit just like any other business organization.
Typically, credit repair companies communicate with the relevant credit reporting bureaus on behalf of their customers. The credit repair company then negotiates a deal with them to remove any negative or incorrect information from the customer's record. It is the short version of how credit repair companies work, but this is just the start.
If an individual or organization finds incorrect information in their credit report, they can raise a legal dispute themselves. Raising legal disputes and correcting mistakes in the credit report can be an overwhelming task for businesses. The way how credit repair companies work makes this credit repair task effortless.
How Do Credit Repair Companies Work?
Above, we briefly discussed credit repair and explained how credit repair companies work. But we still need to understand the process behind a credit repair or how a credit repair manages to remove information from a credit report.
To explain how credit repair companies work, we need to know the process from the beginning. Typically, the credit repair company begins by obtaining its client's credit report from a reliable and relevant source. 
The quality of the credit report can significantly impact how credit repair companies work because it can affect the rest of the credit repair process. Once a credit repair company has the appropriate credit report, it assesses it for inaccurate information.
Some people assume that how credit repair companies work is like magic – that they can make any information from the credit report disappear. The reality of the situation is much different. Correcting errors in a credit report and making false claims are two separate things.
Making false claims on behalf of a client can implicate the credit repair company and its clients in legal actions. Merely identifying errors in the credit report can hardly explain how credit companies work because the error is still in the credit report.
Below, we explain how credit companies work after analyzing a credit report and identifying errors. The credit company reaches out to the source that provided the credit report or the relevant credit bureau. Credit repair companies talk to them on behalf of their clients and sort out the mistakes in credit reports.
Can A Credit Repair Company Fix The Credit Of Its Customers?
Fixing the credit score of an entity is more challenging than fixing a leaky pipe or changing a bulb. There is no quick fix that can magically fix someone's credit score. Suppose any company claims that it can build or fix credit immediately. In that case, it is unlikely that it can deliver on its promise. Why? Because that's not how credit repair companies work in the real world.
As mentioned above, there is a process involved in the credit repair process, and there is no way to bypass it. Typically, how credit repair companies work requires obtaining and reviewing a credit report. Credit repair companies then identify mistakes and errors in the credit report and try to fix them.
There is a limit to how much you can speed up the credit repair process. The best the credit repair company can do is speed up its communication with its clients and credit (report) providers. The core process of how credit repair companies work does not change. 
Some credit repair companies take the extra step of recommending steps to improve their customer's credit. Nothing about the credit repair process and how credit repair companies work is new, and customers can perform these tasks themselves.
However, the credit repair process can often be tedious and time-consuming if an individual or business organization does it alone. The thing about how credit repair companies work is that they are exceptionally fast with their job. As a result, credit repair companies are much more efficient in fixing credit reports than someone with no or little experience in credit repair. 
What Is Credit Repair Organizations Act, And Why Is It Critical For Credit Repair Companies?
Just because an organization claims it can fix credits does not mean it is officially a credit repair company. Suppose someone knows how does a credit repair company work, and is more than capable of fixing credit reports. 
Even under these compelling circumstances, it does not give an entity the right to fix credit as a credit repair company. The Credit Repair Organizations Act or CROA defines a credit repair organization and explains how credit repair companies work and how they shouldn't.
To maintain the official title of a credit repair company, it must ensure compliance with the CROA federal law. CROA guidelines deal with everything a credit repair company does, including the credit repair marketing strategies a company employs
According to CROA, a credit repair company must avoid the following practices to comply with federal law. 
Raise a false claim to a credit reporting agency or advise the client to do the same.

Advise clients to falsify identification to prevent credit information updates.

Charging clients for unrendered credit repair services.

Falsely claiming that they can remove credit information from the client's credit report.
According to CROA, this is how credit repair companies work in compliance with federal law. Besides this, a credit repair company must also notify its clients of the following.
Establish that clients are within their right to dispute their credit report by themselves without a credit repair fee.

Establish that the client has the right to take legal action against the credit repair company in case of CROA violation.

Establish that mistakes may occur even if the credit bureau sticks to textbook procedures.
People must realize that all this is happening behind the scenes of the credit repair process. As a result, they do not understand how does a credit repair company work in the real world. People unaware of the process often imagine some advanced service that can magically remove credit information for a simple fee.
Top #5 Credit Repair Marketing Ideas
There are many misconceptions among the public about how credit repair companies work. Most people are unaware of the restrictions a credit repair company has in its marketing and communication efforts.
It is not easy for a credit repair company to pitch its marketing campaigns with restrictions. Here are some credit repair marketing strategies that can optimize the results for a credit repair company.
#1 Use Social Media For Building Brand Reputation And Trust
One of the best credit repair marketing strategies is to use social media as a primary channel for building brand reputation and trust. Credit repair companies often need to pay more attention to the value of social media in promoting their business.
Only a few communication channels let you humanize your credit repair business. And the best part is that you don't have to spend even a penny to access and use social media channels for credit repair marketing.
Utilize Multiple Social Media Platforms
You can effectively reach a much broader audience with a credit repair marketing strategy that uses multiple social media platforms. Moreover, you can gain access to potential new customers based on their preferred communication channels.
Use every social media platform, from Instagram to LinkedIn, to effectively reach your target audience belonging to all demographic sections. The more social media platforms you use, the more people see your credit repair marketing efforts.
You should maintain a consistent social media presence across the different platforms to interact with your audience. Since you don't require physical credit repair marketing material for this, it should be relatively easy to do.
Hashtag Research 
Leading credit repair companies use hashtag research as an effective way to increase their marketing results. Credit repair marketing on social media may seem simple enough for someone who regularly uses social media.
But if you are entirely new to social media, you may face a learning curve. You can use the simple approach where you type in a hashtag on Instagram and wait for suggestions. Or, if you want to take a more targeted credit repair marketing approach, you can use advanced tools for hashtag research.
Some of the popular hashtags related to credit repair include the following.
#creditrepair
#creditrestoration
#creditrepairservices
#creditrepairagent
#creditrepairspecialist
#creditreport
#creditrepairtips
Etc.
With a social media platform like Instagram, hashtag research is relatively easy. You can find all the hashtags you need using Instagram's autocomplete feature and even figure out related hashtags. But not every credit repair marketing strategy is as simple as this.
Post Videos And Blogs
For your credit repair marketing material in social media, you should primarily opt for videos as they are more engaging than blogs. If your company is small and producing fresh video content is too expensive, you can always go with blogs.
Using videos or blogs is an effective way to grab the user's attention and pitch them your credit repair marketing offer. You can notice corporate giants use this strategy relentlessly because of its high effectiveness.
#2 Use Printed Medium For Credit Repair Marketing
It may seem odd to talk about printed media for marketing in this digital age. But the truth is that people are too familiar with digital marketing now. Printed media is one of the best ways to implement credit repair marketing campaigns because people tend to trust them.
It is not easy to trust a brand that is exclusively online. Getting published or featured in a reputable newspaper, magazine, or print media can do wonders for your credit repair business. Such credit repair marketing strategies can immediately give your company credibility and boost the audience's trust in your brand.
Direct Mail Campaigns
Getting featured in a reputable newspaper or magazine is challenging, and buying an ad space can be expensive. The most convenient alternative is direct mail API for credit repair marketing campaigns. Direct mail marketing is highly effective, and its response rate can be as high as 4.4%.
The best part is that you no longer have to sit around drafting marketing materials and personalizing them – all thanks to automation. With direct mail automation software like PostGrid, you can fully automate the production of credit repair marketing materials for your business.
You can send all sorts of printed marketing materials using an advanced system like PostGrid, such as-
Brochures
Personalized postcards
Leaflets
Business letters Etc.
Although credit repair marketing materials like brochures are not technically publications, they can still impact customer trust. Also, PostGrid provides features such as mail scheduling and triggered mail. It automatically allows you to send bulk mail to your customers without delays.
Local Newspapers And Magazines
Establishing trust is not exclusively possible by getting featured in top-tier publications like the New York Times. You can also focus your credit repair marketing efforts on local channels such as the local newspaper or weekly. It is a great way to capture the attention of audiences living in a local area.
It is easier to feature your credit repair company in local publications. Regardless of the size, your purpose for using print media remains the same. Print media allows you to use credit repair marketing to position your brand ahead of the competition.
It is also important to note that publishing informative pieces in the local newspaper is common. You do not need to be shy or hold back from contacting your local publications. Moreover, this credit repair marketing strategy helps you build a relationship with local publications that become an integral part of your local community.
Also Read: Direct Mail to Maximize Credit Unions Marketing Efforts
#3 Use SEO Best Practices To Improve Website Visibility
Yes, SEO still makes this list because whether you like it or not, how well you rank in search engines matters. Improving your website's visibility in search engines like Google and Bing would be best. Formulating an effective SEO strategy for your credit repair marketing efforts differs from any other digital marketing strategy.
Suppose you already have a working knowledge of SEO. It should be relatively easier to implement SEO best practices for your business. Alternatively, you can also consider buying Google Ads. But it can significantly affect your credit repair marketing budget.
Boost Organic Traffic
Did you know that over 90% of web search volume comes from Google? Yes, that's a massive number. But on the bright side, it reveals the high scope for generating organic traffic to your credit repair company. Creating organic traffic should be one of the primary goals of your credit repair marketing efforts.
It is always best to generate organic traffic for your credit repair company. Implementing Google Ads and similar methods to generate traffic can significantly affect your credit repair marketing efforts.
With organic traffic, you don't have to worry about that. Furthermore, organic leads are often high-quality leads and are easier to convert. No matter how you look at it, an optimized SEO strategy is a must for your credit repair marketing efforts.
Here are some quick tips to help you implement SEO best practices for your credit repair marketing campaigns.
Publish fresh and quality content that is helpful to your target audience.
Ensure the header and title tags are SEO-friendly.
Include relevant internal links and reliable external links.
Track and analyze your SEO efforts via tools like Google Analytics.
Boost your website speed via Google Page Speed Insights.
Use Google My Business Profile For Local SEO
You may not be familiar with Local SEO yet. As the name suggests, Local SEO helps businesses increase their online visibility in local Google searches, including Google Maps results. It is an efficient credit repair marketing idea because almost half the Google searches look for local results.
Moreover, the nature of credit repair companies is such that the customer prefers a local one they can trust. Here is how Local SEO is so critical for credit repair marketing efforts. Whenever a prospect search for nearby credit repair services, they often use keywords like "near me" or a location term.
Unsurprisingly, Google finds the most qualified search results rich with local results matching the user's search query. You can notice that the search results contain a section between the paid and organic results, which shows all the local companies, including their location data. Gaining a place in this local section can help your credit repair marketing efforts and generate new leads.
#4 Use Online Citations To Attract Local Customers
The credit repair marketing strategy we discussed above attracts local customers via search engines like Google. But that's not the only way you can accomplish it because you can also use citations. A citation is an online reference to an organization or business. Citations typically include the following details.
Name
Address
Phone number
Sometimes, citations can also include business reviews, a map, and a link to your website from an external website or source. Citations are an excellent addition to your credit repair marketing efforts because it helps you build brand awareness and establish authority over your niche.
Improve Domain Authority
One of the best things about having online citations for your business is that it helps you improve your domain authority. The domain authority pertains to the quality and authoritative backlinks you have to your website.
How is this relevant to credit repair marketing strategy? The more backlinks you have to your website, the more visibility to Google. You can also say that the domain authority brings Google's attention to your website and establishes itself as an expert.
Directory Types
Your credit repair company can appear in two types of directories: general and industry directories. The general ones are directories like Yelp or Bing's Places for Business. Practically any business can find a place in a standard directory, making it easy for you to implement credit repair marketing efforts.
Things are slightly more complicated when it comes to industry-specific directories. For one thing, you are directly competing with your competitors in the credit repair directory. And it's not easy to get picked by the target audience unless you have stellar records. But on the bright side, credit repair marketing is more effective in this directory because of high-quality leads.
#5 Use Content Marketing 
Content marketing continues to be one of the best ways to enhance your online presence. No credit repair marketing material is more desirable to your audience than relevant content. As they rightly say, "Content is King," and the better content you have, the better your chances of conversion.
Blogs Still Work
Some of you may, by default, think of video content upon reading content. Although videos are all the hype today, nothing can beat a quality blog. The fact that you are reading this blog right now proves the relevancy of blogs. It is advisable to use relevant and well-researched blog content as a part of your credit repair marketing strategy.
You don't want us to tell you that blog content is far easier to produce. There is no need for special software and excessive time for creating blogs. More importantly, it works perfectly with your SEO efforts and generates better results for your credit repair marketing efforts.
Ready to Get Started?
Start transforming and automating your offline communications with PostGrid
SIGN UP
REQUEST A DEMO