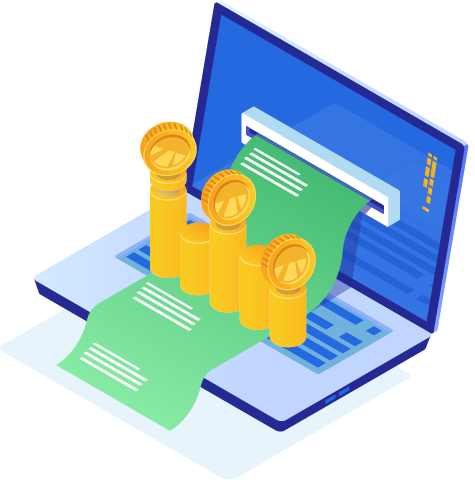 Certified Mail Tracking: How to Track Certified Mail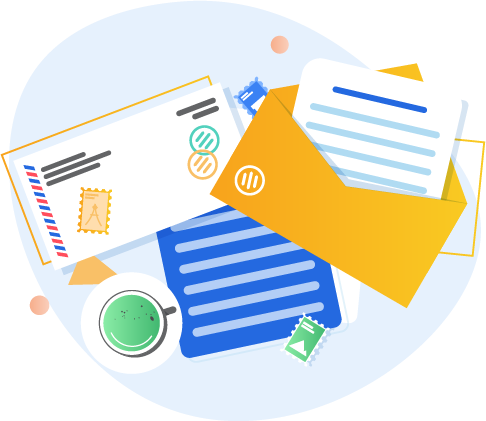 What is Certified Mail?
Certified mail is a postal service offered by the USPS for benefiting senders by providing them security, validity, and legal proof of delivery. All certified mails are allotted unique 20-digit tracking numbers. After you send certified mail, you will receive a mailing receipt that can be stored as proof that your mail was sent. Moreover, one of the delivery options for certified mail requires the recipient to sign a document for receiving the mail. This signed copy is sent to the sender as a delivery confirmation document. The USPS provides all these features under the certified mail option for a fee.
Many people confuse certified mail with registered mail. Both of these types of mail allow the sender to get a mailing receipt and request delivery confirmation. Registered letters are handled separately from ordinary letters and recorded at every phase of the delivery process. On the other hand, certified mailings are handled just like ordinary mailings. If you want to know how to track certified mail USPS, keep reading further.
Advantages of Using Certified Mail
If you are wondering why you need to use certified mail, here's why:
Capturing Attention
People are likely to check certified documents first from among all the mails that they receive in their mailbox. Certified mail is treated with importance and care, making it a good way to attract people's attention. It is the most noticeable form of mail.
Storing Records
The USPS stores records of certified shipments for up to 2 years from the date of mailing. This step facilitates record-keeping, which is mandatory for a lot of regulated industries like finance. You can select between physical and electronic mail receipts as both are identified by law.
Checking Status
With the tracking number provided, you can check your shipments' exact location through the USPS website. You can also know the number of days taken to complete the delivery and the status of all the delivery attempts made. Learn how to track certified letters for checking mail statuses in real-time in the "how to track certified mail" section below.
Assuring Security
Certified mail is a secure, accurate, and reliable means of mailing your documents and parcels. If anything goes wrong at any stage of the delivery process, you can notice it immediately and take the necessary steps to handle the situation.
Mailing Flexibly
When it comes to flexibility and versatility, certified mail works great. It can boost your first class or priority mailings and combine several add-ons altogether for advanced tracking and fast delivery. In short, it can suit all your mailing needs.
Sending Legal Documents
Mostly, people send their legal documents or other critical communications through certified mail. It's not confirmed if it's needed legally or people use this option as a method of safe mailing.
Also Read:
Possible Ways to Mail Legal Documents Securely
Dealing with Disputes
A lot of disputes arise due to disagreements on whether a billing mail was delivered. Certified mail can safeguard you against such disputes and help you deal with them easily. You can also legally sue someone by presenting the signed return receipt as evidence.
Sending Expensive Items
Expensive shipments need to be taken care of and shipped with extra precautions. Tagging them as certified mail can help you ensure the safe and accurate delivery of your expensive parcels.
How to Send Certified Mail
Can you track certified mail? Yes, but before that, you need to know about how to send certified mail. Individuals or businesses that want to send certified mail can visit their closest post office. You need to get a PS form numbered 3800. This form is made up of two parts: the barcode and the certified mail receipt. The barcode needs to be attached to the top of your envelope near the sender's address. It contains the 20-digit tracking number. The receipt is given back to you as mailing proof. After completing these steps, you can handover your letter to the post office for mailing.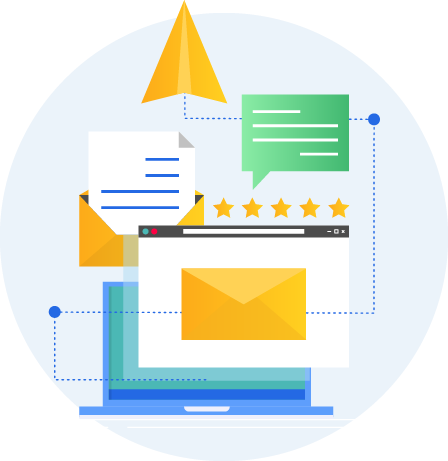 Extra services include a certificate of mailing that states the date when your mail item was submitted to the United States Postal Service. Premium tracking and signature confirmation are also extra services that you can avail of paying an additional cost. The signature confirmation feature allows you to get details on the date and time of the delivery attempt. Premium tracking provides a complete tracking history of your certified mail that is not available otherwise.
Other ways to send certified mail include printing your own certified mail labels and sticking them to your mails. You can then submit these envelopes or parcels to the post office or drop them in the post box. Another option is to purchase certified mail envelopes, on which you can print the sender's and receiver's addresses. The USPS approves of this type of envelope. You can save a lot of postage by automating the process of sending certified mail. The certified mail labels or envelopes can be purchased online, and the mails can be sent using automation, making tracking easier, which answers your question of how to track my certified mail.
How to Track Certified Mail?
Tracking is the most important characteristic of certified mail. So let us understand and learn how to track the certified mail you sent. The USPS uses a system of electronic tracking and special codes to inform you about your certified mail status.
To track a certified mail shipment, you can visit the USPS website and select certified mail tracking.
Enter the complete tracking number in the field and click on the "track" button.
You can enter a maximum of 35 tracking numbers at once. All the numbers should be separated using commas.
Once you follow these steps, a list of delivery statuses will appear on your screen, stating every individual shipment report.
If your mails are not delivered yet, the current location of your shipment will be shown. Certified mail is handled as ordinary mail and is processed at several stops before delivery.
If the results don't show up, try entering the tracking number again. Bulk tracking is still not available on the USPS website. You can use an automation tool like PostGrid to send your certified mail and get timely tracking information for the same. Many different websites let you know how to track certified mail receipt and enable you to track right there. PostGrid can help you track your certified mail letters and parcels in bulk.
For offline tracking, you can contact the USPS office with your tracking numbers. You can also send an SMS to a number provided by them or download a mobile application to track your certified mail. Fortunately, you no longer need to worry about the question: how can I track certified mail? All these tasks can be made easier and streamlined in one place using a print and mail automation platform like PostGrid.
Delivery Options for Certified Mail
There are several delivery options to choose from. You can select your certified mail services according to your requirements.
Delivery without a return receipt
The postal worker is free to deliver your mail to anyone present at the mailing address. There is no signature required at all. The item is scanned and marked as delivered. Even if a signature is taken, it is stored by the USPS and not sent to you. Moreover, this signature need not belong to the intended receiver.
Delivery with a return receipt
If you choose to attach a return receipt to your mail item, it will become mandatory for the recipient to sign and date it. After the delivery completion, this return receipt or "green card" is mailed back to you. In the case of online return receipts, the signature is taken electronically and emailed to you.
Also Read:
How to Return Mail to Sender?
Return receipt after the delivery
If you did not opt for getting a return receipt at the time of sending the certified mail piece, you still have the option to get one for up to 2 years. Since the USPS stores the delivery records for two years after mailing an item, you can ask for a return receipt during that time.
You can select between first-class and priority mail options to deliver your certified mail. This step determines the delivery timeframe for your shipments.
Why Do People Need Proof of Delivery?
After knowing how to track certified mail USPS, it is sensible to know the reason why so many people use certified mail. Certified mail is used by:
Businesses
Individuals
Law firms
Tax authorities
Government organizations
Banks and financial institutions
Healthcare service providers
Many other types of businesses and institutions.
Reasons why people need proof of delivery, include:
To avoid situations where the recipient denies receipt of the mail
To Serve notices to the opposite party during legal disputes
To get in touch with someone who is not responding
Completing the responsibility of sending a mail by a specific date
Sending invoices to clients for completing payment
Certified mail provides security to the sender and their mail. It is an excellent way to record a mail delivery for various compliance, financial, and transactional reasons.
Notice-Left Forms
If the sender of a certified mail piece has not requested signature confirmation, the delivery person will simply scan the code and drop the parcel. However, in case a signature is required, the mail service needs to deliver the mail to an adult and take their signature. Sometimes, there is no one available at an address to receive the mail, or there is no adult around at the time of delivery. In this case, PS form 3849, also known as a notice-left form, is dropped in the receiver's mailbox. With the help of this slip, the receiver can either retrieve the mail from the post office or request them to attempt delivery again at a time suitable for both parties. These slips are used for all kinds of mail and not just certified. However, they can let the receiver know that it's certified mail. After dropping off the notice-left form, the certified mail is held for 15 days by the post office. If the intended recipient does not claim it, it is returned back to its sender.
Informed Delivery
Senders want to know how to track certified letters, whereas receivers wish to know who is sending them mail. The USPS started including an additional field in the notice-left forms from 2018. This field contains the sender's name, enabling you to know the mail details beforehand. At some places, USPS offers a feature called "informed delivery," wherein recipients are notified about their incoming mail, along with a picture of the outer part of the envelope.
Using Print and Mail Automation for Sending and Tracking Certified Mail
In this blog, we've cleared all the doubts regarding tracking certified mail and its receipt. However, one important thing to be considered while sending and tracking certified mail is using automation. By doing so, you can skip the parts where you have to visit the post office, visit the USPS website for tracking, and wait for receiving the proof of delivery.
PostGrid's direct mail automation platform can help you to send certified mail online without going anywhere. You can purchase and apply certified mail labels online and make your mail items ready to be sent. Other than certifying your mail, we can even draft and print your documents from scratch. Talking about certified mail tracking, you can access all the details regarding your mail and the delivery process through a single dashboard. Additionally, all the return receipts are stored with us forever and are downloadable at any time. The USPS website allows you to track only up to 35 certified mail pieces at a time. With PostGrid, you can view your bulk mailing's delivery statuses all at once and without putting any manual effort to enter the tracking numbers accurately. There is also no need to attach the barcodes manually.
PostGrid's direct mail automation platform allows sending and tracking of any number of certified mail. Automate everything from addressing envelopes and attaching certified mail barcodes to entering the tracking numbers to check statuses.
Ready to Get Started?
Start transforming and automating your offline communications with PostGrid
SIGN UP
REQUEST A DEMO