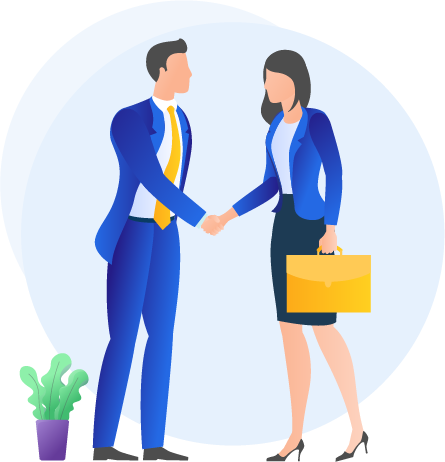 Postage to Canada: Cost of Postage from the US to Canada
The Canadian market is known for its wide customer base, well-spread internet access, and other features that make it an excellent choice to sell your products and services. Thousands of eCommerce sellers, small business owners, and large corporations in the US have entered the Canadian market. Canada provides the easiest market for US sellers to enter and start selling. This trade between the two countries has been going on for decades with the help of the USPS and Canada Post, both of which are among the most popular postal organizations across the world. The postage from the US to Canada is relatively cheaper as compared to postage to other countries.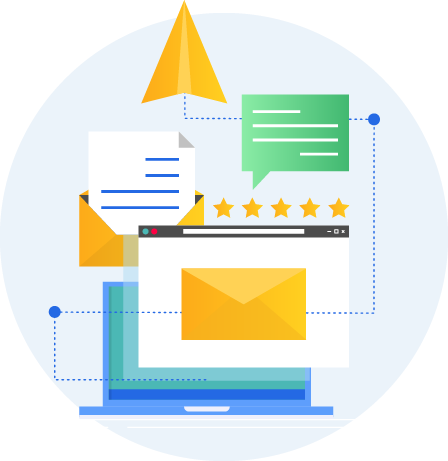 Calculating the cost to mail a letter to Canada is an integral part of the overall mailing process. The amount of postage depends on a lot of factors like the weight of the letter or parcel, the delivery time, and the exact destination. It also depends on the post office where you are dropping off your mail items. The distance between the origination and delivery points is one of the most important factors to determine the postage.
However, initially, the rates will be calculated upfront according to the package's weight and the mail option you choose. The dimensions and form of your package are also important to be noted for calculating the postage. The postage rates to Canada are pretty much the same as compared to the postage rates to the US offered by Canada Post.
Canada Postage Rates and Mailing Options
The USPS offers several mailing options for mailing various types of items like letters, postcards, large envelopes, gift boxes, and other things. With every different mailing option – the delivery timeframe, tracking services, and postage rates change.
Moreover, the rates are different under different mailing programs.
For high-volume or bulk mail, the USPS has offered the "Commercial Plus" pricing program that allows bulk shippers to avail themselves of highly discounted postal charges.
Shippers should meet the designated number of mail items or enter into a contract with the USPS named the "Customer Commitment Agreement" – for qualifying for this program.
Similarly, the USPS also offers a program named "Commercial Base" for customers who purchase and use shipping labels and stamps from an online provider. The pricing under this program is always much more affordable than the post office's retail prices.
With effect from 24th January 2021 – the USPS has announced new rates for nearly all the mailing options available to them. These prices are slightly higher than before and are approved by the concerned authorities. The USPS does not charge extra for residential delivery, Saturday delivery, or fuel.
Find below the different USPS mailing options along with the delivery time and postage rates to Canada:
1. Global Express Guaranteed
The USPS's global express guaranteed mailing option is the fastest mail option available for mailing to Canada. It takes around 1 to 3 business days to deliver your mail internationally. In fact, an overnight delivery option is also available for mailing to many locations across Canada.
The cost to mail a letter to Canada through global express guaranteed starts at $67.80. It offers to track all the destinations and includes insurance of up to $100. The postage from the US to Canada using this mail option starts at $64.41 if you are a customer availing of the commercial plus or commercial base program. The prices are variable according to the weight, size, shape, and distance to be covered. A date-specific delivery is assured with an upfront money-back guarantee.
Also Read:
How to Speed Up Direct Mail Delivery
2. Priority Mail Express International
Being one of the most used mailing options, the priority mail express international service is highly reliable and fast. The postage to Canada, using this option, is determined by the weight of the package. Your mail will be delivered within 3 to 5 business days – which is the second-fastest delivery timeframe to mail something to Canada. The rates start from $45.95 for packages up to 4 pounds for mailing through the post office. The dimensions of the package should be 12.5″ x 9.5″.
For commercial base and commercial plus pricing, the rate starts at $42.85. All flat-rate envelopes to be sent using priority mail express international are charged in the same way as other packages. The USPS offers a free mail pickup service and includes free tracking with specific delivery options available.
3. Priority Mail International
The priority mail international option is cheaper than the priority mail express international option because of the increase in the number of days for delivery and the tracking options.
Typically, postcards, letters, and flat-rate boxes are sent to Canada using the priority mail international option. The delivery can take place between 6 to 10 business days. There is free USPS tracking available, but without the estimated delivery date and specific delivery services. The postage from the US to Canada under this mail option starts at $36.35. This postage is all set to be increased to $37.60, owing to the price changes announced by the USPS. The rate offered under the commercial base and commercial plus pricing programs is $34.53.
4. Priority Mail International for Flat Rate Envelopes and Boxes
For sending flat-rate envelopes, the postage rate is $26.90. The delivery timeframe and the tracking service are the same as other priority mail international parcels. The flat rate letter postage to Canada drops down to $25.55 for customers availing of pricing under the commercial base and commercial plus programs.
With effect from 24th January 2021 – the rate for sending flat rates envelopes using priority mail international is going to increase to $28.50.
All sizes of flat rate boxes can be sent using the priority mail option with the same delivery time period of between 6 to 10 days. However, the rates for every size are different and depend on the weight.
Mailing a small flat-rate box will cost you $27.90, which drops down to $26.50 for the commercial base and commercial plus customers. This postage to Canada will be increasing to $29.55 as per the new rates for 2021. Some accessories, small electronics, and brochures are considered small flat-rate boxes.
For all medium-sized flat-rate boxes, the postal charges amount to $51.55, which will be increased to $54.65. For pricing under the commercial plans, the rate is fixed at $48.95, which is also likely to increase from 24th January 2021. Things that are considered medium flat-rate boxes are shoes, AV equipment, clothes, office supplies, and small electronics.
If you need to send a large flat rate box, you need to pay the postage of $67.05, which will see a hike of $4 – making the priority mail international rate for large flat rate boxes rise to $71.05. The prior rate for commercial plans is $63.70, again, which is likely to increase. Laptops, board games, and several other large-sized items come under this category.
5. First Class Mail International
Letters, postcards, and flats can be sent through the USPS's first-class mail international option. There are certain weight and size guidelines to be followed for mailing letters and postcards. Any item that crosses the size and weight limits cannot be sent through first-class mail international. This mailing option provided by USPS is the most affordable option for both domestic and international mailing.
The US postage rates and postage to Canada under first-class mail are affordable. Marketers commonly use this option for direct mail marketing. The USPS takes around 7 to 21 days to deliver mail through first-class mail international. The rate for sending a postcard or letter is merely around $1.20 – which is the cost to buy one global forever stamp offered by the USPS for international mailing. Flats are charged $2.40 as they require two such stamps.
6. First-Class Package International
First-class package international postage rates to Canada offer affordable pricing to mail lightweight packages. However, it is needed that the package's weight is not more than 4 pounds, and its value does not exceed $400. There is free tracking offered for select countries like Canada. The first-class package international service also includes electronic delivery confirmation for shipping to select countries. The postage to Canada under this mailing service starts at $12.25.
For commercial base and commercial plus customers, the rate starts at $11.64. If you want to send products that weigh above 4 pounds, you can use airmail m-bags. The rate for sending mail with airmail m-bag packaging starts at $51.50. The delivery timeframe for the same varies according to the destination. The maximum weight that is allowed to use the airmail m-bag packaging for availing the first class package option is 66 pounds. You can easily send bundles of journals, magazines, catalogs, books, directories, and newspapers using this option.
For selecting from among the various mailing options, you need to determine your package type first. The USPS determines every size and shape of mail differently and has categorized it according to its weight and dimensions. The mailing option that you also select majorly depends on the delivery time. Most direct mail marketers determine the required timeframe for campaign completion before selecting the type and size of their direct mail. This step is done to be in control of the postage to Canada and the delivery time.
The USPS weighs all your mail items in ounces. They weigh it using a scale at their office. Hence, if you have a kitchen scale, you can weigh your mail beforehand and get an idea of Canada's estimated postage rates.
Postage Stamps to Mail to Canada
The postage rates from Canada to the USA are also cheaper than mailing to other countries. For sending anything from the US to Canada, you need to attach the required stamps to your mail. Without the required number and value of postage stamps, you cannot mail anything.
The USPS offers global forever stamps to mail internationally. If you want to use domestic stamps, you need to use enough stamps to cover up the value required. The easiest way to send a postcard or a letter to Canada is by using a global forever stamp that costs $1.20.
Unlike other destination countries, mail to Canada enjoys the buy one get one free offer on global forever stamps for up to 2 ounces. Anything above 2 ounces is charged at the usual rates.
The number of stamps needed to be attached to your mail completely depends on your package's weight. You can weigh your envelope or package on a kitchen scale and add the number of stamps accordingly. The number of stamps should altogether make up for the required value required for that particular weight.
For sending envelopes of 1 and 2 ounces to Canada, you can buy one global forever stamp worth $1.20. Instead, you can use three domestic forever stamps costing $1.65 together, where you will have to overpay $0.45. Ideally, postcards and letters that fall under the required dimensions are sent at these rates. It should be noted that square envelopes are nonmachinable items and cost you an extra $0.21.
For 3 ounces, there is one $1.20 global forever stamp, one 35 cents postcard stamp, one 10 cents stamp, and two 2 cents stamps required which makes the total cost $1.69. Elsewise, you can overpay $0.71 for buying two global forever stamps at $2.40. Another way to go with it is by paying an extra $0.51 rather than purchasing four domestic forever stamps costing $2.20 altogether.
Mail items that weigh more than 3.5 ounces are considered flats. The starting rate to send a flat envelope to Canada is $2.40 and requires two global forever stamps. The maximum thickness of the item should be 0.75″. The dimensions of flats should at least be 6.125″ x 11.5″ and should not exceed 12″ x 15″.
For mail weighing 4 ounces, you can use two global forever stamps, one 10 cents stamp, one domestic forever stamp, and one 1-cent stamp – totaling the postage to Canada to be $3.06. Alternatively, you can use three global forever stamps or six domestic forever stamps by overpaying $0.54 or $0.24, respectively.
Mail weighing 5 ounces is required to have stamps worth a minimum of $3.28. You can use two global forever stamps, two 15-cent stamps, one 2 cents stamp, one 1-cent stamp, one domestic forever stamp, and two 15 cents stamps for additional ounces. Three global forever stamps or six domestic forever stamps can be used alternatively.
For mail weighing above 5 ounces:

6 ounces ($3.50)
7 ounces ($3.72)
8 ounces ($3.94)
9 ounces ($5.03)
10 ounces ($5.03)
11 ounces ($5.03)
12 ounces ($5.03)
13 — 15.994 ounces ($6.12)
The amount in brackets above indicates the minimum value of stamps required for that particular weight. You can add different combinations of stamps to come up with that value to mail an item of the respective weighted item. The maximum weight allowed is 15.994 ounces.
You can easily buy stamps from your local USPS office or through their website. For an entire sheet of stamps, there is up to a $1 charge for shipping. Many local banks also sell postage stamps.
Individuals and companies can also purchase these stamps from Walmart or Amazon. However, USPS provides these stamps at the cheapest rates. Stamps should be attached to the upper-right corner of your mail. All the stamps are typically placed in a row, next to each other. However, the USPS also approves your mail if this line goes to further lines – when a lot of stamps are used.
Taxes and Duties
Like most countries across the globe, Canada imposes some taxes and customs on imported products. You should communicate these taxes to your clients or customers, in order to avoid any surprises during delivery. These taxes are levied on mostly all imported items, and the rates might be different depending on the type and weight of the product. Restricted items are taxed differently than other items.
The GST (Goods and Services Tax) is the first type of tax levied on imported goods. It is a 5% federal tax levied on products sold to Canadian buyers for domestic use. Some Canadian provinces levy the HST (Harmonized Tax) for combining the general sales tax and the provincial sales tax.
Provinces that do not charge HST – charge a different type of duty named the PST (Provincial Sales Tax). The PST rate ranges between 5% and 9.75% and is different for different provinces in Canada.
Other than the taxes and duties mentioned above, your Canadian customers need to pay some tariffs. Tariff rates are completely dependent on the country of manufacture and not on the country of purchase.
NAFTA has waived all the tariffs for products manufactured in the US and shipped to Canada. However, if the products you are mailing originated outside the US, your customers are needed to pay the required tariffs.
Hence, even though letter postage to Canada is cheap, make sure to check the tax and tariff rates. The USPS provides all-inclusive rates that allow you to send your direct mail without worrying about these things.
How to Address a Mail to be Sent to Canada
Addressing mail that is meant to be sent to Canada is similar to the addressing process for domestic mail, though there are a few exceptions. Canadian addresses are pretty similar to US addresses and share some common traits. But, Canada uses postal codes instead of ZIP codes and requires the country name to be mentioned below the address. On the contrary, US addresses do not require the country name to be mentioned at all.
The top two lines of the mailing address are similar to the US addresses
The recipient's full name comes on the very first line with a suitable prefix such as "Mr.," "Ms.," or "Mrs.," similar to the US address format
Use block letters only for the entire address. The street name and address should make the second line
The city, province, and postal code make up the third line. Use the province's abbreviation and not its name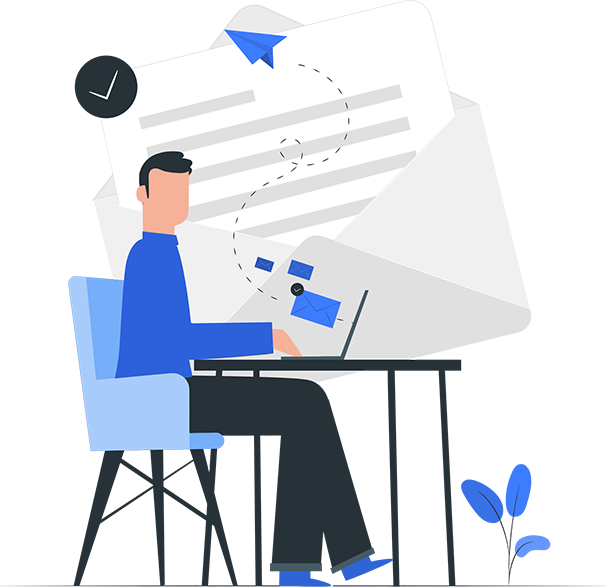 The postal codes in Canadian addresses are alphanumeric digits made up of 6 characters. You can mention the city name in full, e.g., OTTAWA. You need to mention the word "CANADA" below the postal address, so your Canadian address's last line should always have this line. Nothing is supposed to be written below the country name. The recipient's address comes in the center of the envelope. All the postage stamps are affixed in the upper-right corner.
Place the sender's address in the upper-left corner of your envelope. Make sure to include your or your company's name in full. You need to mention the street address, city, state, ZIP code, and country name in the address. US addresses usually do not have "USA" written on their addresses.
But, while sending a mail to Canada, you are required to mention the country name on the last line of the address – for both the recipient's and the sender's addresses.
Sending Postage From the US to Canada
Straight out of the gate, you must understand that sending mail and postage to Canada From the US and vice-versa is as easy as sending letters across the town or state in the country.
Somehow, the process tends to unfold similarly to what you are used to within the US. Also, with only a handful of differences- Yes, the ones that we are about to break down for you in just a moment.
One thing you should know is that every direct mail asset sent to Canada is an international delivery. It means that you are somewhere sitting down and looking at international shipping rates, even if your postage does not have to go that far.
Yes, it also means that you have to pay international postage even if you reside somewhere near the Derby Line (Vermont, a small town near Québec, Canada). The fact is, residents of Derby Line have neighbors across the street that are residing in Canada. And, any mail sent across that border will include international prices per postage.
Let us now dig a little deeper into finding a way to mail and how much USPS shipping to Canada costs.
Looking into USPS Rates To Canada
Below is what you will have to pay when mailing A Letter To Canada:
| | | | |
| --- | --- | --- | --- |
| Mail Class | Delivery Time (Business Days) | Price | Tracking |
| Priority Mail Express International | 3 to 5 days | $45.95 | Included – date-specific delivery. |
| Priority Mail Express International (Envelopes) | 3 to 5 days | $45.95 | Included-  date-specific delivery. |
| Priority Mail International | 6 to 10 days | $37.60 | Included |
| First-Class Package International Service | 11 to 20 days | $14.25 | Included for select countries |
Source: https://www.stamps.com/usps/shipping-to-canada/
Now that you know the USPS Rates To Canada. Let us now step ahead to understand how to ship letters, parcels, and more to Canada in a better way.
How To Send A Letter To Canada From the USA?
A pro tip to start with- the US Postal Service website can provide you with various international postage prices that can help you determine the rate of your package. Or, you can opt for a tool like PostGrid and Print or even mail at quite an affordable price. Whatever it is, the choice is entirely yours!
If you wish to go with the first option, here is what you have to do:
Select a Method to Ship Your Mailpieces
Select a package or settle on a flat-rate box or even the envelope. The flat-rate postage service costs a little more. However, it also provides you with special handling for your postage from the US to Canada.
Express Mail International Flat Rate Envelopes or Priority Mail International Flat Rate Envelopes offer a delivery speed between Express Mail and first-class mail. But, if you opt for the PostGrid guarantees service to deliver your package within 2 SLA days.
Measure The Weight of your Package
If you have an accurate scale at home, you can make an educated guess as to how much your package weighs. However, the US Post Office is the final judge as to how much your postage weighs. The direct mail assets are charged by ounce depending on the weight at the post office.
Add-on the Special Services, if Required
Always, start by determining if you need additional services. The services may cost you somewhere around $1.45. Also, it can cost at least $16.00 to send a letter or postage by registered mail.
If you choose registered mail, you will receive a tracking number and barcode, which is scanned on the way to delivery. The PostGrid tracking system, on the other hand, works hand-in-hand with USPS. Moreover, it allows you to track packages all at very affordable rates.
Buy and Employ Postage
Buying postage online for domestic mail can help you save oodles of money, but the same discounts don't apply when mailing a letter to Canada. However, you will still be able to ship directly from your doorstep without having to stop at the post office when you purchase and print your postage online.
Mailing a Letter To Canada From Post Office
Moreover, postal workers can advise you whether there are any customs restrictions in the country where you're mailing that package and explain how you can comply. As a result, your package will not face any delay in transit. For example, you are not allowed to send alcohol through the US Postal Service. As a result, the authorities will reject your package with a label even if there is no alcohol included in the same.
You can then choose the mailing service you want to use after you have settled your rate. In general, if you want the postage to arrive anytime sooner, you will have to pay more depending on the package's size and weight. Basic shipping to the US costs around $2. There are usually three shipping choices:
Six to ten business days
Three to five business days
One to three business days
It would be more expensive if you opt for the second two options.
You can use the tracking number to keep track of your shipment until it reaches the destination if provided. Additionally, you can add a tracking number for an additional fee if not included in the standard shipping. A registered mail service lets you confirm receipt of mail once it arrives with a stamp and signature.
PostGrid Over Conventional Services For Sending Postage To Canada From the US
PostGrid helps you automate your direct mail campaign. It might be the right option for you if you plan on sending bulk mail pieces or are looking for a cheaper alternative to the postal service.
Also, the tool works hand-in-hand with USPS to manage, ship, and deliver mail efficiently. Using PostGrid, you can send letters, checks, invoices, and more without needing a printer or visiting the post office.
Lastly, one of the worth considering aspects of using PostGrid is that you can send your mail almost anywhere at a price up to 60% lower than other traditional mailing services. Also, you can send your direct mail pieces at any point in time and anywhere around the globe without worrying about the hassles of doing it manually.
The Bottom Line
The letter postage to Canada is comparatively very low compared to the postage from the US to Canada. The only other country where the USPS ships mail items at about the same prices is Mexico. Moreover, the delivery time is also almost the same. It is because both these countries are quite near to the US and fast deliveries are possible. You can visit the USPS website anytime to get in-depth information on every type and size of the mail.
Print and mail letters, bank statements, postcards, brochures, checks, and any other mail item anywhere and anytime using PostGrid's direct mail automation platform and direct mail API.
Ready to Get Started?
Start transforming and automating your offline communications with PostGrid
SIGN UP
REQUEST A DEMO