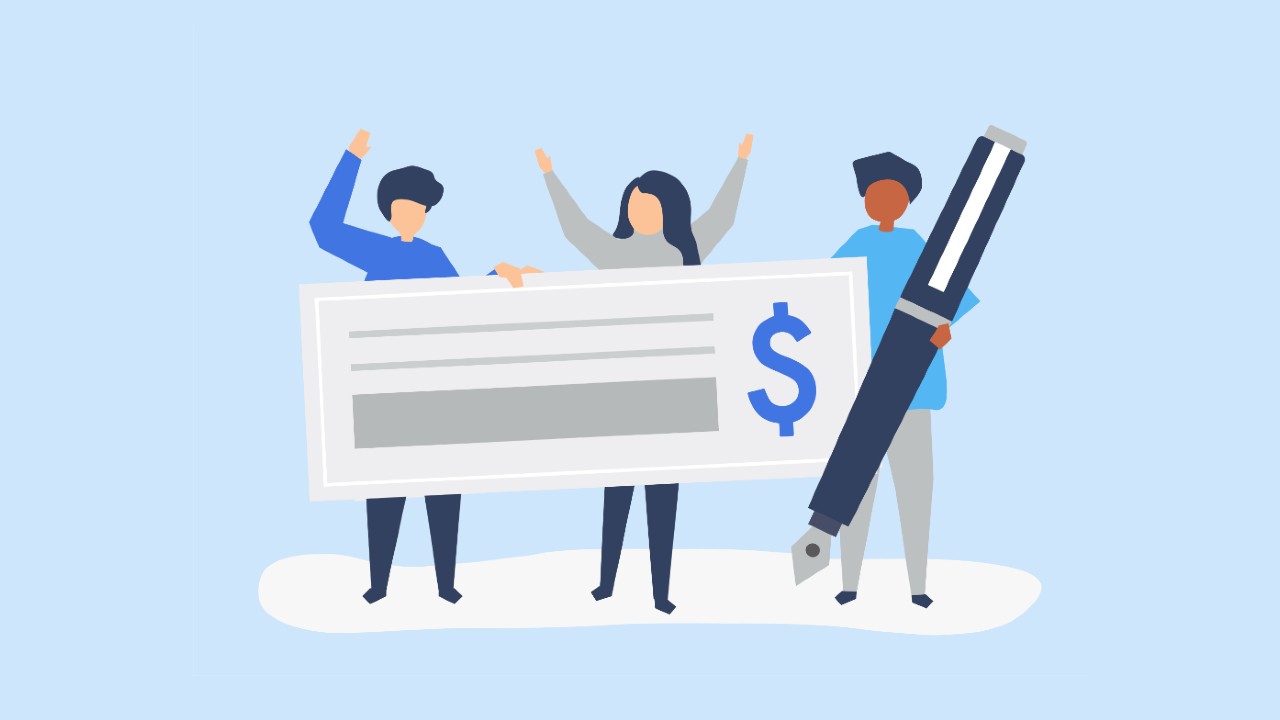 Business Check Printing and Mailing Service
When it comes to business transactions, mailing checks is still the standard practice for the majority of companies. In addition, many business relationships still depend on business check mailing. They believe business checks are the most reliable way to do business.
Businesses of all kinds have, at one point, relied on check payments to complete their business transactions. Checks are no longer the preferred mode of payment for retail purchases. But, they are still the major payment channel for B2B transactions.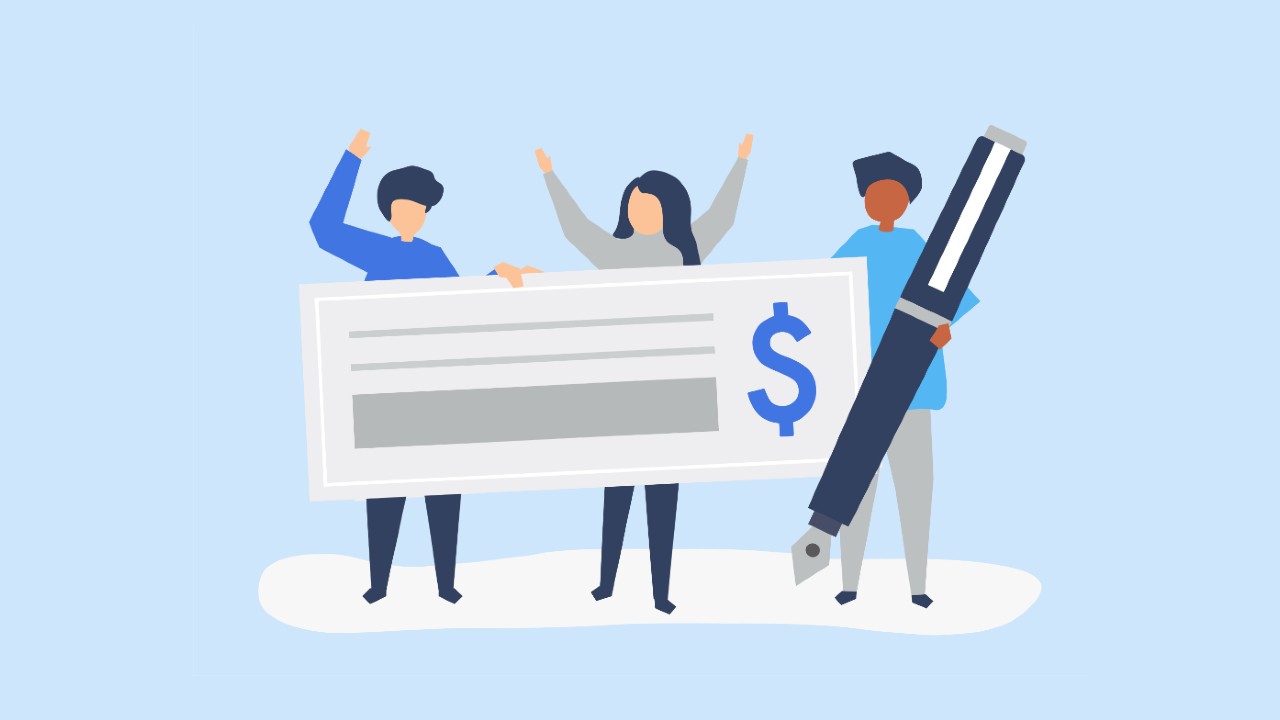 During its inception, business checks were everything a business could dream about. They offered an easy, convenient, and secure mode of payment. After receiving a service or product, the customer would write a business check, take it to the post office, and mail it to the seller.
Advanced check print and mail systems like PostGrid have already streamlined check payments. Therefore the next step for businesses is to learn how they can make the most out of systems like PostGrid. Read on to discover how you can utilize business check printing and mail services to simplify your business transactions.
We'll also discuss the different types of business checks and explain each of them. Choosing the ideal one for your business can become confusing. Especially with so many types of business check formats available in the market.
Understanding the unique characteristics of different types of checks will help you choose the suitable one for your business. So keep on reading to learn everything you need to know about business checks, print and mail service, and the different types of business checks.
Why do You Need to Move on From Traditional Check Payments?
Many businesses continue to follow the traditional approach to check payments. This is because businesses believe print checks are the most reliable payment method. Furthermore, printed business checks are the best alternative or backup for electronic payments.
However, it is also undeniable that the traditional way of making check payments is manual, tedious, and time-consuming. But, it doesn't have to be that way anymore. Now, businesses have access to advanced print and mailing solutions. The new solutions facilitate easier and faster check payments.
Most customers now use digital payment methods for making their personal purchases. So, manually writing a check and mailing it is rather inconvenient for the payee. However, individual or personal payments are not the same as business payments.
Manually writing checks and then delivering them via mail is easier said than done, especially if you have to do it regularly. So naturally, the only effective way to solve this problem is to implement automation.
What are Business Checks?
All of us are familiar with bank checks, and we also know that anyone with a bank account can get one. However, business checks are different from personal checks. The business checks are only written against a business checking account.
It means that business checks are based on the assets of an organization or company instead of individuals. Even a payroll check that you get from your job or company is a business check unless you deposit it directly into the bank account.
Difference Between Personal and Business Checks
The primary differentiator between business and personal checks is that the former is associated with a business checking account. However, this is the only difference between personal and business checks as far as functional differences go.
That being said, there is a noticeable difference in the appearance of both personal and business checks. The business checks often maintain a more professional appearance. In contrast, the personal checks are usually more artistic in nature.
Business checks tend to have a professional look because the companies choose designs that align with their branding. A business check generally carries the company name, its address, brand logo, and other essential information.
Why Should You Use a Business Check Printing and Mailing Service?
Business Check printing and mailing services enable you to automate your check transactions. Any organization that sends or processes checks needs to do it fast and without errors.
Business checks provide the drawers and payees with an alternative payment method. This raises the payment flexibility of your organization. The ability to receive payments via business check is vital to ensure that your business can equitably serve all customers.
To understand why check payments are still very much relevant even today, consider the following pointers:
1. Baby Boomers
The baby boomers are an entire generation of people who have always depended on check payments for business transactions. Many established organizations still have a senior member at the top decision-making roles. This audience prefers direct mail solutions over any other payment method.
2. Compliance With Local And State Regulations
Mailing business checks via direct mail systems ensures that the post complies with all local and state regulations. This includes compliances such as HIPAA or Health Insurance Portability and Accountability Act. PostGrid is a perfect example of a HIPAA-compliant direct mail system.
Also Read:
HIPAA Compliant Print & Mail
3. Track Your Mail And Keep Records
Direct mail sent through the USPS is easily trackable. This is because every mailer they deliver gets recorded in the USPS system. Additionally, you even get proof of delivery. Official records of your communications can be a life-saver when a dispute arises. This makes direct mail check payments more secure and minimizes the chance of escalation in case of a dispute.
4. Convenient
As opposed to other payment methods, business checks are more convenient. This is because they already have all the details printed on them.
Business checks provided by banks or specialized printing companies include several vital details. Some of these details are the account number, routing number, etc.
Furthermore, you can even use a digital signature on the checks and save yourself the trouble of signing the check every time a payment is made.
What are The Different Types of Business Checks?
Business checks can further be classified into different types. The classification may seem confusing if you don't have experience working with business checks. As you read on, we discuss some of the most popularly used business checks and their characteristics.
Organizations need to understand the nature of different business checks. Furthermore, you need to learn how you can use different business checks based on the situation. This will help you identify the ideal business check for your business.
The following details are crucial for businesses employing or planning to employ check payments.
Laser Business Checks
Laser business checks are usually used by businesses that depend heavily on accounting software. They enable businesses to fully utilize their accounting software. Some of the most popular accounting software include QuickBooks, Peachtree, etc.
You can save valuable time and money by basing your business check printing process on your accounting software. Furthermore, it also helps you to centralize the information about your primary vendors and finances.
However, it can become challenging to manage the business checks if you choose to do it in-house. The business check printing process requires high-quality printers. Additionally, it'll also need personnel to operate the machinery. Furthermore, you'd also need to store the checks without them getting damaged or lost.
Finally, creating laser business checks with an in-house process would also require you to take care of the business check mailing. This will again require you to spend more time and resources. However, businesses can avoid such situations by outsourcing the business check service.
Laser Checks Compatible With Accounting Software
Quickbooks is one of the most popular accounting software. It is used by businesses across all industry verticals. However, the accounting software used by a business can vary depending on its unique needs. This type of check is printable using your accounting software.
Your accounting software may not be compatible with your business check printing solution. Whether you use an in-house or outsourced solution, you must be able to print business checks using your accounting software.
So you need to ensure that the business check printing solution can seamlessly work with your accounting software. Advanced solutions like PostGrid are compatible with all major accounting software. This includes software like Quickbooks, by using Zapier to connect the two.
Laser Voucher Checks
Laser voucher checks are not the same as standard laser business checks. This is because they come with a detachable voucher. However, the payee can remove the detachable voucher in such business checks and keep it themselves for safety.
Businesses already have the option to keep the "stub" for their check payments. The stubs serve as a record for business transactions using business checks. Therefore, the voucher is meant to serve as an extra security measure and record-keeping and not as primary evidence for the payments made.
Usually, laser voucher checks are available in a one-per-page format. Many businesses prefer laser voucher checks over regular laser checks. Furthermore, there are three types of laser voucher checks that you can use for your business.
Single Copy: A single copy laser voucher check comes with two stubs. The two stubs enable you to have a backup in case you end up losing or disposing of one of them by accident.
Duplicate Copy: The duplicate copy voucher checks come with a yellow color non-negotiable copy part from the two stubs.
Triplicate: As the name suggests, there are three parts to this business check. This includes yellow and pink non-negotiable copies along with the standard two vouchers.
Laser Wallet Checks
The biggest advantage of laser wallet checks is that they are economical. Laser wallet checks are cheap and so the preferred choice for small business owners. It is the ideal choice of businesses that want to maintain a minimum expenditure of the business check printing process.
Even though laser wallet checks are cheaper to print, they do have a couple of disadvantages. The biggest downside of laser wallet checks is that you can't print them using major accounting software like QuickBooks.
Manual Business Checks
Every business out there is already familiar with manual business checks. If yours is a business that requires a portable way to track your expenses, then manual business checks may be suitable for you. The manual business checks are considered to be convenient and easy to use.
Additionally, the manual business checks are super customizable. There are several styles and colors available that you can choose from. You can even print pictures onto this type of business check. The manual business checks can further be classified into two categories as listed below.
Manual Cash Disbursement Check
This type of manual business check is generally made for a 7-ring binder and includes three pages. Manual cash disbursement checks are perfect for staying on top of your general expenses.
Furthermore, the stubs enable you to keep a close track of vital details and maintain a clean record of them.
Executive Deskbook Checks
The executive deskbook checks are suitable for organizations that prefer to keep a register of their check transactions. A noteworthy advantage of this manual business check is that you don't have to go through the trouble of sorting and storing stubs.
The executive deskbook checks can further be classified into three subcategories, and they are as follows:
Ring Type Executive Deskbook Check: This type of executive deskbook checks are round bound and comes at a size of 8″ x 3″. As you may have already guessed, they do not come with stub checks.
Bound Executive Deskbook Check: Bound-type executive deskbook checks come with a check register that is side bound with it. Such checks usually have three-ring holes punched on them, and they often come in one or two parts.
Compact Deskbook Check: Compact deskbook checks come equipped with all the features of a standard deskbook check. The only exception is that its size is the same as that of a personal check. Besides, the compact size makes the compact deskbook checks easy to store.
Furthermore, you also get all the advantages of using a deskbook check, such as not having to manage multiple stubs. This type of check includes a 3-ruing holed check register that comes in one or two parts.
Travel Convenience Checks
The travel convenience checks do exactly what you'd expect them to do: enable convenient check transactions. This type of check is best suited for companies that need a small yet flexible payment method.
The travel convenience checks are small in size, and you can take them wherever you go. You can carry them in your wallet, briefcase or even leave them inside your jacket. New travel convenience checks available today even come with a register.
The register allows you to keep track of your records. As far as the design goes, you get a register that is bound on the ends and uses a side-perforating format. It is also worth noting that this check often includes a vinyl cover which is perfect for taking it around with you.
Manual Voucher Checks
Manual voucher checks are very similar to payroll checks. This type of check is ideal for businesses based on a job site that does not have access to laser checks. In addition, manual voucher checks are capable of ensuring that a payment matches the vendor's statement.
As a result, you can avoid instances where the vendors misapply business checks. Manual checks like this have no scope for automating business check mailing. But, you'd still need the help of an advanced business check printing service to create attractive manual voucher checks.
One of the advantages of manual voucher checks is that it enables you to provide descriptive instructions. Apart from this, you can also factor in vendor discounts and apply the same to your payments. This type of check is also ideal for paying bills and salaries to your employees.
Blank Check Stock
Businesses managing multiple bank accounts and cash flow should be ready for any eventualities. However, preparing for any eventuality involves stocking blank checks for emergencies.
With the help of a print and mail service provider like PostGrid, you can easily print checks and personalize them with multiple colors.
Color coding your blank checks allow you to categorize accounts visually. It can also help you in making faster bulk purchases and print individual account information for each payment.
One-Write Checks
One-write checks are ideal for businesses that make repetitive payments, usually on a monthly basis. In this type of check payment, you just have to write the check, and all your financial records will automatically reflect the same.
This means you no longer have to spend hours or even days copying the records from one document to another. Even if your business were to make a new payment, the transaction creates a new record and gets stored.
Continuous Checks
Continuous checks are perfect for businesses that write a huge number of business checks. In most cases, organizations or companies use this check for account payables and payrolls.
These checks can be used with or without a voucher, based on your business's unique needs. Furthermore, you can even create continuous checks in a wallet-style format if convenient for your business.
Data And Security Features For Business Checks
Business checks often deal with a considerably large sum of money, and it is essential to ensure its security. Therefore, certain features can enhance the data security for business checks. Some of the major data security features that you can look for in a business check are listed below.
CPSA Padlock
Short for Check Payment Systems Association, the CPSA padlock icon on a business check is an indication that it is equipped with enhanced check security features.
Security Screen
If you examine your business checks closely, you can notice the wording "Original Document" provided against a grey background. This utilizes an offset print, and hence it is very hard to be copied.
Thermal Thumbprint
On the front of the business checks, you can find a red-colored padlock icon printed. This is called a thermal thumbprint, and it uses a special ink that disappears when subjected to heat. A thermal thumbprint is another security feature that no one can replicate easily.
Microprinted Borders
As the name suggests, the microprinting on business checks is tiny words that are almost too small to read by the naked eye. The border printed on the checks spells "Original Document" in a repeated manner. It is tough to reproduce the microprinting seen in business checks and prevents fraudulent activities.
Void Pantograph
Whenever someone tries to take a photo or a photocopy of a check, the word "VOID" will appear on the photo or copy. Thus any form of replication of the business checks is made copy-evident and tamper-resistant.
Types of Printer Used for Business Check Printing
There are primarily two types of printers that are used for business check printing. Business checks can be printed by using a MICR printer or a laser MICR printer. The printer you use for business check printing depends on the print volume.
Low Check Volume
If yours is a small business that only requires business check printing of low volume, you can use an inkjet MICR printer. You need to know two things about inkjet MICR printers. One, they are slow, and two, they have fewer accessories. So as long as you only have to send a few checks every month, this printer is ideal for your business.
High Check Volume
Bigger businesses with many employees and high check volume requirements can not work with slow printers like inkjet MICR. You will need a laser MICR printer to meet the high business check printing requirement.
The laser MICR printers are fast and come with a variety of additional components such as trays and drawers. Furthermore, you also get advanced security features. You can use the features to restrict access to the check printing process and encrypt the check data.
Substantial Check Volume
If your business deals with substantial check volumes on a regular basis, then a MICR printer would not be enough to deliver the desired result. In such cases, you would need a pin-feed printer that can easily print out continuous checks.
The checks printed via pin-feed printers are perforated at the ends that facilitate easy distribution. It is also worth noting that continuous checks are ideal for payroll applications and accounts payable. You can also print them with or without vouchers.
How Can You Automate Business Check Printing And Mailing?
Automating your business check printing and mailing processes is now much easier. All you need is a modern business check service like PostGrid. By employing a print and mail service like PostGrid, you can streamline business check printing and mailing like never before.
You can also personalize your business checks using PostGrid's advanced interface. It allows you to easily and effectively carry out your business check printing. Additionally, the advanced capabilities of PostGrid enable fast and efficient business check mailing.
PostGrid has an extensive chain of HIPAA-compliant printers spread all over the country. This enables businesses to carry out business check printing with the nearest printer available. By doing so, you can minimize the time required to have the business checks delivered to their destination.
Furthermore, integrating PostGrid's address verification API can help you clean your address database. Doing so will ensure the optimal deliverability rate for your direct mail. This way, you can be sure that your business check mailing is optimized for easy and fast delivery.
Conclusion
Business checks are still an integral part of many organizations and their payments. Different types of business checks are used by companies working in various industry verticals. This article provides a comprehensive picture of different kinds of business checks. It also explains how you can streamline your business check printing and mailing operations.
Some businesses still depend on manual business check printing and mailing. But, smart companies have already found a new and smart way out of manual processing. An automated business check service is the only way you can effectively streamline the printing and mailing process.
Today businesses employ powerful tools like PostGrid to print and mail their business checks. The tool also ensures direct mail deliverability through address verification. PostGrid's address verification API enables businesses to ensure direct mail deliverability. So, every mailer you send out, including business checks, is sure to reach its destination.
Print and mail your business checks with powerful automation capabilities from PostGrid and ensure its deliverability with our superior address verification API.
Ready to Get Started?
Start transforming and automating your offline communications with PostGrid
SIGN UP
REQUEST A DEMO