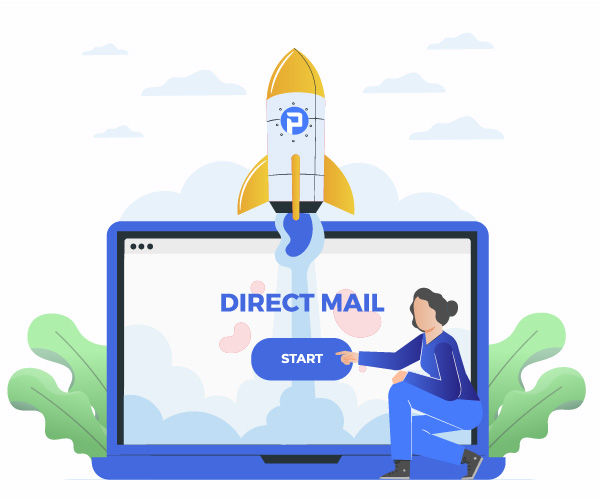 Top 10 Best Mailroom Management Software
According to a New York Times report, 15% of packages in significant cities never reach their recipient. Lost packages are a major issue in the postal industry; it is often a direct result of mislabeling or theft. Yet, in a workplace, poor mailroom management is often the primary reason behind lost packages.
The technological advancements in digital mailroom management software make it easier for businesses to manage crucial documents, mail, and equipment. Adapting to modern solutions, technology, and practices helps avoid mail mismanagement.
This blog will teach us about the 10 best mailroom management software.
What is a Mailroom Management Software?
This software helps convert mail and paper documents into electronic, sharable, usable formats. Businesses can use these electronic files to improve their efficiency and reduce clutter. After converting the paper files into an electronic format, the Document locator handles indexing the contents of these documents for faster and easier retrieval. This locator considers vital elements to organize, categorize, and route information from the physical copies.
For example, it could help businesses to use account numbers or barcode information to send files to the right people. Moreover, mailroom management software also enables automation in the workflow.
Benefits of Using Mailroom Management Systems
Businesses prefer using mailroom management software to manage their incoming and outgoing mail. These are some of the most notable advantages of using this software;
Improvement in Efficiency
Mailroom management software can assist businesses in streamlining their mailroom processes and operations. It helps in improving efficiency and removing clutter from the workflow. By achieving automation in tracking, sorting, and mail delivery, businesses can save time, reduce the risks of errors, and use time more.
Cost Reduction
Instead of hiring extra staff for manual mailroom processes, businesses can reduce this cost with the help of mailroom management systems. They can reduce the additional labor and paper costs necessary for manual processing. With automation, they can reduce the chances of lost or misplaced mail, which might lead to costly errors.
Improvement in Security
Using mailroom management software helps businesses to track who is accessing their mail. It could cut the possibility of unauthorized access to sensitive information and mail theft. Mail security is often a significant concern for businesses that deal with critical data.
Better Visibility
Traditional mailroom management practices must provide clear visibility of the mail management process. Yet, with the proper implementation of mailroom management software, businesses can gain real-time visibility into their mail status.
It gives them more control and authority over the mail management processes. Moreover, they can discover any bottlenecks and improve their operations.
Improvement in Customer Service
Mailroom management systems help businesses to provide their customers with real-time tracking information. It enables them to build trust and credibility in the market. Companies can respond to customer inquiries faster and provide more accurate information about their mail.
This transparency leads to higher customer satisfaction and improves brand perception.
Adherence to Compliance
Different businesses have to follow various regulations and compliances. It means that they have to maintain specific records and secure sensitive information. By using mailroom management software, companies can follow the rules and regulations. The records become more secure and auditable according to various compliances.
Improvement in Scalability
Traditional mailroom management techniques might need improvements to handle different loads of mailroom processes. In contrast, businesses can scale their operations with the help of mailroom management systems depending on their business requirements. Moreover, they can manage different fluctuations in mail volume without investing in extra resources.
Challenges with Traditional Mailroom Management Practices
Managing a mailroom with manual labor could be tedious and time-consuming for businesses. They often hire dedicated resources to manage their mailroom to achieve business efficiency. These are some of the most common challenges that companies face in managing their mailroom;
Inefficiency in Manual Processes
A business's mailroom can be inefficient and error-prone if it relies on manual processes. The time taking and complex process often leads to lost or mislaid mail, inaccurate tracking information, and even considerable delays in processing.
It could be a problematic signal for businesses and lead to less productivity and inefficiency. For this reason, mailroom management software is essential to reduce inefficiencies.
Fluctuations in Volumes of Mail
It might become intimidating, overwhelming, and challenging for businesses to manage high mail volumes. Moreover, many complex stages in manual processing might make it even more difficult for companies.
The sorting, tracking, categorizing, and delivering mail could be labor-intensive and time-consuming. Mailroom management systems can make the job accessible and faster.
Security Threats are Constant
Businesses with manual mailroom processing are at constant risk of theft, tampering, or loss. It could be a worrying factor for companies that handle sensitive or confidential data daily. Moreover, customers only trust businesses that can hold their data.
Compliance Issues
Businesses have various compliances and regulations. Manual mailroom processes make it difficult to follow them. Moreover, any compromise with compliance might lead to legal action, fines, or damage to the business's reputation. Thus, successful companies prefer using mailroom management software to avoid legal complications.
Scalability and Limitation of Resources
Only some businesses want to hire many resources to manage mailroom processes. Thus, scalability might become a massive challenge for companies using traditional mailroom management measures. Modern mailroom management software can help avoid bottlenecks, delays, and poor customer experience.
Essential Features of Mailroom Management Software
Businesses use mailroom management systems to streamline their mailroom operations, reduce errors, and enhance productivity and visibility.
Prominent features of mailroom management software;
Mail Tracking
The most crucial mailroom management software feature helps businesses track incoming and outgoing mail with real-time information. They can discover the bottlenecks and statuses and provide a superior customer experience with accurate delivery information.
Sorting and Routing
Mailroom management software comes with complete tools to sort and route mail. There could be barcodes or automated processes to ensure timely delivery to the correct recipient quickly and accurately. In contrast, manual sorting and routing is a time-consuming and complex process.
Delivery Notifications
Businesses using mailroom management systems get timely notifications on incoming and outgoing mail deliveries. It helps companies to stay updated, make better decisions, and respond to customer inquiries.
Analytics and Reporting
The digital analytics and reporting tools from mailroom management software enable businesses to track and optimize their mailroom processes. They can define different parameters to learn about the areas for improvement and performance metrics and make better data-driven decisions.
Expense Tracker
Mailroom management software enables businesses to track their expenses per department and person spent on incoming and outgoing mail. Manual management of the mailroom makes it harder to track these expenses and often leads to extra costs.
Address Verification
Modern mailroom management software helps businesses to verify and confirm addresses to ensure the mail reaches the right recipient. It is very effective in reducing the risk of lost or misdirected mail. Companies with such issues in mailroom management have to bear extra expenditures.
Barcode Scanning
Mailroom management systems help businesses to track mail with barcode scanning. They can follow the complete journey of a mail and increase the pace of processing times. Moreover, the software could identify and sort mail depending on its destination.
Smooth Integration with Other Systems
Businesses using mailroom management software can integrate their mailroom processes with other systems. You can integrate your software with a document management tool or customer relationship management (CRM) software. It helps streamline workflows and improve efficiency. Businesses can share data between many systems while using mailroom management systems.
How to Find the Best Mailroom Management Software for Your Business?
Many tech-savvy companies are finally making a move to consider mailroom management software for their business. It helps them to improve their productivity, efficiency, cost reduction, etc.
Modern mailroom management software could be the first welcoming step toward a clutter-free desk. Choosing the right software may confuse and intimidate new businesses. Here are some tips that you should consider while looking for mailroom management systems;
Understanding your Business Needs
Every business will have different mailroom management requirements. Thus, you must identify your business needs before looking for mailroom management software. Determine the essential features your business would use and what tasks you will automate.
You should track packages, schedule pickups, generate reports, or maintain security and compliance. By understanding your needs, you can narrow your options and find the more appropriate mailroom management software for your business.
The Ease of Use
Only some businesses would like to hire technical staff to manage their mailroom. Thus, your choice of mailroom management software must be intuitive, interactive, and easy to use. The software must provide clear instructions, a clean UI, and a smooth and easy-to-navigate user experience. Moreover, your employees should need minimal training to use it.
The Elimination of Manual Work
The primary purpose of mailroom management software is to reduce manual work and save time. Automating the incoming and outgoing delivery process must be compelling enough. Your employees should need to scan the mailing labels to start the automated process of;
Tracking deliveries' arrival and pickup details
Tagging packages with employees
Notifying and reminding individuals to pick up packages
While browsing for different mailroom management systems, you will find that almost all reduce the delivery processing time from several minutes to seconds.
The Method of Tracking Packages
Mailroom management software must cut time in logging package delivery details. Find software that logs packages into one dashboard, and allows operators to have a glance at the dashboard to identify the packages. It further help businesses avoid pilling up mail and packages in the mailroom.
Strong Customer Support
Getting familiar with mailroom management software might take some time and effort. Thus, it is advisable to find software that provides excellent customer support. The software provider should offer many communication channels like email, phone, and live chat. Furthermore, it would help if you considered the provider's response time to get support on time.
Pricing
The cost of the mailroom management software also plays a critical role in the final buy decision. Above all, look for flexible plans that would meet your budget and scalability needs. Ensure the software provides enough features and functionality you need daily. Free trials could be an advantage to exploring mailroom management systems before purchasing one.
Integration Capabilities
Your organization must be using other software systems for various business operations. Thus, your choice of mailroom management software should have excellent integration capabilities to streamline your workflow. For example, you should integrate your software with email and calendar software to receive constant notifications and reminders on incoming and outgoing mail.
Top 10 Best Mailroom Management Software
Innovative businesses are showing great interest in mailroom management systems in recent years. A report says that the Global Mailroom Management Software market is touching a value of $321 million in 2018, reaching $446 million by 2027.
This growth shows organizations prefer using them to reduce operational costs and errors. Below are some of the best mailroom management software that you should consider for your business;
If you are looking for mailroom management software with complete automation tools, then PostGrid Print Mail API could be the perfect solution. Automation enables businesses to create, design, mail, and send physical mail.
The mailroom management software has a scalable REST API and address verification & completion API. It can help businesses manage daily mail volumes and ensure accurate tracking information for each delivery package.
All the mailings in your mailroom will have proper address verification and correction to follow USPS and Canada Post standards. The advanced address parsing capabilities help businesses to deal with addresses without appropriate formats.
The platform offers a complete direct mail solution that meets your marketing and communication needs. You can send invoices to your customers and use tailor-made direct mail campaigns with PostGrid Print Mail API.
Global Printing Network for Mailroom Management
PostGrid's enormous printing network helps businesses with mailroom management requirements. These are some of the attractive features our platform offers;
Customization for Each Mail Piece in Bulk Mailing
Integrating PostGrid Direct Mail API into your CRM or website lets you personalize your mailers and increase customer engagement. Customizing every direct mail piece in your bulk mail campaigns is possible. Automation tools help businesses to achieve customization at a rapid pace.
Advanced Targeting to Boost Engagements and Response Rate
Our mailroom management software helps businesses to target the right audience for their marketing and awareness campaigns. The easy-to-use tools let you target specific audiences to boost customer engagement and increase response rates.
Easy Integration with 1600+ Apps
If your business works with other software for daily business operations, there's no need to worry because our API can work with over 1600 apps and major CRM solutions. You could be working with Salesforce, HubSpot, Zapier, or Zoho; our mailroom management software will work with any of them.
There's no need to use many applications for different operations; easy Integration removes almost every time-consuming process.
Top-Notch Security for Transactional Mail
Managing transactional mail through manual efforts could be a complex process for businesses. PostGrid direct mail API helps enterprises automate the complex processes of handling sensitive documents such as invoices, legal documents, billing statements, and more.
Our platform complies with complete security compliances, including HIPAA, SOC-2, PIPEDA, and more. We also have CASS and SERP certifications to provide address verification solutions to businesses.
The All-in-One Dashboard to Track and Manage Mail
To avoid confusion and save time PostGrid's direct mail solution provides a central dashboard that lets you track and manage all your mail operations. The dashboard gives regular reports on the mailer's location until final delivery. It makes mailroom management processes more efficient and accessible for businesses.
Creative Template Design Management
If you are looking for customization options to send your mail, then PostGrid direct mail API comes with a fantastic template editor. We have a vast gallery of mail items that you can customize.
It is one of the best mailroom management software that helps businesses to get the most out of their space. The software comes with a mobile companion app that scans packages and detects the owners to pick up the package.
The package recipients can get instant notifications and reminders on their apps to locate their packages with ease. Moreover, the mailroom management software also focuses on security by asking recipients to sign while receiving the packages. Users can expect an easy-to-use interface and a cost-effective setup for their business.
Key Features
Alerts
Businesses using Envoy Deliveries can send notifications to their employees to remind them to pick up their packages.
Delivery Logs
The mailroom management software allows administrators to track the status of every delivery. Besides, they can access detailed records from any device and location.
Recording
The users can take images of each delivery package from their mobile devices.
Security
To ensure security standards, Envoy Deliveries ask for the recipient for a signature while receiving the package.
Deep Analytics
Business owners can improve their operations and scale mail processes by learning from various trends. They gain access to many graphs, charts, and weekly reports to optimize their business processes.
It is another popular mailroom management software that helps mail management and saves business time. You will find various efficient tools to manage all your packages and mail with Notifii Track.
The intuitive and easy-to-use interface helps new users to get familiar with the software in a short period. Its robust features and tools work best for various businesses from different industries.
This mailroom management software also comes with a handy mobile app that lets you manage your mailroom workflow with outstanding efficiency and portability.
Key Features
Quick Notifications
Businesses can notify their employees with Notifii Track whenever their personal or work packages are coming. You can send these notifications through emails or text messages.
Global Search Feature
The mailroom management software provides a global search feature to fetch package information.
Consistent Reports
The software users can request weekly or monthly reports to gain insights into every mailroom management process.
Package Verification
Businesses can use Notifii Track to verify package deliveries by clicking pictures and sending them to the recipients.
Automation of Messaging and Email Notifications
The mailroom management software connects businesses with a central hub to automate text messaging and email notifications.
This provider is famous for having over 30 years of experience designing and implementing mail delivery solutions. QTrack is one of the best mailroom management software today.
This software's simple yet robust tools enable businesses to track and organize their packages. Its tracking app is available on various platforms with the most extensive compatibility to track packages from almost every device. QTrack's cloud database app stores all package information, such as the recipient's name, location, delivery time, and more.
Key Features
Multiplatform Support
This mailroom management software is available on many platforms, including iPhone, Android, and Windows computers.
Tight Security Measures
The software enables users to scan packages from their mobile applications. Then, this package information goes to their cloud database for further analysis.
Contactless Pickup
It allows the recipients to get the deliveries of their packages without making any contact.
Advanced Tracking
The mailroom management software keeps the entire record of every transaction of the mailroom operations.
It is an ideal cost-effective mailroom management software for residential buildings. The users can explore many practical features, including package tracking, scanning, labeling, notifications (email/text), and digital delivery logs.
It could be an excellent option for individuals who want to put more effort into their business and spend less time tracking packages.
Key Features
Faster Scanning
Businesses using Parcel Tracker can scan many packages at once. It saves them a lot of time and effort in the scanning process.
Delivery Log
The mailroom management software keeps Track of a digital delivery log with every package information.
Notifications
The software helps automate reminders and notifications on parcel information and their deliveries.
Contactless Pickup
Users can enjoy a contactless experience by scanning QR codes and barcodes.
It is a very robust and intuitive mailroom automation software for businesses. From easing workloads to getting a virtual mailbox, Earth Class Mail is an excellent solution for saving time and money in mailroom management.
The mailroom management software works with many platforms to give users the best ease of use.
Key Features
Smooth Integration
Businesses can integrate this mailroom management software with various cloud storage providers or software, including Google Drive, Dropbox, Quickbooks, and more.
Physical Mail Storage
Businesses can store their physical mail for up to 30 days. They can access their virtual mail from their inbox anytime and anywhere.
Custom Tags for Organization
Earth Class Mail uses custom tags for organizing mailrooms for businesses.
Scanning Transactional Documents
Businesses can save their trips to the bank by using the scanning abilities for checks.
It is a cloud-based mailroom management software that provides all the necessary tools for managing incoming and outgoing mail. The recipients receive custom notifications for tracking their packages. At the same time, the administrators can organize their mailroom with PackageX Mailroom.
Key Features
Package Label Scanning with OCR
This mailroom management software enables businesses to scan packages using Optical Character Recognition (OCR) technology.
Automation in Notifications and Reminders
Businesses can send fully-automated notifications and reminders to their employees and customers. There's no need to make phone calls or emails; PackageX Mailroom does everything with full automation.
Constant Reports
This mailroom management software lets businesses get complete insights into the key happenings.
Unified Web-Based Dashboard
The dashboard provides valuable analytics to business owners to manage various processes and make data-driven decisions.
As one of the best mailroom management software, iLobby Deliveries also provides innovative tracking and managing mail, deliveries, and pickup solutions.
Businesses prefer this software to avoid piling up packages and automate mailroom operations. The easy-to-use interface and many robust features help companies streamline their daily tasks.
Key Features
Constant Reminders
Businesses can send constant reminders and notifications to their employees to pick up their packages.
Quick Reviews
The mailroom management software provides quick insights into all the mail you are receiving.
Unlimited Volume
Scalability is never an issue with iLobby Deliveries because it can handle a high volume of mail and packages.
Strong Records
The mailroom management software helps businesses to maintain security and ensure robust verification with complete records of mailroom activities.
Is your business spending hours organizing and managing the mailroom? EZTrackIt is a leading mailroom management software that makes the mail management process easy and efficient.
Many features include package tracking, junk cleanup from the database, productive reports, and more. It provides you with complete information on packages and their deliveries.
Key Features
Database Cleansing
This mailroom management software helps businesses to scan their database and delete unnecessary files.
Professional Customer Service
EZTrackIt is famous for having excellent customer service with a team of professionals available 24/7.
Cloud-Based Security
The mailroom management software provides a cloud-based database to secure the package information. It ensures high-level security for businesses dealing with sensitive data.
Lock Fields
Businesses can save and lock the information they need for many packages. It keeps them a lot of time from re-entering the data of a package.
It is another efficient mailroom management system that integrates well with platforms like Microsoft Active Directory.
The COVID-19 pandemic gave birth to this software to provide innovative features like contactless sign-in, screening, and more. Users can deliver and receive packages without making any physical interactions.
Key Features
Evacuation Management
This feature helps businesses track everything on-site with cloud-based technology.
Push Notifications
The mailroom management software sends push notifications to employees wherever a visitor reaches the facility.
Label Scanning
It enables businesses to scan the labels on the items to track them through mailroom management software.
Customization Options
Businesses can customize the sign-in screen to engage better with their visitors. The dashboard makes it easier to promote a brand to its target audience.
Conclusion
Mailroom management software has become a necessity for modern businesses. It helps save time, improve efficiency, and ensure mail and package security.
PostGrid Print Mail API provides a complete solution for businesses to manage their mailrooms and launch effective direct mail marketing campaigns. You can work your business's incoming and outgoing mail without manual effort.
Signup now to get the best mailroom management software.
Ready to Get Started?
Start transforming and automating your offline communications with PostGrid
SIGN UP
REQUEST A DEMO