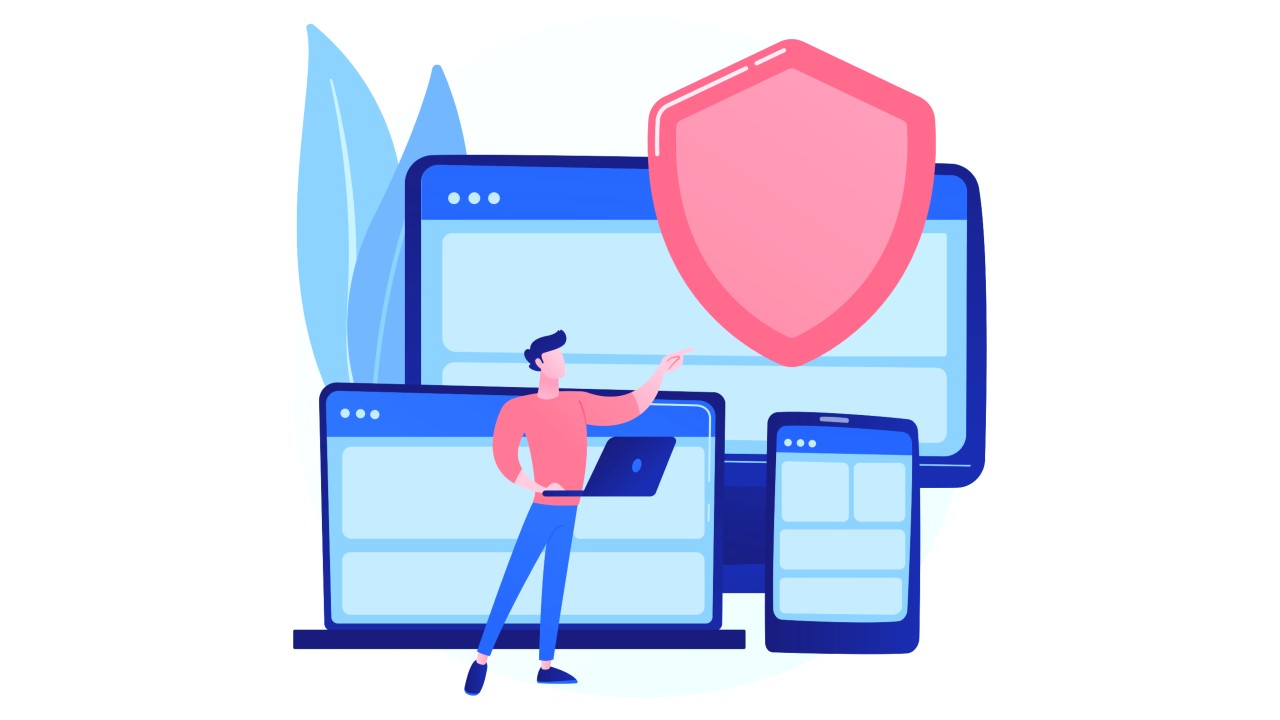 Automation in the Insurance Industry
There is no question that we are right now living in a time of constant change, and technology has made its way so deep into our society. There is practically no way for us to function without technology anymore, and therefore it is no wonder that even industries like insurance are getting more and more tech-dependent. Today, we have "born-in-tech" insurance providers who smartly and efficiently incorporate automation and smart solutions into all their operative and administrative procedures.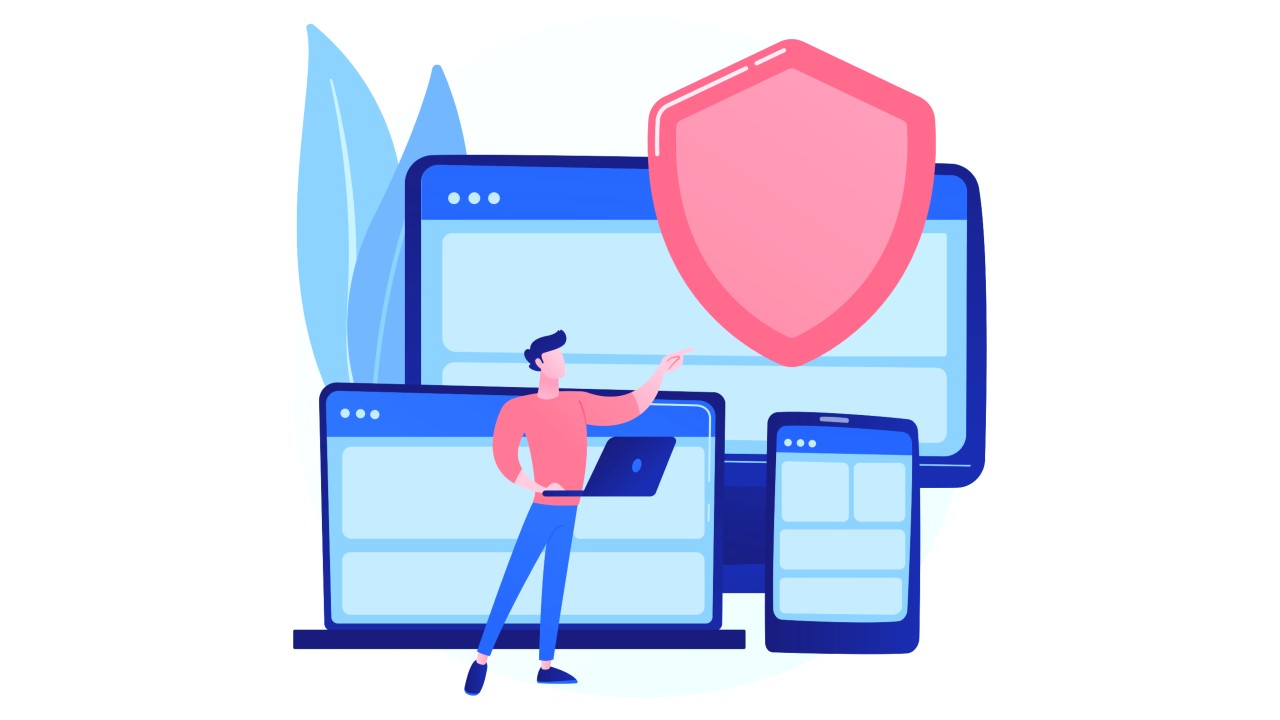 A major part of using technology in business operations means automating processes that will ultimately save you valuable time and effort while significantly reducing the probability of error. The tech-driven insurance industry is quick to react to market changes and customer behavior which effectively speeds up the cycle time. Furthermore, it also reduces the expense and enhances the customer experience by providing them with convenient solutions.
That being said, the insurance industry has relatively been slow in adopting automation for its day-to-day operations. Accomplishing faster cycle time, reducing expenses, and enhancing the customer experience for your insurance company is hardly possible if you are still sticking with manual works and outdated methods using the legacy systems. Automation is the only viable solution to make sure that your insurance business can deliver its full potential and transform the insurance industry.
Also Read:
18 Strategies to Retain Clients in the Insurance Industry
Despite many new-age insurance companies adopting a digital-first approach for their business operation, many others in the industry still depend on the age-old systems and manual processes for their insurance business. The limited success of Traditional Robotic Process Automation (RPA) and Optical Character Recognition (OCR) in the insurance industry is proof of this. However, IA or Intelligent Automation may be the key to all the insurance industry problems.
This article takes a closer look at the role of automation in the insurance industry. We also discuss the reasons behind why the insurance companies have so far shied away from adopting automation. The article also explains the various benefits insurance providers can gain by effectively employing automation for their business. Furthermore, we take a look at the instances where automation can be implemented for insurance companies to streamline their operative and administrative procedures.
Reasons Why Insurance Companies Were Slow to Adopt Automation
Automation may seem complex at times, especially if it is your first time doing it because you are bound to come across multiple barriers that you need to overcome. We have already mentioned that RPA or Robotic Process Automation had limited success in the insurance industry. The main reason for the limited success of RPA in the insurance industry was that, unlike other industries, it did not meet any prerequisites required for the smooth implementation of RPA.
Lack of Digitization
RPA works best for already digitized processes, and since the insurance industry largely relied on manual processes when RPA was introduced, it presented additional challenges. Furthermore, RPA was best suited for high-volume processes that are repetitive, standardized, and rules-driven.
In other words, the manual nature of the insurance industry and its underlying processes is the first roadblock that kept it away from automation. Apart from the nature of the insurance business, other issues like input data variability, complex decision-making process, and stakeholder interactions made RPA a less practical solution back then.
Process/Data Complexities
The challenges posed by the insurance industry against automation do not stop at a lack of digitization. One of the main complexities of using legacy solutions such as the ones you can see in insurance is the data needed for insurance processes and how it's stored. This data typically exists in different formats, with some being structured, some unstructured, and the other semi-structured.
Additionally, such data is typically shared inside the company using multiple channels, including emails, PDF, etc. This means that receiving or contextually sending such media and digitizing the same had to be prioritized before they could even begin thinking about automation. Some insurance companies also used handwritten information, particularly in first notices of loss or FNOL.
Extracting highly unstructured requests sent via email along with employee benefits documents such as dental and medical documents posed more challenges to automation in the insurance industry. It is also possible that insurance companies have to validate and obtain data from physical sources such as manuals, binders, slips, etc. which can often turn into a long process.
Third-Party Involvement
Automation of business processes, in general, means that you have to partner up with third-party service providers. The service provider may be involved in the end-to-end insurance lifecycle. Even the most basic task involved in insurance, like insurance claim processing, includes complex interactions involving the insured party, insurer, medical providers, auto shops, claim administrator, etc.
The more the number of stakeholders, the more complex it will be automation. Sometimes, when there are many aspects to be considered, insurance businesses may end up with below-par automation that frequently requires manual intervention. The frequent need for manual intervention works against the whole concept of automation and can hardly be considered automation in its pure sense.
Understanding The Context/Nuances of a Given Request
Insurance is a nuanced business, and the significance of the context of a given request in the insurance industry must not be underestimated. Automation is not easily accomplished when you have to account for the context and nuances of a given request. Furthermore, it is also worth noting that it is very likely that insurance companies will have to deal with incomplete information, perhaps more often than one might think.
Benefits of Using Automation in the Insurance Industry
As you can see, automating your insurance business is not easy, especially if you have not made any effort to digitize your operations. That being said, once you have managed to digitize and automate your insurance business operations, then your life becomes a whole lot easier. With easy operational and administrative management, automation can help you simplify processes and minimize the involvement of manual work. Below we discuss some of the major benefits you can expect from automating your insurance business.
1. Advanced Business Quote Intake
Typically, when a broker submits their risks for quotes, they usually use their own form. Any such form submitted by the broker likely contains incomplete information. The intelligent automation that is accessible to us now can process whatever information that we feed it regardless of which format it is in and upload it into the system. It can then determine the risk to be quoted and even assign it to the appropriate underwriter. This is one of the most attractive capabilities that is best suited for commercial insurers who can afford high-cost resources for inputting the data.
2. Medical/Physical Assessment
Insurers have the right to access the medical information of their clients from their respective healthcare professionals. This information accessed by the insurer can be in different formats, and hence processing such a wide variety of data can become challenging.
However, with the help of intelligent automation, insurers can take this information, feed it to the system that digests it, and ensure the data is relayed securely to the underwriting team. As a result, the team is quickly able to make highly efficient pricing decisions.
Furthermore, the same approach can be applied to claim decisions in which the healthcare professional makes an assessment of the claims.
3. Payment Processing
As you can guess, payment processing is an integral part of the insurance business. The insurance service provider is held responsible for releasing funds to their clients. This means that the insurance company will need to provide the relevant invoice or receipts for processing the payments. You can automate the invoice/receipt generation process. Furthermore, you also have the freedom to choose between the traditional OCR and ML-based digitization products.
4. Auto Claims
Automation enables insurers to be more sophisticated when it comes to their claims' intake. This means that the insurer is now capable of making decisions that might require a write-off at the moment when the claim is made.
The write-offs will naturally help you avoid the lengthy going back and forth communication between the insurer and the claimant. The auto claim is an advanced feature that resolves a claim issue on the spot, and this can work wonders for your business by creating a loyal customer base.
5. Real-Time Damage Assessment & Repair Estimate
Loss or damage estimation is one of the most time-consuming and possibly boring iterative processes involved in the insurance business. However, regardless of how one might feel about the damage assessment, it is an unavoidable part of the insurance industry, and it heavily relies on well-trained estimators. Automation enables real-time damage assessment for your insurance business with the help of advanced AI technology. Such advanced AI-assisted systems can easily assess car damages, expedite claims, and even settlements in real-time, saving you valuable time and effort.
6. Disaster Analysis Appraisal
Similar to the damage assessment discussed above, the AI can also be used for analyzing and accelerating the appraisal process of an insurance company. This is accomplished using the AI and providing it with the necessary satellite data for effective disaster analysis appraisal. The process often involves using photos of the disaster or damage and predicting its repair cost.
7. Data Insights, Predictions, & Evaluations
Efficiently applying targeted AI or ML-based tools can deliver predictive data to the insurers, which is a dream come true for commercial insurance providers. The automated tool can also provide valuable insights that can be used to optimize further business operations. Furthermore, the predictive data also enables the insurer to classify better and evaluate commercial businesses.
8. Optimize Contact Centre Support
Conversational AI is now employed by all major businesses belonging to all industry verticals, including insurance. Conversational AI, more popularly known as chatbots, ensures that your customers have immediate access to your customer support no matter where they are or when they need your help. As a customer support system, these chatbots are capable of taking care of 50% of online inquiries. As a result, your operational costs are effectively reduced while boosting end-customer satisfaction.
Insurance Automation Ideas For Optimizing Your Business
Now that we know the benefits of automation in the insurance industry, it is high time that we discuss the major applicational aspects of automation. Selecting the right use for automation in your insurance business will decide how successful your business can become. Below we discuss some of the intelligent automation solutions that are ideal for insurance service providers.
Processing of Claims
An average insurance holder bases their experience with an insurance provider on how fast and conveniently their claim was processed by the insurer. Every insurer is well aware of this fact, yet most of them are not able to deliver fast and efficient claim processing to their customers because they still use a highly manual process. The manual processing of claims is not just time-consuming. It can also be quite frustrating to the insurer as well as their customers.
The claim processing can take several days, depending on the time it takes for the insurer to gather the relevant data and check them. It is also worth keeping in mind that the data is often obtained from multiple sources and possibly in different formats. The data source could include medical certificates/reports, photos of damaged baggage, flight boarding passes, police reports, driver's licenses, and vehicle damage photographs.
The different data sources are used based on the nature of the insurance claim filed by the customer. Sometimes the time required for processing the claim can exceed even further if any human errors are caused, such as a mismatch in customer details. Such extensive delays in claim processing could potentially cost you valuable business and can even end up ruining the brand reputation that you've worked so hard to build.
Today, you have the technological capability to automate the entire claim processing workflow. This includes the intake of claims, assessment, and even claim settlement. In addition, you can effectively eliminate friction in the process by combining machine learning and RPA and your personnel's expertise. This will ultimately result in streamlining your operations and speeding up all your claim-related processes.
How Automating Claim Processing Can Help Your Insurance Business
To understand how automation makes claim processing faster and more efficient, let us take a look at an example where an insurer processes the First Notice of Loss request. In this case, the automated system will use an RPA bot to extract the necessary information from the request, which is then entered into the claims system. A cognitive RPA validates the information once the claim is complete and then marks it approved for payment.
In case of missing data in the above case, the task gets assigned to an agent whose actions are observed by the bot. The advanced AI used for the application enables the bot to quickly observe and "learn" how the agent handles the exception. The bot automatically sends a verified request for payment once the claim is returned to the workflow by the agent. As a result, your manual work that typically takes up a chunk of your time is reduced by a whopping 80%.
It goes without saying that automation significantly improves claim processing accuracy because there is no scope for human error. Furthermore, even the time taken for the claim processing is cut in half, which means that you can technically process twice the number of claims with the help of automation. This also implies that claims are processed from the customer's point of view, which alone is enough to create an impression on the customers and significantly boost your brand credibility.
Policy Management
Intelligent automation has already taken center stage in policy management for industries of all kinds, and it is no different for the insurance industry. Automation enables insurance providers to automate their policy management and enables them to take care of their policy issuance and updates. This means that you can ensure that the pre-underwriting checks are carried out and the underwriting decisions are made during the stage of policy issuance itself.
It is vital for insurance companies that any new policy they issue is promptly communicated with the customer, and the new information must also be updated in their internal systems. Manually doing this process would be extremely time-consuming, and the chance of an error happening is also significant. The only viable alternative for doing the above that can effectively rectify the downsides of manual process is using an automated system that employs pre-built RPA and AI.
Using automation to streamline your insurance policy issuance will ultimately result in your insurance business saving time and speeding up your internal operations. Furthermore, automation can also be used to allow your existing policy-holders to submit various requests for updating their details. The update requests are usually submitted by the policy-holders for changing/updating their address, for updating their bank details, and so on.
You can even use machine learning as part of your efforts to automate insurance policy management. Using machine learning, you can extract inbound changes from various sources, including emails, faxes, voice transcripts, and more. It even enables you to make any changes required in the documents as well as the internal systems. Manually doing the same process can potentially be a managerial nightmare and have questionable accuracy at best.
The more complex and unconventional applications of automation in policy management usually involve document-intensive operations. Although it is not an easy task to set up your document-intensive operations with automation capabilities, especially for industries like insurance, business operations become significantly easier and faster once it's done there. Even complex operations, including loss run reports and analysis of the statement of value reports, can be automated with the right tools at your disposal.
Ensuring Regulatory Compliance
As far as industries go, the insurance industry perhaps has the most extensive list of regulatory compliances to follow. With a wide range of regulatory compliances to follow, it becomes increasingly difficult to manually keep track of all the amendments to these regulations, let alone ensure its compliance with their business system. Insurers often have to reorganize their business processes to adapt to these changes.
There is no way around these regulations and compliances as their breach could have undesired repercussions that could damage the companies operations and even lead to financial losses. The only feasible solution to ensure that the numerous compliances required by your insurance business are met is through intelligent process automation. Through automation, you can save yourself the trouble of going through numerous routine manual operations.
Furthermore, manually doing these routine operations increases the chances of error, which can result in even more problems for the insurer in the case of regulatory compliances. By using an AI-assisted insurance automation solution, you can be sure that the data is accurate and even allows you to maintain an extensive activity log which you later refer to in case of any issues in the future. Such optimization is out of bounds if you try to do the same using a manual process.
The data maintained by the automated system allows you to track your regulatory compliances in real-time through internal reviews. This way, you can ensure that your insurance business is always ready for any external audits. Some of the major tasks regarding compliance that automation can help you with include validation of customer data, compliance checking, client research, and screening. In fact, you can even generate regulatory reports and notifications through automation.
Underwriting
Underwriting is yet another prominent aspect that is often considered for automation by insurance businesses. Gathering and analyzing information for underwriting is made easy through automation, and you can also cover an extensive range of resources for underwriting. Furthermore, underwriting is used to mitigate any associated risks associated with the specific policy the customer chooses.
For example, health risk is an important factor to consider for medical insurance. So, a smoker will have to pay mortality charges which means that they will have to pay higher premiums. Similarly, it is also used to set financial limits for customers based on their current net worth, which effectively sets a limit to the insurance amount that they can receive.
Carrying out all the processes involved in underwriting can take weeks or even months, and intelligent automation is the only way you can avoid this extensive time gap. Through automation, you can significantly speed up data collection from external and internal sources, pre-populate data in internal systems, assess loss runs, and much more. You can even review the customer's claim history and give recommendations based on previous losses.
Optimize Offline Marketing Campaigns for Lead Generation
Offline marketing campaigns and communication, in general, is still a thing for industries like insurance. This is primarily due to the fact that most people prefer to keep a hard copy of their financial records. Furthermore, offline marketing campaigns have a much higher response rate and Return on Investment (ROI) than many of the advanced digital marketing strategies that are popular today. On the other hand, offline marketing campaigns such as direct mail campaigns often take up a big chunk of time and resources.
Also Read:
Insurance Marketing Strategies and Ideas
However, once employed, direct mail campaigns hold great potential for lead generation and are also a very effective tool for maintaining a high client retention rate. Direct mails, especially personalized direct mail such as postcards, are feasible and capable of creating a sense of emotional appeal. With its ability to form an emotional bond and ability to be personalized, direct mail is a quintessential tool for lead generation and client retention.
You can make use of advanced direct mail automation tools like PostGrid to completely automate the direct mail process. This includes personalizing the mail, printing them, verifying the addresses, and having them delivered. You can even integrate PostGrid's direct mail API with your business website and connect your CRM with it for easy personalization of direct mails. Furthermore, outsourcing your offline marketing campaign saves you money on printers, machinery, storage, and handling of bulk mails which effectively boosts your ROI.
Conclusion
Automation in the insurance industry is unavoidable, just like in every other industry. Although the insurance industry may be slightly behind in automation right now, it is bound to change soon. When used right, automation can streamline your operational and administrative procedure and contribute to generating a higher ROI.
A perfect example of this can be seen in offline marketing campaigns like direct mail. Using an advanced direct mail automation tool like PostGrid enables you to deliver a personalized experience to your customers, which is super effective in generating a response. As a result, automated systems like PostGrid successfully deliver higher lead generation and client retention rates, leading to a higher ROI for your insurance business.
Ready to Get Started?
Start transforming and automating your offline communications with PostGrid
SIGN UP
REQUEST A DEMO