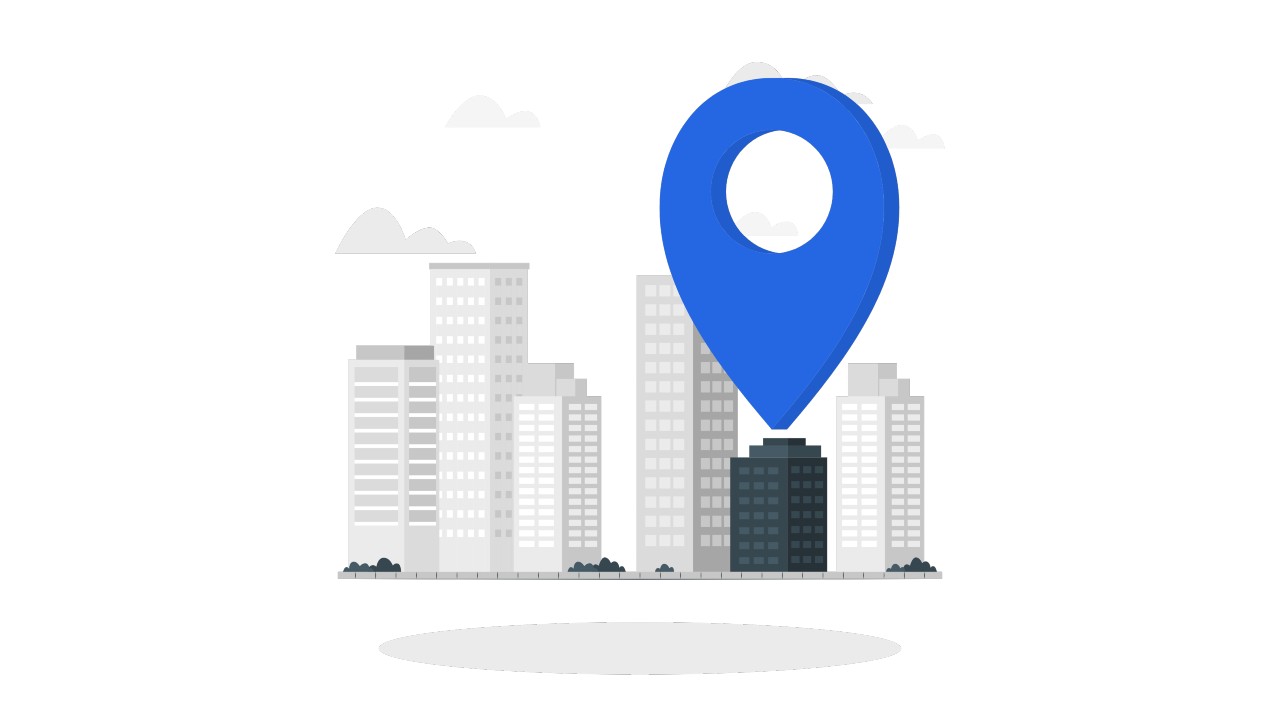 What is Address Verification Service (AVS)?
Validate and Verify Postal Addresses for better mail deliverability
Address verification is a process that compares the address with the official USPS database and other trusted sources to ensure that the addresses are valid. A valid address is a must for the delivery of mails to the intended recipient.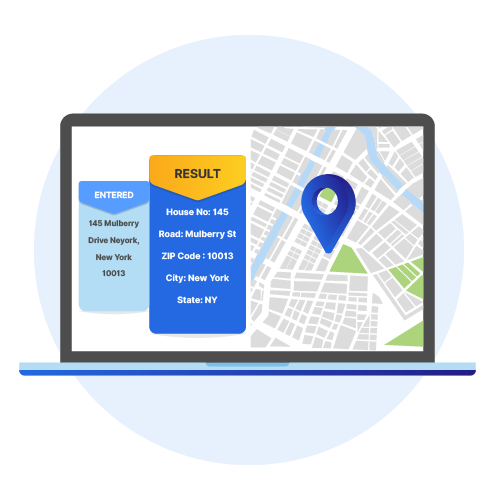 The working mechanism behind the address verification service is to check whether the address exists in the database or not. If the address details do not match the database, then, the address verification service rectifies it to match it according to the standard data present in the USPS database. This ensures authenticated and mail-ready data.
Why Is Address Verification Important?
Address Verification Service (AVS) may seem like a perfect way to authenticate the data and make them mail-ready. Still, there is a host of other benefits on offer with address verification. Here are the five reasons why address verification is of utmost importance:
Saves Time
Address verification saves a lot of time, making them an essential tool for your business.
Take this, for example:
You send a package or mail to a prospect. The prospect has mistakenly entered the wrong address, and you ship to the said address. The package is shipped to the wrong address leading to a returned package and undelivered mail.
Such a situation can be frustrating for a company, costing them money and time and affecting the chances of generating leads and turning them into customers. What if you could avail address verification service to authenticate the data at the very first instance? With address validation, you can confirm the address before sending out the package and save time on your hand.
Boost Your Conversion Rate
If you've ever been on the side of a customer and tried shopping via the internet, you'll know how tricky it can get during the checkout process. It's a prime reason why many users abandon their cart even after adding the products. Adding an address verification service can help you provide your customers with an easy and smooth way to checkout with lesser clicks.
Ensuring the customer has no hassle while checkout will help you endear your brand to the said customer, who may turn out to become one of your long-term stays. Address verification service is a perfect way to increase conversion and generate higher ROI.
Cost-Effective Solution
Remember the example we presented above? Let's take the same scenario. What if your parcel is returned and you have to re-assign the parcel again with the right address for it to be delivered to the intended user? The entire process will require additional postage, re-assigned personnel, and more, creating a dent in your finance. With the address verification service, the sub-process as this whole can be eradicated, saving you money.
Escalate User Experience
Such has become the time in this internet-savvy modern-day world that even a slight glitch or gimmick in your website can derail your brand image. Creating excellent user interference is a must if you want to uplift your brand image and keep yourself in the back of the customer's mind. A simple address verification service can work wonders in this case. This can help create an environment of trust in your customers and help you minimize the abandoned carts and bounce rates.
Address verification service smoothes out the entire checkout process, and the shipping, helping escalate the user experience. This can go a long way in nurturing your brand name in the eyes of customers.
To Stand in Line With the Current Times
Take this for a simple example; would you still be happy with a similar shopping experience provided to you that was in the trend 20 years back? The answer would be a straight no. With the advancement in technology, the entire shopping, shipping, and delivery system have evolved quite far.
Being in line with the current trends is one of the significant points to entice customers. You wouldn't want your customer to think of your company as an outdated one. Adding address verification isn't merely an optional facility but a need for time. Address verification reduces the total keystrokes needed to complete the checkout process allowing customers an easy and smooth shopping experience.
How Does Address Verification Service Work?
There are two different ways how address verification services work. One of them is to incorporate the address validation API on your company's website. This can help you by validating and cleansing the data right at the point of entry. The other way is to upload the lists as per the defined formats, i.e., CSV or excel, into the address verification service provider's website, where they use batch validation and update.
Here's how the entire process runs:
Features of Address Verification Service
Address verification service comes with plenty of features, which makes it a great tool to have. Here are a few features that make it a quintessential part of modern-day business operations.
International Data Validation
These days businesses aren't merely restricted to the boundaries of a nation. With the ever-expanding connectivity options, businesses have broken the barrier of national boundaries and embraced global interactions. This can mean lots of address verification in every nation where you operate your business.
Getting a good address verification service can help you with seamless data validation in every nation you want without any issues with the language barrier, alignment difference, script hassles, and more.
Data Enhancement
The database can be a huge daunting field of entry, which can often be hard to navigate around. But it doesn't have to be that way. Using the data enhancement feature of the address verification service, you can easily classify the data into different parameters and segment them accordingly as per your need later on. This can help you in creating a targeted campaign for mailing and creating higher chances of lead conversion.
Presence of Geocoding
Geocoding has become one of the basics of modern-day online shopping, logistics, and geomarketing. Geocoding has helped businesses capture the address of their customer with precision allowing them to deliver the package on time and securely. With the address verification service, you'll also get the geocoding feature that helps to showcase accurate results.
Autocomplete, Parsing, and Standardizing Address
Address verification tools help reduce the keystrokes required to fill in the details by the customers during the checkout process. What it does is automatically complete the address in the standard format as per the guidelines of the postal service. It also uses parsing, i.e., splitting the address into different fields to standardize the address. The impressive part about all this is that it's done within seconds, helping provide the customer with a rich experience and saving time for you.
Fuzzy Matching
Fuzzy matching has been a concept that is extensively used in computer-assisted translation. But it is something that has made quite a mark in address verification. The address validation recognizes any typos and common errors with fuzzy matching and helps the user fill out accurate and right address details. There are five types of fuzzy logic used for most address verification services, which helps in assisting the spelling mistakes, missing words, abbreviations, letters, spaces, switched letters, and more.
Who Should Use the Address Verification Service?
Address verification service will naturally sit well with the organization and companies who need to send out direct mails or packages. It is also perfect for the eCommerce industries as they require address validation to help reduce the checkout time for their customers.
Here's a list of industries and sectors that can benefit from address verification service:
Retail and Ecommerce
Car Dealership
Debt Collection Agencies
Banks
Educational Organizations
Fitness Centers
Hospitality Industries
Political Parties
Real Estate
Nonprofit Organization
Why Choose Postgrid's Address Verification Service?
PostGrid is a direct mailing and address verification service provider that helps validate and verify the address with ease. Their address verification service has many benefits over other platforms, some of which we'll discuss below.
Recognized by USPS
PostGrid is a fully CASS-certified address validation service provider that offers validation in line with the USPS postal requirements. Their solutions comply with all the necessary obligations laid forth by the postal department, making them a good option to opt for. Furthermore, PostGrid is known to offer huge postal discounts on validating addresses.
Highly Scalable
The thing about address verification is that sometimes you may need to conduct a bulk address validation. Finding the right service provider helps you to conduct large scalable validations with ease. PostGrid's address validation software comes integrated with features to process a million API calls per second. This makes them a great choice for anyone needing to scale their validation tasks now and then. They offer smooth running and interference to the user, ensuring that they derive the desired results with ease.
Easy to Install and Setup
PostGrid has a dedicated support team readily available 24/7 to help the user with the installation and any further inquiries. PostGrid's address verification software is easy to install and use. Once set up, you can easily start your address validation process in no time.
Ensures Data Privacy
PostGrid abides by the mandate of data privacy and is in line with the laws of HIPAA, SOC-1, SOC-2, and PIPEDA. Using PostGrid's service, you can rest assured about the data privacy regulations and work standards. The data fields are completely confidential, so your data remains safe and in line with the data compliance rules.
Easy to Integrate
PostGrid has an easy integration option that can be used with over 1600 apps. It has zero-code and Zapier integrations that can be used to connect with other platforms and apps. The easy plug-in feature makes it a one-go start and validates address with efficiency. You can integrate it with any of the eCommerce platforms to authenticate your addresses. It also helps store the addresses for future mailing campaigns.
Competitive Pricing
PostGrid has several plan configurations available for customers based on their preferences. This helps business owners and organizations to bank on the address validation software without any issue of a large outlay. The program comes with volume-based transparent pricing and has no minimum charges. Furthermore, they do not compel the user to any long-term commitments or additional fees that allow them to renew or purchase as per their requirement.
Additional Features of PostGrid's Address Verification Service
PostGrid has integrated its software and platform with new-age tracking options and address validating tools. This help to authenticate the data and provide the user with clear analytics of the database. It paves the way for future utilization into direct mailing activities resulting in lead generation and an upturn in ROI. Here are those five additional features and integrations offered by PostGrid's address verification service.
Delivery Point Validation
PostGrid's address verification software integrates the DPV system along with their API to mark addresses with a distinctive DPV code of them. This helps to categorize the address and validate whether the same exists or not. This allows you to find the deliverable addresses and target your campaigns to these areas and addresses. PostGrid's software considers all the available address points like apartment number, street area, city number, and more.
Locatable Address Correction System
This particular feature configures your database and enhances it by validating the addresses to the standard database and finding out if any of the addresses are modified or converted or changed. This function is also known as LACSLink.
SuiteLink
SuiteLink is a feature that looks into the verification and correction of the address provided to you and your subordinates like the apartment, floor, room numbers, suite, and more with that of the correct addresses mentioned in the USPS database.
Residential Delivery Indicator
Data enhancement and segregation are of utmost importance to find the targeted audience and plan the campaigns accordingly. With the RDI feature from PostGrid, you can easily identify and segregate the addresses on a basis such as residential and commercial.
Intelligent Mail Barcodes
Designed by PostGrid in a bid to allow trackability of very direct mail pieces sent out. These barcodes are the essential trackable options that can be easily integrated into every mail piece to ascertain the visibility of the campaign and provide authenticated analytics of the same.
Wrapping Up
PostGrid's address verification service is designed to facilitate the users with the right data processing, standardizing, validating, and verifying features. This, in turn, leads to saved time, effort, and resources, enhanced database, improved customer relations, and a clear boost in your ROI. The best part about their service is that they are not just limited to US borders but are well equipped to handle over 240 nations' address validation with ease. This makes them a great choice to go with for your address validation needs.
Sign up and get started with a demo today.
Ready to Get Started?
Start transforming and automating your offline communications with PostGrid
SIGN UP
REQUEST A DEMO